I'm SO excited to round out my 2014 Love & Splendor Workshop recap series (Welcome Recap / Day 2 Recap / Day 3 Recap) with this look back at our beautiful farewell dinner.  I wanted to send off my attendees with a grand final experience: an incredible meal, an inspiring environment, and surprises around every corner.  Although I'm biased, I felt we achieved just that.  🙂  I loved planning and designing this evening alongside some of my dearest friends.  Going through the images for this blog post made me SO nostalgic and simultaneously excited.  I cannot wait for this year's workshop, coming September 14-17 to San Luis Obispo, CA.  I plan on announcing all the details NEXT WEEK (ahh!) and registration will open on Wednesday, June 10th at 9a PST.  Here's hoping that we'll have another fabulous group of creative, joyful and energetic attendees!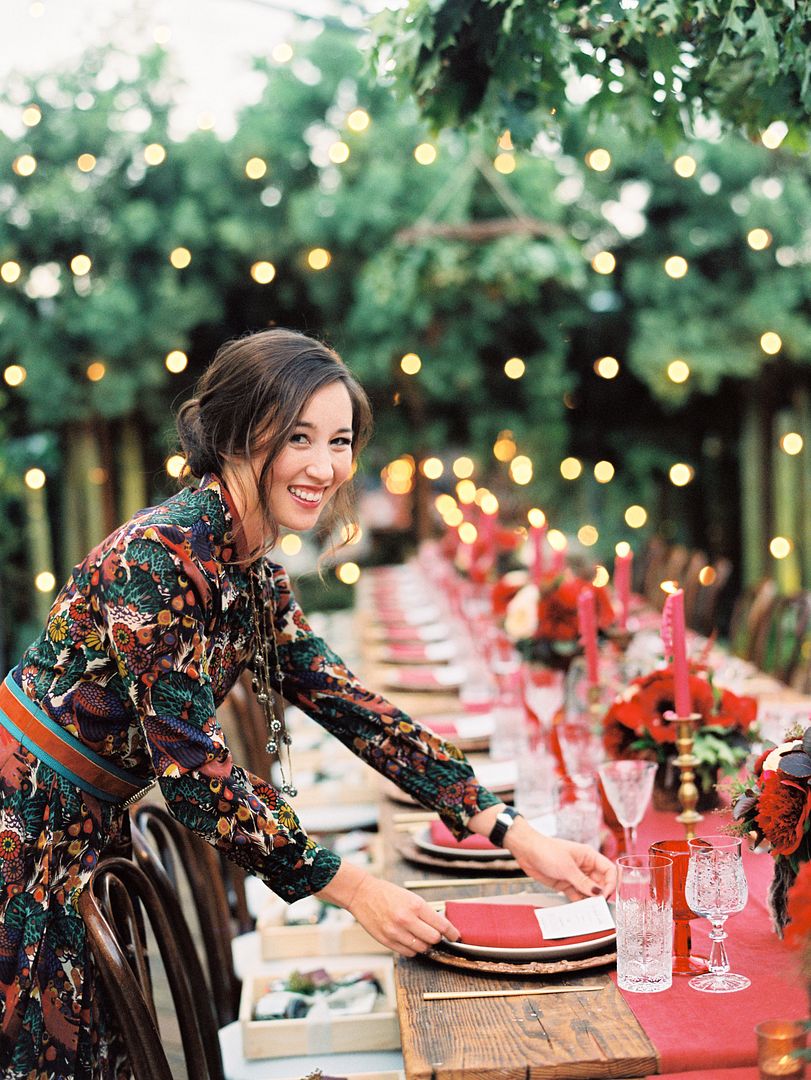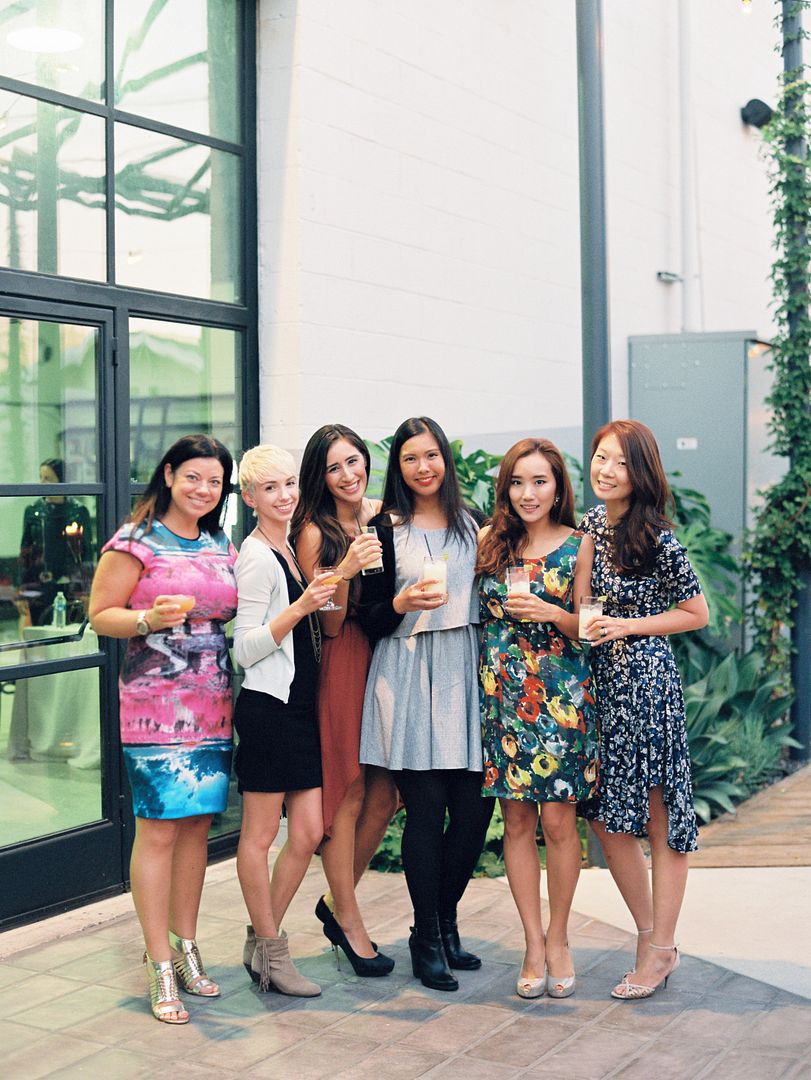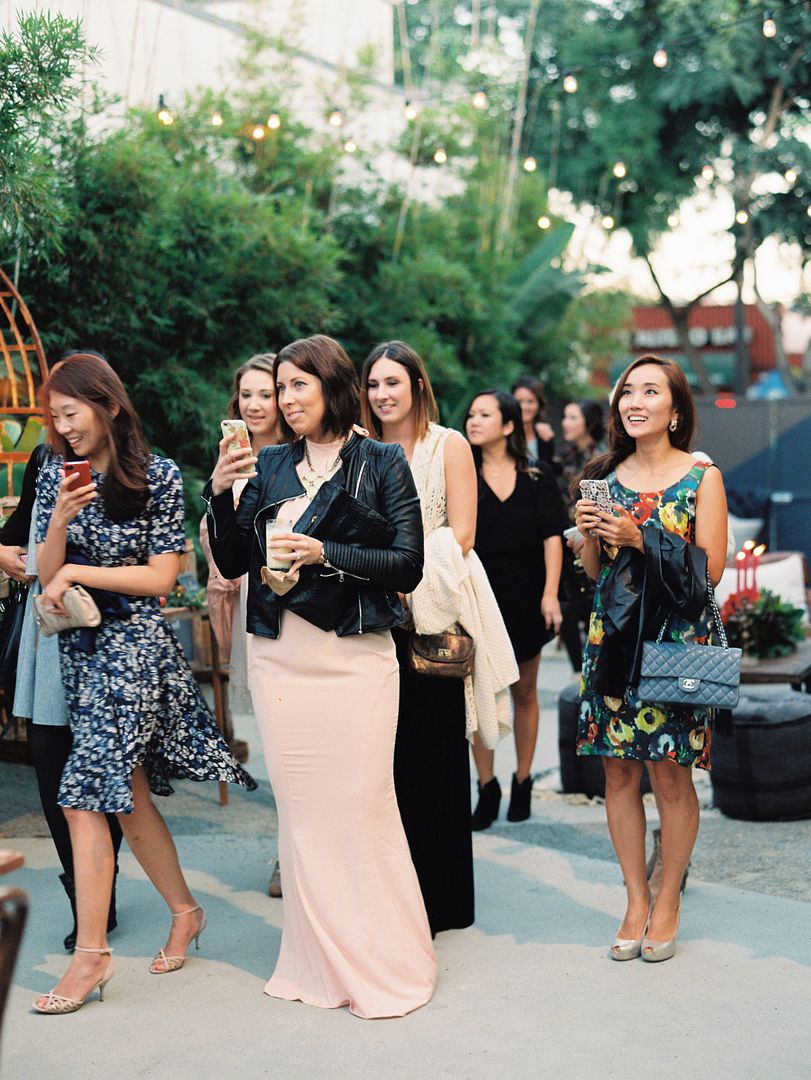 i love this arrival/reaction photo!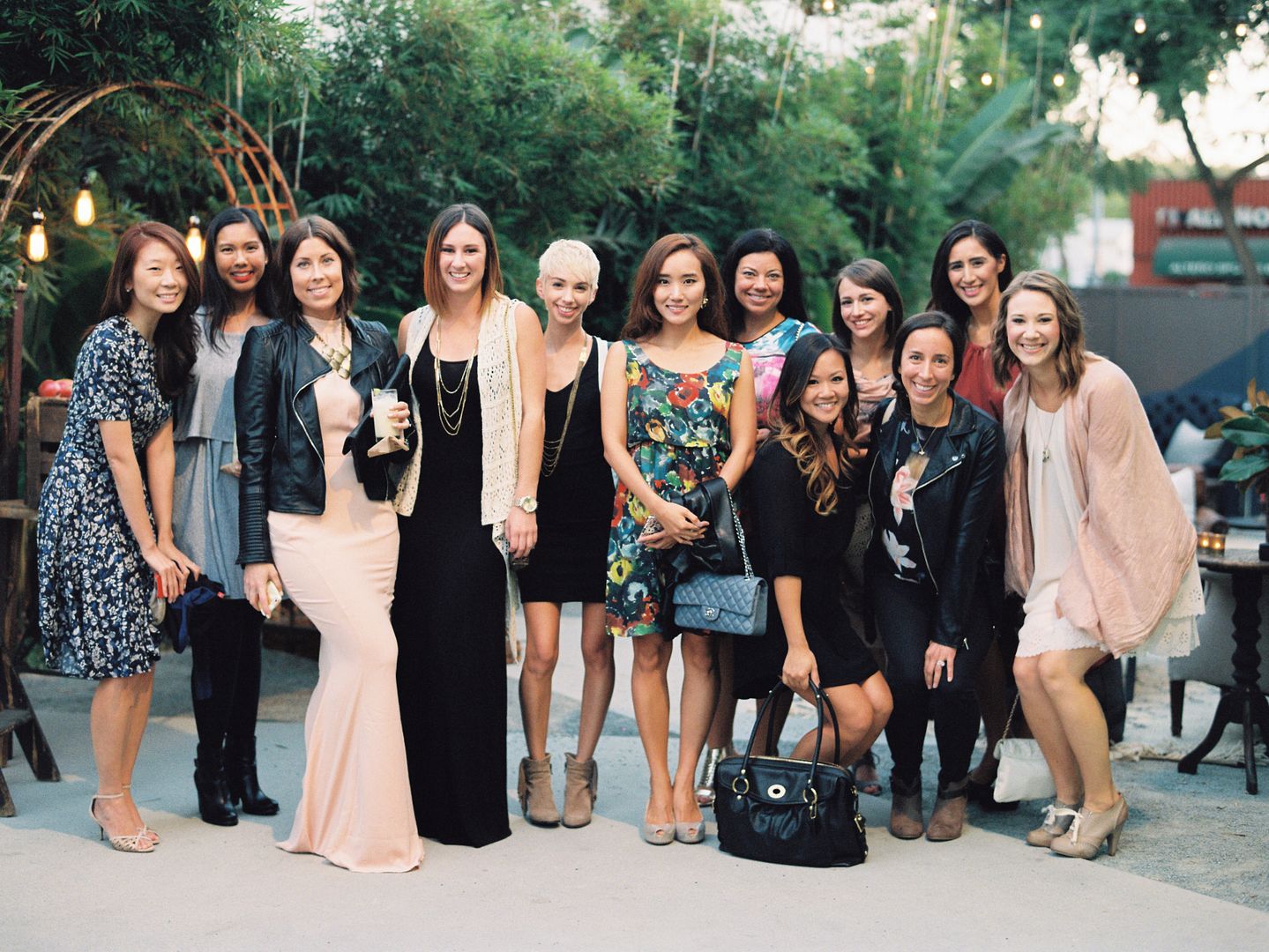 missing a few but i love this photo of these beautiful ladies!
For this special farewell dinner, I invited attendees and speakers/collaborators to join me for dinner at a secret location.  I didn't reveal the dinner location until the night of the event itself, and provided direct transportation for my attendees to keep the excitement high.  With the help of The Venue Report, I landed on The Washbow as the perfect backdrop for this celebration.  This modern gem in Culver City has a sprawling indoor space that is an ideal blank canvas for any event.  For my more intimate dinner, however, we kept the festivities outside in their beautiful urban garden.  There is a striking metal "pergola" on-site at the Washbow that was perfect for hanging charming bistro lights, along with foliage-draped chandeliers from JL Designs.  It set the tone for the romantic autumn feel I was hoping for, inspired by a magnificent mountain lodge.  To foster conversation and a feeling of camaraderie, we all sat down to one feasting table (made up of multiple wooden tables from Found Rentals) in beautiful bentwood chairs.
I embraced a jewel-toned palette of mostly oxblood, burgundy and crimson, with texture everywhere, from wooden tables and chairs, to fabrics like wool, tweed and velvet, to sprawling fall foliage used alongside the most sumptuous blooms of the season.  Once again, Carissa from JL Designs made the perfect collaborator as she brought my visions to life.  I especially loved her use of dramatic amaryllis (a fav of mine!) and whole pomegranates in her design.
Casa de Perrin tabletop wares stole the show in a variety of textures: walnut florentine chargers as a base, white collection china, gold flatware and a mix of red and cut crystal goblets for an extra pop on the tables.  The look was unabashedly luxurious while still feeling accessible.  Linens from La Tavola added even more color but the natural linen texture kept it subtle.  I set each seat with a wooden box filled with curated treasures like a name tag by Anne Robin, travel candle from Rosy Rings, beautiful matches, my homemade gluten free granola packed into Weck Jars, handmade Malvi marshmallows and Solstice Canyon almond butter.  It was a final opportunity to spoil these precious new friends.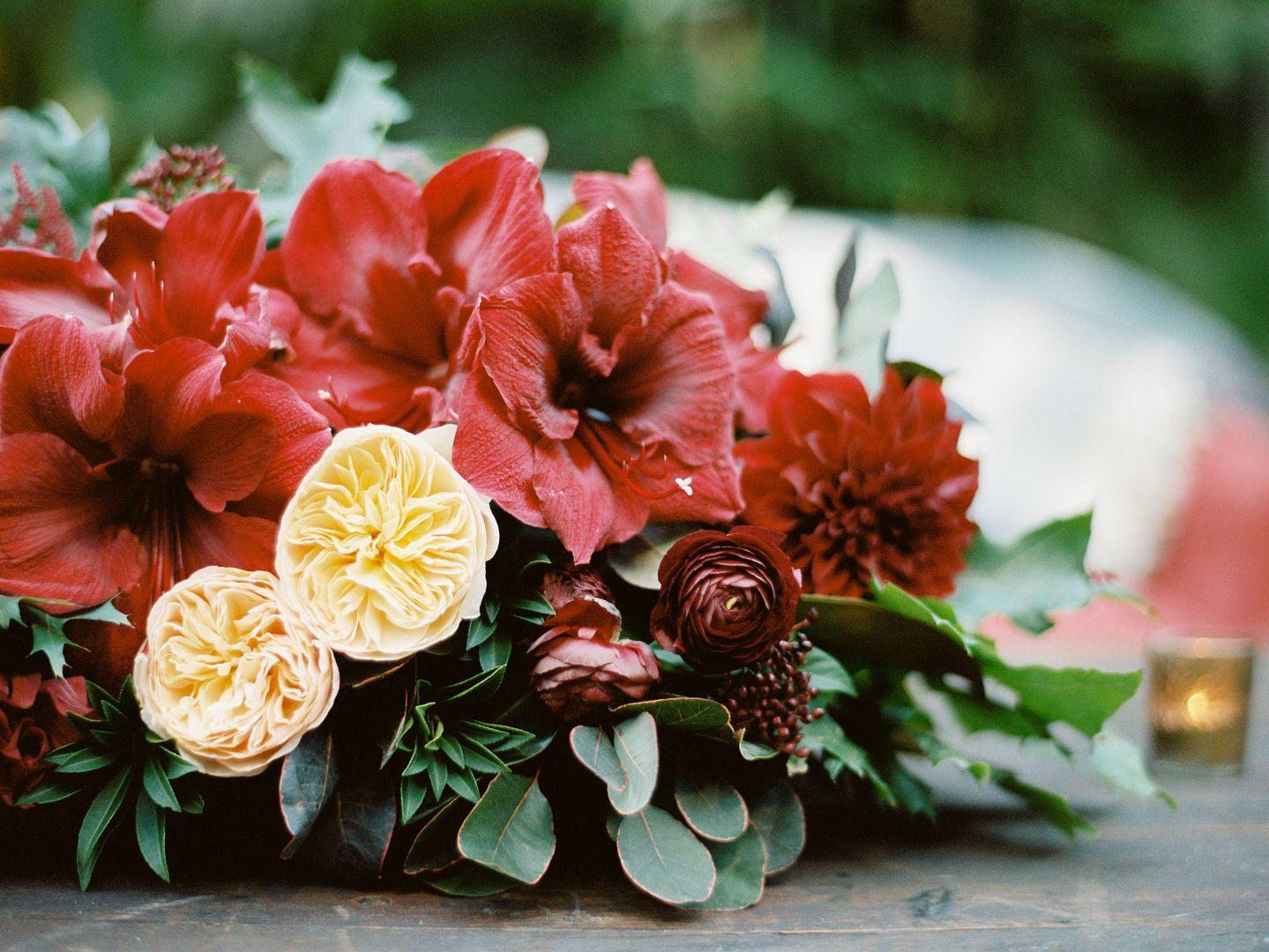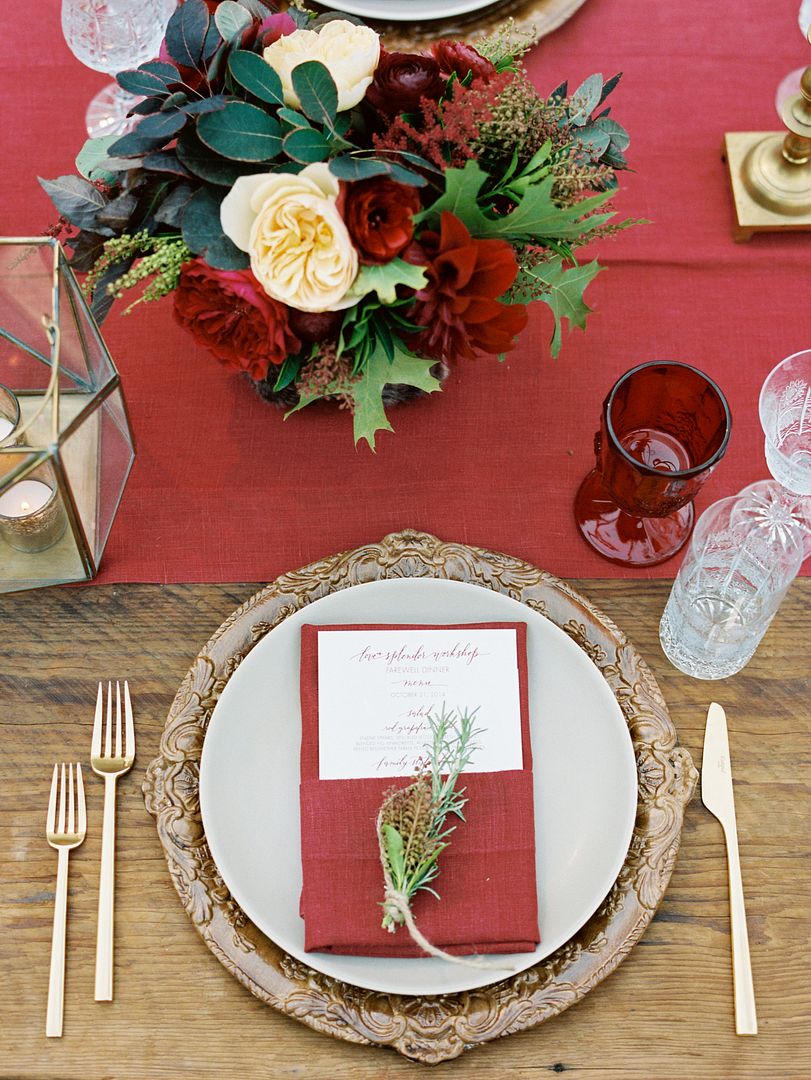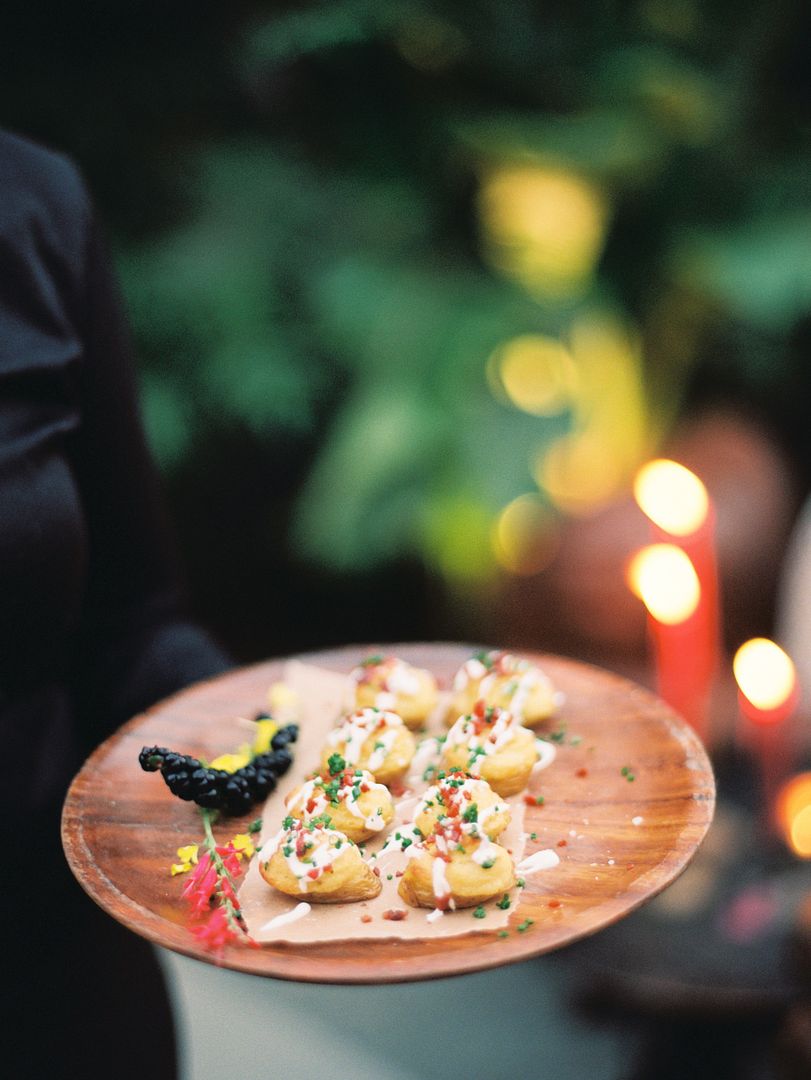 Heirloom LA blew us all away with a phenomenal family style meal featuring all the best the season had to offer: a red grapefruit salad with speckled lettuces, fresh figs and sunflower seeds; grilled coho salmon and crispy pork belly served alongside roasted root vegetables and a warm sunchoke salad.  It was easily one of the most wonderful meals I've had, thanks to Chef Matthew Poley and his unparalleled team.  I loved looking up and down the table, watching new friends share in this meal together.  It was magical.  Heirloom LA put together a decadent mini dessert display, accented by ice cream cakes made by Sweet and Saucy Shop with Sweet Lucie's ice cream (what a collaboration, right??).  My friends from Sweet Lucie's even came out with their signature cart to scoop their ice cream in person.  Guests mingled in stylish lounges by Found Rentals and hopped in and out of the fun Flipbooth (a photobooth that prints out perfect flipbooks!) until we had to say farewell.
For a special takeaway station, A Rental Connection hung my favorite Edison bulbs on a vintage arch from Found Rentals.  This beautiful display featured seasonal apples from my favorite local orchard.  Apples are one of my favorite things about summer and fall, so I had to share some with my guests!
Without further ado, here are the stunning photos from my dear friend Ryan Ray.  I am so grateful I had him behind the camera, capturing every detail with such an artful perspective.
me & Ryan himself! Grateful I got him in front of the camera for this snap!
obviously this was before I changed, but I love this snap of me and Cary (Ryan's wife), my soul sister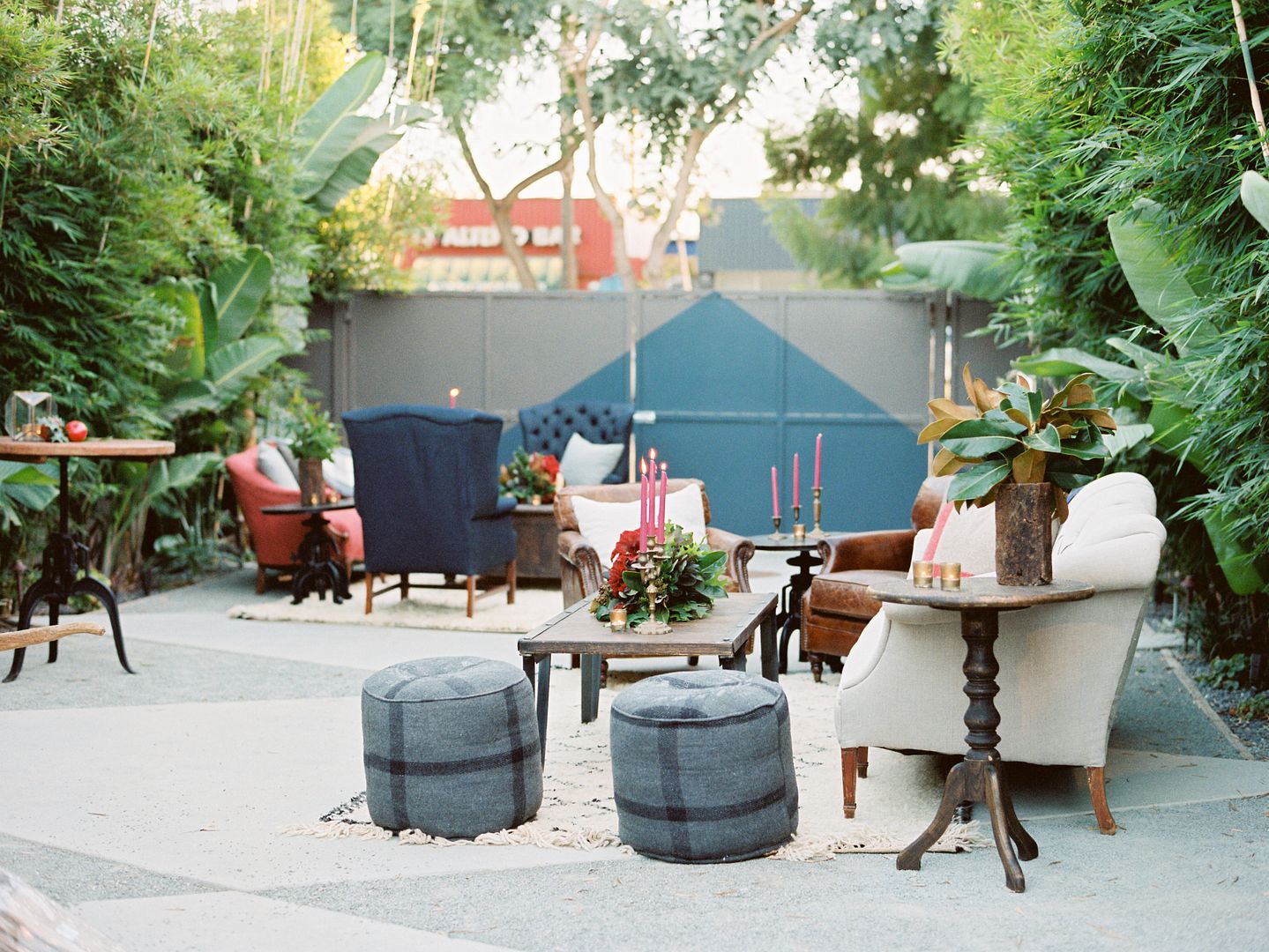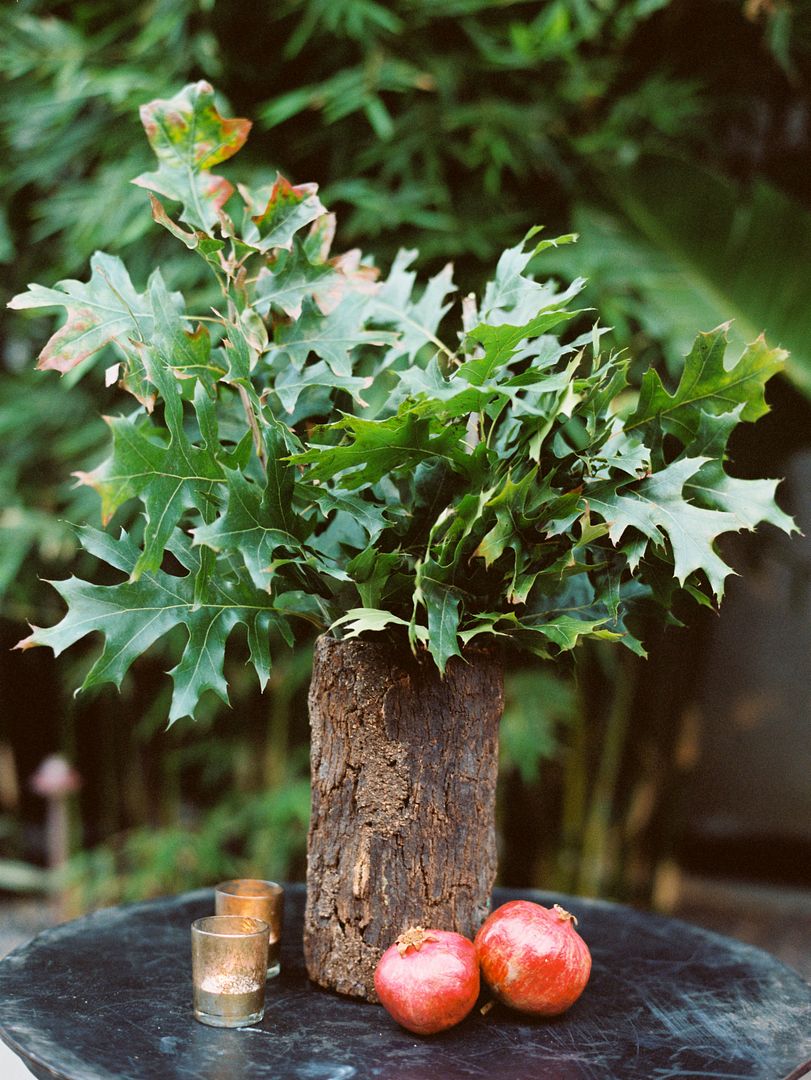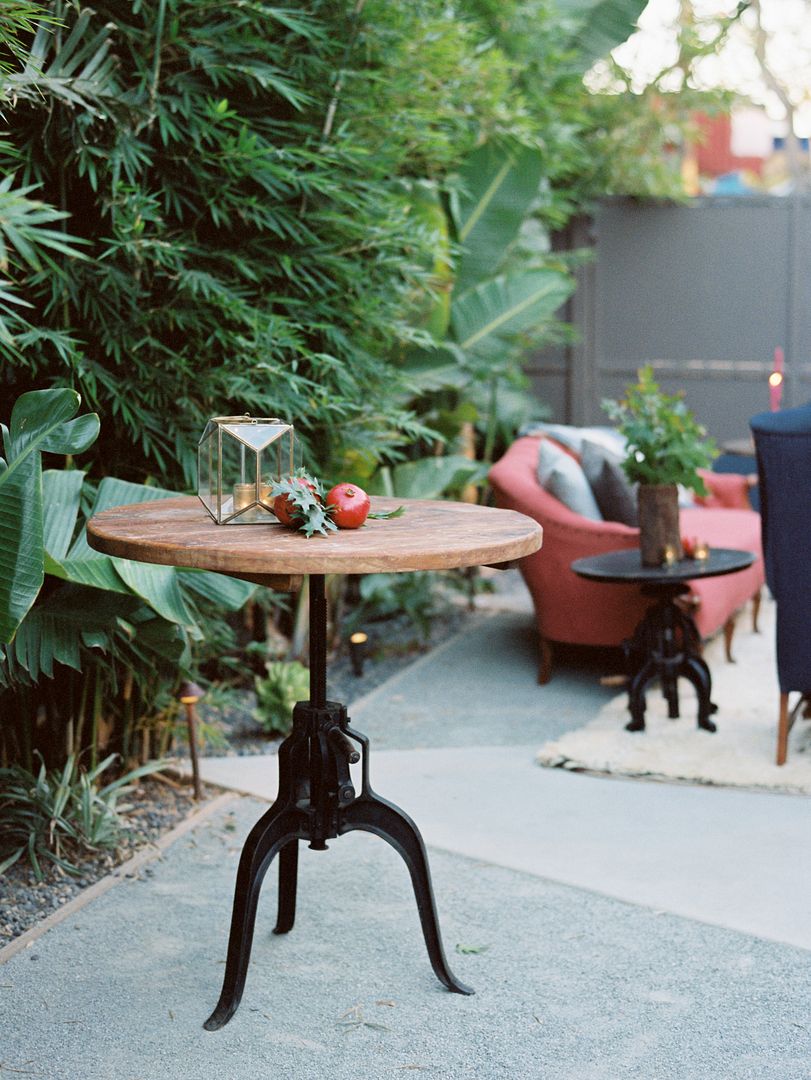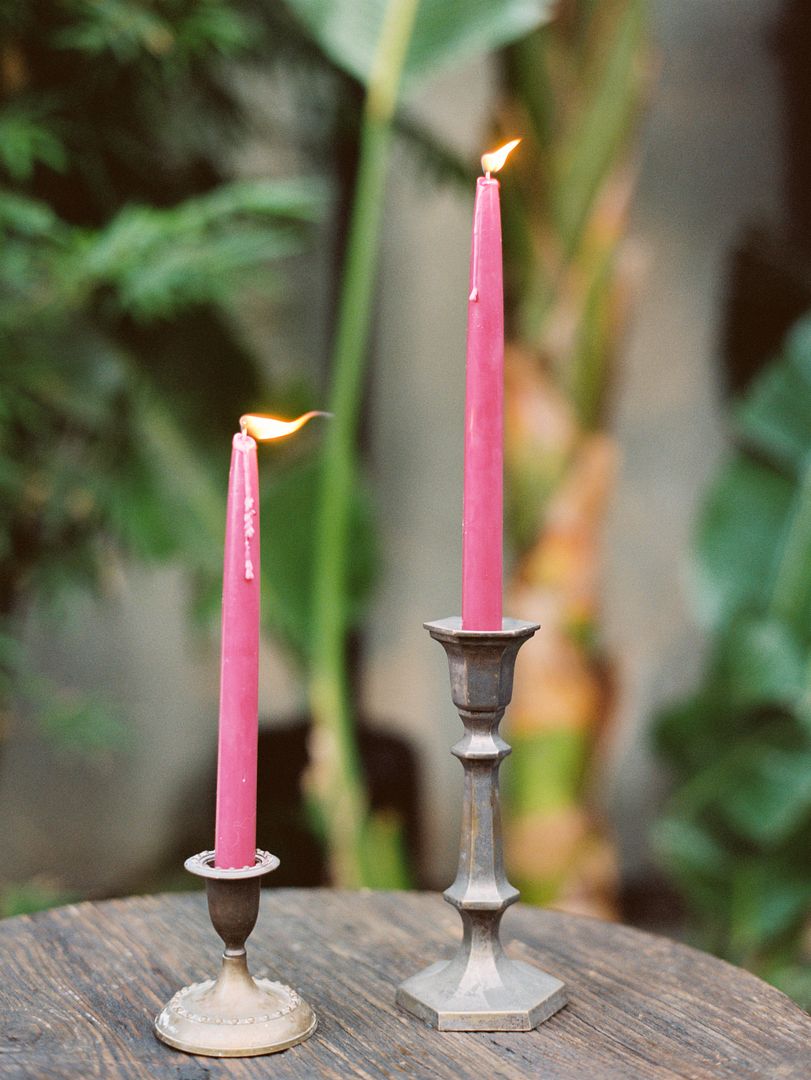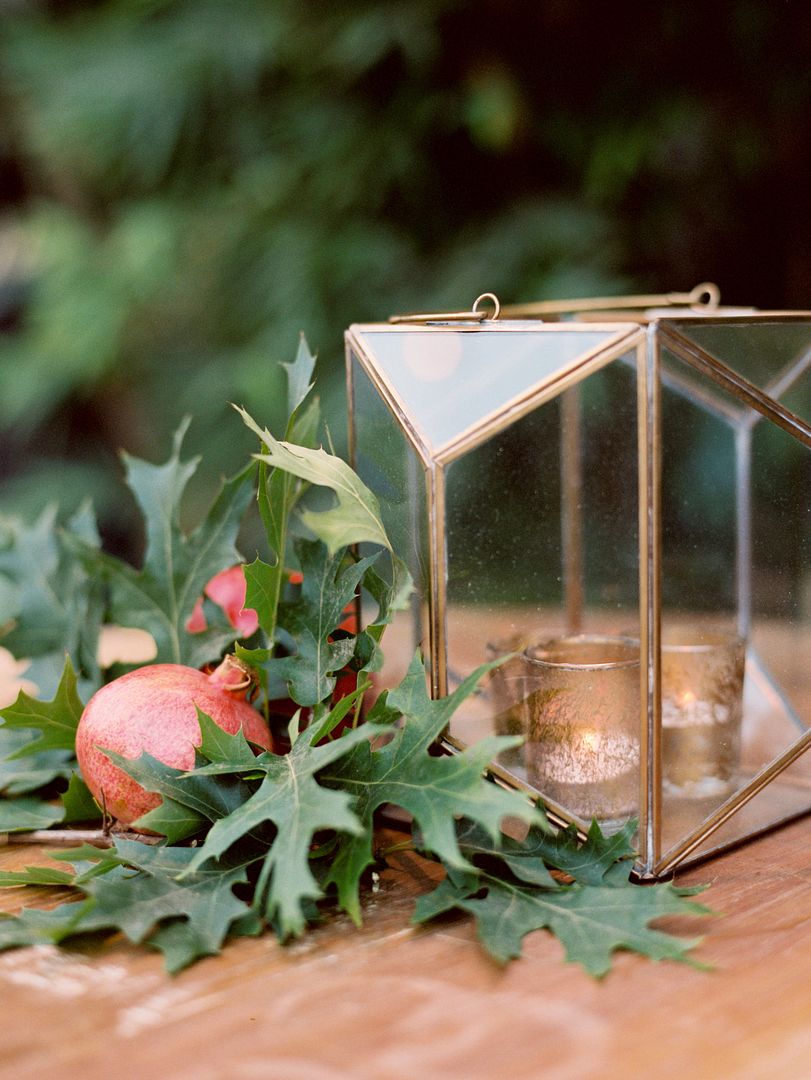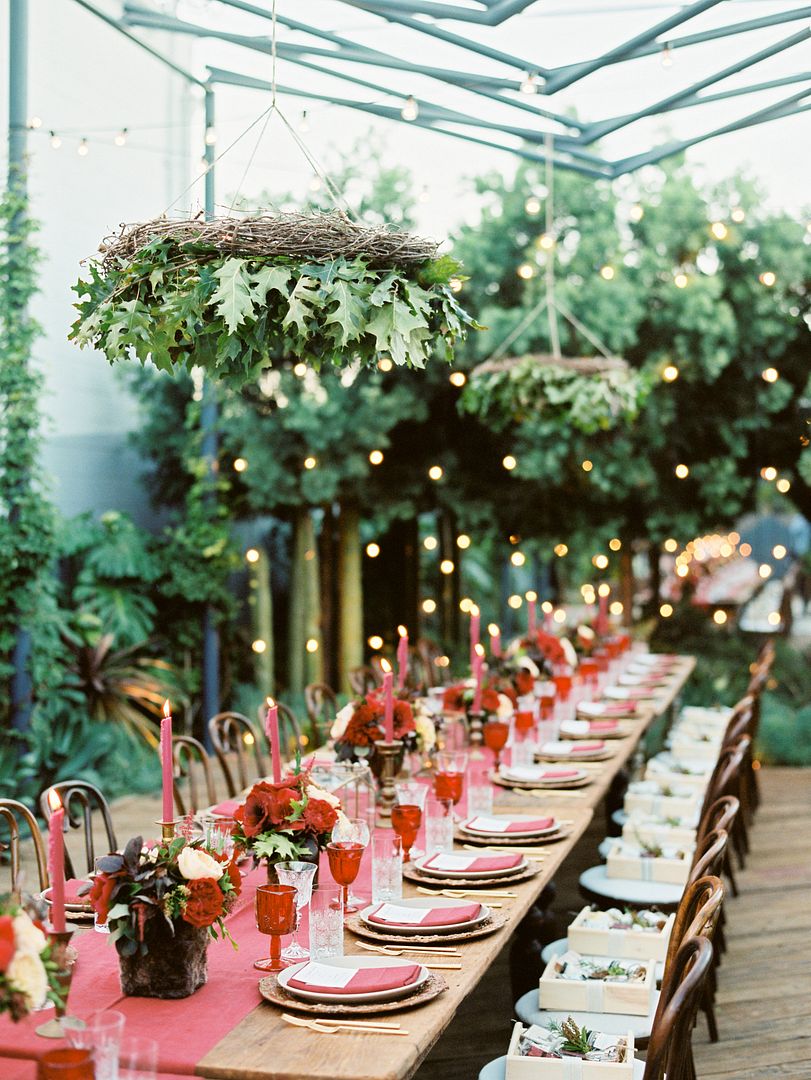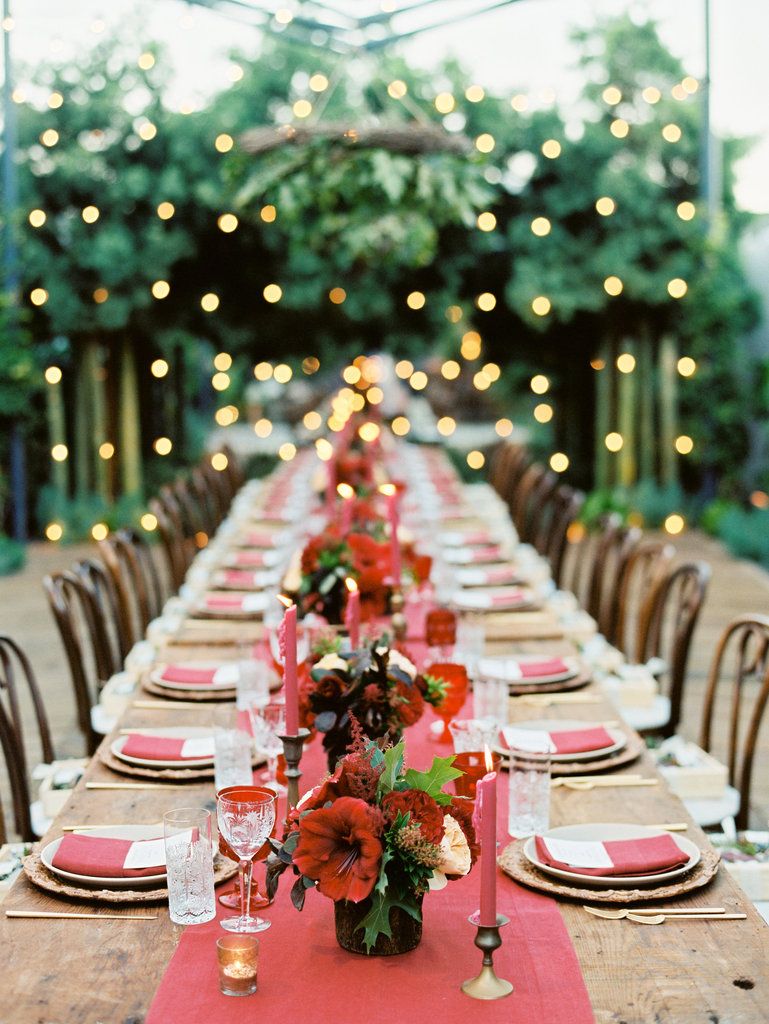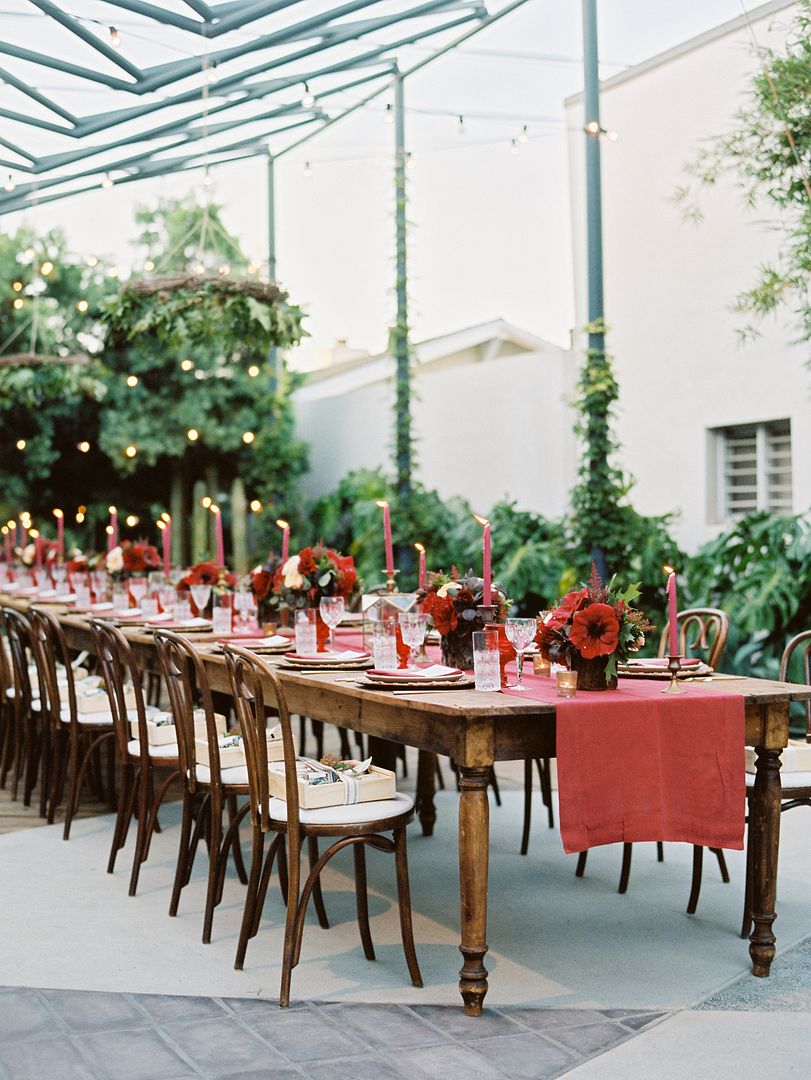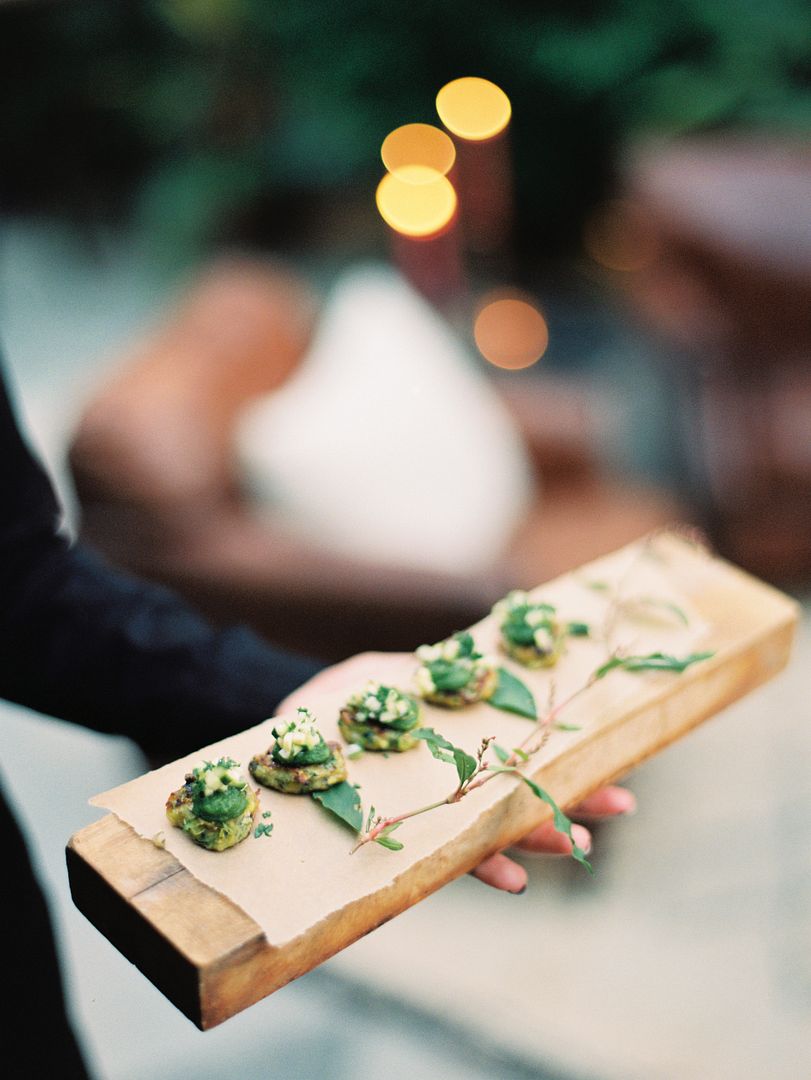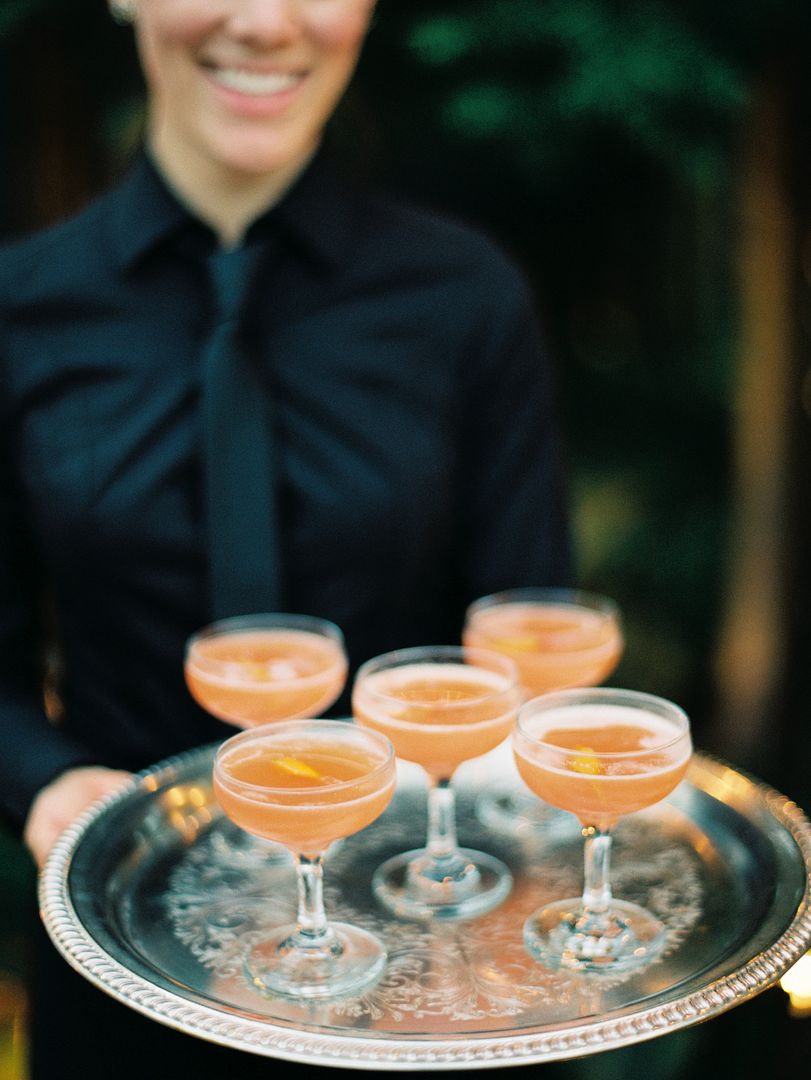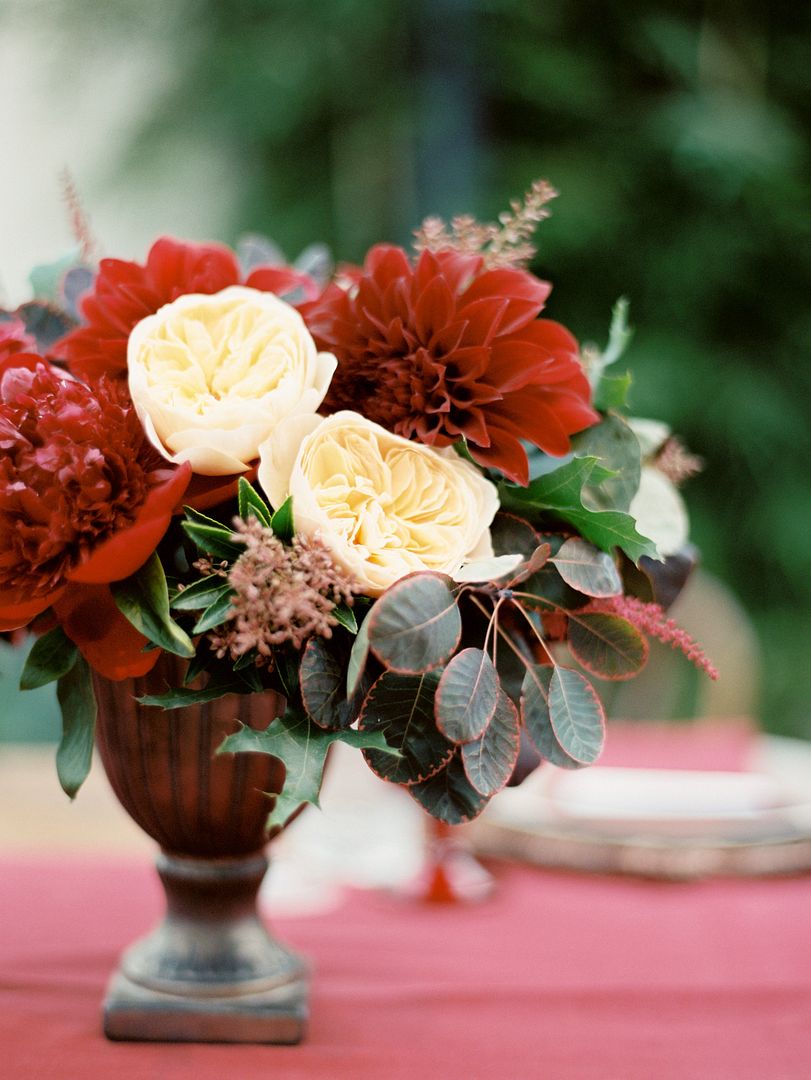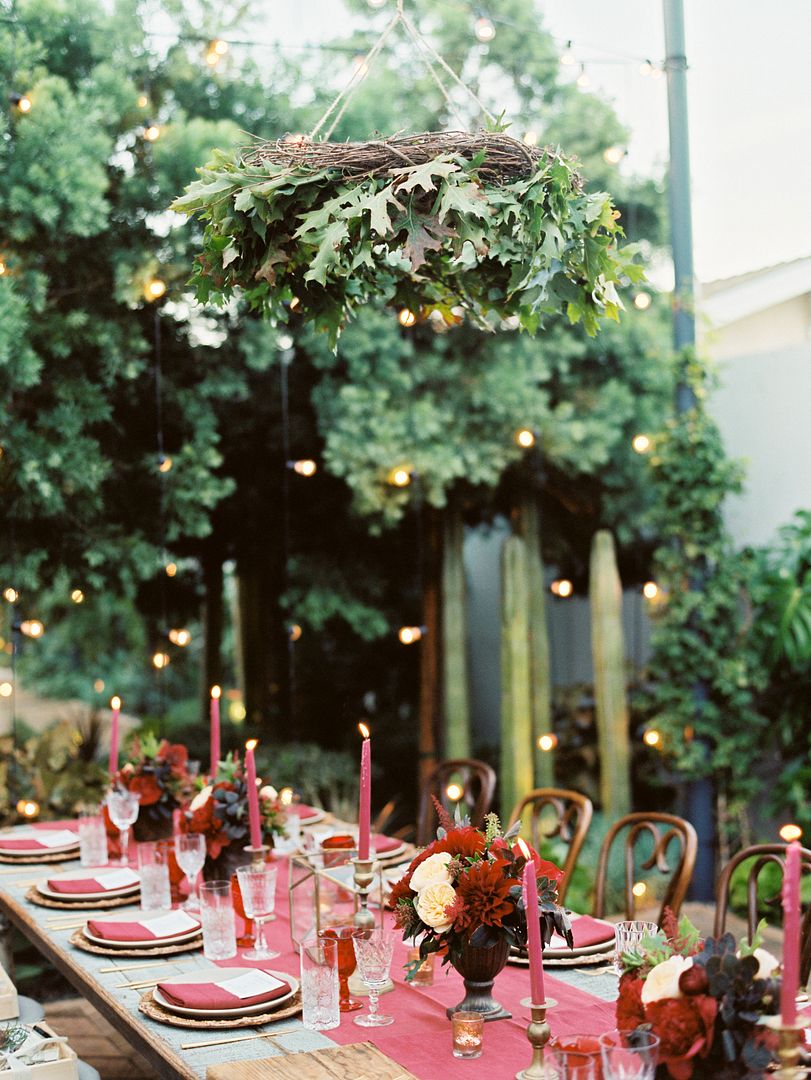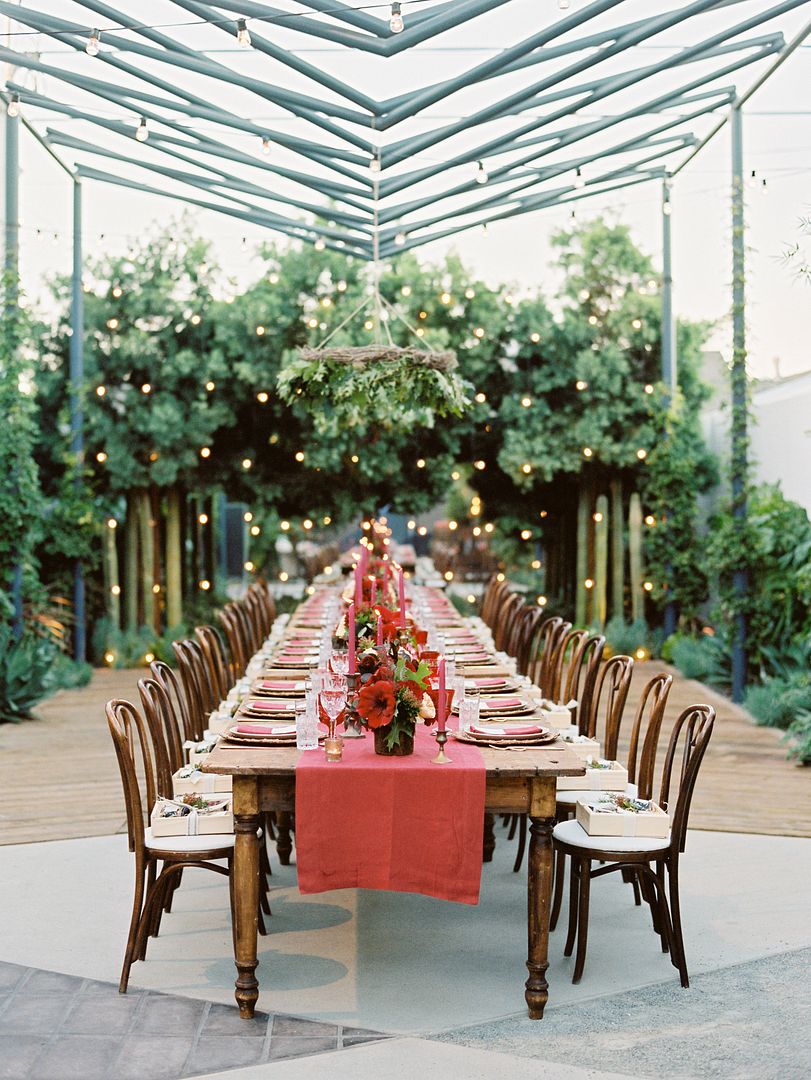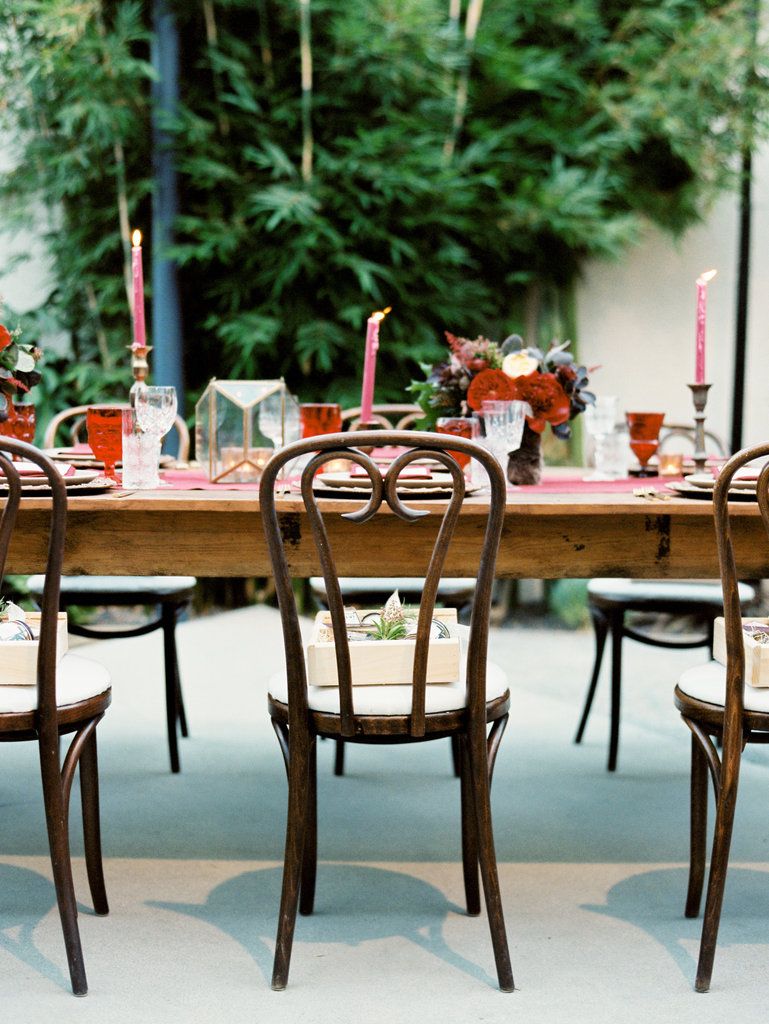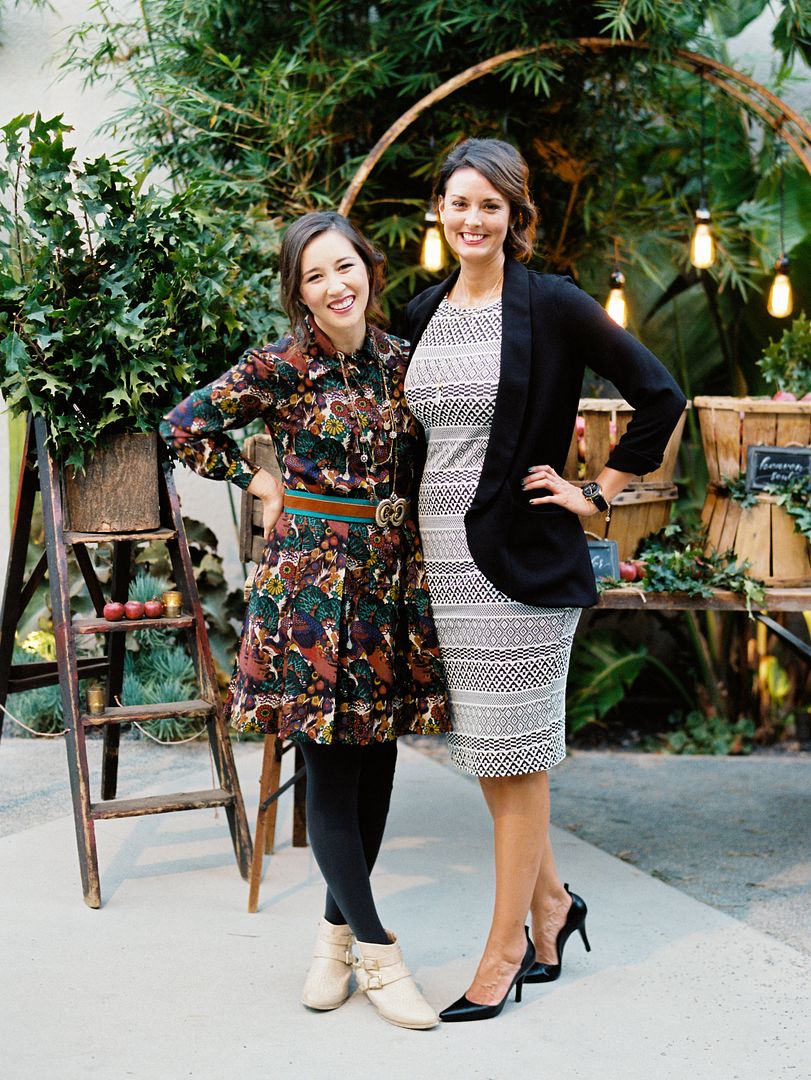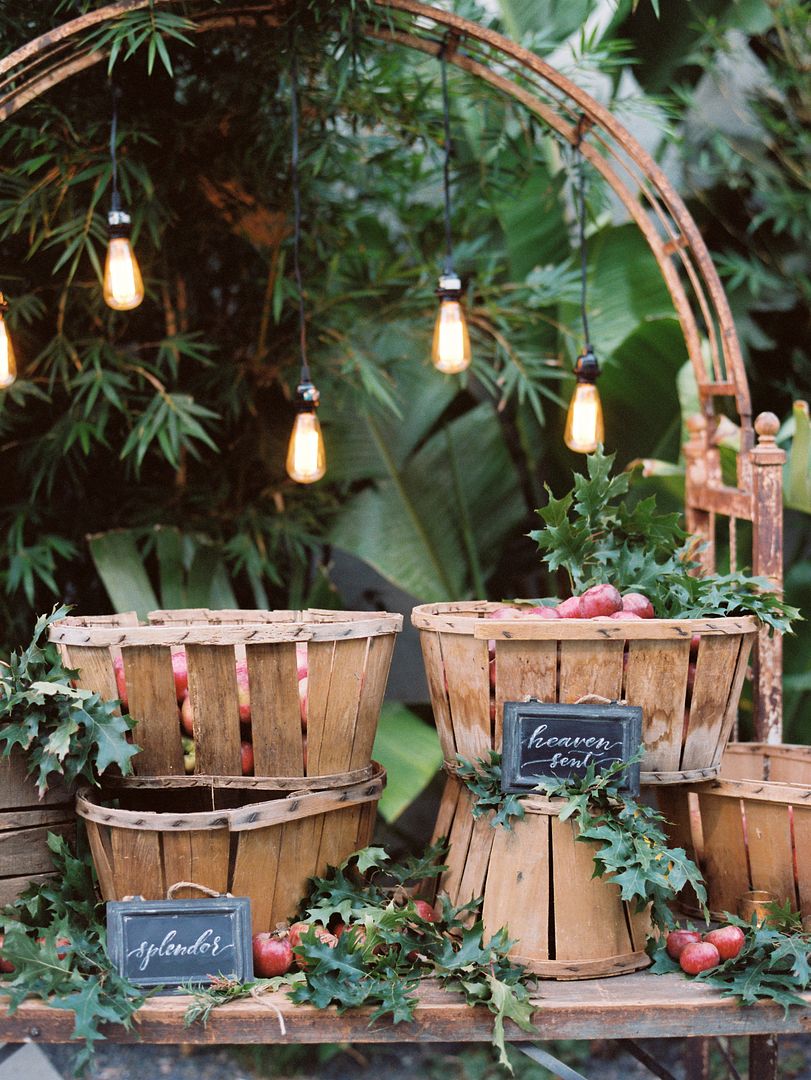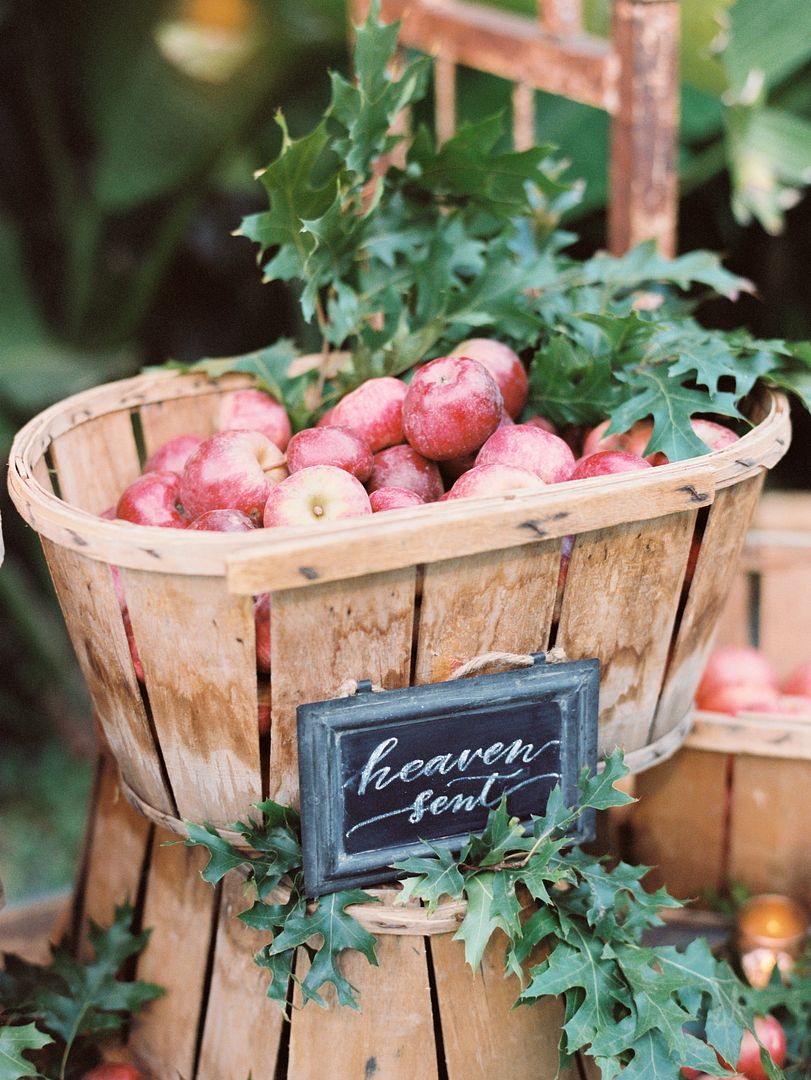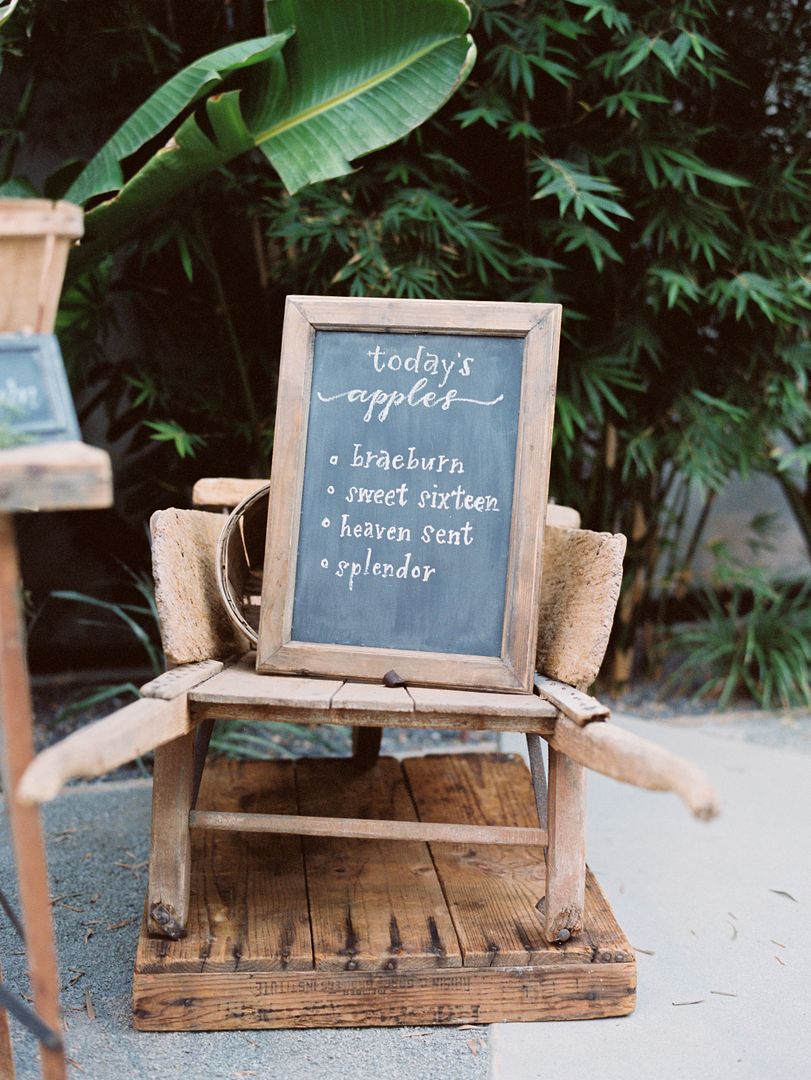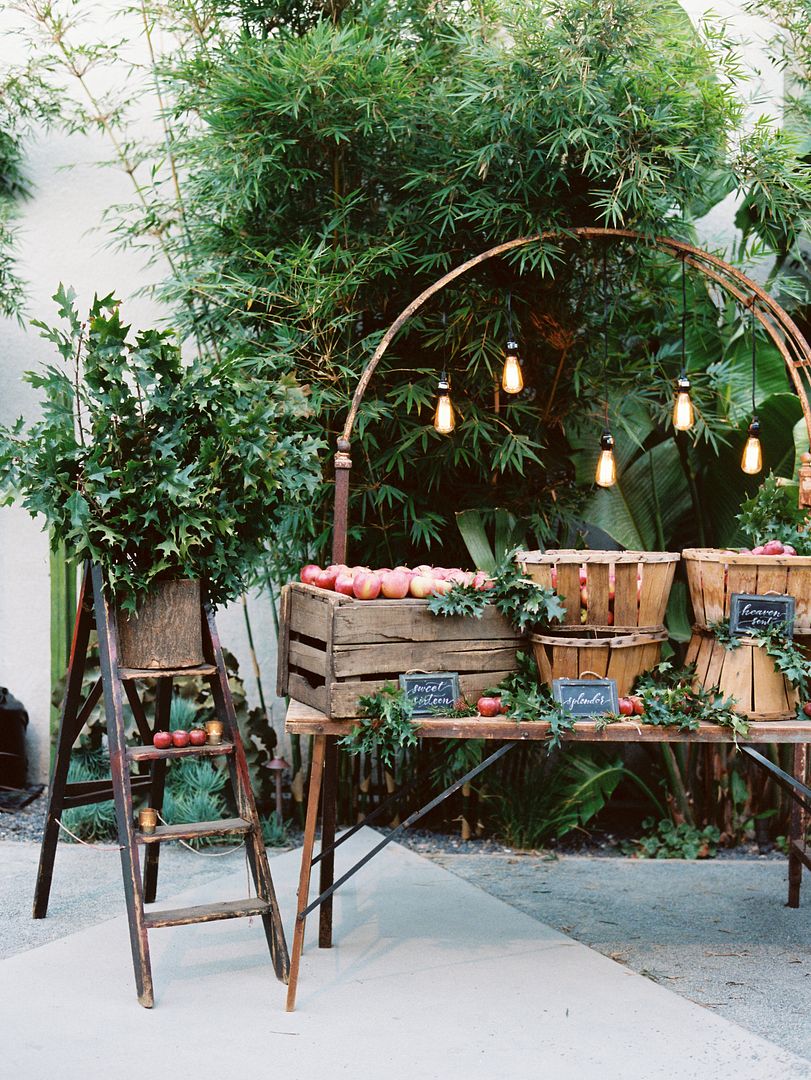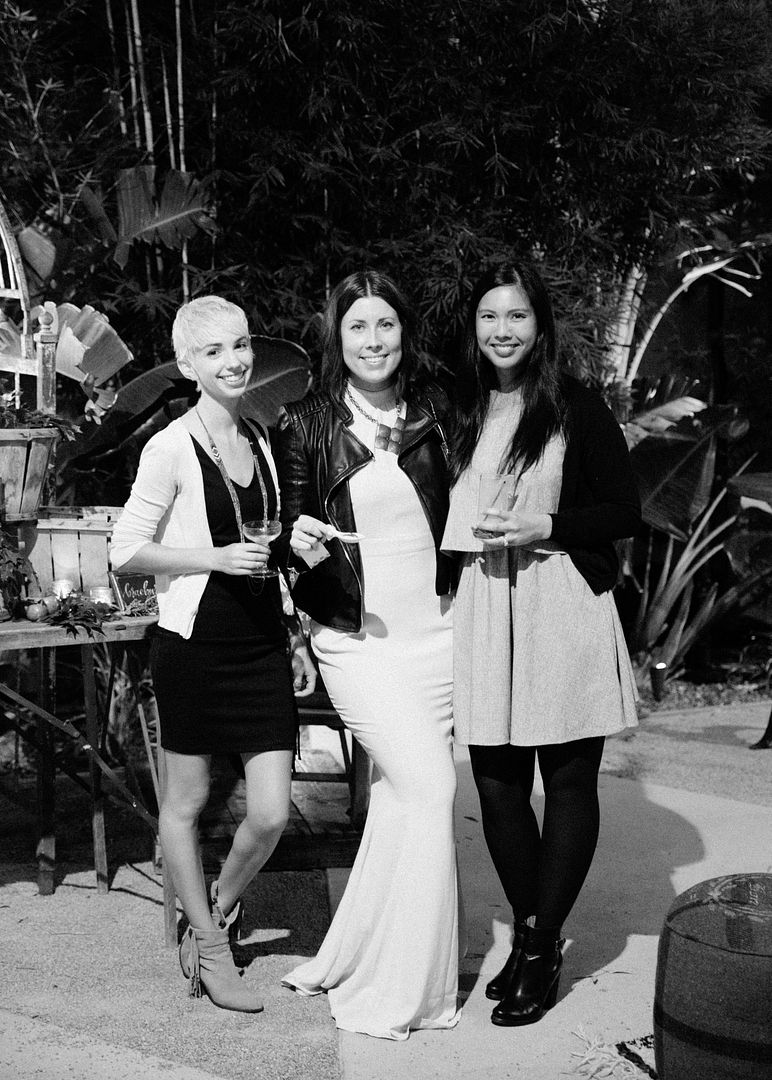 Michy, Lauren from Found, Erica from 10.11 Makeup, me, Jeni from Found, Carissa of JL Designs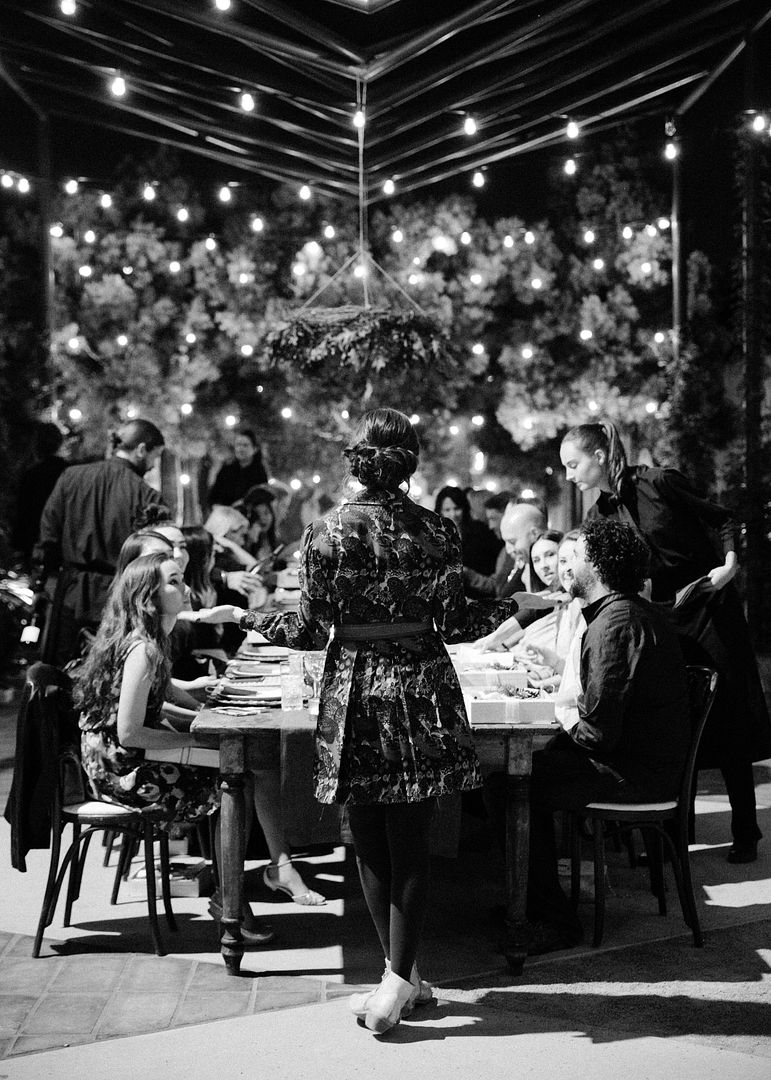 my precious friend Tara of Heirloom LA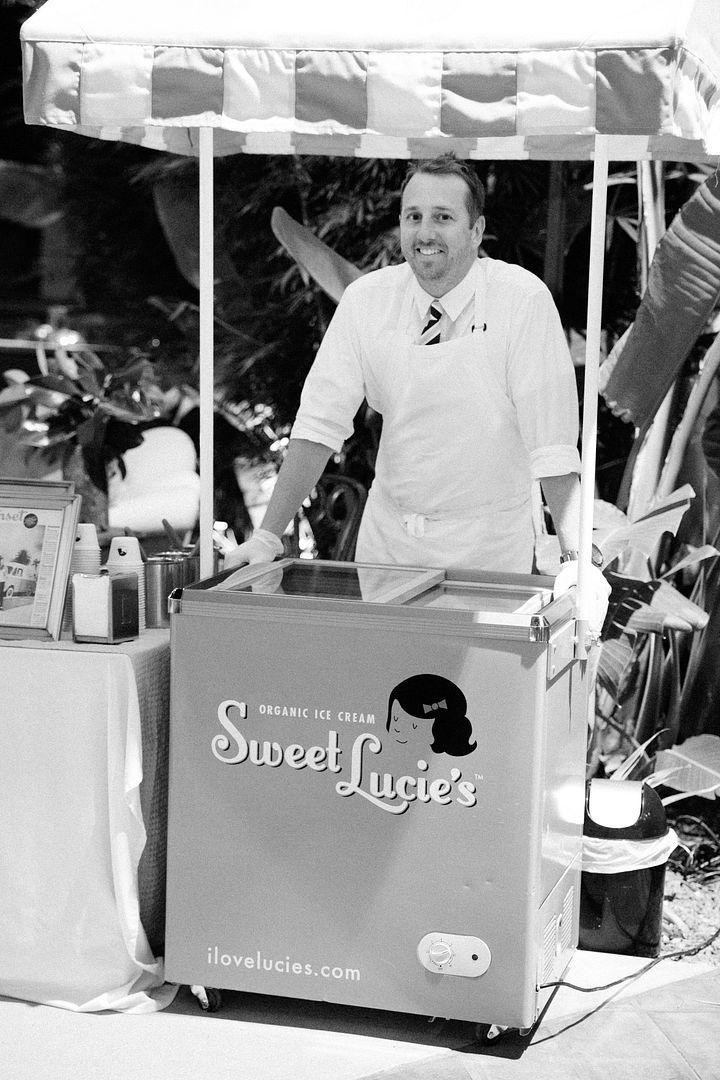 I always love seeing Mike from Sweet Lucie's!
My Dream Team… event planning + design + styling: Love & Splendor // photography: Ryan Ray // venue: The Washbow Culver City, California // catering: Heirloom LA // florals: JL Designs // furniture rentals: Found Vintage Rentals // tabletop rentals: Casa de Perrin // linens: La Tavola Fine Linen // lighting: A Rental Connection // ice cream cakes: Sweet and Saucy Shop x Sweet Lucie's collaboration // ice cream: Sweet Lucie's // photobooth: Flipbooth LA // hair + makeup:10.11 Makeup // calligraphy: Anne Robin (placecards and menus) and Miss Multee (apple station signage) // venue scouting: The Venue Report
I hope you're all having a great week!  How is already Thursday??  Look out for all the workshop details next week & don't forget to set an alarm for Wednesday, 6/10 at 9a PST when registration will (finally) open!  Hooray!!  Thank you for stopping by; I am truly grateful for you.