Hello everyone!  I hope you're having a lovely week so far.  As I ease back into blogging, I wanted to share a few of my favorite items that were included in the swag of the Love and Splendor Workshops.  I looove giving gifts and I treated the swag bags just like a present I'd present to a friend.  It was important to me that I carefully curated each item that my attendees would receive.  Quality was more important than quantity, so I chose items that I would gladly purchase for myself.  I knew one of the items I had to have was a candle.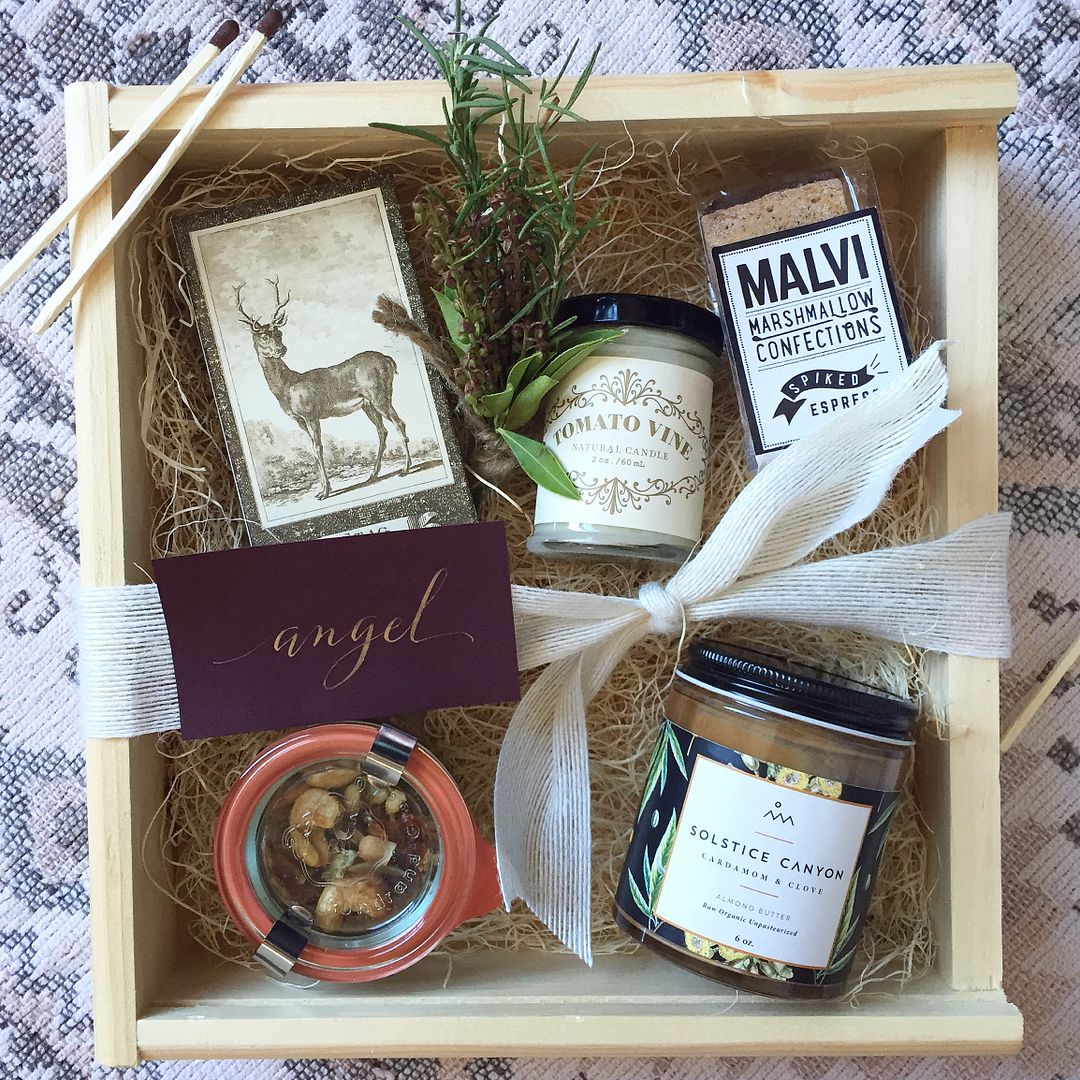 the farewell gift boxes, all bundled up
I am a big candle person, and almost always have one (or more) burning in our home.  It is such a simple yet luxurious treat to have a lovely candle going on the counter at home!  For the workshop farewell gifts, I selected a new love of mine: Rosy Rings candles.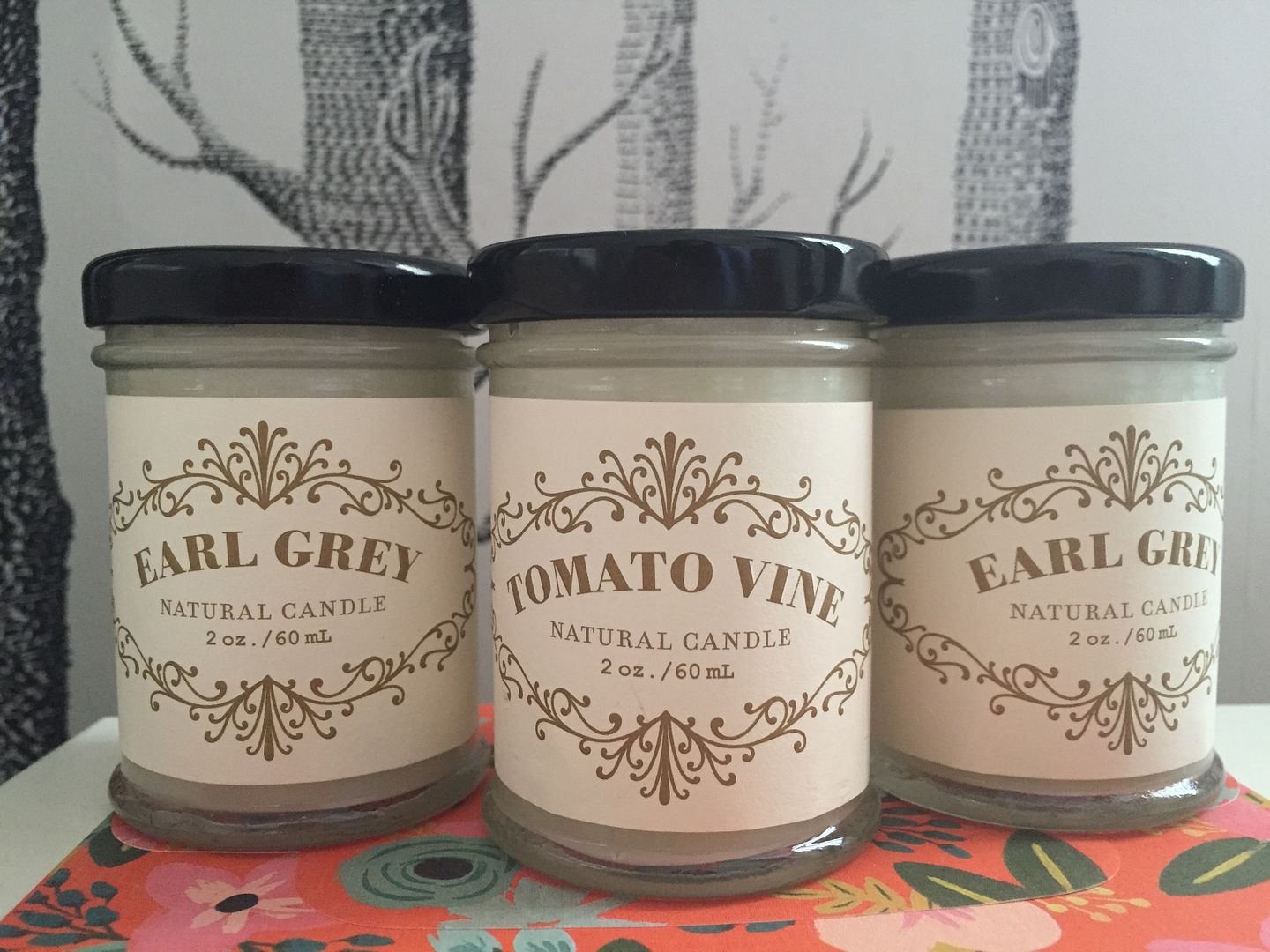 I first got hooked on Rosy Rings in the spring, when a colleague sent me a sweet gift of one (Thanks, April!).  It was the tomato vine scent and it was absolutely intoxicating.  At that time of year, we were just starting to harvest tomatoes from our own garden.  If you've never been around a tomato plant, you need to know that the plant itself gives off the most wonderful earthy fragrance.  It's a bit sweet, it's a bit grassy.  I was delighted to find that unique smell captured perfectly in a candle.  I think it's a perfect scent to have year round in the home, but I particularly love burning it in the kitchen or living room.
Other Rosy Rings scents I'm crazy about include Earl Grey (just like the classic cup of tea — a bit floral with bergamot and citrus), Sea Salt (fresh and clean, like the ocean breeze) and Fireside (warm and cozy, with a touch of smoke, leather and woods).  I purchased an assortment of their small apothecary jar candles to include in my gift boxes.  The petite size (2 oz) is great for travel and still burns for a respectable 15 hours.  I've found Rosy Rings to burn really cleanly with their soy wax and the scents are pure (no strange "off" scents during or post-burn) and lasting.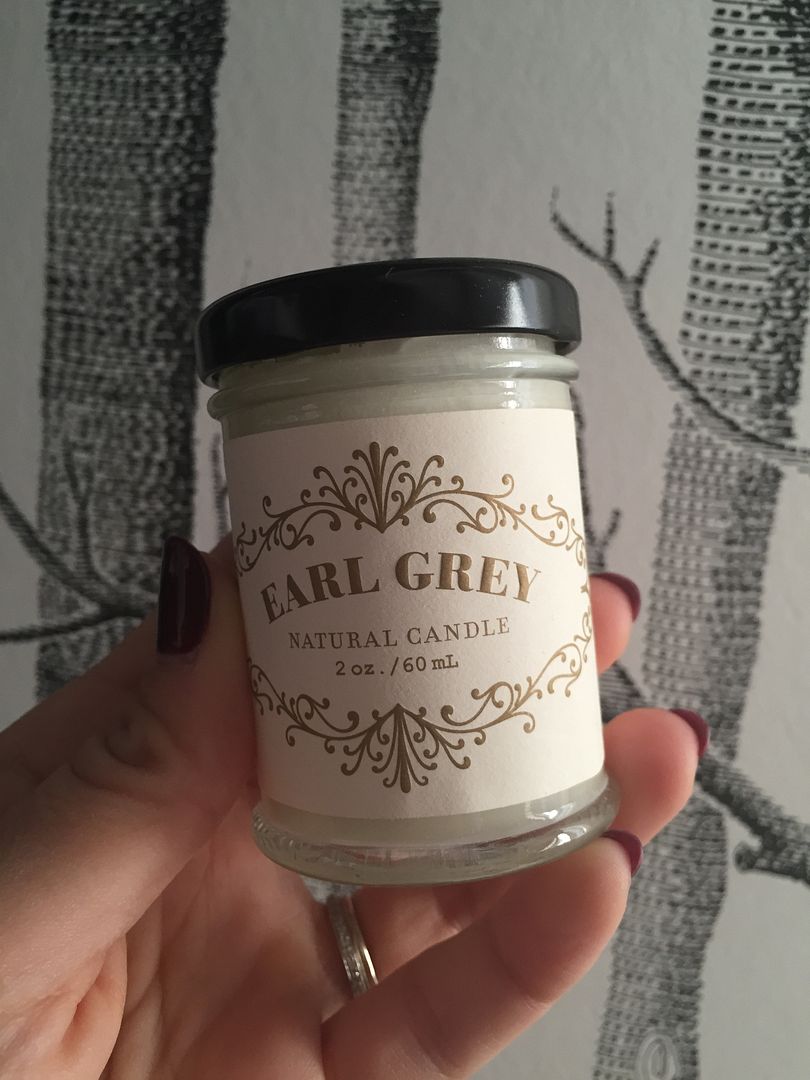 I have lots of other Rosy Rings varieties I can't wait to try!  Honey Tobacco and Blackberry Fig are on my radar, and I know Erik would love their Spicy Apple or Pumpkin Farmhouse (he's all about the warm holiday scents!).  Their price point makes it really reasonable to test out a few.  You can find them online at their website or at various gift stores around the country!  I love that their candles are hand poured and made with love in Denver, Colorado.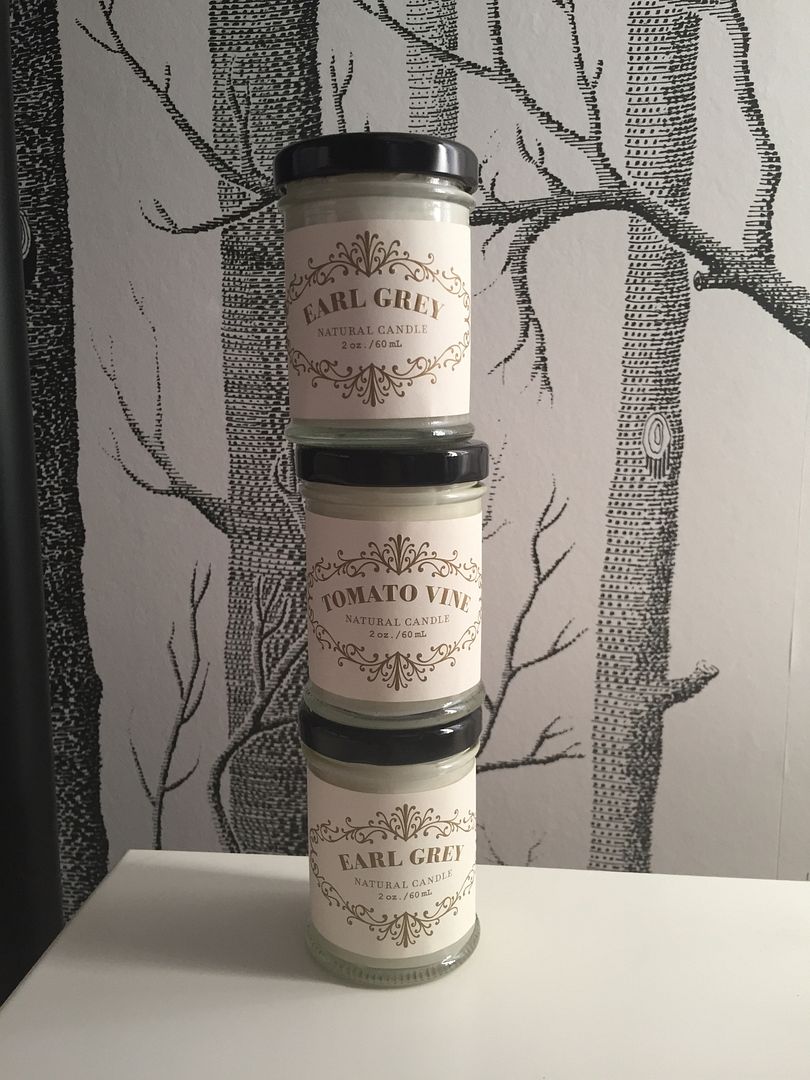 GIVEAWAY TIME!!  //  If you enjoy candles as much as I do, I know you'll be a fan of Rosy Rings.  I have an extra candle to share with a reader so if you'd like to enter to win one, just comment below and let me know which candle from their website sounds like something you'd love to have burning at home.  I'll pick a winner from the comments on Friday, October 31 at 10 a.m. PST.  Best of luck!  🙂
Enjoy the rest of the day and see you again soon!