Happy Friday, everyone!  At this time one week ago, I was fluffing pillows and chopping veggies and preparing for a sweet little weekend with our dear friends, the Kaisers.  I met Nate and Jaclyn (photographers behind The Image is Found) in 2006 when we were all young and fresh-faced in the industry, as we worked with some amazing clients on a posh Hollywood Hills estate wedding.  We had an instant click that night and over the course of the last 8 years (!) we have made some awesome memories together.  They have photographed us multiple times, most notably for this bride & groom session we shot in a dried out lake bed in the rain in early 2007.  😉  My friendship with Nate and Jac has always been so natural and easy.  We just get each other.  We can go months without seeing each other and then boom — we get together and laugh until we cry like we never were apart.  Jac has also been such a loving and supportive friend to me through hard times.  When I had my first miscarriage in 2011, she was the first to send me a little love package, an encouraging book, and a heartfelt note.  To know the Kaisers is to love the Kaisers and I am so grateful they are in my life.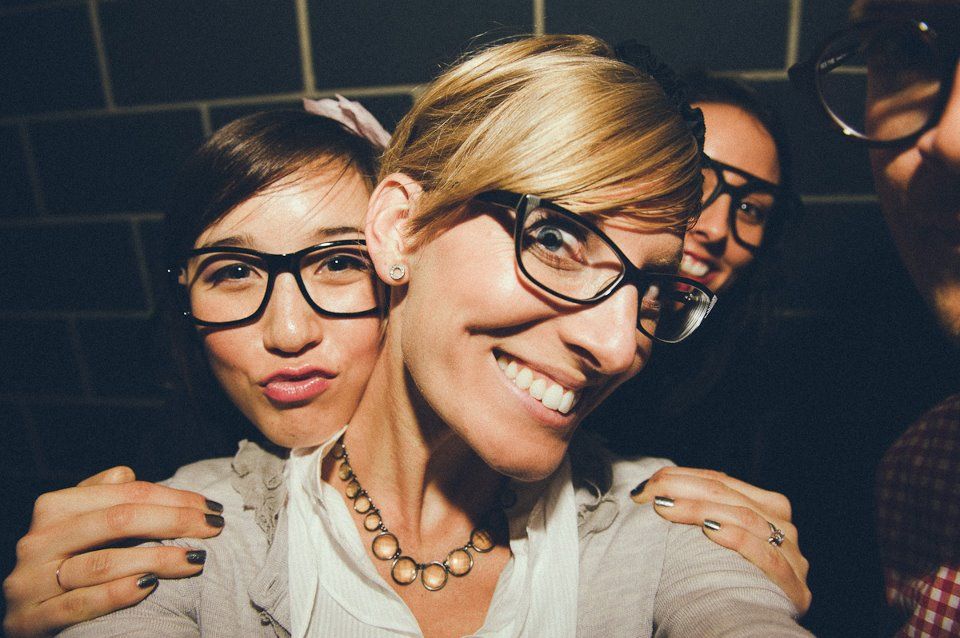 circa 2010??
When we used to live in LA and they lived in SD/Oceanside, we would meet in Orange County for catch up lunches.  Now that they live in the mountains and we live further up the coast, our visits have been fewer and farther between.  So, I was thrilled to have them stay with us for a few days while they shot a wedding in Paso Robles last weekend.  They arrived on Friday and we shared a scrumptious homemade vegetarian meal (butternut squash ravioli and sundried tomato soup!) together before staying up late giggling and catching up.  On Saturday, we had a delicious brunch at The Natural Cafe in SLO before Nate and Jac headed off to shoot their wedding.  Erik and I took the three kiddos (Grace, Jasper, and Olive) to Avila Valley Barn where we visited adorable animals (including alpacas and goats), enjoyed saltwater taffy and local honey, and took a requisite hayride.  Back at home, Erik took Jasper and Olive in the backyard to hunt for four-leafed clovers (we found 7 in under 15 minutes!  Isn't that amazing?!  I don't think I ever found one as a kid.) while Grace and I made a batch of homemade caramel ice cream.  You guys — it turned out to be the most decadent and luscious ice cream ever.  Recipe coming soon!!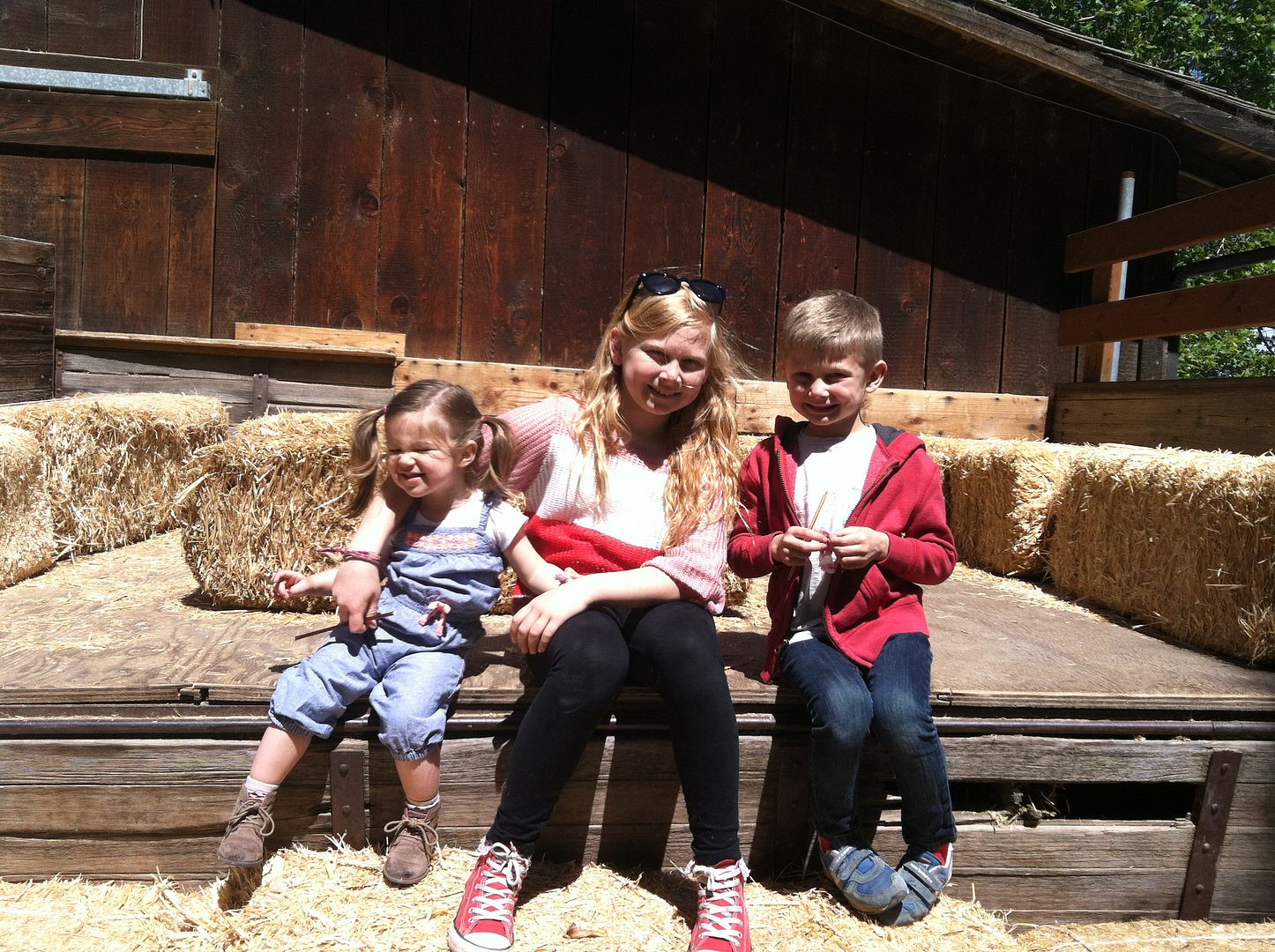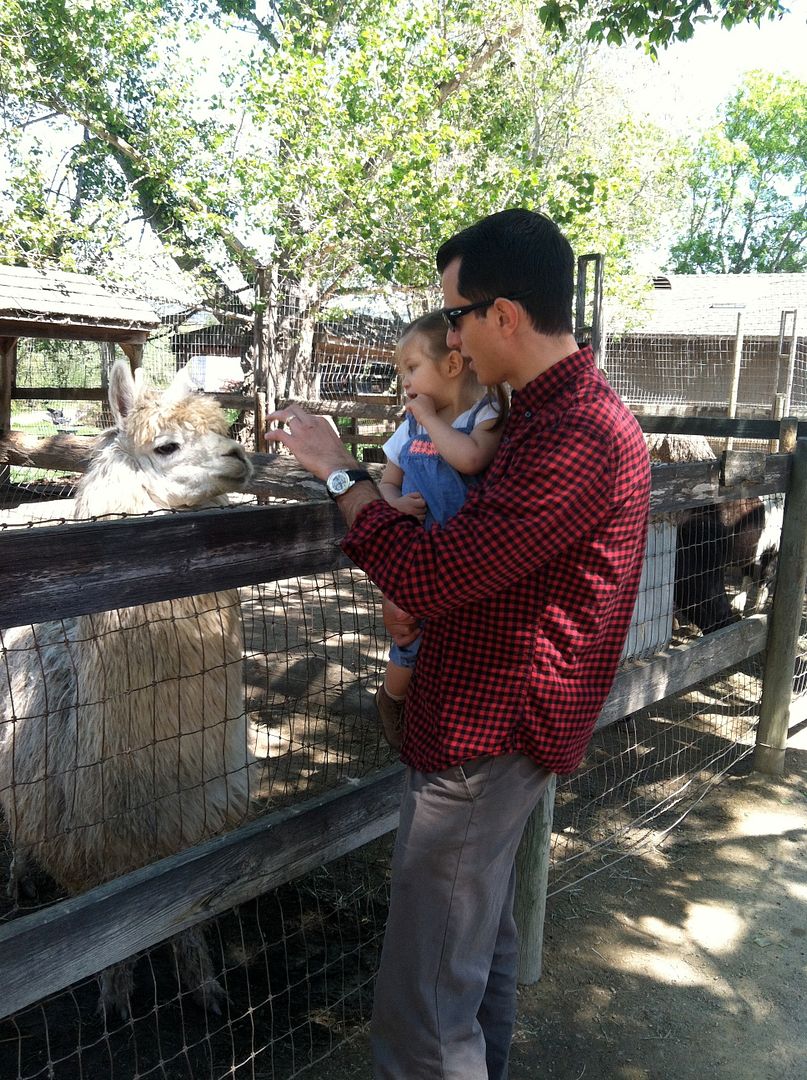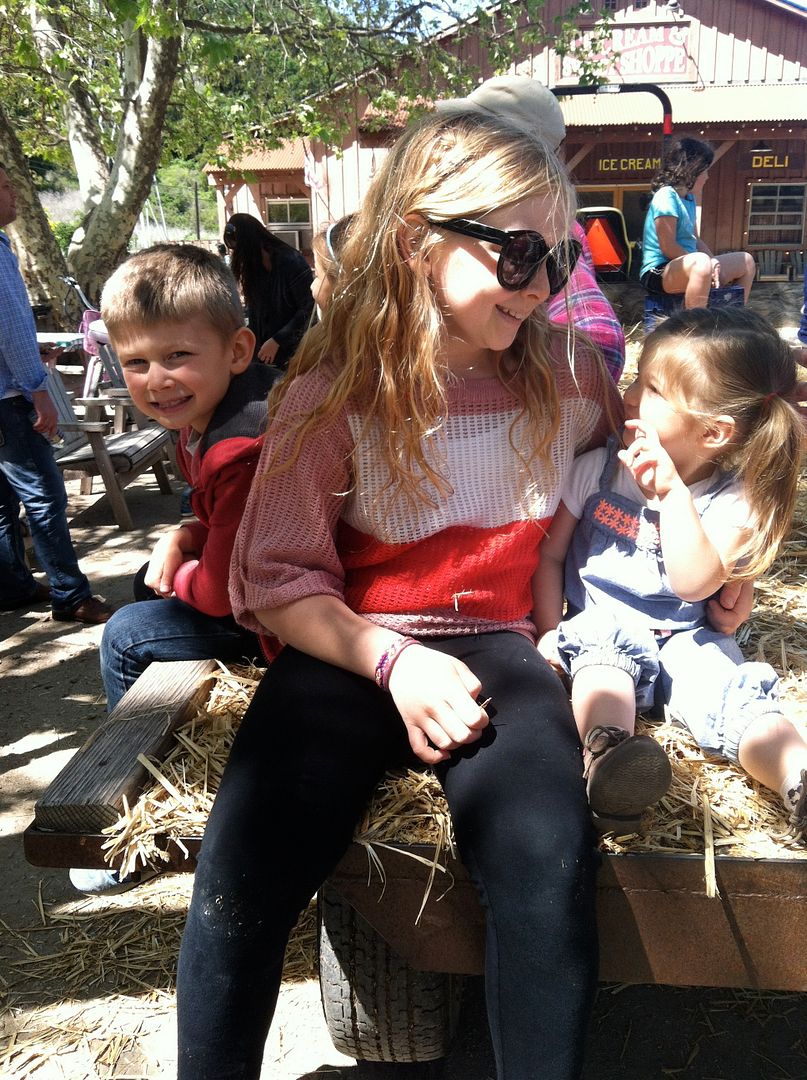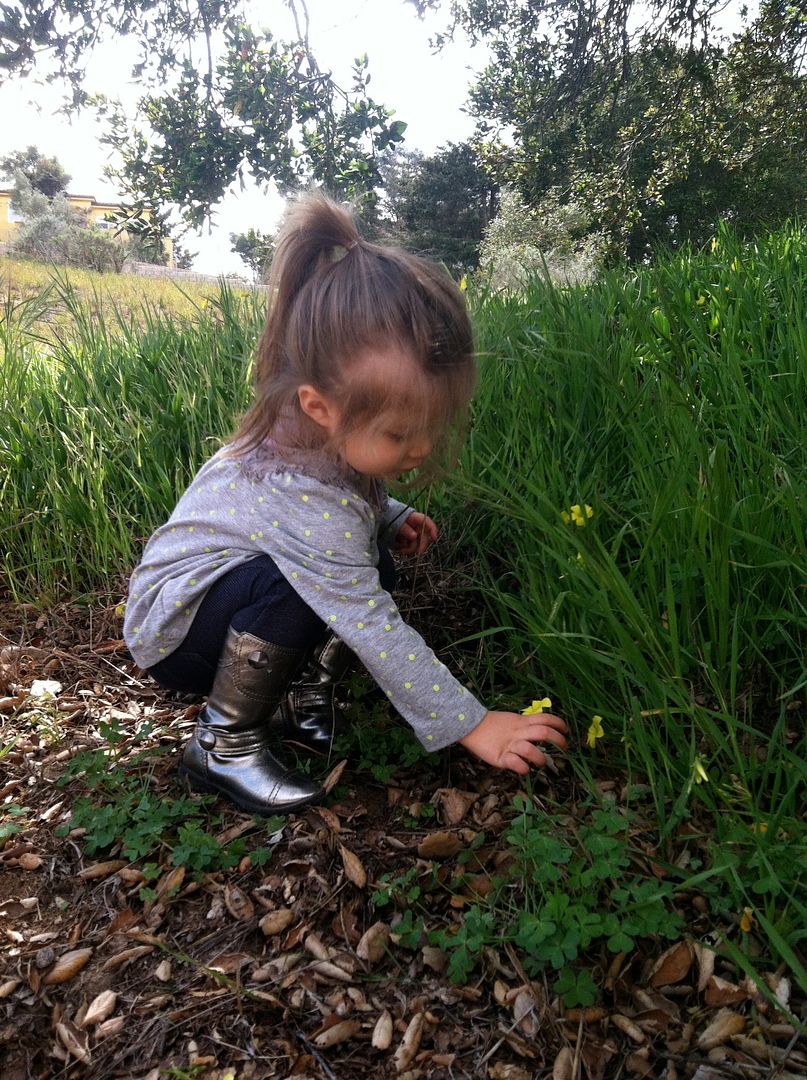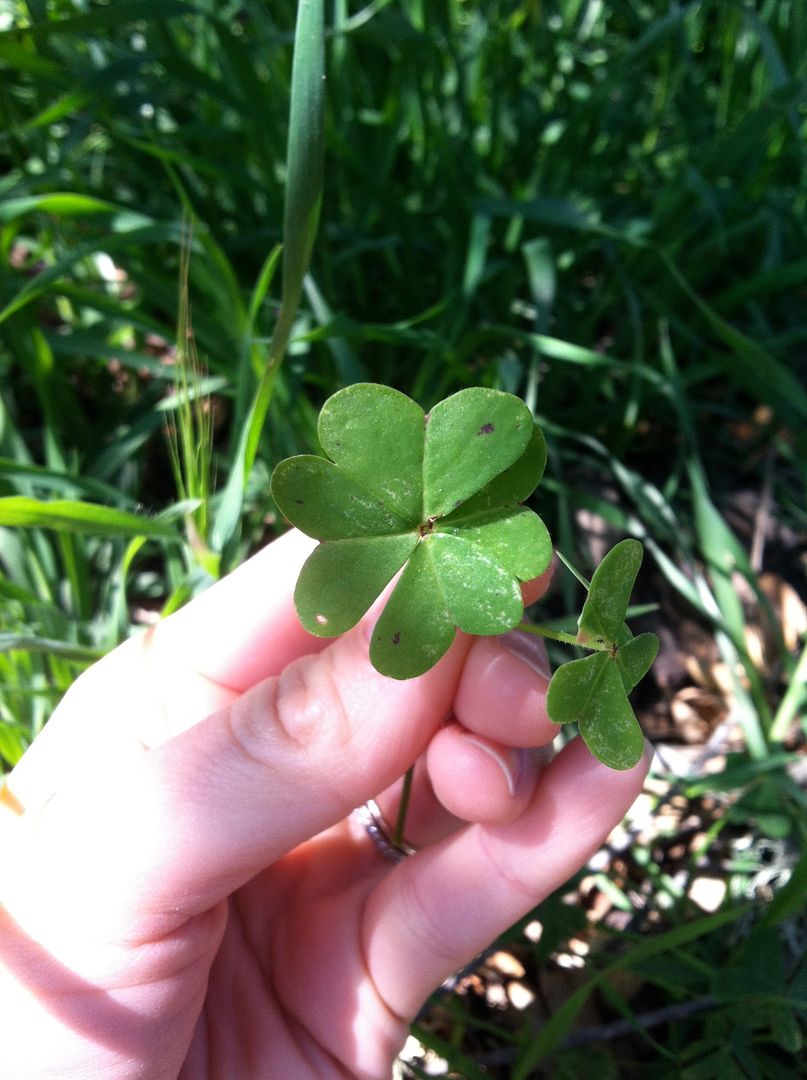 While Olive napped, Erik and I played Monopoly with the Kaiser kiddos.  We had heard Jasper was a fierce competitor (and he was!), but Erik took no prisoners and destroyed us all (typical).  Around sunset, we headed to one of my favorite local parks (overlooking the vast Pacific) to run off some energy and explore the shores as the tide came in.  Then we picked up some delicious local pizza and ate it on a blanket spread out in the living room, picnic-style, while watching Frozen.  It was such a sweet and simple day.  The kids got along SO well.  I think I pinched Erik a few times throughout the day and whispered how much I'd love to have three kids one day.  😉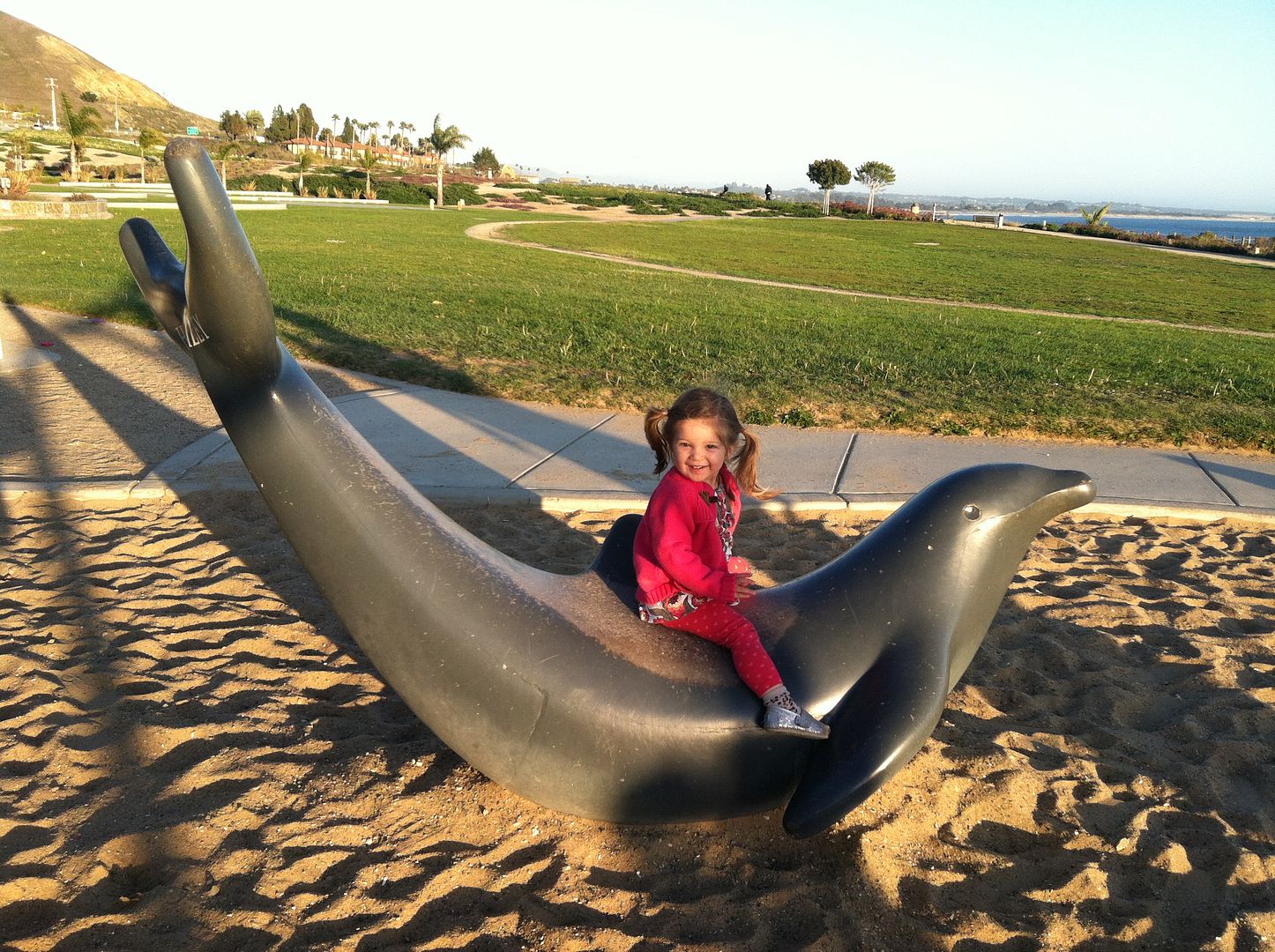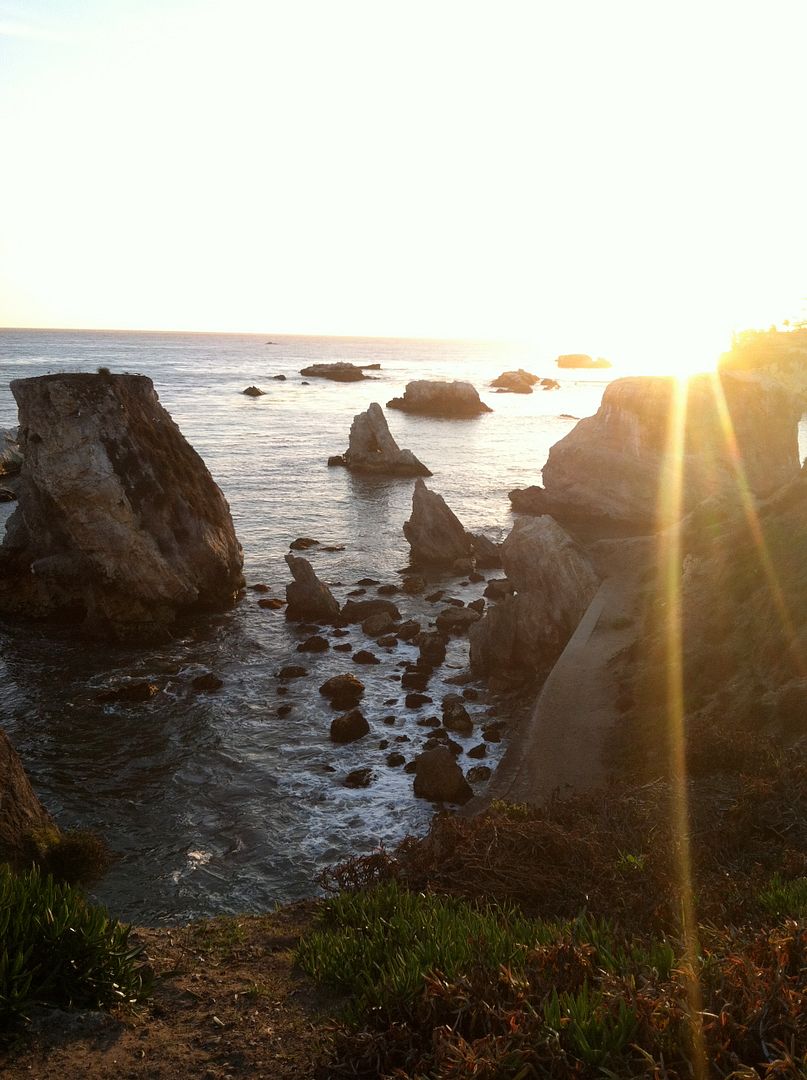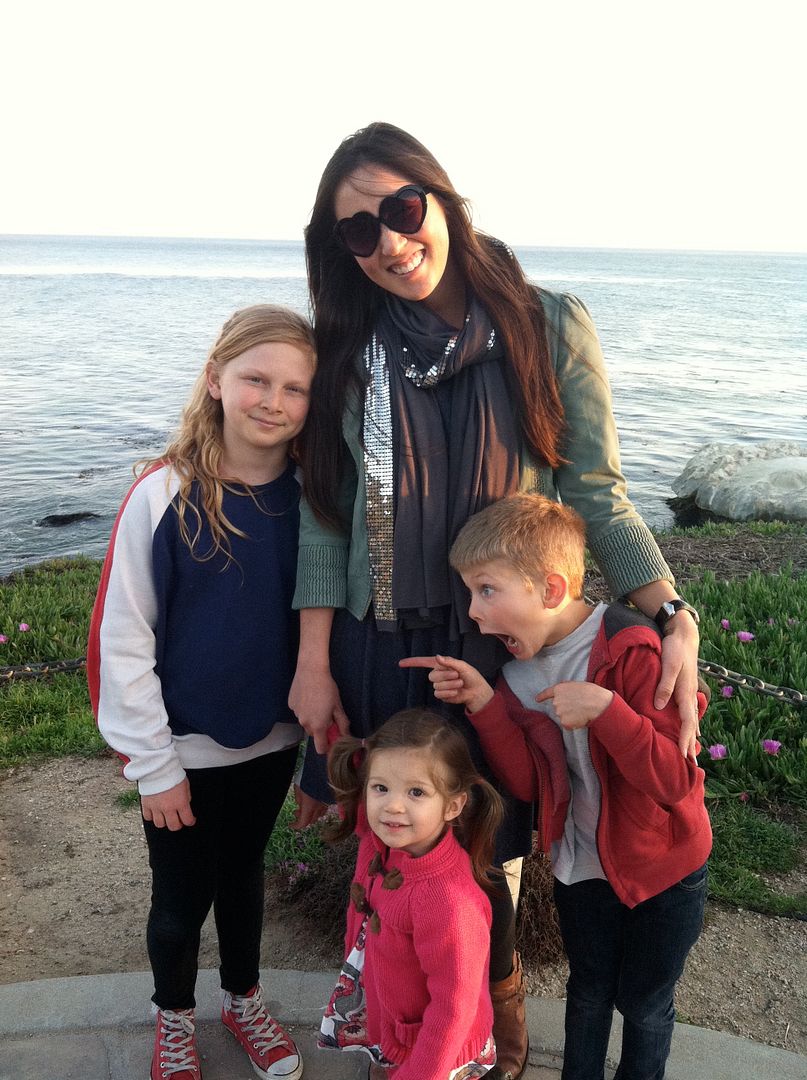 Nate and Jac got home after the kids were tucked in, and we sat up late (again), devouring caramel ice cream and cracking up over hilarious stories about our awkward teen years.  Oh geez!
They set off for Solvang on Sunday so I had Grace snap this quick photo on our steps before church.  I love hosting guests in our home but even more than that, I love nourishing enduring relationships with wonderful friends.  Thank you, Kaisers, for such a wonderful time!  We love you and can't wait to come see you in the mountains!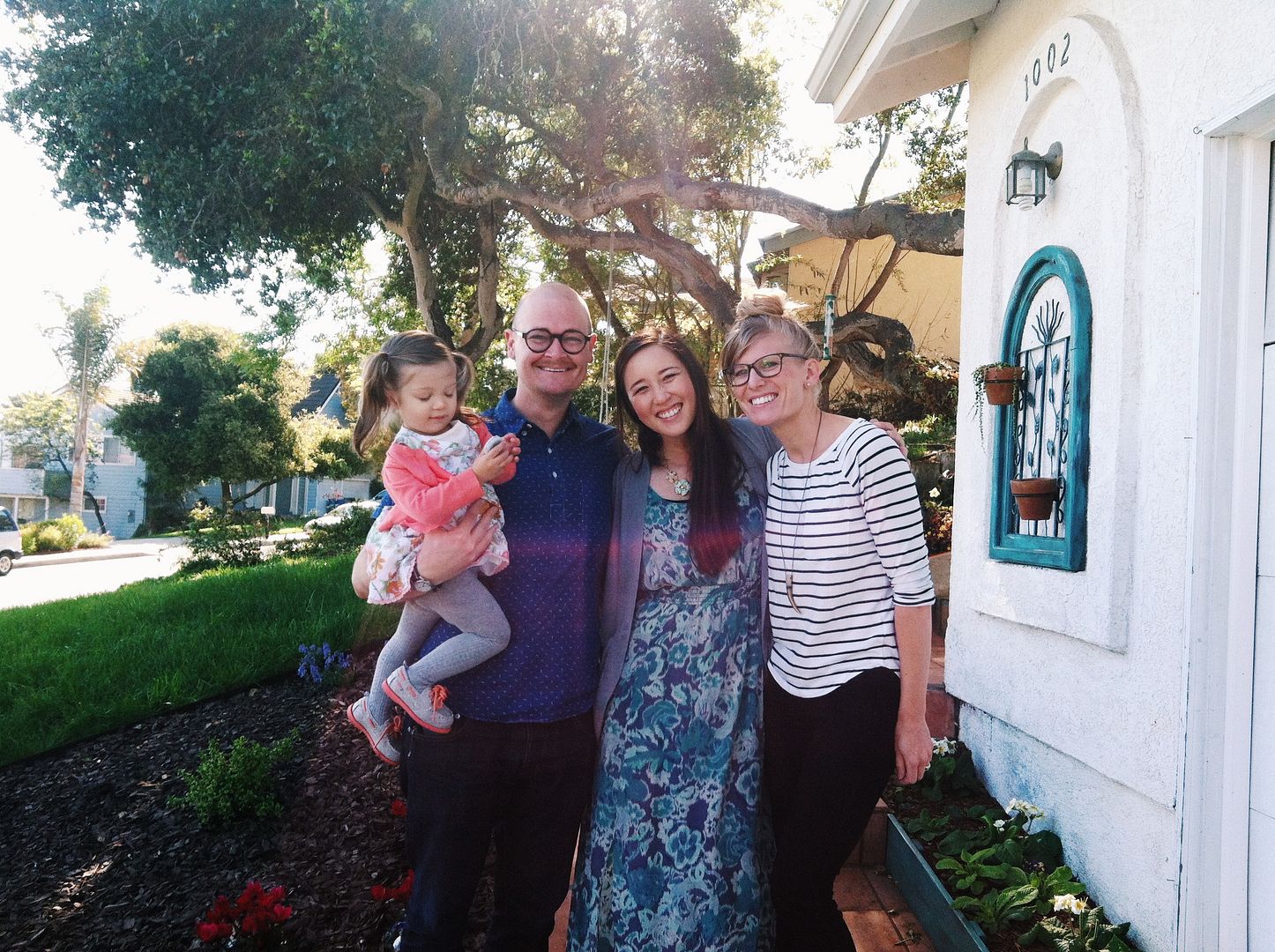 I hope you all have a great weekend!  I'm speaking at the sold-out Enjoy Events Co. workshop on Sunday and will be up tonight putting the final touches on my presentation.  Yay!  If you haven't entered our blog/site launch giveaway, make sure to do so before Sunday night!  Thanks for stopping by — see you again soon.  🙂