Today is an exciting day for our family, as Erik's older sister is getting married!  We are so thrilled for her and her fiancé, whom we've known and loved for years now.  They will exchange vows after dark, in a super romantic rooftop ceremony in downtown Los Angeles.  As a fun bonus, Erik, Olive and I are all in the wedding!  I'm a bridesmaid, Erik is a groomsman, and Olive is one of two adorable flower girls.
One thing I am NOT, however, is the wedding planner.  😉  Although I assisted in pulling a few things together for Meg, I really wanted to enjoy the wedding day as a member of the bridal party and family.  I am grateful for some sweet friends who will be managing the set-up and day-of details so we can all relax today.
The wedding has an underlying Art Deco and Gatsby-inspired theme, since her venue is a historical building with period architecture and furnishings.  This made it a ton of fun picking our my bridesmaid dress (we all go to pick our own!) and accessories.  My lovely friend Heather from Twig and Twine did the dark and moody florals — I can't wait to see everything come together!  Feel free to check my Instagram today where I'm sure I'll post a few sneak peeks of the big day, too!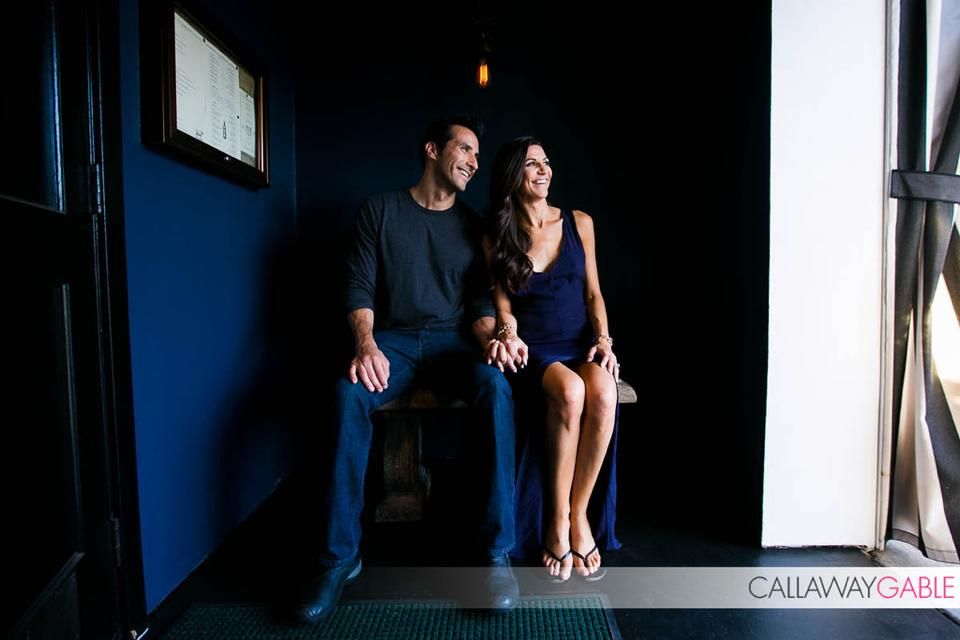 photo by Callaway Gable
Congratulations, Megan and Anthony!!  We love you so much and are truly delighted to see you join together in marriage.  Let's celebrate!
Everyone else — enjoy the weekend and see you soon!