It was such a joy to host our first Thanksgiving this year; in a lot of ways it felt like a rite of passage.  Once you're hosting holidays, I think you're a bonafide adult.  😉  We have been traveling so much this year that we felt like we just needed to slow down a bit this season.  After some discussion, we decided to stay here for Thanksgiving and simply invite our families to join if they were willing.  With my sister out of state, and one of Erik's sisters out of the country (on her honeymoon!), we knew the family would be a bit spread out.  In the end, we hosted just a handful of relatives: my parents and Erik's eldest sister and her family.  Our table of 9 felt perfectly intimate and cozy and we were able to enjoy a wonderful meal along with meaningful company.  I especially enjoyed watching Olive playing with her two cousins!  She doesn't get to see them very often so it is a shriek-fest of joy when she is with them.  What a blessing!
I had my sweet mama here to serve as the ultimate sous chef.  She helped me wash, peel and chop vegetables all morning while I tended to each dish.  She also washed dishes and countertops, packed up leftovers and helped me make a lovely turkey broth.  We shared a lot of great conversation in the kitchen and agreed we ought to do more cooking together.  It is such a timeless way to connect parent and child, mother and daughter.  Working alongside one another, we laughed and reminisced and taste-tested.  I can't tell you how grateful I am for her beautiful heart of sacrificial service.  There is no doubt about it — my mom is the most servant-hearted person I know.  The way she works so hard (to this day) to bless me, my sister, and our husbands (and Olive, of course!) convicts me of my own need to serve more.  How's that for gratitude on Thanksgiving??
I loved being the hostess this year; every part of the process delights me.  From planning the menu, to shopping for ingredients, to setting the table, I take such pleasure in creating a special experience for my loved ones.  You know how they say the cobbler's children have no shoes?  It's true in the event world, too: we spend so much time planning personalized celebrations for others (whom I love!) that we often skip the effort for our own families.  While I know that a get-together (especially Thanksgiving!) does not find its value in perfectly placed flatware and manicured tabletops, I still think there is worth in thoughtful details that make a guest feel special.  I tea-stained cheesecloths for a simple runner (under $5), gathered Trader Joe's tulips + spider mums in some vintage brass and Delftware vases from my own collection, and used my own china, flatware, napkins and amber glassware to set the table.  The pumpkins are part of our home's fall décor — I just moved them from the living room to the dining table.  Candles always elevate the formality of a tabletop so I just placed votives into extra amber goblets I had!  To top everything off, I foraged some fallen leaves from the neighborhood.  And by "foraged," I mean I pulled over on the side of a road and picked pretty leaves off of someone's yard while their dog barked menacingly at me.  It was hilarious and worth it!
My favorite part of our Thanksgiving table (other than the people around it) was the table itself.  My amazing husband built the table the week before the gathering, using reclaimed wood and US-made steel hairpin legs.  He even made a matching bench for one side!  We look forward to hunting for just the right vintage chairs to complete the set; on Thanksgiving we just used old dining room chairs we had.  Being the sap that I am, I felt there was a unique symbolism in gathering around a table that was built by my husband, hosting our very first family holiday.  I can't wait to make many more memories around that perfectly imperfect table.
Here's a glimpse of our gathering…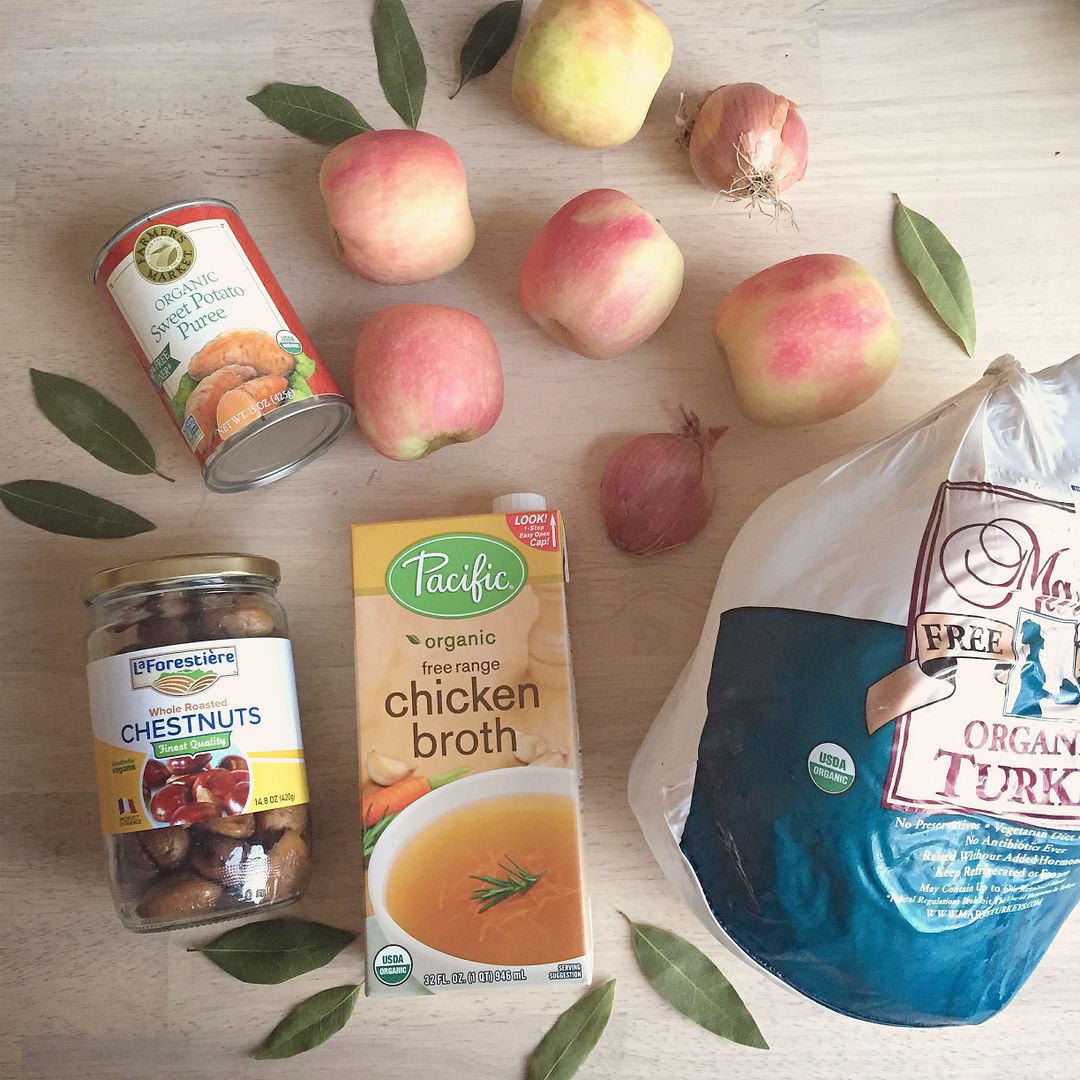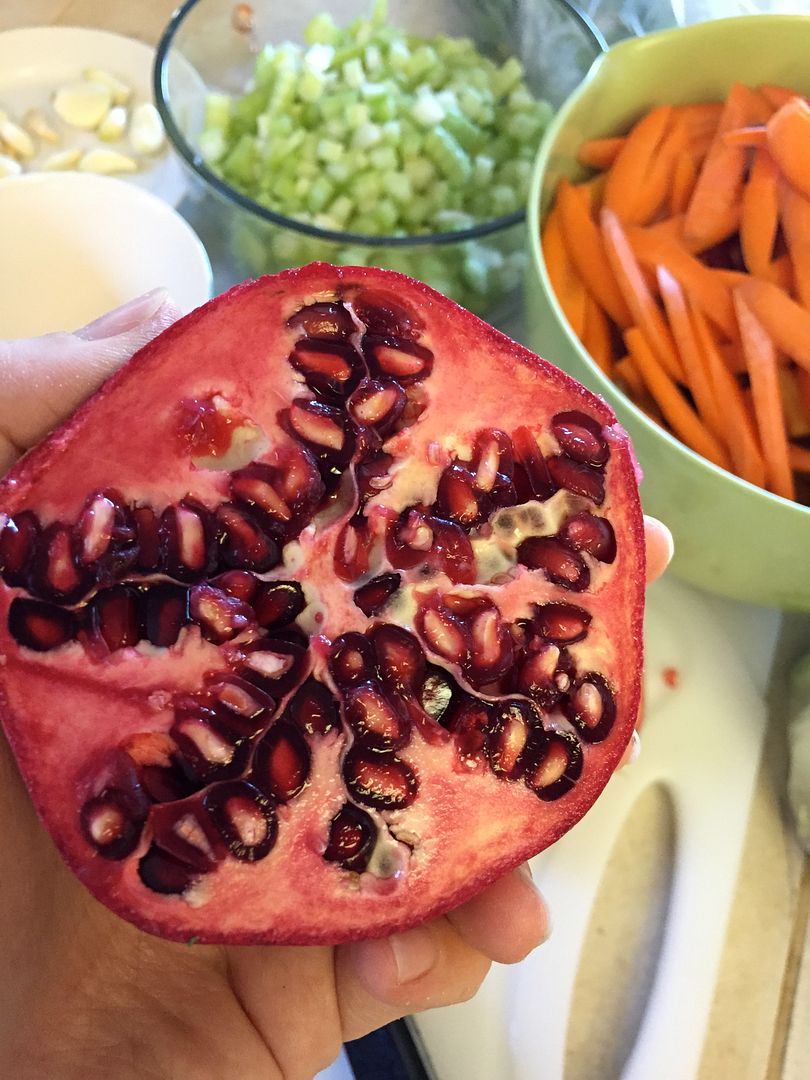 prep in progress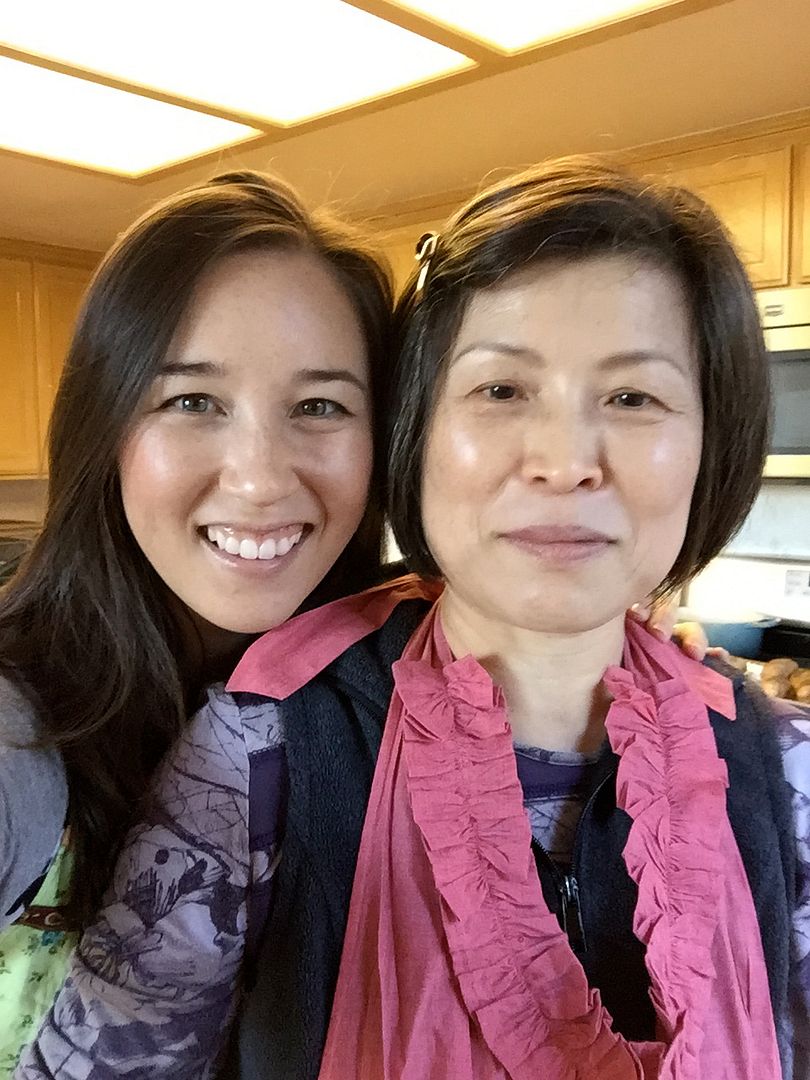 not the best pic of me and my mama but I'll take it!  😉  Next year we'll take more pictures of people!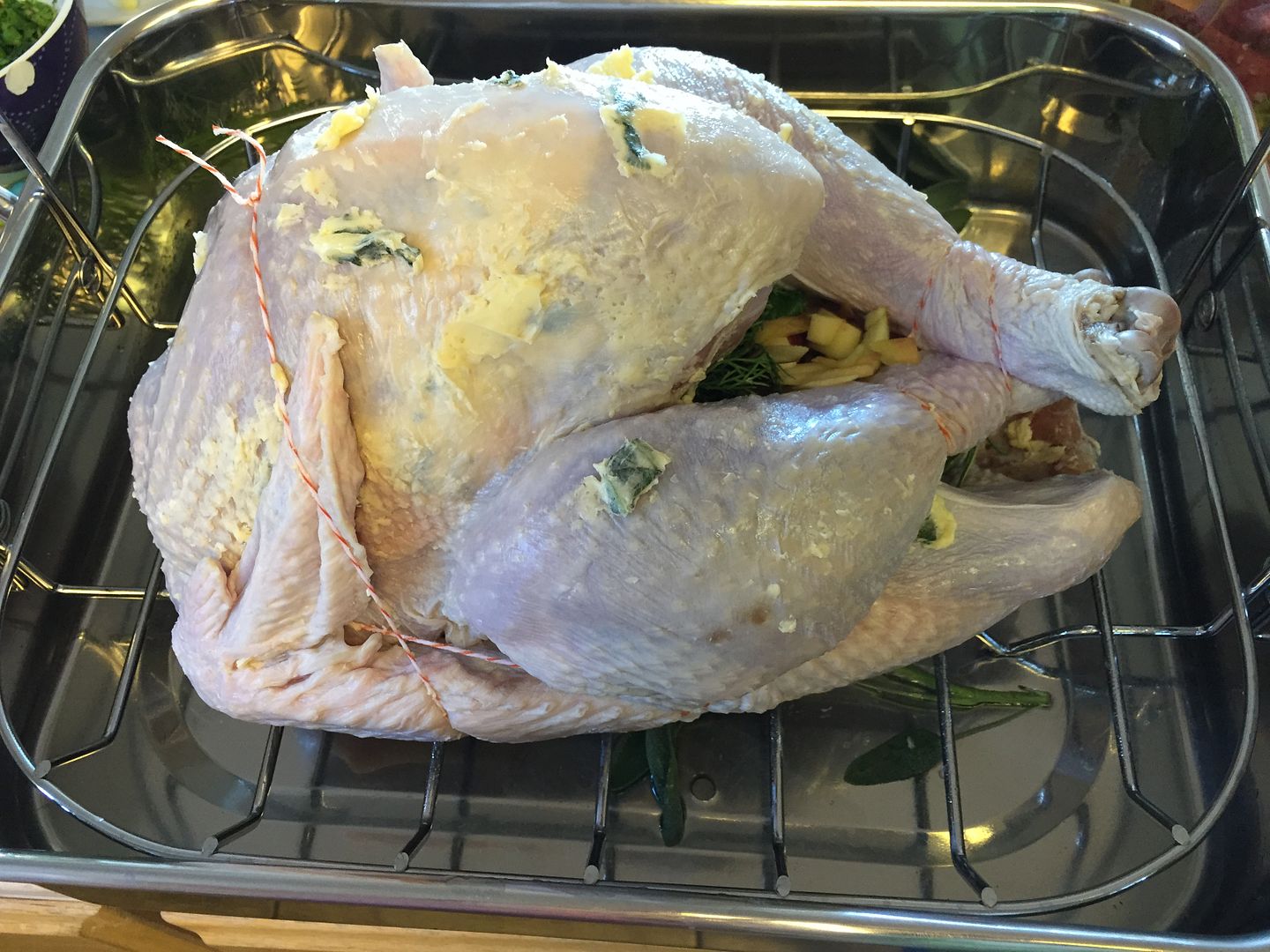 before: slathered with sage butter and stuffed with shallots, apples, lemons, celery and herbs.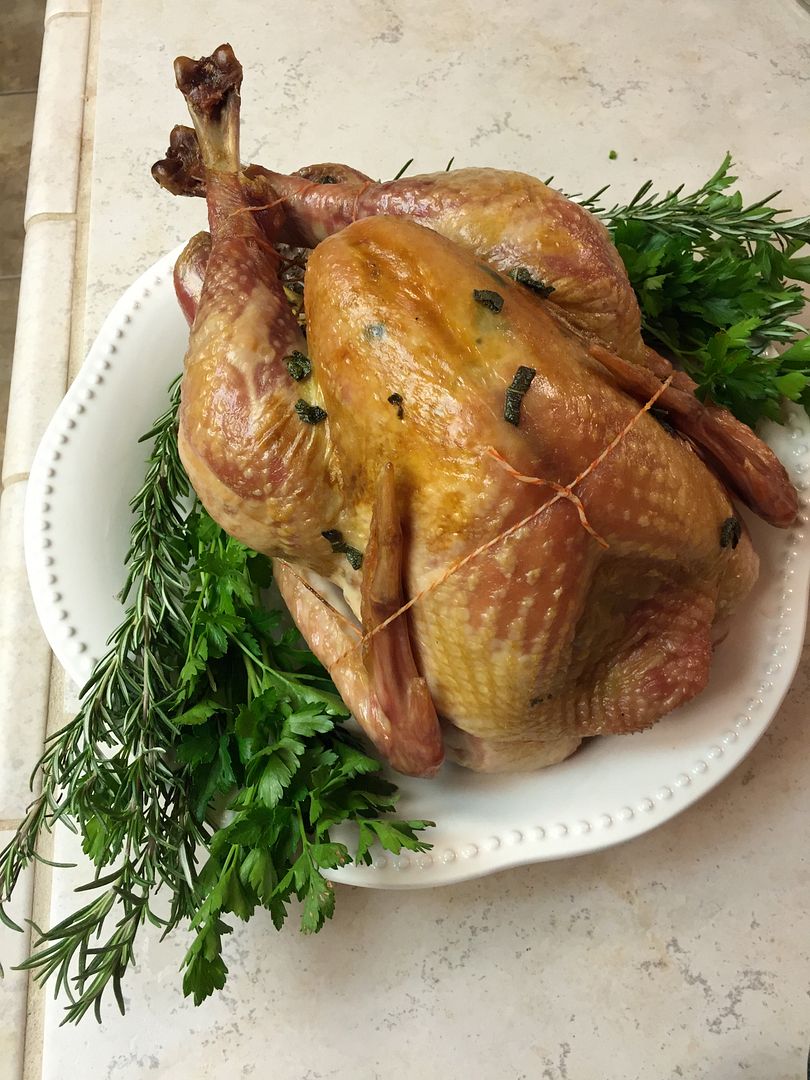 after!  Don't mind my amateur trussing job.  It was delicious!
the beautiful table + bench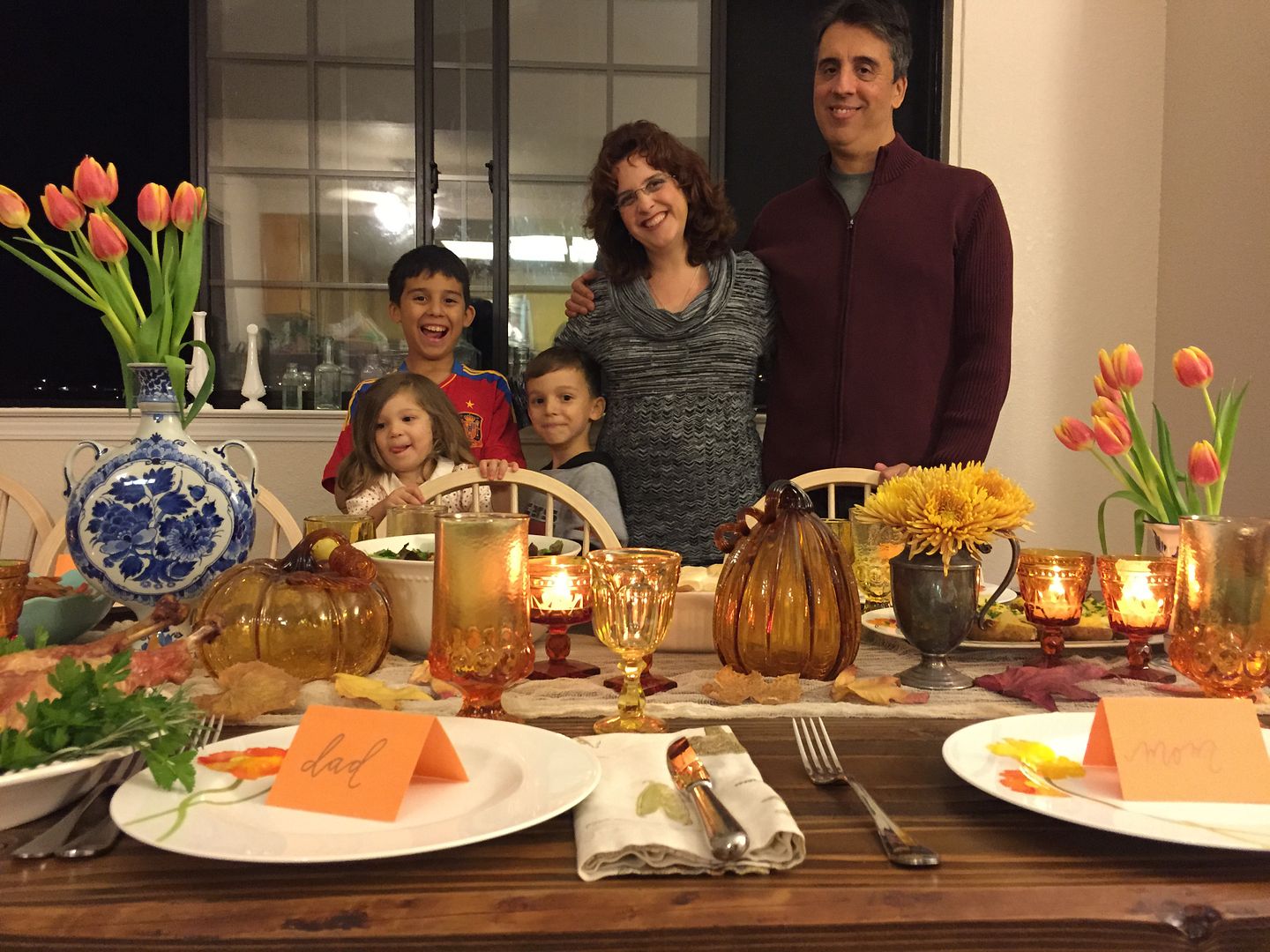 Erik's beautiful sister, her husband, and two sons (Olive's cousins) — check out Olive's awesome bedhead!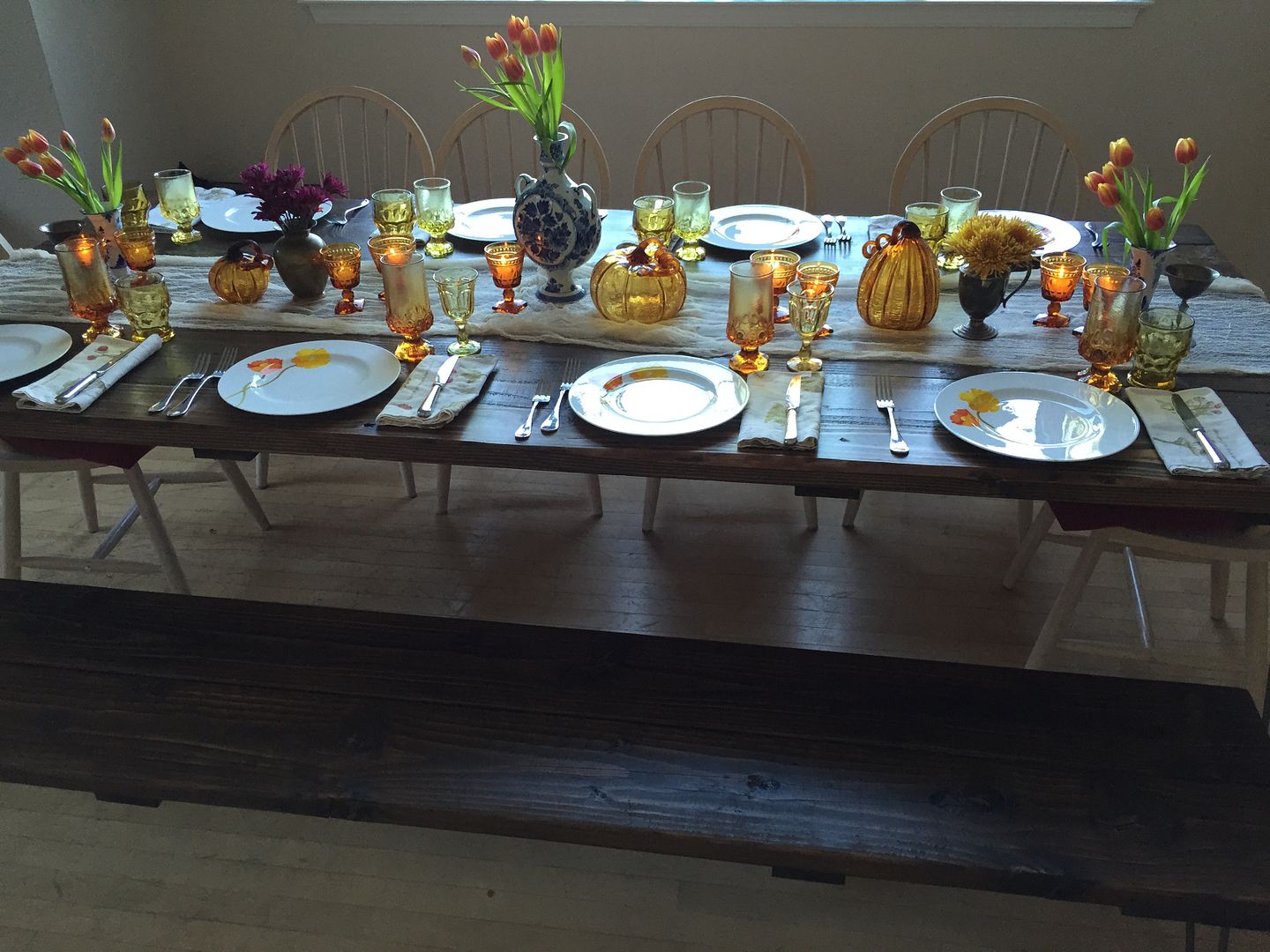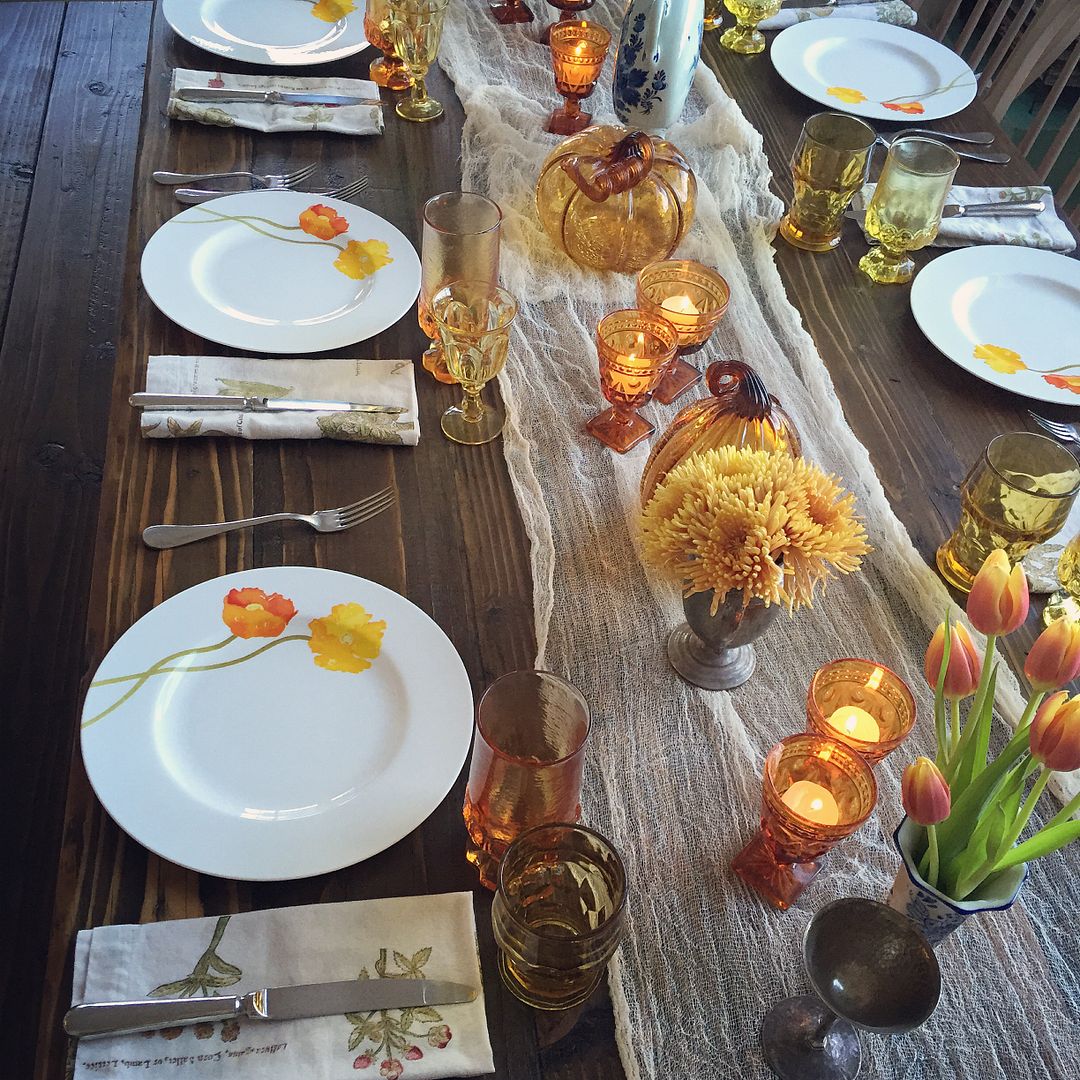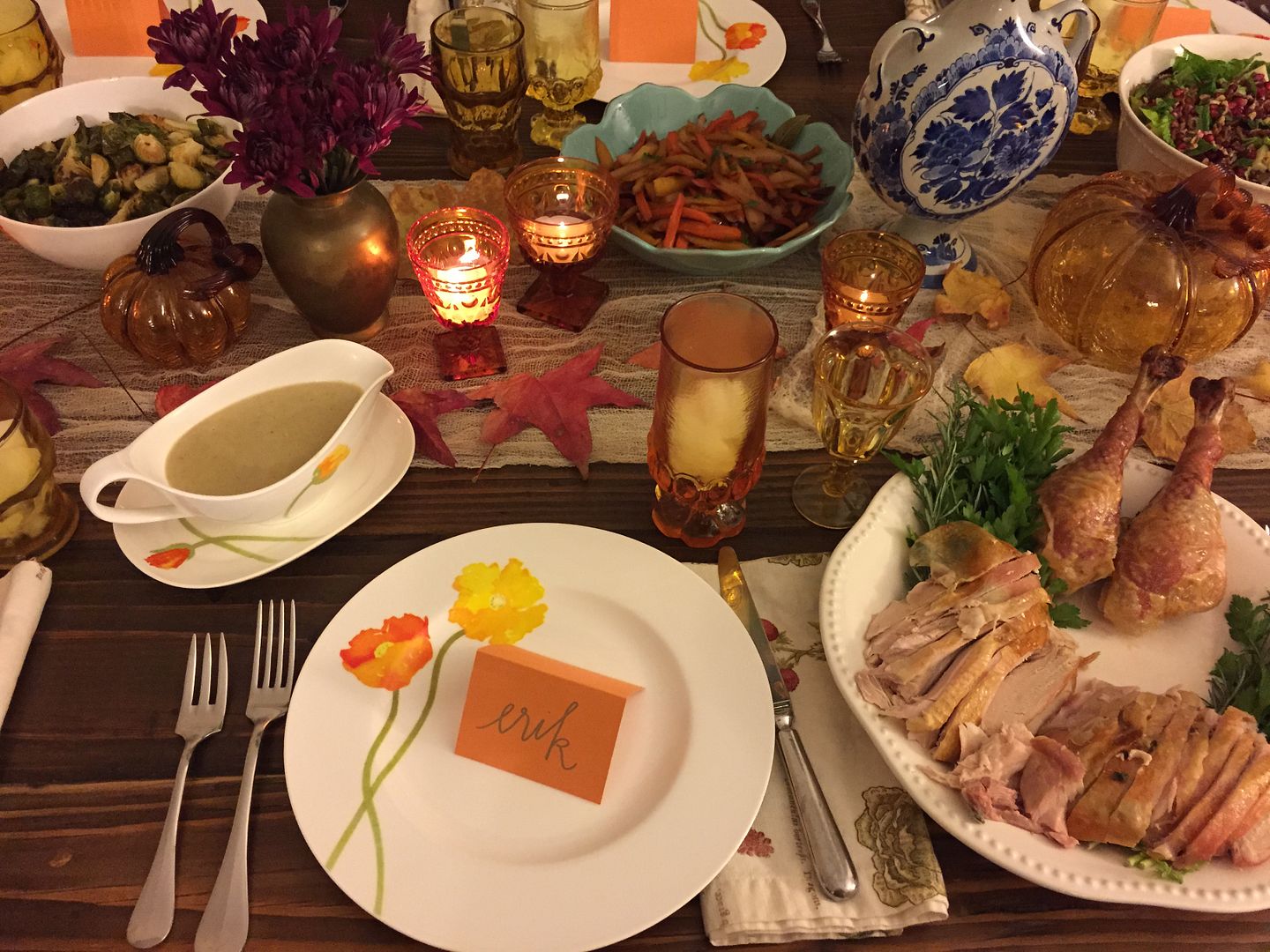 homemade vanilla bean ice cream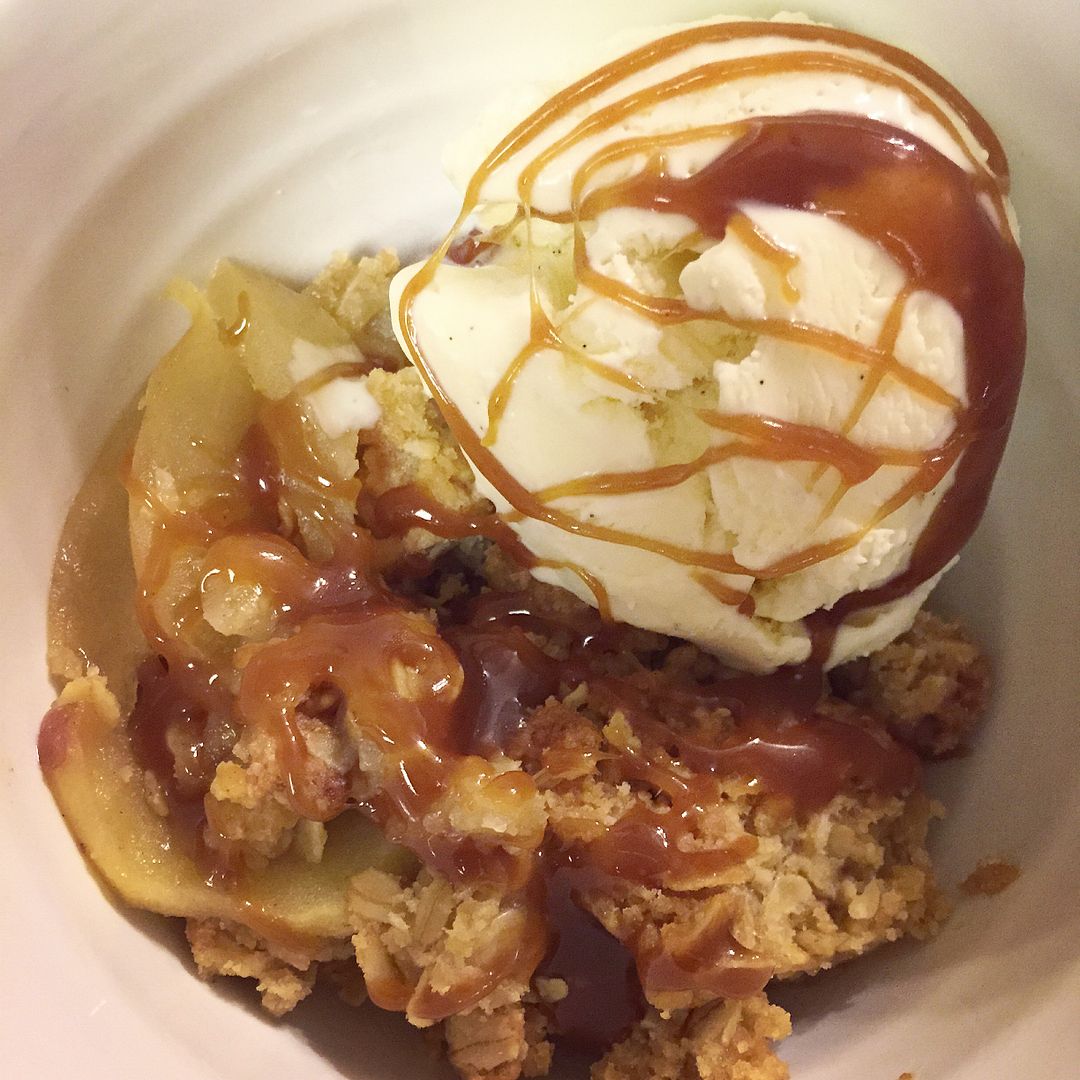 dessert: apple crumble à la mode with salted caramel sauce
I hope you all are having a great weekend!  We are doing lots of tidying/cleaning — I feel like I have the spring cleaning bug a few months early.  I'm taking advantage of the motivation and purging tons of stuff.  See you again next week!  🙂