Happy Friday!!  I am checking in with a quick update on my Christmas stockings knitting project!  I originally posted about my grand plans HERE and I'm happy to report that I finished stocking #1 (Erik's) on Thanksgiving Day.  I am really pleased with it, though it still needs blocking.  I think that will definitely help smooth out some of my inconsistencies and just give it a more finished look.  I hesitated on doing the striped lining in the cuff (no one will really see it except Erik!) but I am glad I did — it's the perfect special touch!  You can't see the lining in these pics, but I posted a silly vid on Instagram today if you want to check it out!
mantel in progress // the 'rejoice' banner is by joyful joyful
stocking in need of blocking 😉
I'm working away on stocking #2 (mine) and have a personal goal to finish it by next Friday.  That will give me two weeks to finish the third and final stocking for Olive.  I figure she'll be understanding if I don't finish in time.  😉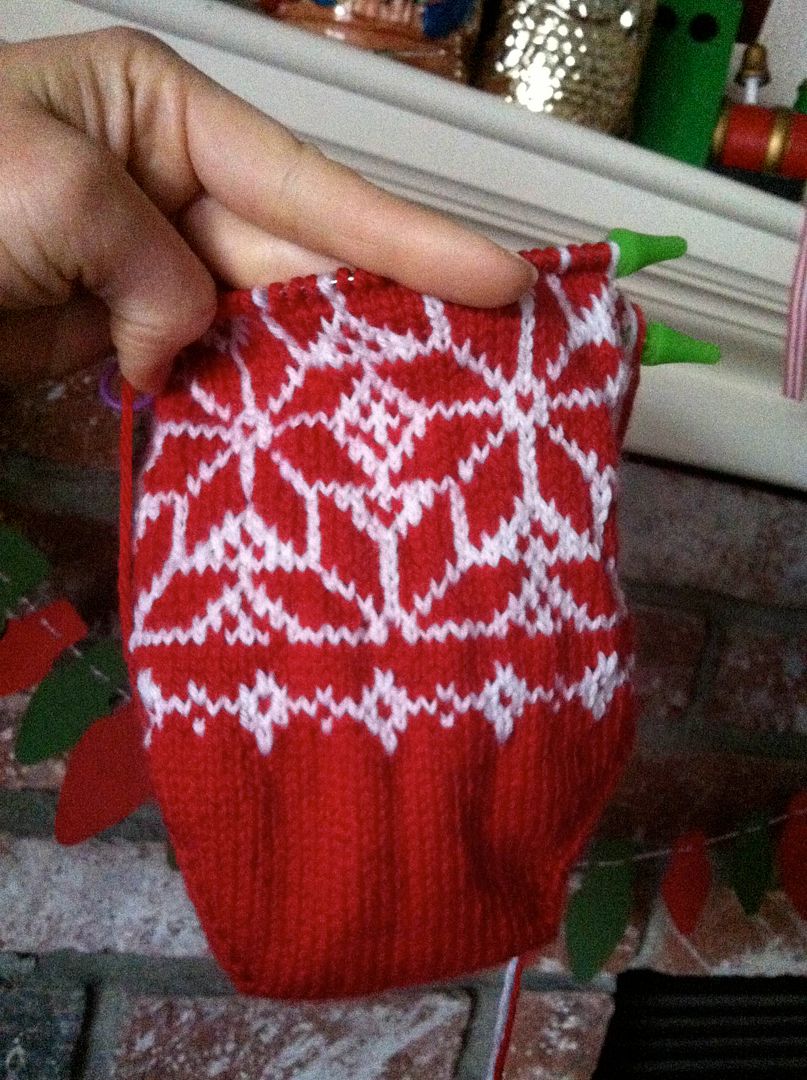 Are any of you working on last-minute Christmas projects, knitted or otherwise??
Hope you all have a lovely weekend!  We will be finishing up with our Christmas decorations around the house and decking out our beautiful 7+' tall noble fir tree.  It smells incredible and Olive is already enamored with our un-adorned "Kissmas Tee!"  I can't wait to see Olive's eyes light up when she sees it in all its splendor!