Happy Friday, everyone!  I'm dropping in with a quick post about my latest knitting project: Christmas stockings for my little family of three!  I knew that I wanted to knit heirloom-quality stockings for us this year, but I wish I had jumped on it a lot sooner.  I started working on Erik's stocking first, casting on in late October.  Of course I had an ambitious schedule planned, hoping to finish each stocking in a record 2 weeks time.  Well, four weeks later I am still working on Erik's stocking.  :-/  I simply haven't had the time to sit and knit; I've let weeks go by where I have barely touched the project!
my first sock // LOVE the turkish cast-on and the toe-up construction so far!
Tonight I had some renewed motivation and I am intent on finishing this trio of stockings before Christmas.  If you see me between now and then, feel free to nudge me and ask about how they're going!  I am going to try to finish Erik's before Thanksgiving.  If I just had a couple days to knit, I know I could finish them rather quickly.  All my mama friends out there know that it's hard enough finding 15 spare minutes in the day and unfortunately, that translates to slow knitting progress.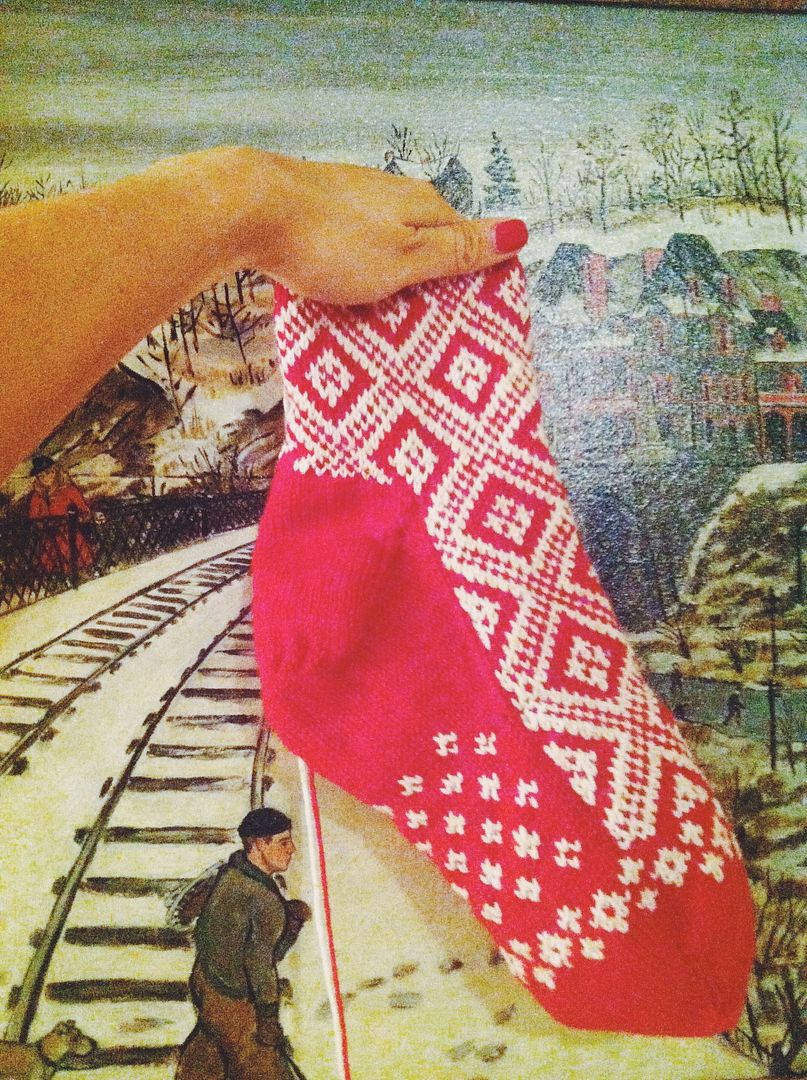 stocking status tonight: making my way up the leg!
I love this pattern already and can't wait to see how it looks when it's complete, hanging over our very own wood-burning fireplace.  😉
Pattern is HERE and my Ravelry project notes (very limited for now!) are HERE.
Have a marvelous weekend!!  I have some serious knitting on the agenda.