This weekend we had the joy of returning to our home away from home (Saddlerock Ranch) for another lovely wedding at the intimate hilltop site known as Chateau Le Dome.  This wedding was particularly special for us because the groom is the brother of our darling Michelle!  We were honored to be a part of this special day for our extended Love & Splendor family.  😉
Since Michelle had bridesmaid duties, this was a two-woman job for me and my newest assistant, Kourtney (aka Koko!).  You will learn all about her very soon, but let me just say that after only two weddings together, I know she is the perfect fit for L&S.  <3  She and I had a blast getting things done together, and with some of our favorite vendors to boot!
Lots of love to Ian & Aaron from Red Shoe LA, Jaclyne from Heavenly Blooms, Justin & co. from Huntington Catering, Herman Au, Nathan from Lighten Up and the team at Vanilla Bake Shop for such a smooth and wonderful day!
Here's a peek at the day, hour-by-hour:
Koko & I met at Starbucks at 9a to get some fuel and prep for the day ahead.
another beautiful day at Saddlerock!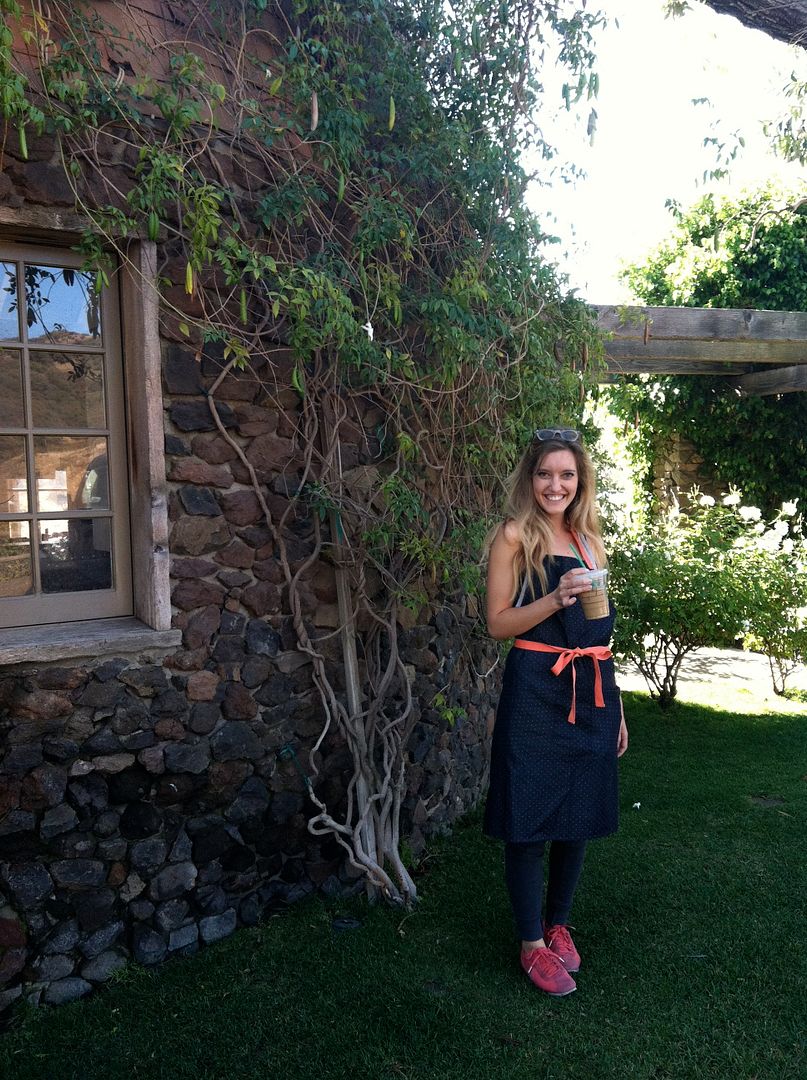 Koko in our team Hedley & Bennett apron + her too-cute pink Nikes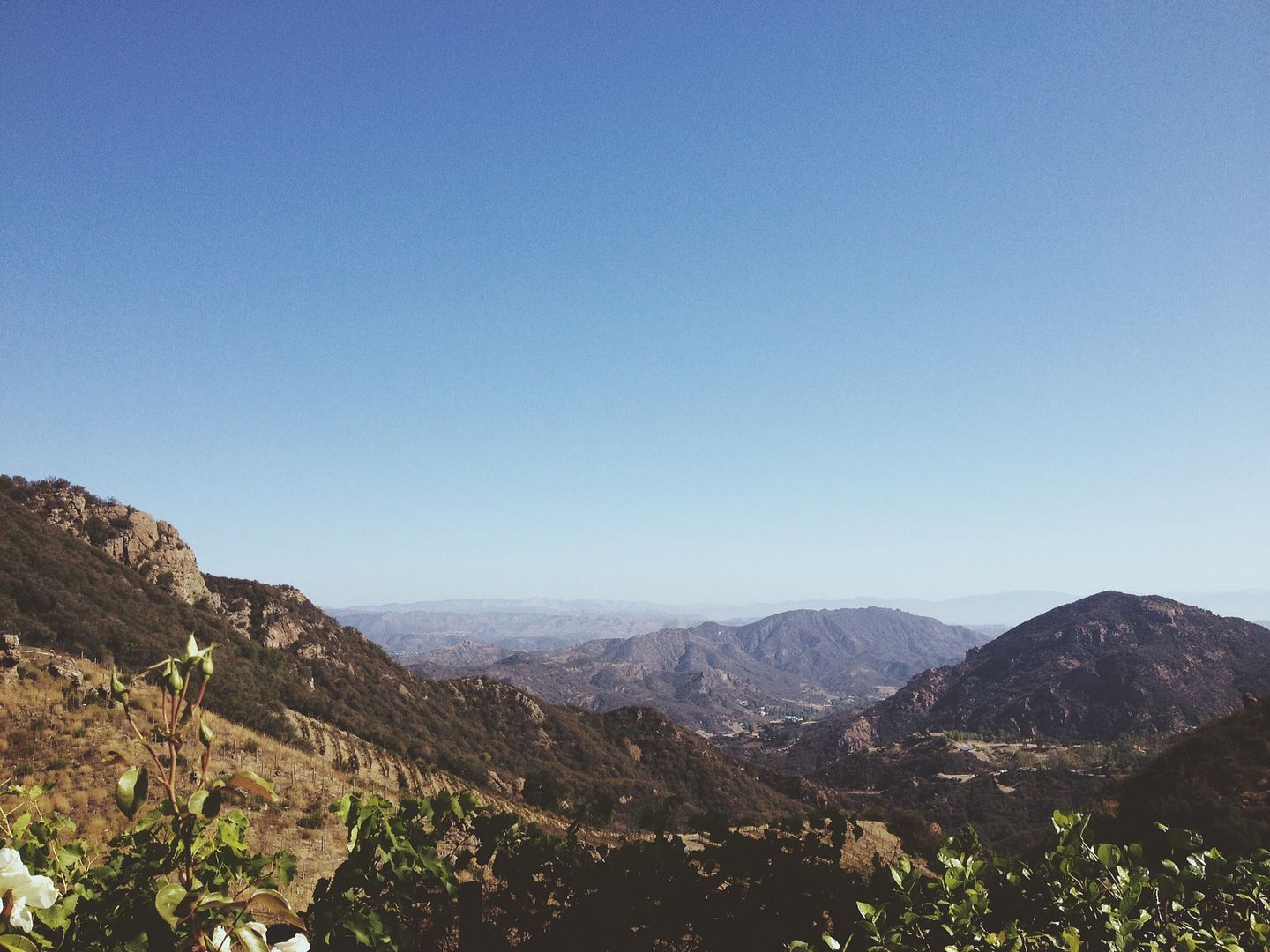 It was Koko's first time at Saddlerock so we started the morning off with a site tour.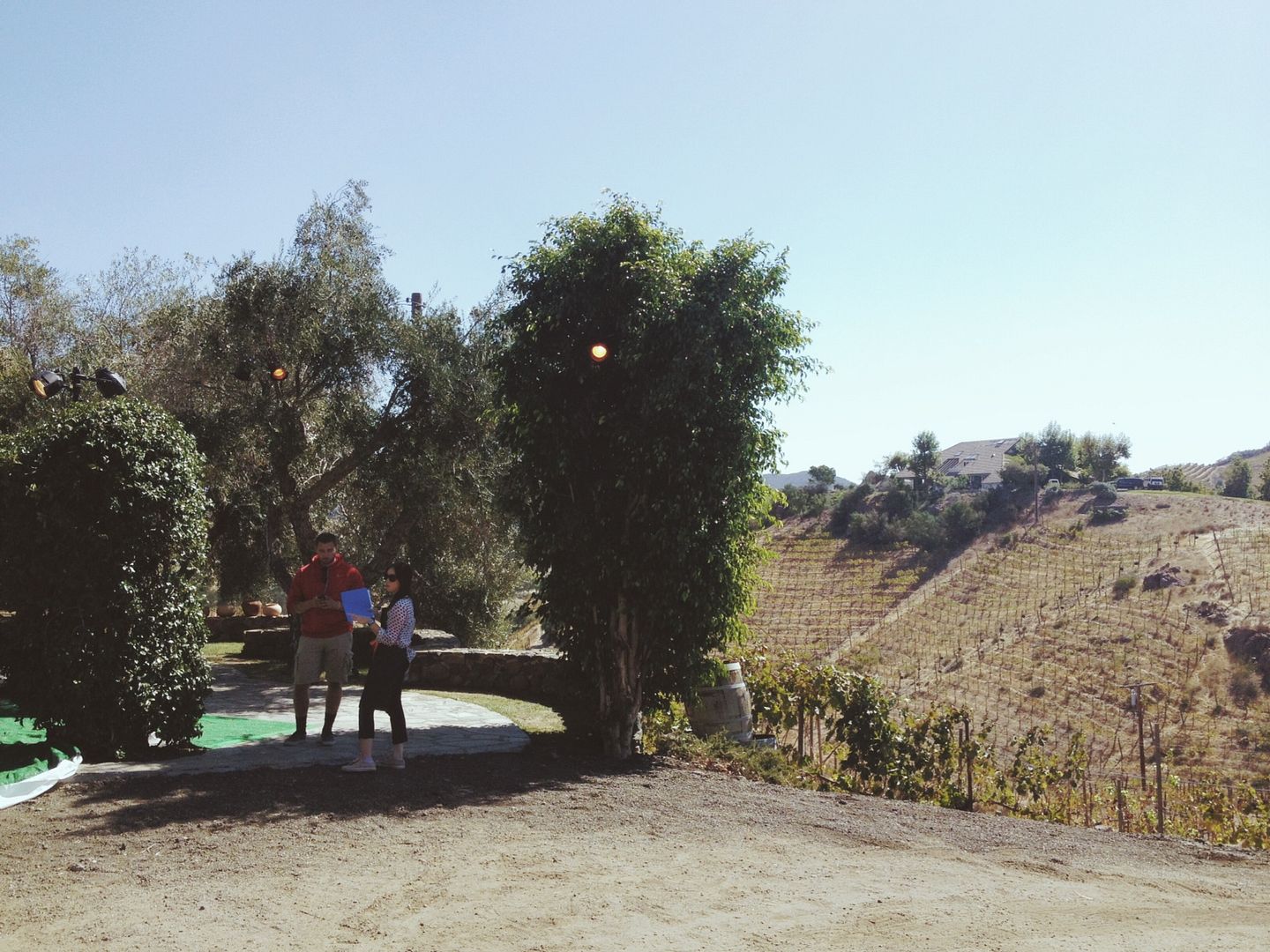 10:00a – Discussing the delivery schedule with security.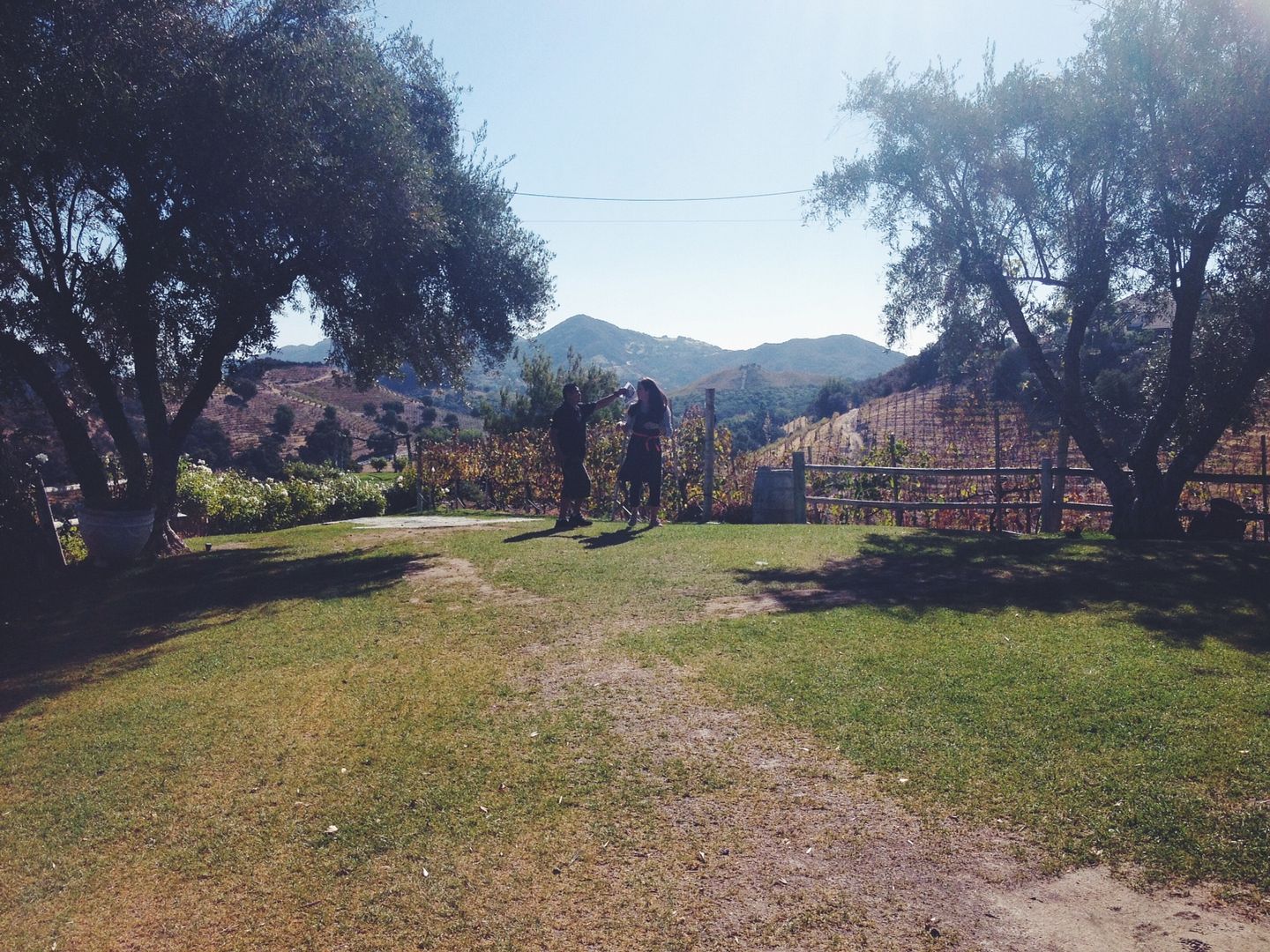 10:15a – Lighting review with Luis
10:30a – rentals loading in.  You can see some tables + turf off to the side, where they build out the kitchen.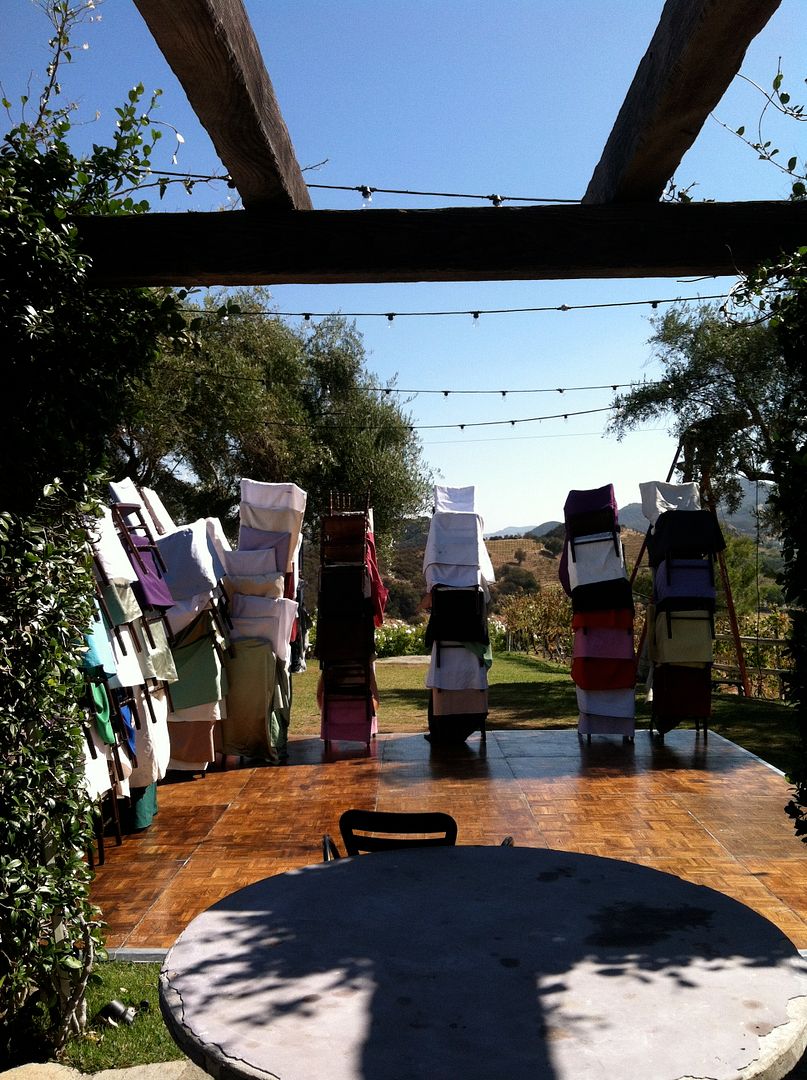 11:00a – dancefloor is in position and chiavari chairs are unloaded.  Koko was working on setting up the escort card display, and I was working on some signage.
12noon – lunch break @ Urbane Cafe.  This turkey + brie + cranberry sandwich was SO delish.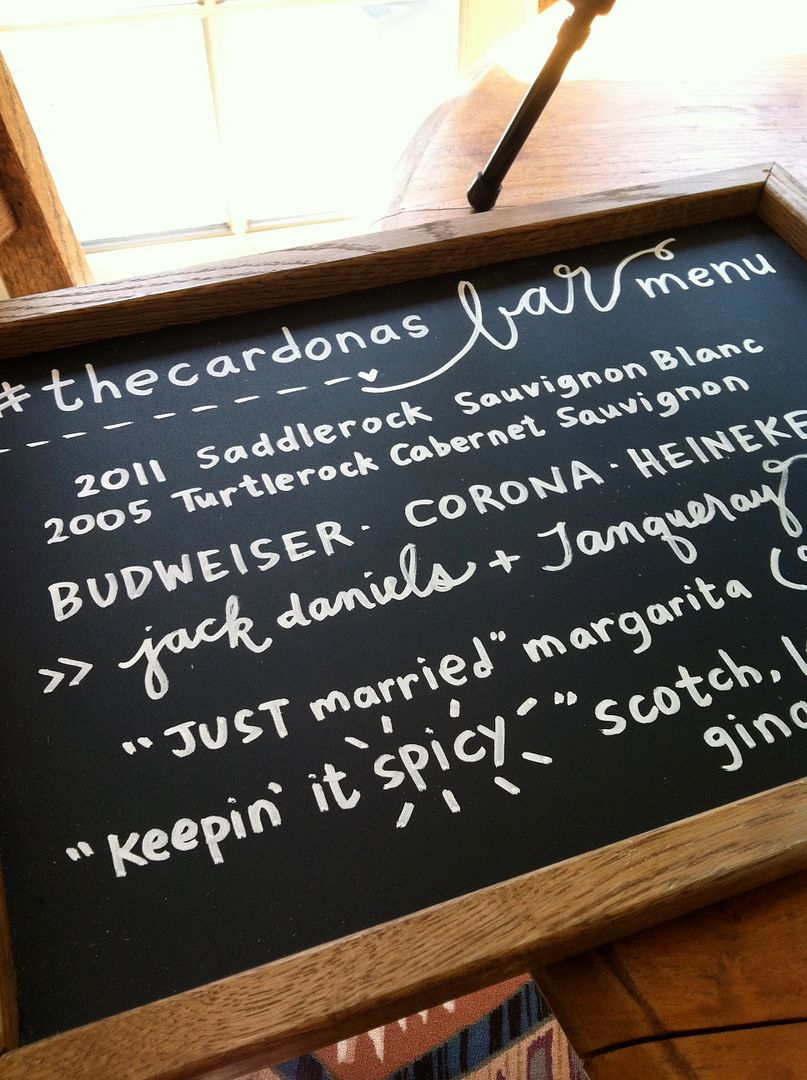 1:30p – I'm no calligrapher, but I have pretty neat handwriting.  As a result, I make lots of simple chalkboards for my clients!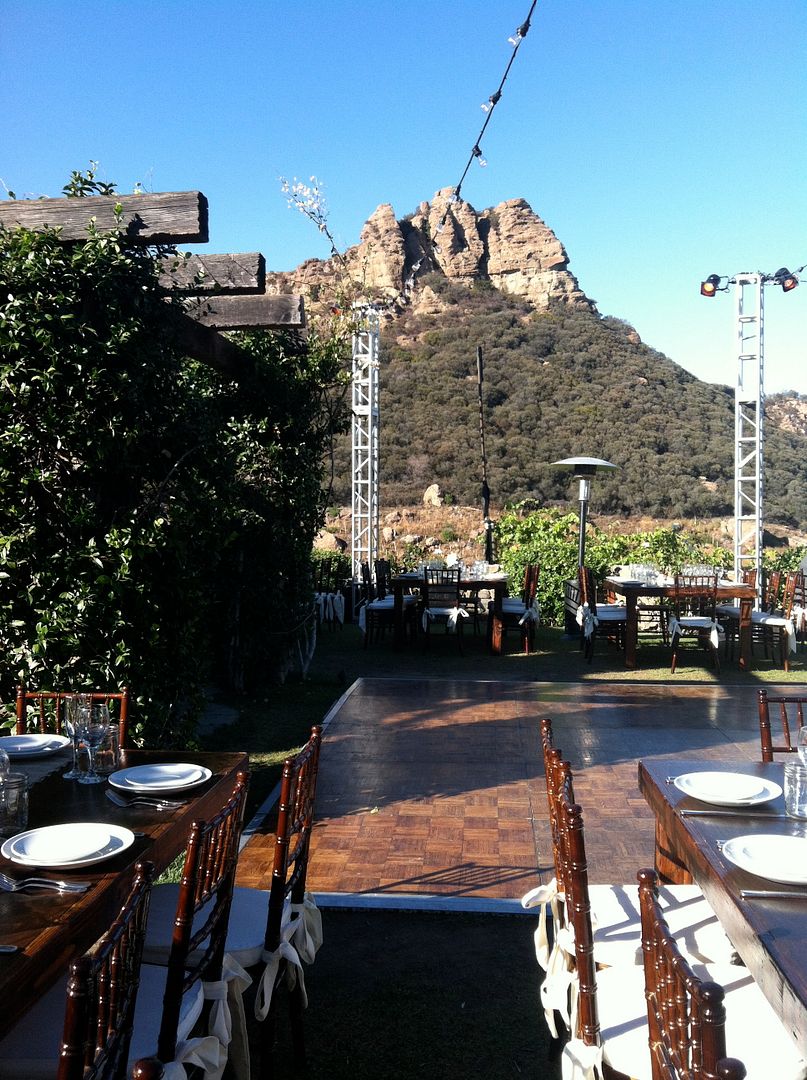 2:30p – the reception area is taking shape.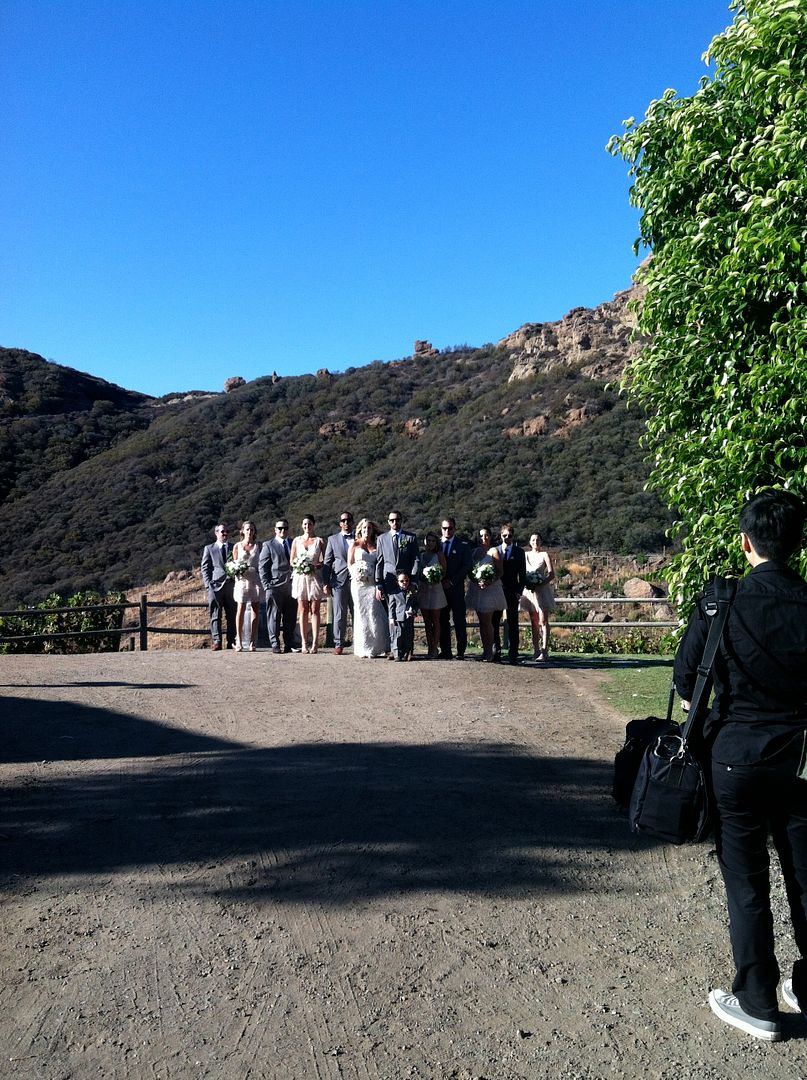 3:00p – caught a sneaky pic of the bridal party taking photos on-site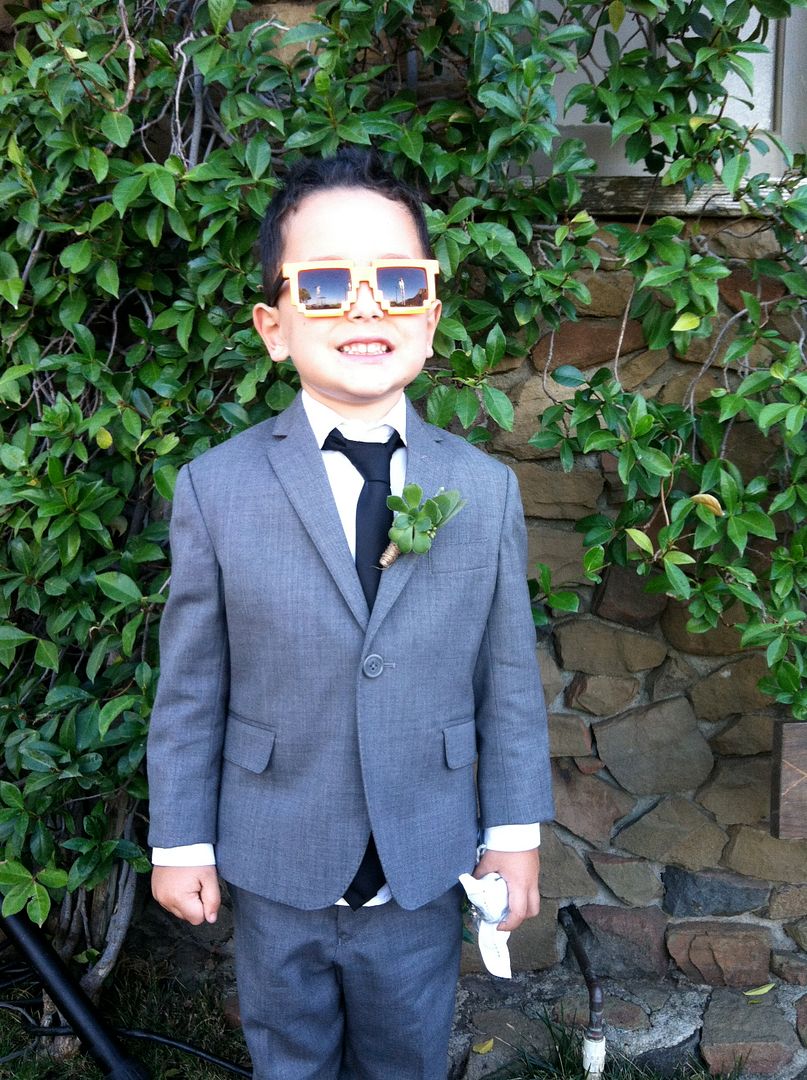 3:45p – the adorable ringbearer posed for me!
4:50p – ceremony underway!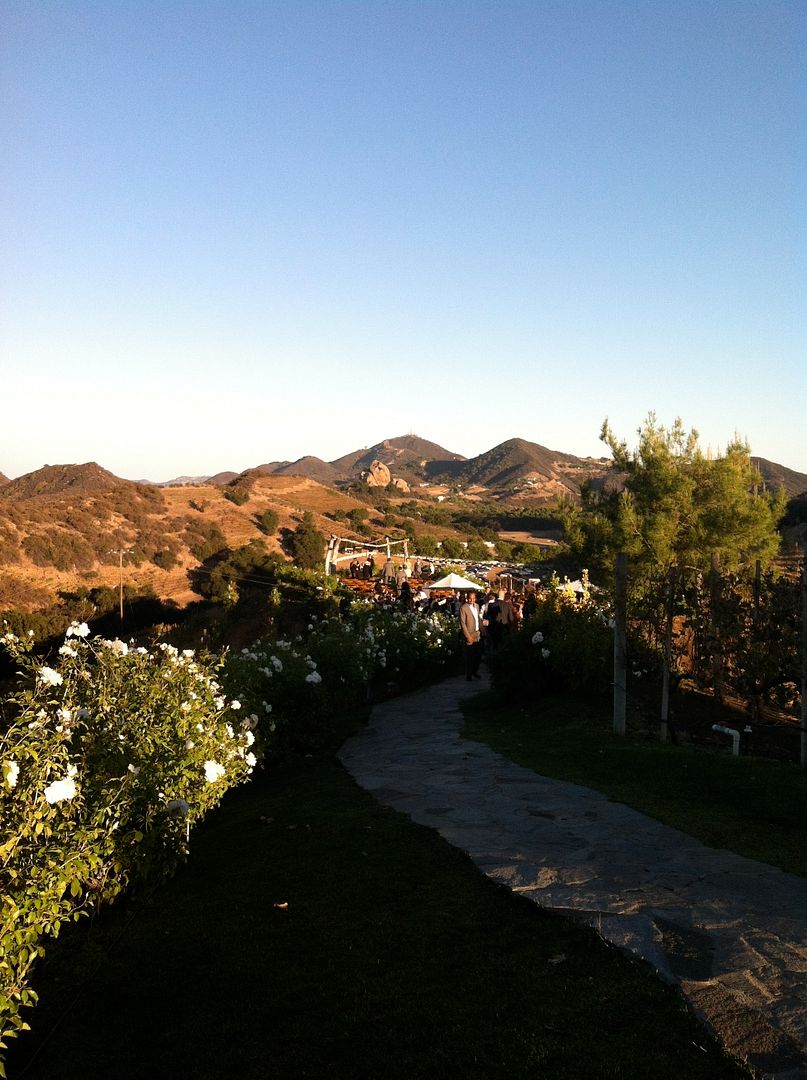 5:30p – cocktail hour from afar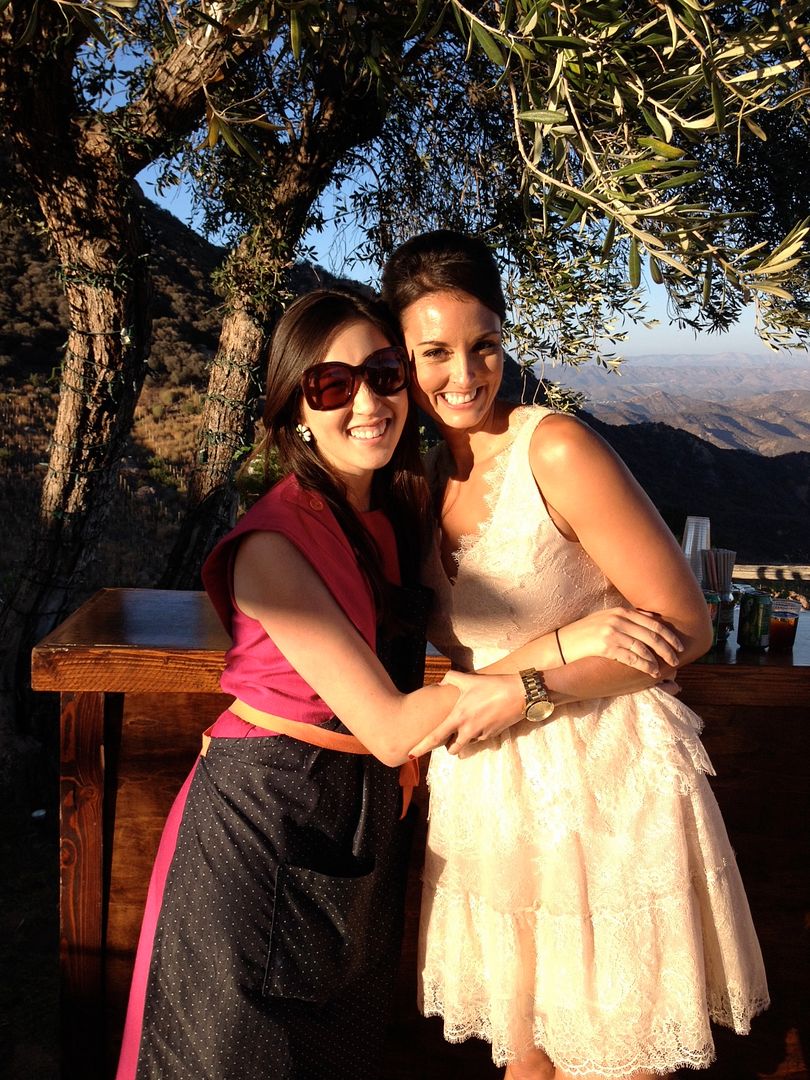 6:10p – I'm so glad Koko caught this pic of me and Michy.  Doesn't she look beautiful??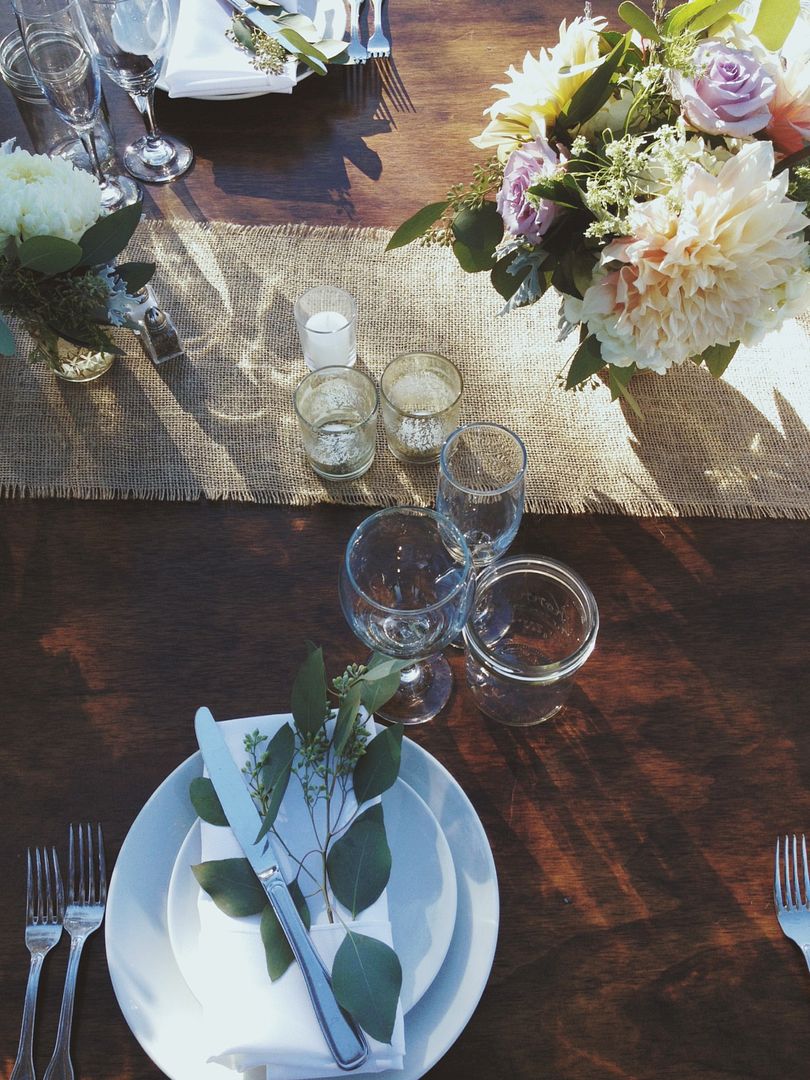 6:15p – reception nearly prepped for guests.  I loved the napkin accents: either lavender, seeded eucalyptus or rosemary graced each setting.  
The grand entrance took place at 7p, followed by a first dance and a welcome by the bride & groom.  A family-style meal was served under the stars!  Toasts took place in between courses. Parent dances kicked off dancing and as always, DJ IG of Red Shoe LA kept everyone on their feet. SO fun!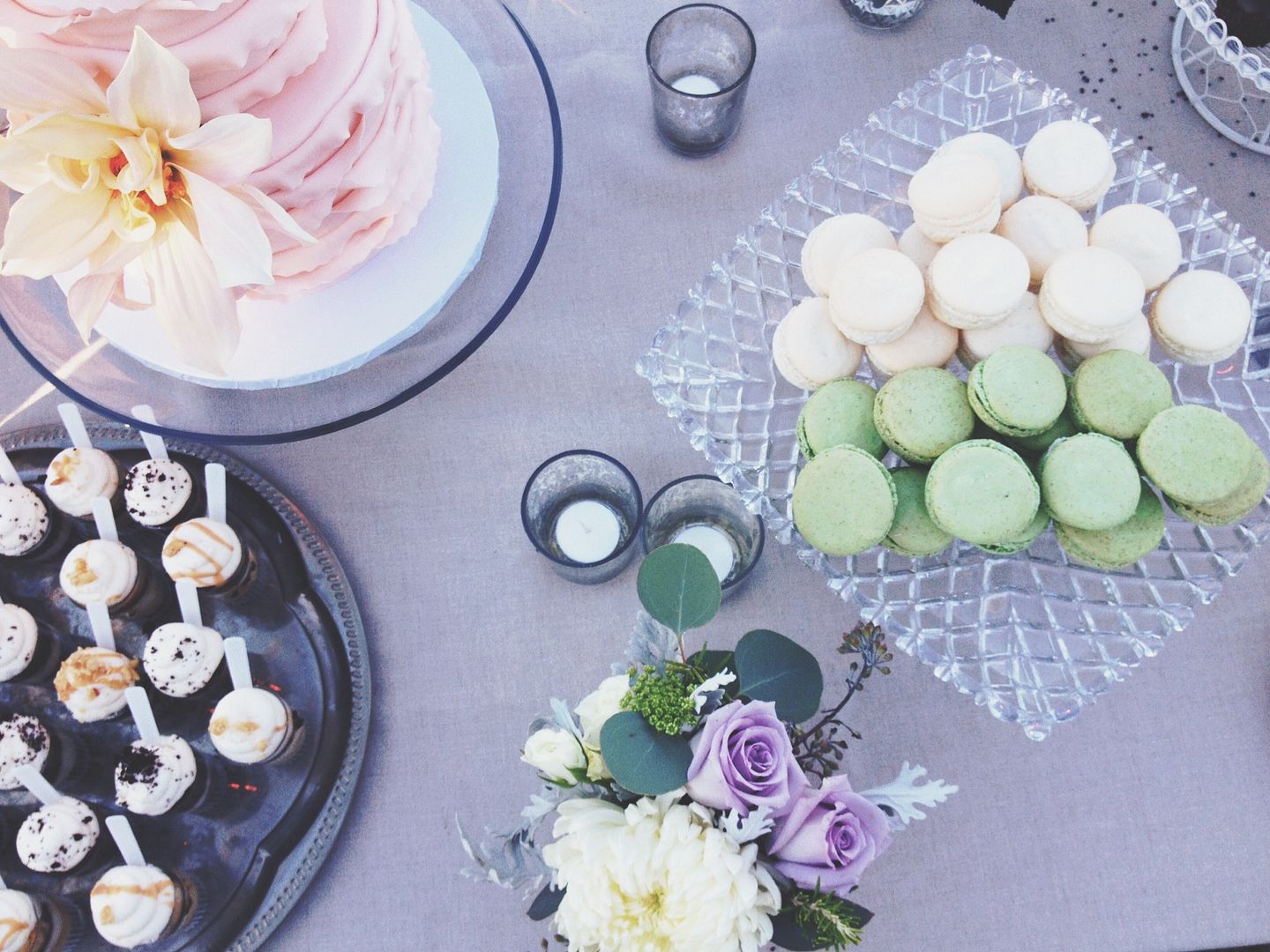 9:15p – (photo taken earlier) Cake was cut and scrumptious desserts from Vanilla Bake Shop were snatched up by guests.  Yum!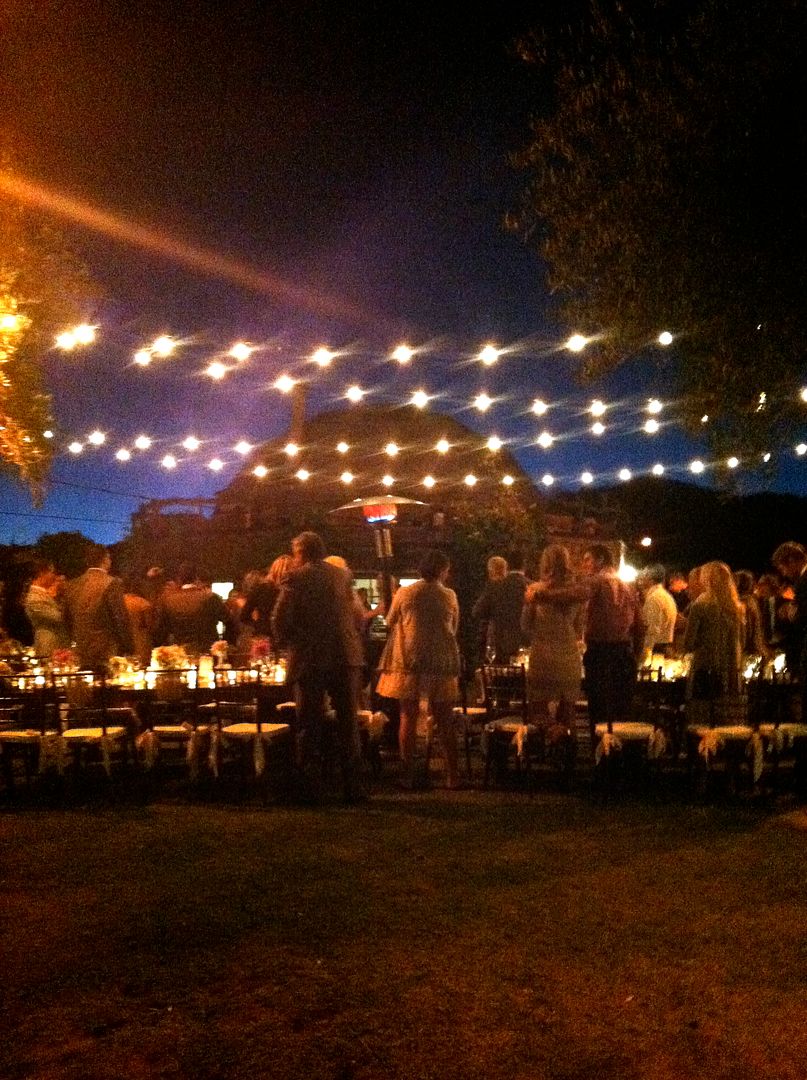 11:00p – the end of a beautiful evening!
I had to throw in these pics of me and Koko having a ball…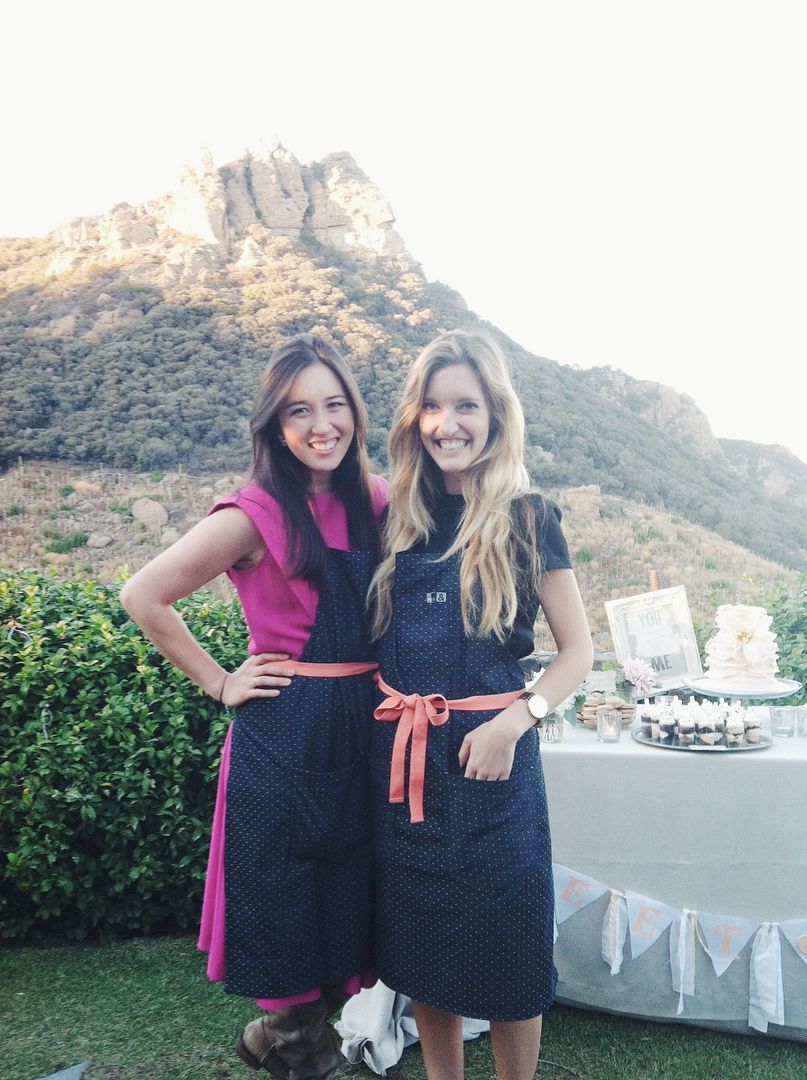 🙂 🙂 🙂 we have fun on the job; that's for sure!
I hope you're all having a great Tuesday night!  Today was such a full, enjoyable day.  I just got back from the park where Olive rode down the slide, oh, 32 times?  I also ran errands, wrote lots of emails, made some work phone calls (thank you, Olive, for still taking a 2+ hour nap!) and finished the last of the laundry.  I'm off to make dinner now but I'll see you again soon!  As always, thanks for stopping by!