Happy Wednesday, everyone!  It has been another packed and exciting week over here with new clients, new venues, and new projects.  I'm also loving the temperature shift… I'm welcoming the sweater weather with open arms!
On Monday, I joined my darling new client (hi M!) for a venue visit near Santa Barbara.  It was a magical morning and eventually resulted in her selecting the site for her upcoming wedding (hooray!).  I thought I'd share the simple outfit I wore that day.  In true Angel-form, I'm wearing another dress, pair of tights, and some booties.  This nicole dress by LuLaRoe is an easy favorite — it is super soft and comfy with pull-on styling.  It has 3/4 length sleeves and a twirly skirt that feels effortlessly feminine.  I threw on a neutral puffy vest to stay warm without restricting my arms.  My 3 favorite gold layering necklaces completed the outfit.  And of course, I'm running out the door with wet hair.  I never blow dry my hair and let it air dry every day of the week.  🙂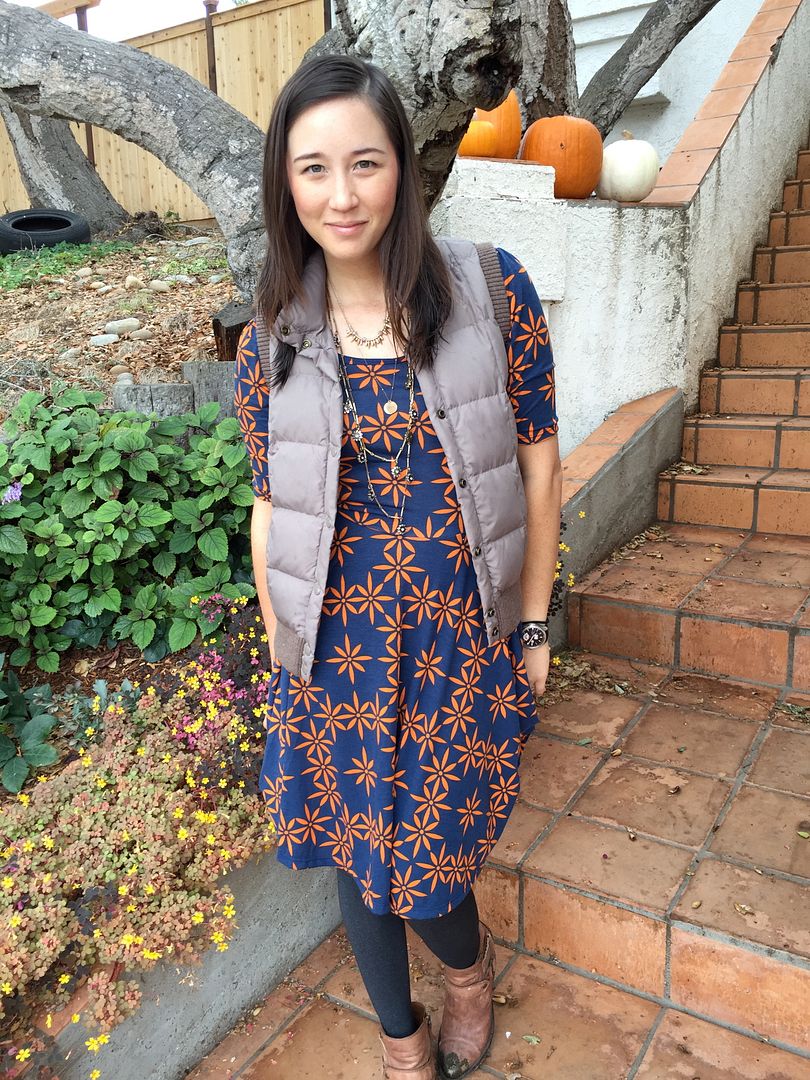 dress: Nicole dress by LuLaRoe // vest: J. Crew // booties: Pamela Love x Nine West
on-site under a majestic sycamore tree, over 200 years old!
I hope you're all having a great week!!  See you again soon!  xo