Happy Monday, everyone!  I hope you had a great warm weekend!  Apparently we crossed into autumn yesterday but here in California, not much has changed.  😉  Our little family spent lots of time visiting local nurseries as we are planning and preparing for planting our very first garden.
Since becoming homeowners (pinch me!  Still can't believe it!) in June, we have spent most of our free time working on various projects around the house.  We've done some painting on the inside, replacing of various fixtures and appliances, power-washing, tree trimming and sprinkler system re-design and installation.  Our next order of business is getting our garden going!  We are blessed to have a big front yard and backyard, as well as a little side area that we will eventually use for a vegetable garden.  For the front yard, we have two sections on either side of the driveway: one side gets full sun most of the day, and the other side is a mix of sun, partial sun, and full shade (due to the presence of some gorgeous oak trees).
We've purchased and checked out books from the local library, done our online research and made a list of potential plants, shrubs and flowers.  My favorite activity, however, has been visiting local nurseries.  These aren't your local hardware store garden centers; they are sprawling living gardens.  I could spend all day traipsing around a nursery, peeking into greenhouses, admiring mature trees, smelling flowers, chatting with the gardeners.  It is so relaxing!  We live in an amazing area for visiting nurseries (both wholesale and public) and have seen maybe a dozen of them in the past month.
Next month I hope to share some before & after photos of the front yard so you can see what we have done.  We are just about to do some soil amending and then we should be planting in 2 weeks or so!  For now, here are some photos of our recent nursery trips…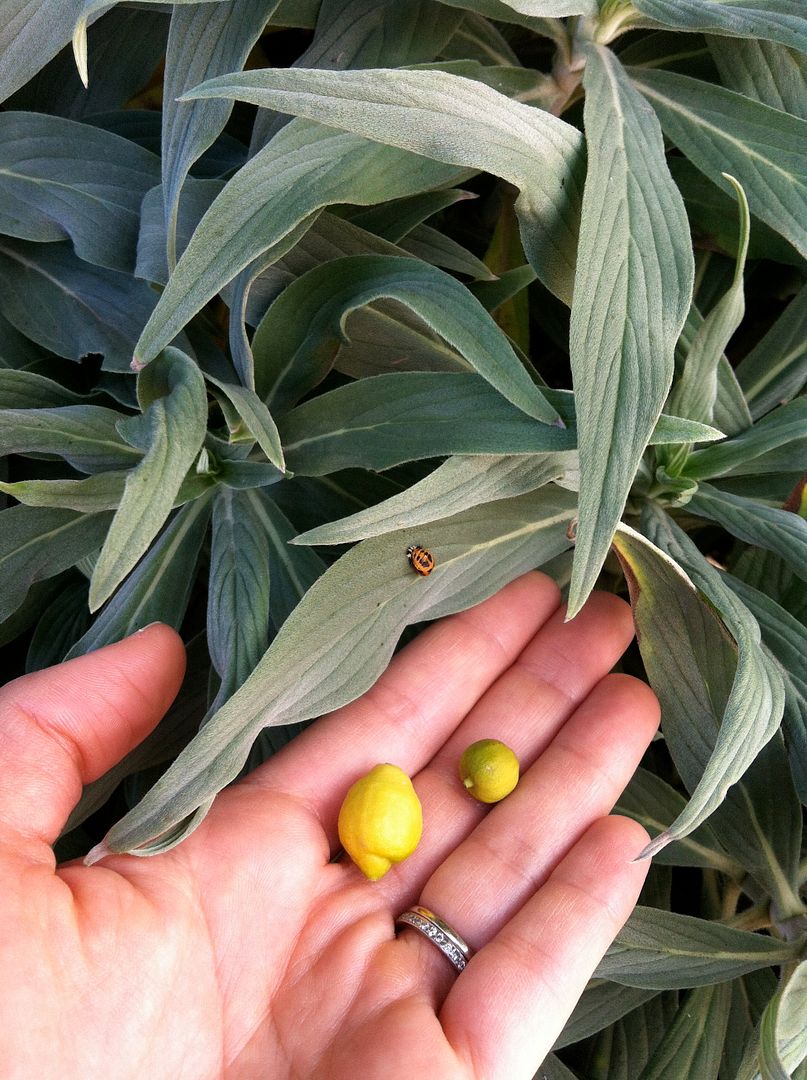 Would anyone care for a tiny glass of lemonade??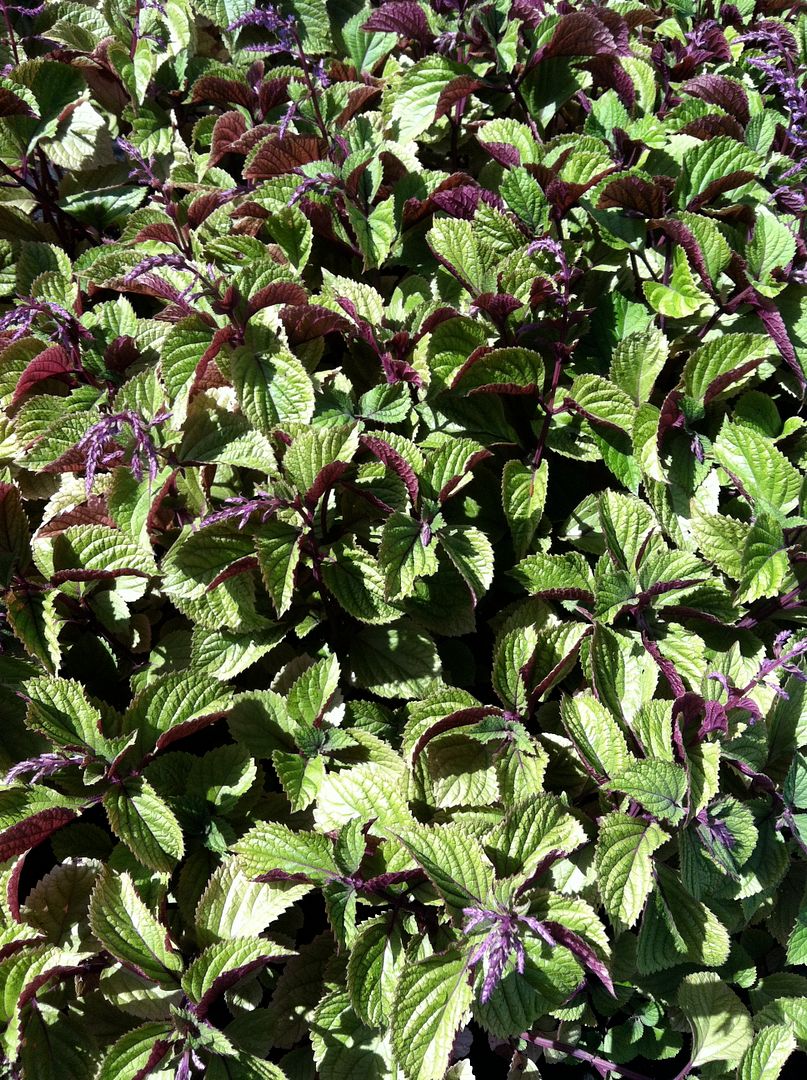 Coleus foliage with stunning purple undersides.
Positively obsessed with begonia rex.  Insane!
Olive is in heaven at a nursery, running around in pure excitement.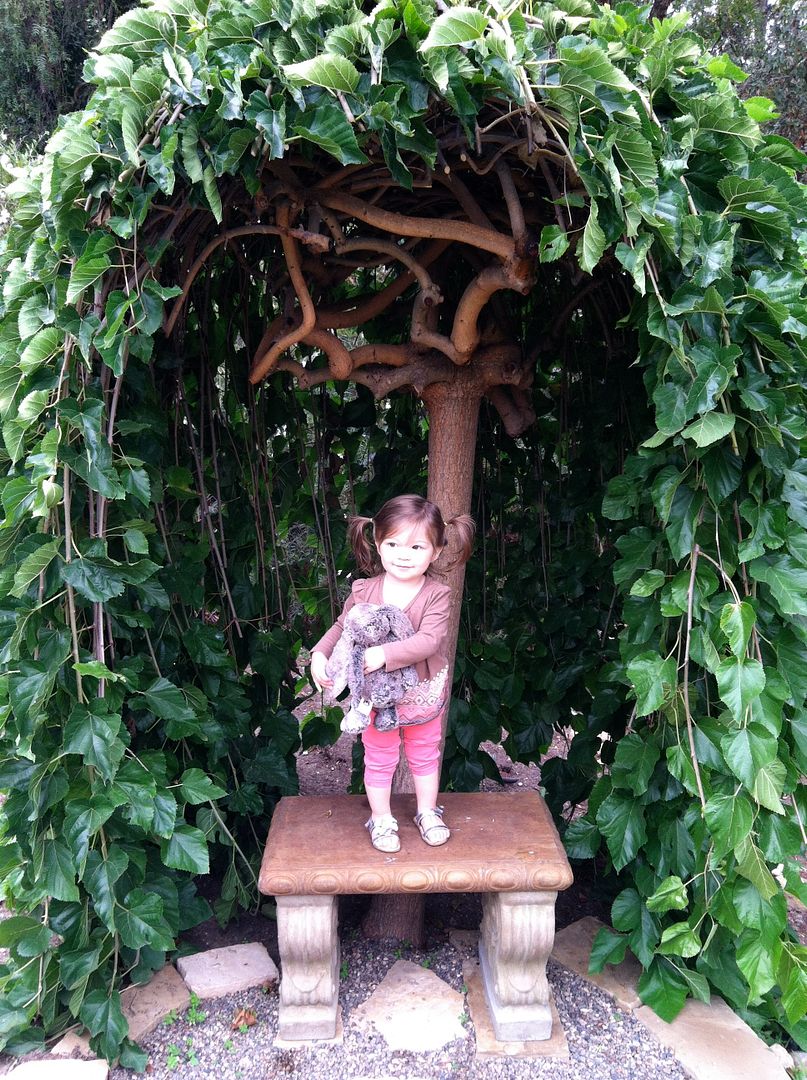 Posing with Fifi under the mulberry bush
Falling in love with a puppy statue.  I think she needs a real puppy…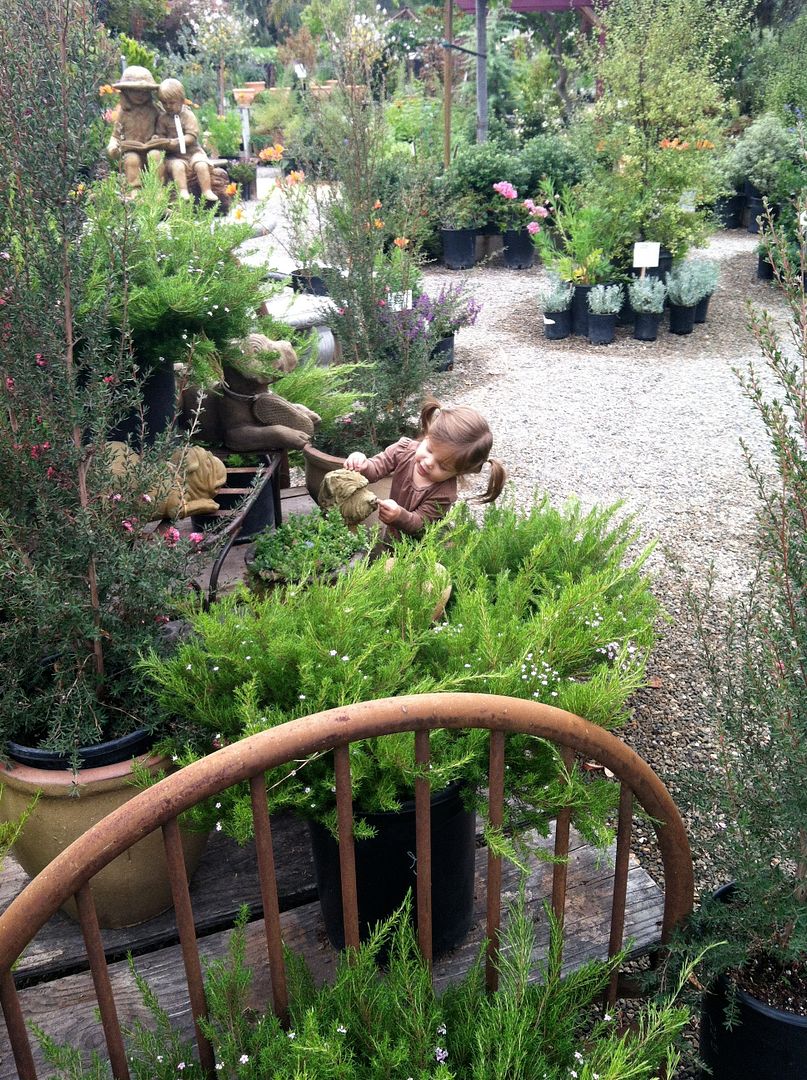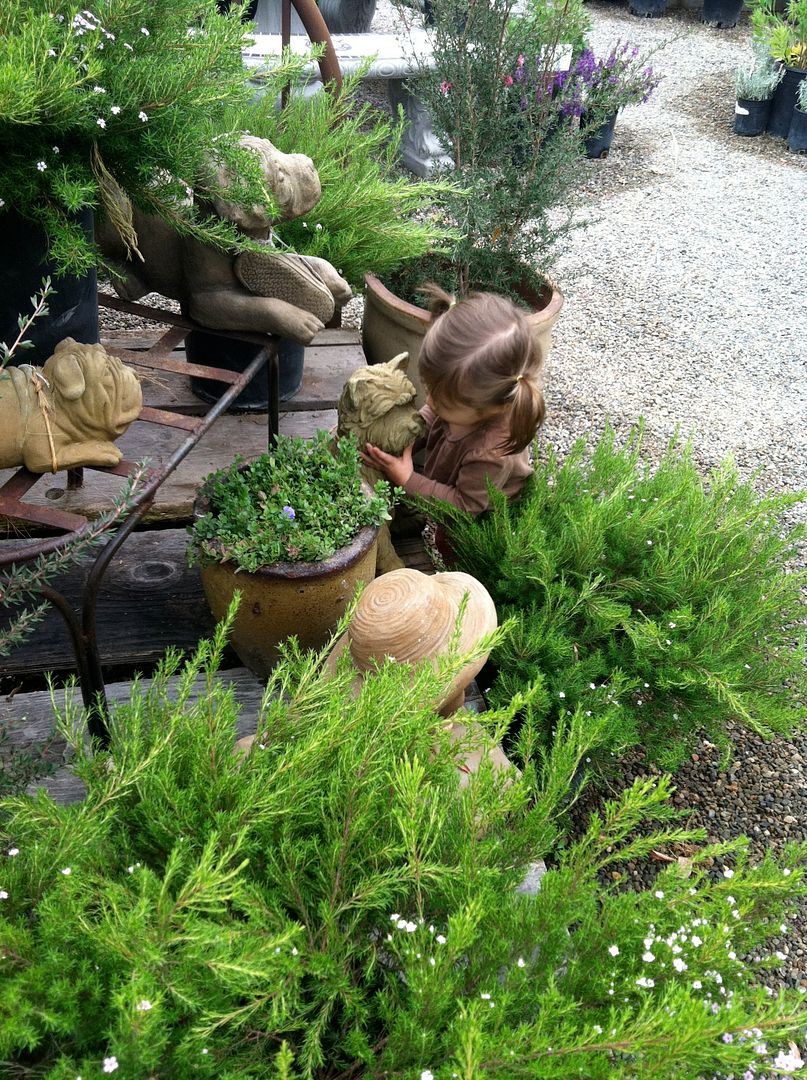 I got about 15 pictures of her petting and kissing the statue!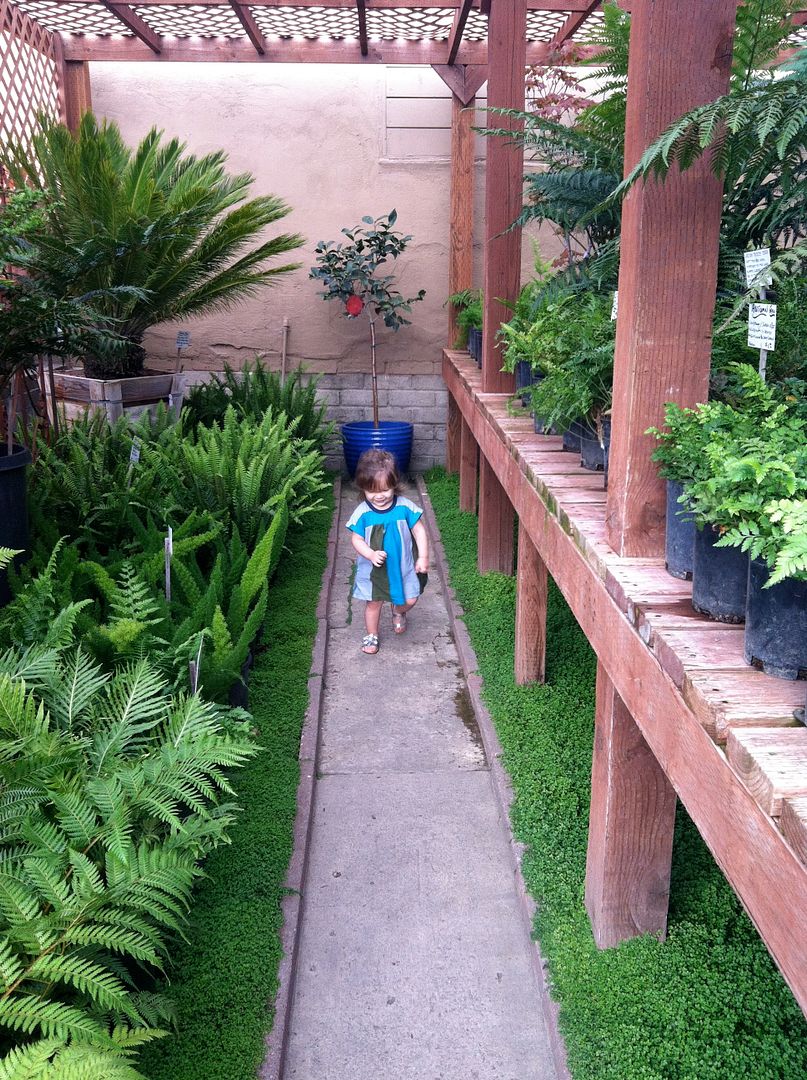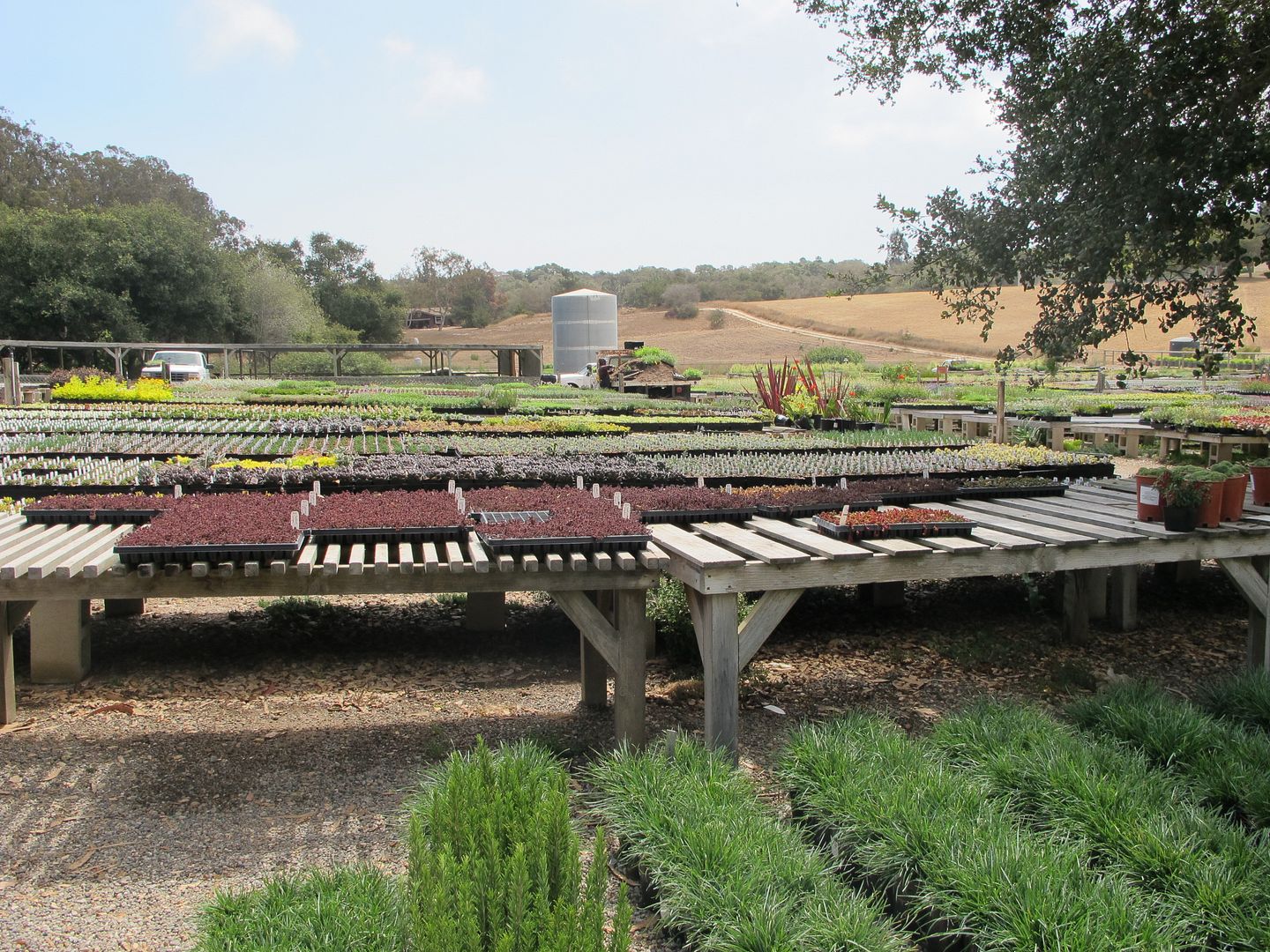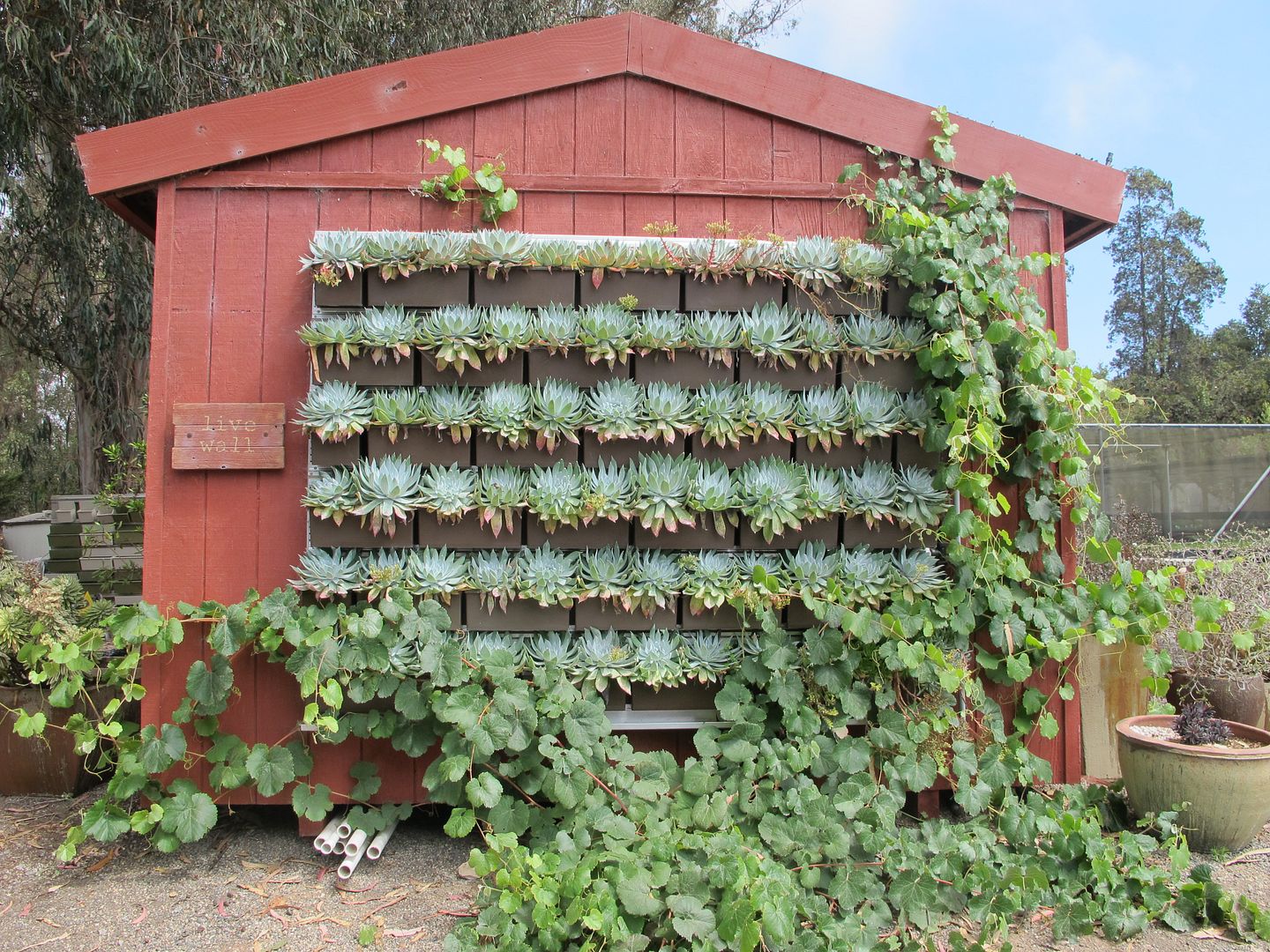 Love this overgrown live wall <3
I can't wait to share more with you soon!  If you have little kids, I highly recommend finding your local nurseries and taking them for a visit.  Lots to see, plenty of space to run around, and most of all, a great place to just breathe deeply and enjoy nature.
Have a great afternoon!!