Last week was such a wonderful week, filled to the brim with outings and meetings and celebrations!  I have lots of posts to share but for now, I thought I'd sum up the activities of last week in one teaser post.  😉
1) We took Olive to Disneyland (her very first time) with our friend Jackie and her sweet baby X.  It was an amazing day and I can't wait to tell you all about it.  Her Mickey encounter was picture-perfect!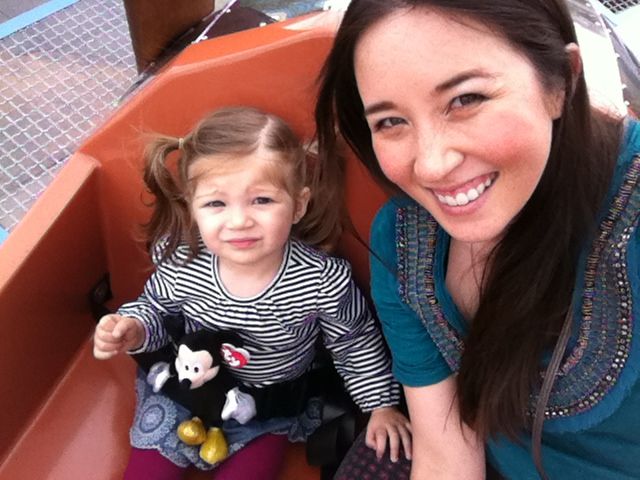 2) I had a first meeting with a sweet new bride and we had so much fun chatting and planning that we had to schedule a second meeting later that week because we ran out of time!  I am truly grateful that I get the privilege of working with such smart, creative, kind-hearted clients.
3) I had a long overdue girls' night out with two of my favorites: Mara and Eden.  We had the most scrumptious vegan + organic fare at Gracias Madre (highly recommended!) and more importantly, lots of laughs and great conversation.  Isn't it the best when you can sit down with friends and feel like no time has passed since your last meeting?  Can't wait for our next outing!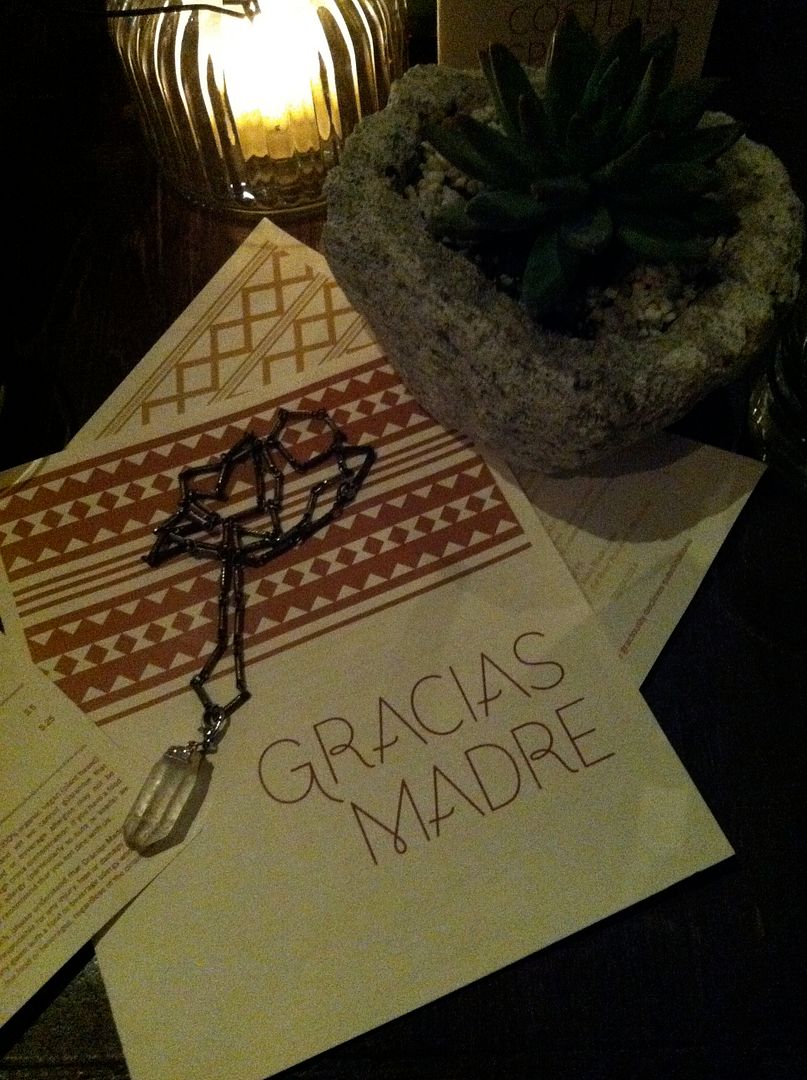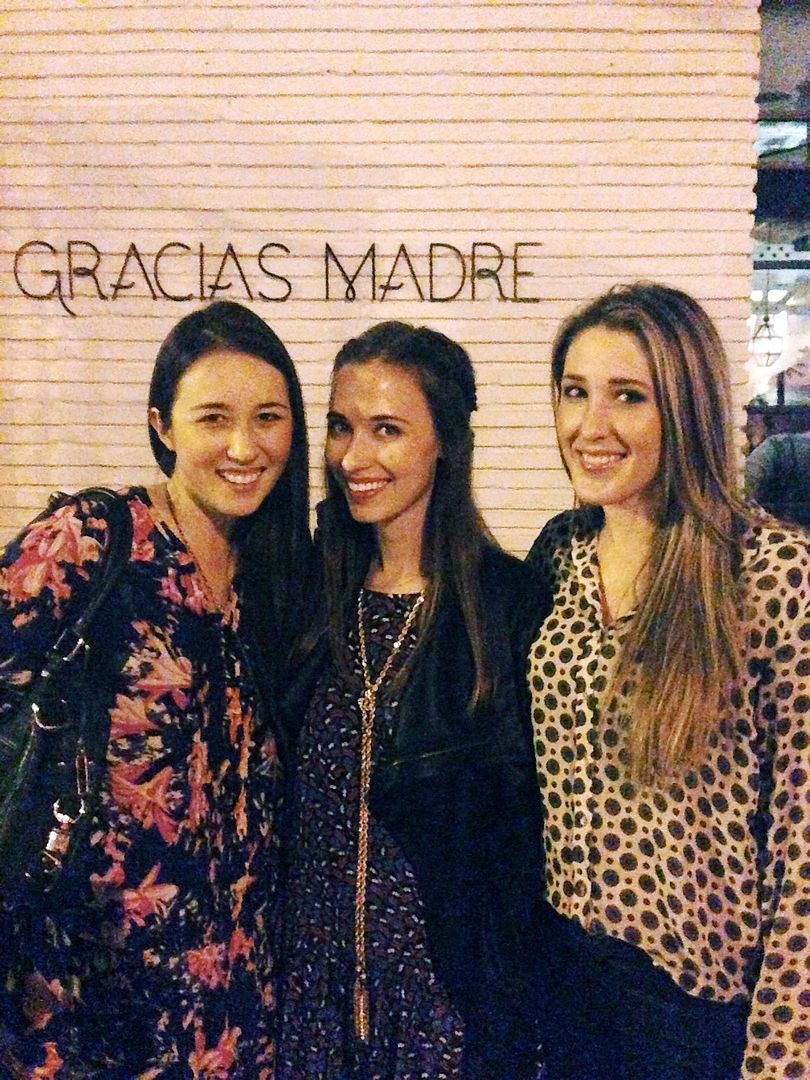 4) In 2010 I had the exhilarating and joyful experience of helping very special clients (now dear friends) plan their weddings here in LA and Taipei, Taiwan.  Last week I met up with them for a day full of meetings as we plan their extra-special vow renewal!  (They were technically married in 2009 — this year is 5 years!)  I am doing the planning and am collaborating with my fab friend Tori on the design which means double the outrageous detail and style!  We have a seeeeerious dream team in the works that includes Siren Floral Co. (I totally fell in love with Rachael after meeting her last week!), Braedon Photography, Heirloom LA, Elysium Productions, and many more to come.  Hold onto your hats for this one; it is going to be BEYOND.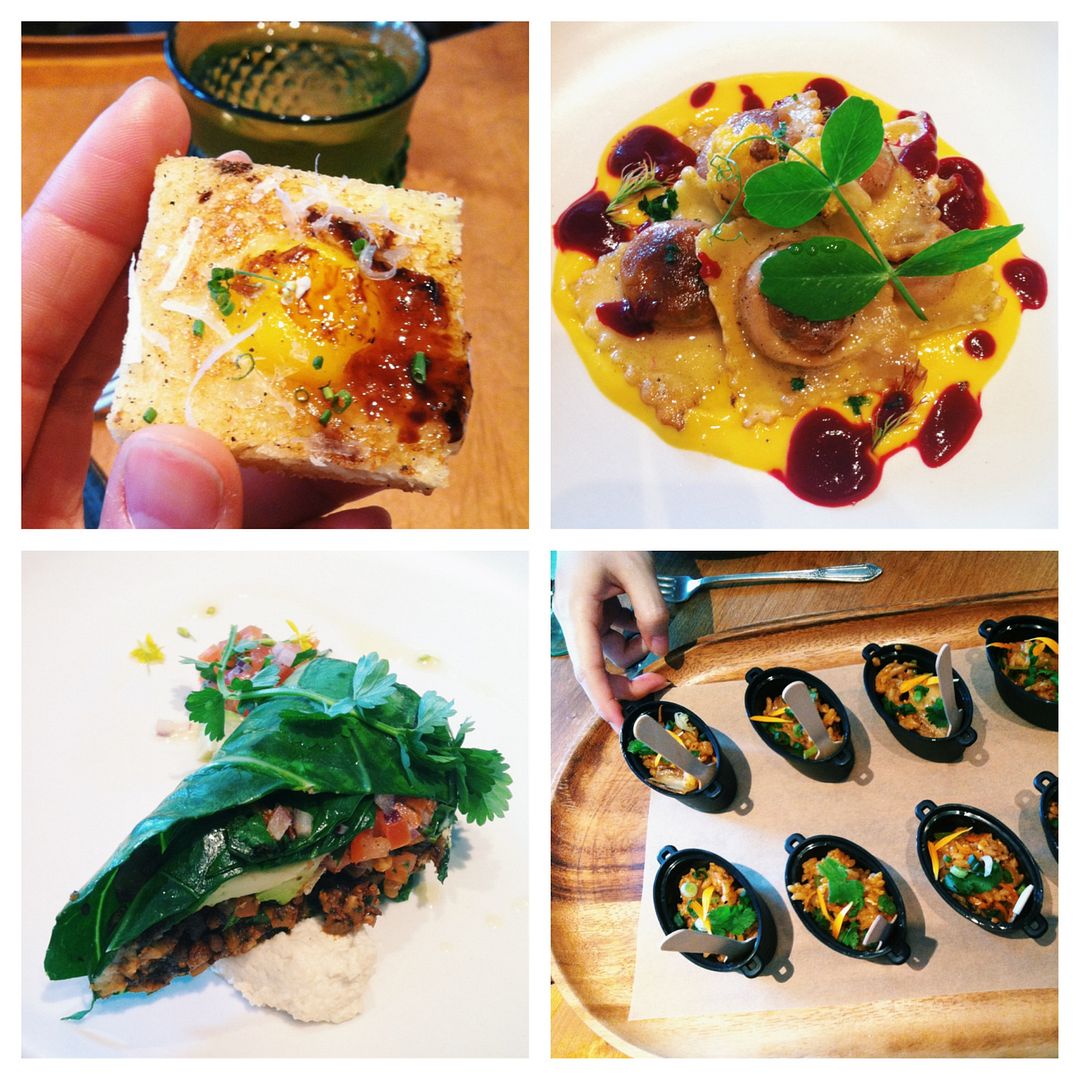 just a few of the yummies we tasted at Heirloom LA
brian, tina, me, and Nicolette of Heirloom!
5) I turned 30 years old (woohoo!) and spent most of the day just hanging around with my family, doing some shopping and relaxing.  We had a delicious family dinner (my sister and brother-in-law surprised me and drove through rush hour traffic to join us!) and I felt so loved by all the texts, calls and messages I received that day.  Thank you to everyone for making my day so memorable!
shopping and Umami Burger at The Grove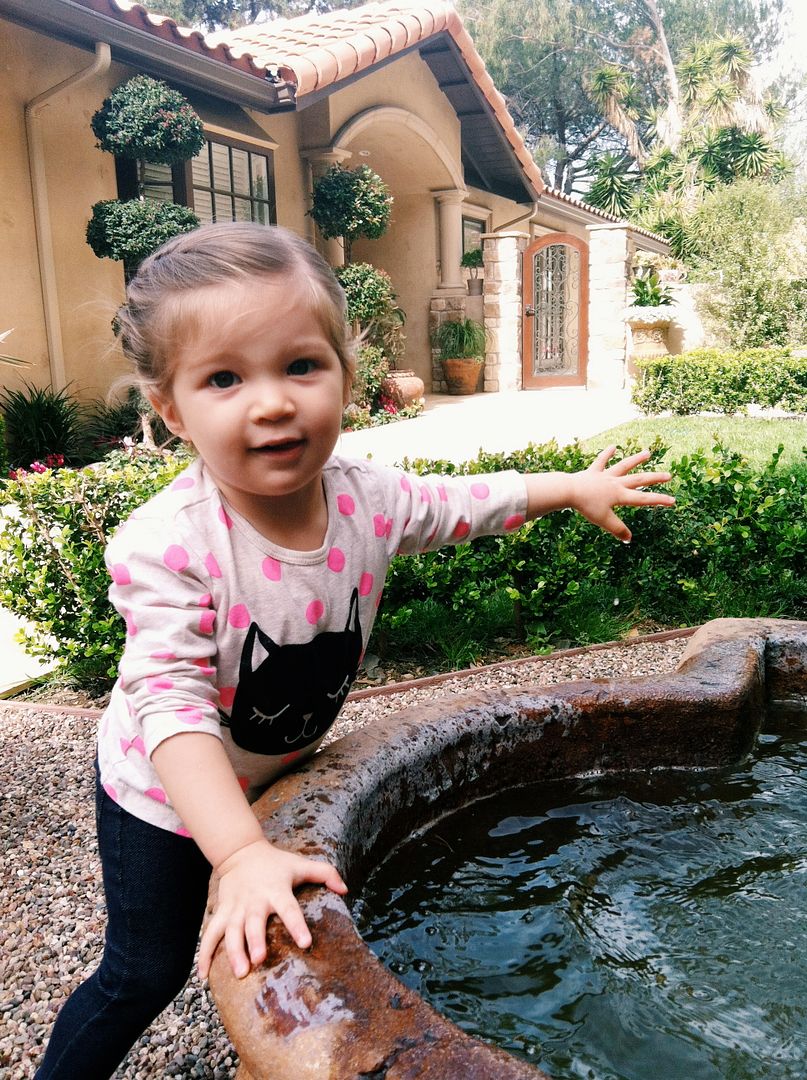 my sis, Olive, me
6) And on Saturday… my sweet husband threw me a surprise birthday party!  I will admit that I knew something was up… He isn't the best at keeping secrets (that's a good thing!) and he was just acting odd.  I am not the easiest to surprise, either.  I could not have imagined what he had prepared with the help of my sister and brother-in-law (who opened up their beautiful home to be the hosts!) and my BFF Kristin (who prepared amazing flowers and decorations).  It was SO much fun!  I was shocked by all the sweet pals who made the trek to join in on the festivities.  I sure am blessed by my friends and family!!!  I can say that my 30th birthday was my very best yet, and if that's any indication of the year ahead, I can't wait for it all to unfold.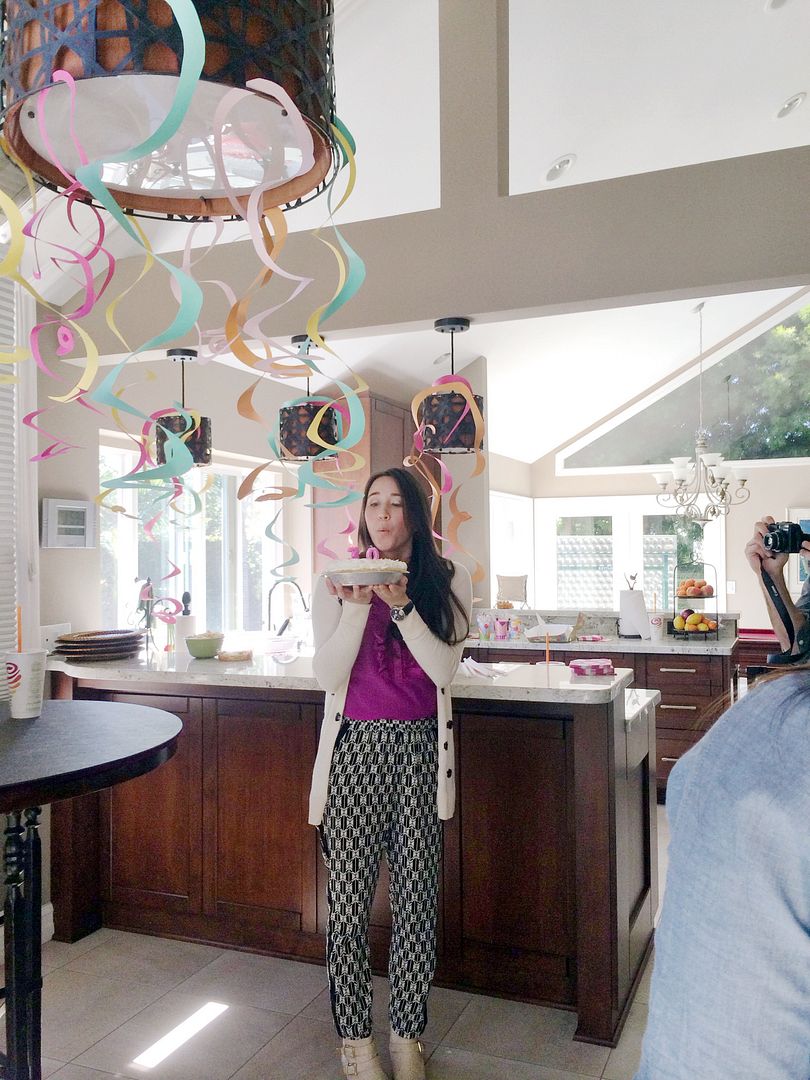 Today was a family work day in the garden as we visited 2 nurseries to pick up plants for our two large planting beds.  I love all the beautiful flowers and shrubs we picked out and I can't wait to do the planting tomorrow.  Our vegetable garden is looking lovely; everything has sprouted and it is so neat to see some of the crops already looking like their mature forms (like the adorable bean sprouts and multicolored mesclun lettuces).
I'm going to grab a cup of coffee, finish clearing out my inbox and hop into bed early-ish.  We have another packed week ahead and if you can believe it, a very special little girl turns TWO in just a couple days.  I know, I know… I don't want to admit it either!  🙂
See you again soon!