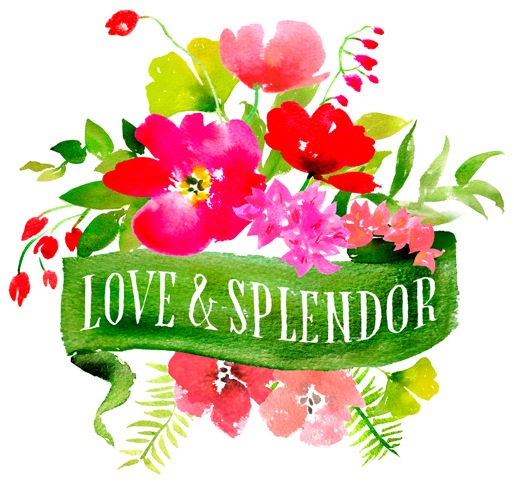 If you're reading this post in bloglovin or another similar subscription box, today is the day to click over to the actual blog and take a look around. I'm SO thrilled to finally unveil the long-awaited (and long-overdue) new branding and sites for Love & Splendor. HOORAY!
My old site was built in 2007 and slightly updated in 2008. Yikes! Although I launched a new(er) blog in 2011, I never updated the website because I knew it would take a lot more than a facelift. We needed something completely fresh and new. As I embarked on my rebranding journey, I reached out to my incredibly talented and dear friend Julie Song Ink. I am coming up on 2 years of having Julie in my world and she still wows me every single time. She is truly one of the most innately gifted illustrators/artists I have ever known, yet she has the most humble demeanor. I poured out my vision to her in the form of run-on sentences and an excessive amount of adjectives, colors, images, etc. She thoughtfully took in every single word and brought to life exactly what I had desired. Every stroke and detail was beautifully executed and somehow, I felt very personally connected to each bit (as if she had dipped her brush straight into my heart and let it spill out on the page). The new L&S logo is truly representative of both my personal aesthetic and our wedding design brand. See the dainty ginkgo leaves? I love how she integrated them as they come from my favorite tree. The site is clean (lots of white space) but the logo gives it that splash of signature L&S whimsy, charm, and exuberance. Playful with polish.  In addition to the dramatic Love and Splendor logo, Julie is responsible for the beautiful header on the new blog as well as all the pretty hand lettering you'll find around the sites.  Julie // I can't thank you enough for working so hard to bring this logo to life.  Your meticulous, careful, attentive nature paired with your natural talent bring about magic.  Pure magic.  No one else could have captured my heart in this way; you are the only person I would have wanted for this project.  I adore you so much and am thankful to call you a friend!!  Love you!!
Thanks are also due to the ever-patient and hard-working Steph Anne of Yellow and Savvy (along with programmer Raz) who helped design and code both the website and blog.  Steph Anne actually did my previous blog (in 2011) and I love working with her.  She has a great eye and offered lots of helpful advice along the way, while staying true to my vision.  I am grateful for all the effort and heart she put into this project and I absolutely could not have done it without her.
Thank you to my amazing colleagues (photographers, floral designers, etc.) for helping me bring this site to life.  The images that you see on my website and on the blog are the results of heartfelt collaboration.  It takes a village to put on a flawless event and I am blessed with the best of the best.  Working alongside amazing artists fuels my own creativity.
Finally, a huge thank you to my precious clients and blog readers who allow me to do what I love everyday.  I count it a tremendous blessing to have been in this industry for nearly 9 years, still working and being inspired and enjoying every minute.  I am also so humbled by each of you who take the time to stop and visit me here on the blog, and those who have written me encouraging notes and comments over the years.  From the bottom of my heart, thank you for your love and support.
Still coming:  new team photos (woohoo!) and even more beautiful images for our portfolio.  Is it funny that I already know this season will turn out weddings that will become portfolio galleries?  😉  Get ready for a great year!
To celebrate the ALL NEW website and blog, I wanted to share a little giveaway!  Simply leave a comment below letting me know how you found my blog (or how do you know me, anyway??) and you'll be entered to win a random assortment of some of my recent favorite things: an Emily Isabella tea towel, Maybelline BabyLips and a few other surprises.  😉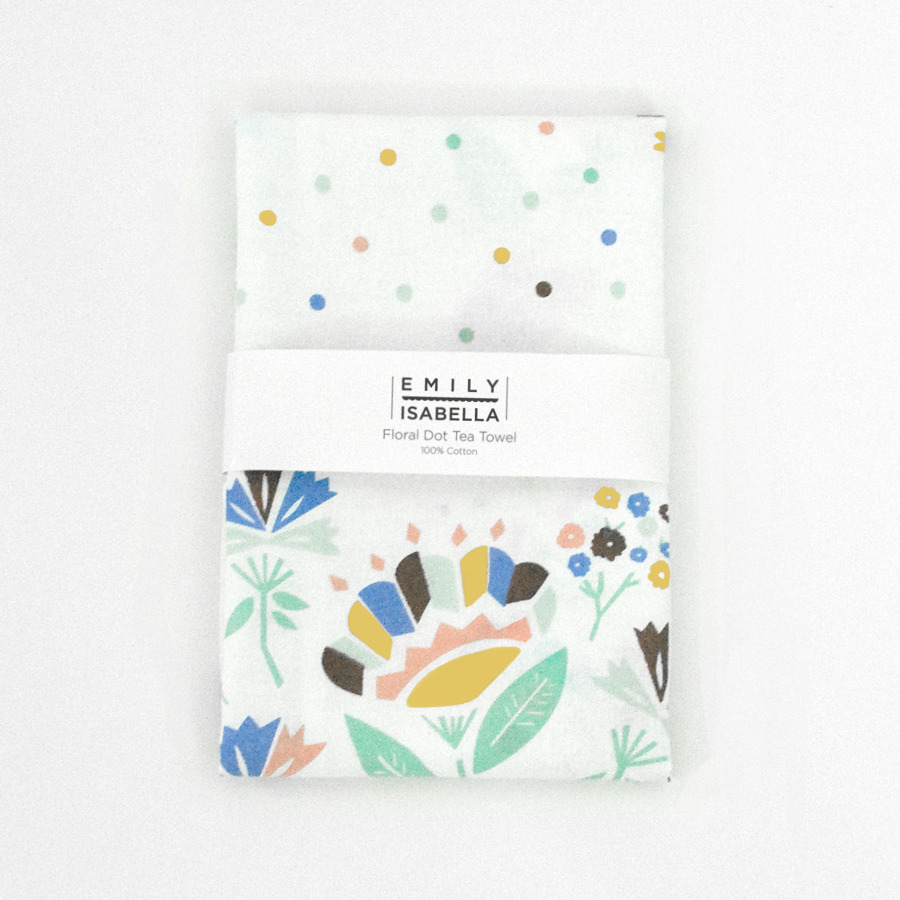 You have until 9pm PST this Sunday, April 13th, to enter.  The randomly selected winner will be announced on Monday morning (the 14th).  Good luck and thank you again for celebrating with me!!!