Hello everyone!  I hope your week is off to a lovely start!  Today I am excited to share with you the long-anticipated launch of the webstore of Casa de Perrin!  If you've seen my recent post of Anna's wedding (and other fabulous weddings I've done in the past), you know I am a huge fan of Casa de Perrin.  They curate the loveliest collection of vintage china, glassware, flatware and more (tea cups + saucers, salt cellars, apothecary bottles, etc.!) and rent them for weddings and events.  But now, you can bring some of that gorgeous tableware into your own home via Shop Casa de Perrin!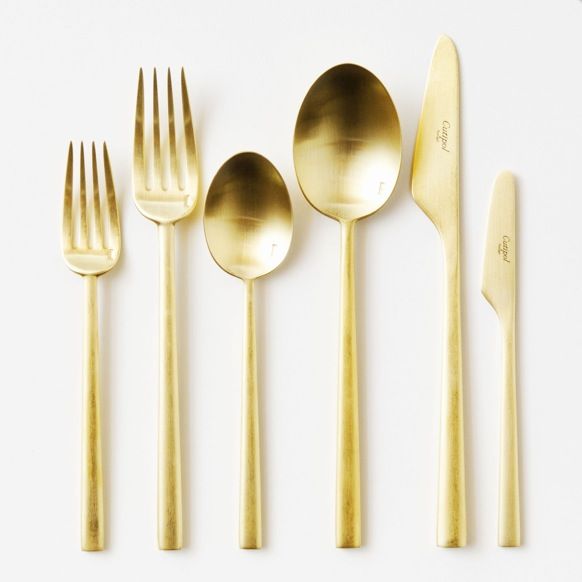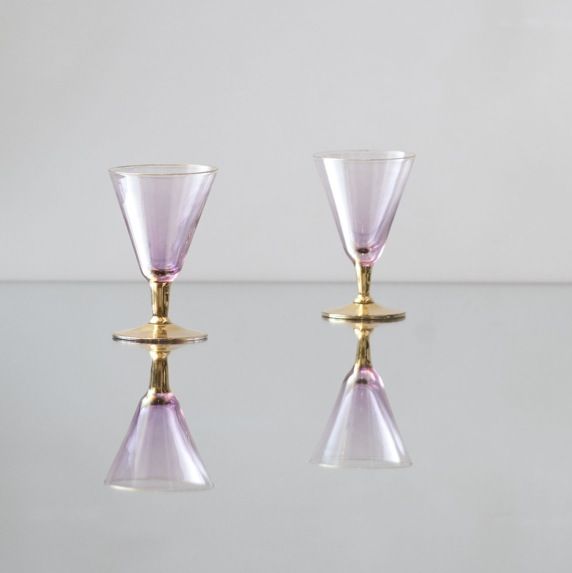 Just try telling me that your family parties and everyday meals don't taste better served off of gorgeous plates, with gold flatware and a rainbow of colorful goblets.  🙂  Afternoon slices of cake (yes, it's a thing… haha) and fancy holiday dinners alike deserve special presentation.
I am truly excited for their new shop launch and I hope that you mosey over to check out all the goodies for sale.  Next time my birthday rolls around, feel free to pick me up some colored goblets.  Ask Diana and Josh and Libby — they'll know what I'm currently obsessing over.  😉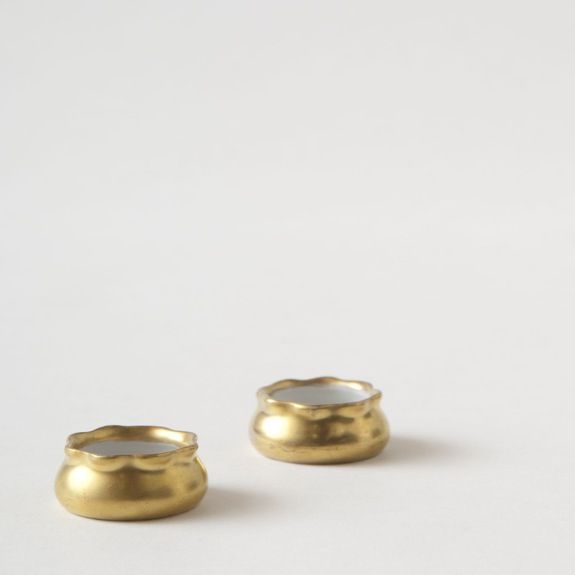 To celebrate the shop's grand opening, I am giving away a pair of sparkling cut crystal salt cellars from their store!  If you don't know what salt cellars are, let me acquaint you.  Diana calls them "jewelry for your table" and I couldn't agree more.  They are the perfect finishing touch to a well-set table and allow guests to enjoy tactile interaction with special finishing seasonings.  Why shake from a shaker when you can display your gourmet salts + peppers in these beautiful cellars for guests to marvel over, pinch and savor?  There are lots and lots of cellars in the shop so you will want to get a set for your next gathering.  One per person is great, but I love having two per person for a pairing of salt + pepper, or even two beautiful and unique types of finishing salt (French sel gris or Himalayan pink salt, perhaps).
To enter this giveaway, just visit SHOP CdP, browse their gorgeous offerings, and come back here to comment & let me know your favorite item (or two).  I won't blame you if they all end up in your shopping cart.  😉  Make sure you are also following this blog + LIKE us on Facebook.
I'll kick us off and let you know my 3 faves (so hard!):
Can't wait to see what catches your eye!  You have until Thursday, April 11th, 2013 at 9pm PST to enter.  The winner will receive one pair of clear cut crystal salt cellars plus some of my favorite salt to enjoy in them!
Good luck to all of you!  And congrats again to my dearest friends Diana + Josh (and Libby!) for this new chapter for the Casa!
xoxo, Angel