UPDATE: Congratulations to Nancy, our winner!!  Thank you to everyone who entered & shared their Christmas traditions!  xo
Hello everyone!  I hope you are enjoying this first week of December!  Here in my home, we have been decking the halls with pretty much everything *but* the boughs of holly.  We just got our fresh Christmas tree (noble firs are our preference) last night and we're looking forward to trimming it tonight.  Let's hope she continues to admire the tree from a distance…  Right now she treats it like an odd stranger in the room, but that may change once it's draped in tempting sparkling lights!
I'm back today with a fun CD giveaway to get us all in the Christmas spirit!  My dear friend, Courtney Toney (of Joyful Joyful), is married to a gifted musician and they send out Christmas CDs every year.  I always look forward to their sweet seasonal collection of songs!  Clearly, musical talent abounds in their family.  This year, David released the album called "Bright Bright Bright."  It's a wonderful mix of classic favorites and new tunes (like the title track, which I can't get enough of).  The CD retails for $10 and you can get a limited edition hard copy or an immediate digital download.  🙂  It is available HERE or on iTunes!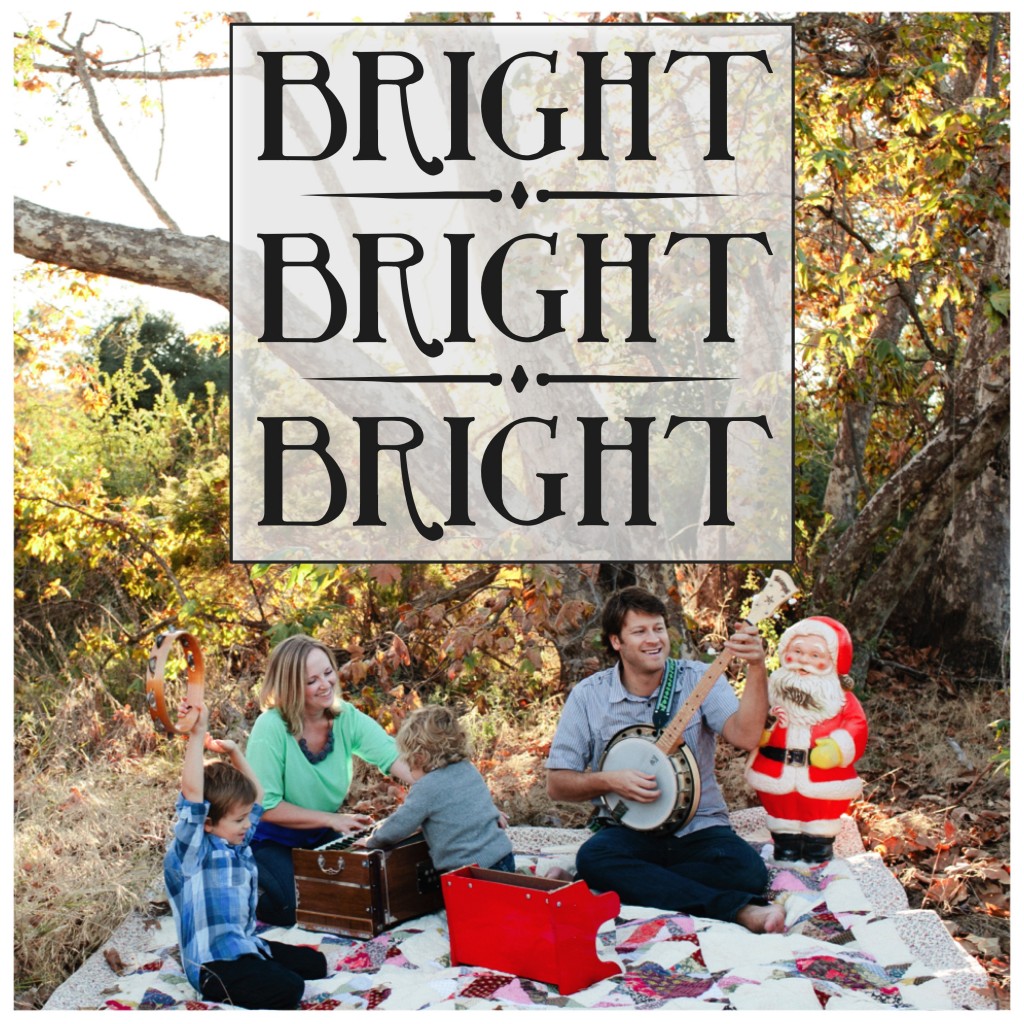 For all my sweet readers, you have the chance to win both the actual CD *and* the digital copy for your instant enjoyment!  You'll also receive a $10 Starbucks gift card because hey, everything is better this time of year with a warm red cup in your hands, right??  To enter, comment below and let me know your favorite Christmas (or holiday) tradition.  I can't wait to read about how you all get into the spirit this time of year!
You have until this Friday at 10 a.m. PST to enter!  The winner, selected randomly, will be announced shortly thereafter.  Best of luck!  xoxo, Angel