Happy Monday, everyone!  Olivia isn't officially 1 yet (her birthday is tomorrow, the 12th!) but her big party was this weekend.  That means most of last week was consumed with final party prep (as well as some great meetings with vendors and clients I LOVE!  Hi H & T!).  I wanted to thank each of you for entering the giveaway on my last post and for sharing in my excitement.  I appreciated all of your sweet words and I loved reading about your spring favorites.  It is going to be a great season!!
I decided to pick TWO lucky winners (you know me…) using random.org and the winners came out to be Rachel W. and Ashley!  Congrats ladies!  Check your email as I've already contacted both of you for your mailing addresses.
For everyone else, don't fret… I have another fun giveaway around the corner.  I can't help myself; giveaways are so much fun!  Check back tomorrow for a special birthday post for my darling Olive.  I'm still in shock that she's really-truly-absolutely going to be a one-year old.
I will have LOTS of photos to share from Olive's 1st bash very soon, but thank you to all of our loved ones who came to celebrate with us.  It was an unforgettable celebration!  I didn't take a single photo that day (thanks to the amaaaazing Courtney of Erin Hearts Court) so I'll end the post with a little snapshot from my former client – now friend – now mama, Shue-Ping!  Also pictured is another former client-turned-friend, Monique.  These girls met at my baby shower last year and now we all have little girls.  We're raising the next generation of hapa babies!  What a blessing… and talk about full circle!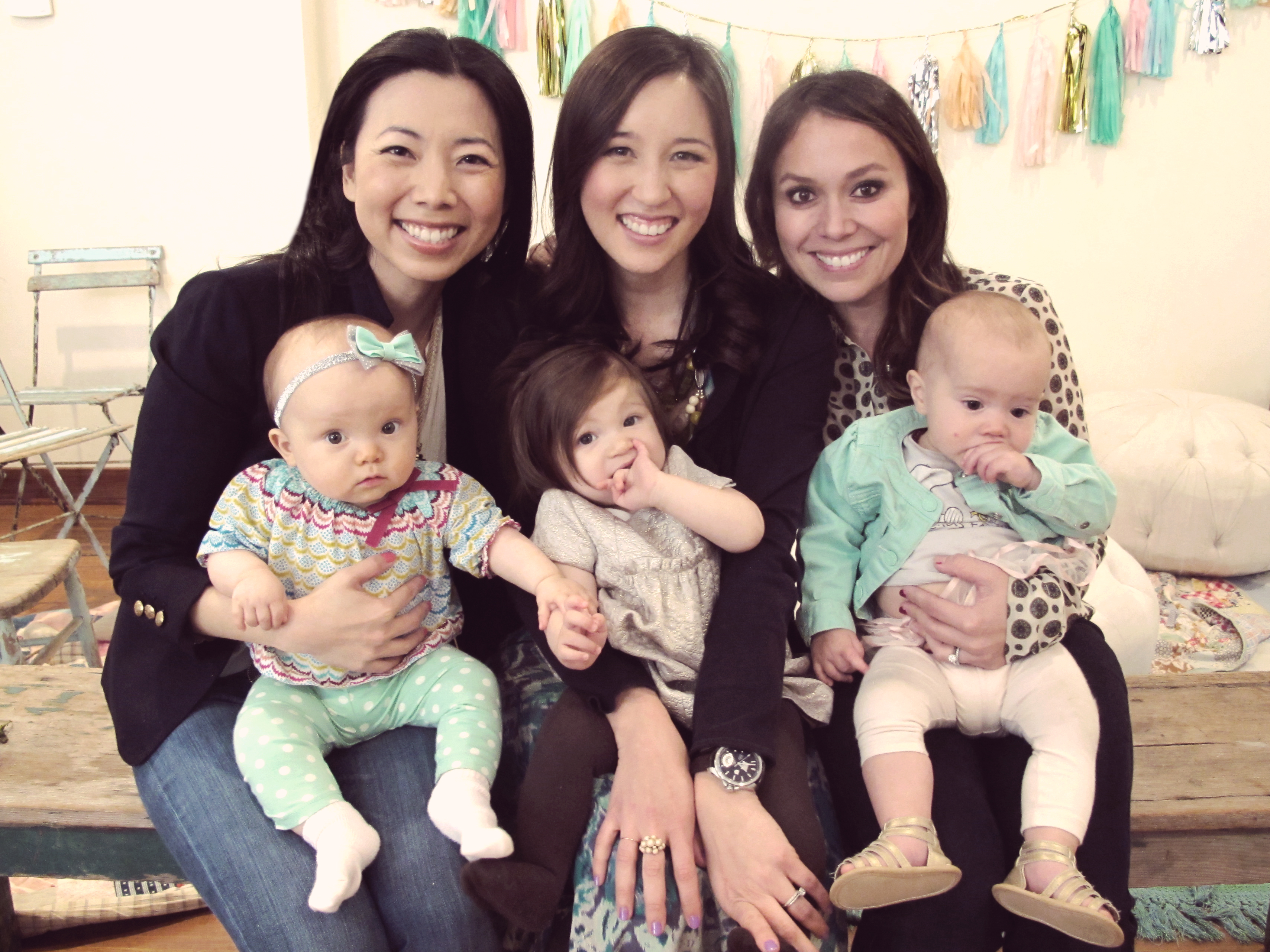 Enjoy the rest of the day!!  xoxo, Angel