Hello and Happy Sunday, dear readers!!  I hope you'll forgive me for the blog silence as of late — I have certainly had my hands full with weddings galore (today we complete our 4th wedding in four weeks — woohoo!) and fabulous client meetings.  I have also had other exciting things to do lately…
I'm going to be a mommy!!!!!
And it is no small miracle.  Of course, every life that comes into this world is a miracle, worthy of wonder and awe.  But for us, this is such an immense and overwhelming blessing because we have waited so long for this baby.  It has been a difficult and trying road.  Over the course of the past few years, as I would smile as well-intentioned friends and acquaintances asked when we would "finally" have some kids, I did wonder.  I wondered if I would ever become a biological mother.  I wondered if perhaps what I had so quickly assumed was naturally going to be a part of my life, was just a naive hope. So we prayed and trusted and hoped and waited… and the Lord heard our prayers and in His abundant grace, has given us this sweet little "gummy bear."  🙂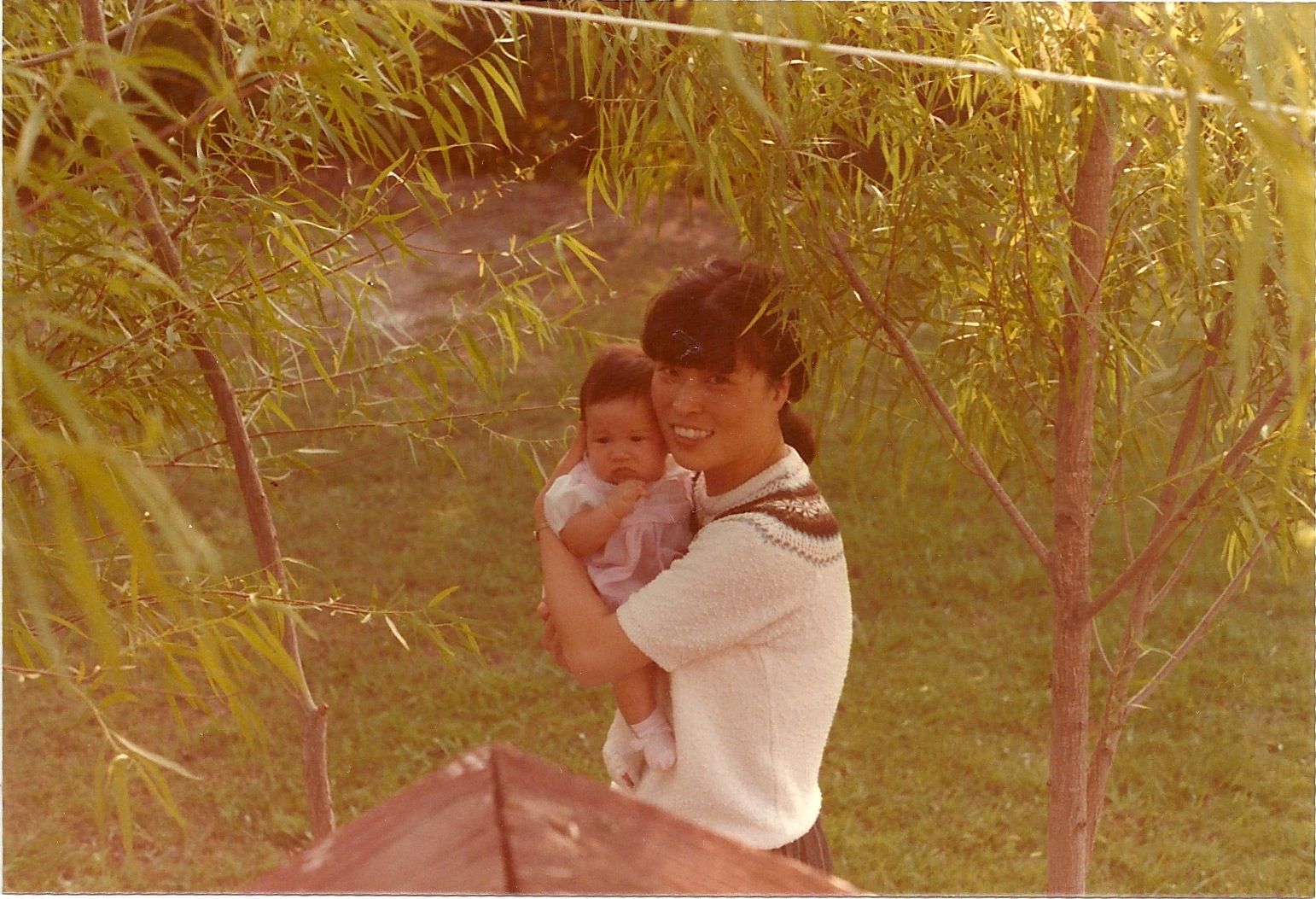 me (at 3 months) and my mom — i hope my baby still has a Korean streak!
I am currently in between 7-8 weeks, and although I know many prefer to wait until they clear 12 weeks before sharing the good news, I am not the type to conceal a happy secret (well, if it's mine to spill!).  I know that the very fact that I am pregnant is God's doing, and I know that He alone gives and takes away.  I am going to trust in Him as we enjoy this wonderful blessing, and push away the fear that may accompany such a joyful time.  (P.S. We have already had an ultrasound and have already seen/heard the baby's strong heartbeat!!  What a GIFT!!!)
Sweet baby — know that you are SO loved already.  You are SO wanted and anticipated.  I cannot wait to hold you in my arms next spring.  Until then, we are praying for you daily and eagerly awaiting the day you will join us.
Thank you to everyone for your love & excitement for us.  I can honestly say I can't WAIT to grow a big ol' baby belly.  😉
**Back to regularly scheduled wedding posts this week — thanks for indulging this personal post!**
xoxo, The Swansons