Hello lovely readers!!  I am still reeling from the utter perfection and beauty that was our wedding on Saturday… wait until you see the insanely gorgeous photos from this one!!  🙂 🙂  Today I am happy to share a fabulous new giveaway with all of you!  (I hope you don't mind all the giveaways… but who doesn't love free stuff??)  If you have been a blog reader for any length of time, you will know that I L-O-V-E food.  Cooking and fine dining have always been passions of mine.  I love to watch people cook, cook things myself, and eat delicious things other people cook for me!  Well here in Los Angeles, we are gearing up for a huge event called THE TASTE.  It is sponsored by the LA Times and is a fantastic celebration (a self-proclaimed "culinary spectacular," if you will) of all things food, wrapped up in 9 events over 4 days.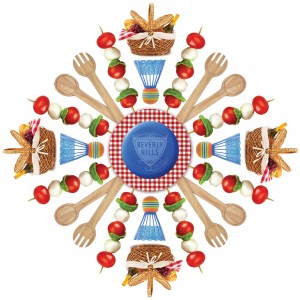 Imagine unlimited food tastings and drinks from some of the best local restaurants and chefs.  Add in presentations from celebrity chefs, cooking demos, and live music… and you have the recipe for quite the tasty weekend.  🙂  Tickets are now on sale but guess what?  Thanks to my super-fab insider at the Times… Not one but TWO of my lucky readers will win a pair (so each winner gets a pair) of tickets to the event of their choice that weekend!!!!  You can pick from these 9 fabulous events:
Burgers & Beer (7-10p) on Friday, 9/2
Art of Mixing (9p-midnight) on Friday, 9/2
Secrets from the Kitchen & Cellar (11a-3p) on Saturday, 9/3
Taco Tequila Tryst (7-10p) on Saturday, 9/3
Fashion Bites Brunch (10a-2p) on Sunday, 9/4
Street Eats (4-8p) on Sunday, 9/4
Desserts after Dark (8-11p) on Sunday, 9/4
Food Noir (8p-midnight) on Sunday, 9/4
Picnic in the Hills (noon-4p) on Monday, 9/5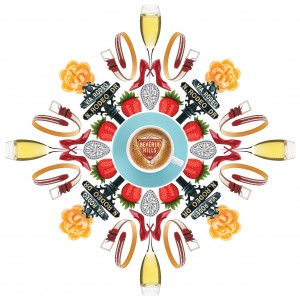 Check this site out to read about the details & participating chefs and restaurants for each event.  I'm curious to see if one of the winners picks the event I am attending (unfortunately I can only make one event that weekend… but it's a great one!)… I will keep that under wraps for now.  😉
Here are the simple instructions on how to enter!
Make sure you "like" Events of Love and Splendor on Facebook before entering (I really want the winners to be L&S faithfuls <3)
Comment below and let me know which of the 9 events you would want to attend if you are a winner
Tell me your favorite soCal eatery… it could be a restaurant, a taco stand, a food truck or a cupcake shop!  I just want to add to my list of yummy hotspots!
That's it!  To ensure you have a chance to win, make sure you follow all 3 instructions above.  Entries will be accepted until this Friday (8/26) morning at 11a.m. PST.  The winners will be announced shortly thereafter, around lunchtime PST.  😉  Of course, the winners will need to be a local soCal-ers or someone who is willing to travel to soCal for the festivities.  😉
—
Check back on Friday to see all the great eateries the entrants list for us in the comments and of course… to see if you're one of the big winners!!  Best of luck and have a marvelous day~
—
xoxo,
Angel
—
P.S. Love and Splendor is not affiliated with The LA Times or this event.  This is simply a gift to our readers from a friend at the newspaper!  🙂  We are not receiving anything in exchange for sharing this giveaway.  Enjoy!