Happy Friday, everyone!  I hope you had a wonderful 4th of July yesterday (if you are here in the USA).  I am truly grateful to live in this beautiful country and thank God for the blessings and freedoms I've enjoyed as a result.  Unsurprisingly, we celebrated at a proper BBQ and my contribution was organic homemade vanilla bean ice cream.  It was actually a frozen custard, made with lots of egg yolks and good, whole ingredients.  It turned out AMAZING.  You guys, it was the creamiest, dreamiest, most decadent dessert.  I think I'm making it my new Independence Day tradition!  Maybe next year Olive will be able to help me make it, too.  😉
If you follow me on Instagram, you've probably seen Olive twirling around in some of my favorite dresses from dot dot smile.  My sweet friend Nicole is the stylish maven behind the clothing line and she puts out the cutest twirl-friendly dresses and funky leggings for your kiddos!  Olive has four "Lucy" dresses in various patterns, and I can't get over the newest prints for summer.  They are just toooo cute!  I get tons of compliments on them when we're out and about.  The cut is perfectly fitted in the body and the full skirt drapes beautifully (and is perfect for twirling, naturally!).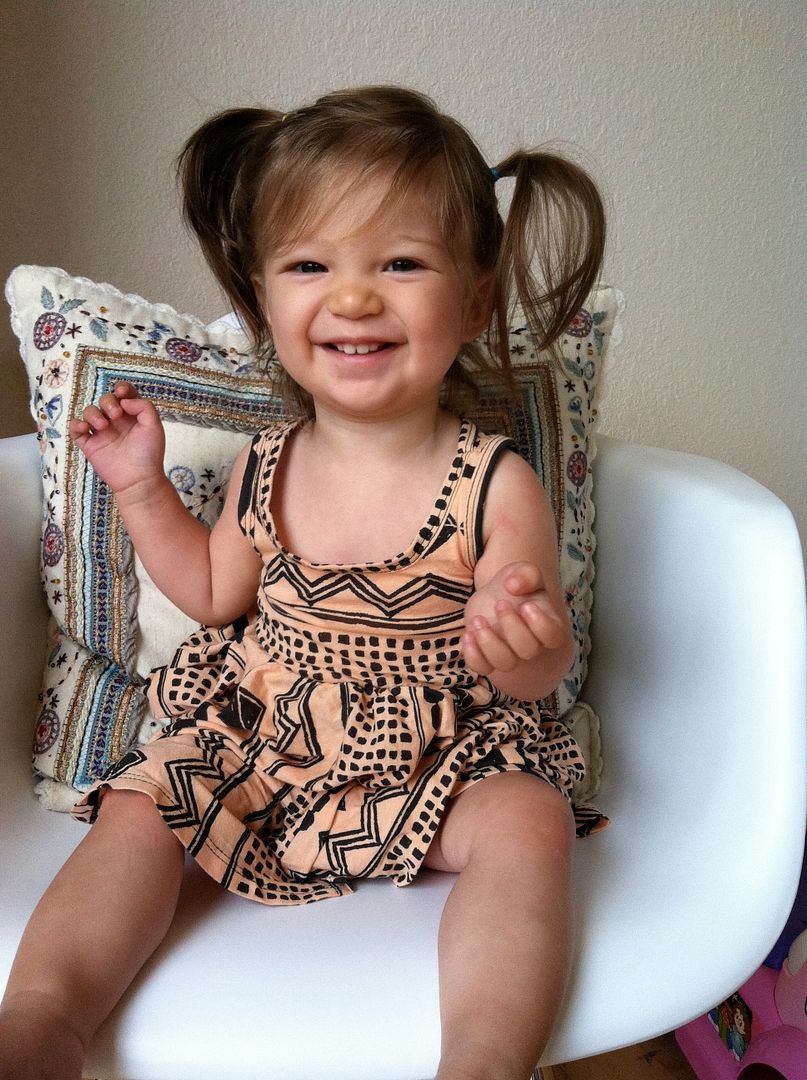 wearing the new "peachy peach aztec" in the Lucy Dress
If you have a little boy, I know lots of friends love the "Azure" leggings!  They come in tons of great patterns, many gender-neutral, so no one has to be left out of the fun.
Today I am THRILLED to be sharing the dot dot smile love with a fun giveaway.  We are giving away any darling Lucy dress *and* a pair of Azure leggings for your little one, in the patterns and sizes of your choice!
You can see Olive looooves her dot dot smile dresses!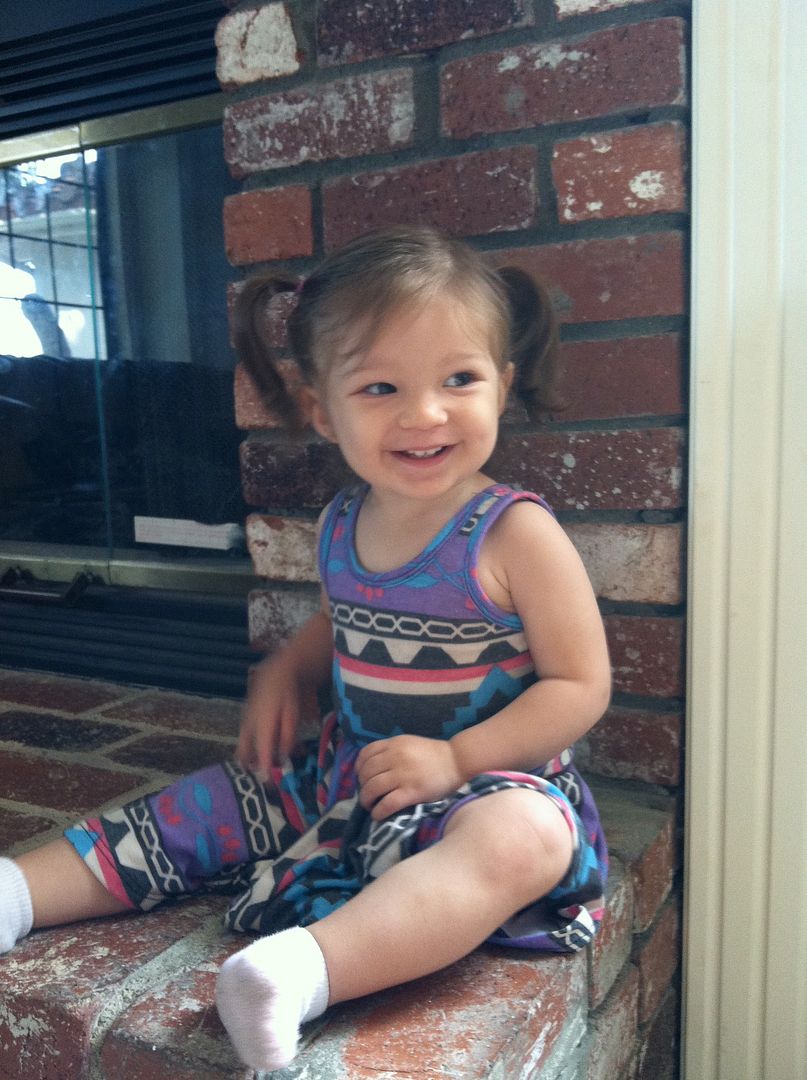 "purple party aztec" Lucy dress
"teal & coral aztec" Lucy dress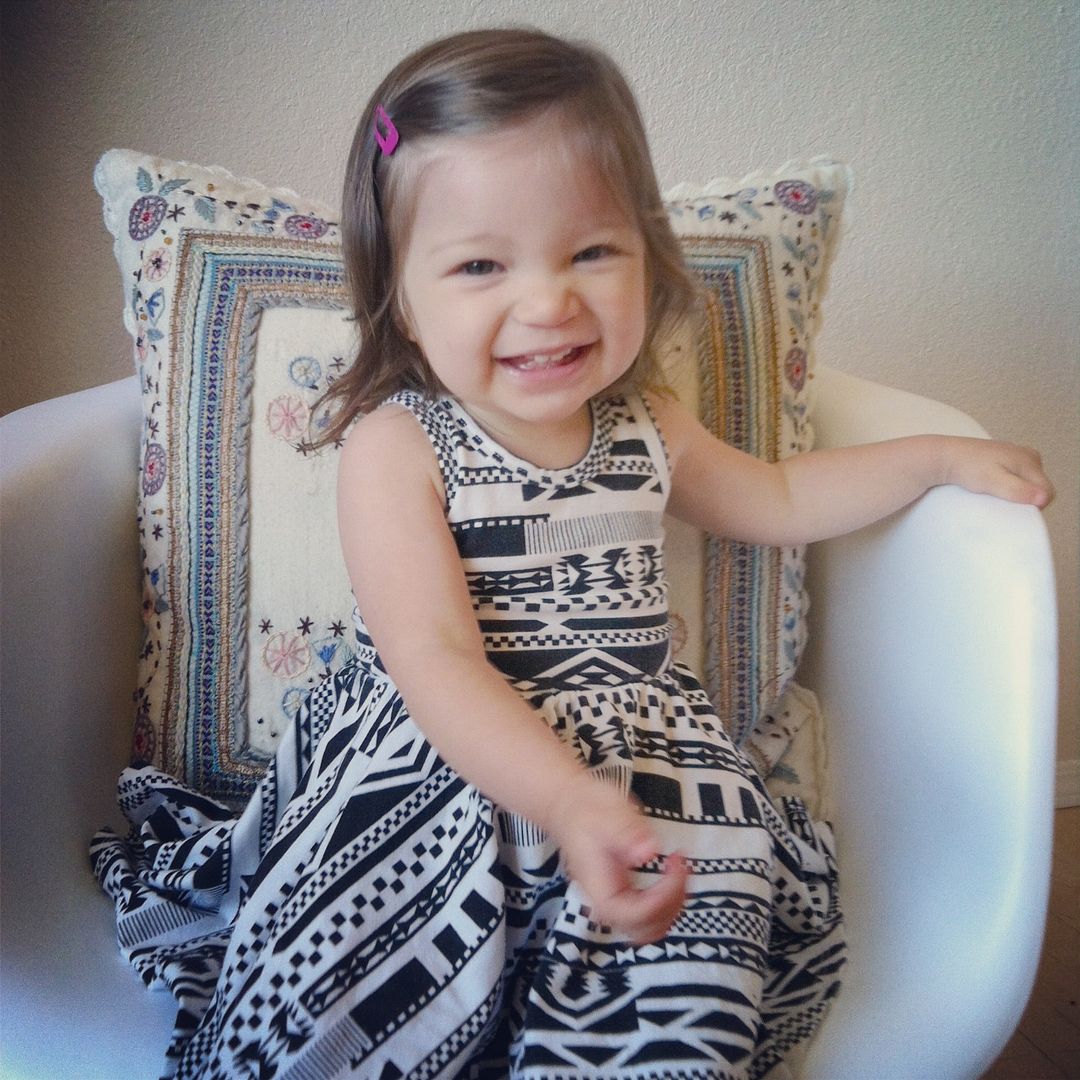 This is a BLOG + INSTAGRAM giveaway.  The rules are simple: you must comment below to enter.  One additional entry is available on Instagram .  If you post on IG but don't comment below, I can't count your entry.  The blog comment is the official way to to enter.
1) You MUST comment below and let me know what cutie in your life could use some dot dot smile in their wardrobe.  Add one fun fact about your little one that makes you smile… a quirk, a habit, something they say or do, etc.
2) For an ADDITIONAL entry, post a picture on Instagram of your little one (or cousin, niece, nephew, etc.) and use the hashtag #makemedotdotsmile and tag @loveandsplendor and @dotdotsmile
You have until next THURSDAY, JULY 11th at 9p PST to enter.  The winner will be announced a week from today!
That's it!  As a fun sidenote, dot dot smile is having an Independence Day sale through tomorrow (Saturday) night PST, so I'd scoot on over to their site and pick up some items all at 15% using the code SMILEUSA before the sale is up!!
I'm looking forward to reading your entries!!  Have a delightful weekend & see you Monday!