Happy Friday, everyone!!  I hope you all had an amazing week~  Thank you for stopping by before you kick off the weekend!
Although Olive's actual birthday isn't until the 12th, I officially have ONE WEEK left until Olive's 1st bash.  We are excited to celebrate the first year of our darling daughter with so many loved ones, some of whom are traveling pretty significant distances to be with us!  I should've known better than to plan the party for a Saturday when so many of our wedding industry friends have events to shoot and style, but the date was set to coincide with some travel plans.  All that to say, we are grateful for each of the amazing families coming together next weekend on behalf of our little girl!  I think at last count we are expecting about 60 adults and 30 (!) kids & babies.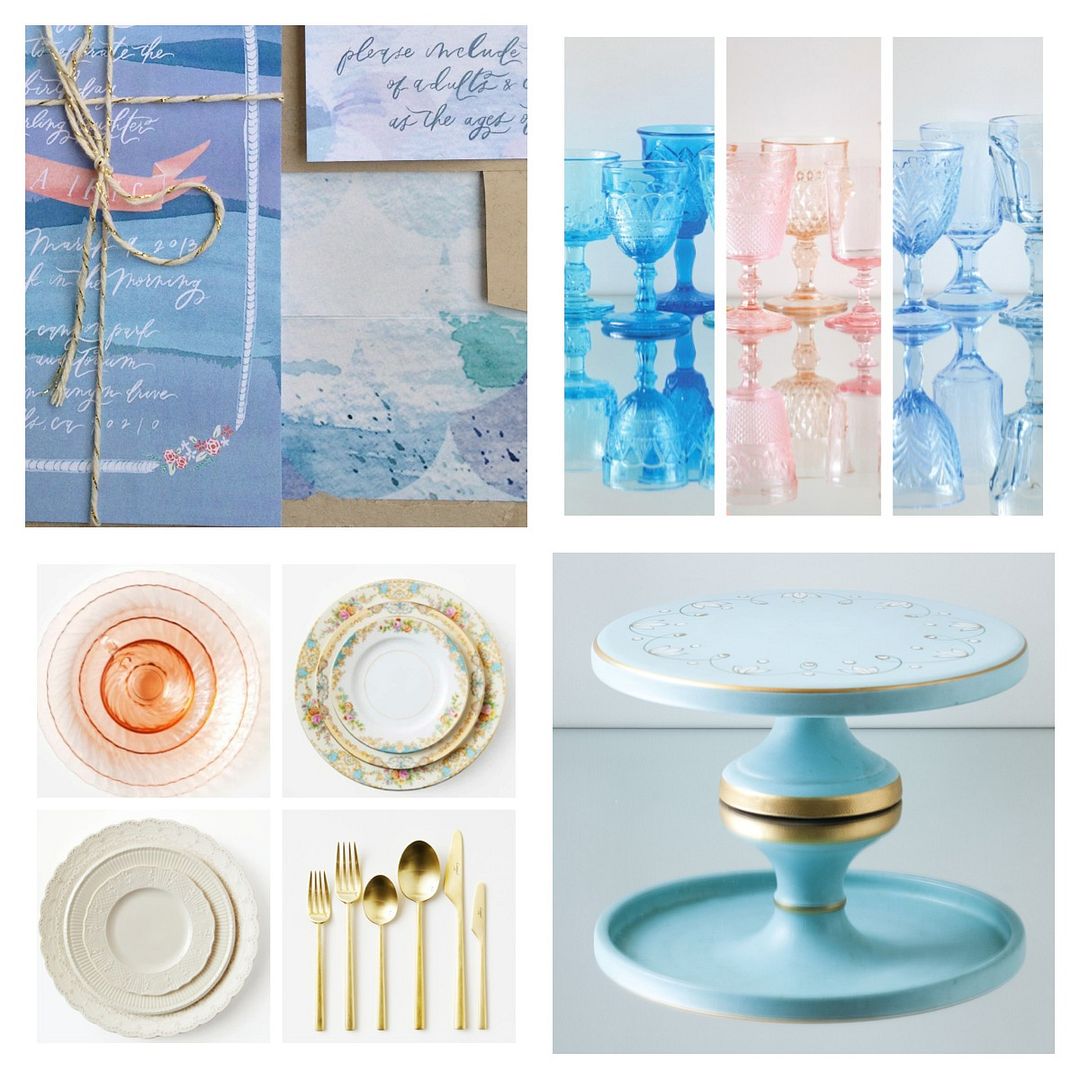 a spark of inspiration from my friends at Casa de Perrin.  The top left photo is of the actual party invitation, created by the amazing Chelsea Petaja.
I started thinking about Olive's birthday about 3 months ago, because I knew I wanted to do something pretty special à la cultural tradition.  After chatting with Erik and my parents, we made some initial guidelines and I got down to business planning and designing!  Today I wanted to give you a glimpse of what's in store for this celebration.  I still want to keep most of the details under wraps for our guests, so here are just a handful of hints about the plans in progress…
The party will be swathed in a palette that includes watery shades of blue and green (aqua, teal, ocean, sky, mint), feminine blush and peach, and a touch of GOLD!
There is a subtle water/ocean motif in many design elements.  The original venue for the party was steps from the ocean, but we changed it right before sending out invites.  My inspiration for the palette remained the same nonetheless.  There won't be any starfish, shells or anchors in sight, but other whimsical details definitely reference my love of the sea.
I hired an entertainer for the party.  Don't worry: it's not a clown or magician or mime!  I am actually really excited about this part of the party and think the adults will find it as fun as the kids (at least I hope so!).
Lunch is being catered by a yummy chain restaurant.  Yep, I said chain! There will be scrumptious, healthy, colorful options for everyone in attendance: vegans and paleo dieters and omnivores alike!
Dessert will be coming from two of my favorite industry friends… I'm not telling who they are, though!  I'm also bringing some nostalgic sweets to share with our guests.
I must say I have LOVED planning a child's birthday (of course partly because it is for *my* child), and would love to do more kids' events in the future.  It's always great to break out of the norm and do something to flex my creative muscles.  There is an undercurrent of playfulness and whimsy in children's event planning that really suits my aesthetic.  😉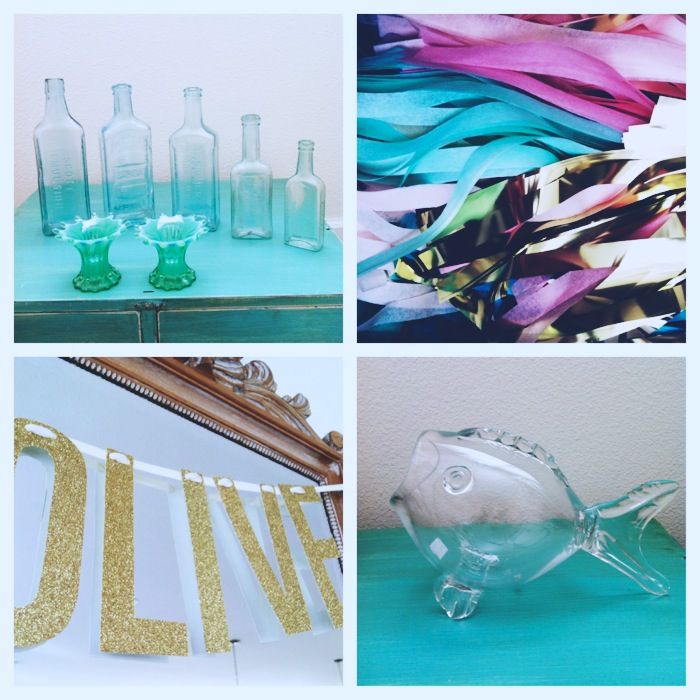 little party things…
This weekend my plan is to finish all of the signage and printed goods for the party, assemble favors, and SLEEP.  I've had one too many late nights this week and concealer can only do so much…  This girl needs some old-fashioned R&R!
Enjoy your weekend and see you Monday for our EXCITING news + giveaway!!!
xoxo, Angel