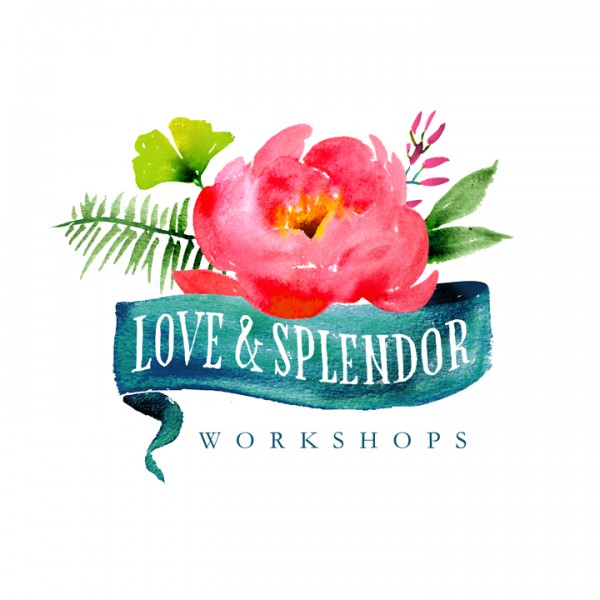 WHEN/WHERE: Monday, September 14th thru Thursday, September 17th at Greengate Ranch and Vineyards in San Luis Obispo, California
WHO: We welcome aspiring and current wedding planners and designers of all experience levels, as well as other event creatives who want to learn more about how to run a productive, profitable, passion-driven business.  Last year I was thrilled to have floral designers, stationers, calligraphers and bakers in attendance at the workshop.  The material can be adapted to many different creative entrepreneurs.
WORKSHOP SPEAKERS + COLLABORATORS: This year's line up includes Angel Swanson, film photographer Ryan Ray, Jen and Jason Campbell of Green Wedding Shoes, Jeni of Found Rentals, Diana and Josh of Casa de Perrin, Jesi Haack of Jesi Haack Design, Asha Renew of Wilder Floral Co., Melody of Sweet and Saucy Shop, Emarie VanGalio of La Tavola Linen and Theoni Collection, and MORE to be announced.  🙂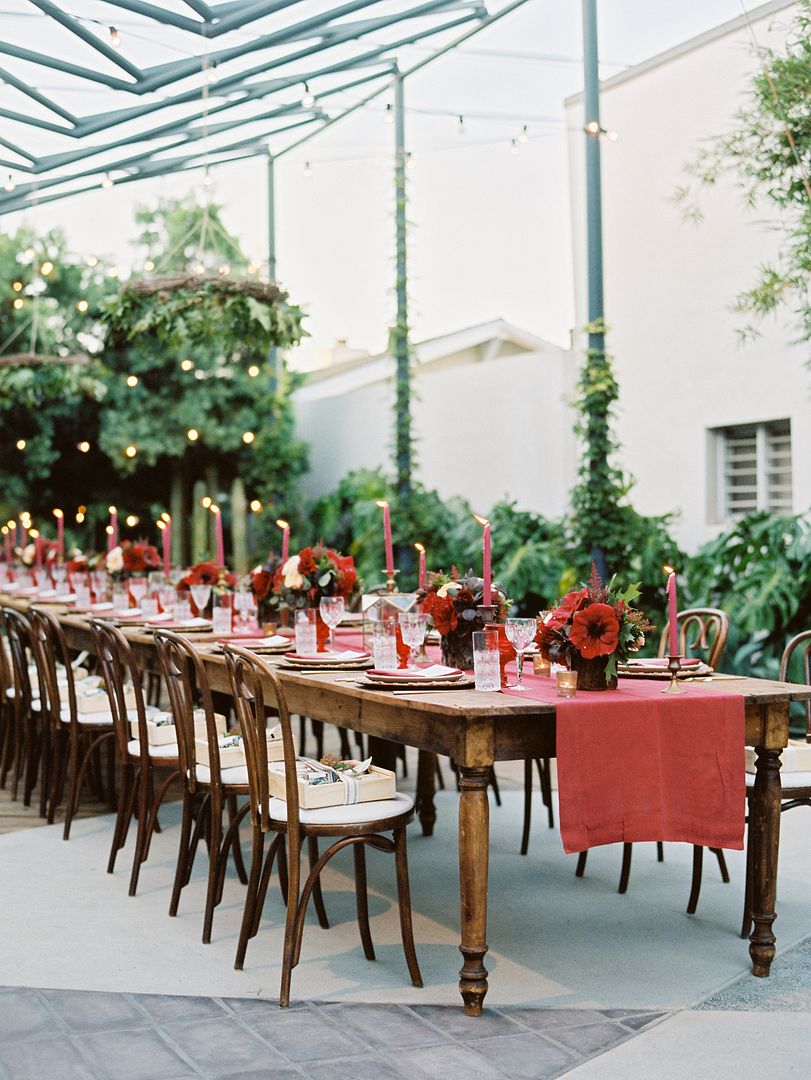 photo by Ryan Ray
ABBREVIATED SCHEDULE // I love a good surprise so I'm keeping many details under wraps.  For now, here's a basic look at how we will spend our time.  Of course, schedule subject to change as plans shape up.
MONDAY, SEPTEMBER 14TH

Check-in to your room and get settled from 2-4p
4p Opening session // Angel Swanson
5p Depart for dinner
530-8p Private Welcome Dinner — an exquisite meal shared with new friends, and a perfect time to break the ice and get to know one another!

TUESDAY, SEPTEMBER 15TH

8a Breakfast
9a – 12 noon Speaker Sessions
12 noon Lunch
1p – 2p Speaker Session
230-430p Off-site Visit & Table Mockup Reveal
430-530p Prep for Dinner
530-830p Dinner — a detail-laden immersive experience
830-10p Campfire Conversation // Coffee, Cocoa, S'Mores + a Facilitated Time of Connecting Together

WEDNESDAY, SEPTEMBER 16TH

8a Breakfast
9-12 noon Speaker Sessions
12-1p Lunch
1-5p Speaker Sessions
5-6p Prep for Dinner
6p-9p Final Dinner — a grand finale you won't soon forget, with lots of surprises in store!
9-10p Campfire Conversation

THURSDAY, SEPTEMBER 17TH

730-9a Breakfast & Pack up for departure
9-11a Final Sessions + Q&A
11a-12 noon Farewells & Departures
WHAT'S INCLUDED:
Four days filled with actionable information, taught in a beautifully designed learning environment.
A warm and welcoming community of industry-leading speakers and collaborators who will share their unique stories with you.  Questions are encouraged and each collaborator has a sincere desire to see you grow and shine!
An intimately sized group of attendees to ensure a personalized experience.
All workshop materials, including a binder filled with helpful outlines, documents and templates.
All 8 meals from Monday dinner through Thursday breakfast — each meal will feature the best the area and season has to offer.
Plenty of snacks and treats to keep us fueled throughout the day.
Three nights of accommodations at *either* Greengate Ranch and Vineyard (the stunning location for the workshop) or our partner property, the luxurious four-diamond Dolphin Bay Resort (transportation provided daily to/from Dolphin Bay Resort).
Memorable events and experiences, meant to wow and inspire.  You can expect all the love and care you would see go into a Love & Splendor wedding.
Handpicked gifts and surprises just for you!  I LOVE a good swag bag and can't wait to spoil you!
A continuing "open door policy" — My desire is to be a lasting resource for all of my workshop attendees.  You can email and call anytime for advice and feedback, or even schedule a lunch or coffee date next time you're in California!  I have loved spending one-on-one time with attendees from last year's event!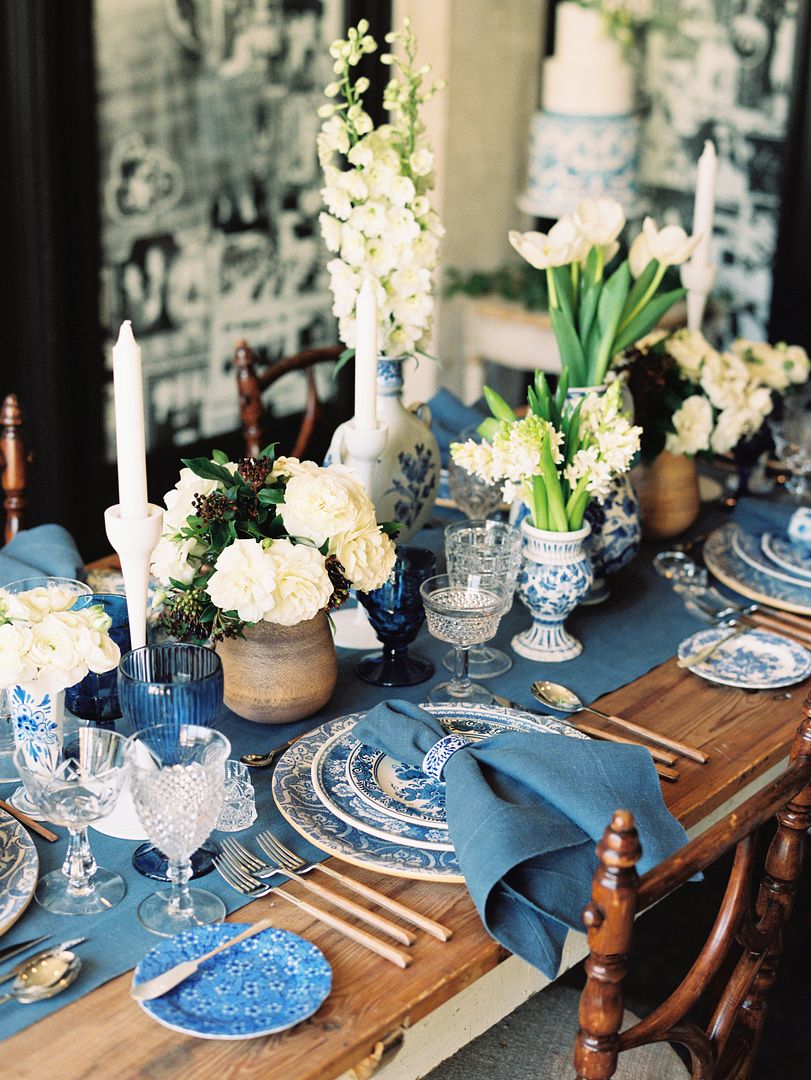 Photo by Ryan Ray
INVESTMENT: $3400 for a private room OR $2900 for a shared room + bed (shared rooms are only for friends/colleagues who sign up together and indicate their roommate at the time of registration)
ACCOMMODATIONS:
Private rooms have either a Queen or King bed, with your own full bathroom.  These rooms are available at Greengate (the breathtaking site of our workshop) *and* at Dolphin Bay (within a 2-bedroom suite which is 1600 sq feet and offers stunning ocean front views, washer/dryer and shared kitchen).
Shared rooms have one King or Queen bed to share, with one full bathroom to share.
Both private + shared rooms are available at both host properties and your room will be assigned by Love & Splendor.  Preferences can be noted at registration, but are not guaranteed.  Trust me — you can't go wrong with either property!
FAQ:
Can I come for just one or two days? // No, unfortunately there are no day passes available for the workshop; it is meant to be a complete experience.
Are there any discounts available?  // If you sign up with a business partner or friend and are willing to share a room (and king-sized bed) with them, you can opt for the shared room tuition of $2900/ea.  You must sign up with that person (on the same calendar day); roommates will be confirmed upon registration.  Shared rooms are available at both Dolphin Bay *and* Greengate and will be assigned by Love & Splendor.  All rooms are quite large and have PLENTY of space for two friends!
Can I room with a friend or colleague but have my own bed?  // Yes!  In this case you would each pay $3400 and will be assigned as "suitemates" for a 2-bedroom suite at the Dolphin Bay Resort.  You will each have your own room, bed, and bathroom.  Simply purchase a "private room" ticket and indicate your suitemate's name via email to angel@loveandsplendor.com
What if I have food allergies or dietary restrictions? // No problem!  I will collect this information before the workshop and will make sure to accommodate your needs.  🙂
Which airport is closest to the workshop location? // The closest airport is San Luis Obispo, a small regional airport a mere 10 minutes away.  If you fly into this airport on Monday, September 14th and depart on Thursday, September 17th, we will provide ground transportation (Uber or similar) for you.  Other major airports (e.g. LAX and SFO/OAK) are 2.5-3.5 hours away.  Upon registration, I can assist you with making travel arrangements and connecting with other attendees (to potentially share a rental car, etc.).
If you have any lingering questions, please don't hesitate to email angel@loveandsplendor.com and I will get back to you as quickly as possible.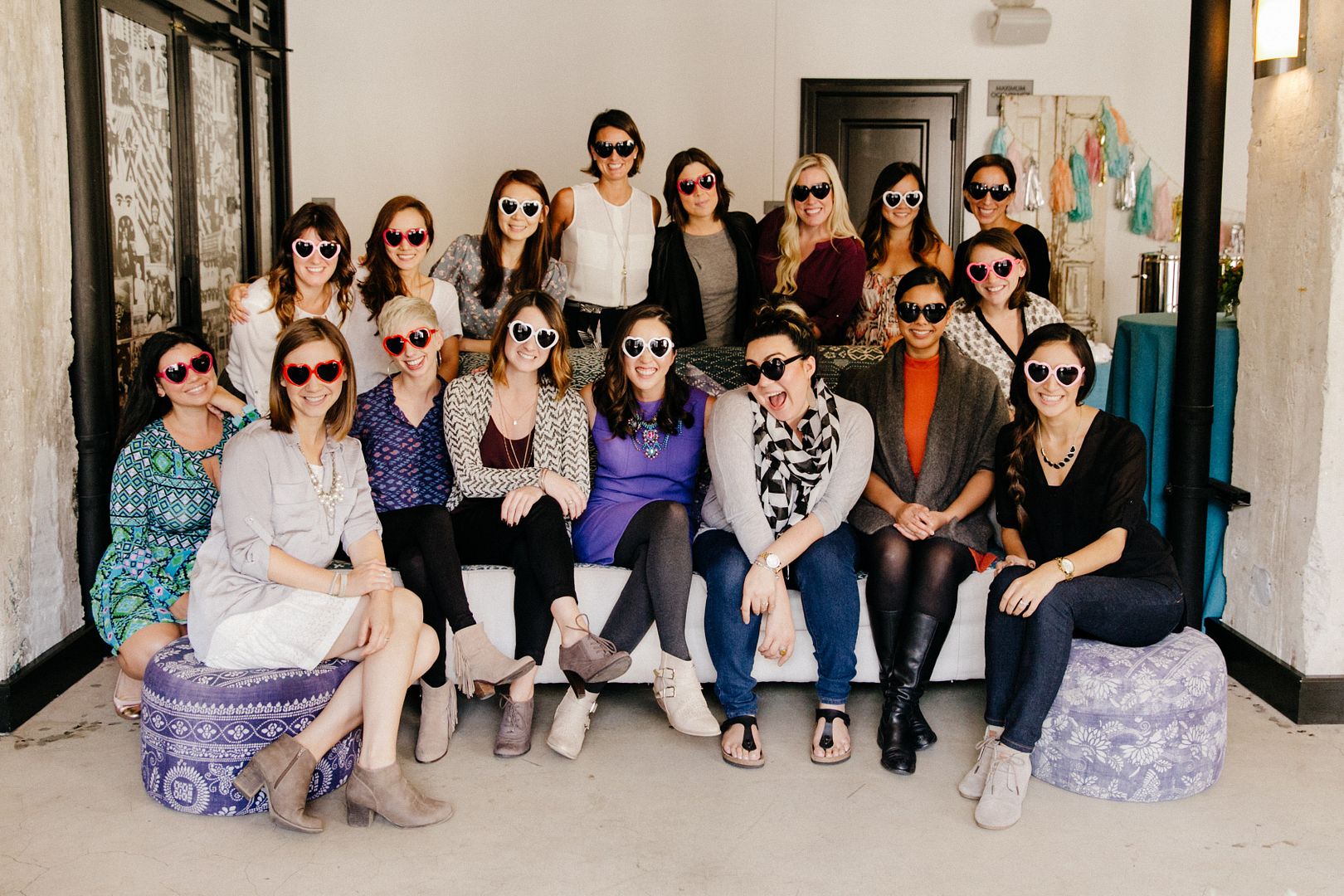 class of 2014!
Seats are limited to ensure an intimate, personal experience so if you're thinking of joining us, don't delay.  😉  I can't wait to meet you in September!