Happy Friday, everyone!!  We're back with a fun mini-series today, inspired by the fact that both Michelle and I saw our younger sisters get married last month!  In fact, my sis Anna and her sis Nicole were married two days apart!!!  Needless to say, June was a crazy month for us!  😉  We thought it would be fun to share about both weddings here, from inspiration to conception.  They both had beautiful and unique celebrations so it will be fun to take a sneak peek into each.  Back when my mom got married in 2008, I did something similar with a few posts chronicling her planning process and the fruition of the day.  I know Michelle would agree that helping a loved one plan their nuptials is something very, very special.  Today we'll kick off the series with a bit from Michy about her sister, her now-husband Mike, and their engagement story.
—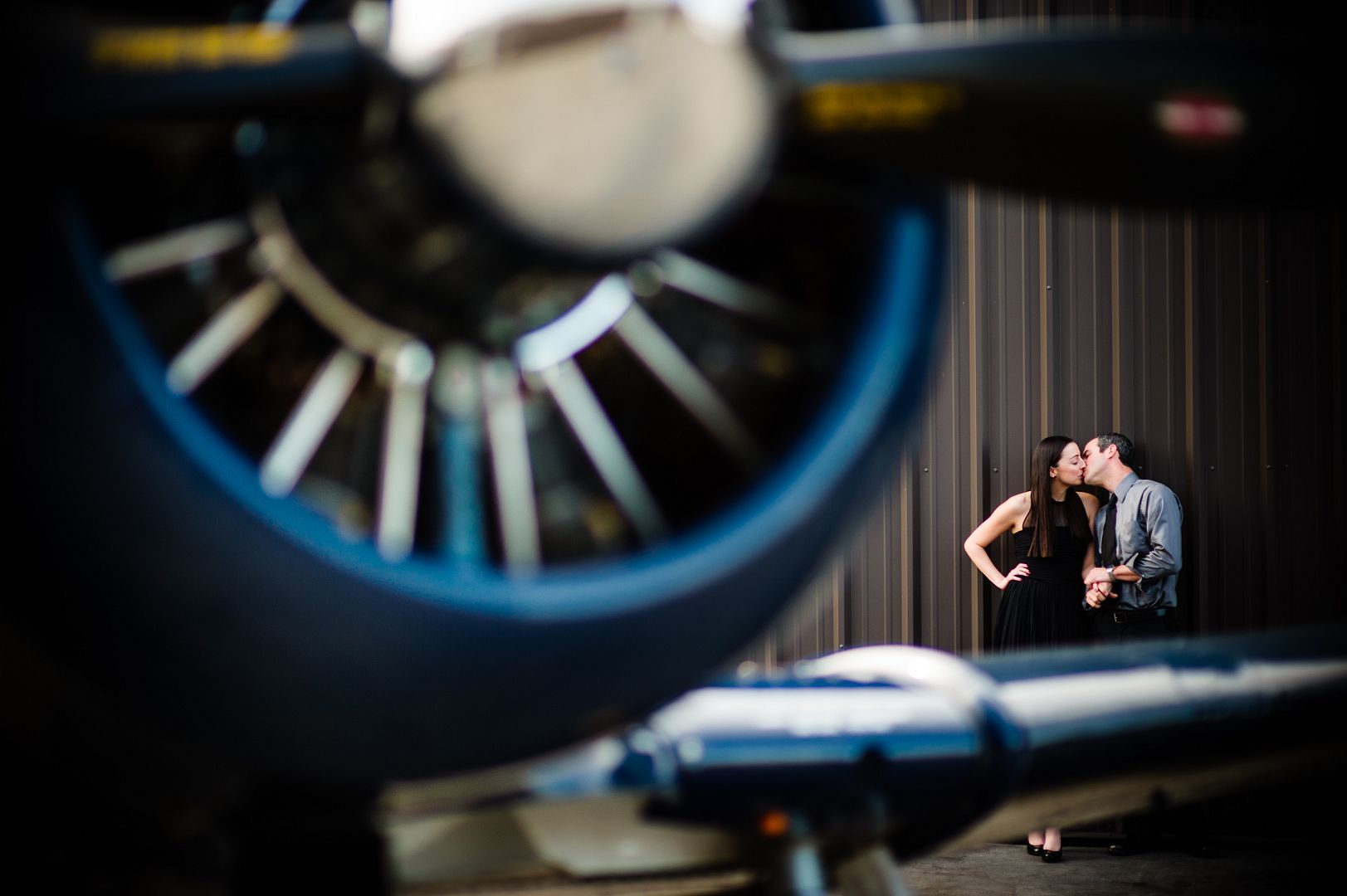 photo by Herman Au
My little sister, Nicole, got married last month!  I can't believe the day has now come and gone.  She got engaged December 2010 and with no immediate rush to get married last year, she instead wanted to take her time, enjoy being engaged, and figure out how to make her special day perfect.  It was honestly surreal for me to see her planning her wedding.  Nicole and I are five years apart in age, so to me she is not only my little sister, but also somewhat of my "daughter," in a sense.  I have been there to watch her grow from the little rugrat who used to climb up the sides of the door frame like Spiderman to the beautiful woman she is today.  We have always shared an incredible bond and as the youngest of three daughters, she and I found more time to be silly together.  We invented a sliding cheek kiss as kids in the bathtub which we still do to this day, we have sayings only she and I understand, and we share so many mannerisms that people often confuse us (actually, all three of us get confused for one another!).  I hold memories of her running around the house as a child with a cop badge and toy gun confidently saying she was never going to wear a dress in her life (even to her own wedding!) unless she could wear shorts underneath.  She preferred playing with our brother and his GI Joes or cars as opposed to the plethora of Barbies my older sister and I spent countless hours with.  She was a proud tomboy for most of her life.  Yet today, while she still loves rocking jeans + a flannel shirt + Vans, she has grown into a gorgeous young woman filled with love, determination and a vivacious attitude toward life.  I am so incredibly proud to have her as my sister and I was thrilled to be her Maid of Honor.
The proposal deserves to be mentioned as it was one of the most creative and romantic proposals I've heard about in a long time.  My now brother-in-law (!), Mike, is a flight instructor and for the past few years, he and my sister have flown all over California and Nevada.  Whether it was up to Big Bear to snowboard for the weekend, Sacramento or Las Vegas to visit family, Catalina Island to have lunch for the day or Palm Springs to personally drop off my sister and her girlfriends for her bachelorette weekend, they are always on the move up in the air.  So two years ago on Christmas Eve, he mentioned he had to work and asked if she wanted to join and she happily said yes.  Little did she know the whole time they were in the air, he had the ring in his pocket and a big surprise waiting back at the hangar.  The days (and nights) leading up to Christmas Eve, Mike custom built a sign (with over 1000 light bulbs!!!) that said "Will You Marry Me?" on the rooftop of the hangar.  As they were approaching the airport, he flew low so she could read what had been written in lights and she screamed with excitement, "YES!!!"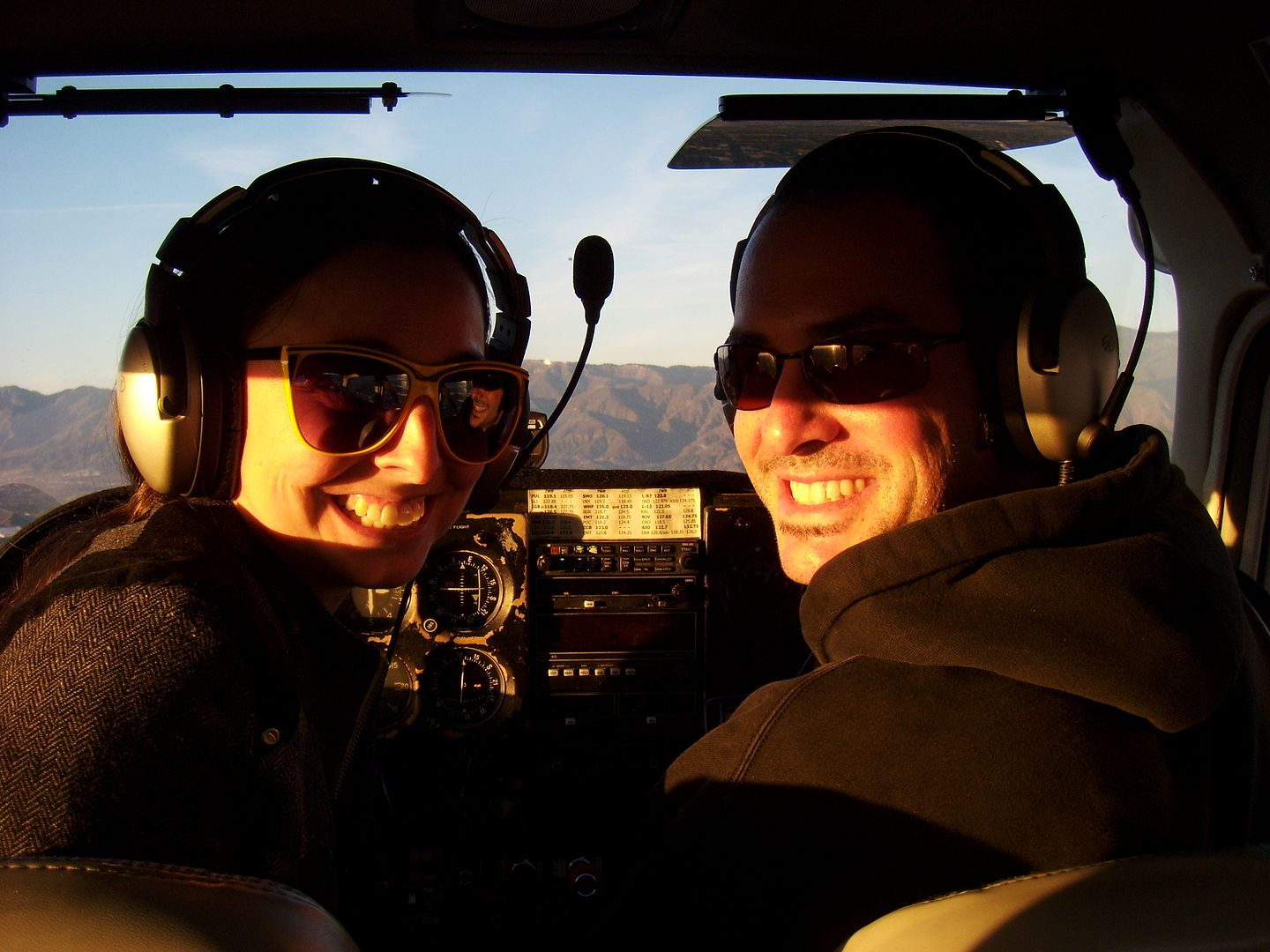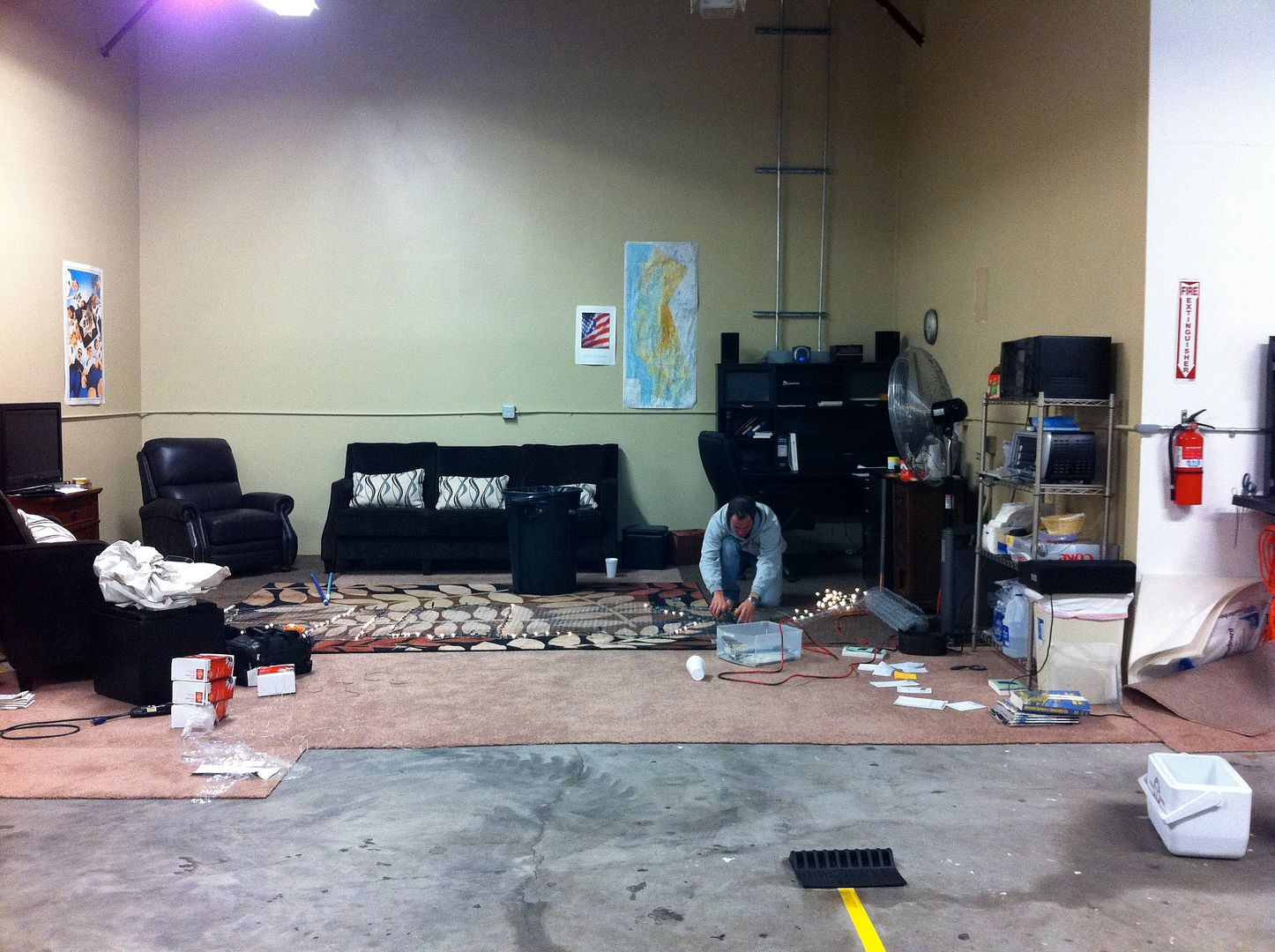 setup underway!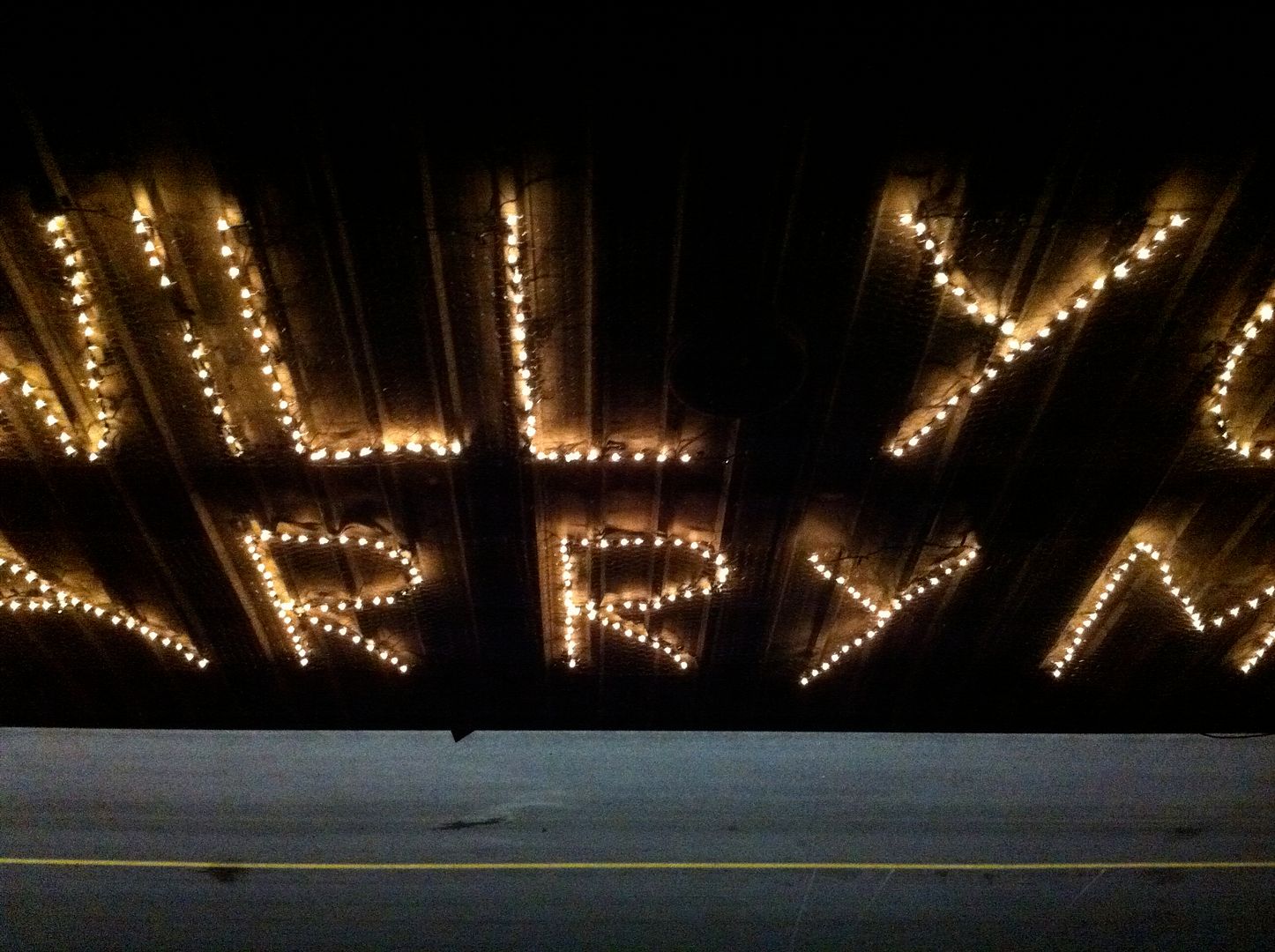 —
Now is that a sweet sendoff into the weekend or what?!  Come back next week to learn about the inspiration behind Nicole's big day, as well as the vendors she selected.  😉  I will also be sharing Olive's 4 month post (!) and my own intro to Anna's wedding.
Enjoy the weekend!  xoxo, Angel