it is with sheer joy that i am able to share these photos from my mother's wedding with you!! this is going to be a photo-heavy post, so i hope you don't mind. 😉 many heartfelt thanks go to my dear friend & colleague in the biz, trista lerit. she did an incredible job capturing this special day and i am so honored that she was with us to celebrate! without further ado….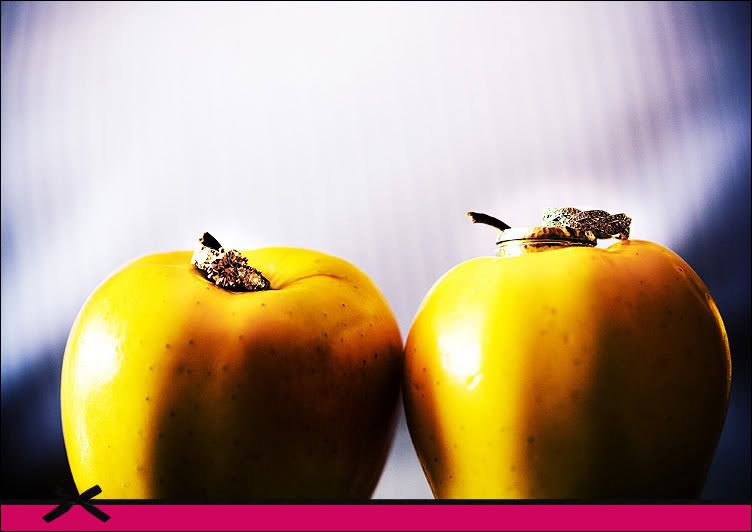 the rings!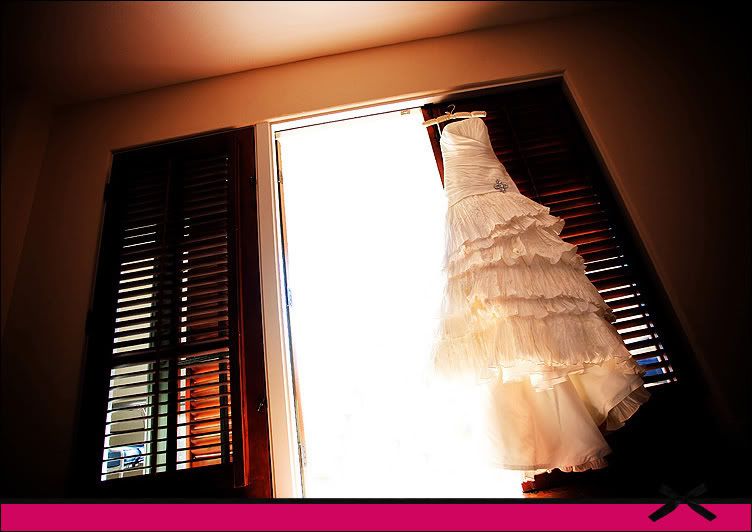 mom's gorgeous dress….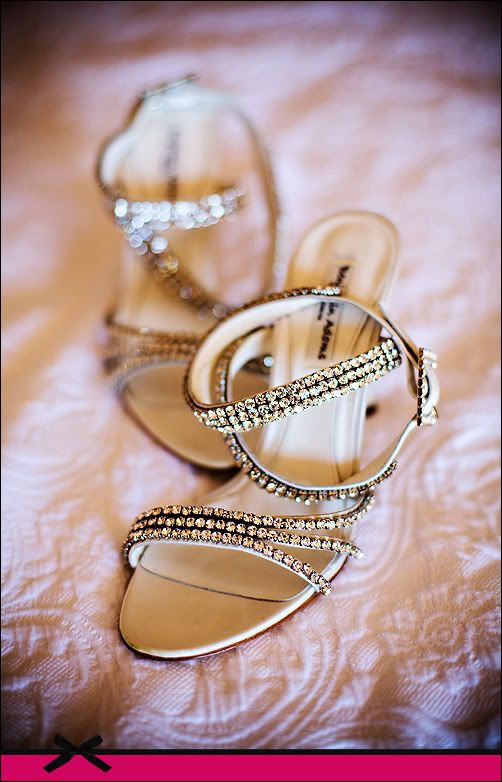 her shoes + adorable hat + birdcage veil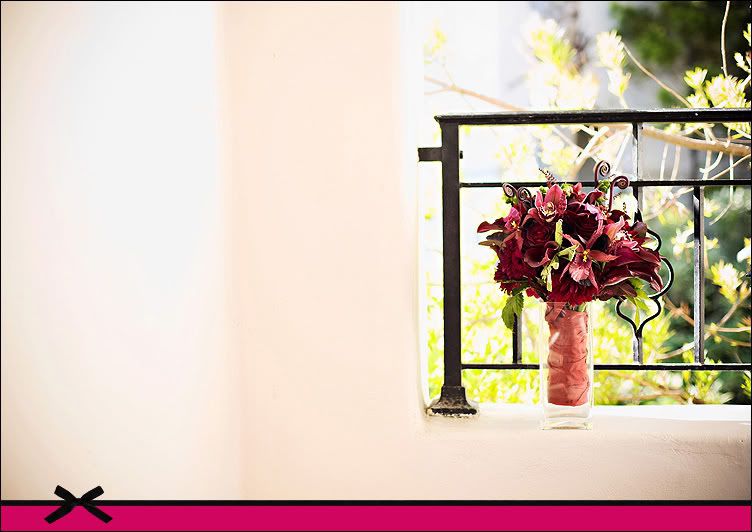 mom's bouquet was exactly as i had imagined it: textural, bold and striking.
here anna & i are helping mom into her dress. you can see which shoes i decided on. 😉 anna did not wear those slippers down the aisle, though. haha
this moody shot is perfection. aren't those ruffled tiers delicious?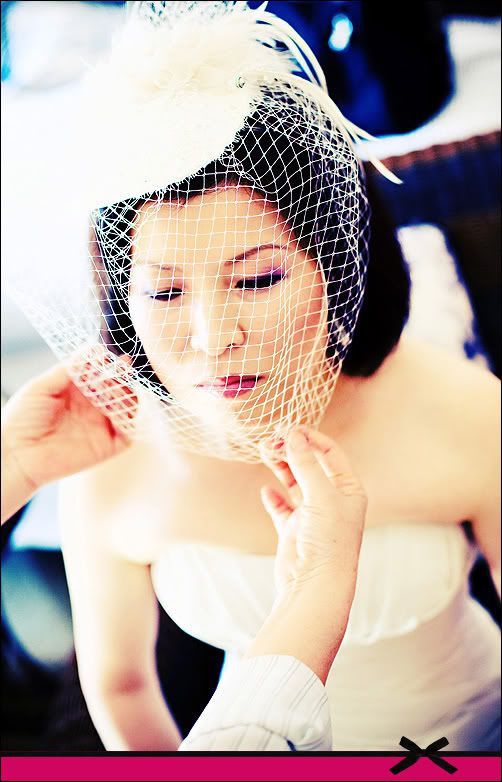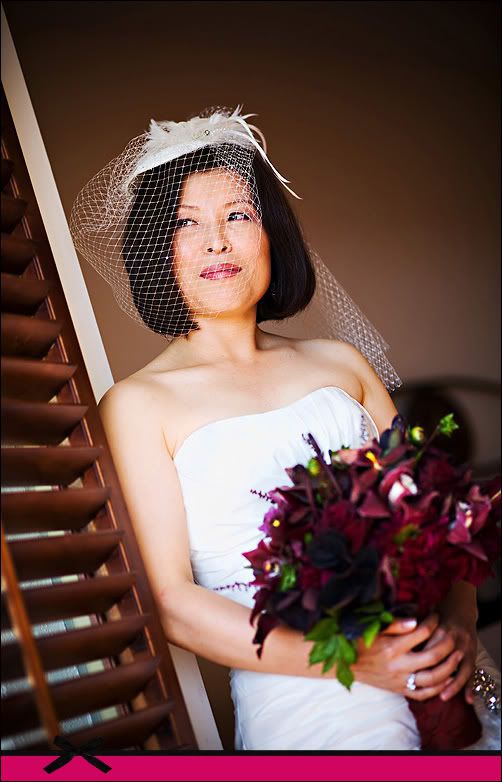 my umma is so beautiful!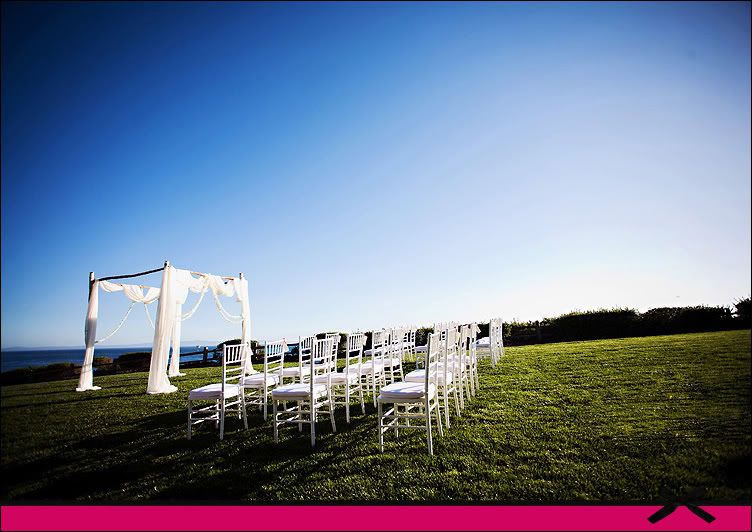 the ceremony site was the picture of tranquility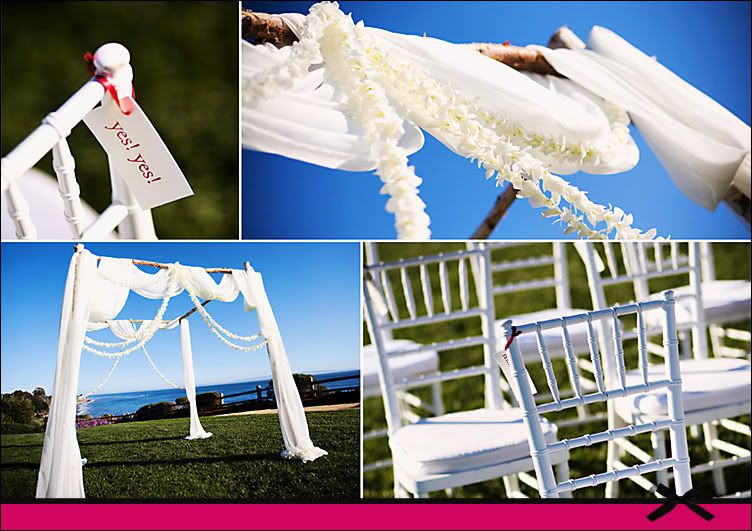 ceremony details! we had a birch structure draped with breezy white fabric. i love how camilla gracefully hung the strands of pure white dendrobium orchids to create an elegant look. i assigned all 20 guest seats using cards printed with different "love-theme" phrases on one side (from paper-source) and names on the other.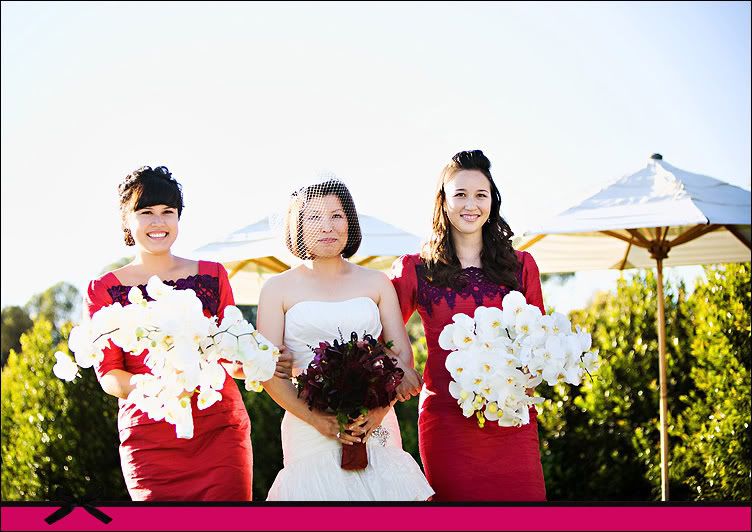 here we go! camilla outdid herself with the flowers. i loooove this shot with our trio of bouquets!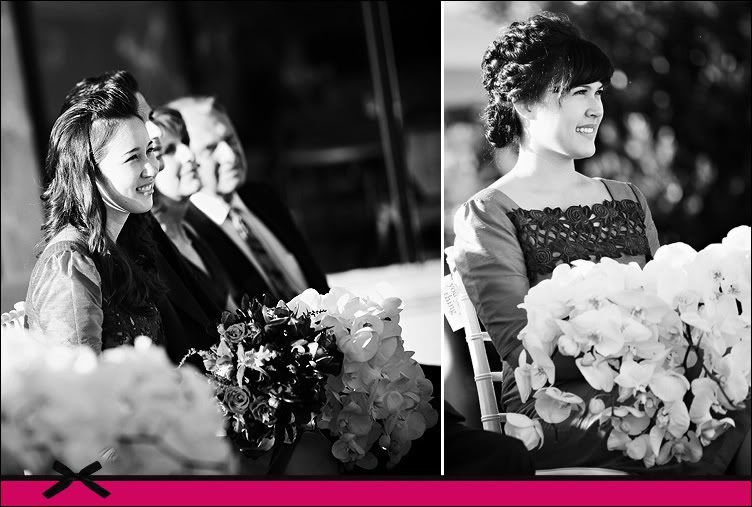 i love these candid snaps trista caught during the ceremony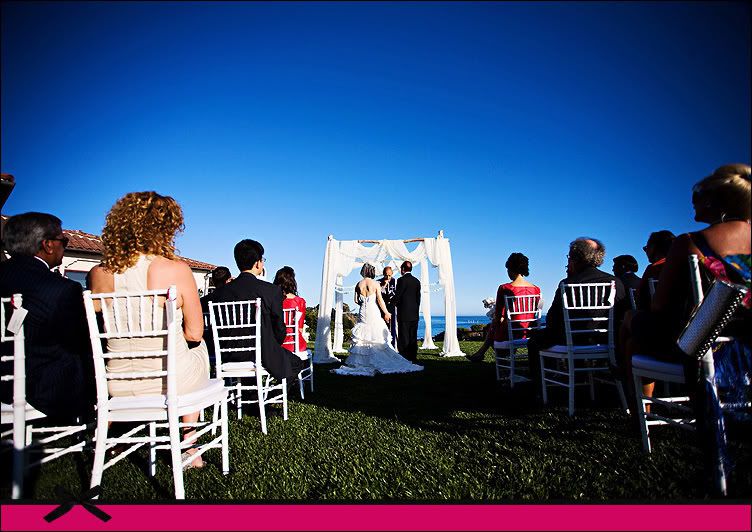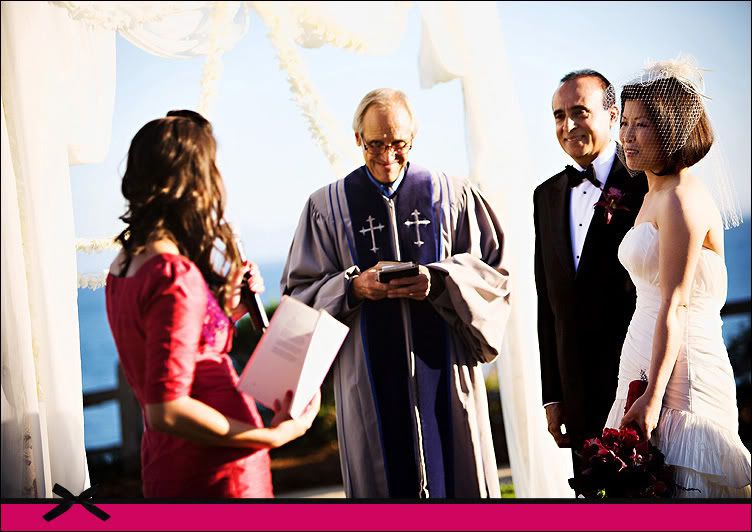 i read a sonnet by pablo neruda during the ceremony. here i am explaining the serendipity of the one they chose… which happens to be a childhood favorite of mine.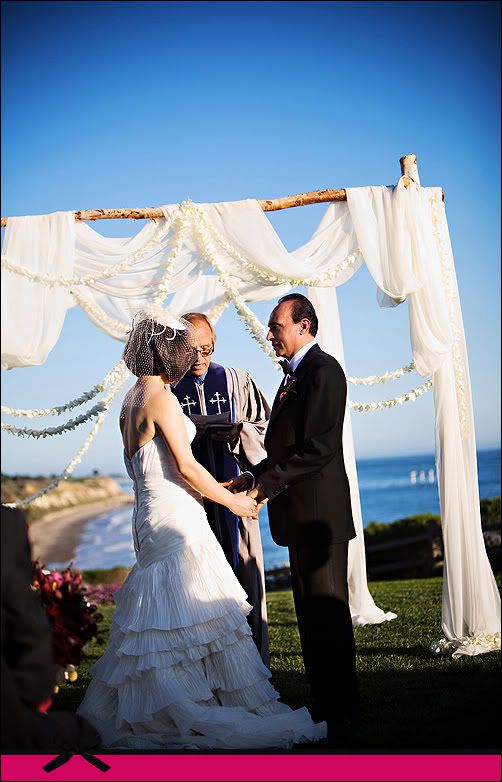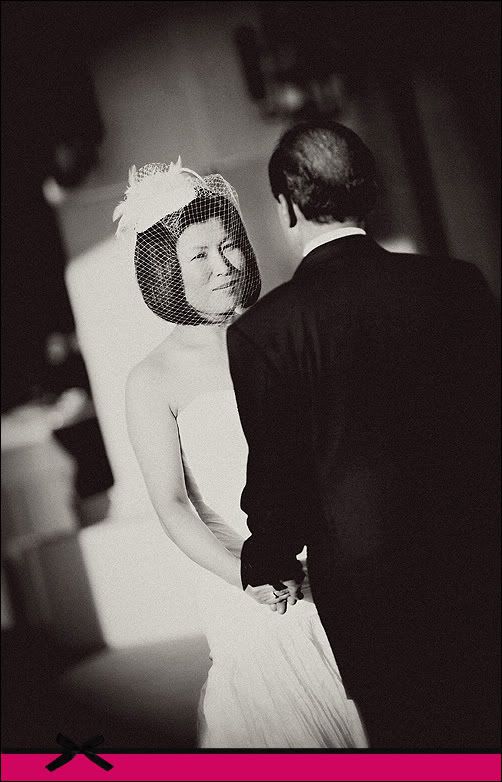 tender moments…
married!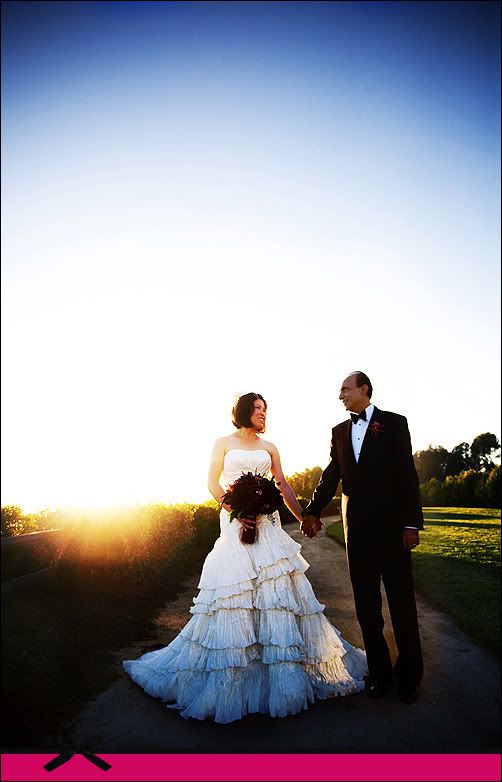 scrumptious light!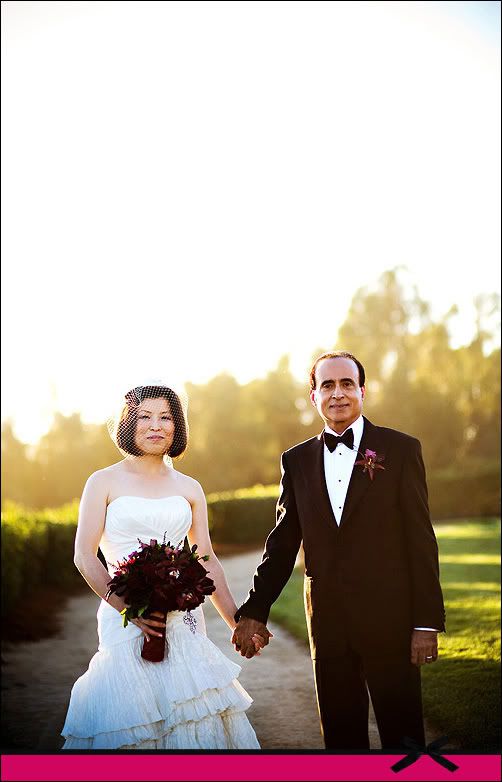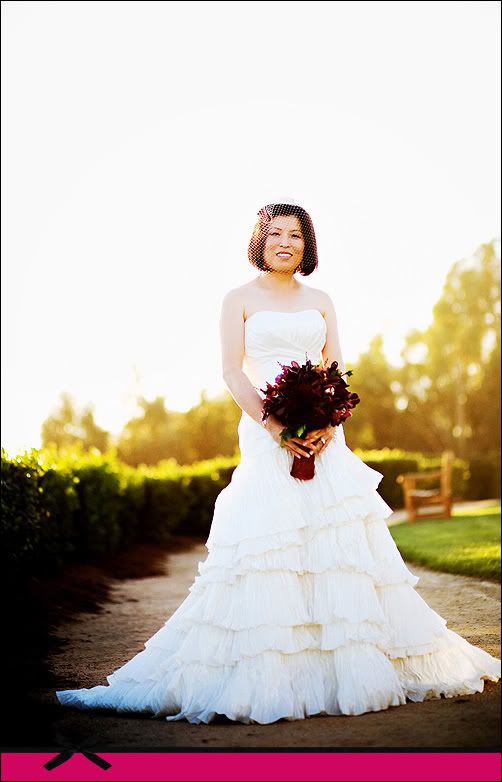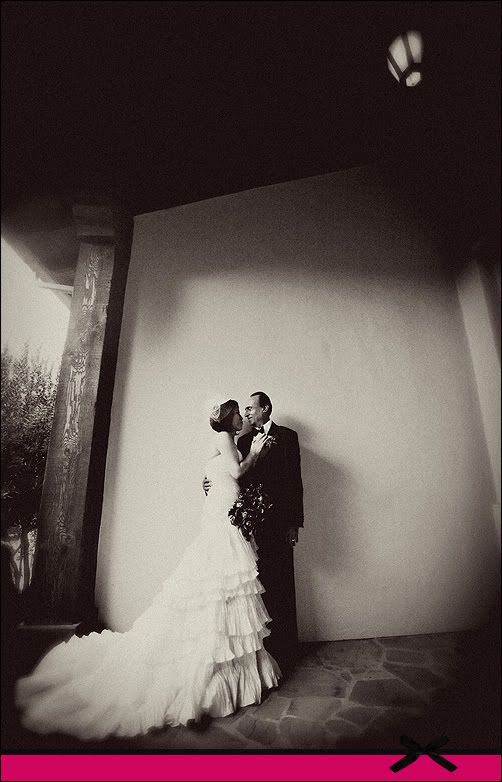 possibly my fave of the day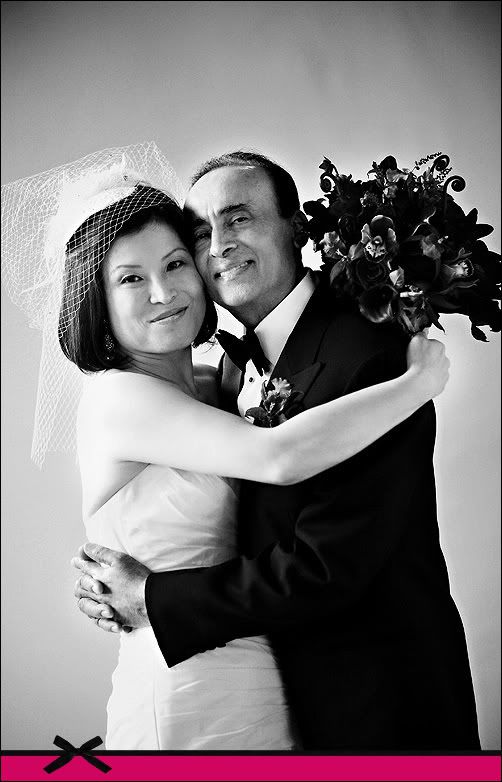 how sweet is this??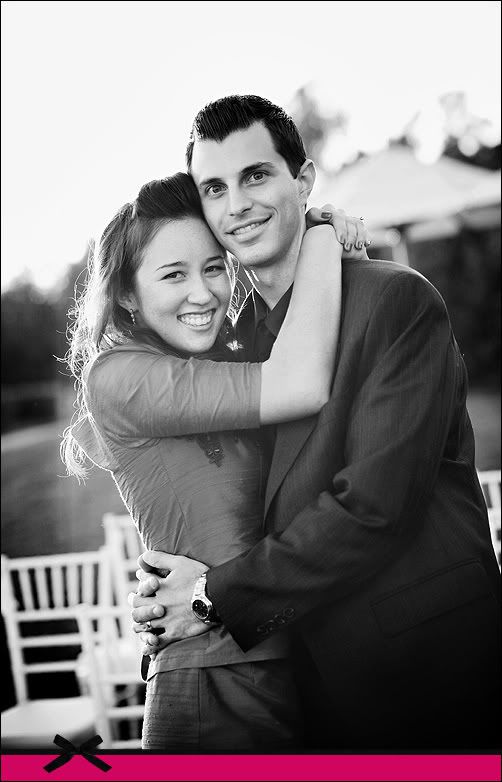 i loove this sweet portrait trista took of me & my love. 😉 erik is looking sharp in his ralph lauren suit.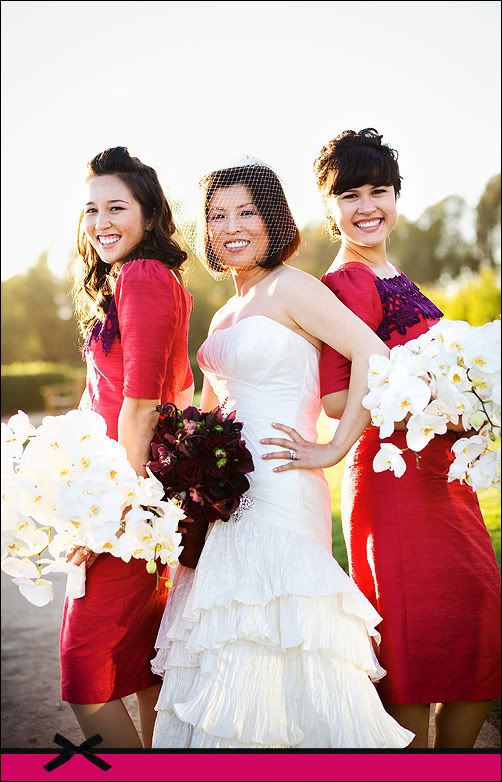 mother & daughters shot. awww! i loooooved our gigantic bouquets.
the grand dinner table, ready for guests! i looove the amber uplighting.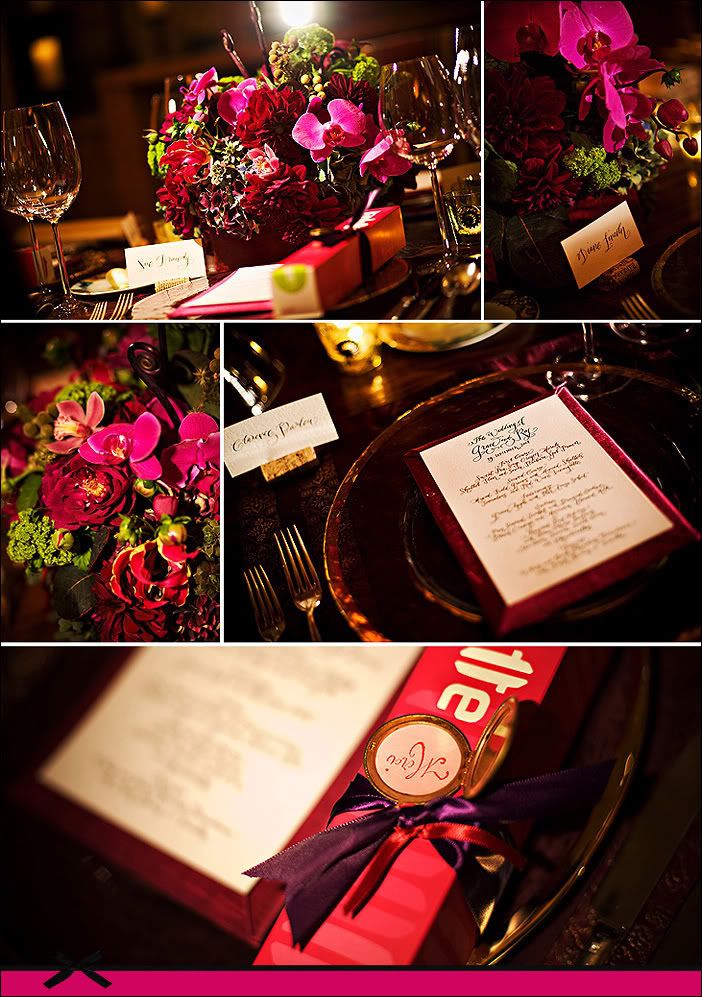 details galore! calligraphy for placecards + menus was done by the one and only crystal kluge. her whimsical lettering can be found on many paper-source products. it was a total dream to work with her. i made the menu "plaques" by cutting cardboard pieces, wrapping them in dupioni silk and topping them with crystal's custom menu design. for the paulette macarons (favors), i tied on an antique brass locket to each box and cut out a circle insert that read "Merci!" in crystal's lettering. i perched the placecards in wine corks i had collected for this purpose.  it was a playful reminder of our dining facility: a wine cellar!  placemats were sourced from crate & barrel (who knew??), while chargers + napkins were from elegant designs.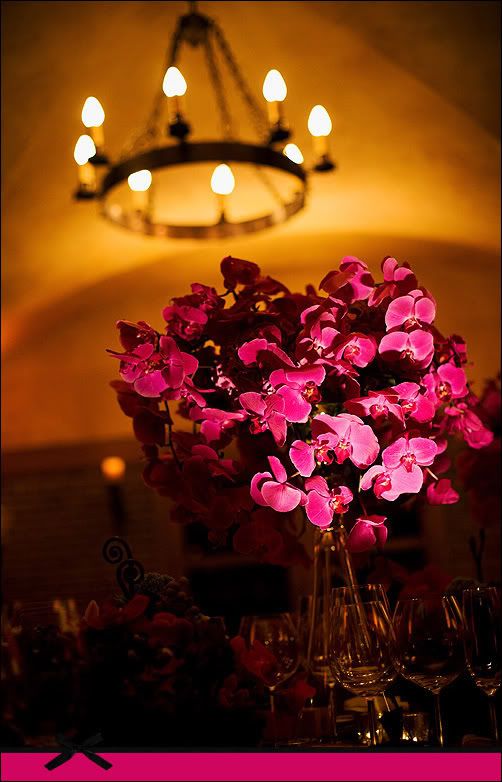 there was no shortage of orchids that evening. 😉
requisite vendor pic! me, trista & julie. julie filmed both of our weddings, and now she has filmed my mother's! anna… you're the only one left.  😉  haha jk

i hope i didn't overwhelm you!! 😉 there are just so many amazing shots to share, and these were just trista's teasers! many many thanks are in order. i will list our fab vendor team below. 😉 now i'm off to get back to work on this saturday's wedding, which will prove to be uttttttterly FABULOUS. can't wait! xoxo, angel