If you follow me on Instagram, you've already seen and heard about my new foray into the world of calligraphy.  I have always been obsessed with lettering and penmanship.  As a child, I was crazy about the Do It Yourself Lettering Book (can't believe I found it on Amazon!).  I'd spend hours trying to mimic the unique and quirky lettering styles on its pages.  In my teens, I spent way too many hours meticulously penning 7 page letters to my friends, complete with flourishes, i's dotted with hearts and a gross overuse of acronyms.  LYLAS!  (Please tell me someone knows what that means!)  I think I've always had pretty nice handwriting and many people comment on it in my day-to-day life.  I have had clients ask me to make chalkboards and signs for them, but I certainly am no calligrapher.  I leave that to the REAL masters of lettering… like my friend Anne Robin.
pals 🙂
When my clients are looking for gorgeous, fresh, modern-feeling calligraphy, I direct them to Anne.  She is incredibly talented with both classic and contemporary styles and is such a sweetheart to boot.  She occasionally teaches calligraphy classes and I made it very clear to my husband that I was dying to go.  He took the hint and bought me a seat at her most recent beginner's class as a Mother's Day gift.  The class took place this past Saturday and I'm still glowing from the experience.
There were about 16 of us in the class and Anne did such a wonderful job.  We were given a fun neon-splattered tote bag filled with all the essential supplies (nibs, ink, pens and a pad of paper) as well as a lettering guide.  I especially loved my name written by Anne, translated to laser-cut wood by Pitbulls and Posies.  What a special keepsake!!  She also gave us a beautiful print that reads, "Never Stop Learning."  I love the sentiment and couldn't agree more.  🙂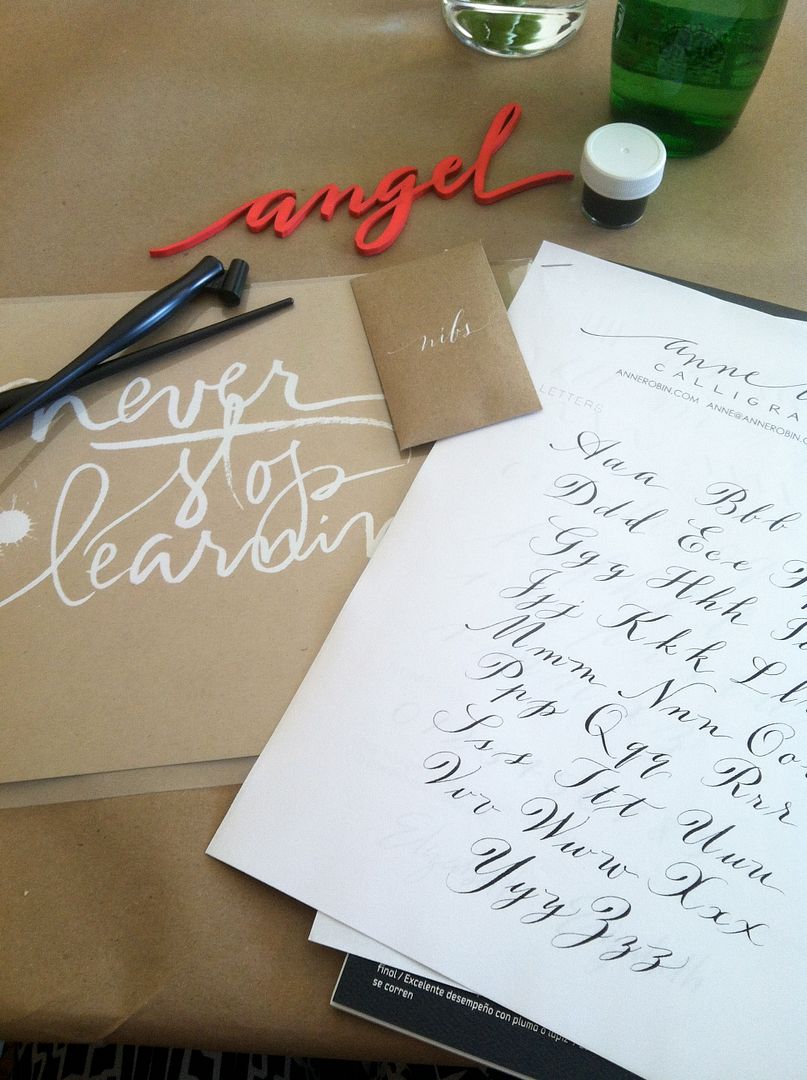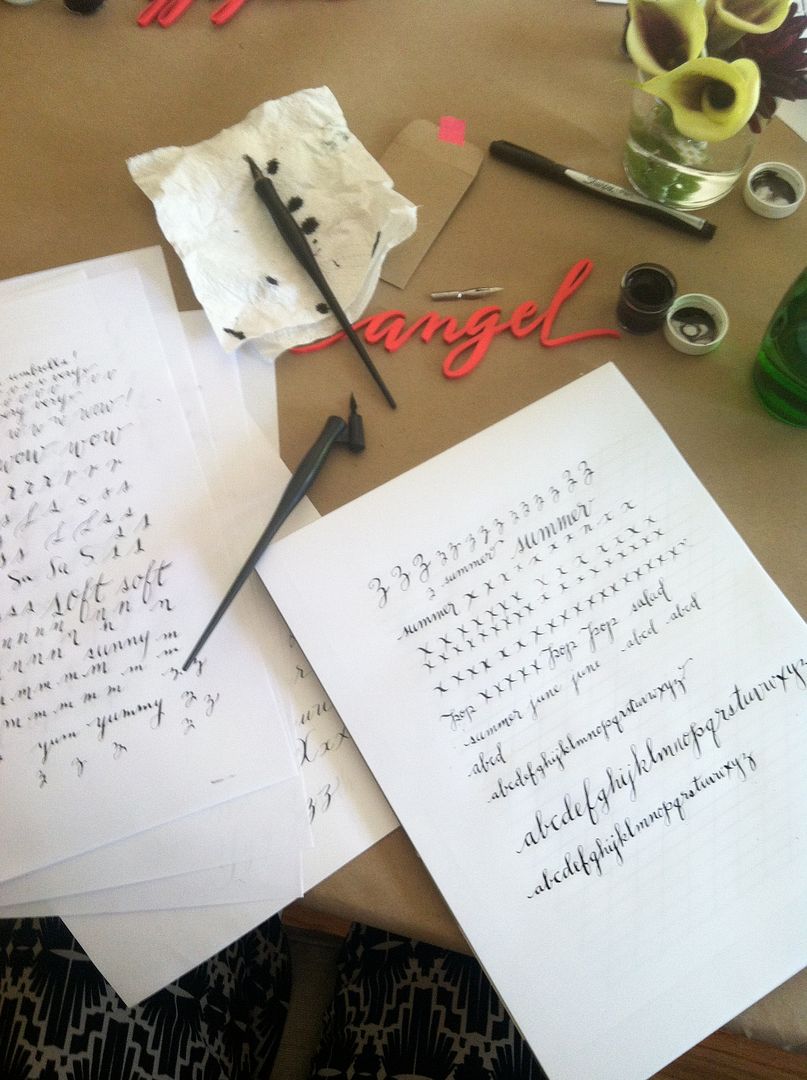 Anne used a chalkboard to help us go through each letter of the alphabet, both upper and lowercase.  As we got the hang of using our pens and nibs, she would walk around to evaluate our work and give suggestions and corrections as needed.  She answered all of our questions honestly and patiently.  Anne is such a natural teacher and is so approachable, kind and eager to help.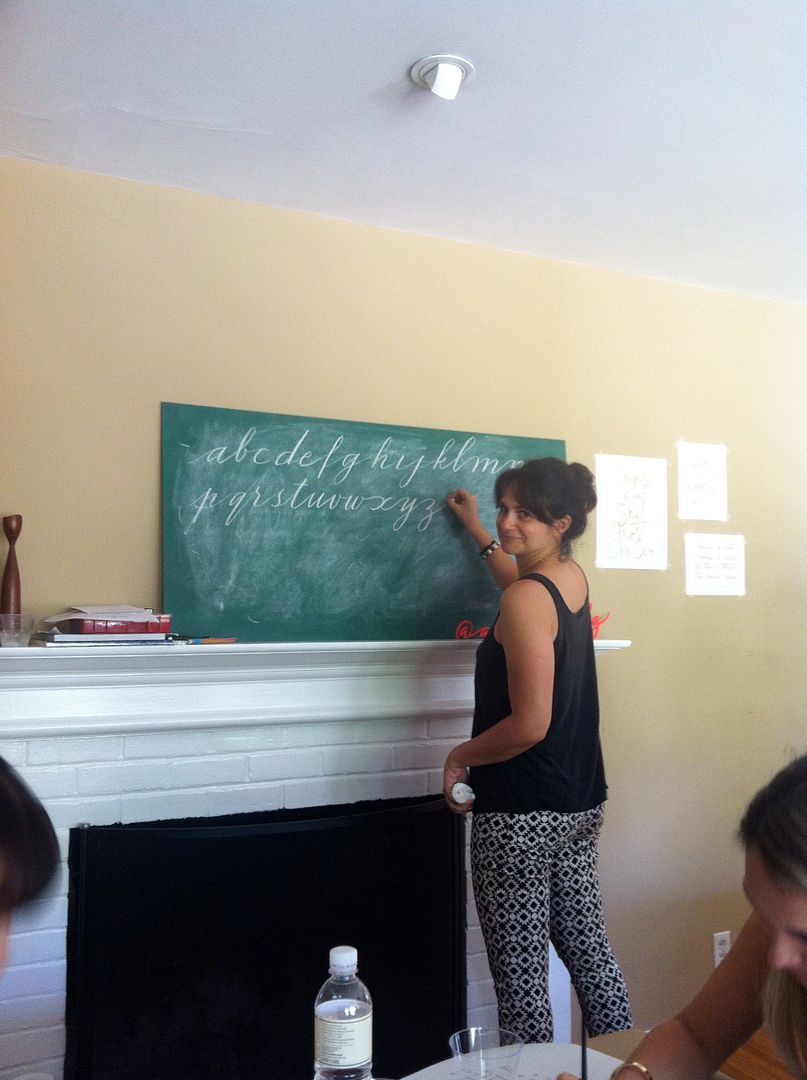 I totally made her pose for this photo.
Lunch was catered by Tender Greens (YUM) along with my new obsession: Brazilian truffle-like treats called brigadeiro from Simply Brigadeiro.  You guys.  They are so ridiculously cute and they taste even better.  I wish I had one (dozen…) now!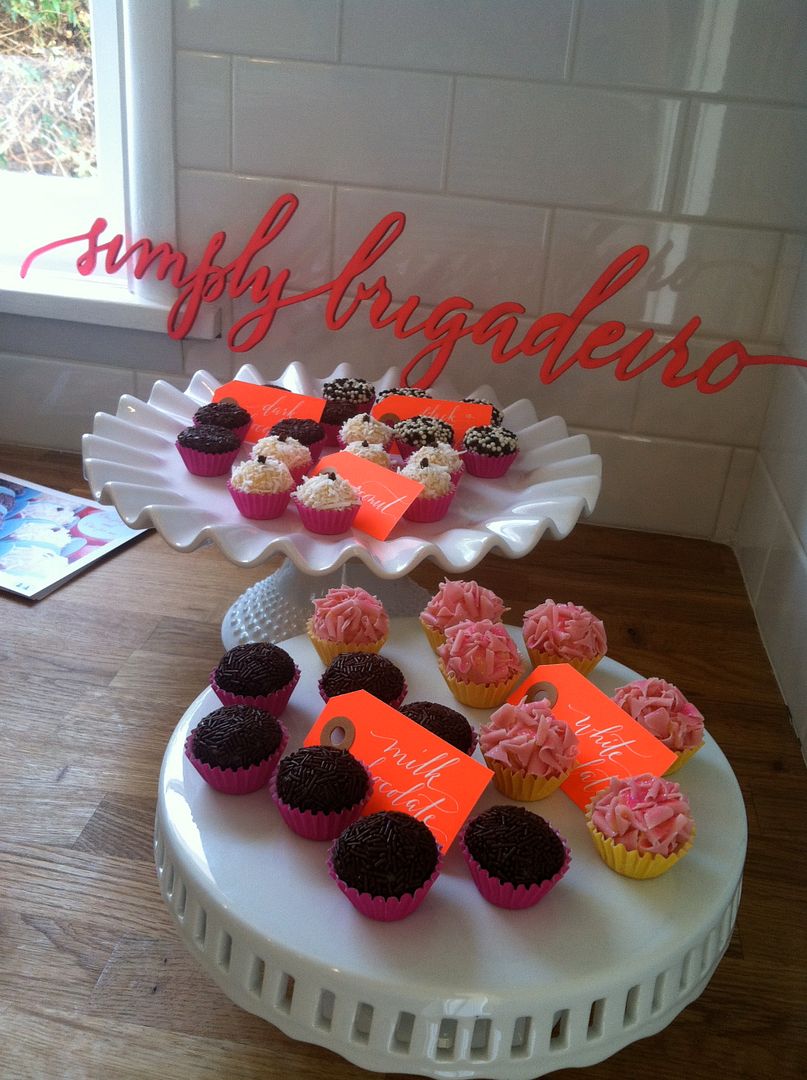 The class was five hours long (including lunch) but it flew by for me; I could have stayed much longer just doodling.  My classmates were all creative, inspiring women and I enjoyed getting to know some of them while we worked.  It was the perfect "escape" for me in a very busy time of year.
As you can guess, I'm completely smitten on lettering once again.  I wrote out this week's meal plan and grocery list in calligraphy and am looking for any excuse to pull out the nib and inkwell to write something!  Practice, practice, practice.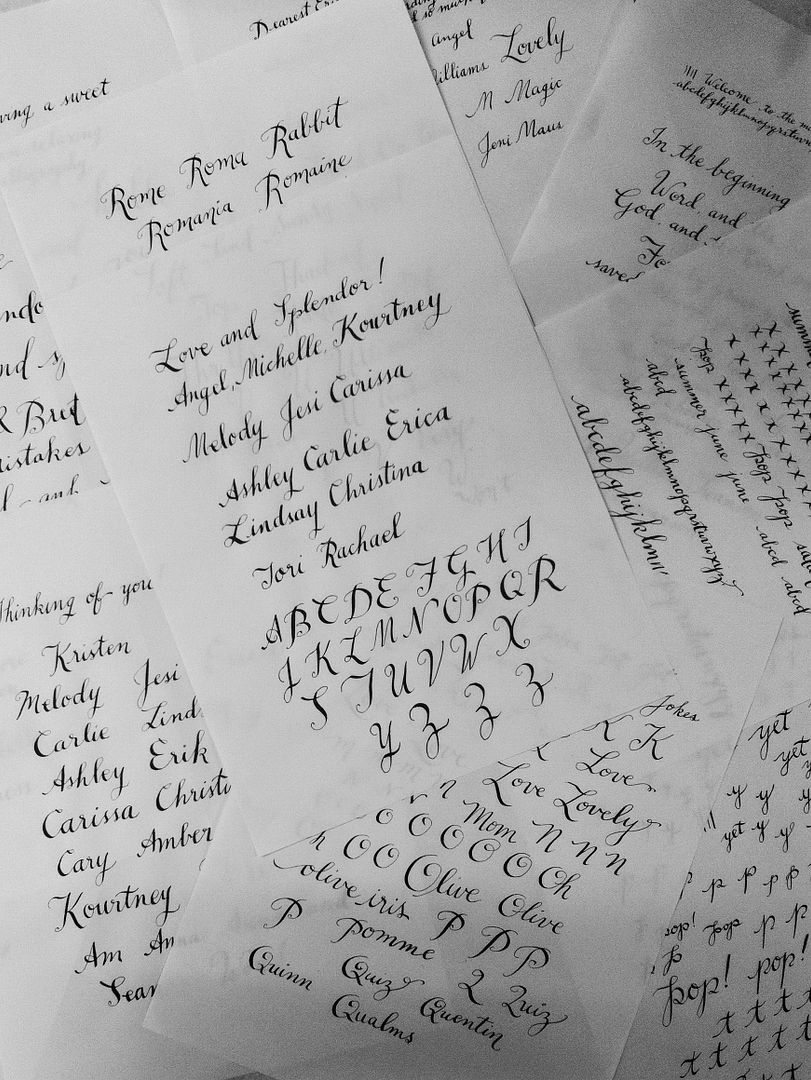 I certainly do not plan to become a calligrapher (Anne joked at how tightly I grasp the pen — a big no no — can you imagine the cramps and arthritis I'd acquire?!) but am so excited to use my new skills in writing notes, addressing envelopes and adding an extra special touch to gifts and projects.  You can bet that I will be at Anne's next intermediate class!
For more information on upcoming workshops, you can follow Anne on Instagram or check out her blog.
Have any of you tried calligraphy?  It's never to late to learn something new!  In our age of technology, there's something so charming about the physically-written word.  Let's be pen pals? 🙂