It was a month or so ago when I first visited the Dallidet Adobe and Gardens in San Luis Obispo.  My dear friend, Lauren, invited me and Olive to join her and her daughter, Jetta, for a mid-morning adventure.  When we first pulled up, I wondered if she had missed a turn.  We had to be lost, right?  All I could see what a dead-end residential street and an odd industrial-looking office building.  After we parked, I followed Lauren as we crossed the office parking lot and into some iron gates.  And behind these iron gates, I could not believe the secret garden we had found.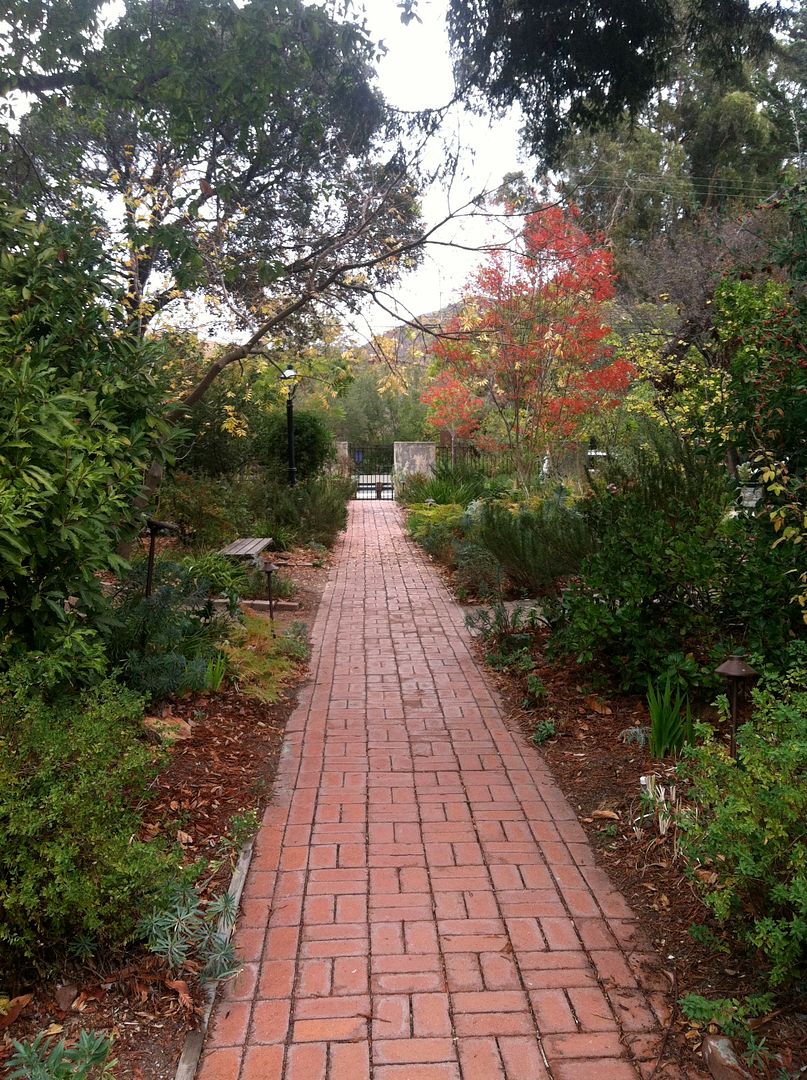 This place is SUCH a (literally) hidden gem.  The adobe was built in the 1850s by Pierre Hypolite Dallidet and it was his family home for over 100 years.  The home is still filled with mostly original furniture, left undisturbed since it was occupied.  Surrounding the adobe, there is a lush and varied garden. Southern magnolia trees, manicured roses, spectacularly colorful crape myrtle, olives, plums, avocados, poppies, sweet peas, irises, wisteria, and coast live oaks all live in harmony here, blooming in season and keeping the property stunning year-round.  In 1953, Pierre's son, Paul, deeded the property to the San Luis Obispo County Historical Society.  Today it is a beautiful oasis, tucked among the suburban landscape that sprouted up around it, that is home to a small museum, a lovely garden and a charming venue for special events and weddings.
I could not turn off my wedding brain when I stepped foot on this property.  It is SO adorable!! Everywhere you turn there is a photo opportunity, a meandering pathway, an ancient tree.  I was so excited that I went home and boldly emailed one of my 2014 clients (who had already booked another venue in town!) and told her I felt it was my duty to at least mention this place!  (Guess what? She changed her venue!!!  Ahhh!).
I revisited the adobe and gardens today for a private tour (they are closing up shop for the season but public tours will resume in March) and am buzzing with ideas for the wedding I'll be planning and designing in this lovely space.  Olive is quite taken with it, as well.  (It could also be the resident golden retriever, Diesel, that has captured her heart.)
If you are in SLO between March and November, make sure you carve out some time to explore this charming spot.  They do offer private tours outside of those months, when available.  For now, enjoy a little glimpse of some quick iPhone photos I snapped (on both trips):
This little guy caught my eye, on the side of a storage shed!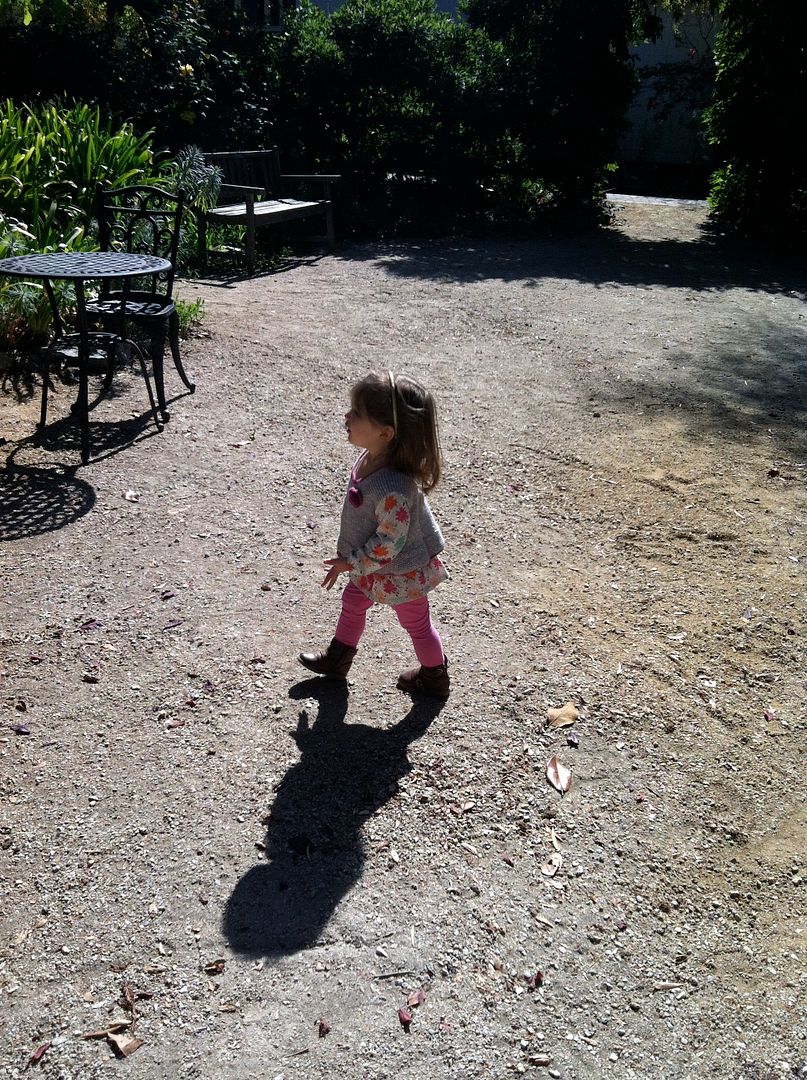 I love her tiny shadow!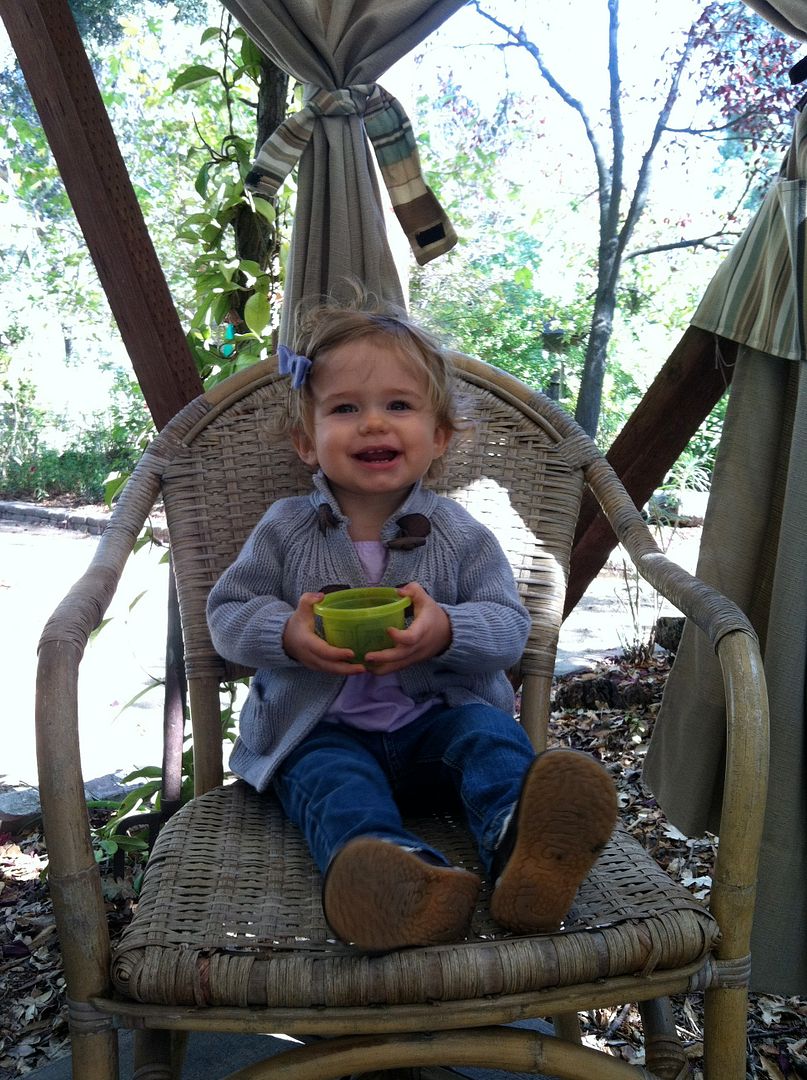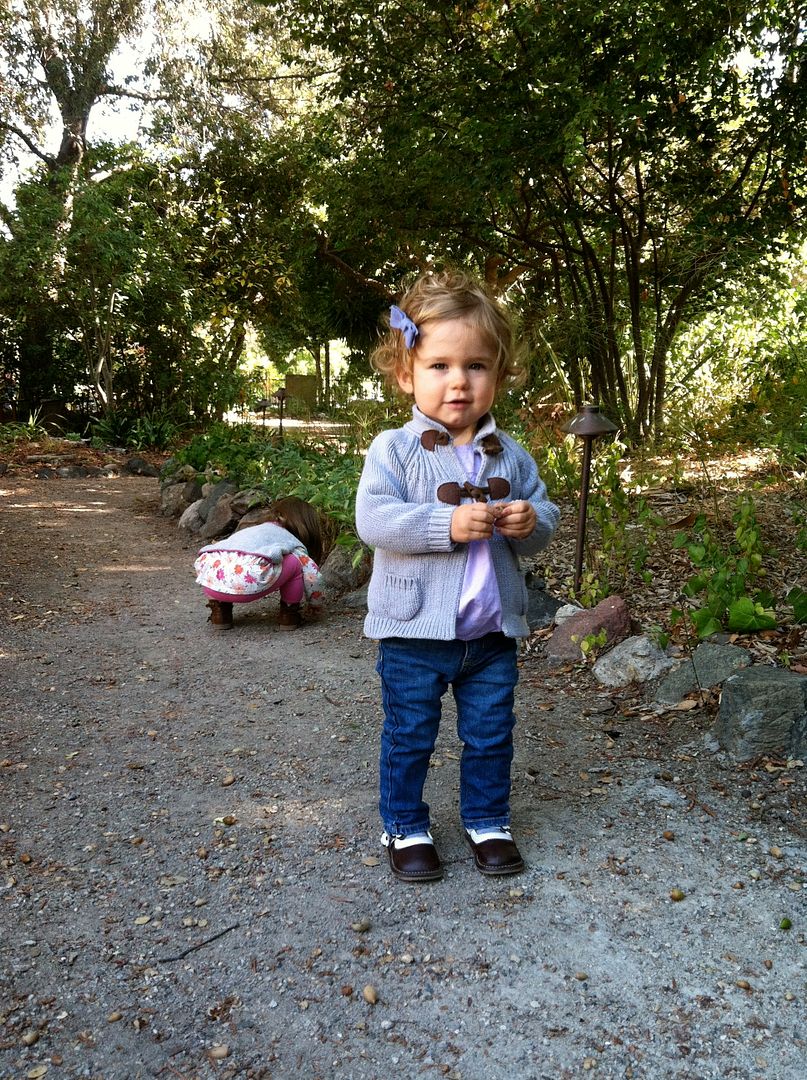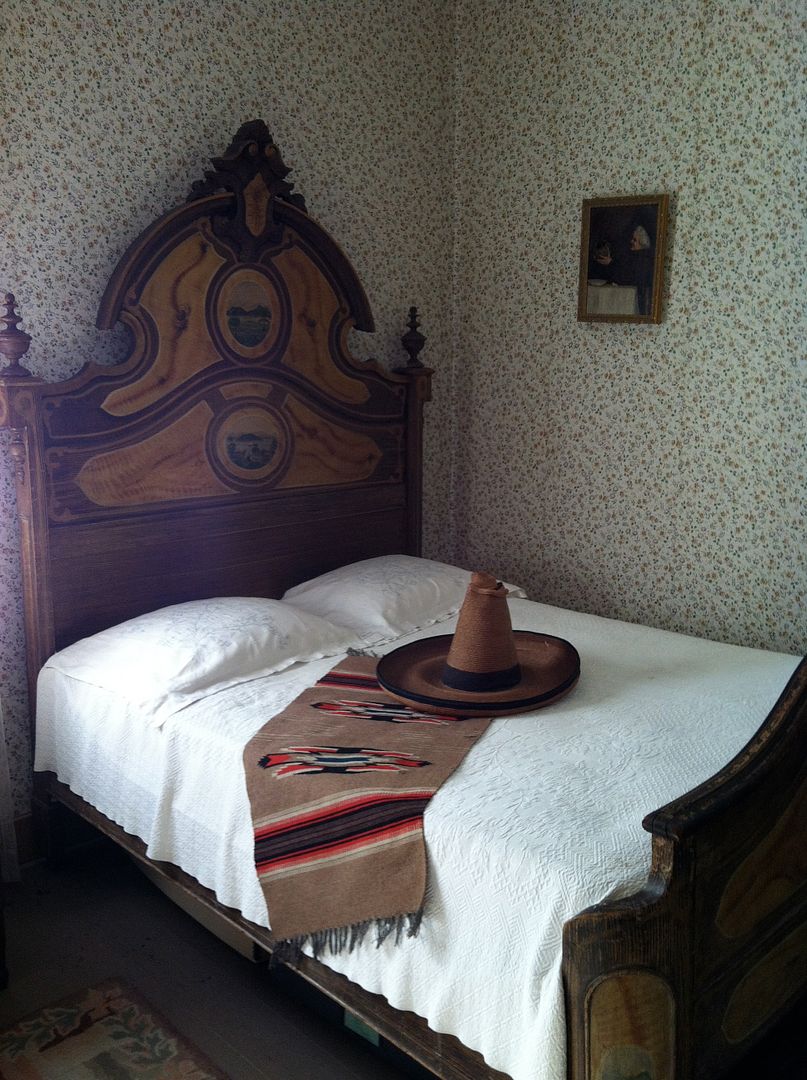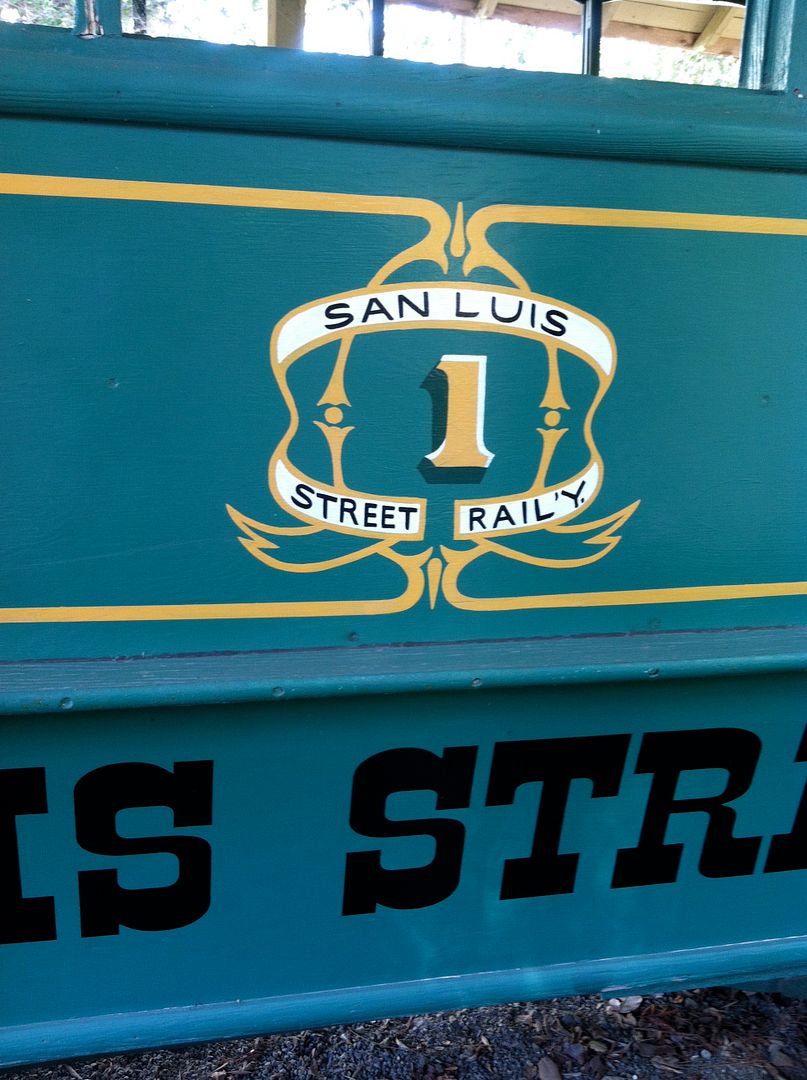 I'm so grateful to live in a place where there are historical treasures still to discover.  Hope you're all having a wonderful afternoon!