>> 2015 LOVE & SPLENDOR WORKSHOP INFO HERE // REGISTER HERE <<
Last month I took a few days to escape to the woods with my family.  We are so fortunate to live just a short 1.5-2 hours from Big Sur: California's most famous stretch of coast.  If you have never driven Big Sur, I urge you to put it on your list.  It is such a breathtaking, magical, soul-stirring part of the country.  On the left, it's nothing but cerulean waters, sparkling in the sun and crashing against the rocky shoreline.  On the right, you will pass numerous state parks and endless miles of redwood forest.  The drive is notoriously perilous (read: lots of twists and turns, narrow roads, few guard rails between you and sheer cliffs) but rewards you with spectacular views.  There are countless turnouts along the drive for you to snap some photos and soak in the views a bit longer.
The drive alone is reason to visit, but we were excited to trek to Limekiln State Park for some tent camping.  Many people are surprised when I tell them I love to camp (and hike, kayak, etc.); I guess I don't really give off the adventurous vibe (hah!).  Appearances are deceiving, however, because I absolutely love being outdoors.  Erik and I hope to pass on this love of the outdoors with our kiddos so we bravely (?) took our 3 year old daughter and 4 month old son along for the experience.  I'm happy to report it was an incredible trip!  Olive loved the novelty of sleeping in a tent and Noah is such a happy camper (pun intended) that he adapted beautifully.  We spent 3 nights out there and it was the perfect length of time for our family.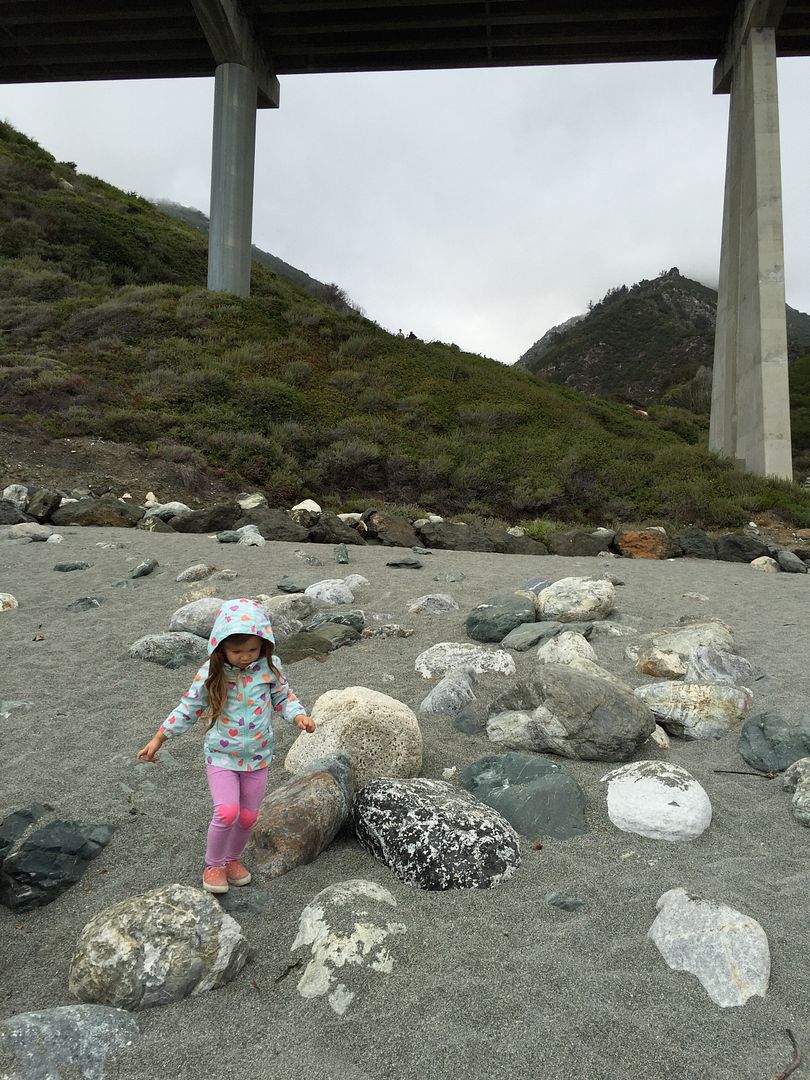 Limekiln State Park is the perfect campsite for anyone with kids, or anyone who prefers a more low key environment.  There are only 27 campsites there (so quite small): some are at the beach (literally a private little beach only accessible through the campsite — not great for swimming but perfect for relaxing) where you can fall asleep to the sound of crashing waves; others are along the rushing creek; the last group of sites are in the redwood forest.  We went with the redwood sites and were fortunate enough to nab the BEST site in the camp: #29.  I cannot tell you how many times we were asked during our stay (by passerby, other campers, random hikers) what our campsite # was.  Site 29 is elevated (above the main road) and is therefore separate from all the other sites.  You don't border anyone, you can't hear anyone else, and it really feels like you are in the VIP section.  😉
this is campsite 29!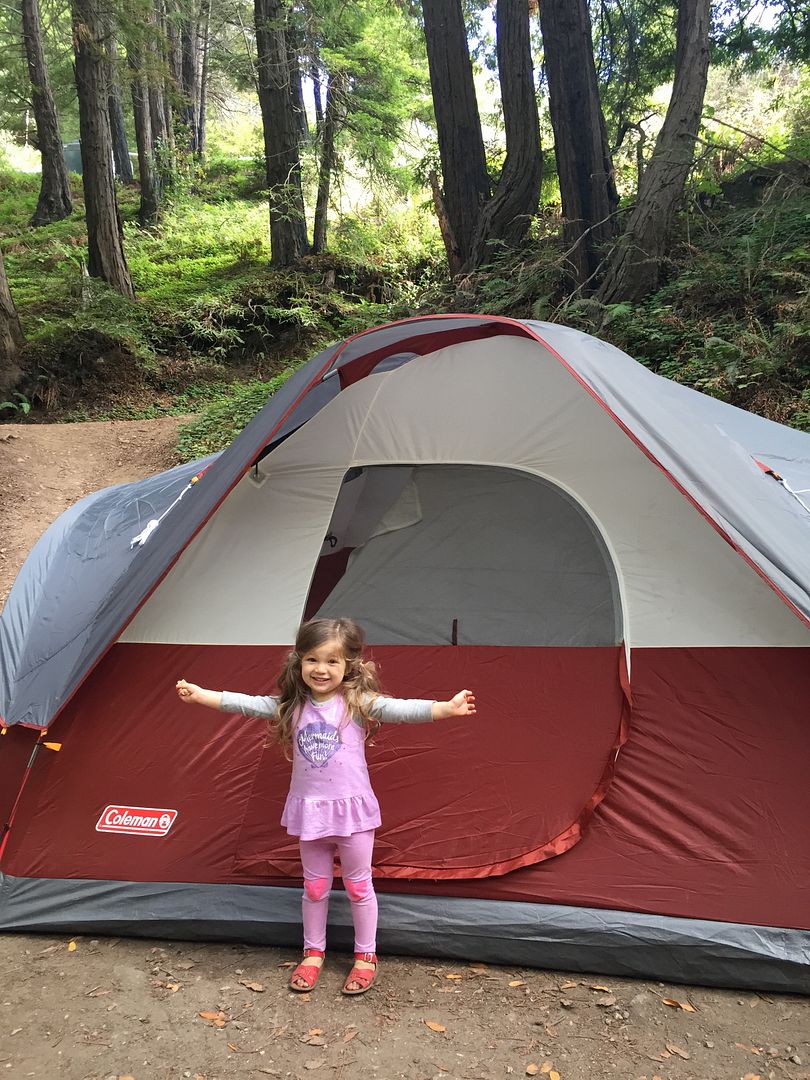 We loved that Limekiln had enough nearby to keep us happy at camp (e.g. a beautiful bubbling creek and some mellow trails for hiking with kiddos, along with that aforementioned private beach).  But, we did venture out a few times to explore other parts of Big Sur.  We made stops at Big Sur Bakery & Café (a MUST — the yummiest sandwiches!), Pfeiffer Big Sur State Park (more great trails and hundreds of campsites), Henry Miller library, and Pfeiffer Beach (which was incredibly windy and cold, which makes for a less than desirable beach experience… but undeniably gorgeous).
Limekiln was so great that it's hard to imagine staying anywhere else next time we head to Big Sur.  But, there are many beautiful state parks in the area that I hope to try very soon.  It's always a tough decision when it comes to sticking with the vetted, beloved old favorite vs. trying out something new.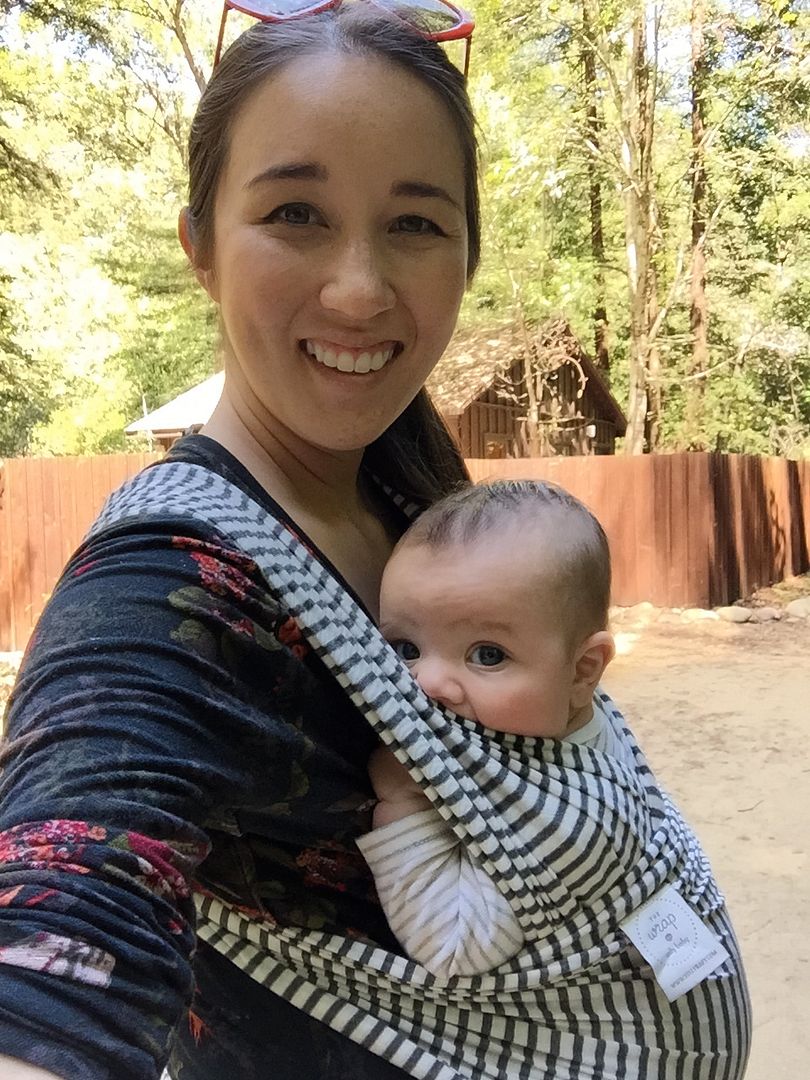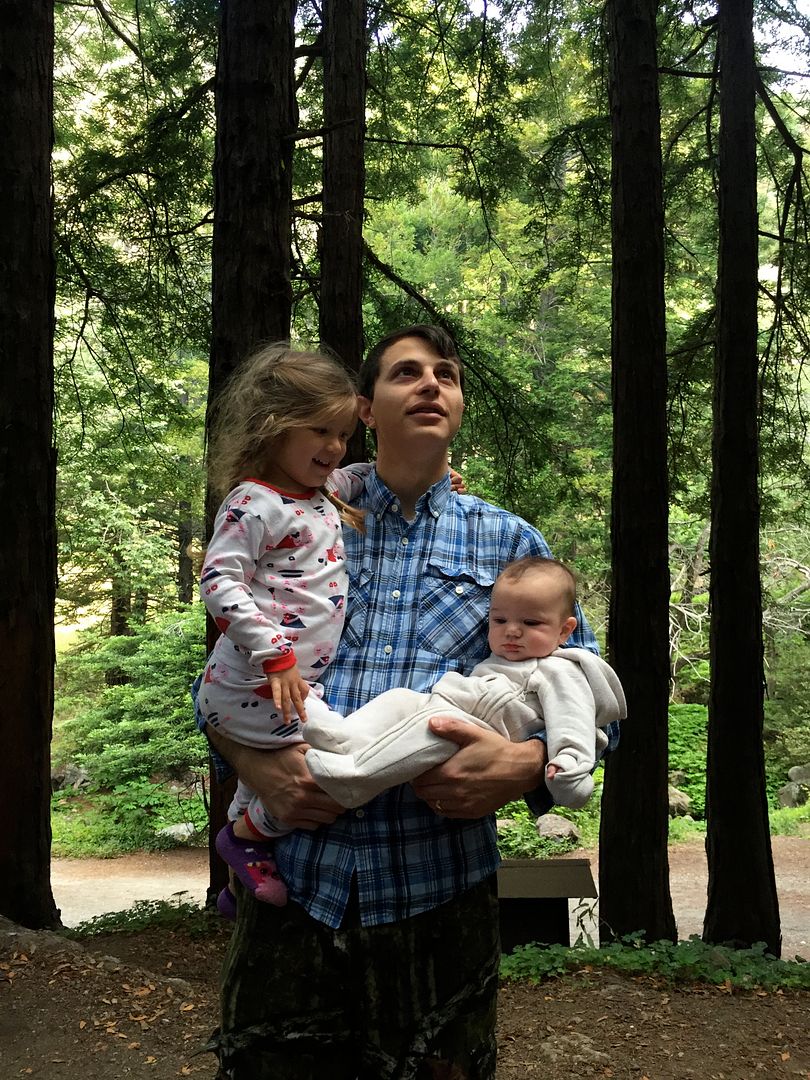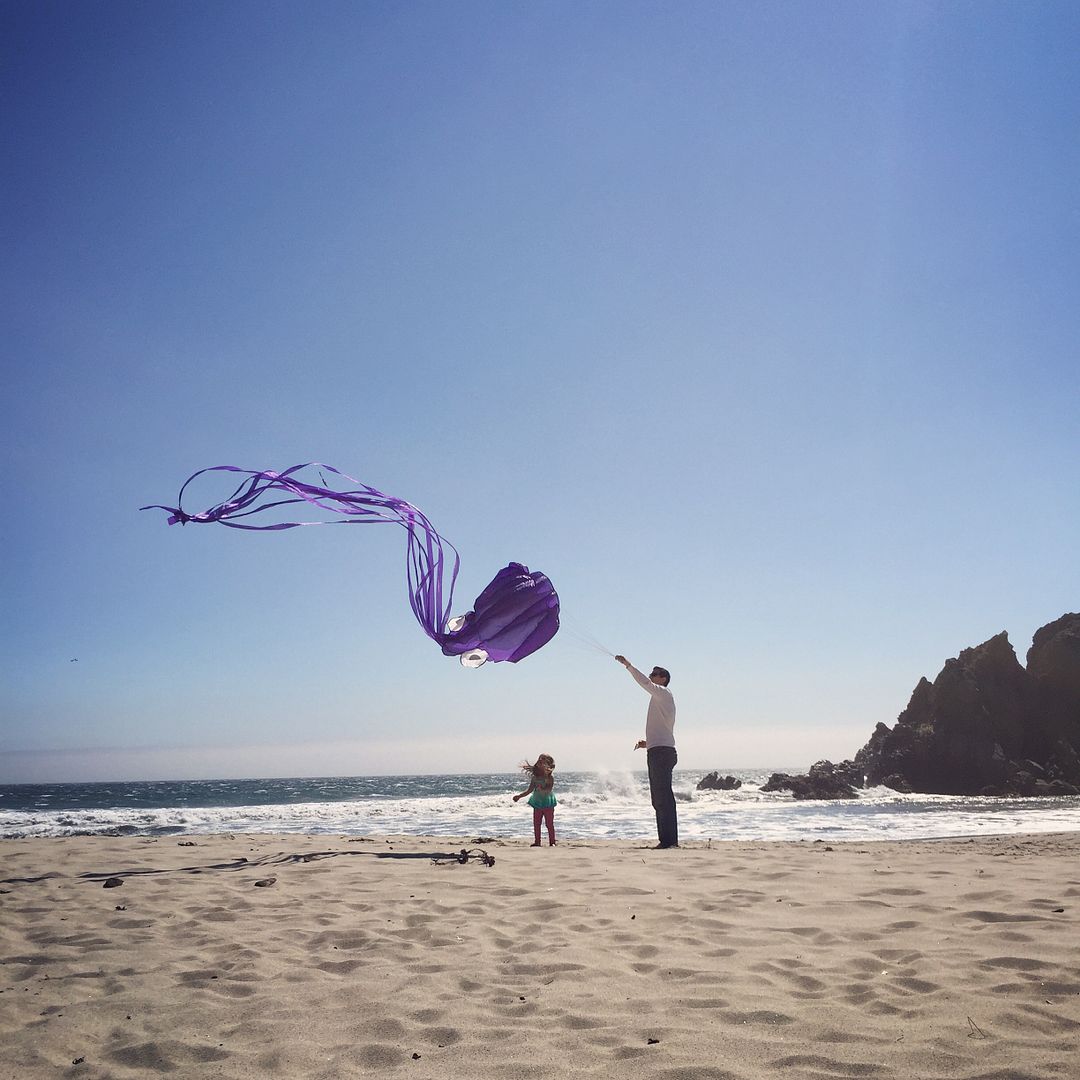 During the day we explored, hiked, read, and relaxed.  We ate like kings thanks to lots of pre-trip preparations (and let's face it — everything tastes somehow better when cooked over a campfire), and slept soundly in a large 10-person tent.  We are so glad we went with the bigger tent; we had tons of room to stretch out, get dressed, stow luggage, etc. instead of going to the car everytime we needed something.  In the evenings we had a tradition of making cocoa, coffee and s'mores and then tucking in for a classic Disney movie (played on my laptop).  I know it sounds anti-outdoorsy to enjoy technology on a camping trip, but it made our early evenings so special for Olive.  She had never seen any of these movies (Aladdin, The Lion King, and Beauty and the Beast) so we loved snuggling together and sharing them with her.
Although we enjoyed our movie nights, we were "unplugged" for the rest of the trip.  I only had service for a few brief moments one day, when I could post a photo on IG.  Being unable to check email or social media for a few days was so good for me.  I was more engaged in my surroundings, soaking up precious time with my family and more attentively marveling in the creation around me.  I also especially loved reading my Bible outside while Olive and Noah napped each afternoon.  It was such a blessing to have that time to myself with the Word, just listening to the creek rush by, taking quiet moments to ponder and meditate.  I felt refreshed (except the part where we only had one ice cold shower, haha!) and rejuvenated and filled to the brim with gratitude.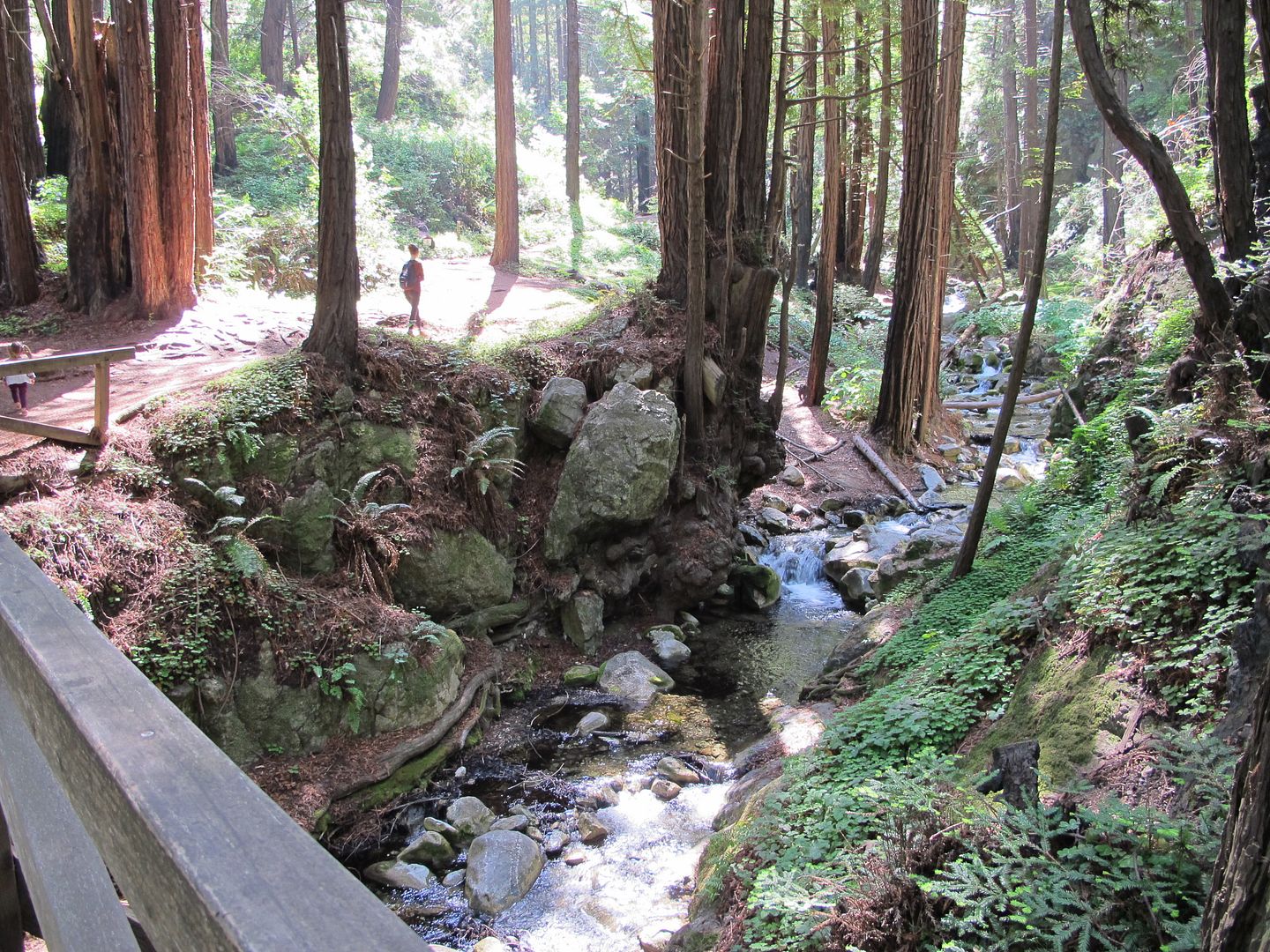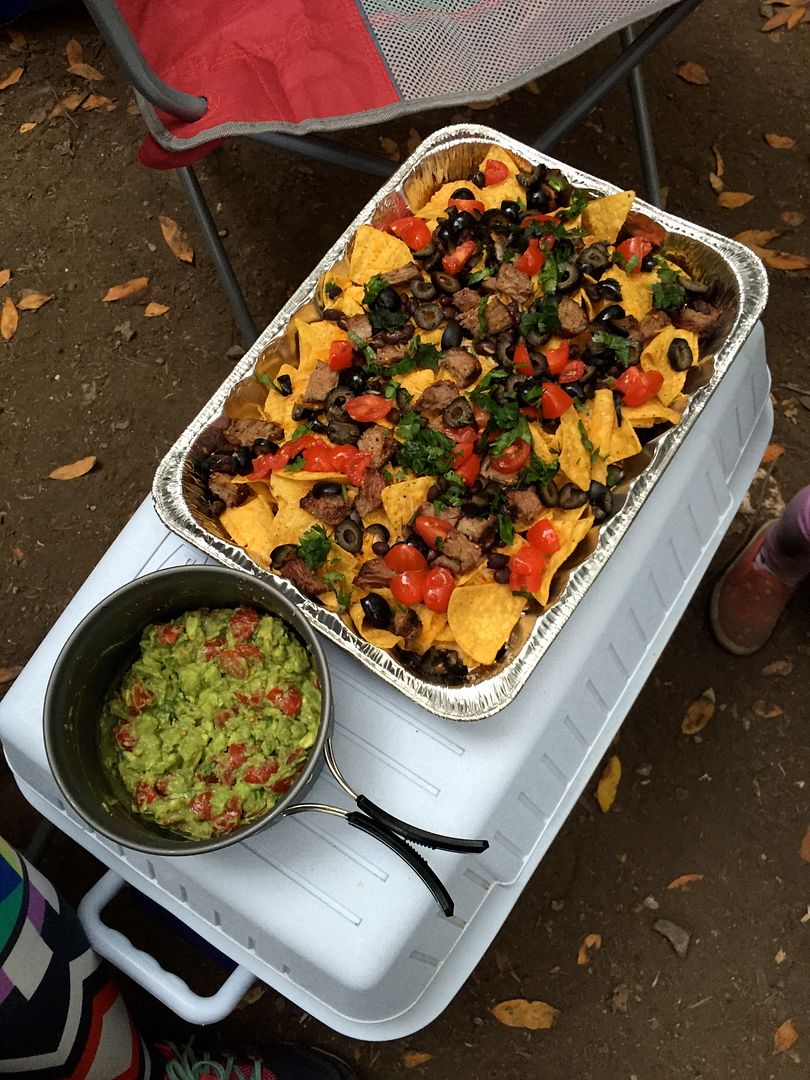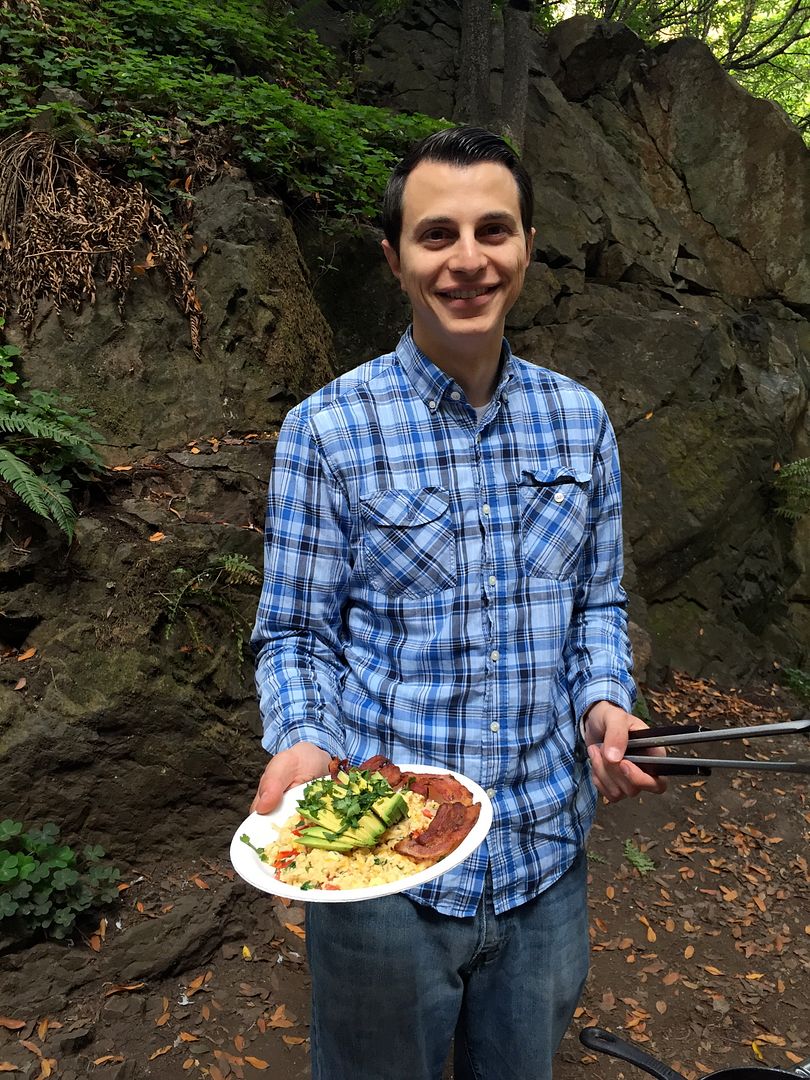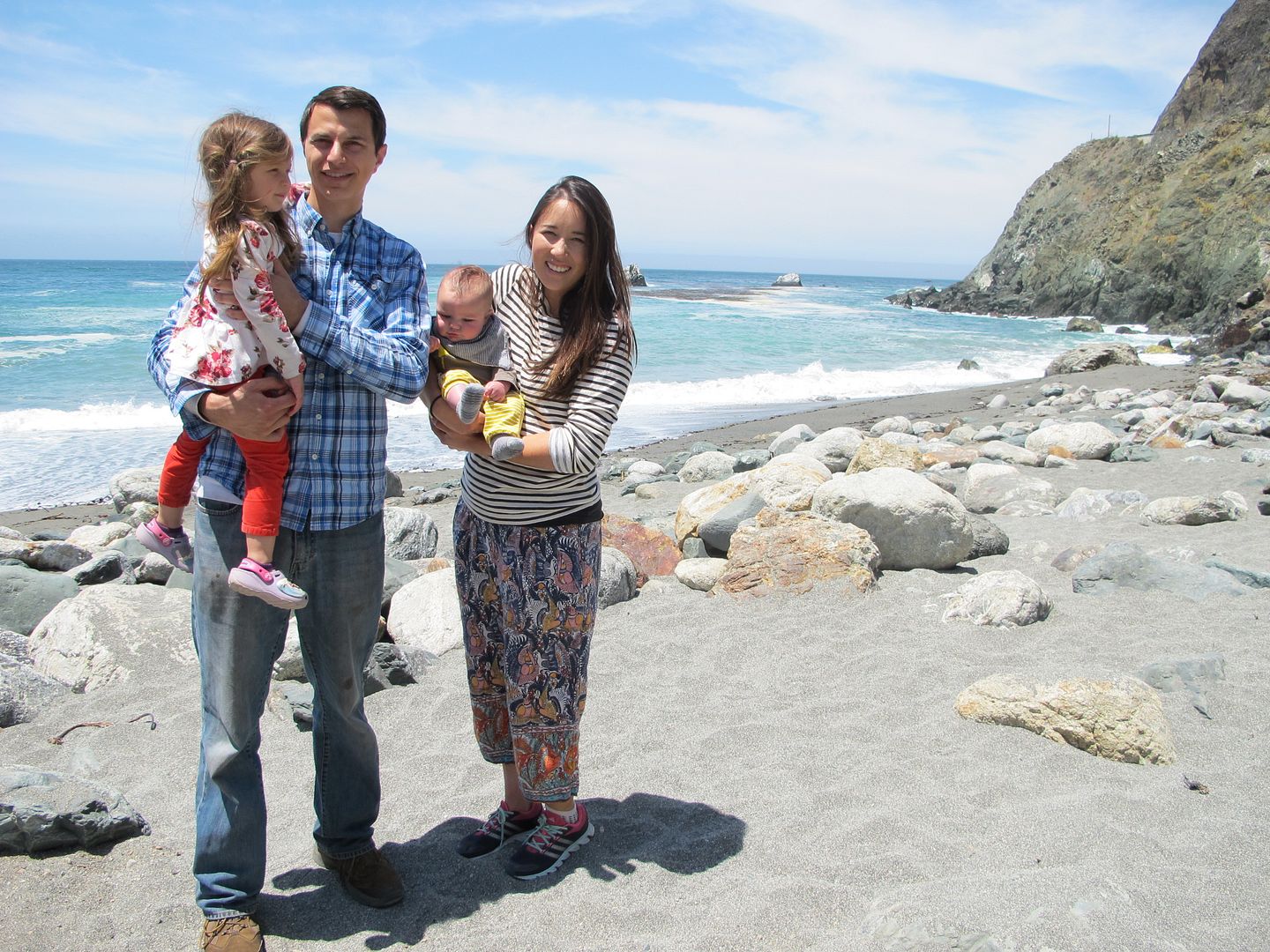 We're already planning our next trip this fall!  If you have any favorite spots in and around Big Sur, let me know.  We will likely venture further north on our next visit, taking the kids to nearby Monterey and Carmel.
Enjoy the week and see you again soon!