Do you guys remember this pretty little cardigan I was knitting for Olive?  Well I finally finished it (nearly a month ago!) and I'm excited to share it here.  😉  Knitting is still one of my favorite ways to unwind and knitting for my little girl is always my favorite.  I have yet to construct a full garment for myself (an adult-sized sweater seems so daunting and time-consuming!) but projects for my mini are so much fun.  I love watching the piece take shape after every session.
After knitting this sweet little dress for Olive, I was drawn to more patterns designed by Taiga Hilliard.  She has the most darling patterns for little girls!  This short-sleeved open-front cardi is no exception.  I love the yoke and faux sleeves, the buttons closure and the charming butterfly-inspired lacework on the body.  The pattern was easy to read and follow and worked up pretty quickly (despite the sometimes wearying rows of purling back, since the sweater isn't knit in the round).  I used the yummiest madelinetosh tosh dk yarn (in "warm maize") for this project and it is the perfect spring and summer hue.  The subtle variegation in this hand-dyed yarn make it multi-dimensional and truly special.
Once I had finished the sweater and blocked it, I began the hunt for the perfect buttons.  I mean, when you put this much time and love into knitting something, you can't just stick any old buttons on it.  The notions had to be worthy of the sweater.  😉  I couldn't believe my eyes when I found these darling duckie buttons at my local craft store.  Olive is tickled by them and lovingly dubbed the cardigan her "rubber duckie sweater."  In fact, I could barely remove this sweater from her after taking these photos (I didn't want her to wear it to the park).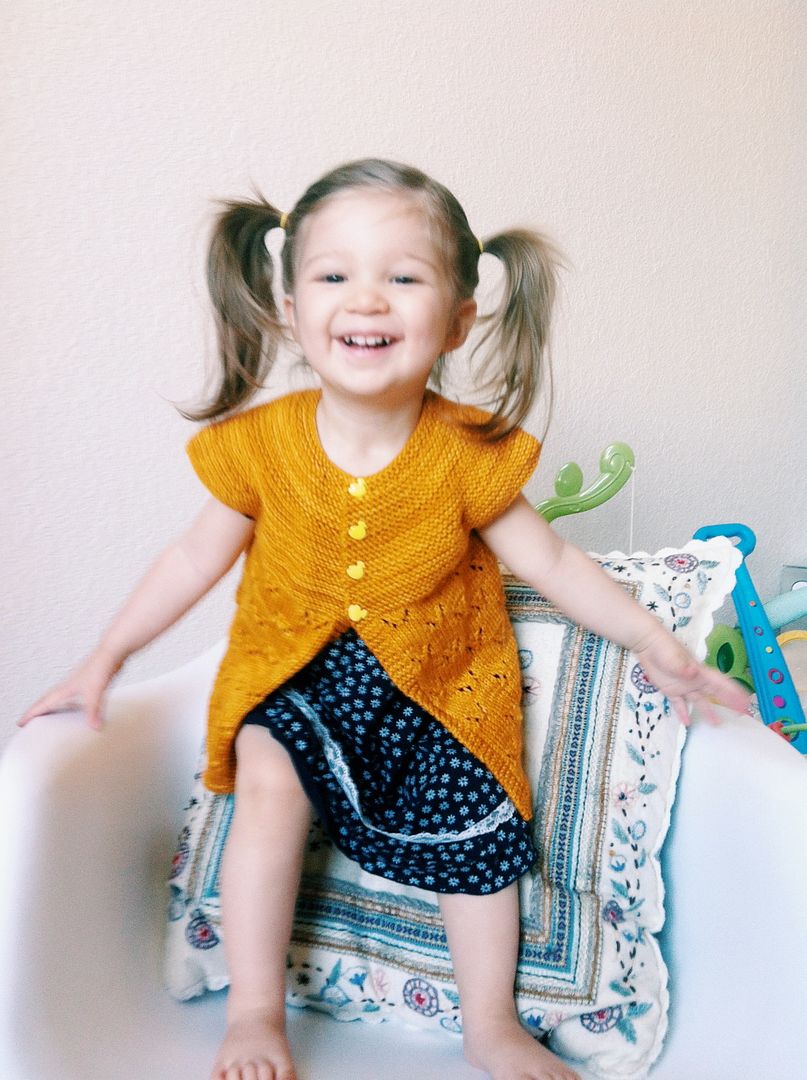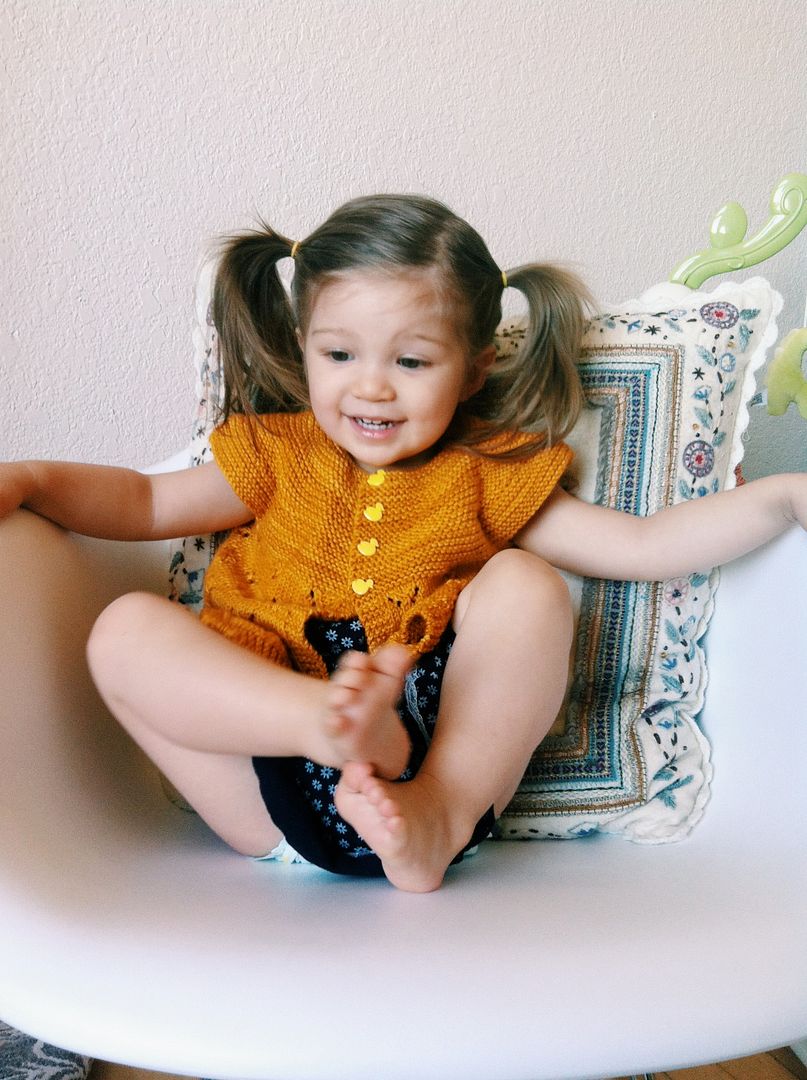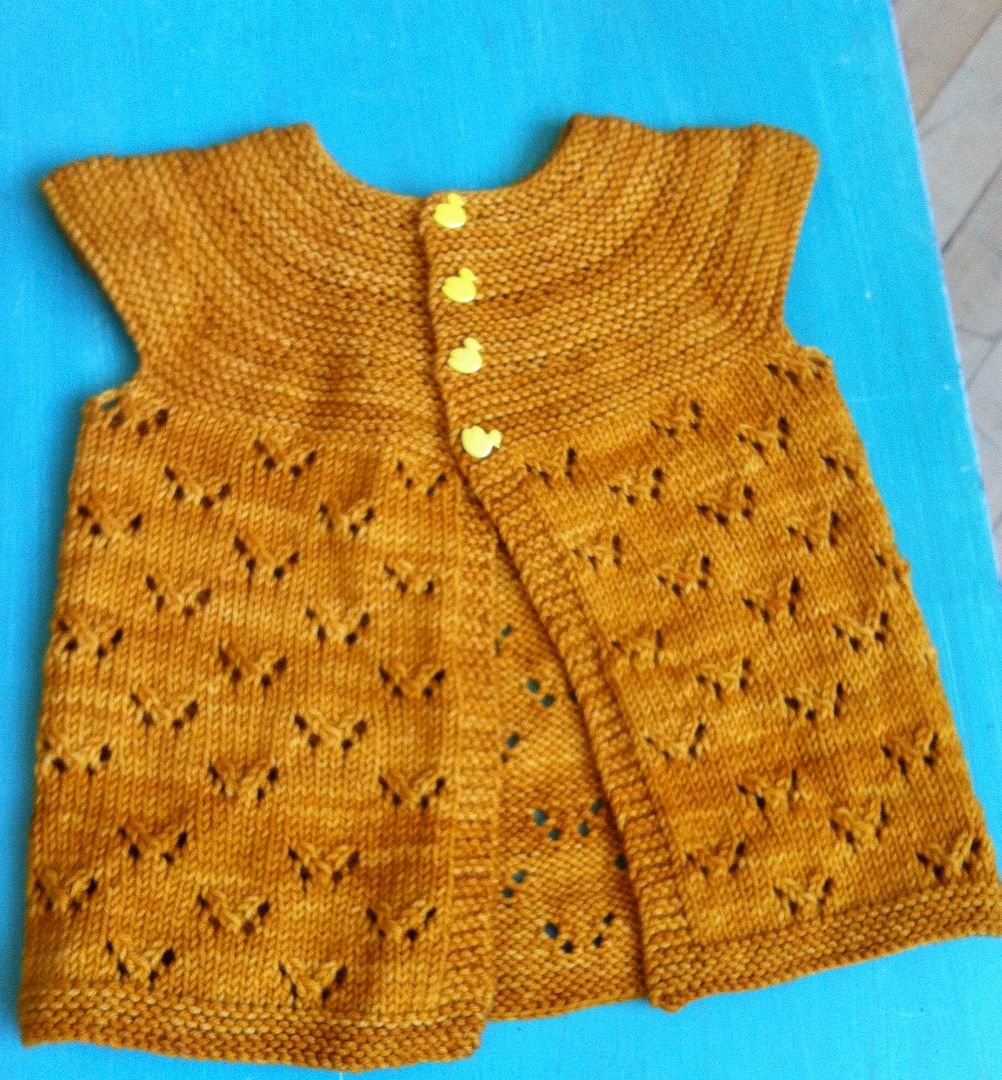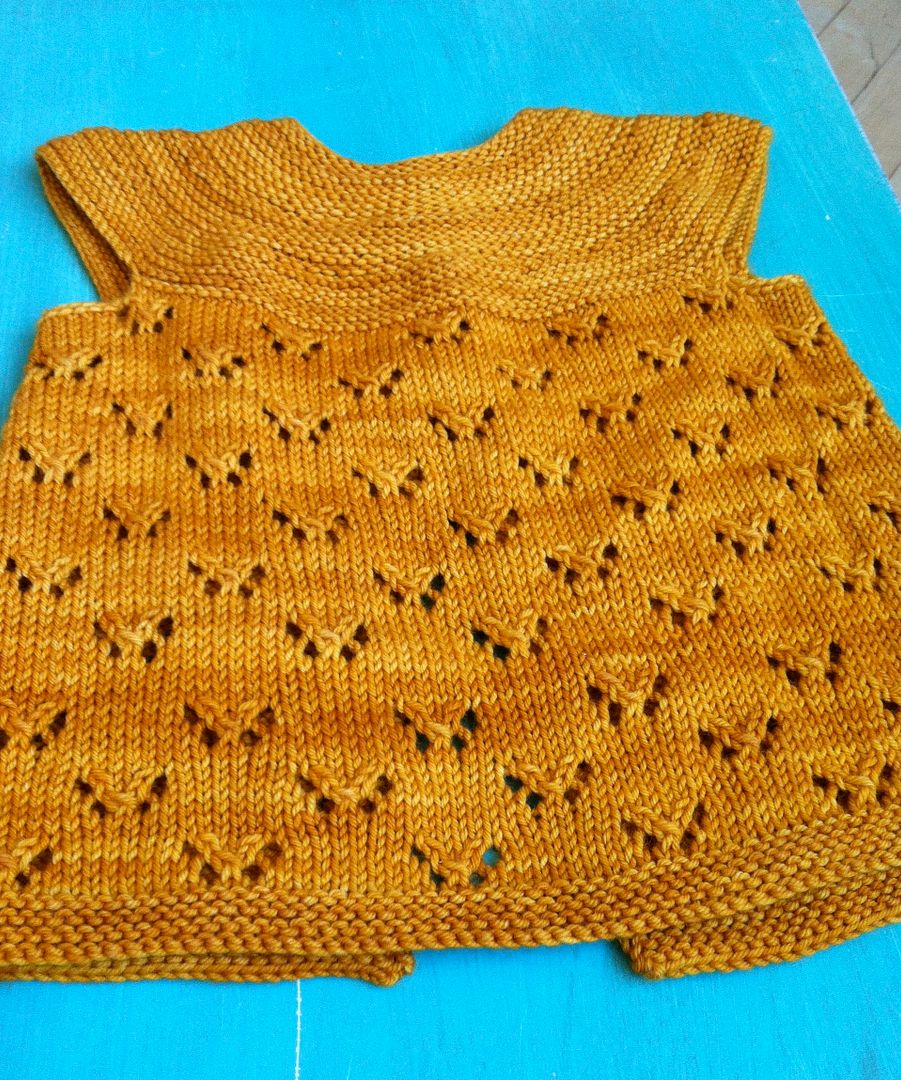 You can read my project notes on Ravelry HERE and purchase the pattern HERE.
Now… what to knit next??  I hope you're having a great start to your week!  xoxo