Oh you guys it had been MONTHS since I knit a stitch.  After our trip to New Zealand and Australia in May/June, I got sidetracked with the new house, summer weddings, and life in general.  I literally did not touch my needles and yarn for months and months.  My project bag was sitting in the living room, taunting me, reminding me that if I waited much longer, Olive would outgrow the dress I was working on.  So last week I made up my mind to finish up this dress so I could begin some Christmas knitting guilt-free.
On Saturday night I finally completed this sweet retro-inspired twirl dress for Olive and I couldn't be more in love with it!  This Taiga Hilliard Designs pattern can be found HERE and if you have Ravelry, you can read my project notes HERE.  The dress has the prettiest yoke and empire waist, but the full skirt with lace hem (see the little flower pattern?) really won me over.  The neck has a keyhole opening that closes with a single button.  I used a leftover from the fair isle sweater I made earlier in the year.
I think she likes it!
I still need to block the dress but I couldn't resist having Olive try it on (she actually wore it today) immediately.  I knit up the 18 month size and it is perfect for her, considering she is on the smaller side. She will be able to wear it as a dress (with tights, etc.) through the winter and then I think it will be a perfect spring tunic with leggings!  My only adjustment to the pattern was to shorten the length by about an inch.
the front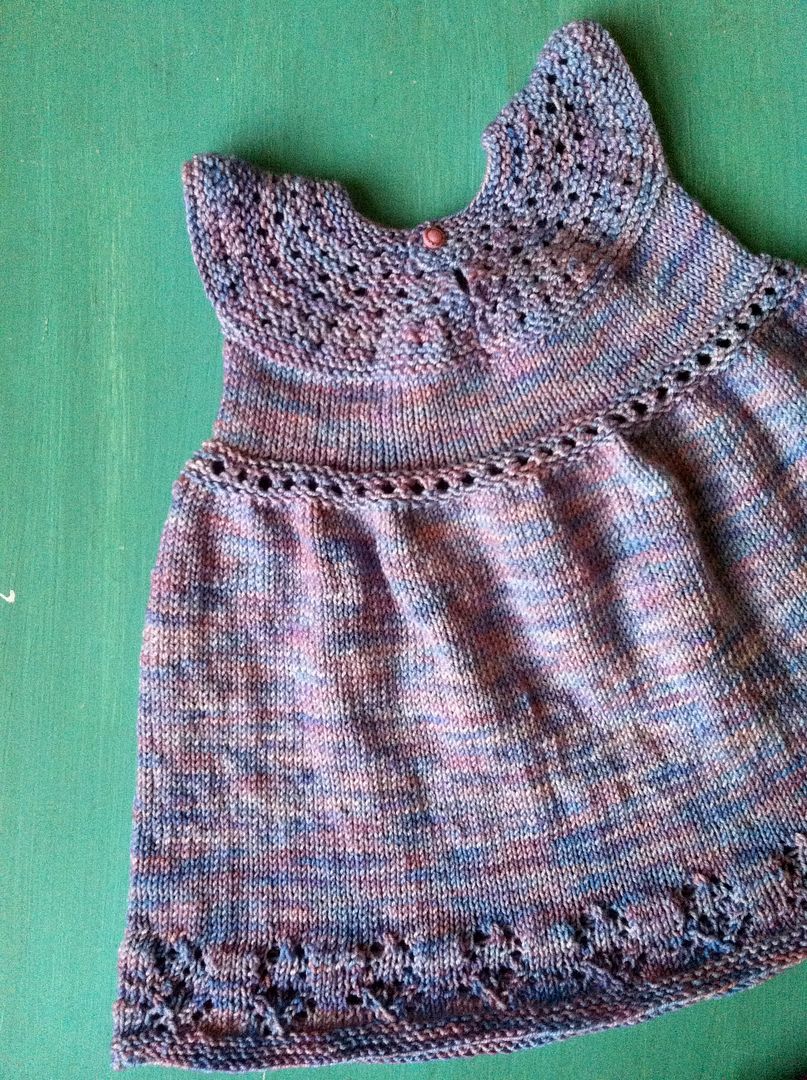 the back
the hem with floral lace pattern
At the grocery store today, the cashier commented on the dress and asked if her grandmother had made it for her.  When I told her I actually had knit it, she seemed shocked.  😉  I took it as a compliment.  I love seeing Olive wearing something I made for her that started as just a ball of yarn. Every stitch of this dress has my care and intention in it and it was well worth the time it took to finally get it done!  Call me crazy, call me sentimental, but I just love being able to make something (from start to finish) for my baby girl.  It's the domestic romantic in me.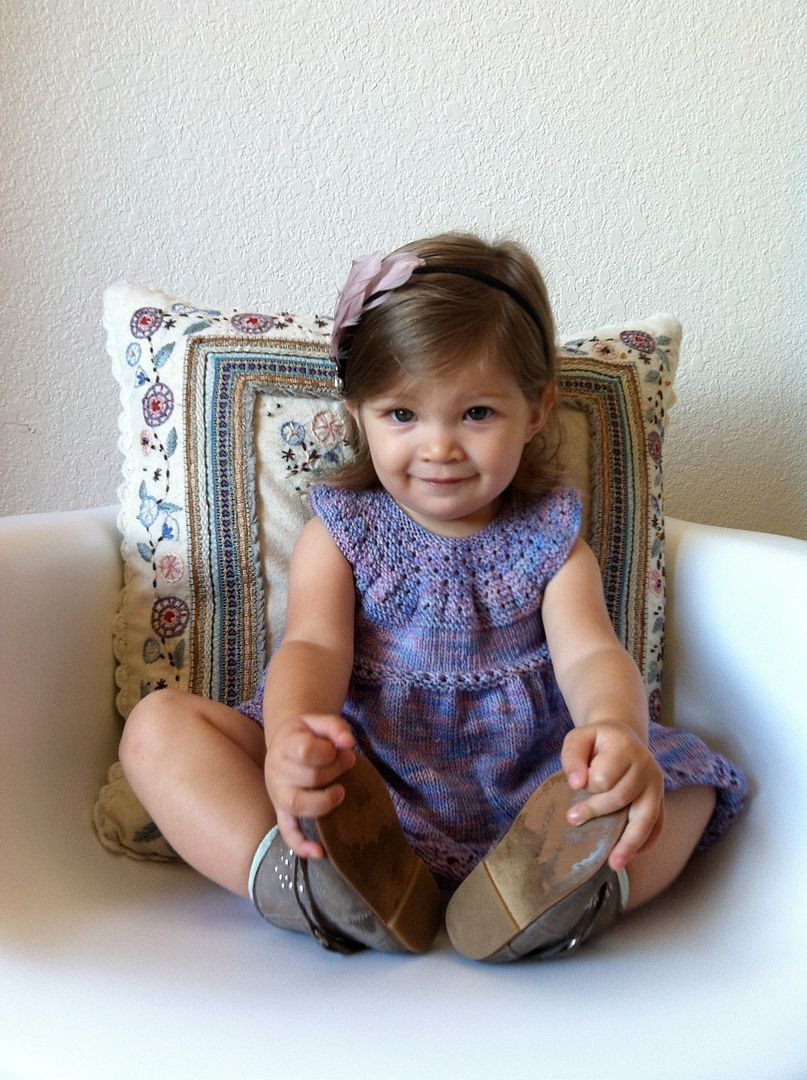 Her hair looks so much darker in these photos taken a few hours later.  Lighting matters!
I'm thrilled to be back in my knitting groove and I can't wait to get started on some new projects.  Up next: a pumpkin spice orange cardigan for Olive, a cabled cowl and a trio of Christmas stockings!