{ Congratulations to WILD ORCHID : winner of our $50 Shabby Apple giveaway! Thank you to all who entered — we will have more fun contests coming up very soon!  I appreciate your support of this blog!  xo }
Well, we made it!  Saturday was move-in day and with the help of our incredible church family, we moved our 3 bedroom, 2.5 bathroom house to another one in just under 4 hours!  It was no small task, considering that our old house had 16 stairs and our new one has 19.  I think we all got more of a workout than we bargained for.  😉  I was so blessed by those who shared their muscles, trucks, and servant hands with us as we cleaned, loaded and unloaded.  That afternoon, another sweet friend from church (Hi Lauren!) brought her daughter over and watched her with Olive while I started unpacking.  I was able to get so much done in the kitchen and I hope to resume cooking in the next day or so.  Our tolerance for takeout is wearing thin… hehe
I imagine we'll be living out of boxes for another week or so, but I am truly enjoying getting things settled in our new home.  Some little updates:
Two friends from church came to help us begin painting!  We only tackled our master bedroom so far, but I can't tell you how much a fresh coat of paint has brightened up that room.  

I couldn't find my makeup on Sunday morning so I went barefaced for the weekend.  I liked it.
Olive has rekindled her love for her bouncer, and we have been able to get 15 minutes of distraction out of it lately.  It's hilarious watching her jump so enthusiastically in that thing, when the last time she was in it (5, 6 months old) she would just sit and delicately swat at the toys.
I deep-cleaned the washer and dryer that the seller left behind for us.  I bleached it twice, ran a hot vinegar cycle, and then went at it with a toothbrush, skewers and a bulb syringe!!  LOL  If you haven't cleaned your washer in a while, I dare you to.  😉  Now mine is sparkling and I've been able to begin that "moving laundry" pile that is taunting me in our room.
The night before we moved (Friday), we had the worst night of sleep in recent memory.  Olive woke up screaming and was completely inconsolable for an hour.  In the morning, we realized she had cut ALL four of her molars.  In the same night!  Thank God she is feeling better now, but can you imagine?
Re: the title of this post… Sometimes I get overwhelmed thinking of all that we want to do and need to do for the new house.  I am grateful that most of the issues are simply cosmetic, but it will be a while before many are addressed.  I have to be reminded (when I turn all Veruca Salt "I want it nowwwww") that it will all come together in good time.  Working on the house is actually something Erik and I really enjoy, so here's to many packed weekends ahead of painting, scraping, cleaning, replacing, sanding, staining, replacing, tiling and more!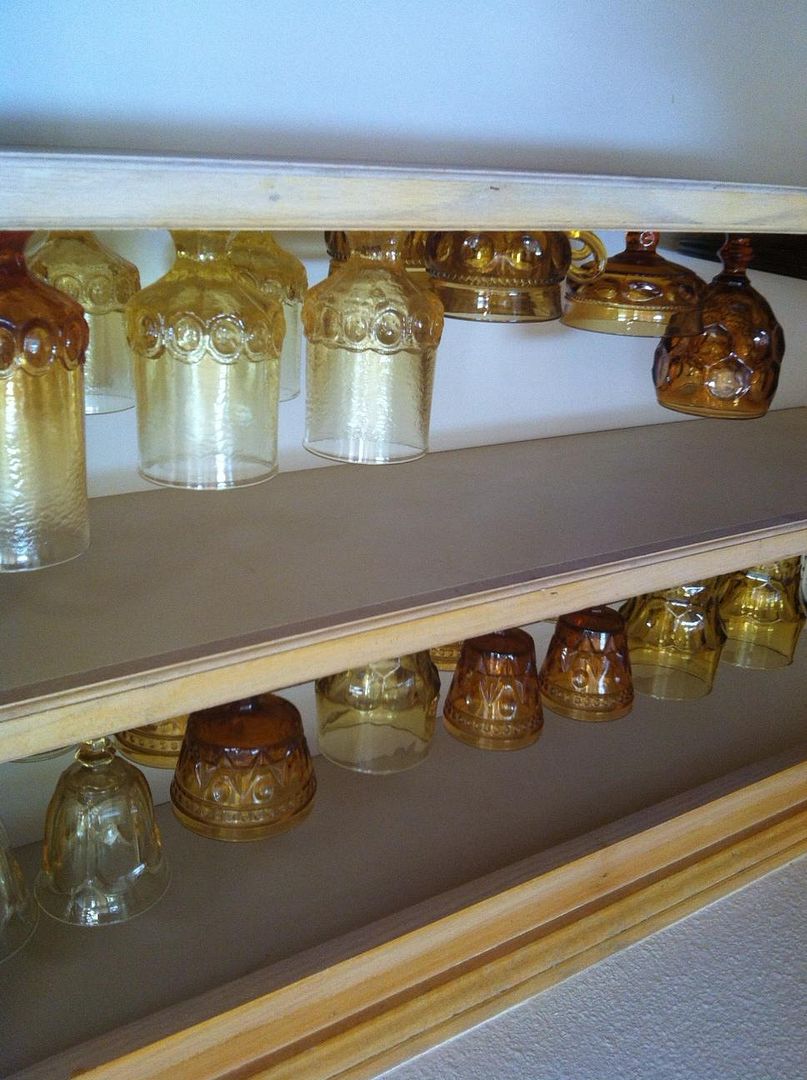 Trying to channel my friends at Casa de Perrin with my glassware.  One day we'll paint or re-face the cabinets.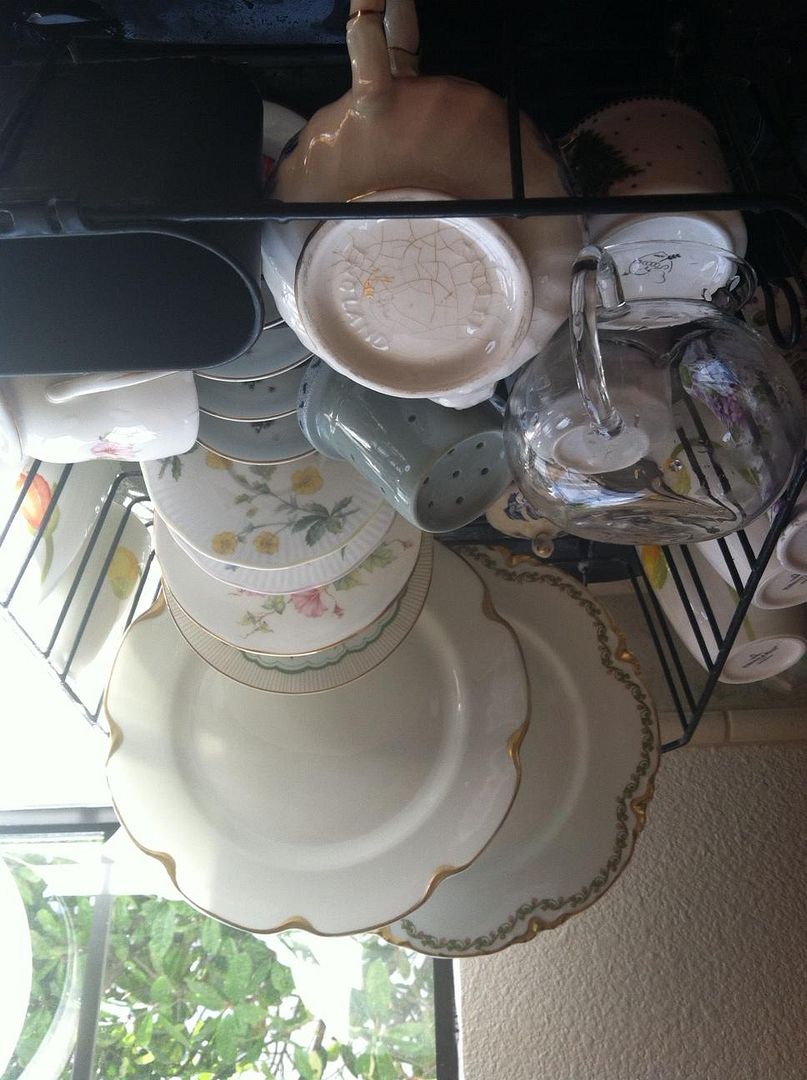 dishwashing for days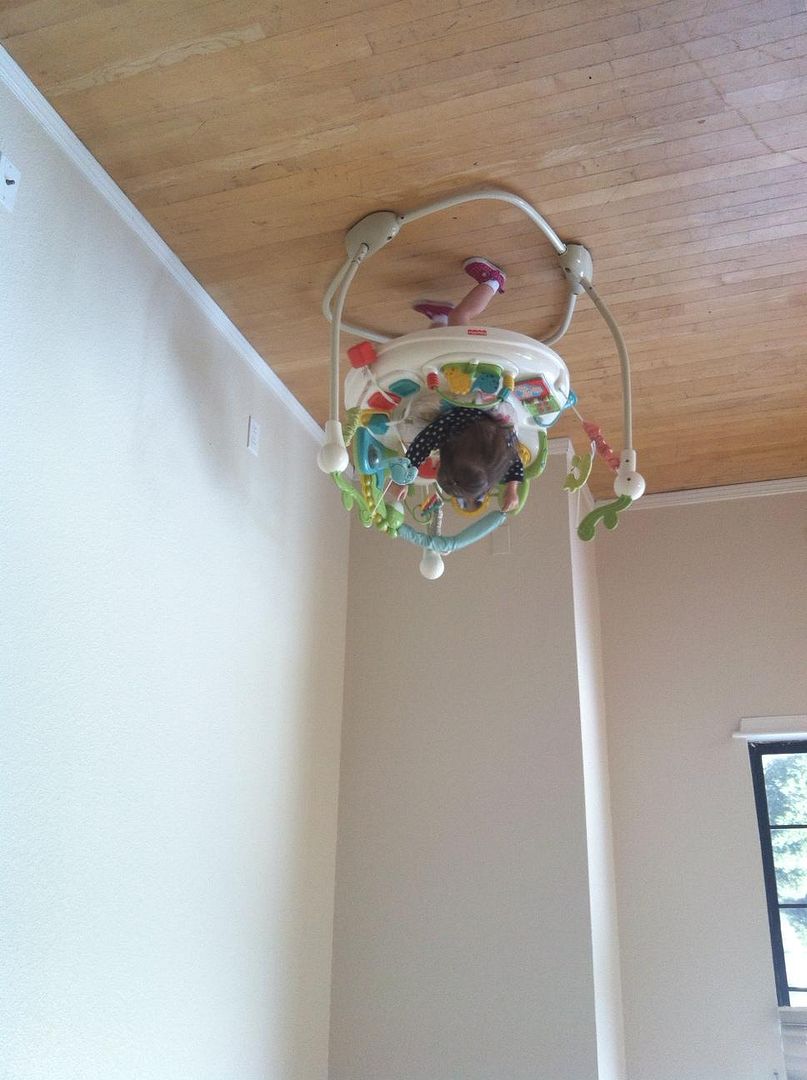 If only you could hear her elated squeals… Floors need refinishing, too.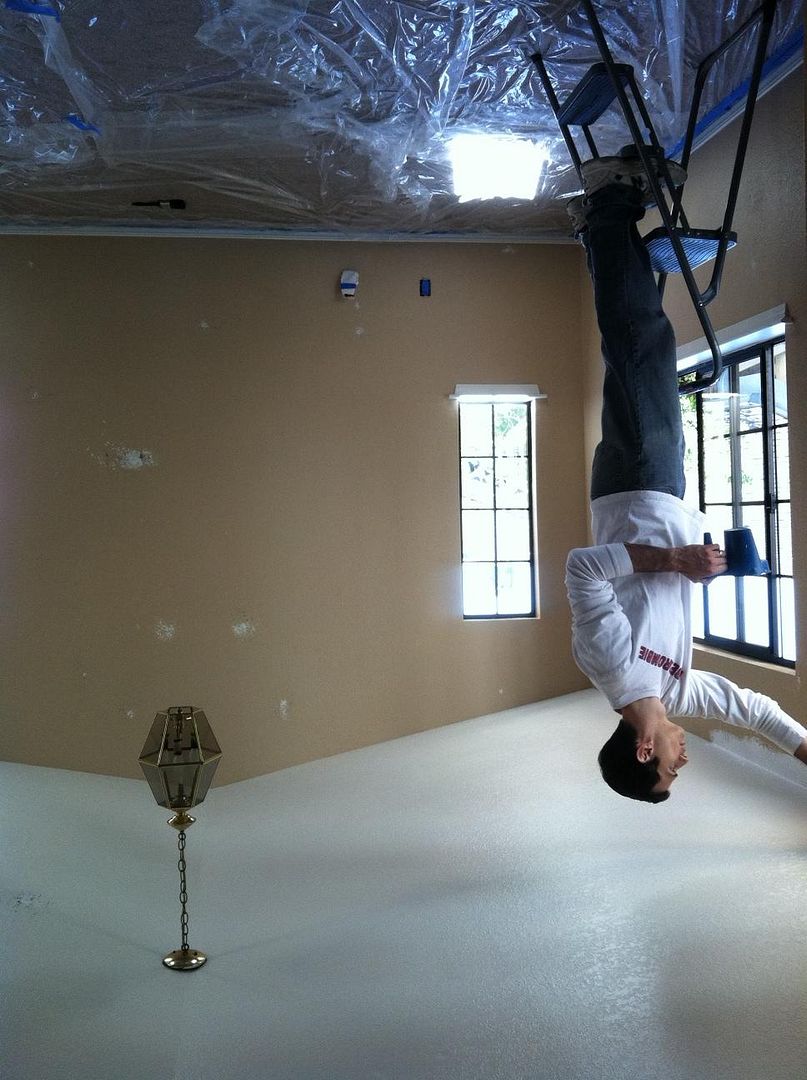 paint in progress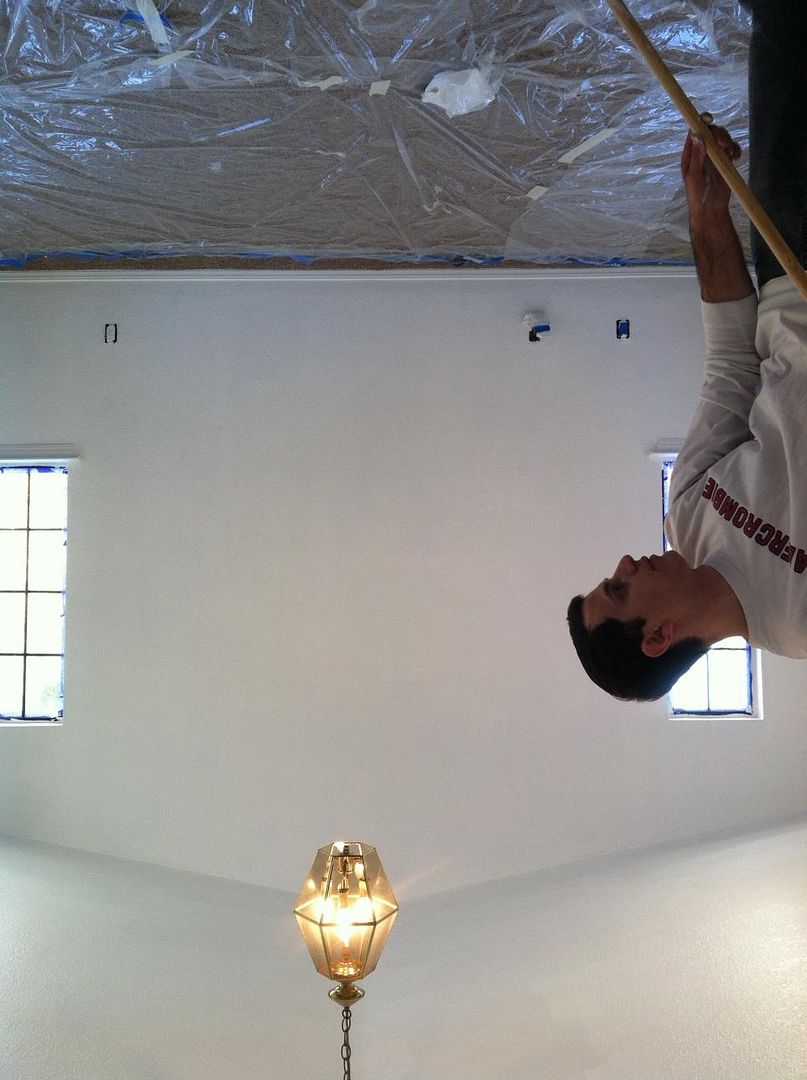 We don't have internet at home yet so I'm working and blogging with a laptop at church using the WiFi!  I expect to be up and running in a couple of days but until then, I appreciate your patience with me.
Moving was bittersweet, as I truly loved the house we rented for the past 21 months.  When we moved in, I was pregnant.  We created Olive's beautiful nursery together in that home.  We hosted 40+ guests over the course of our time there.  We had our church over for a big potluck, I hosted a ladies' tea… I made countless meals in that beautiful kitchen, gazing out the four windows facing the ocean.  We brought home our baby girl to that house.  We spent sleepless nights pacing the floor, rocking her to sleep.  We laughed with friends and cried with friends sitting in the living room.  Olive learned to roll over, crawl, and walk in that house.  If those walls could talk, they would have so much to recount about the joy we shared under that roof.  I thank God for the blessing we had of renting that home, and now for the amazing gift of buying our own house.  I can't wait to build new precious memories in it…
home.  in the foreground: a massacre of pampas grass.
Coming soon to the blog:: more NZ/Australia trip recaps, a featured wedding, and Olive's 15-month post.  Enjoy the rest of your Monday!!