NOTE: This wedding was beautifully featured last Friday on Style Me Pretty!  Check it out over there — we thank the lovely team at SMP for always being sweet supporters of our work!  xox
Hello everyone!!  Today I'm kicking off a two-part post of a vibrant Indian wedding I planned and designed last year.  I remember meeting Vipula and Dan for the first time at a local coffee shop and soaking up their vision.  They both desired a quintessentially Indian wedding, embellished in vibrant hues and dripping with luxurious, exotic details.  They were getting married at Saddlerock Ranch (my home away from home), but at a different venue — the Oak Grove.  It was the perfect setting for their larger guest count because it provided a blank slate for the layout of the celebration, as well as lots of open, flat space (which was important for the tenting they eventually decided on).  We capitalized on all that space by creating three unique 'venues' on their wedding day.
Their traditional Hindu ceremony was held under a custom-built mandap made by the floral and event designers/geniuses at R. Jack Balthazar.  Rene & Niki are two of my favorite people in the wedding industry and they and their team always over-deliver with their incredibly creative work.  The wooden structure was draped with floral garlands and hanging lanterns for a lavish look.  Cocktail hour was held on an adjacent lawn, featuring a bar staffed by professional mixologists offering signature cocktails with exotic ingredients such as earl grey-infused vodka, thyme, tamarind syrup and fresh mango puree.  Upholstered lounge furniture and embroidered pillows made for a luxe yet warm setting for imbibing.  I especially enjoyed working on the escort card table design here, which played on Vipula's love of elephants.  Escort cards were cut using a custom-made elephant-shaped die, and then nestled in shallow bowls of fragrant and colorful spices.  The entire table was covered with elephant figures and statues to further play out the motif.
Guests were moved to a grand "village" of tents for dinner and dancing.  Instead of a single tent structure, we utilized "destination" tents for dining, a custom-built bar, and a dessert and chair lounge.  All of the tents surrounded an inner 'courtyard' of sorts, which featured more tables, cushy lounges and the dancefloor.  Sumptuous fabrics, abundant florals and plush furniture made for a spectacular setting that was decidedly extravagant while also intimate and warm.  Per usual, my dear friends at R. Jack Balthazar pulled out all the stops for this wedding and did not overlook a single detail in setting each opulent table.  The overall setting was nothing short of spectacular.  It was pure magic to watch Vipula and Dan's guests, many adorned in splendid saris, mingling in the lavish scene.
Because there is just *too much* deliciousness to share in just one post, I've decided to break up this wedding posting into two parts.  Today I'm sharing photos of the couple, the ceremony + the cocktail hour.  I'll be back soon with the reception images, so make sure to come back to check them out.  😉  In the meanwhile, cozy up with your cup of chai (I like mine with milk and a hint of vanilla) and enjoy the gorgeous images courtesy of Nate and Jac Kaiser of The Image Is Found — two of my favorite people and photographers on the planet.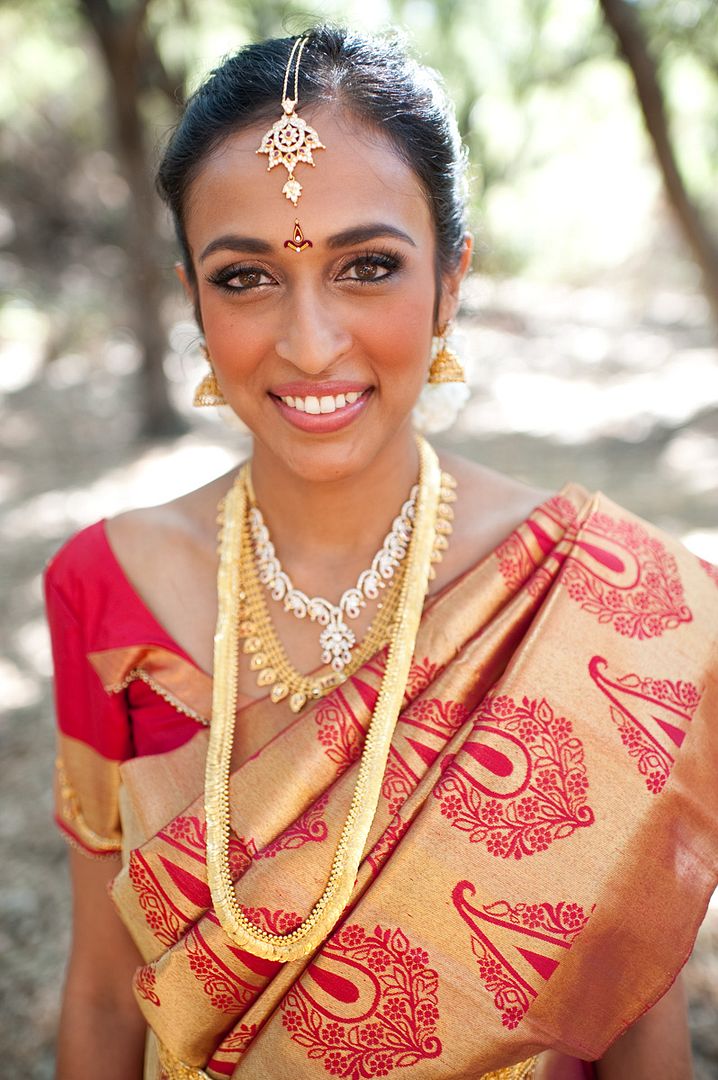 meet vipula and dan 🙂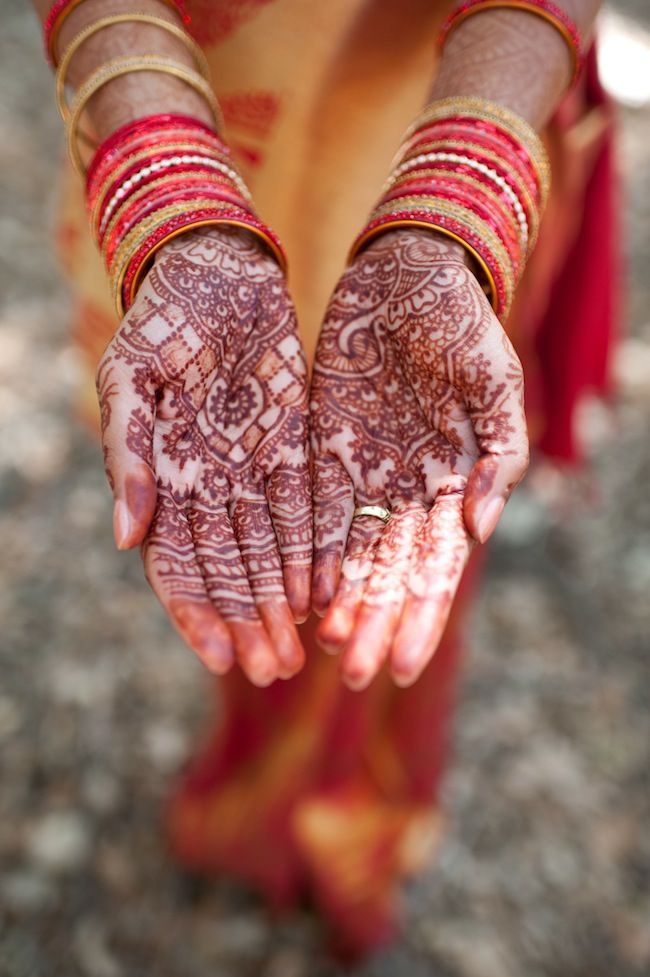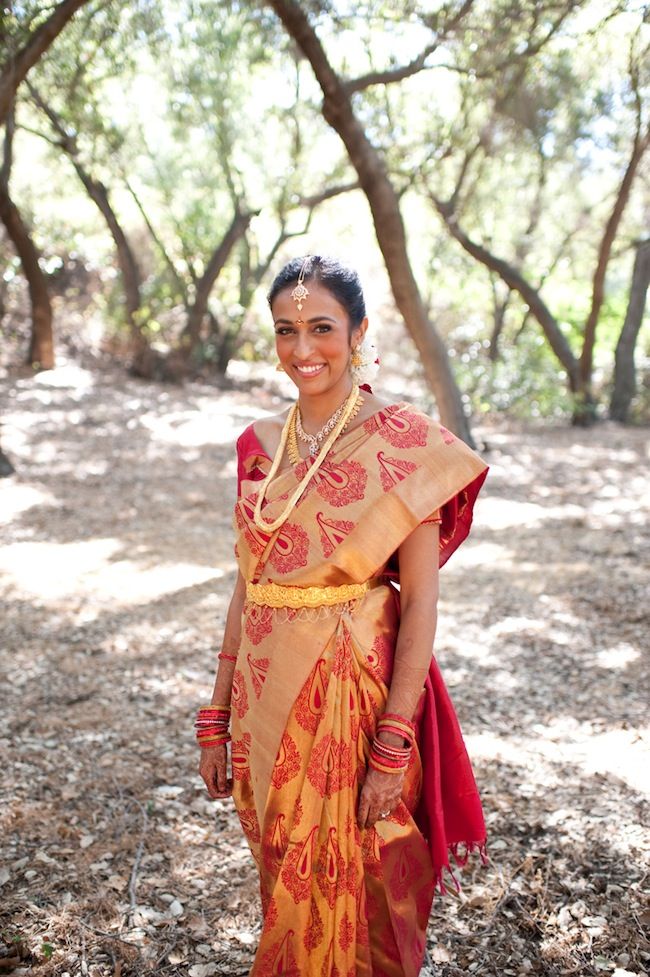 i was completely in love with all THREE of vipula's saris that day…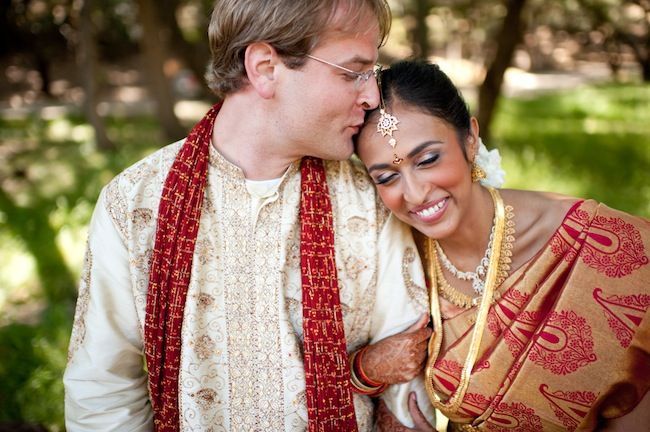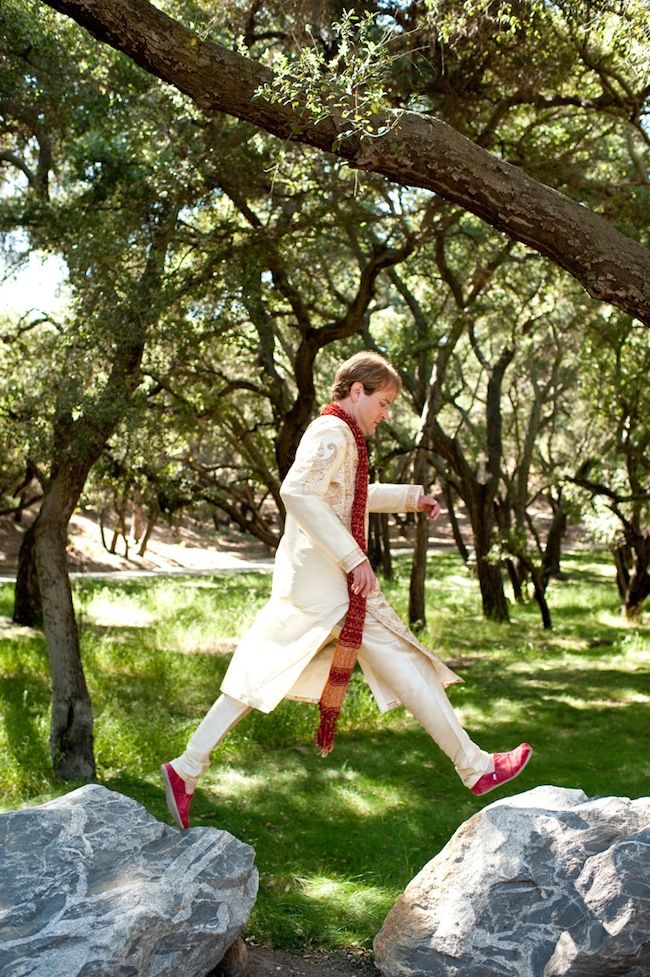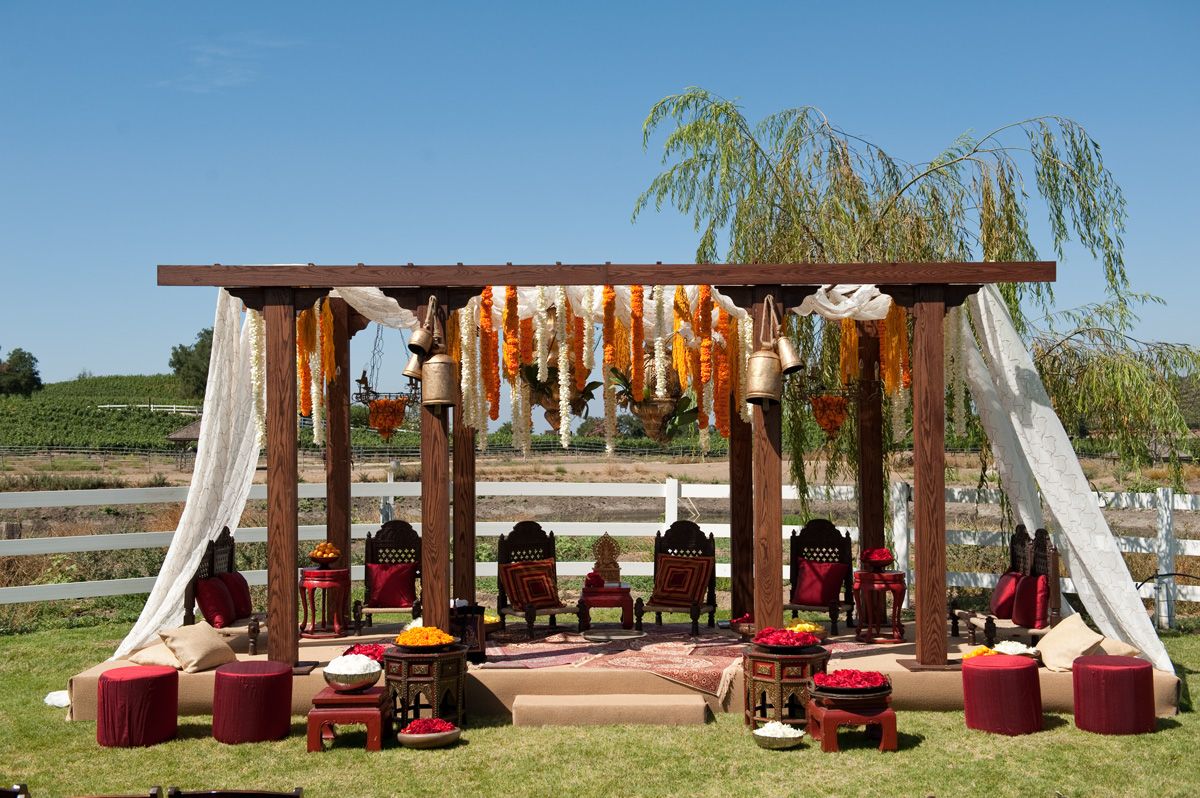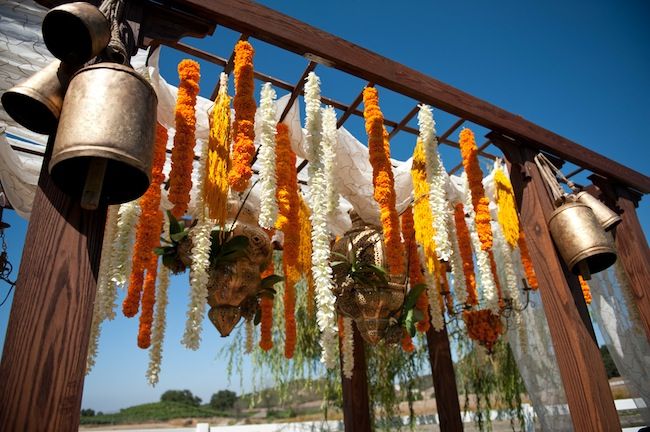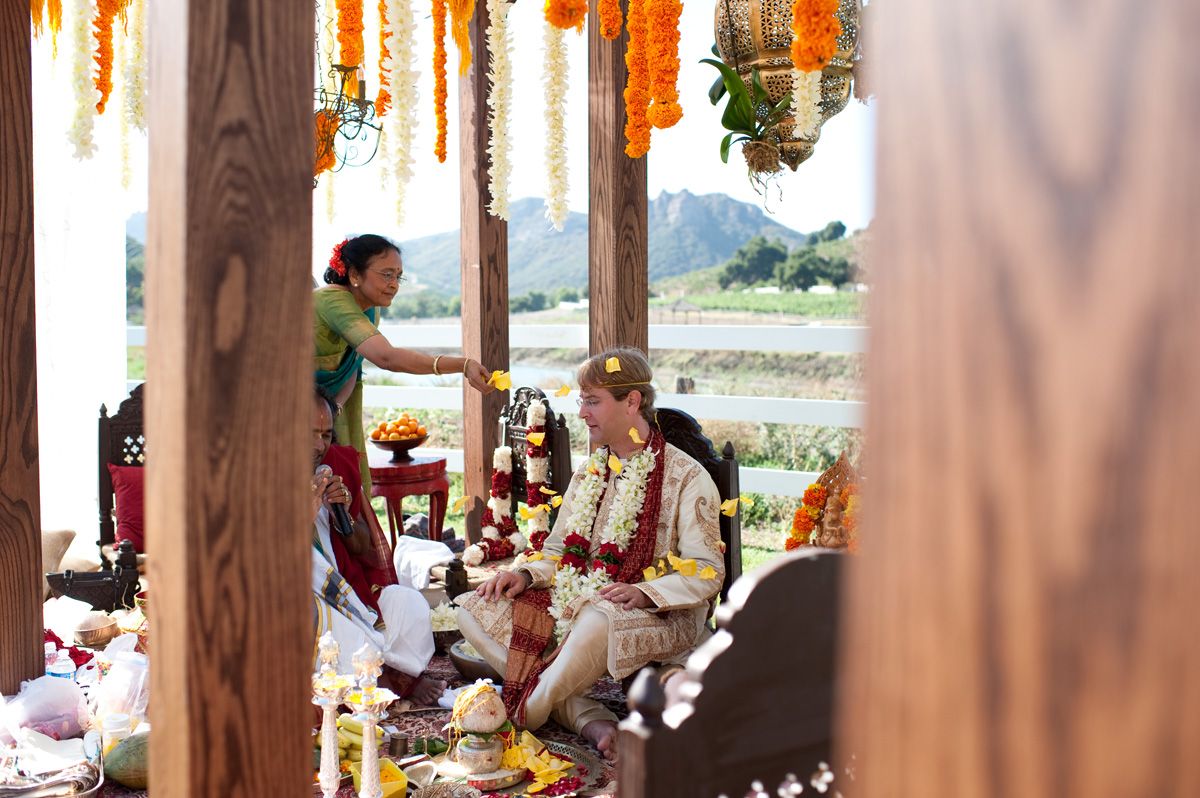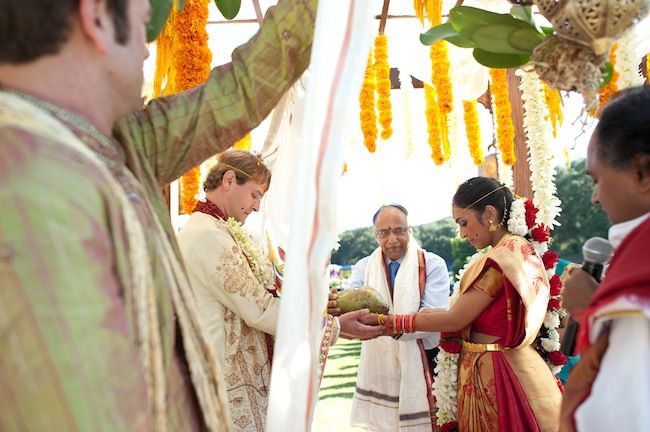 a sheet separates the couple before they can see each other for the first time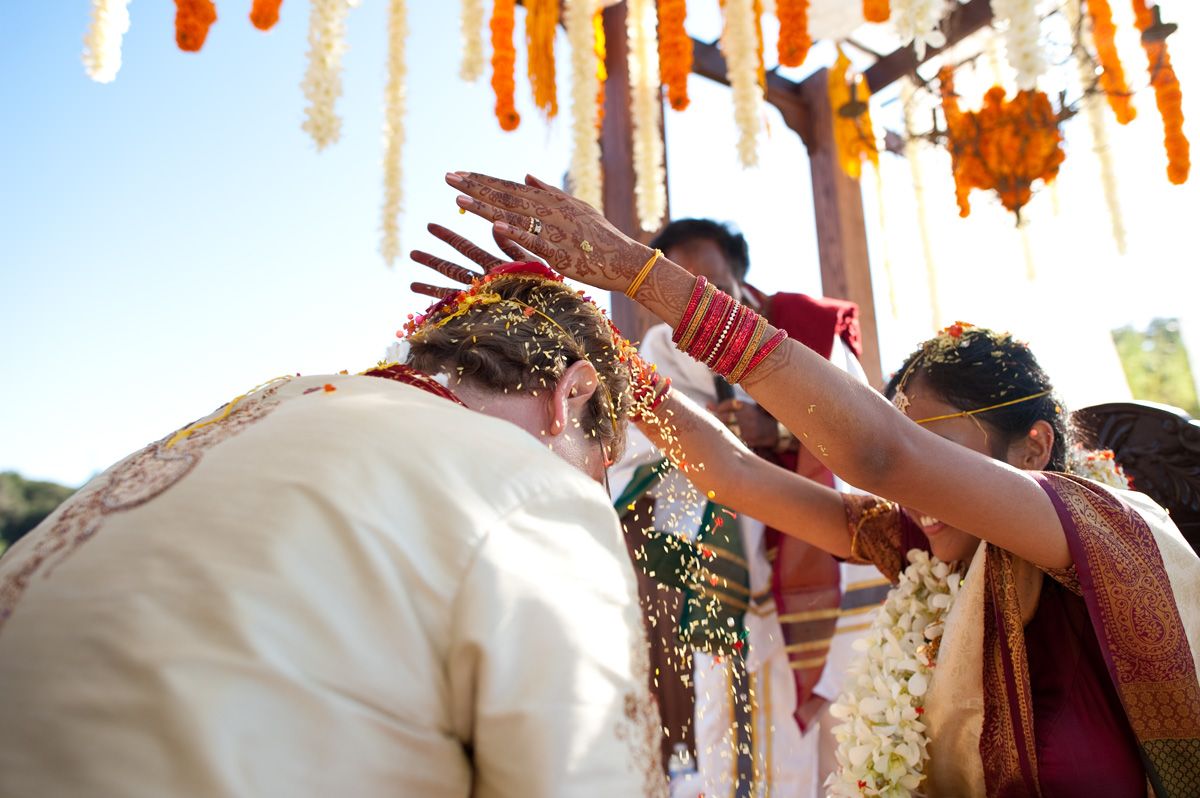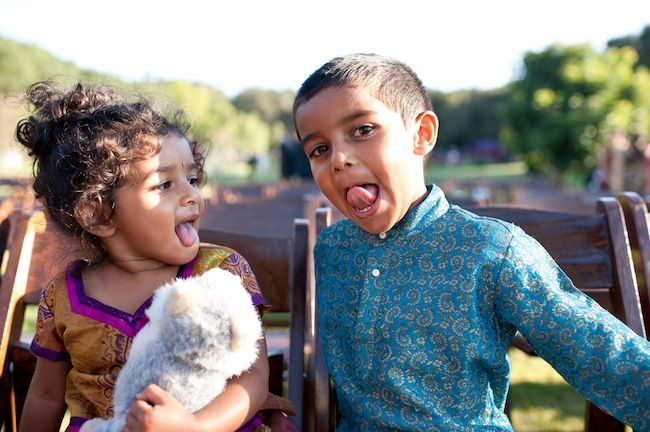 absolutely adorable kiddos <3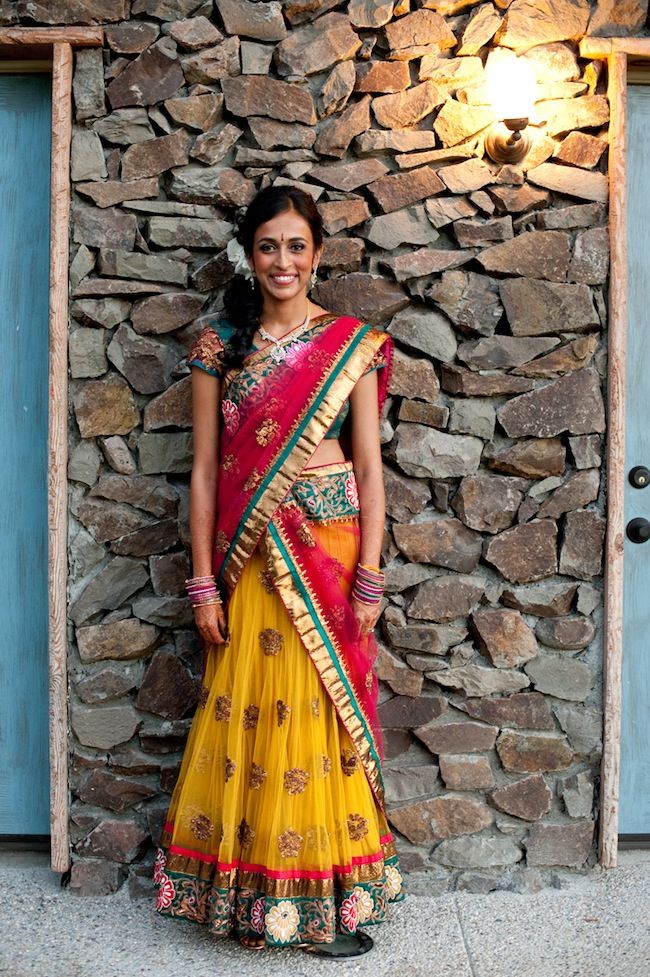 sari #2 — possibly my favorite 🙂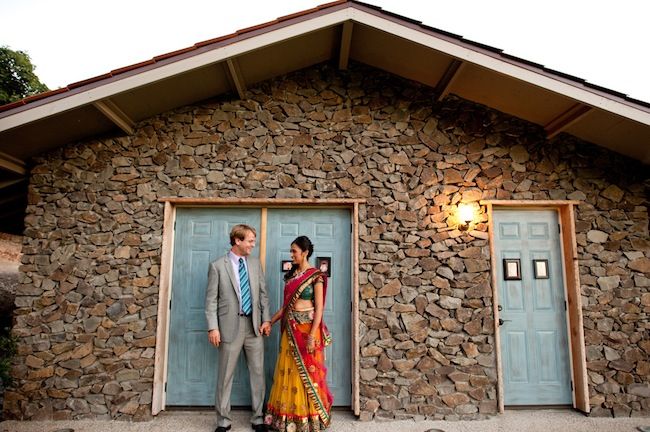 cocktail hour!
since dinner would be an all-out Indian feast, cocktail hour featured vip & dan's favorite American-style bites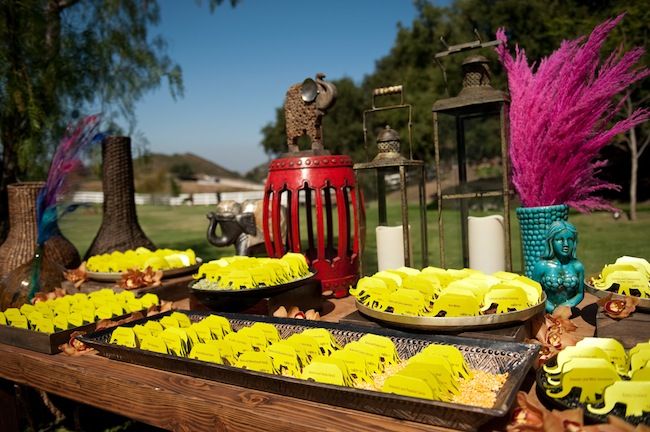 tented cards are much more fun when they're elephant-shaped 🙂
Lots and LOTS more to come!!  🙂  In the meanwhile, I hope you have an inspired Wednesday.
VENDORS (because it takes a village to create a sumptuous 'village' like this one!)
—
photography : The Image is Found // planning, design & coordination : Events of Love and Splendor // floral & event design : R. Jack Balthazar // venue : Saddlerock Ranch // stationery & all printed materials : Kristin, in-house graphic designer for Events of Love and Splendor // cinematography : Elysium Productions // catering : Chakra Beverly Hills + Huntington Catering // mixologists : The Cocktail Consultant // DJ : Red Shoe LA // rentals : Classic Party Rentals // linens : La Tavola // cake & desserts : Sweet and Saucy Shop // photobooth : Smilebooth // entertainment : Bollywood Step Dance // security : Sandman Security // valet parking : Premiere Valet
—
xoxo, Angel