Happy Monday, everyone!!  I'm back with part two of Vipula and Dan's fabulous and over-the-top gorgeous wedding… and you are in for some SERIOUS eye candy!
Let's pick up post-cocktail hour and move straight into the reception, where guests encountered bright fabric tenting, colorful lanterns with clutches of orchids, exotic feathers and flowers grouped into eclectic vessels, a sultry custom-built 'destination' bar and of course… an incredible chai & dessert tent, with cabinets overflowing with sweet treats and cozy settees and cushions for snuggling up with a warm cup of tea.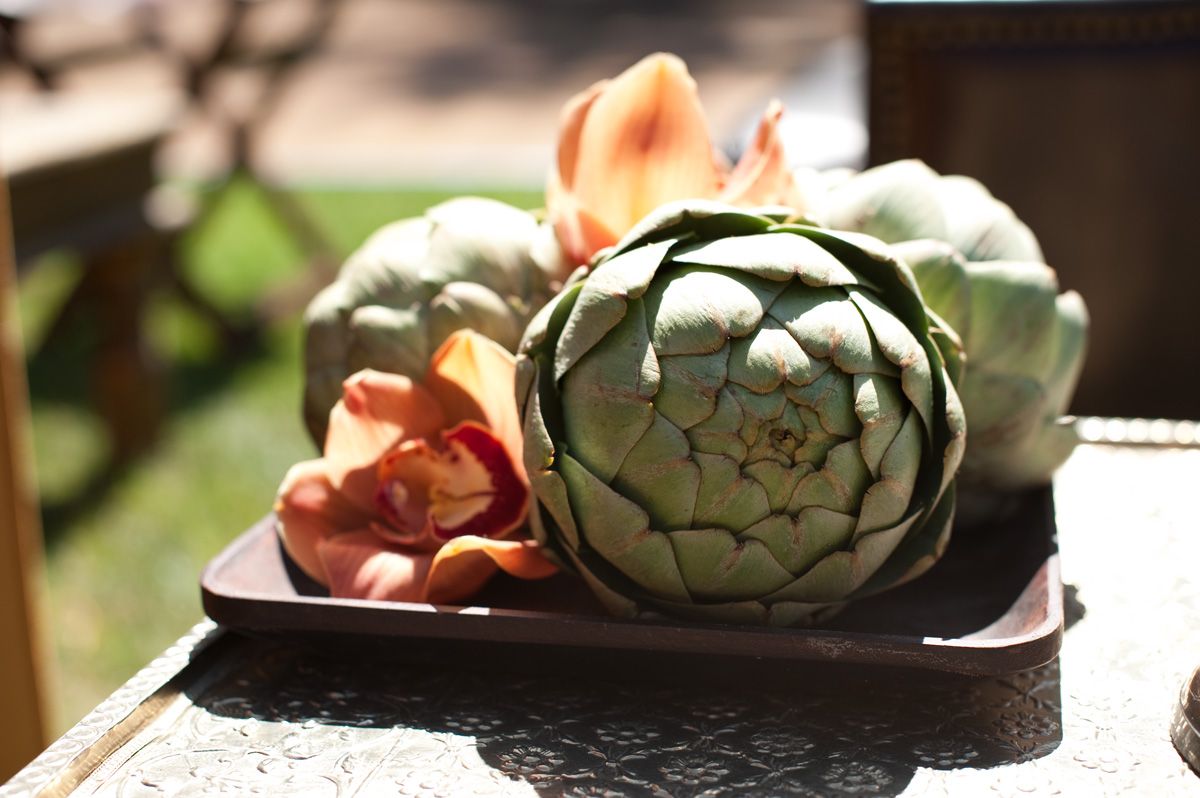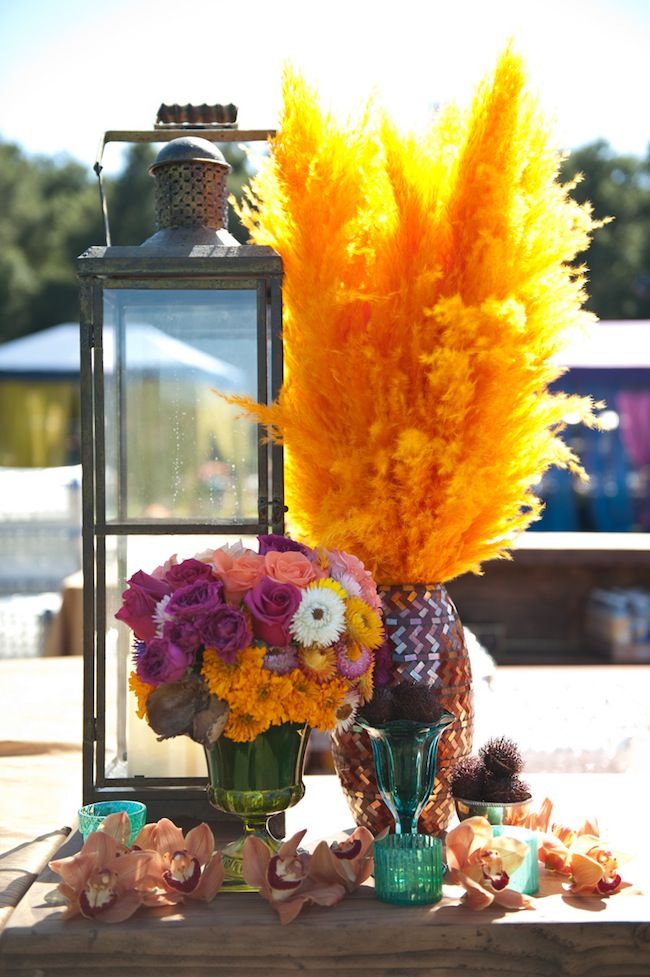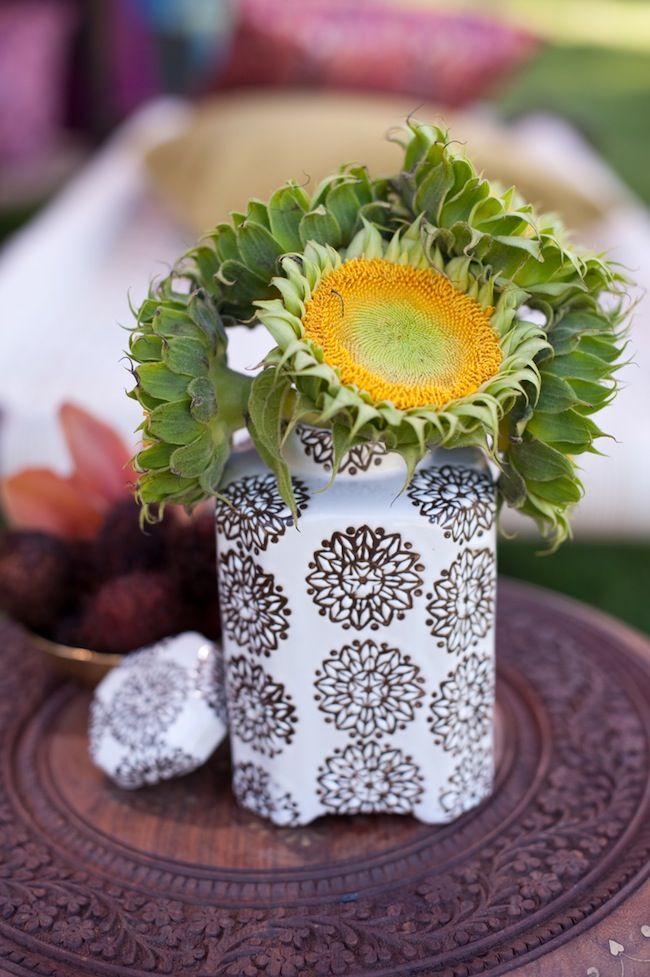 texture everywhere…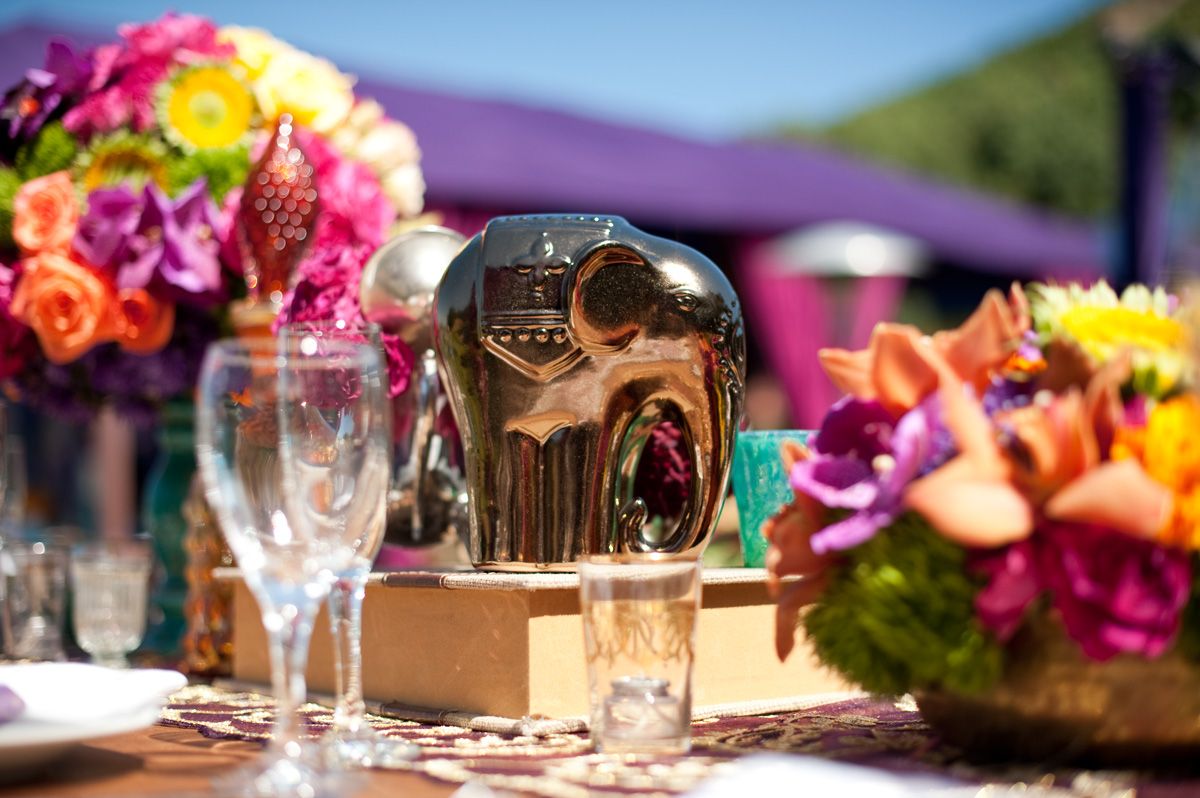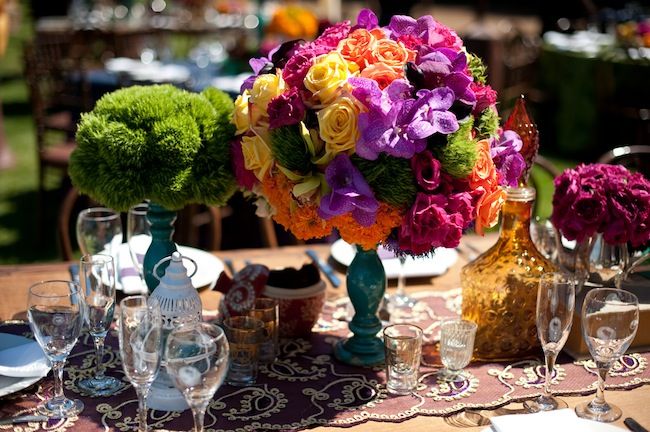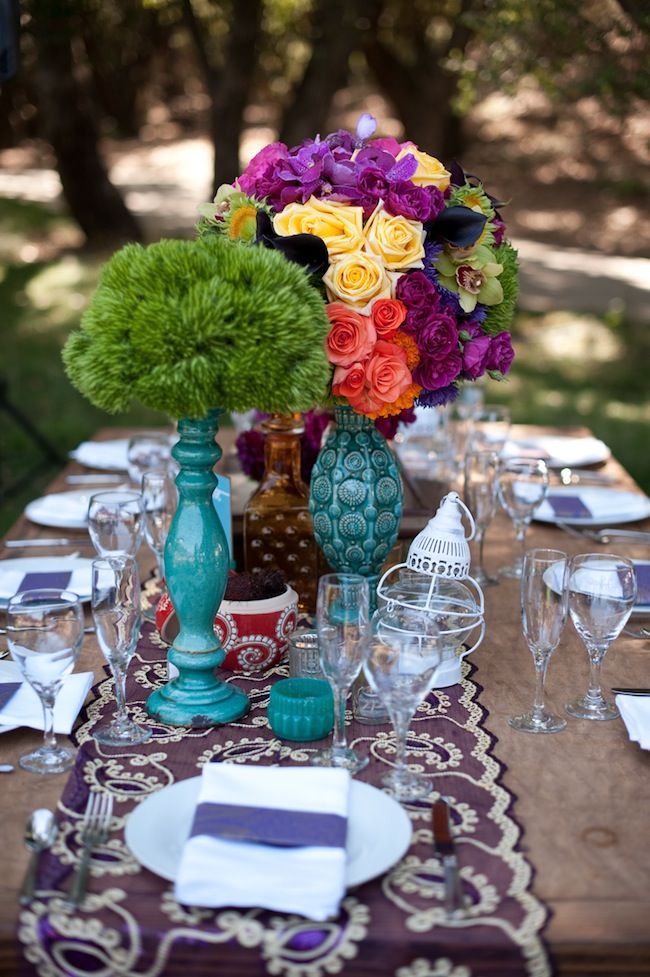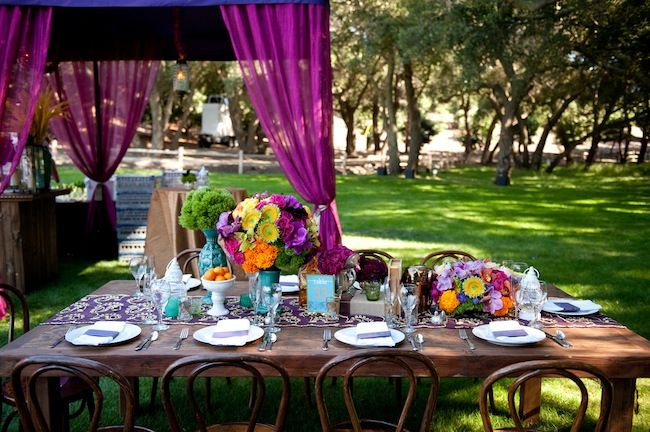 some dining tables were wooden tables topped with intricately beaded runners…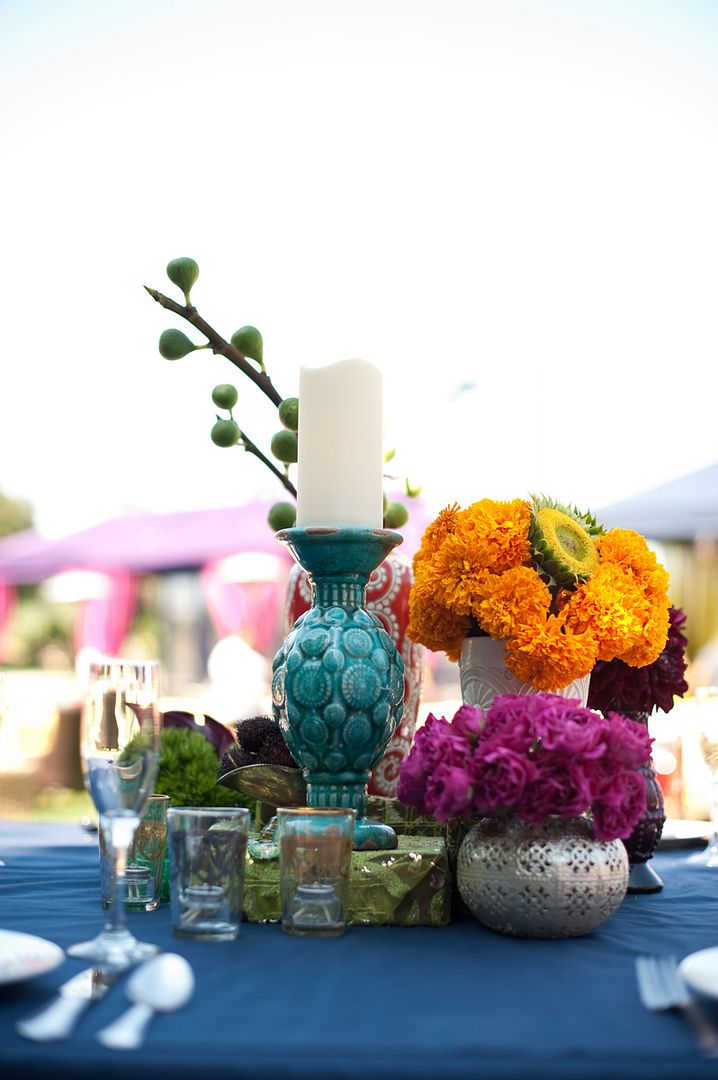 while other tables were draped in sumptuously colored fabrics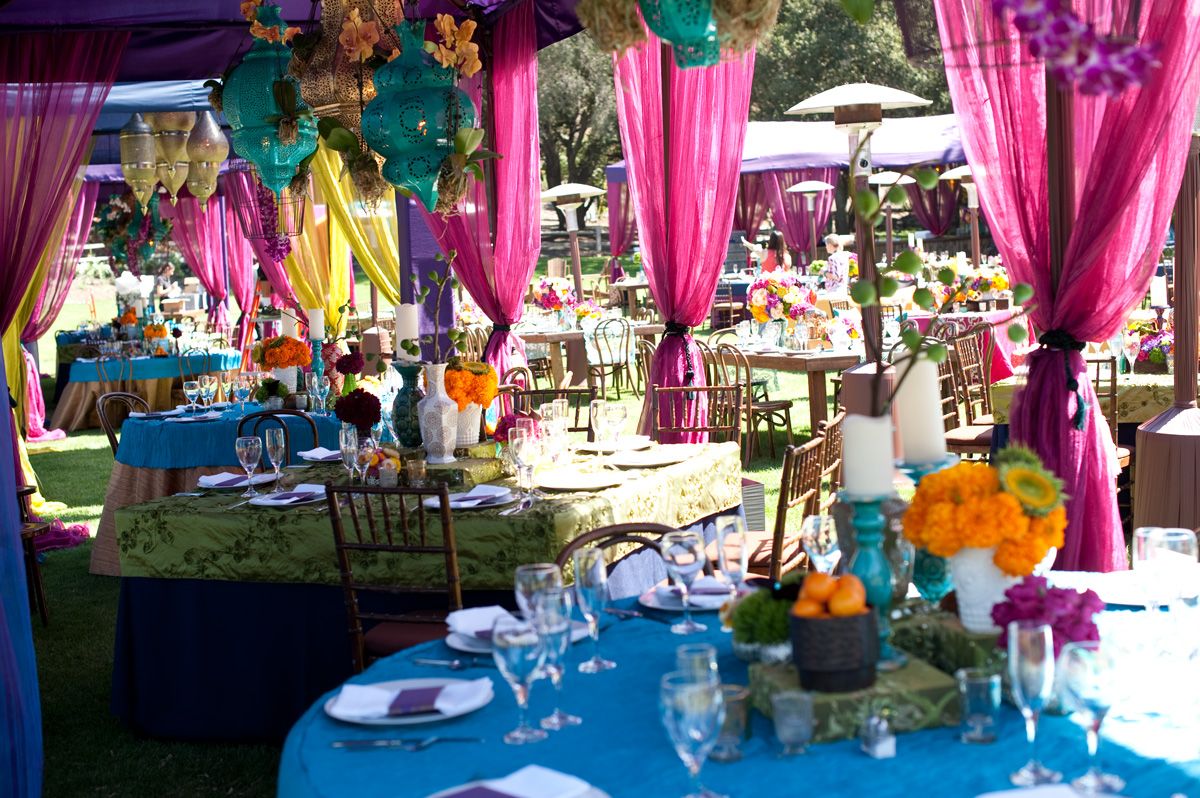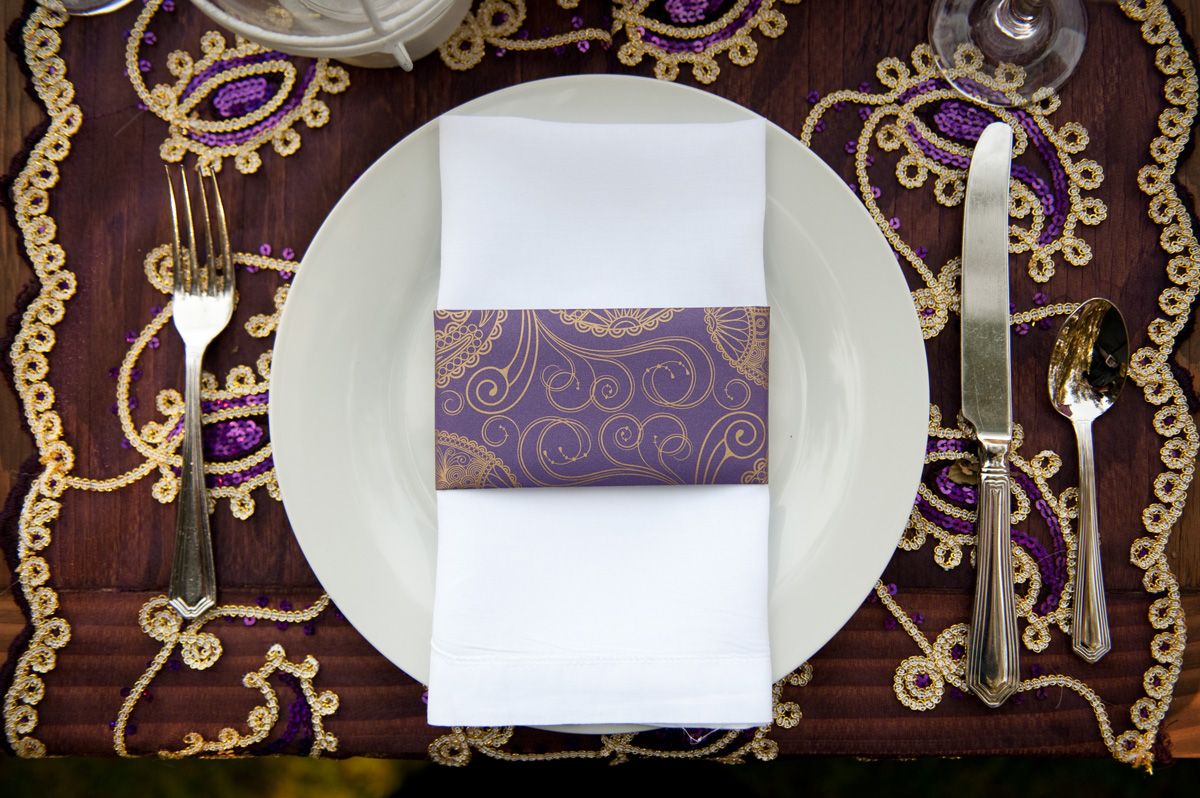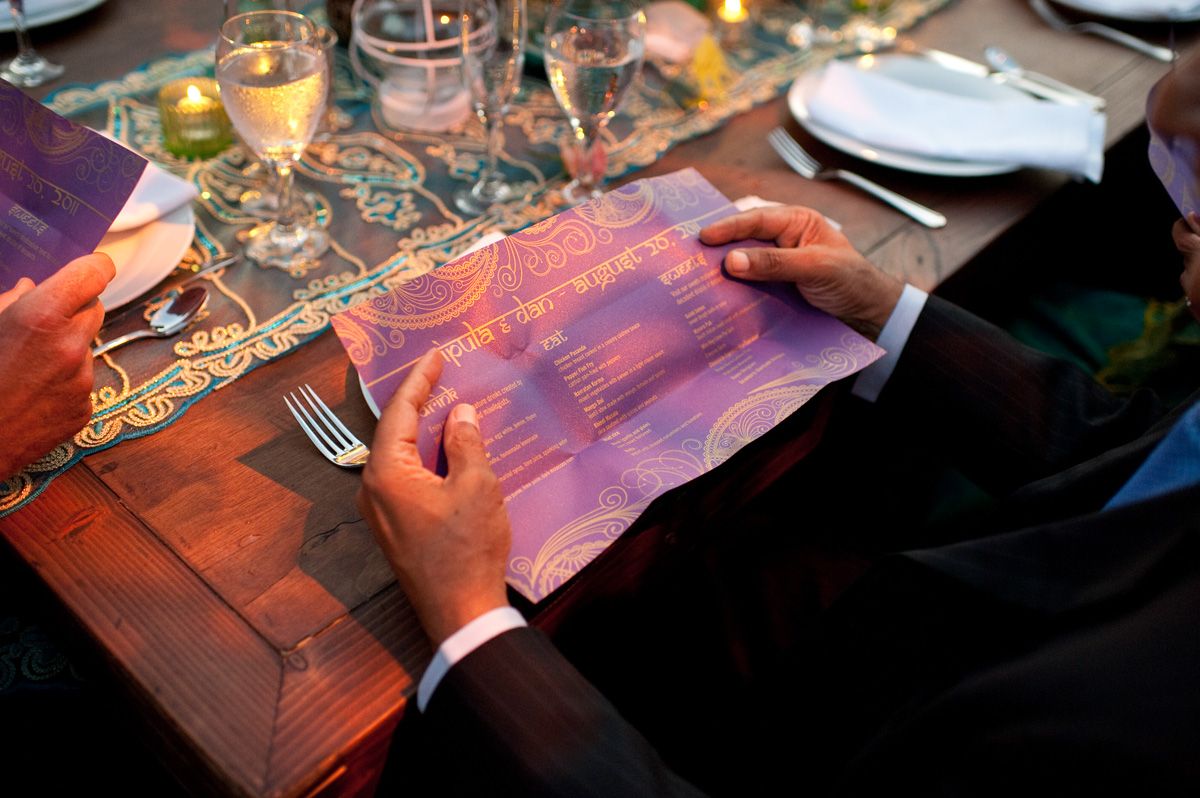 the "napkin rings" were tri-fold menus that had three sections listed: drink, eat, sweets!  guests could review the signature cocktails available at the bar, read about the decadent dishes they'd feast upon during the traditional Indian dinner, and whet their appetite for a selection of sweets.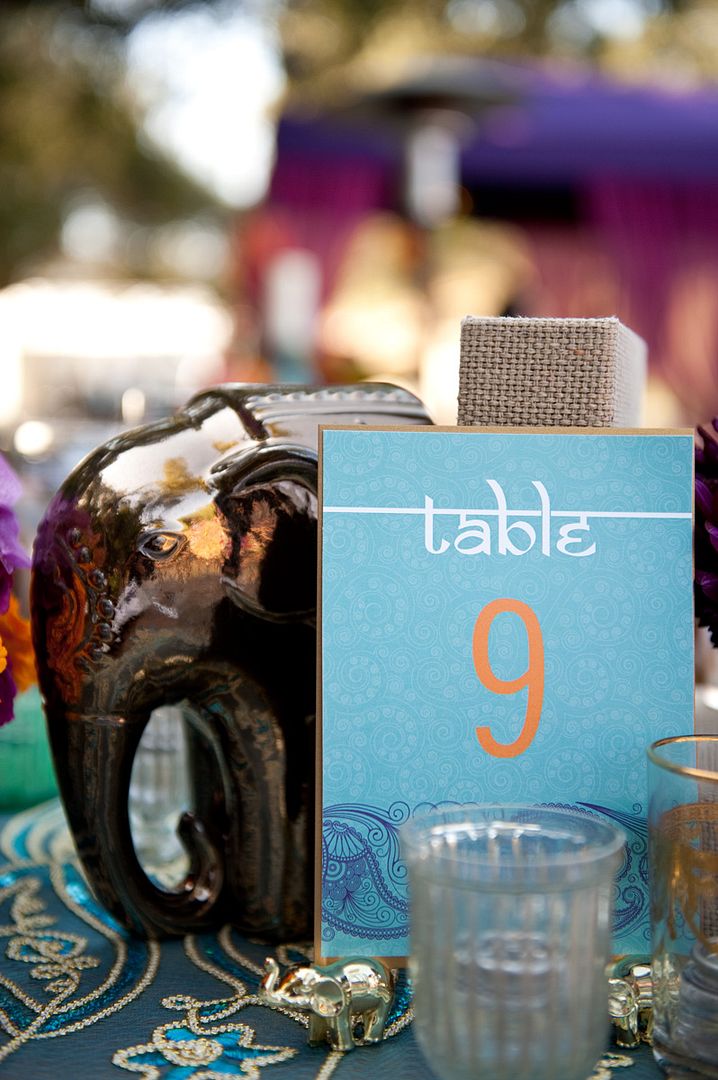 i spy… custom-designed stationery (by love and splendor) and elephants galore…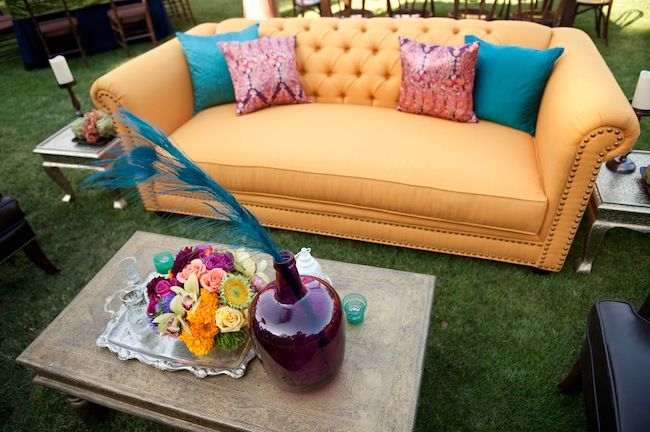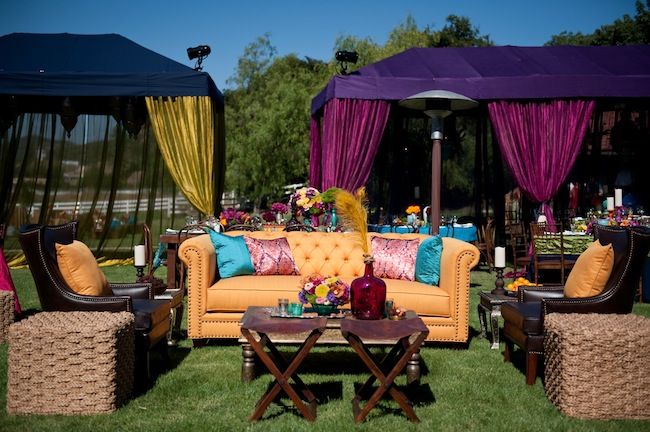 lounges surrounded the dancefloor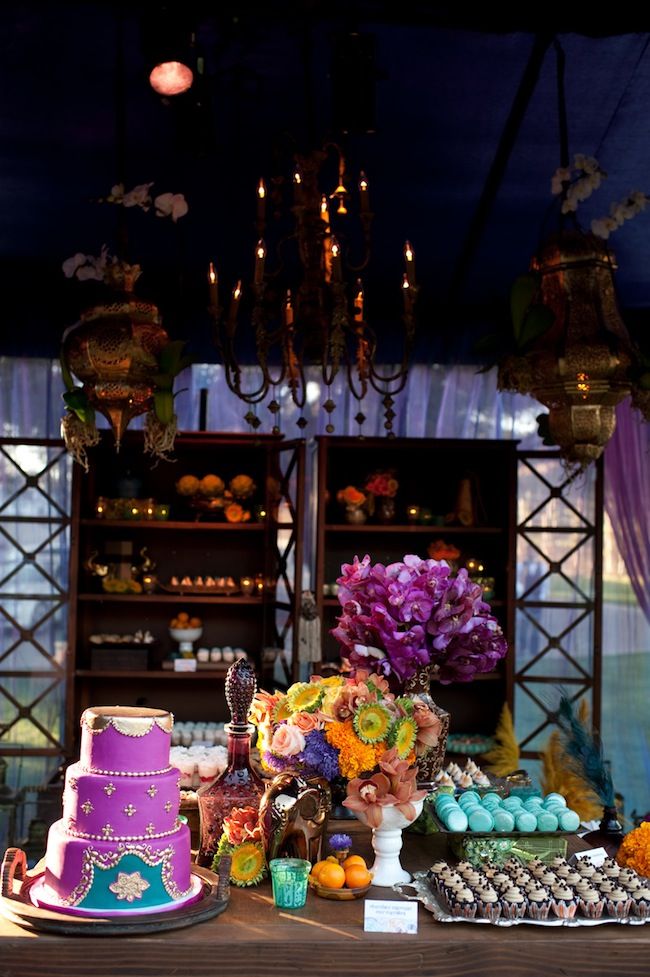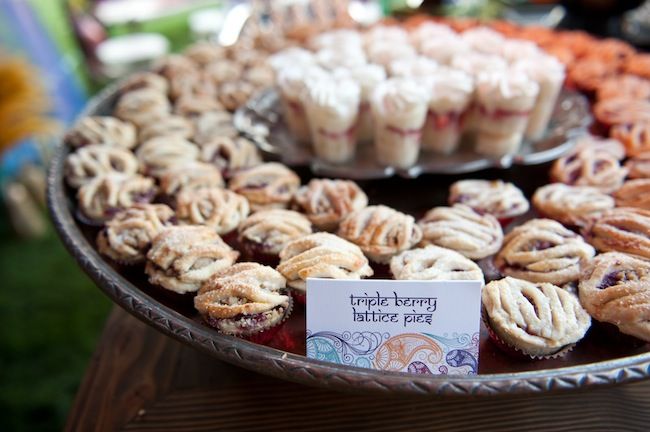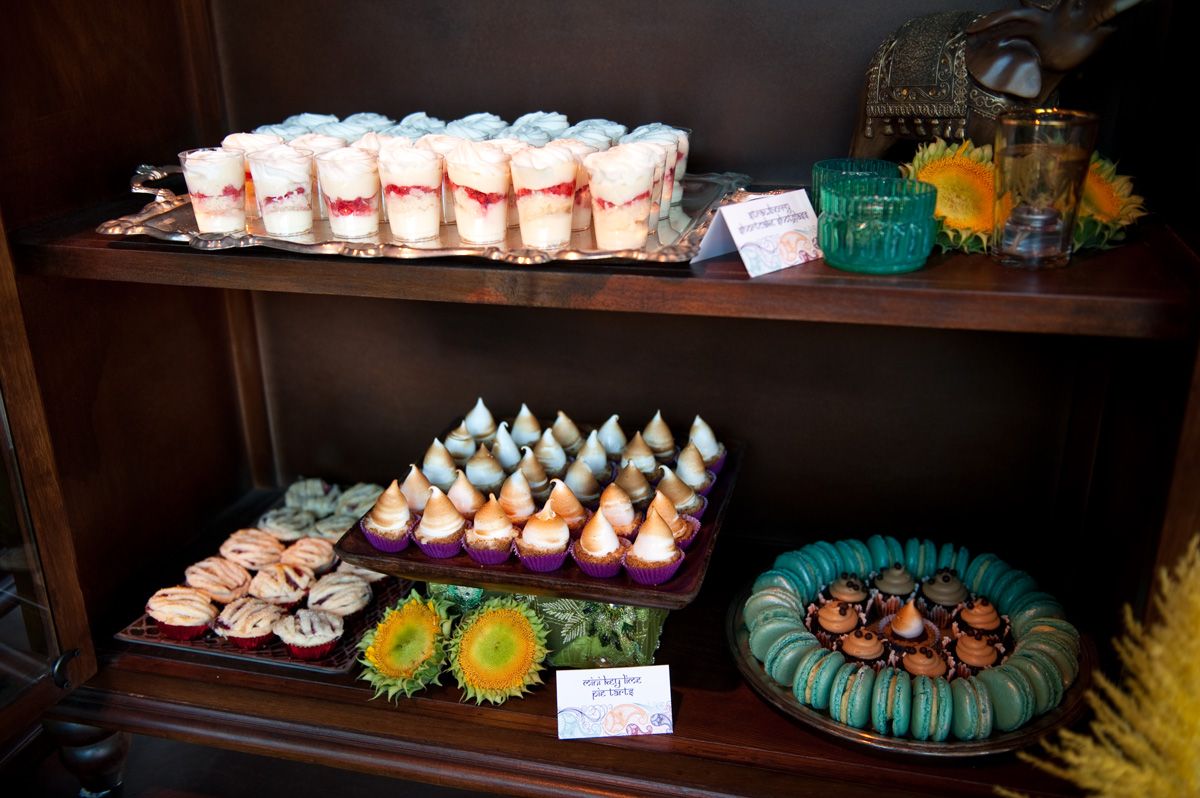 sweet and saucy provided the magnificent cake and always-mouth-watering desserts 🙂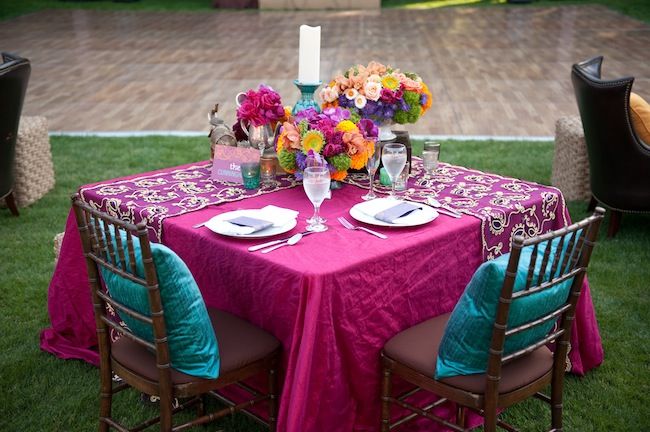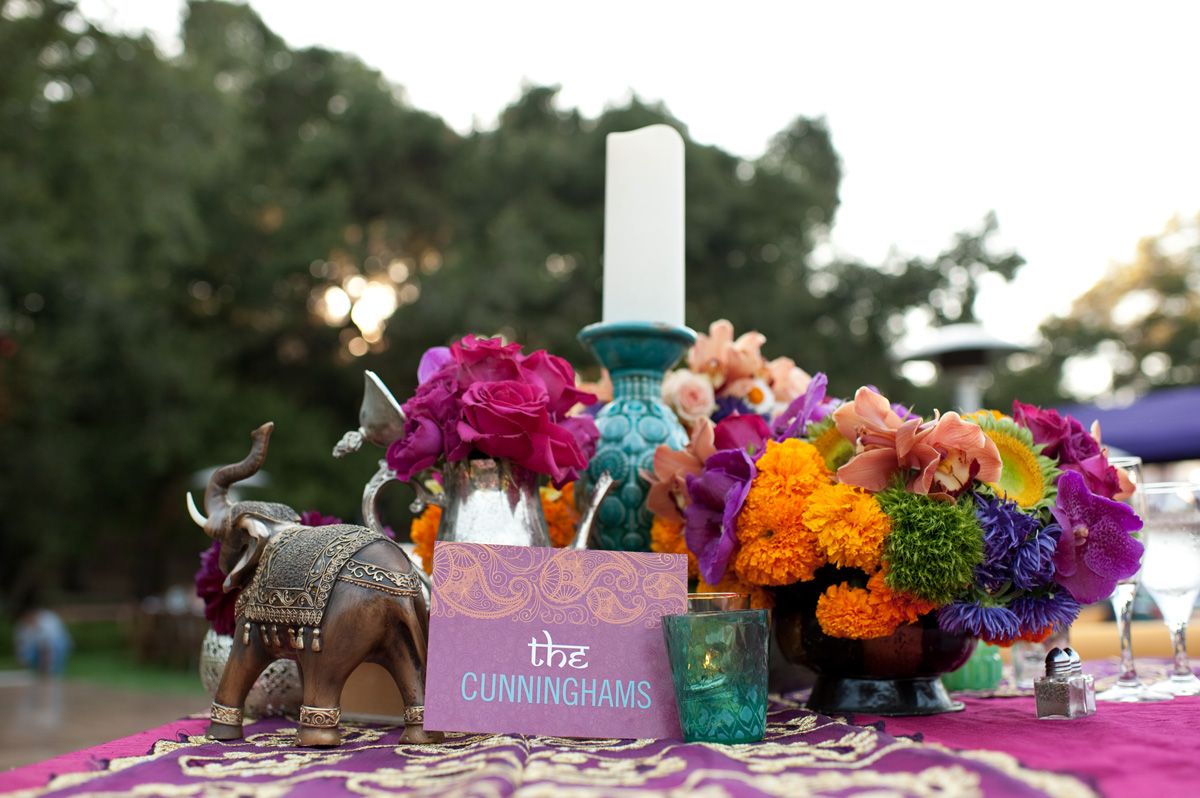 table for two…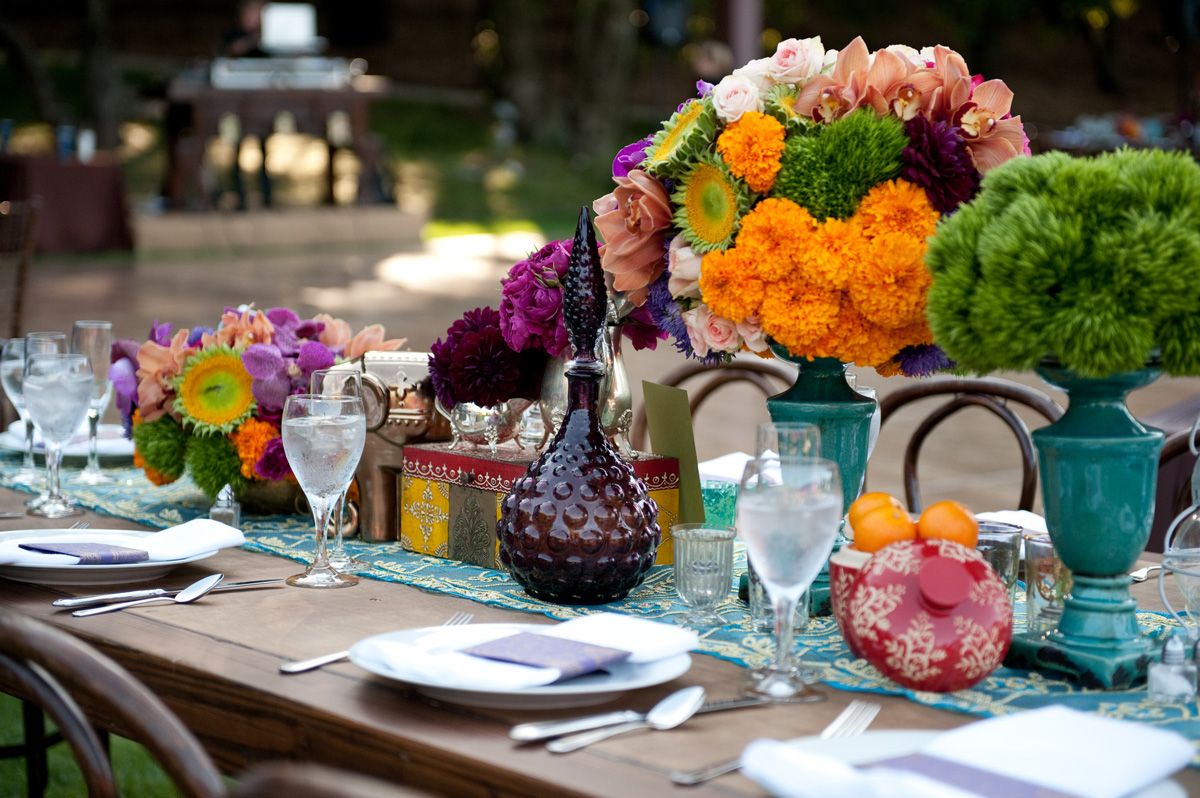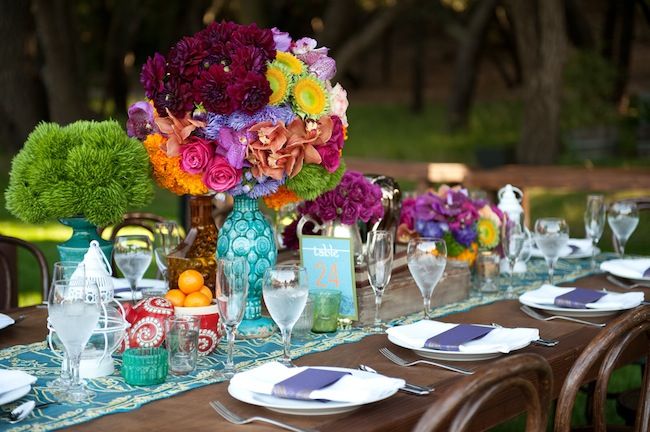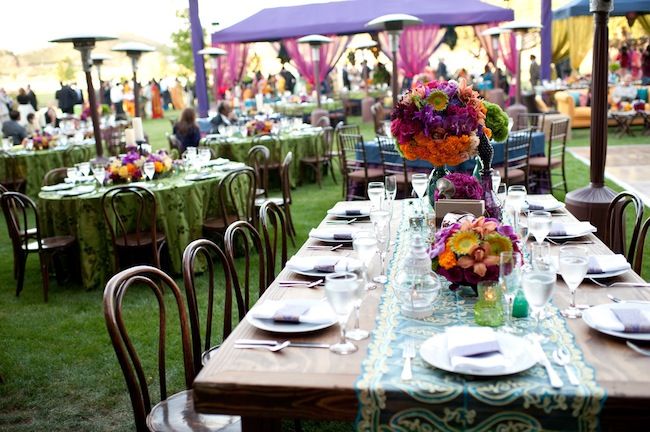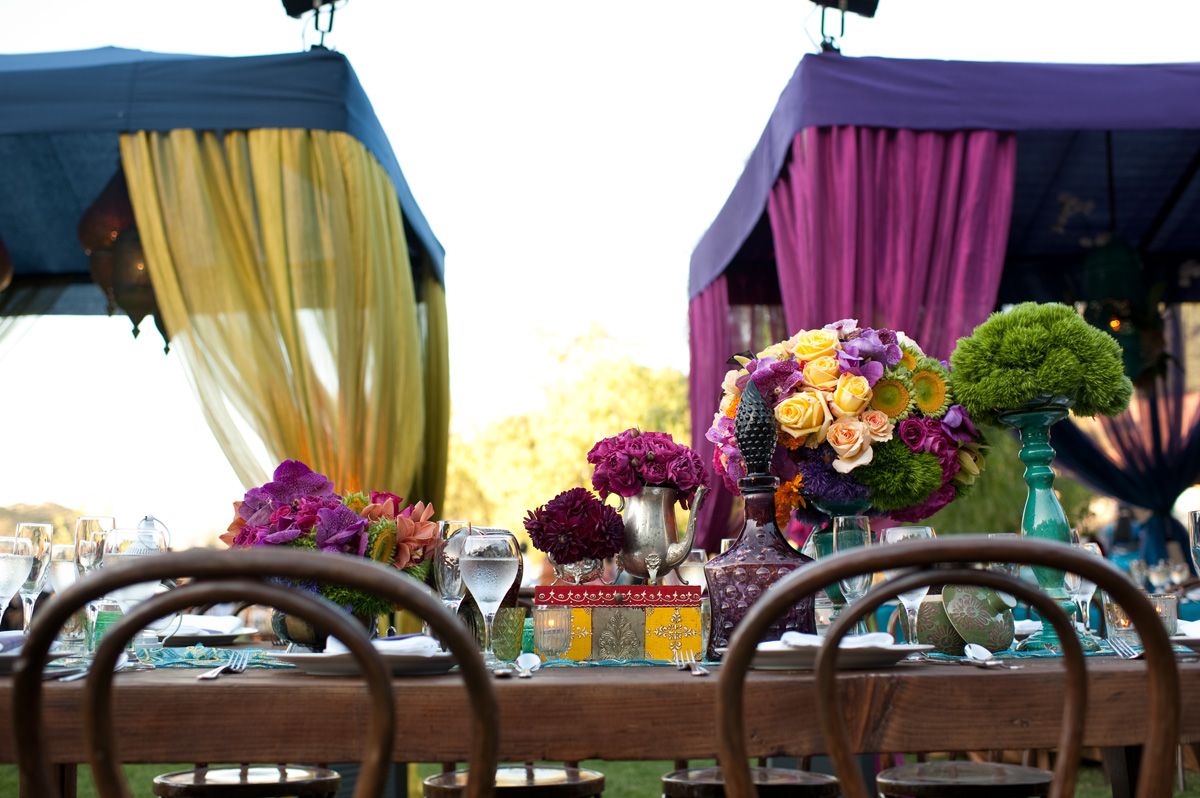 i can't get enough of these over-the-top florals!!  r. jack balthazar ALWAYS brings the magic.
and the most stunning bar you've ever seen…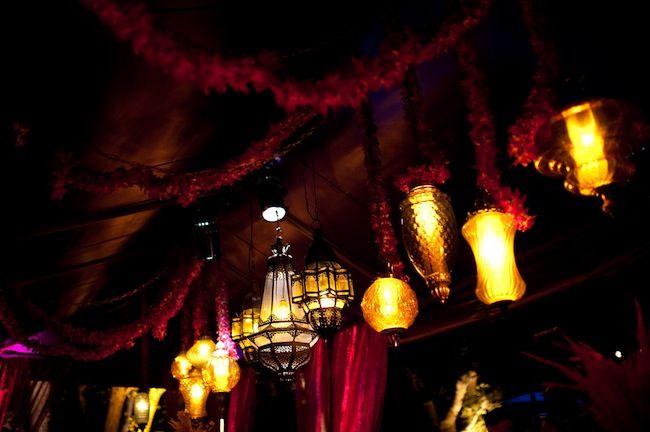 …turned on the drama when the sun set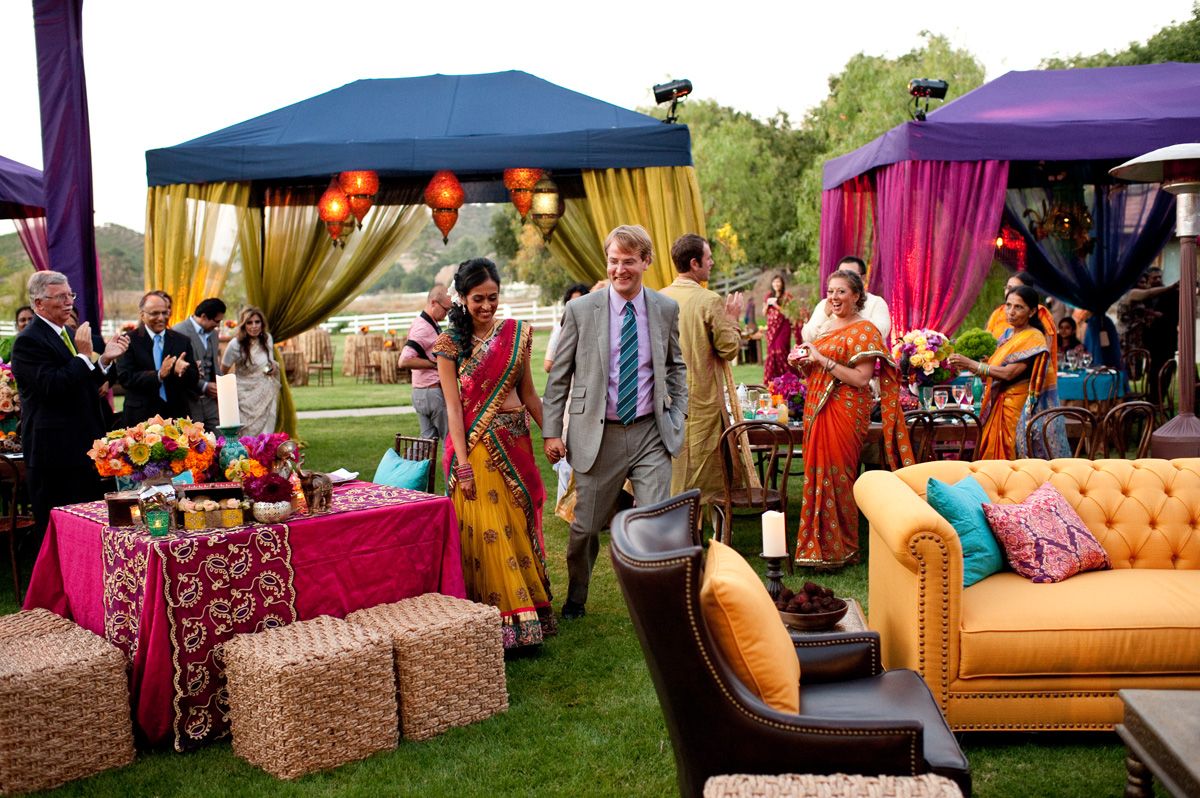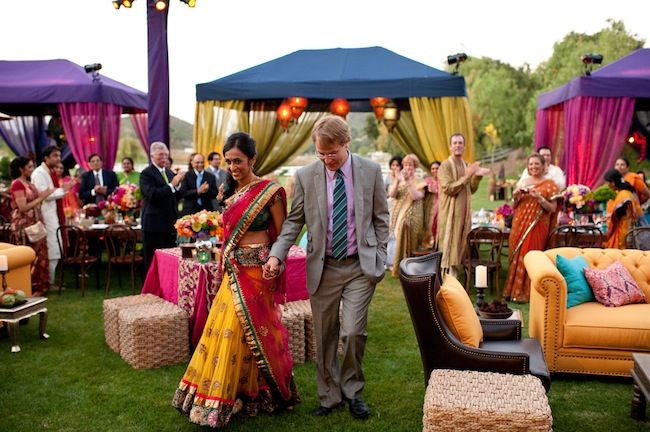 grand entrance & first dance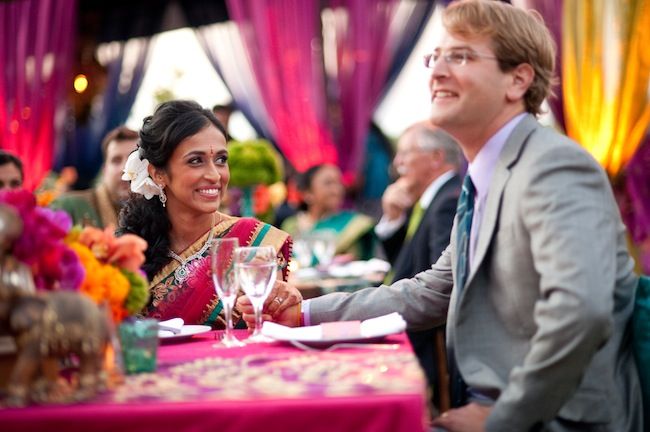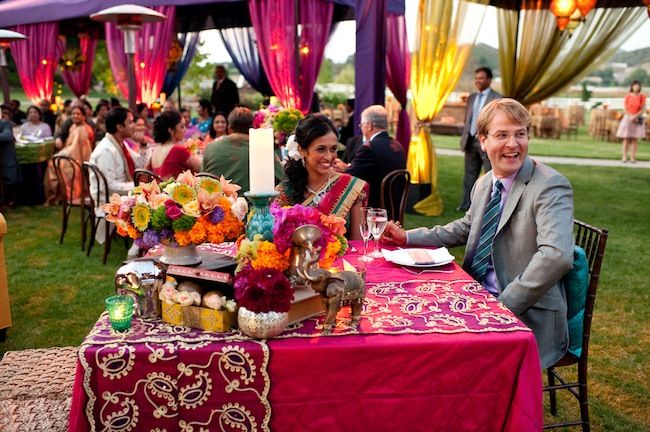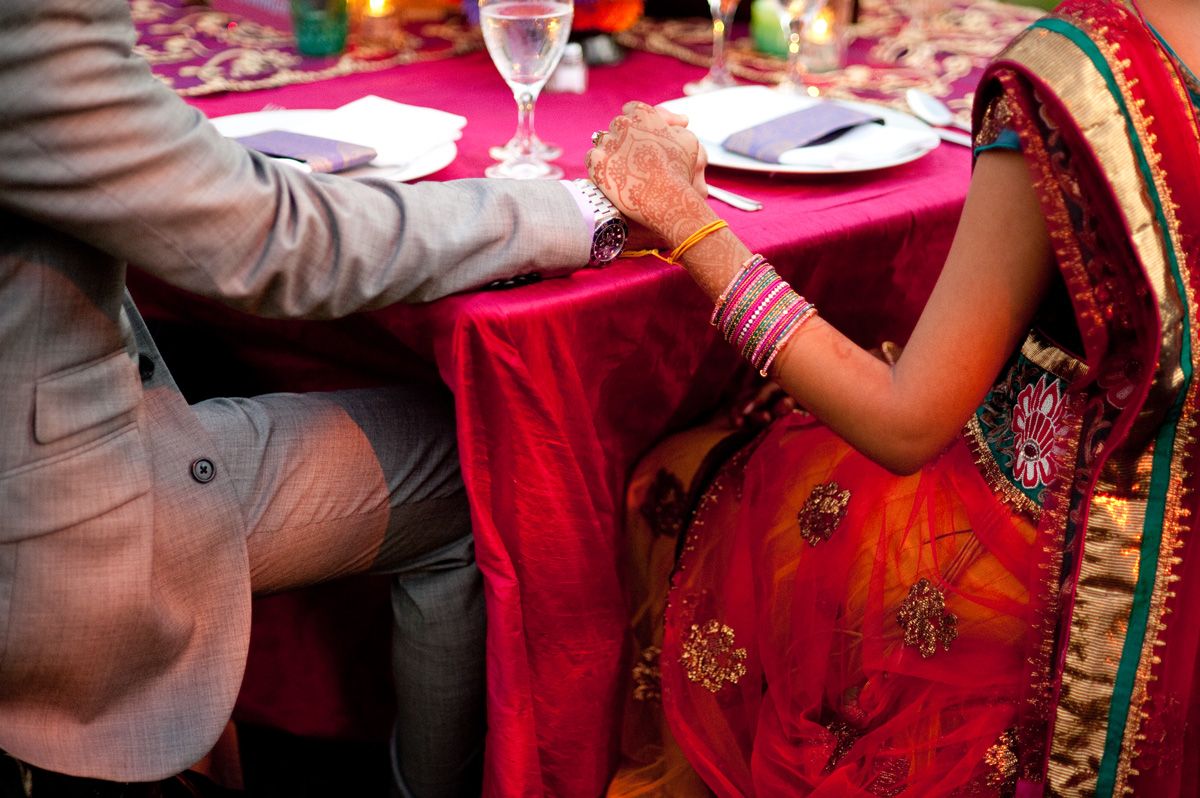 i love these two a lot.
and as the sun set, the colorful scene seamlessly evolved into a jaw-droppingly sultry celebration with the perfect mood lighting for dining & dancing!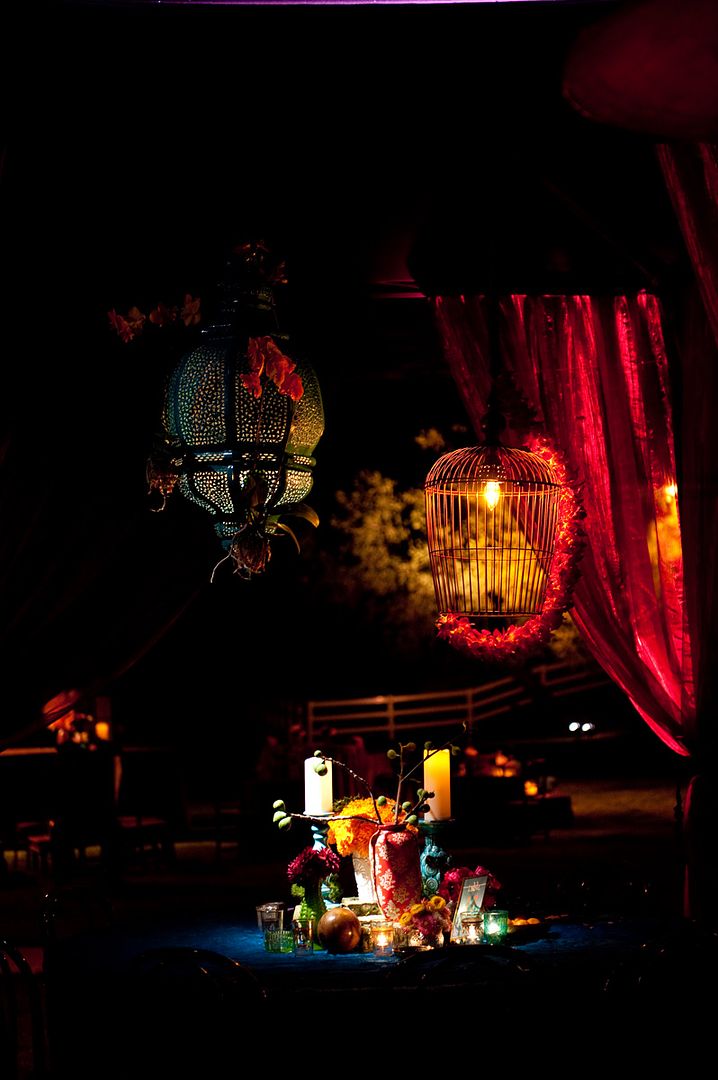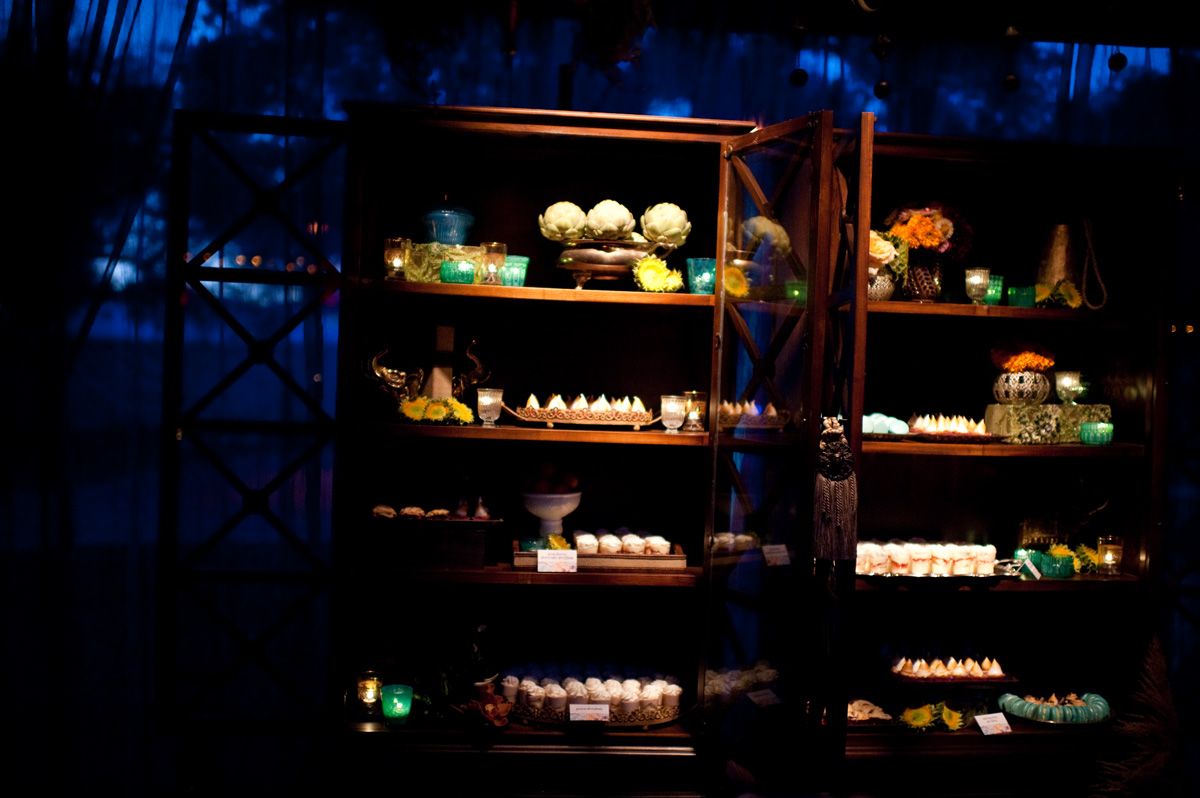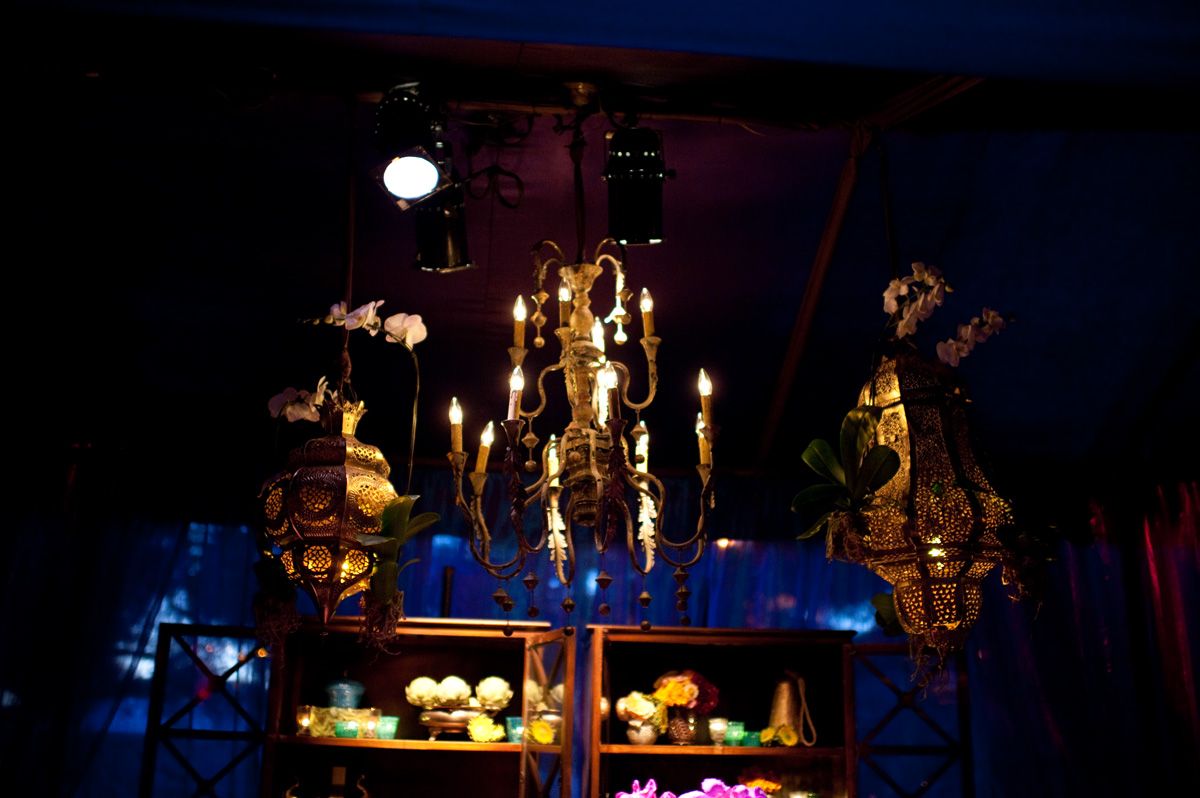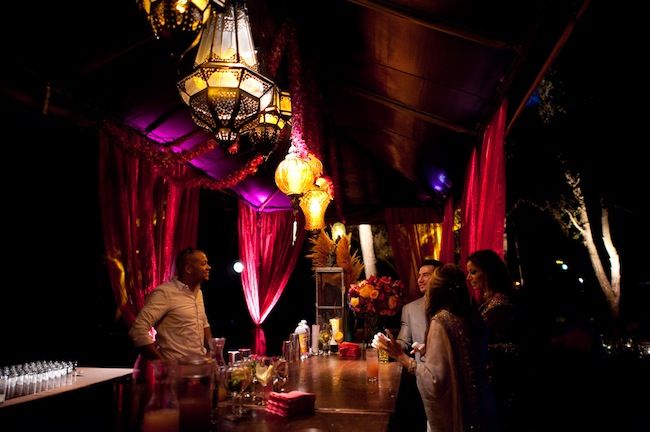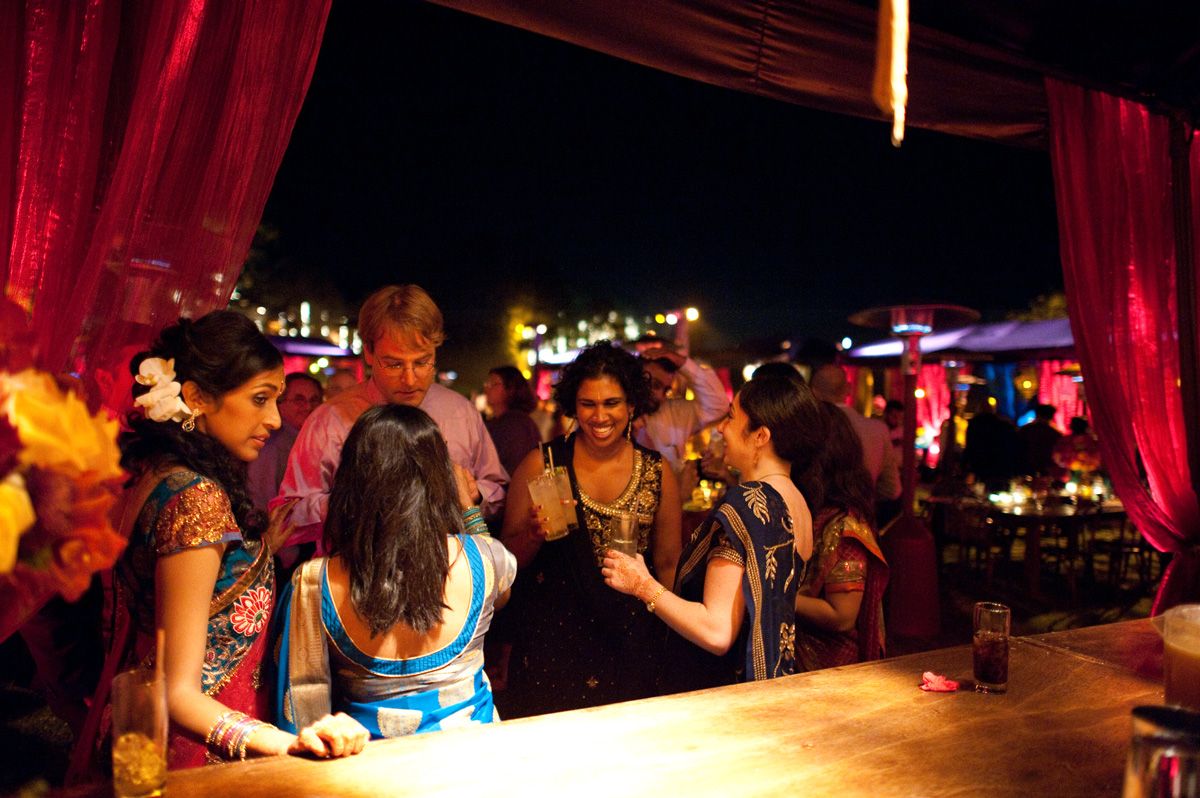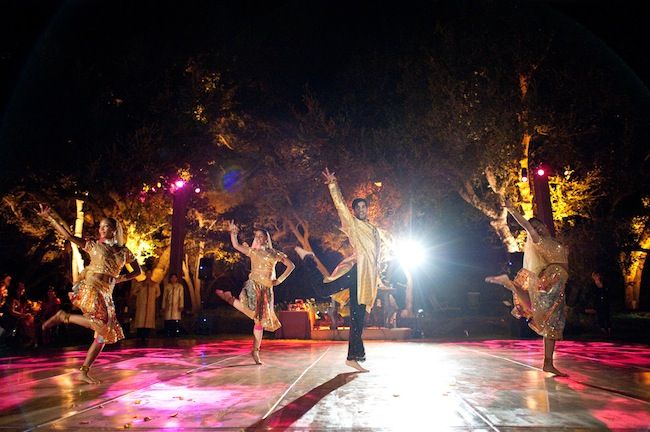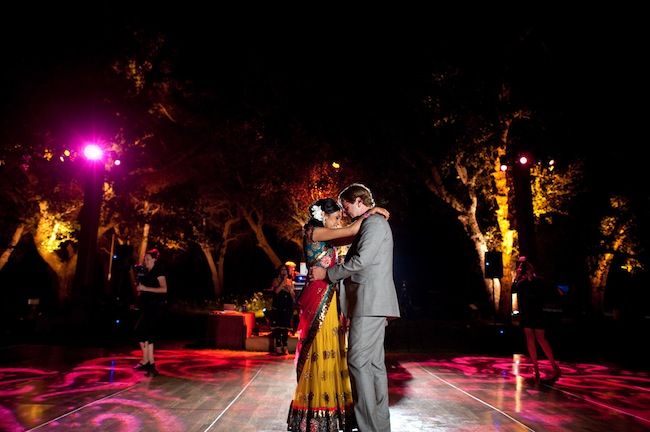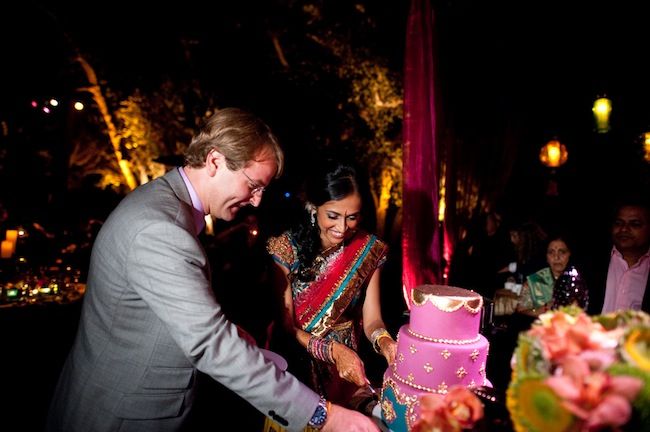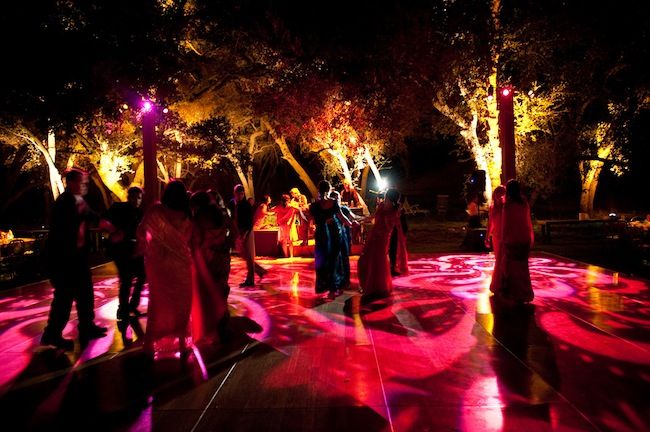 —
I hope you loved soaking up all the details of this wedding as much as I enjoyed dreaming them up and now reliving them through these amazing images.  🙂  Another round of applause and deepest thanks to a team made up of some of my very favorite people…
photography : The Image is Found // planning, design & coordination : Events of Love and Splendor // floral & event design : R. Jack Balthazar // venue : Saddlerock Ranch // stationery & all printed materials : Kristin, in-house graphic designer for Events of Love and Splendor // cinematography : Elysium Productions // catering : Chakra Beverly Hills + Huntington Catering // mixologists : The Cocktail Consultant // DJ : Red Shoe LA // rentals : Classic Party Rentals // linens : La Tavola // cake & desserts : Sweet and Saucy Shop // photobooth : Smilebooth // entertainment : Bollywood Step Dance // security : Sandman Security // valet parking : Premiere Valet
And of course, lots of love to Vipula & Dan whose trust in me gave me the inspiration to put this day together for them!
I'll wrap this post with some fun "on the job" photos of the Love and Splendor ladies… because we truly love what we do and it shows!!!  🙂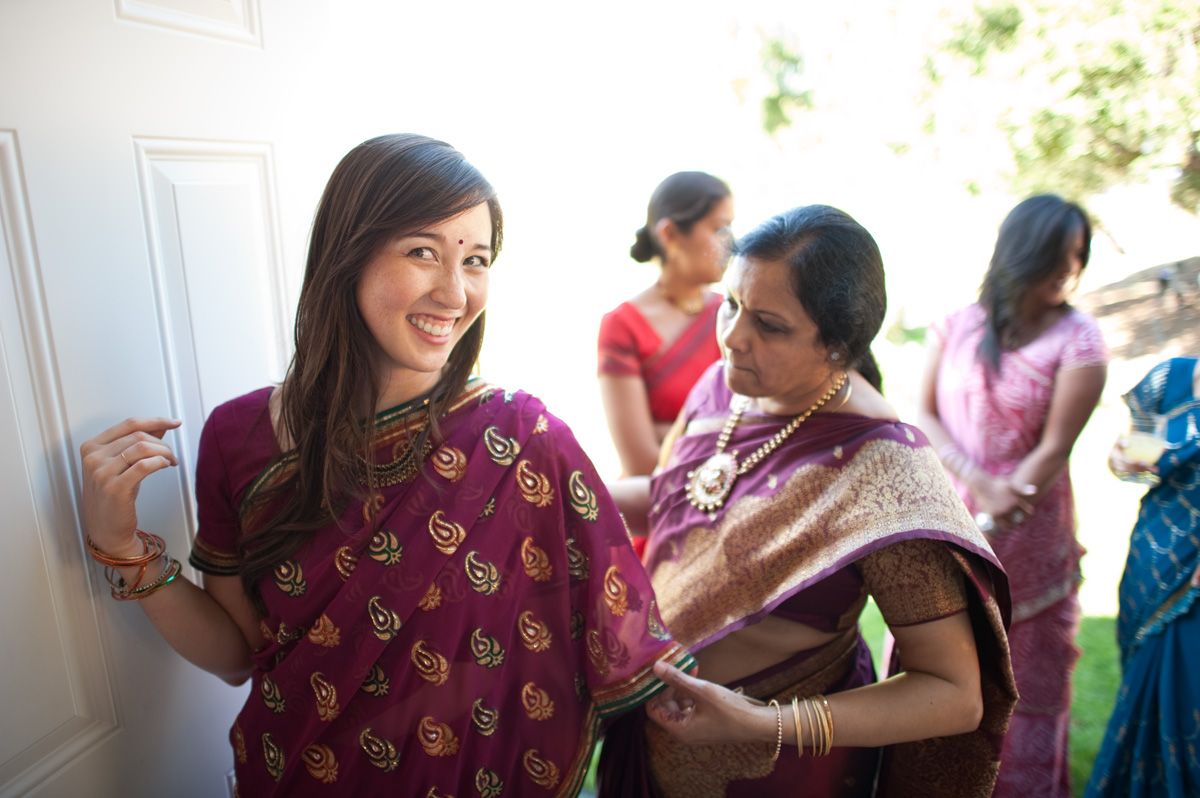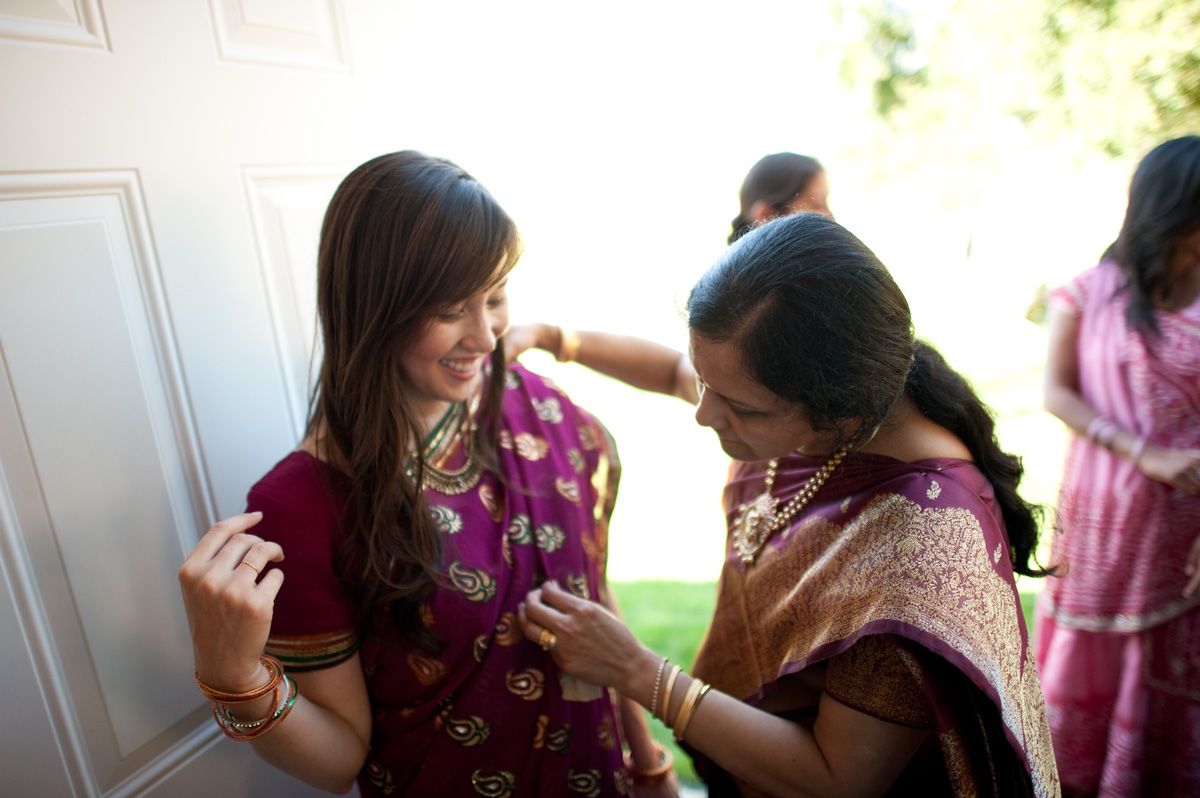 me getting some help adjusting my sari… i now own two of my own saris (gifts from clients — LOVE!!) and can honestly say wearing a sari makes me feel like a million bucks.  i would wear one all the time if i could!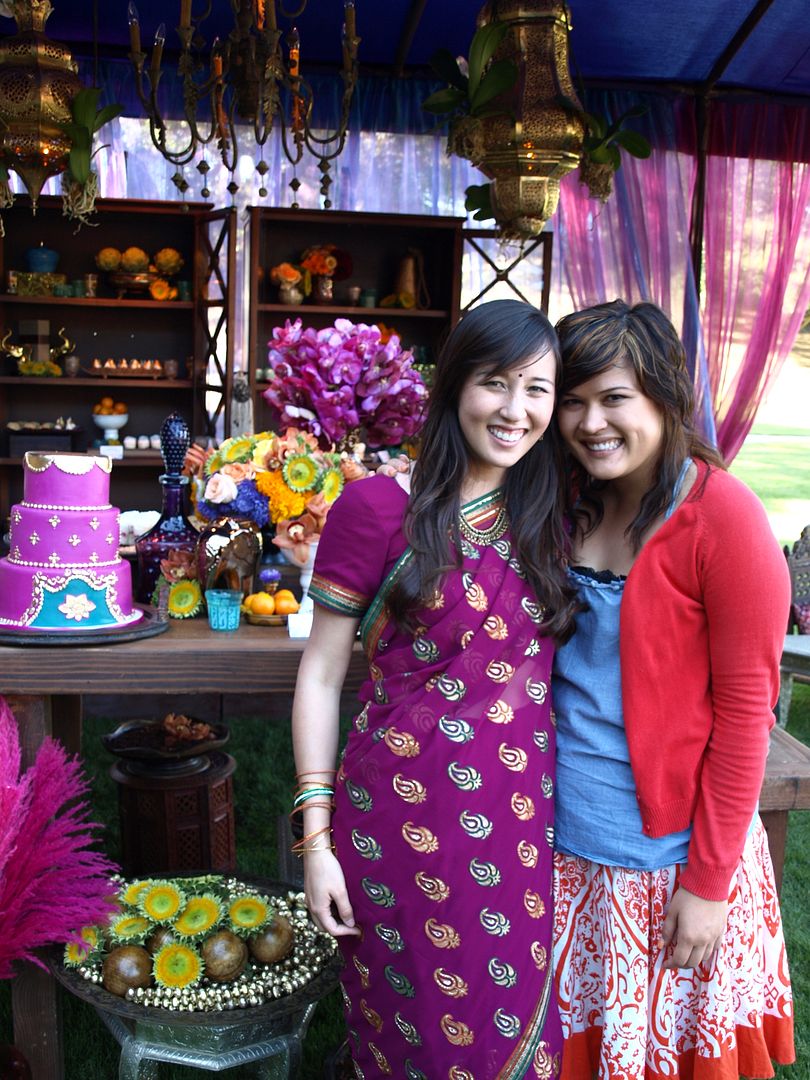 me and anna banana, snapped by niki of r. jack balthazar
Hope you all have a lovely Valentine's Day tomorrow…
xoxo, Angel