If you've known me for any length of time, you know I love all things Disney.  I grew up in Anaheim, California, home of the original Disneyland.  I've visited our California parks more times than I could count.  My parents took me to Disney World as an infant, but my first 'real' trip to Disney mecca was in 2005.  I traveled there with Erik and two of our other couple friends as a college graduation trip.  None of us were married at the time (!) so we stayed with the girls in one room and boys in another.  Over the course of a week, I fell even deeper down the Disney rabbit hole and knew it wouldn't be long before I had to return.
Erik and I went back to Disney World in 2008 and you can see a little recap on the blog here.  This is one of my favorite things about blogging: that you can look back on memories with a click!
This time around, Erik and I had our two kiddos in tow and it was a whole different ball game.  😉  We knew that going to Disney World with kids would change the dynamic of our vacation style.  We are both very active travelers and like to be up and out all day long, going at 100% and squeezing out every bit of our vacation.  So, we tempered our expectations and planned for a memorable time for our family, albeit at a slower pace.  We were thrilled to find out that our kids seem to have inherited our crazy traveler genes, so we ultimately were able to do everything we had hoped.
We spent 8 days and 7 nights at Disney World and I'll try my best to recap our trip over two posts.  I'll likely add a third post to recap some general travel tips and notes for those hoping to plan a trip to "the world" with kiddos.  For now, let's jump into the whirlwind review with lots of photos.  😉
Day 1: We landed in Orlando at sunrise, gathered our luggage and boarded Disney's Magical Express (their resort bus system) to our hotel.  We opted to stay at Disney's Port Orleans French Quarter Resort this time around and we LOVED it.  More on the resort in a future post.  😉  We left our luggage with the concierge and headed straight to our first park: Hollywood Studios.  Highlights there on Day 1 included meeting Moana (Olive's very favorite right now), having lunch at the Sci Fi Drive-In, and going on Toy Story Mania.  Erik and I are super competitive at this game and we're both really good at it, if I say so myself.  😉  We crashed early that night to get set for another jam-packed day!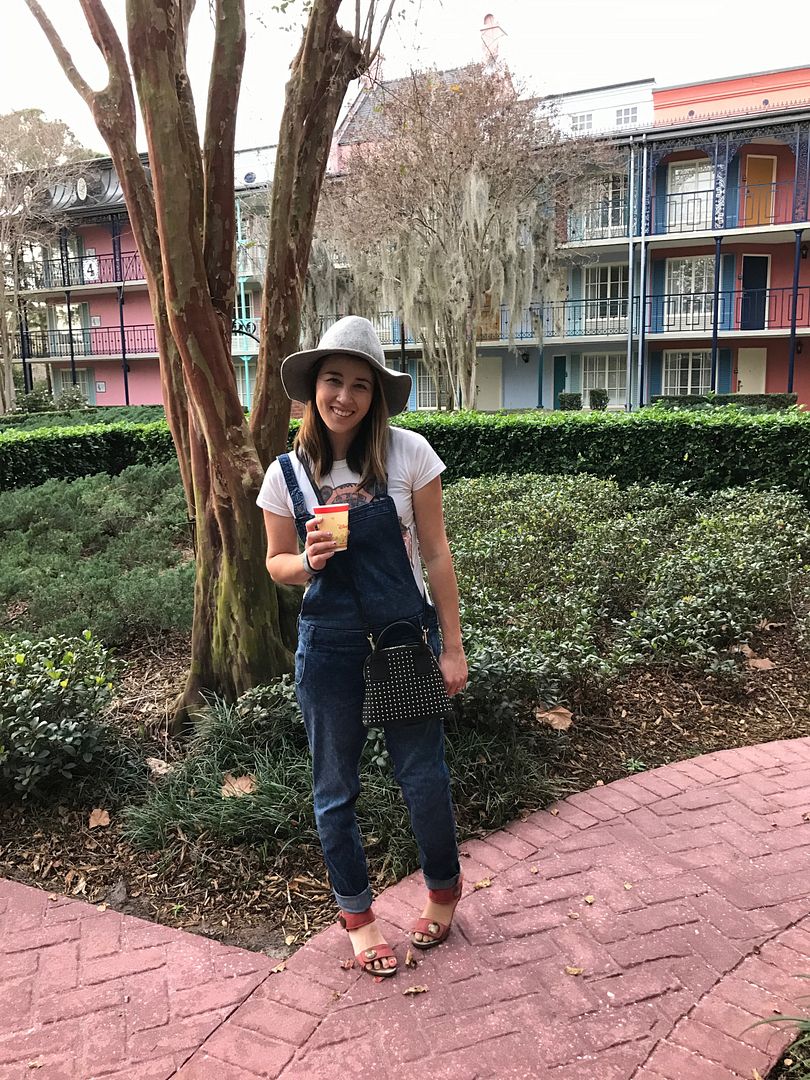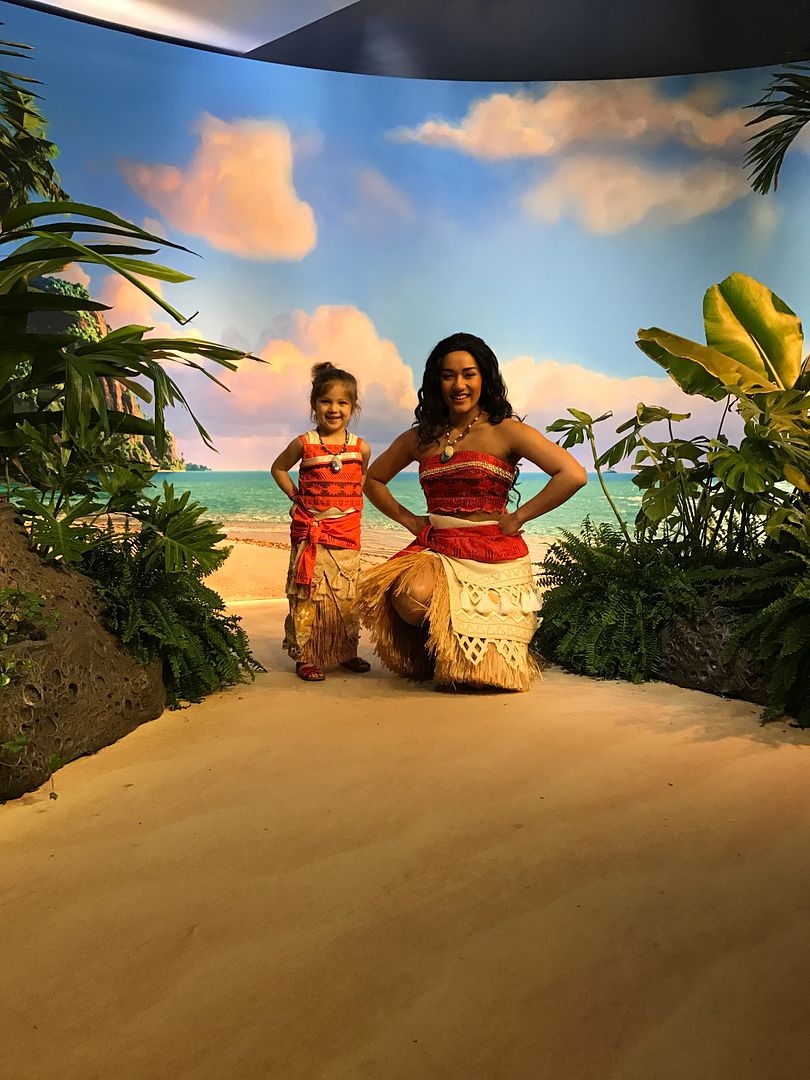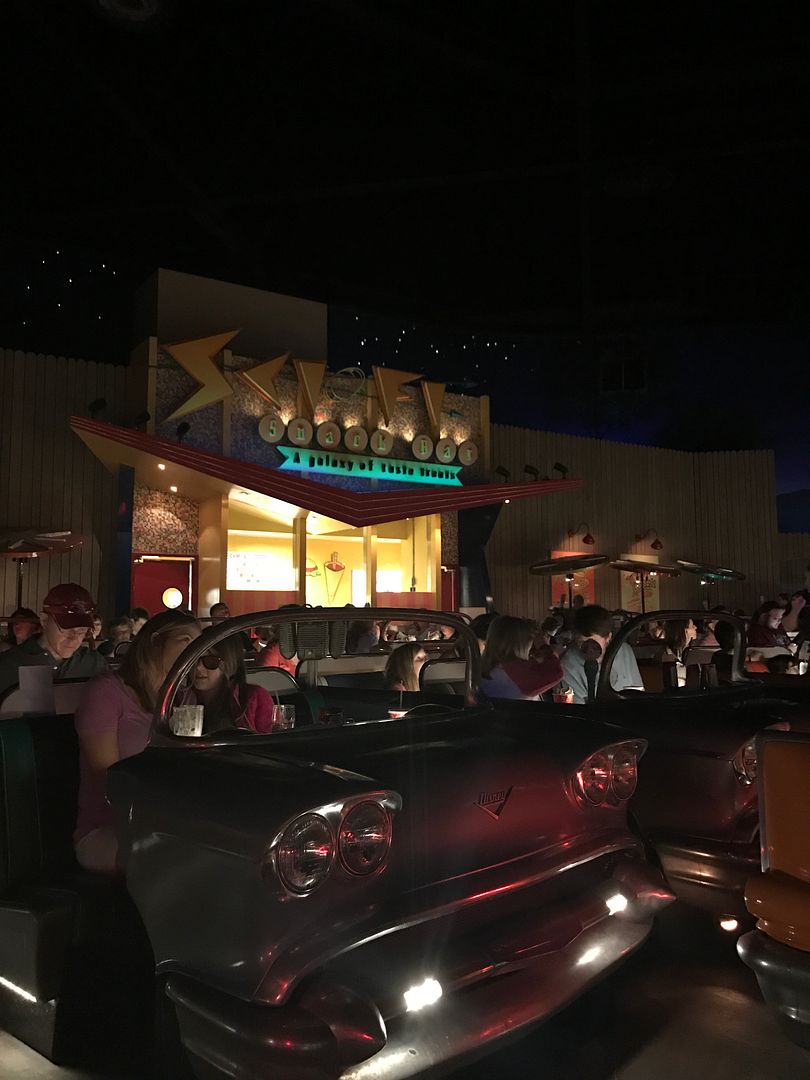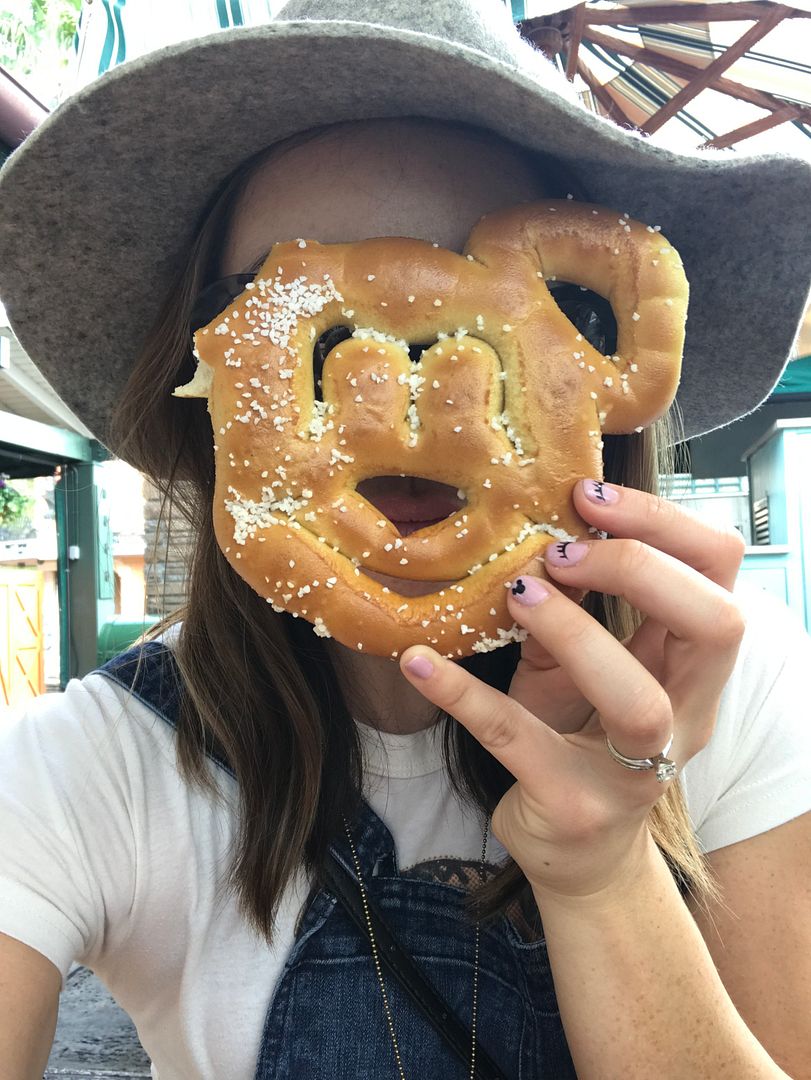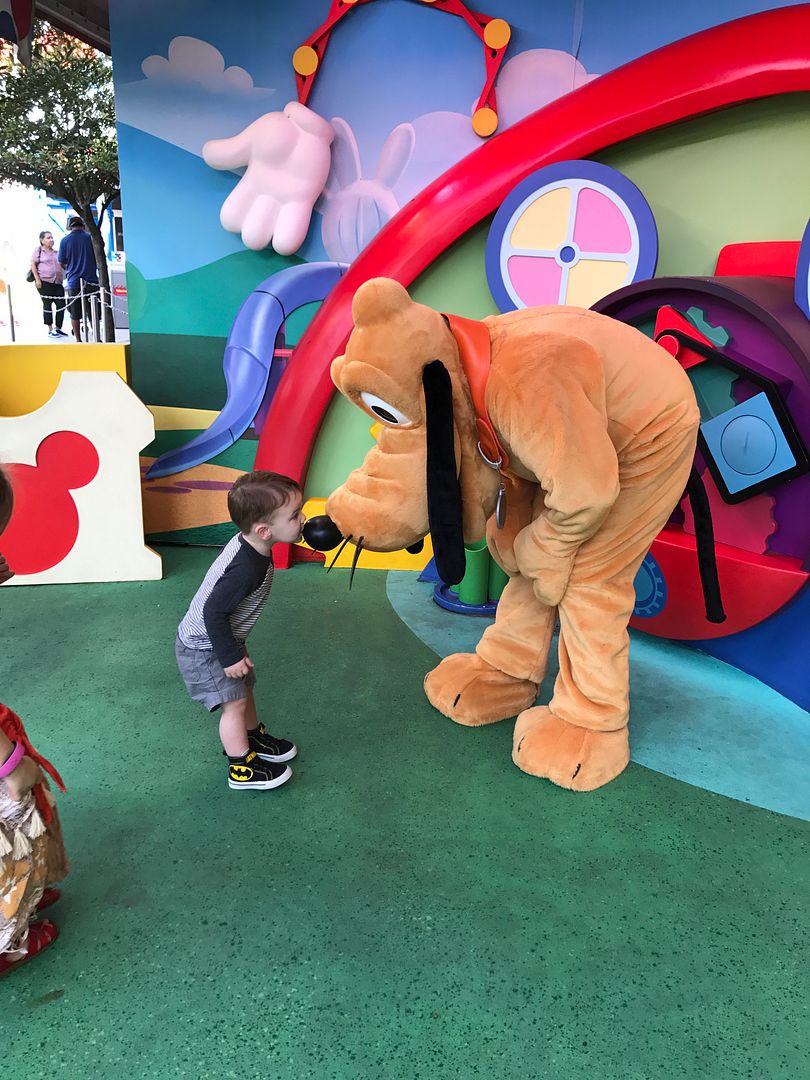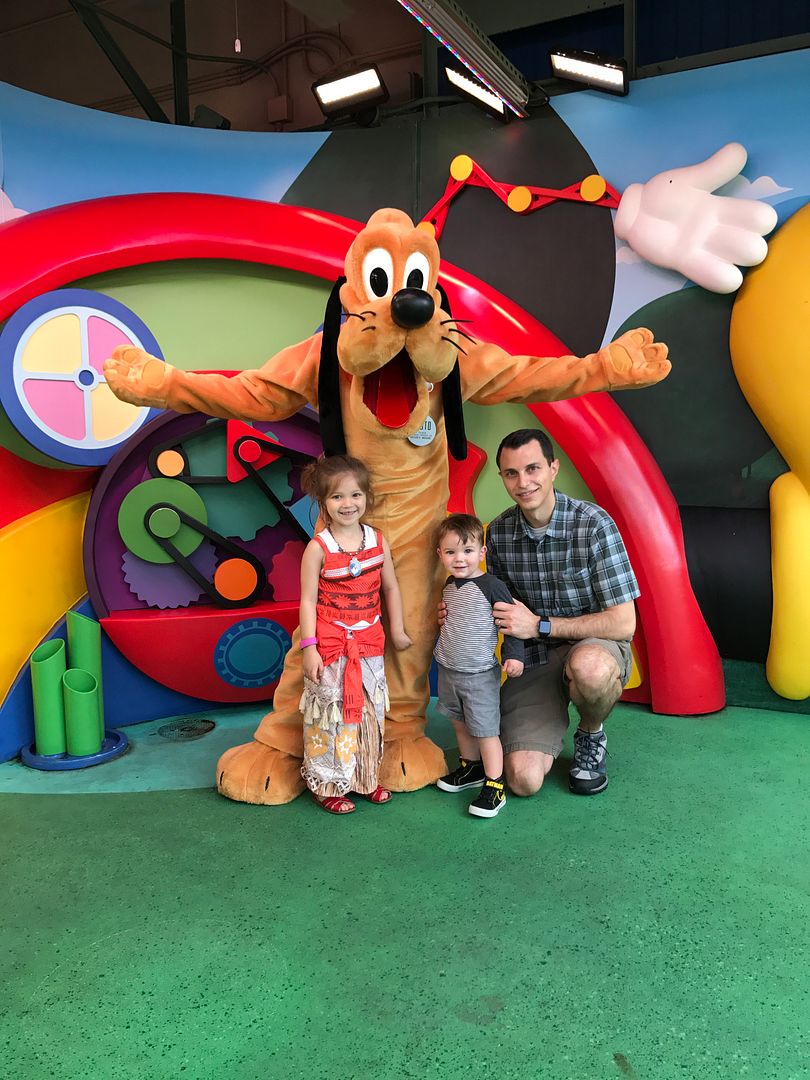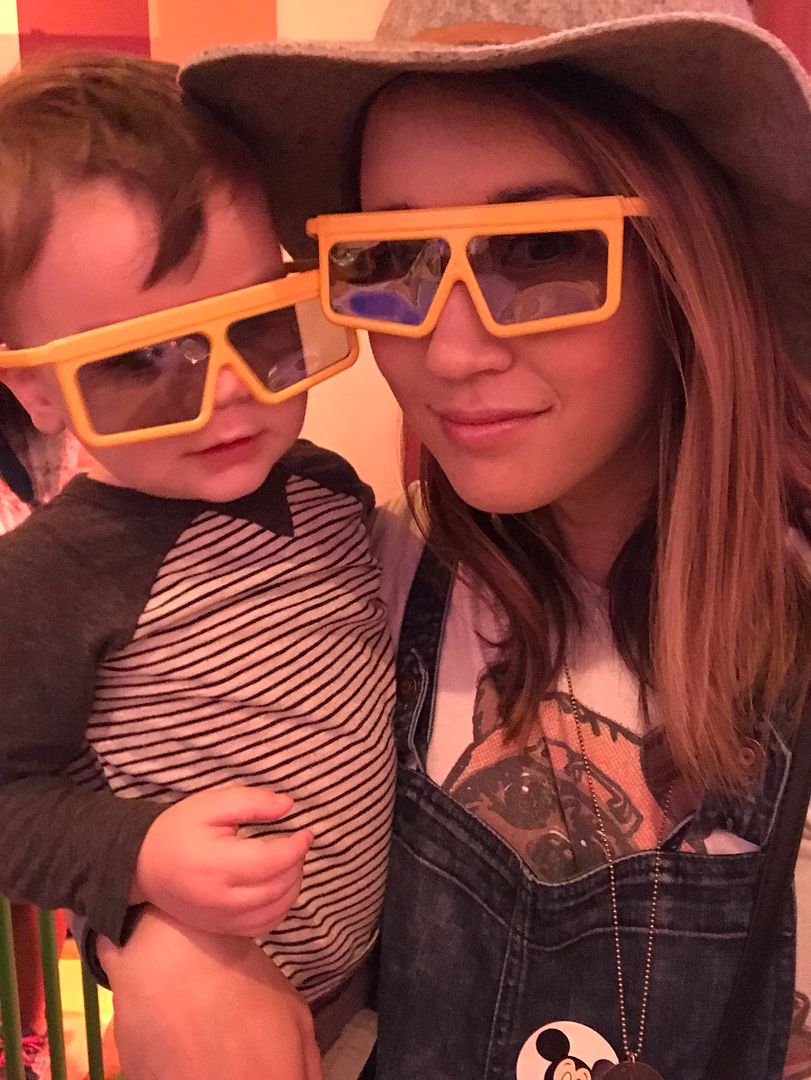 Day 2: We were up bright and early to head to Epcot: my favorite park!  Our highlights in the first half of day 2 were lunch at the San Angel Inn in Epcot Mexico (where you dine under a faux-starry sky inside a Mayan temple) and going on Living with the Land.  This slow-moving boat ride discusses various farming practices and sustainable living, and is oddly my favorite ride at Epcot.  I guess I love an educational ride!  We moved to the Magic Kingdom (which is like the original Disneyland park) in the afternoon, where we were able to try a citrus swirl: frozen yogurt swirled with an orange flavored soft-ice.  It's a WDW-exclusive treat akin to a Dole Whip but don't worry… we still made sure to get some fabled pineapple Dole Whip later.  😉  We hopped on Small World, Peter Pan's Flight and the Jungle Cruise, among other rides that evening.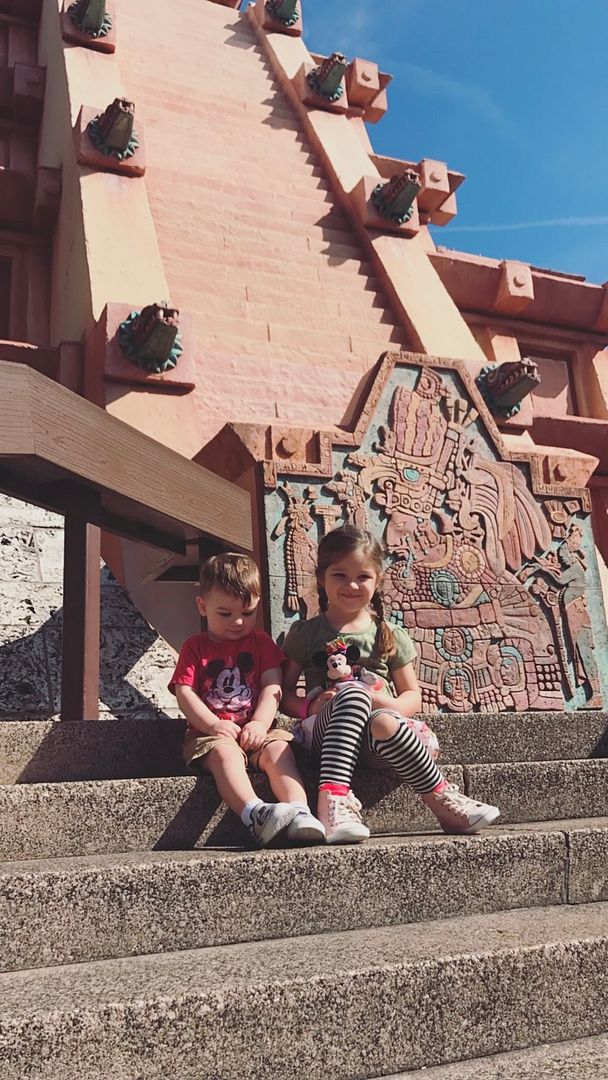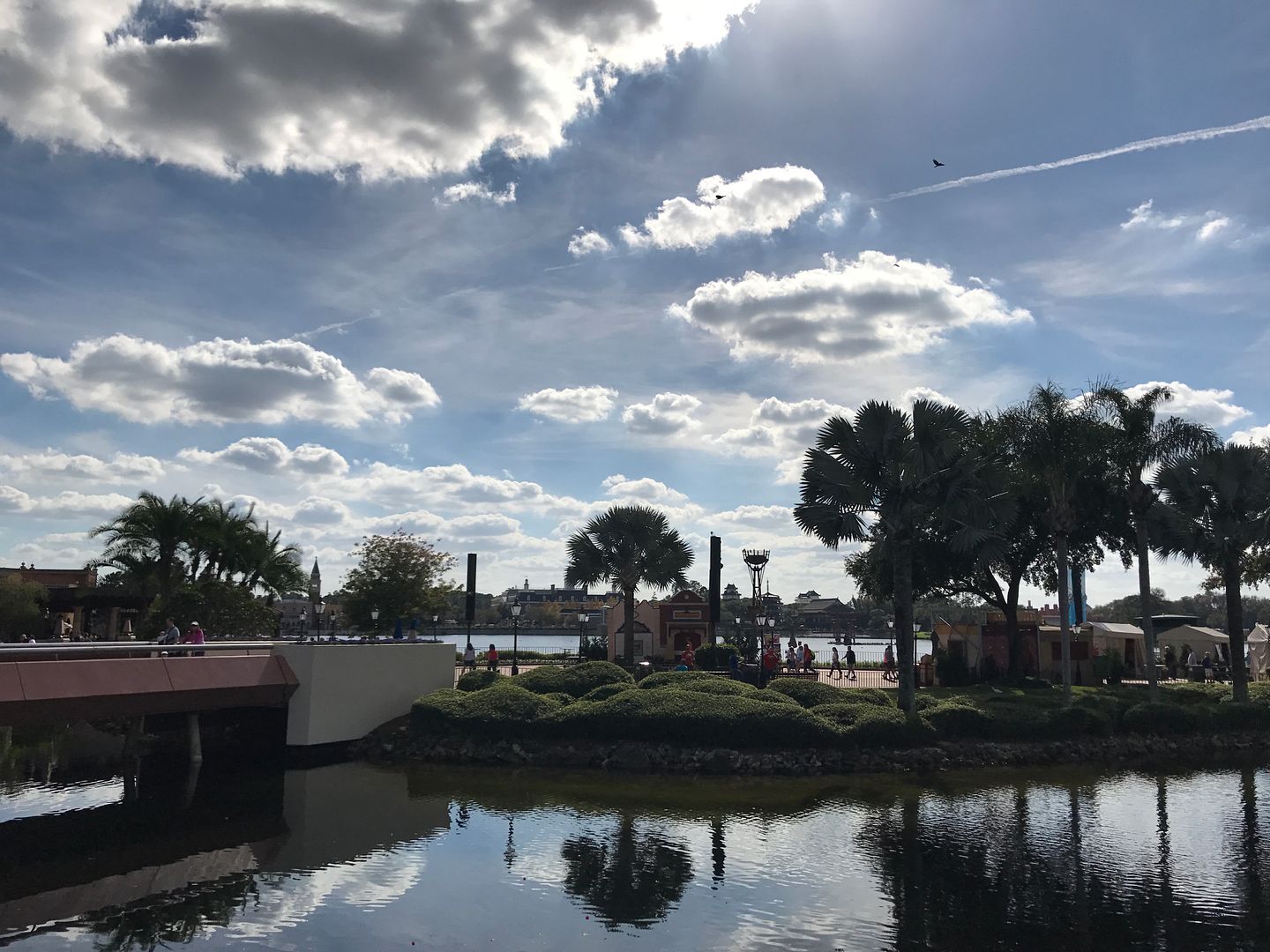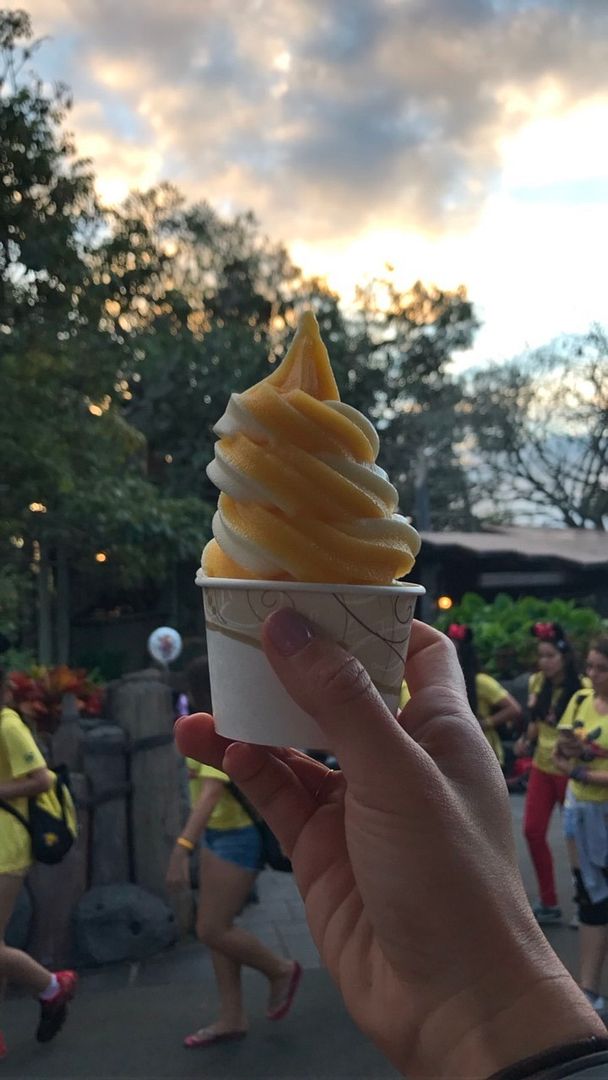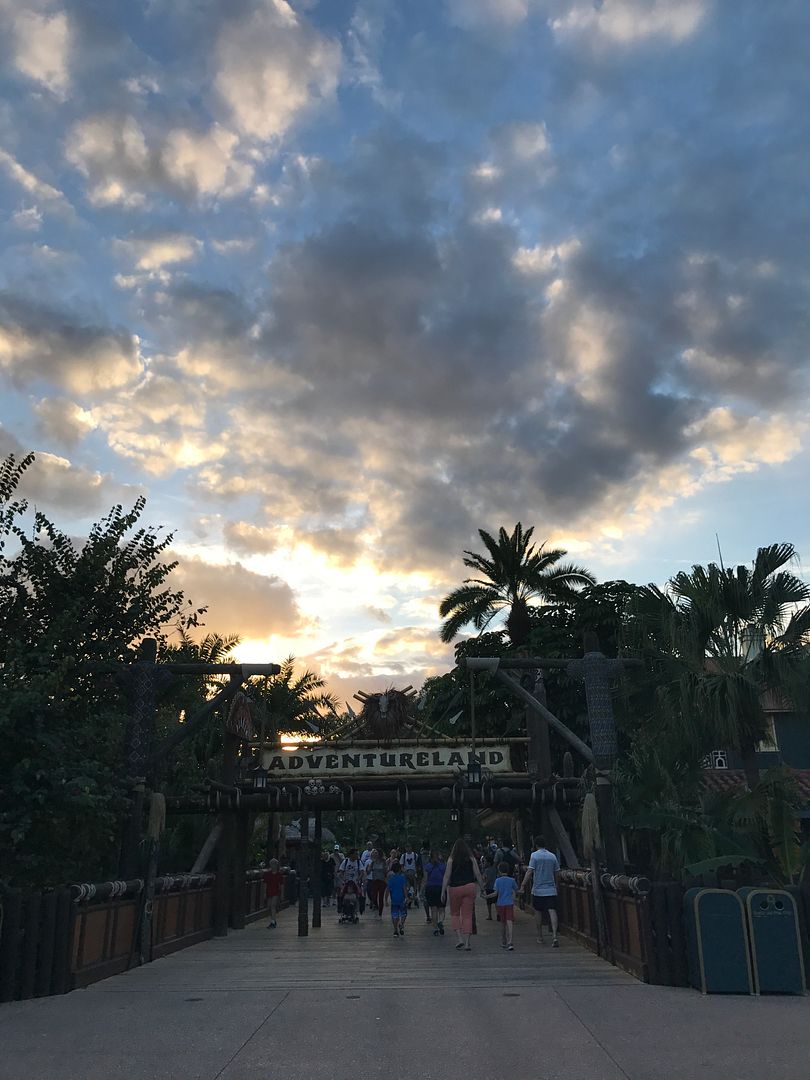 Day 3: On this day we headed to the Animal Kingdom park: an incredible park that is half amusement park, half zoo.  It feels a lot like the San Diego Wild Animal Park, if you're from California.  The entire park is lushly landscaped and there are no cages — just carefully constructed natural barriers.  I love wandering around this park and especially enjoy the educational aspects they've built in for children.  Kiddos can grab a Wilderness Explorer guide (a la "Up") and earn badges (stickers) for stopping to chat with a docent at each exhibit.  Ollie loved this part of the park and I loved watching her run after all the guides!  😉  In the evening, we returned to Epcot and had an incredible dinner at the Biergarten in Epcot Germany.  I highly, highly recommend for wonderful food and AMAZING live entertainment (oompah band).  The restaurant looks like you're dining outside in the heart of a German village and it was magical from start to finish.  I maaaaybe teared up when they played "These Are a Few of My Favorite Things" on the handbells.  😉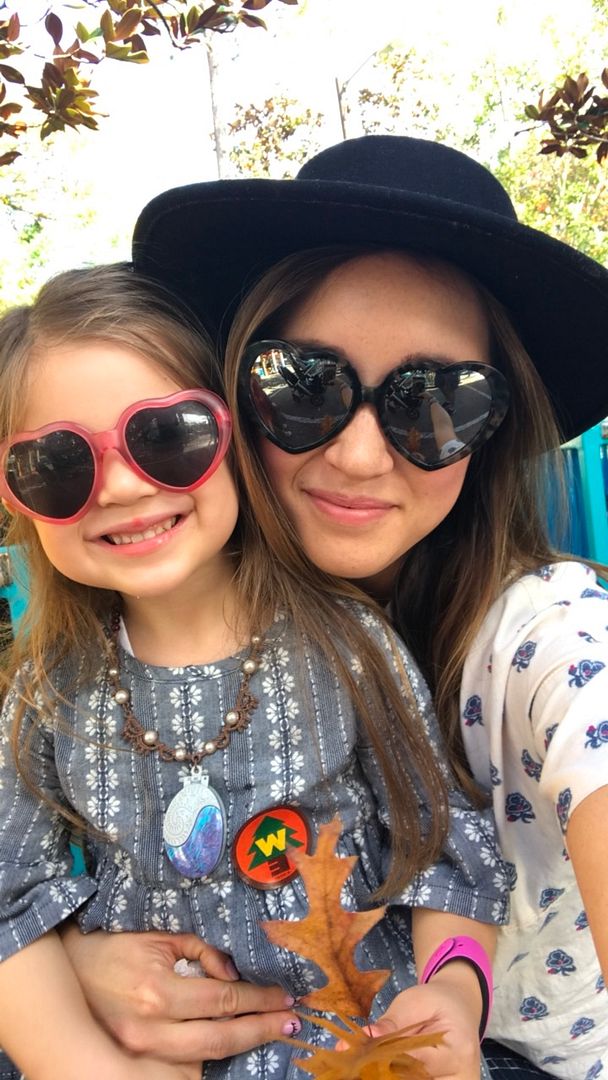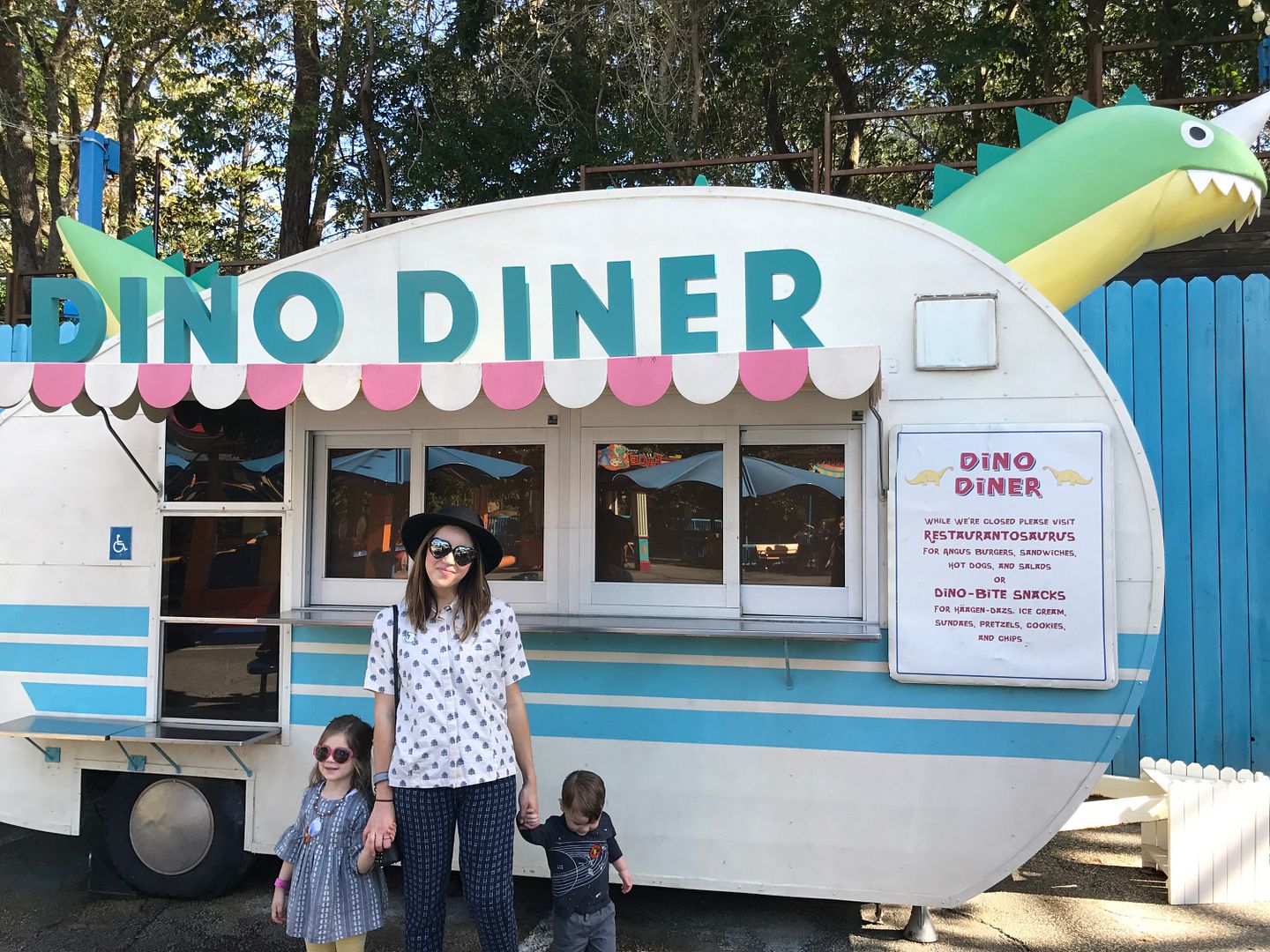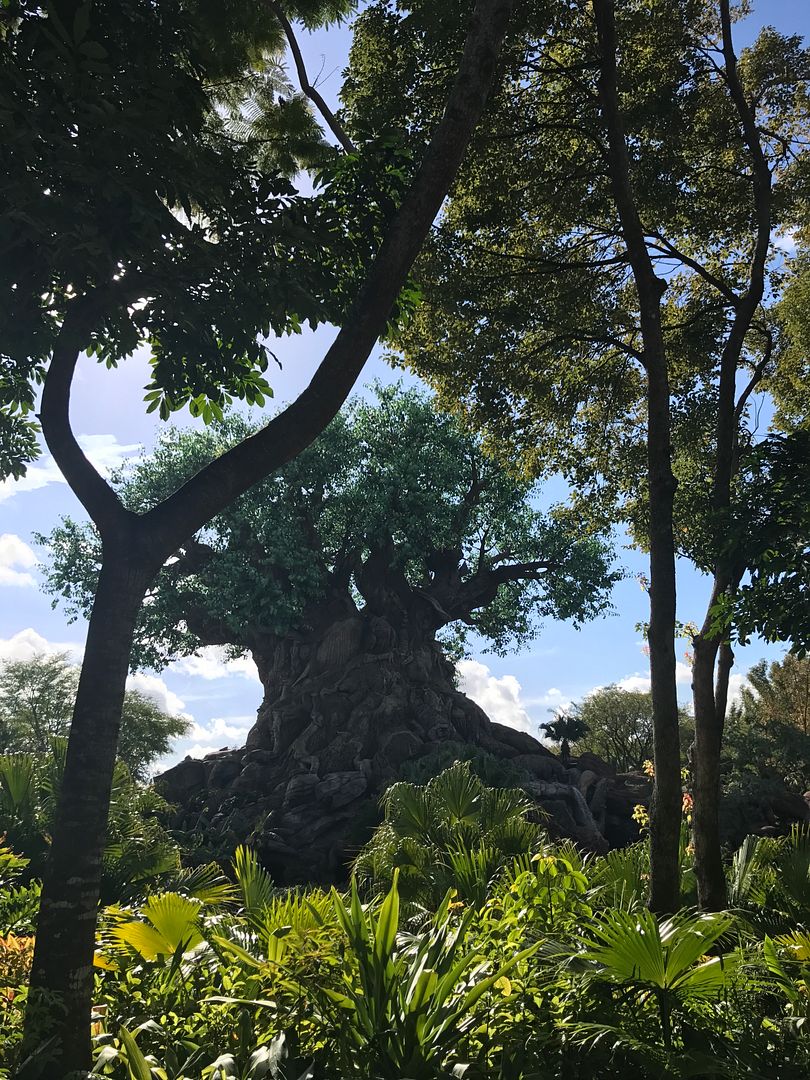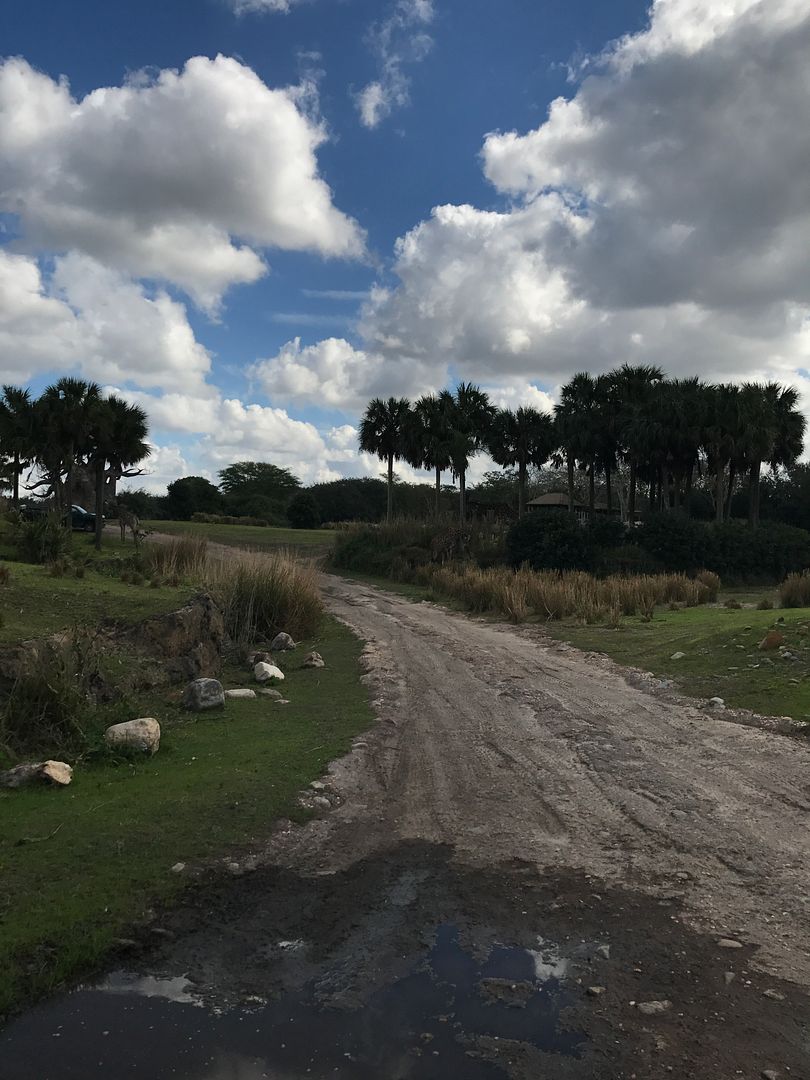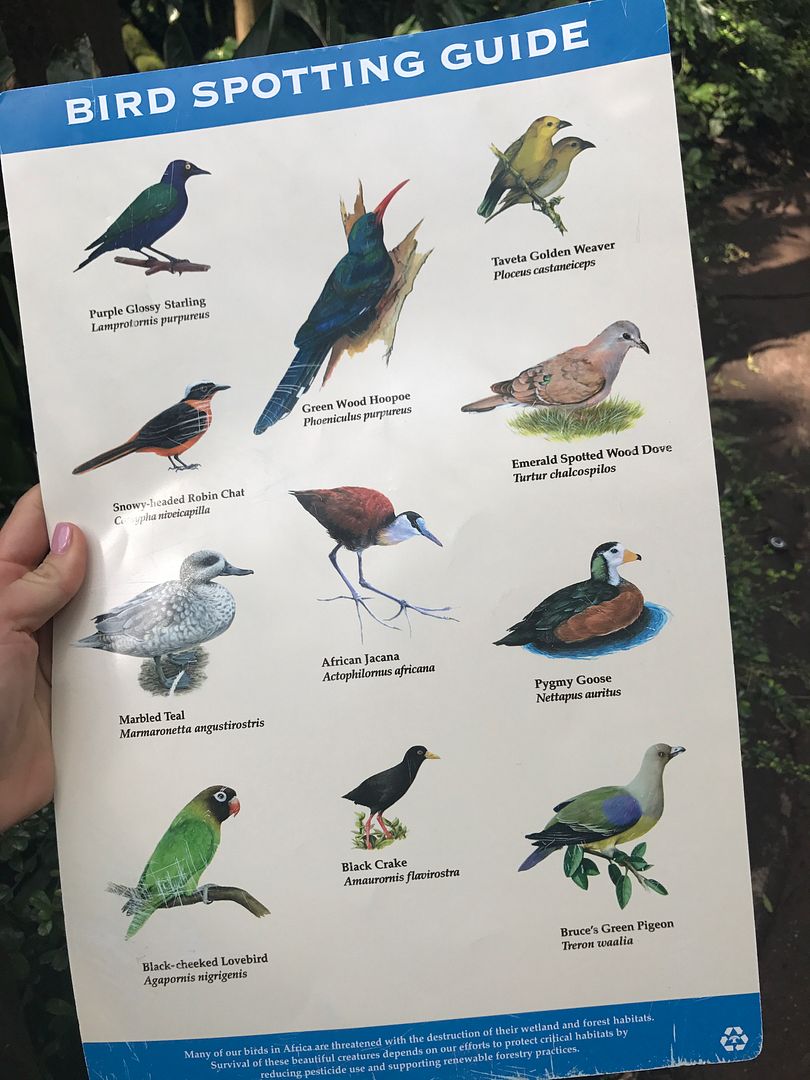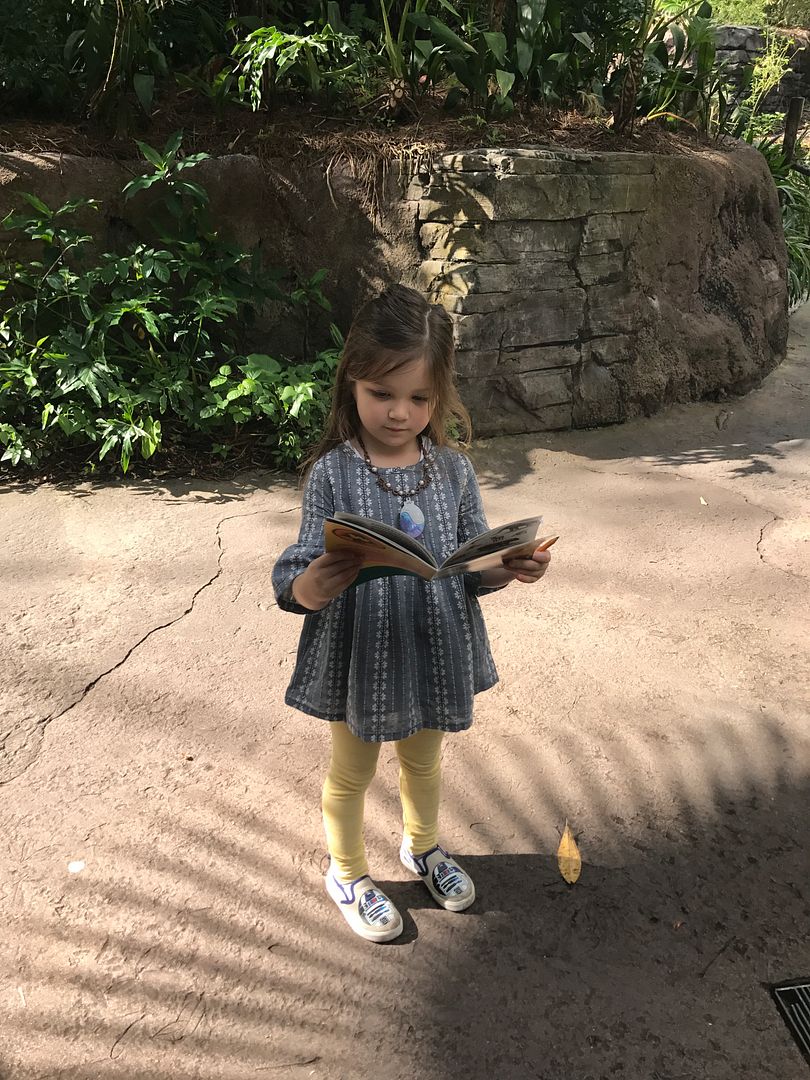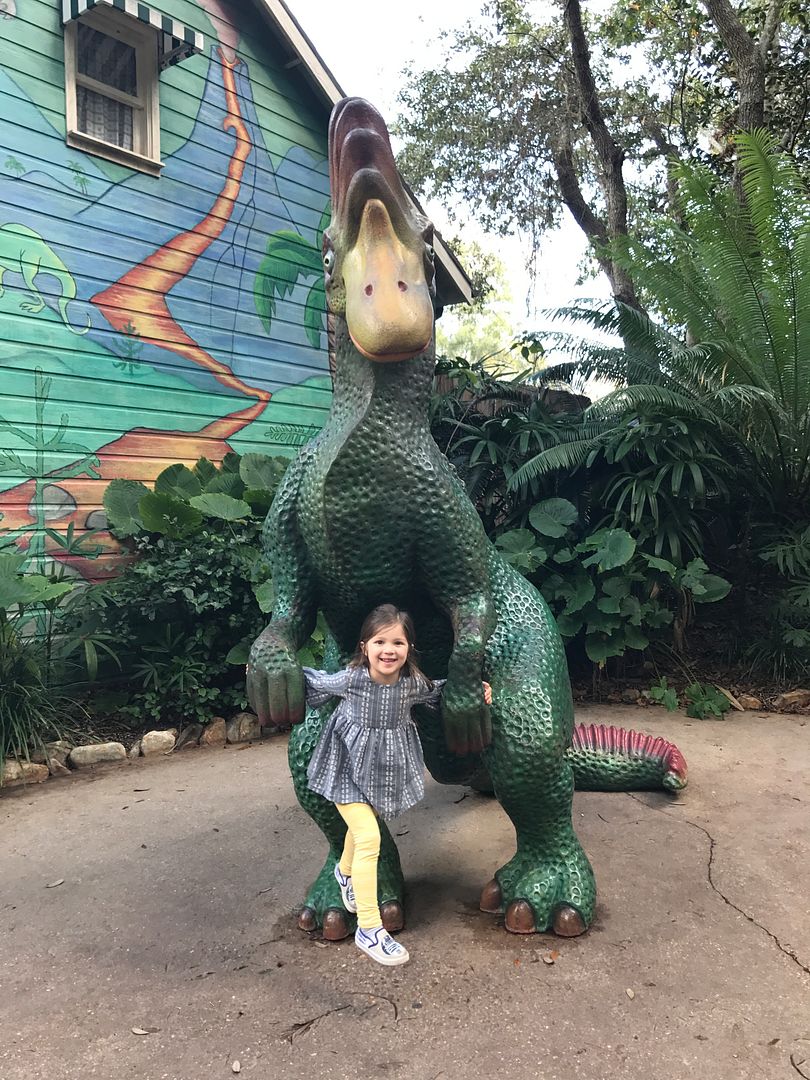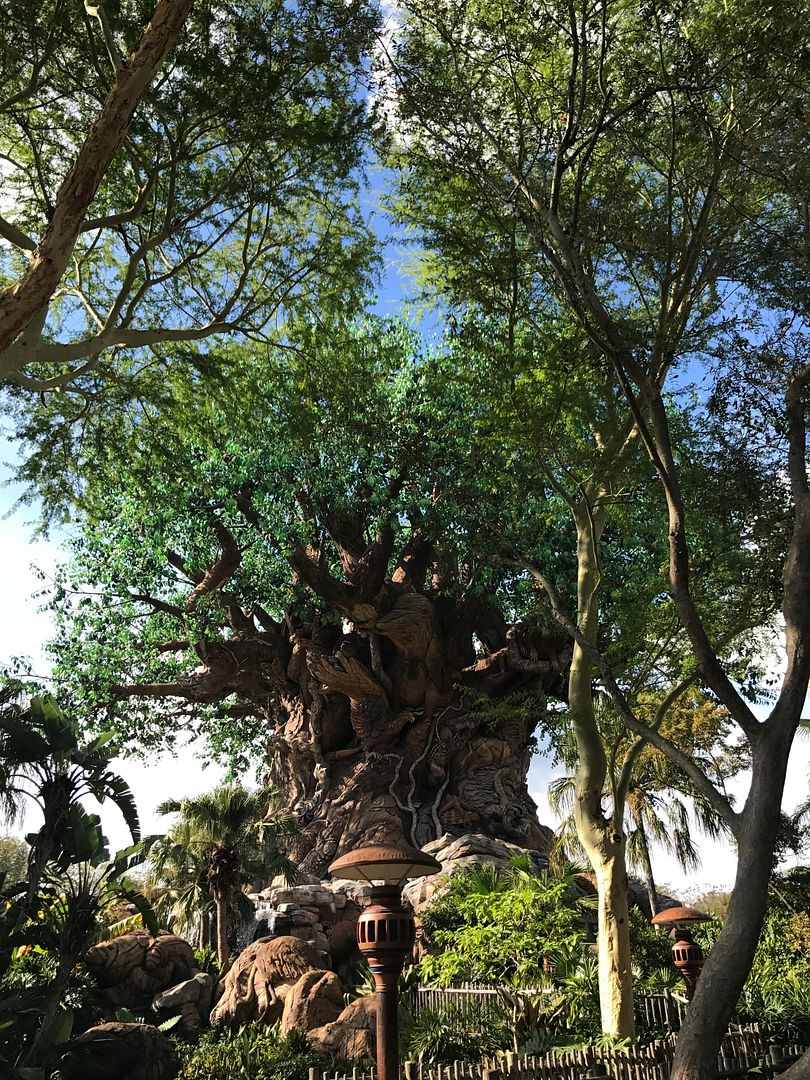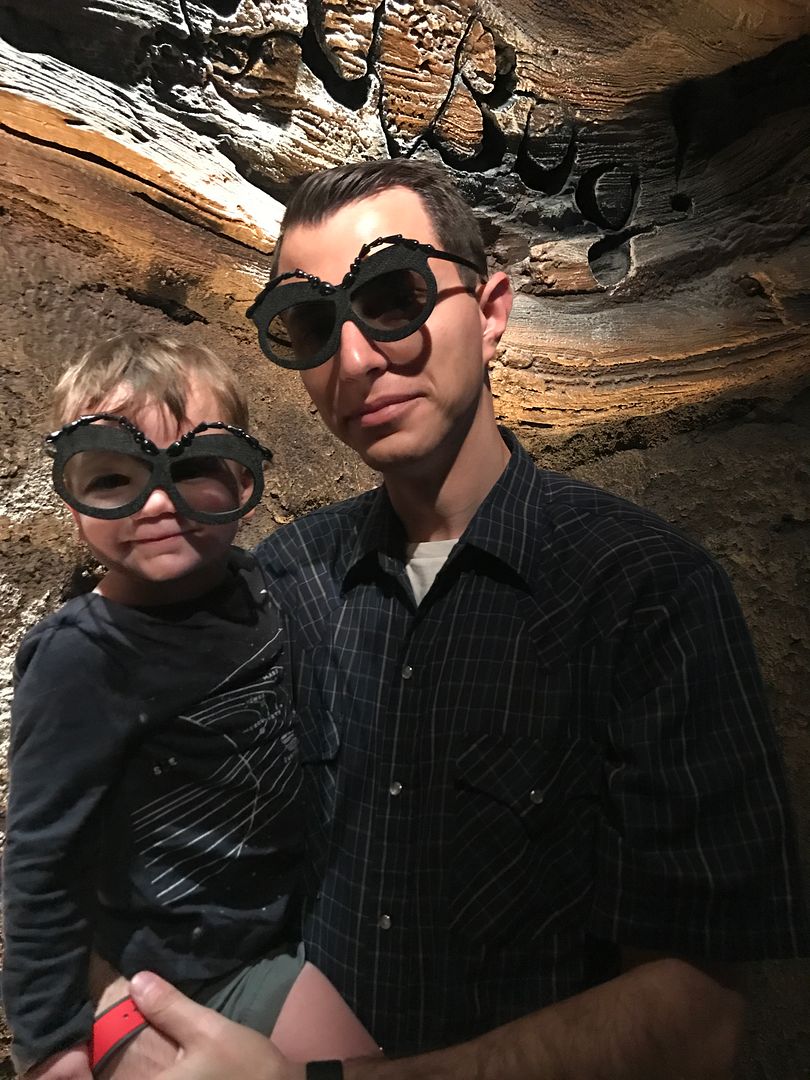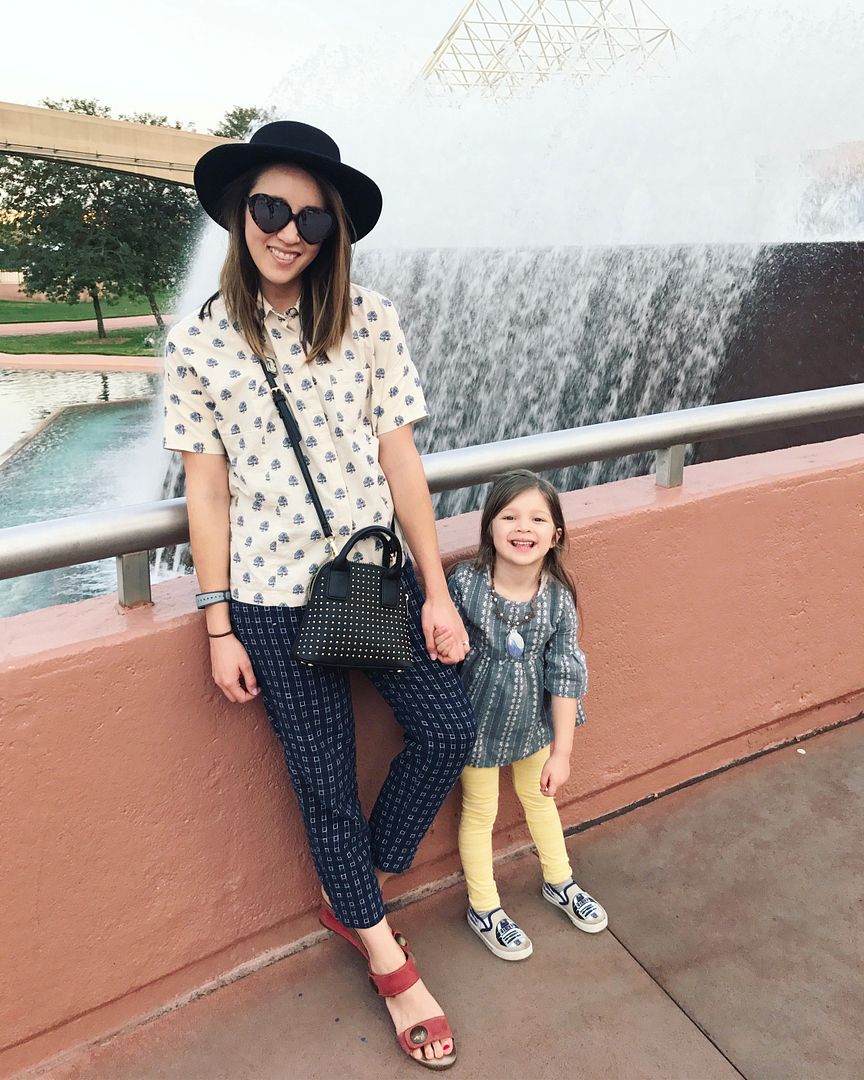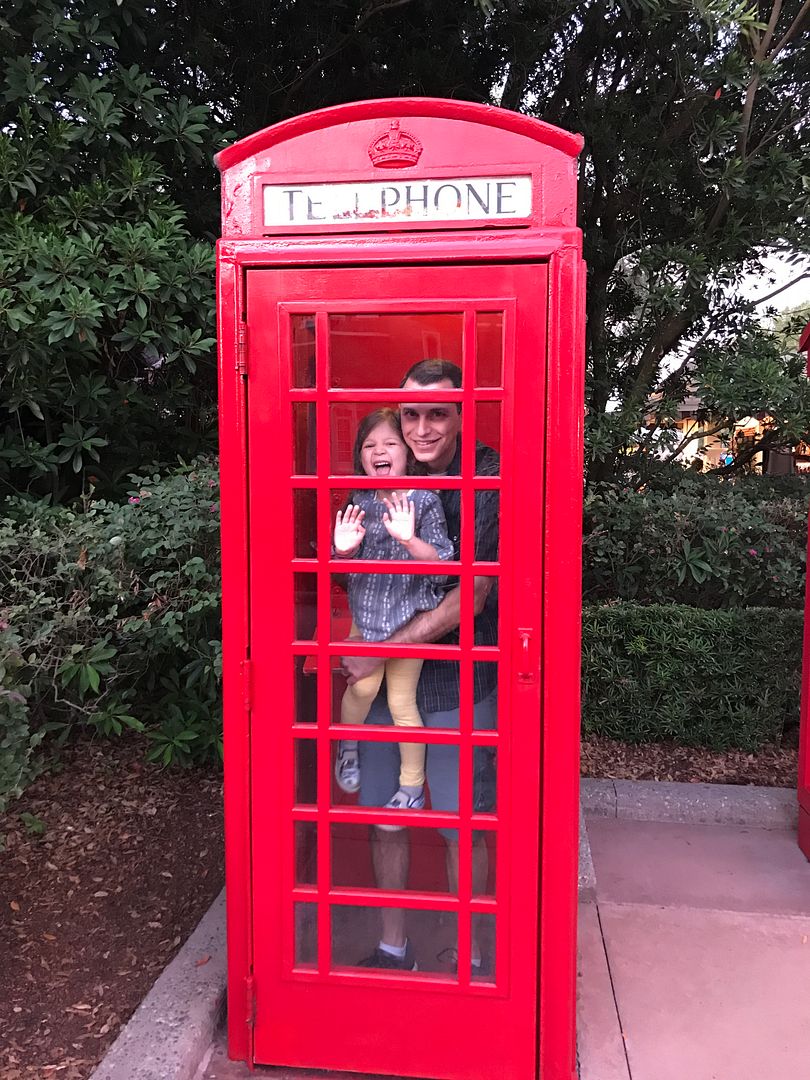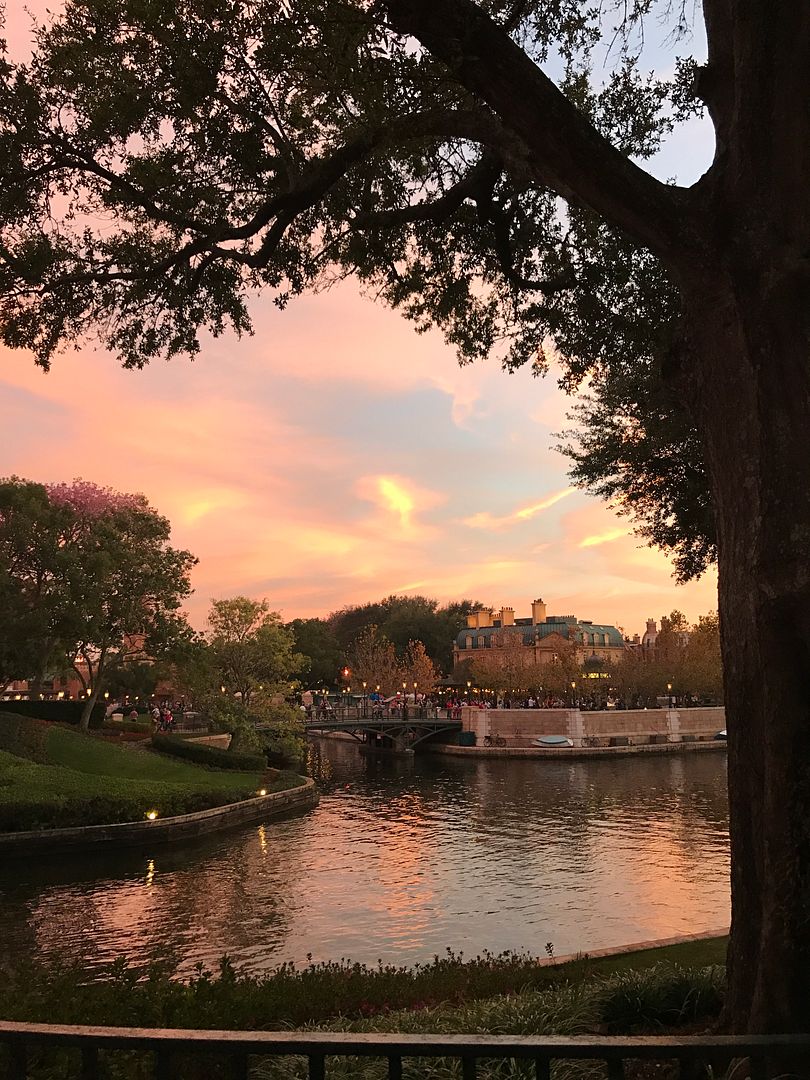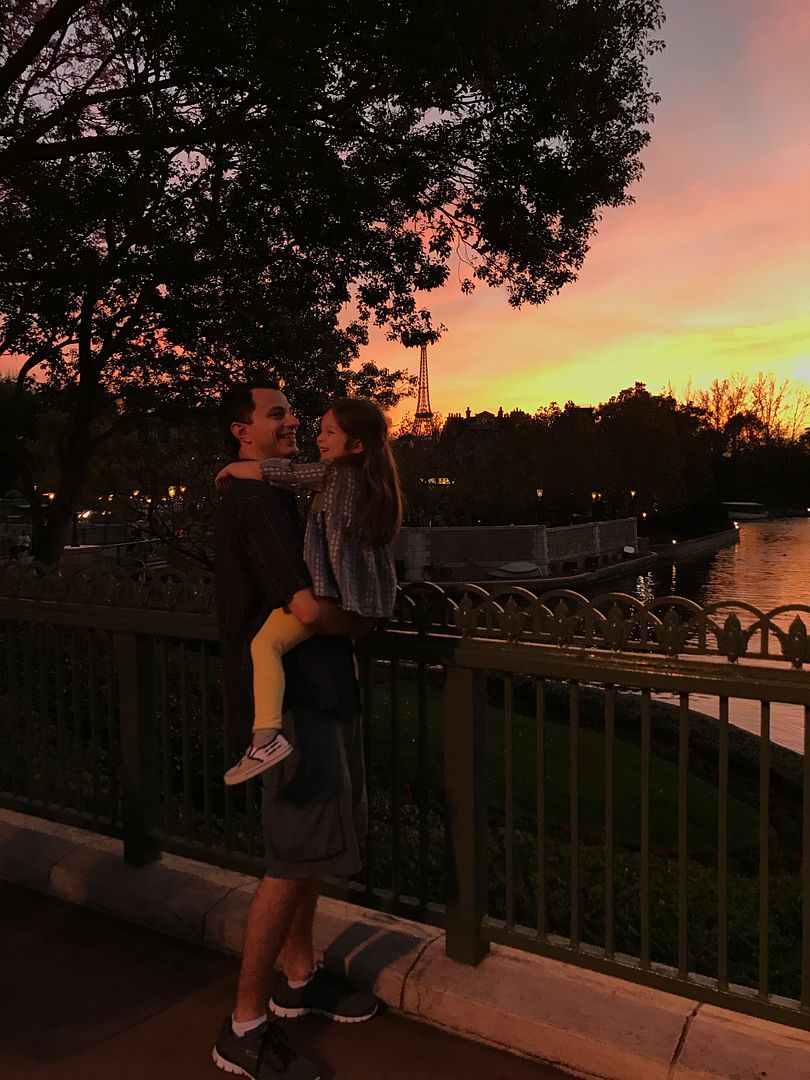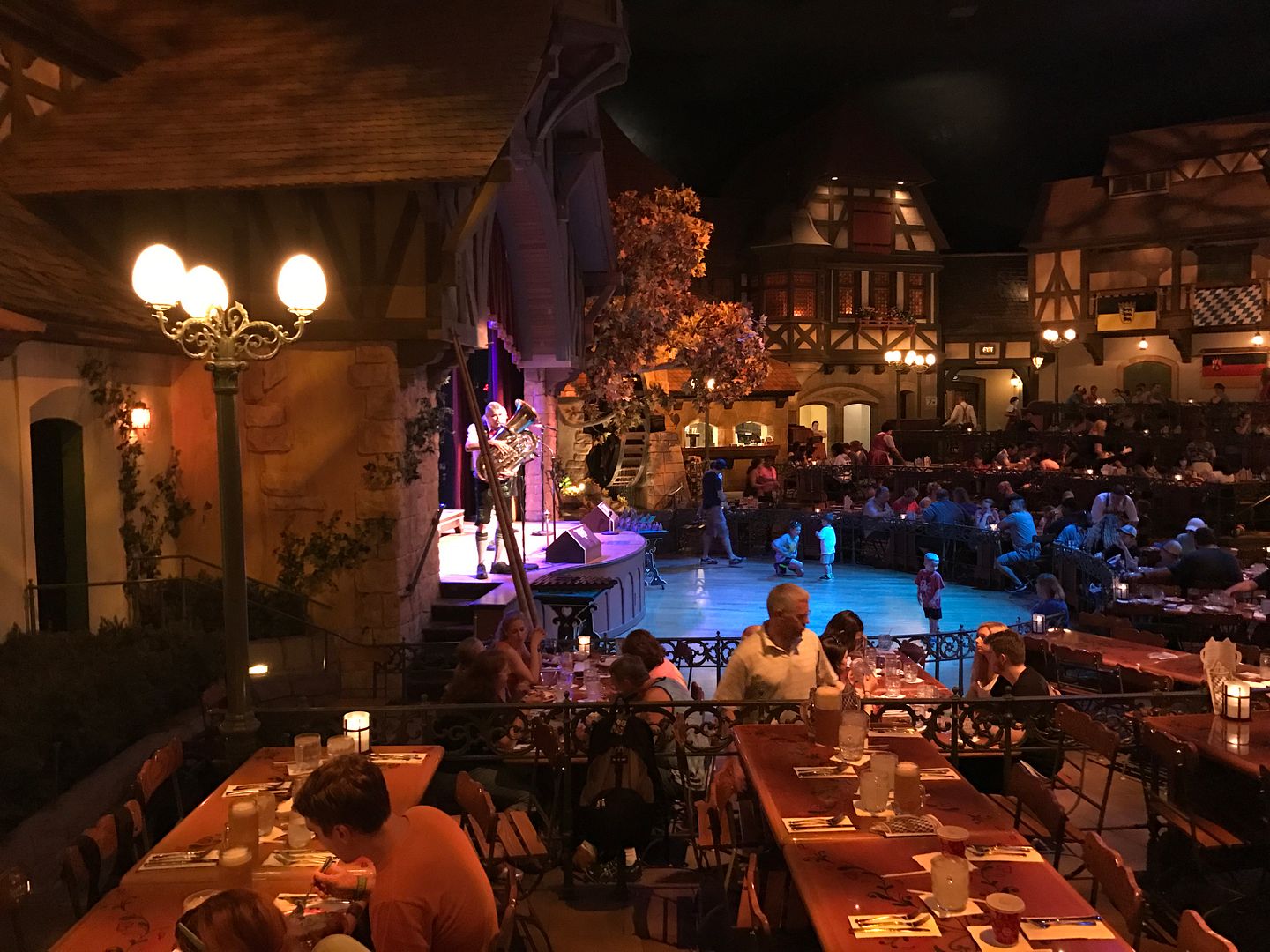 Day 4: We began the day at the Magic Kingdom and had major luck (or shall we say, a stroke of fairy dust??) scoring a last minute table for lunch at Be Our Guest (aka Beast's Castle).  The reservations for this restaurant are usually gone 6 months out from your trip, but we got the very last walk-in table by RUNNING there when they opened.  Olive was entranced.  We also met Ariel (who was hilarious and so great in character) and went on tons of rides.  For the sake of brevity, I'm not listing our "touring plans" in these posts.  Rest assured that we are pretty intense Disney people (ha!) and do not waste any time with our running around the parks.  Noah also got his inaugural pair of "ears" on this day, and I tried to make him wear them as much as possible.  🙂  We ended the day at Hollywood Studios.  One of my fav pictures from this day is the selfie of us on the bus.  Noah is sucking his thumb (signaling he's ready for bed) and we all look wilted, but it's such a real portrait of what a WDW vacation with kids is like!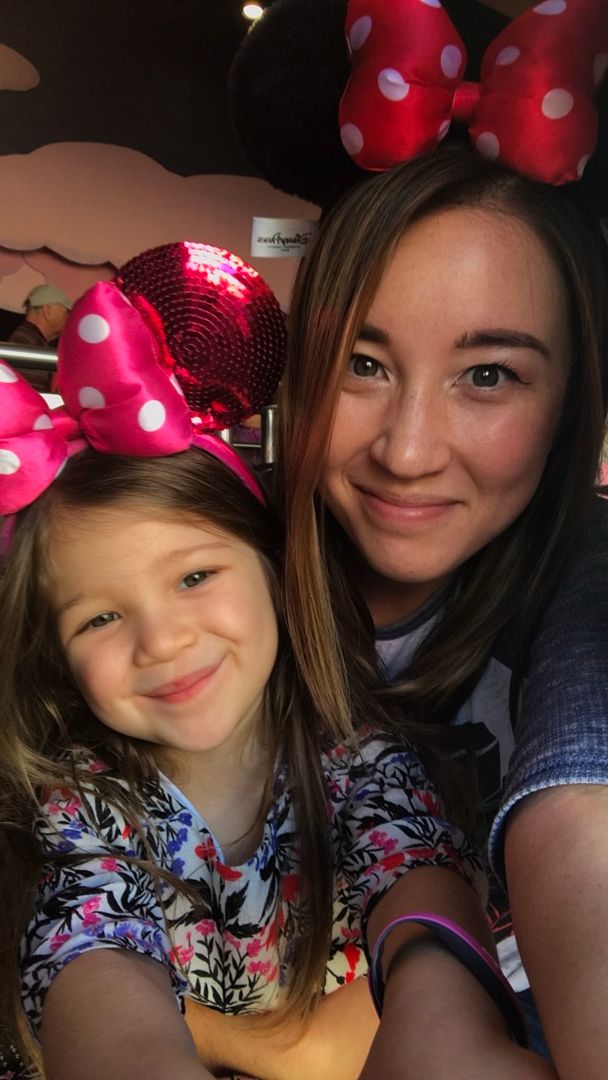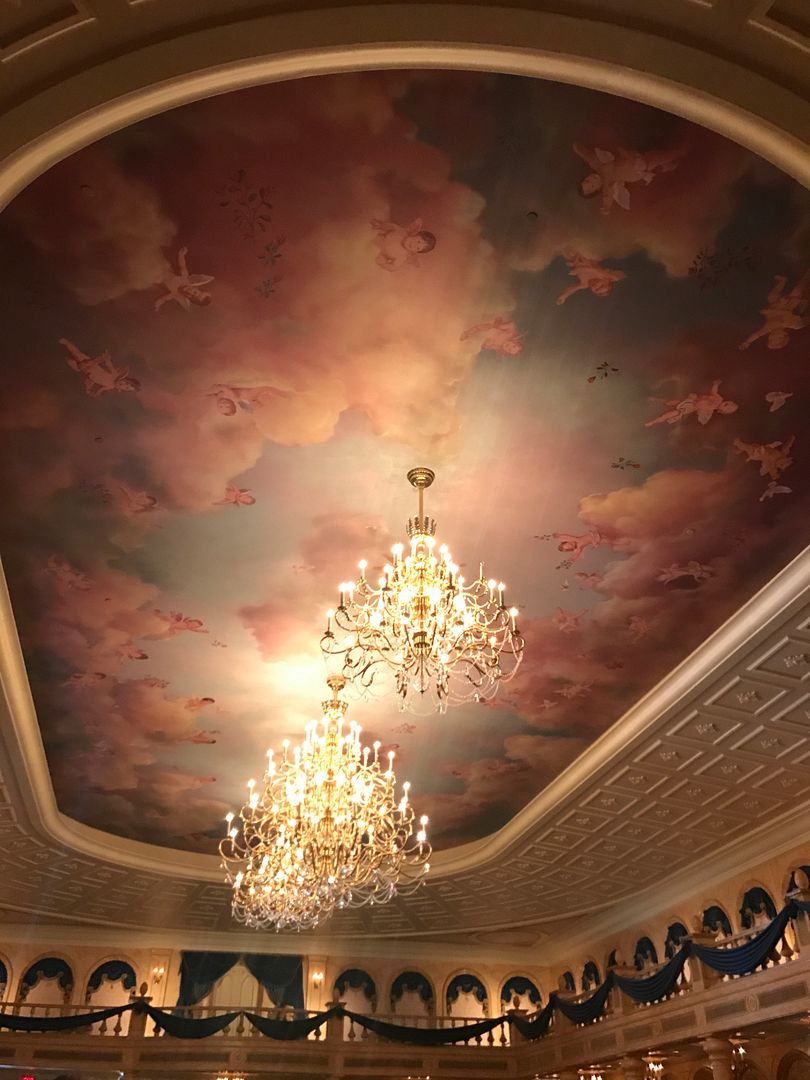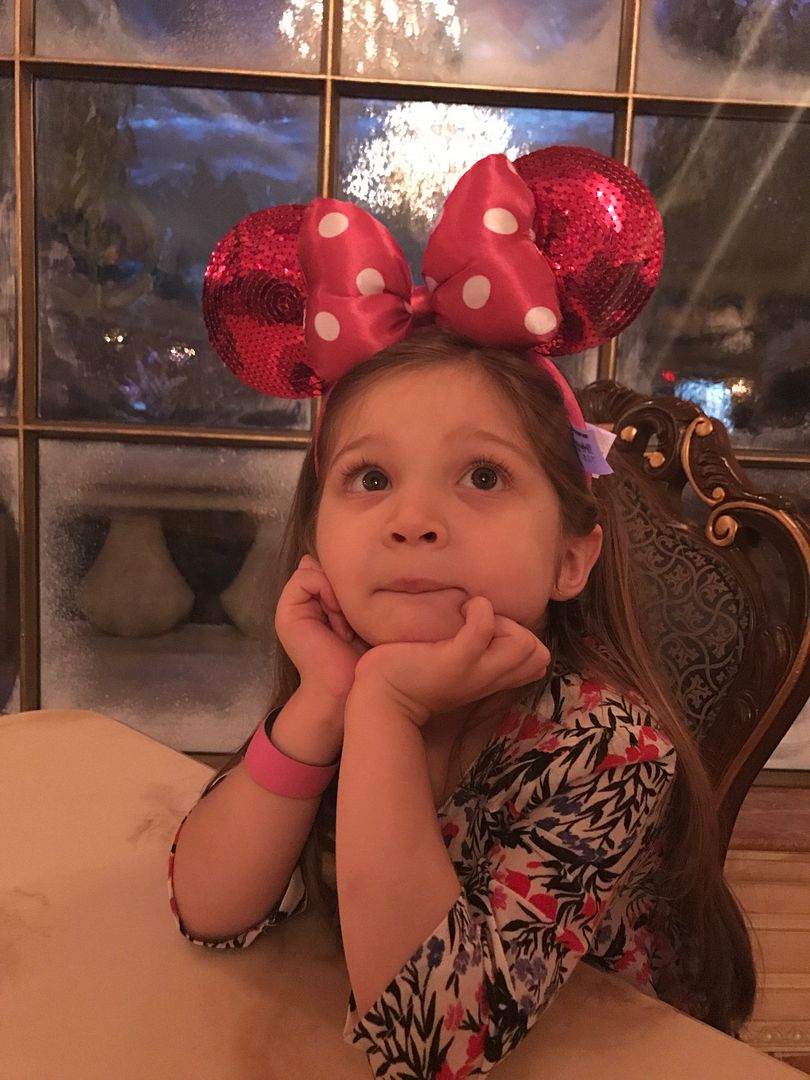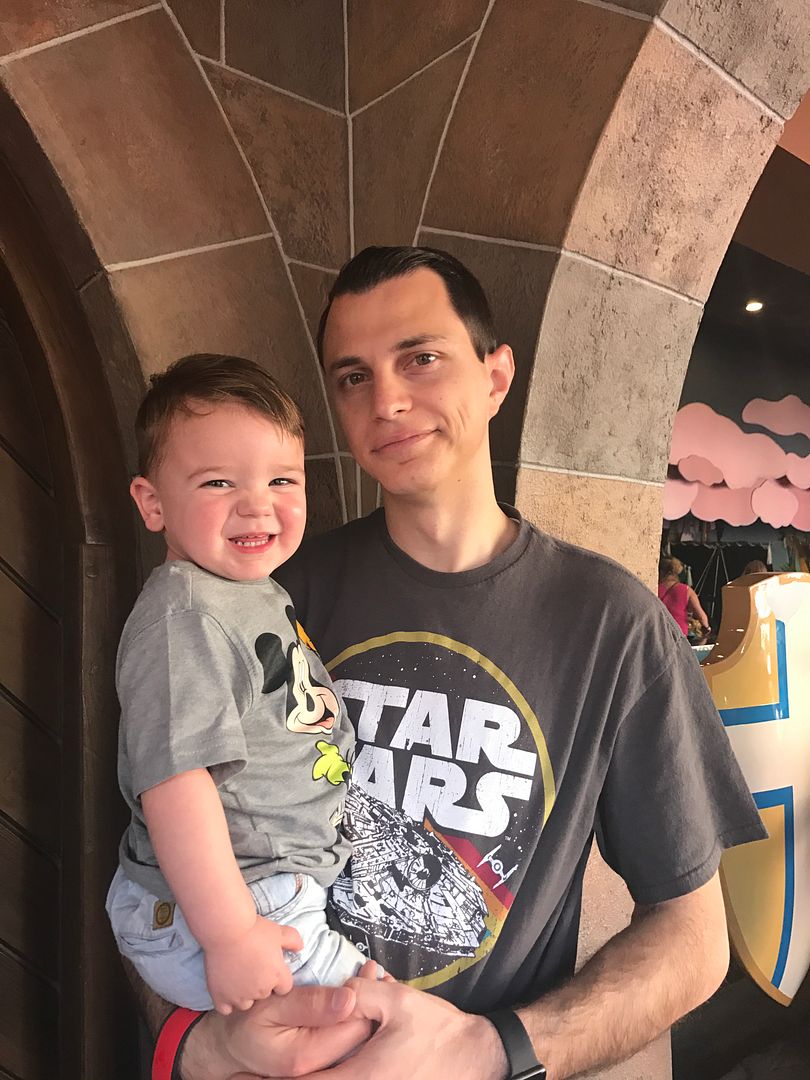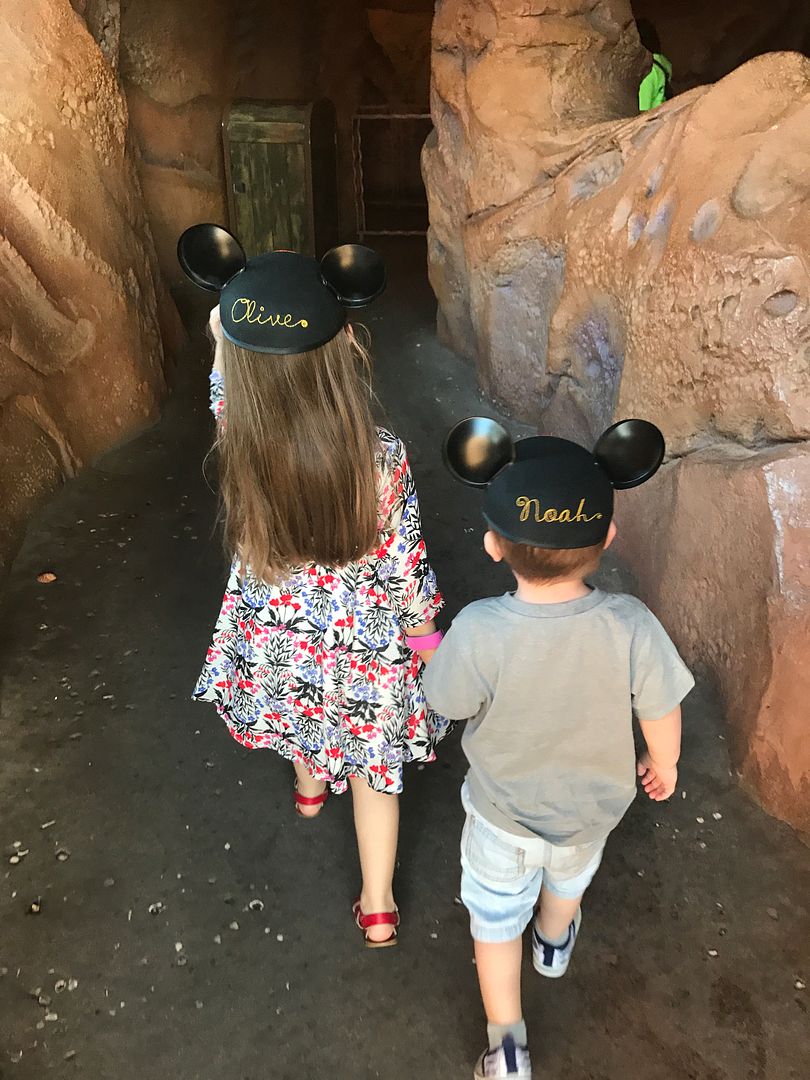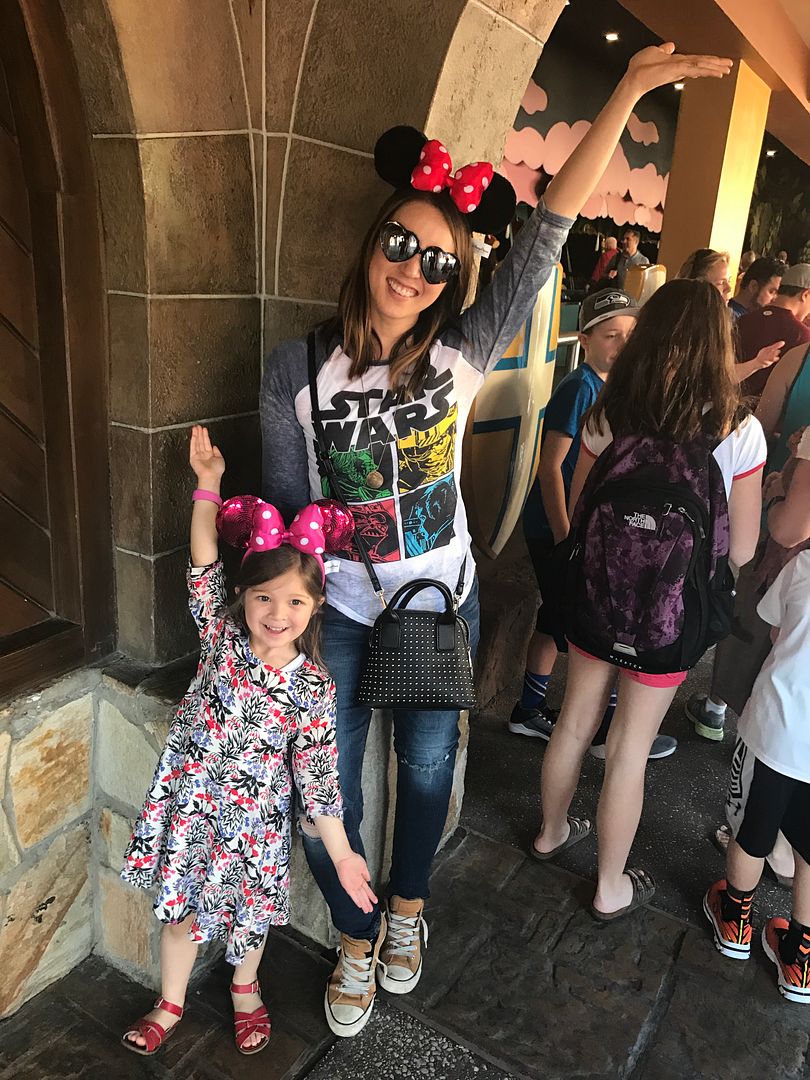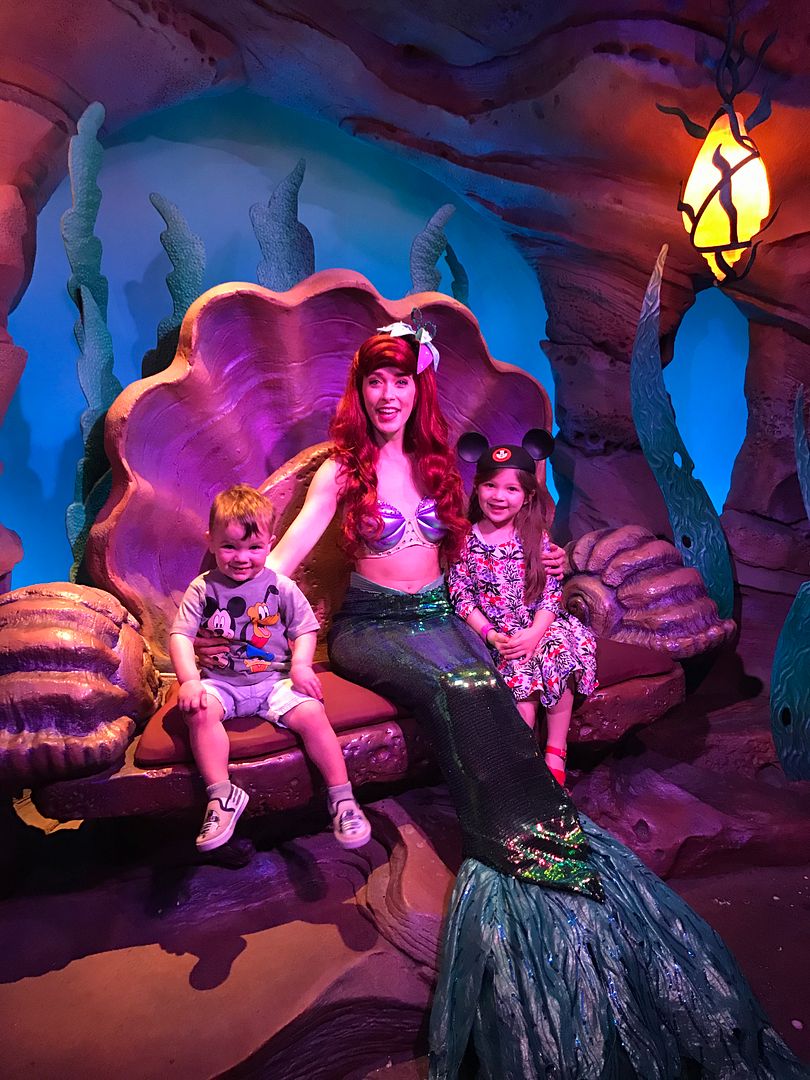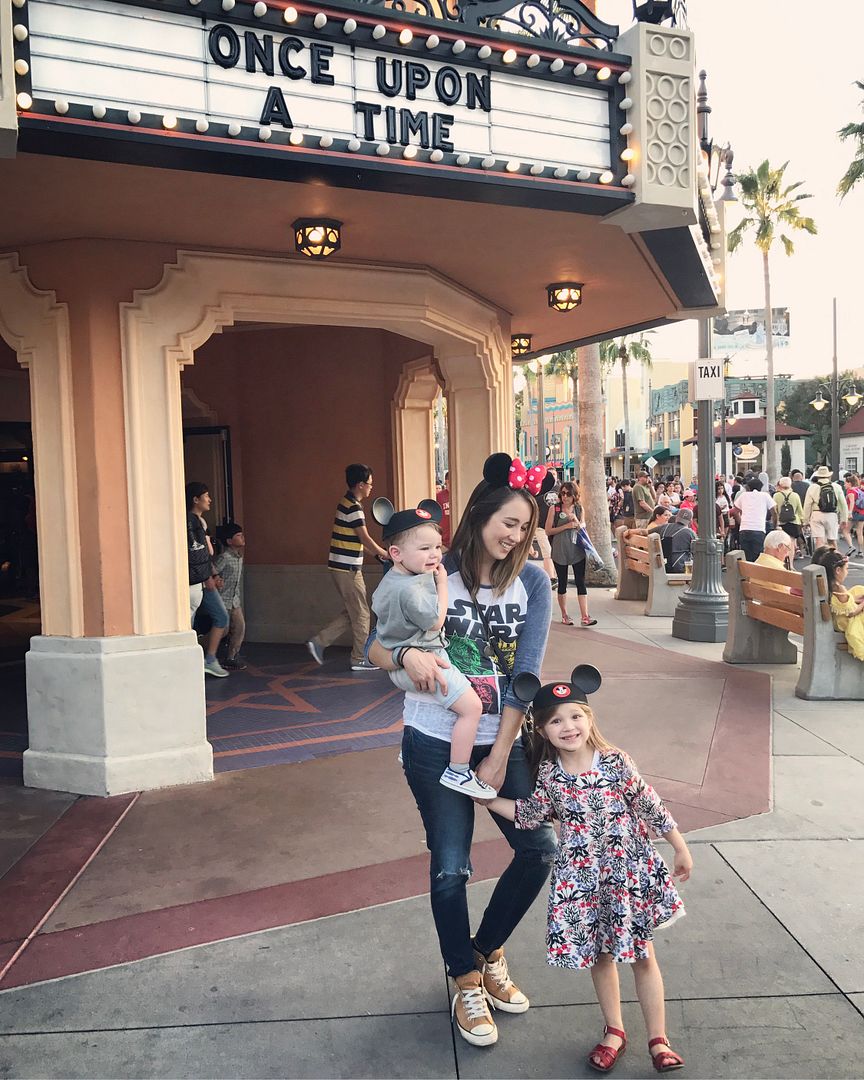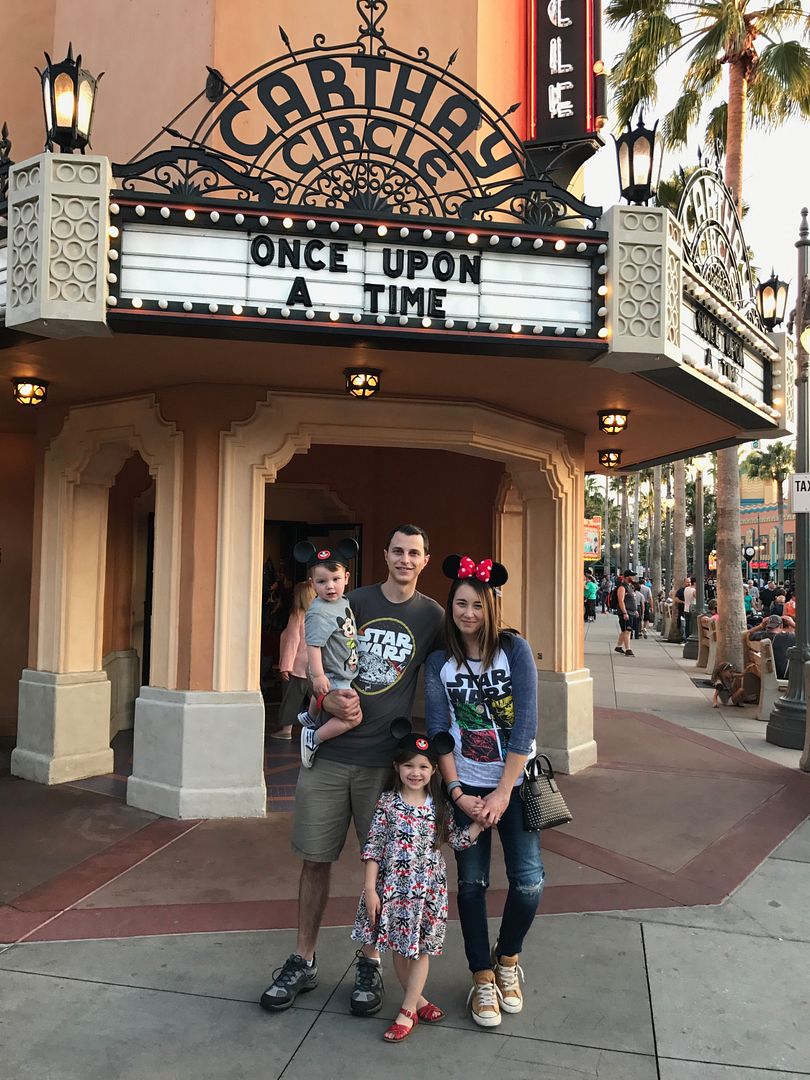 ---
Whew!  Much more to come in Part 2!
Any other fellow Disney-lovers out there?  Have you ever been to Disneyland or Disney World?
Have a wonderful Thursday; see you again soon!