With Olive starting preschool in a month (!!!), I have had school supplies on my mind.  I always loved back-to-school shopping as a child, and now I get to be the one with the pocketbook, helping my own daughter fill up a cart with (cute) essentials.  Although the supplies truly necessary for a preschooler are limited, I knew I wanted to invest in a great first backpack.  My goal was to find something well-made, colorful and appropriately-sized.  Ideally, Olive will hold on to this backpack for at least a few years.  Here were my top contenders…
Herschel // Settlement Kids backpacks $39.99 —

Herschel is synonymous with hip backpacks for kids and adults alike.  They have a kids line as well as a slightly larger youth line, for the bigger kiddos.  Olive was instantly attracted to the variety of quirky patterns offered; her favorite is the "South Beach" design in a bright teal, covered with palm trees and pink flamingos.  Both the Settlement and Heritage lines come in kids' sizes.
STATE Bags // The Kane $55 —


STATE Bags is like the TOMS of the bag world; they have a wonderful program that matches each bag sold with one given to an American child in need.  I love the playful color blocking on the bag, and the various pockets and compartments.  I think both colorways work for boys and girls.
Freshly Picked // Limited Edition Backpacks $30 —


My favorite moccasin maker now makes limited edition backpacks!  This summer they did a playful banana print and a coral-backed palm leaf pattern.  Right now they're offering a classic stars and striped backpack.  The price is right, too!
Skip Hop // Unicorn Backpack $20 —

I love Skip Hop products and their sweet line of backpacks (and coordinating lunch boxes, plates, cups, etc.) is comprised of various animals.  The unicorn is a newer offering and it just puts a smile on my face.  This bag is the smallest of all at only 10.5″w x 12″h x 5″d.
Fjallraven // Kånken Mini backpack $65 —

I love the squared-off shape of this iconic framed backpack, a Swedish classic.  It comes in a rainbow of colors (including some two-tone options) and is beautifully made.
Let me know if you have a favorite!  In the end, I couldn't get Olive off of those "mingos" (what she calls flamingos) and we ordered the Herschel Kid's Settlement backpack.  It shipped at lightning speed and the quality and craftsmanship exceeded my very high expectations.  Olive is already wearing it around the house in excitement for "school time."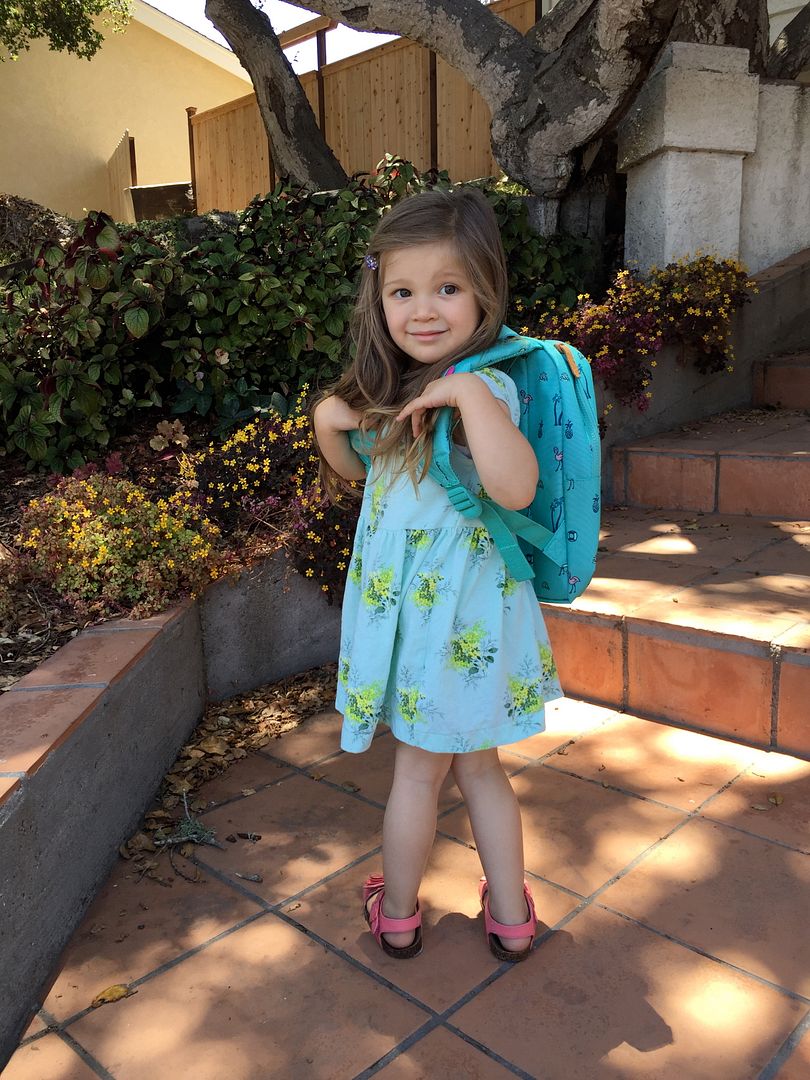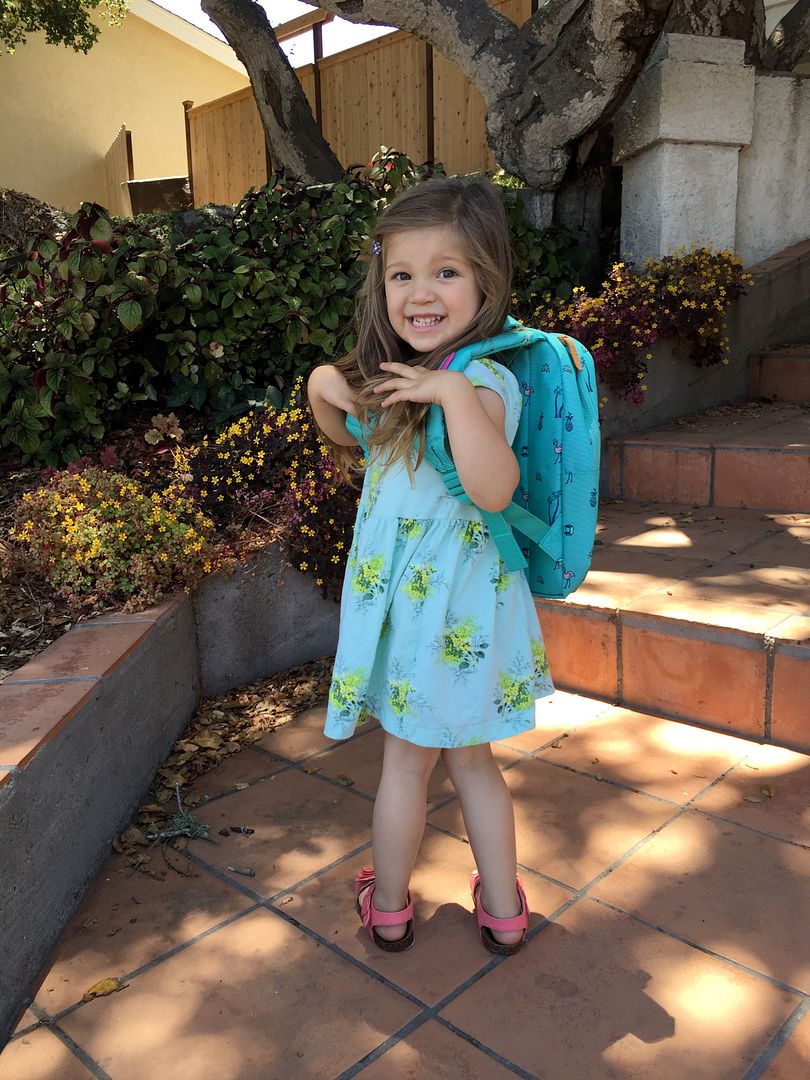 Hope you are all having a great week!