Hello again, everyone!!  It's a big week as I approach opening up registration for my very first workshop (ahhhh!!).  In an effort to pre-emptively answer some questions about the workshop, I'll be sharing some informative posts here this week with lots of information.  Today I wanted to share WHY I'm hosting this workshop and WHO is invited to join and would benefit from attending.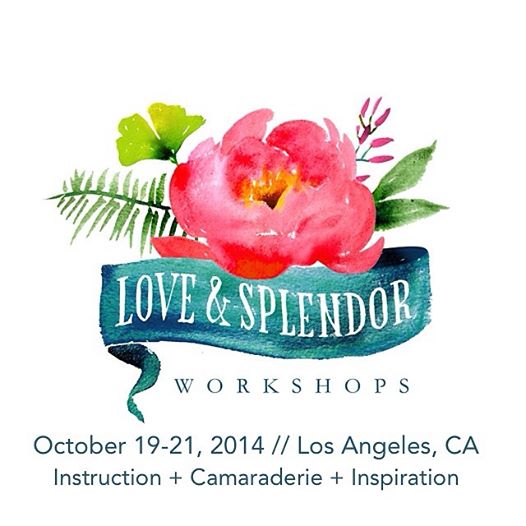 WHY are you hosting a workshop?
I'm hosting a workshop because I am passionate about this industry and am eager to instruct, inspire and encourage others who work in the same field.  I don't consider myself the end-all when it comes to wedding planning and design, but I have certainly gained some valuable experience, knowledge and (by God's grace) a measure of success over the past 9 years.  I want to share that information with others who are desiring to develop and grow their own businesses.  I also love building community and want to create an environment where you can ask questions without fear and make new connections without pretense.  I want to foster more camaraderie among planners and designers and also see us raise the bar in the biz by pushing each other to reach new heights.  I want to watch others succeed, flourish and find joy in their work.  I want to help others achieve balance between work and home/family life.  I want to make new friends and be inspired by your stories.  I am realllly pumped about this workshop (can you tell??) and like most things in life, if you're passionate about something, you're going to succeed at it.  I am pouring my heart into making this experience a game-changer for everyone who attends.
WHY is it different from other workshops out there?
Every workshop is unique simply because each workshop organizer has their own interpretation of how to run one.  A workshop is naturally going to be infused with that organizer's personality and aesthetic, and will be managed and run based on that organizer's determination of the most valuable curriculum.  A workshop is also a collaborative effort.  In this case, the Love & Splendor Workshop will feature a carefully-curated roster of speakers and collaborators.  I can assure you there is going to be inspiration galore with the amount of talent we have on board our team.  I am humbled and grateful for each person who is coming alongside me on this endeavor.  Because of this, you will be exposed not only to my perspective, but also those of top wedding experts including Ryan Ray, Jen Campbell of Green Wedding Shoes, Jesi Haack of Jesi Haack Design, Carissa Jowett of JL Designs and many more.
This workshop will focus on both the business side AND the design side of events.  I wanted to make sure the workshop was filled with lots of useful information, focusing on classroom time led by me and other experts in the wedding and event industry.  The material will be practical and eye-opening.  We will also address the design side of the business, giving insight on the "how" of creating a unique event design from start to finish.  Finally, I want to address the personal side of the industry (since hey, it's a personal business!) and how I manage balancing work-life with home-life.  The workshop will be a blend of both information and inspiration.  You will have plenty of opportunities to ask questions and interact with me and the other speakers directly, due to the intimate size and format of the workshop.
I can also promise that the workshop will have INCREDIBLE food (featuring Heirloom LA, Sweet Lucie's and more!) and stunning attention to detail so our environment can inspire us as much as the education.  😉
WHY should I attend?
You should attend if you are looking for information, camaraderie and inspiration in the wedding and event world.  I knew if I ever did a workshop, it had to be a completely special experience.  I am looking forward to providing that to my attendees!
WHO can attend?
I welcome wedding/event planners and designers from all stages in their careers.  Whether you are aspiring to start your own business or have years of experience under your belt, I am working on creating a curriculum that will have challenging and useful information for all.  Maybe you're looking for all the basics and information to finally get your dreams off the ground.  Or, perhaps you're a seasoned pro that wants to see the industry from another perspective and refresh your brand and business practices.  I think we can always learn from one another and find new ways to step up our game.  I can't wait to meet the talented group of attendees who will join me in the fall.
If you are working in another avenue within the event world, you are still certainly welcome to join but the curriculum is definitely geared toward those who plan and design events as the main focus of their work.
—
I think that's all for now!!  I'll share more nitty gritty details in the next few days.  Keep your eyes here and on my Instagram (@loveandsplendor) for additional information.  Thanks for reading and I hope to meet you in October!