Have you guys ever had banana milk?  It's one of my favorite childhood drinks and lately I've been making it all.the.time.  It's healthy and totally guilt-free yet it feels like a treat.  I don't think you can consider this a recipe, since it's ridiculously basic — you literally throw four things in a blender and whirl.  But, if you have the ingredients sitting at home (I bet you do!), give it a try and let me know what you think.  I'm betting you'll love it as much as I do.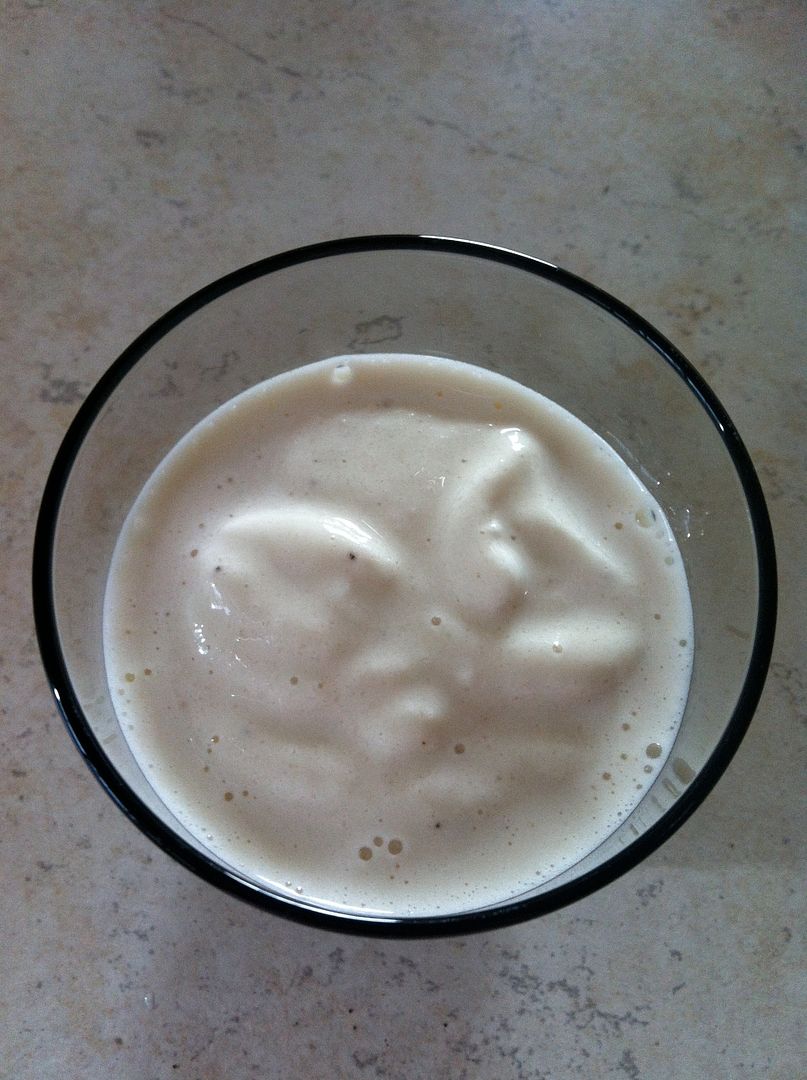 Banana Milk // makes two servings
One frozen RIPE banana — your banana should be really ripe, with perfectly "freckled" skin.  If you use a banana before its prime, you won't get that yummy sweetness.
1 cup of milk (I bet non-dairy milks, including coconut, would be scrumptious!  I use whole organic milk, or raw when available.)
handful of crushed ice
1/4 tsp of pure vanilla (optional, and to taste)
Cut up the frozen banana into four pieces and add to your blender with the other ingredients.  Whirl until smooth.  Add additional milk to make it thinner (more or a drink), add less to give it a milkshake/ice cream texture.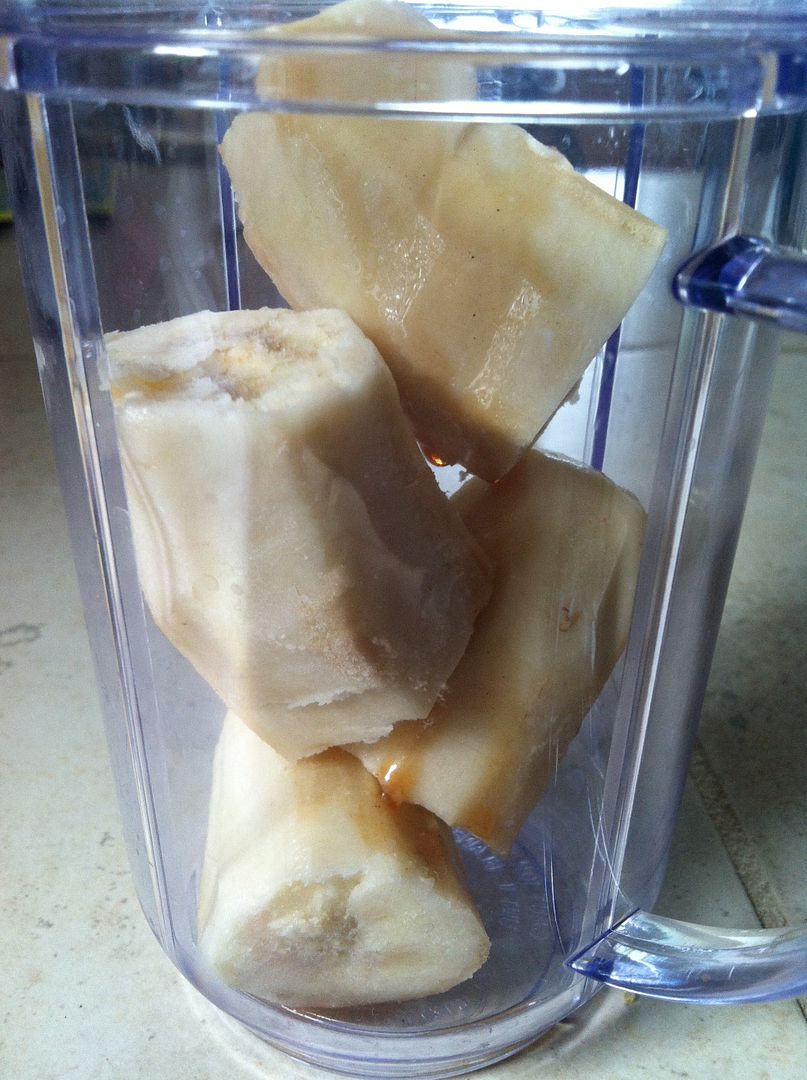 If you're feeling wild, feel free to add in things like a drizzle of honey or a dash of cinnamon.  You can also defeat the healthy-factor by adding some salted caramel sauce and chopped walnuts for a bananas foster shake.  YUM.  I'm still a purist when it comes to banana milk, though.  I don't mess with a childhood memory.  😉
What's your favorite childhood treat?  I'd love to hear.
Hope you're all having a great Thursday!