Niki & Will are such a rad couple.  They are stylish, hilarious, and head-over-heels in love… and we had a blast working with them!  Their playful wedding was featured on Green Wedding Shoes last month (thank you, Jen!) but we wanted to share some photos here, too.
The shindig took place at one of my new favorite venues: Santa Margarita Ranch in Santa Margarita, CA.  I love the old marquee out front (which Will and Niki customized with their own welcome wording), the vintage train, the ceremony courtyard strung with market lights, and the barn — oh! the barn! — is a 100-year old structure built over original walls from 1817!  The building was initially built as an asistencia to Mission San Luis Obispo.  When I stepped into the barn for the first time, I was taken aback by the incredile stone + mortar walls, the warm sunlight pouring in through wooden slats, the overhead lighting that is enchanting in its simplicity.  It is a wonderful setting for a wedding (or any celebration!) and I look forward to returning there soon!
Niki and Will both work in the entertainment industry (Niki writes for The Office, and Will is an actor) and have a great sense of fun.  Their crowd is also an incredible party crew; I'm not sure I've ever seen a more packed and lively dancefloor!  Their day was infused with lots of personal and whimsical touches like…  tables named after the funny Texas sayings of Niki's father // custom paper bibs for a proper Southern feast // a pie bar // a ceremony backdrop made by the couple using salvaged screen doors // readings from Steve Martin and Rumi and a re-enactment of a scene from "True Romance" // a pom pom toss for the recessional …
We LOVE this couple and we know you will too after you take a peek at these great photos from onelove photography.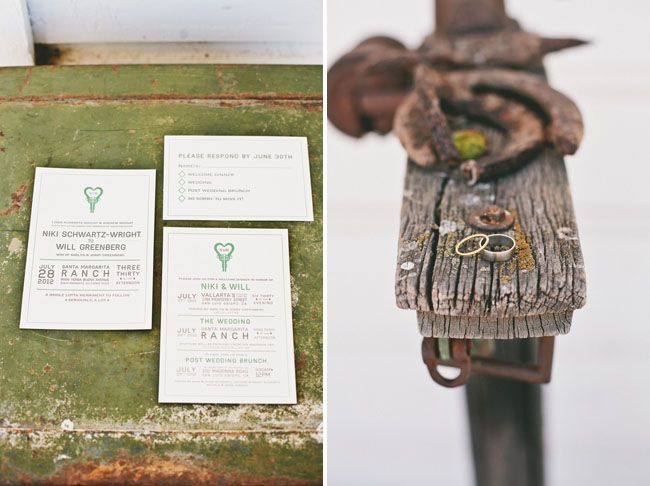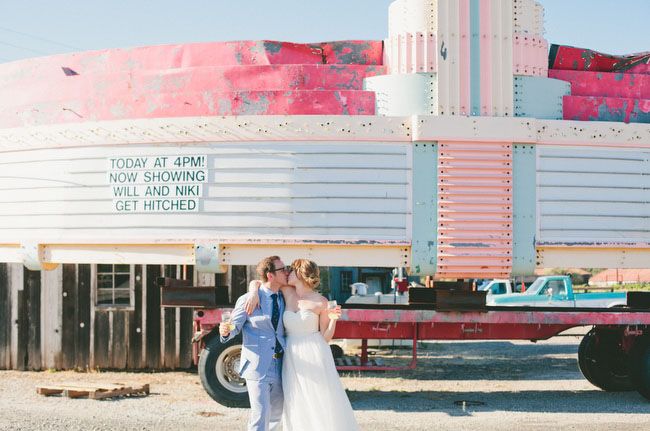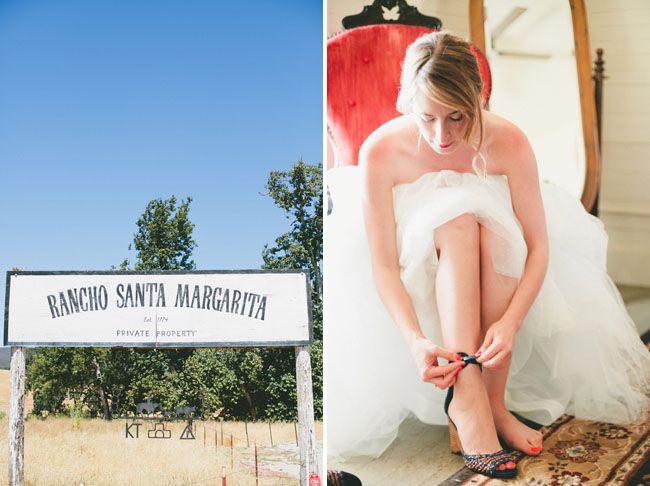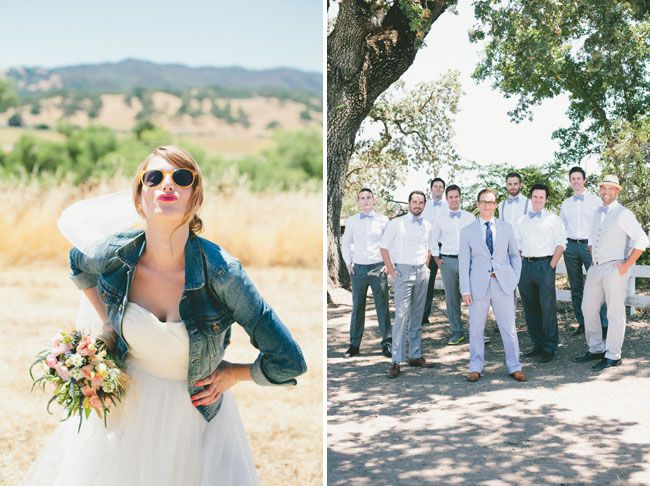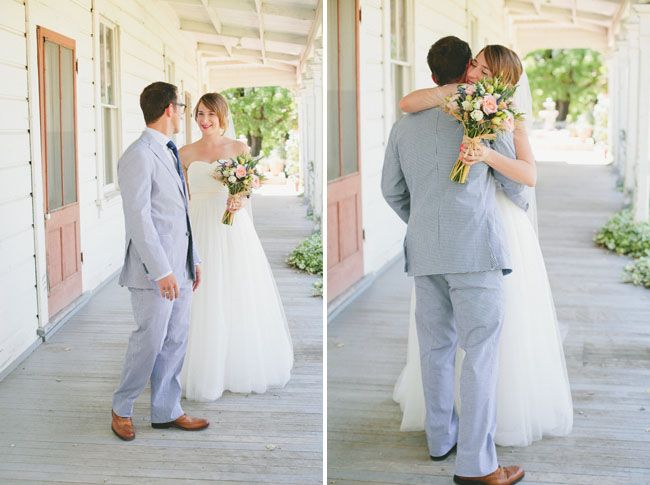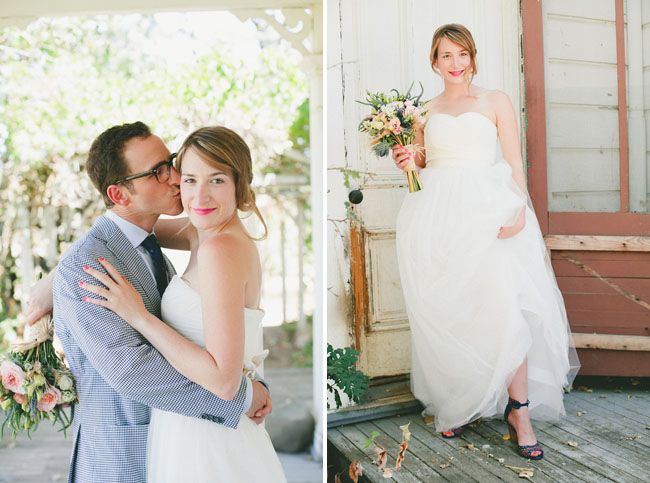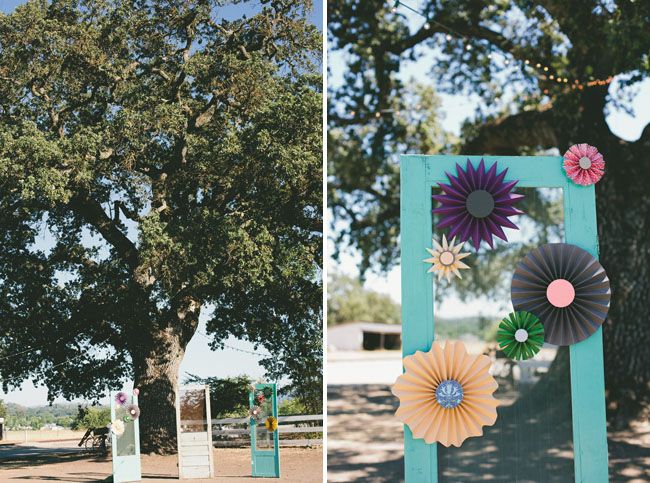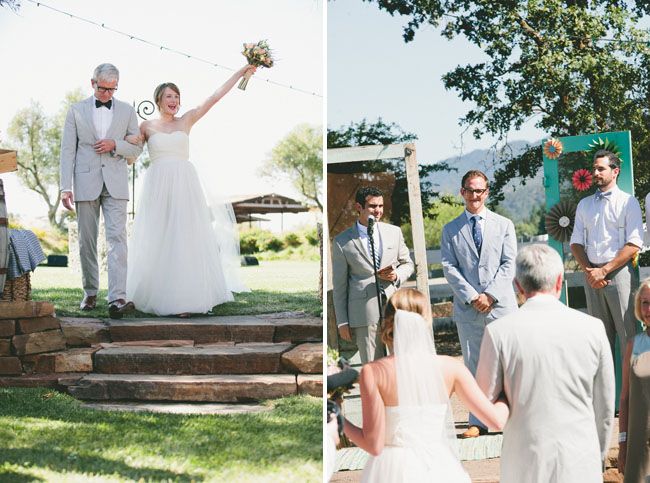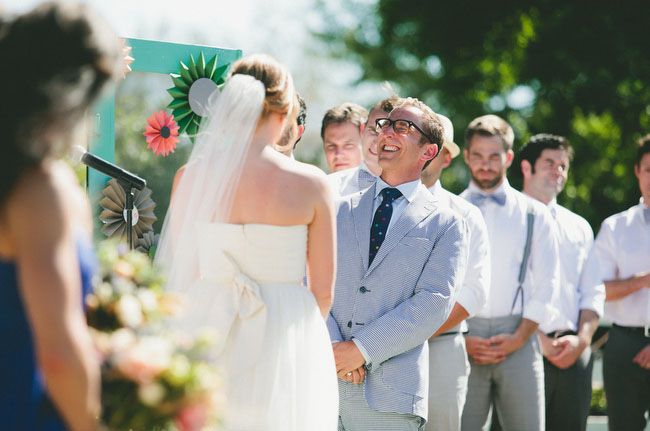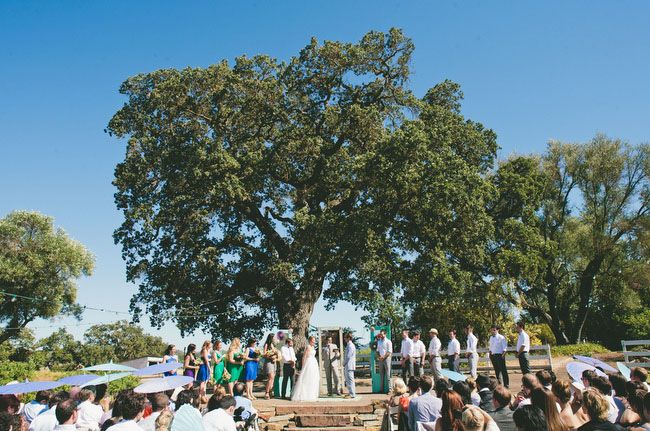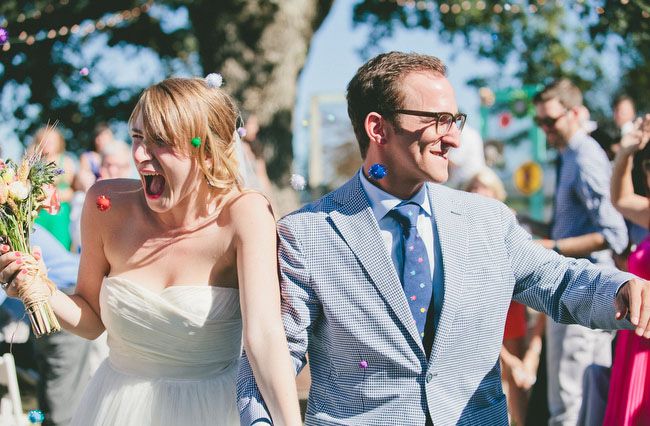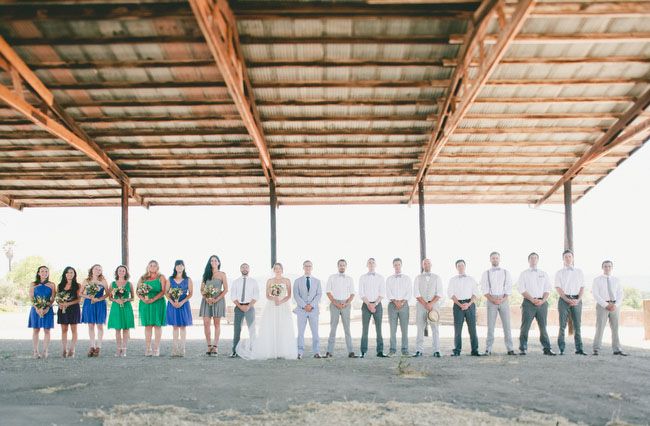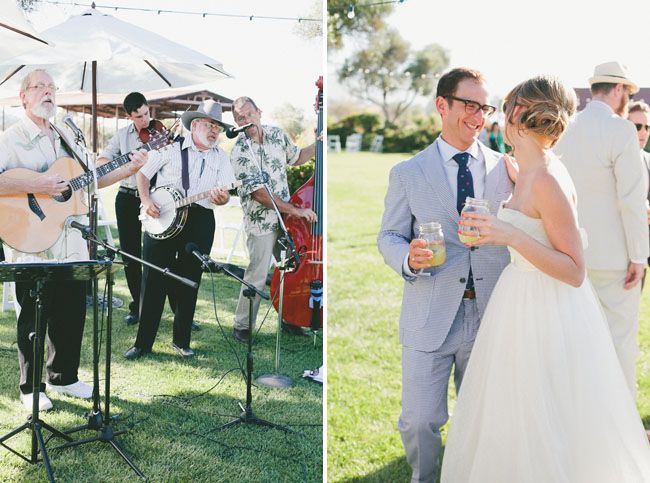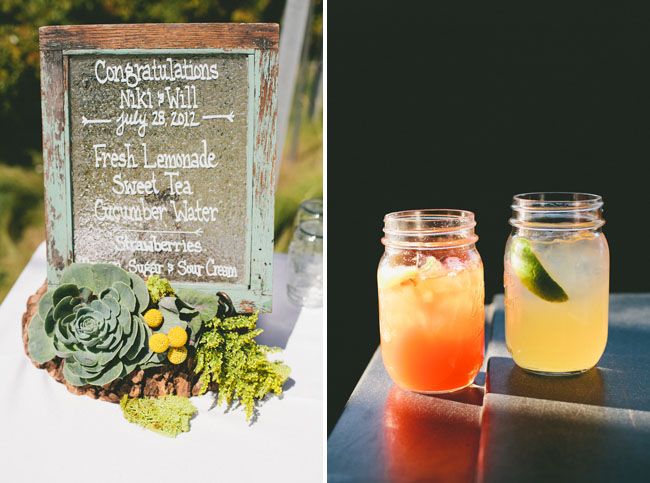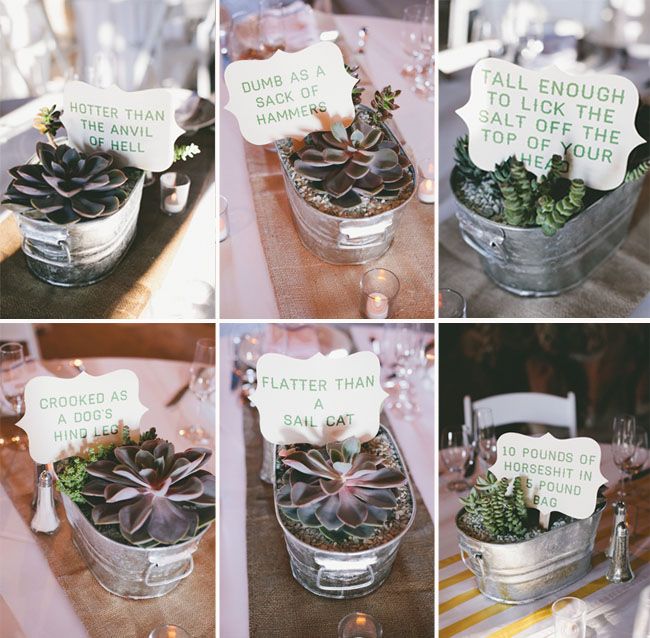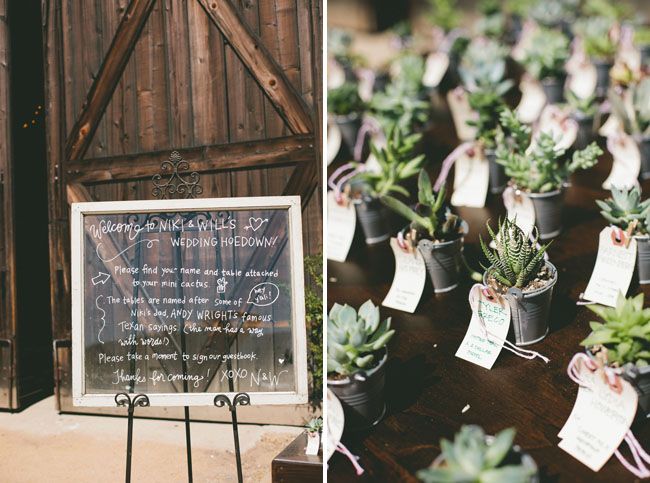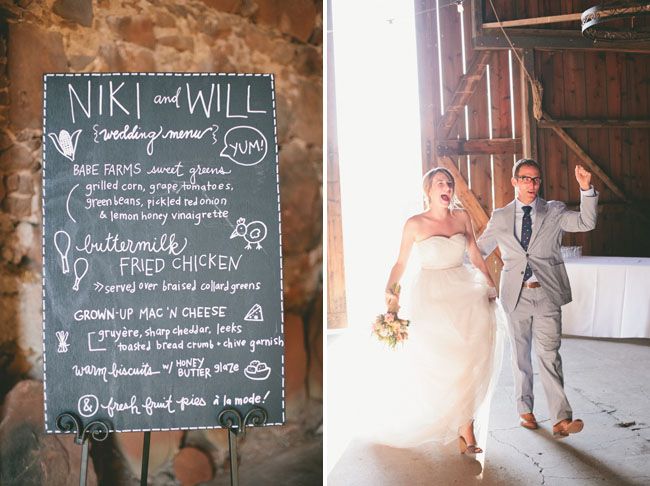 i had fun making the chalkboard dinner menu + window pane welcome sign for the couple 🙂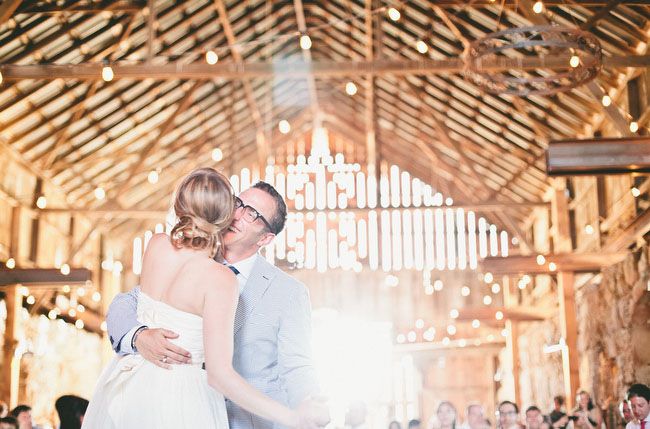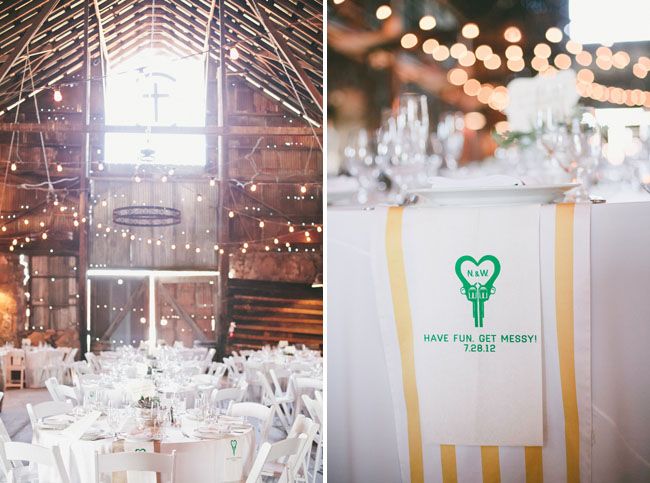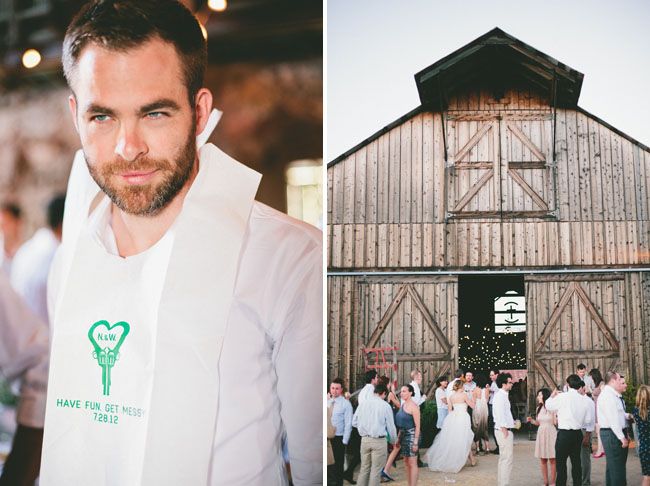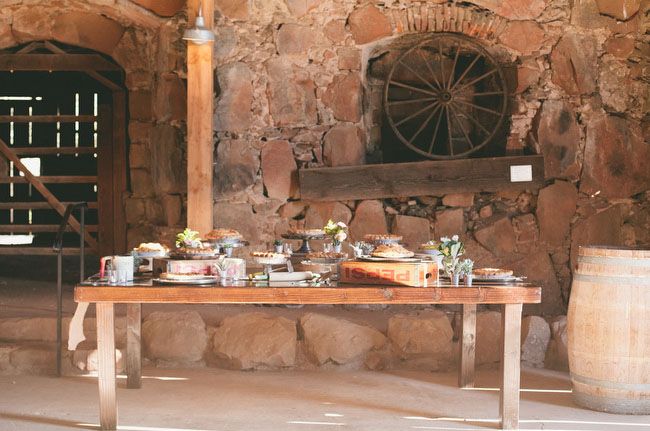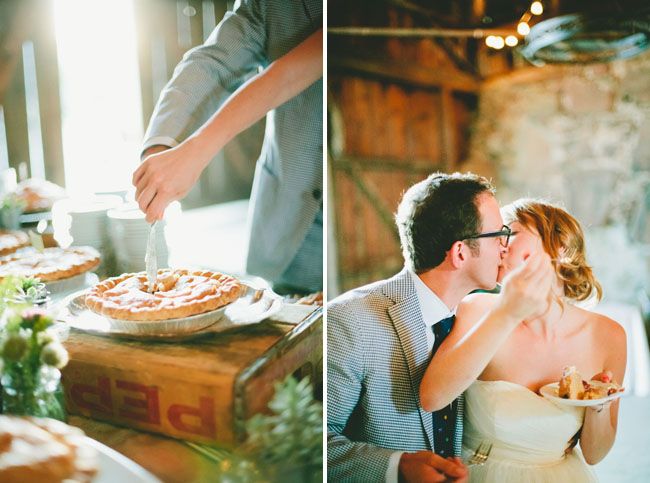 VENDOR ROUNDUP
photography: onelove photography // venue: Santa Margarita Ranch // event design + planning: Angel Swanson and Michelle Cardona at Love & Splendor // wedding dress, shoes + bridesmaid dresses: J. Crew // hair + makeup: Felicia Howe of Primrose Organic // groom suit: Bloomingdale's // invitations + paper goods: DIY // catering: Trumpet Vine Catering // pie: The Avila Barn // music: Red Shoe LA // transportation: Ride-On Transportation
I hope your week is off to a great start!  In my world, recent events include… planning an upcoming visit for some much-missed Texans (Hi Ryan and Cary!) // knitting two new scarves (drop stitch and lace ladder stitch) // house-hunting (so exciting!!) // brainstorming for Christmas cards // starting Olive on solid food (quite the adventure!).  I'll be back soon but as always, feel free to follow along my day-to-day journey on Instagram (@loveandsplendor).  Thank you for stopping by!  xoxo, Angel