Hello everyone & Happy Saturday!!  I'm back with a fun double-function post.  

 I want my readers to continually get to know the other ladies behind Love and Splendor, so I thought it would be fun to have Anna and Michelle do their own "fab finds" posts for the summertime.  I know it is already August but with the heatwave enveloping our country, I think we are still set with weeks of sunshine ahead.  Read on to learn about Michelle's "summer essentials" and then enter below for a chance to WIN some of her very favorite things.  xoxo, Angel
—-
Hello everybody!! This is officially my first post on the L&S blog.  So exciting!!  I will, hopefully, be contributing to the Fab Finds posts every now and again and I wanted to get you my Summer Fab Finds before the season is over!  This summer has been extremely busy for the L&S team and I'm personally looking forward to some downtime this month.  We only have one, albeit huge, wedding this month, taking place at one our our favorite venues, Saddlerock Ranch.  We have had our hands full with some absolutely beautiful and terrific weddings which I can't wait for Angel to post details on.  In the meantime, enjoy the things I'm currently loving:
1.  James Perse Beach Cord Shorts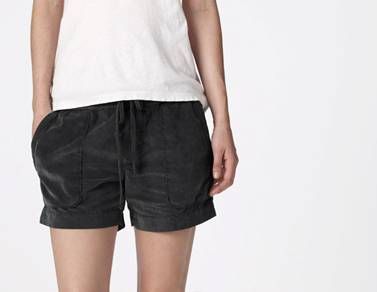 I bought these shorts in Abyss Pigment about a month ago and I must say, I AM IN LOVE. I'm typically not a fan of shorts, but there was something about the sheer comfort of them the second I put them on. They are a great pair of shorts that can be worn to the beach, running around doing errands, setting up for a wedding or a casual dinner out. I literally could sleep in them! I walked into their boutique, saw the sales girl wearing them with a white James Perse lightweight fleece sweatshirt and left the store with the exact same outfit! I have a slight love for anything or anyone that matches and somehow I felt like she could be my long lost twin a few states over. Whenever I put them on it makes me smile.  
2.  Maybelline The Colossal Volum' Express Mascara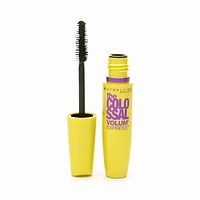 During the summer I love to be as make-up free, as possible. But there are two products I am absolutely loving right now for their complete simplicity – one being my Maybelline mascara. The eyes are the first point of reference when you meet someone so why not make sure those lashes look long and beautiful!  I have tried many mascaras – Great Lash, Lash Blast, Voluminous, but I've been using this one for months now and am thrilled with the results.  No more than two swipes are needed and it adds such length for the dramatic look you want whether day or night!
3.       mark Just Pinched Instant Blush Tint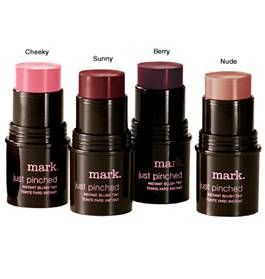 Welcome to the next product I am currently loving. I have this in Sunny, which they don't seem to have currently on their website, but it adds such a subtle hint of color to my cheeks while still looking completely natural. It's easy to apply – simply swipe the stick along your cheeks and blend in with the back of your hand – voila!  With the inexpensive price tag ($8) and the compact size it's a great product to have in your make-up bag this summer.
4.       Trader Joe's Gone Bananas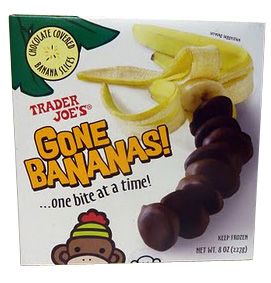 Say hello to my little friend. I discovered these a few months ago and let me first just say I'm sorry to anyone who does not live close to a Trader Joes's. Because these little bite size bananas are the most scrumptious things ever! Not only is the packaging the cutest thing ever (hello little monkey man!), but it's the perfect balance of banana and chocolate. I seriously have to stop myself from eating the whole bag in one sitting!
It took me a while to get on board with the coconut water craze, but I've finally found one and I'm addicted!  O.N.E. (One Natural Experience) Coconut Water in Passion Fruit. It comes in a variety of flavors based on your personal preference – natural, pink guava, pineapple or mango…but passion fruit is divine.  The Splash line still provides all the health benefits of drinking pure coconut water, but like the name says is given an extra splash of flavor.  It's a great source of electrolytes and has more potassium than a banana.  It's available at many local grocery stores or can be purchased directly online.  But make sure it's cold when you drink it – don't make the same mistake I did by thinking room temperature coconut water will be fine…it's not! 😉
I hope you are having a fantastic Saturday!  Until the next time. =)
xo,
Michelle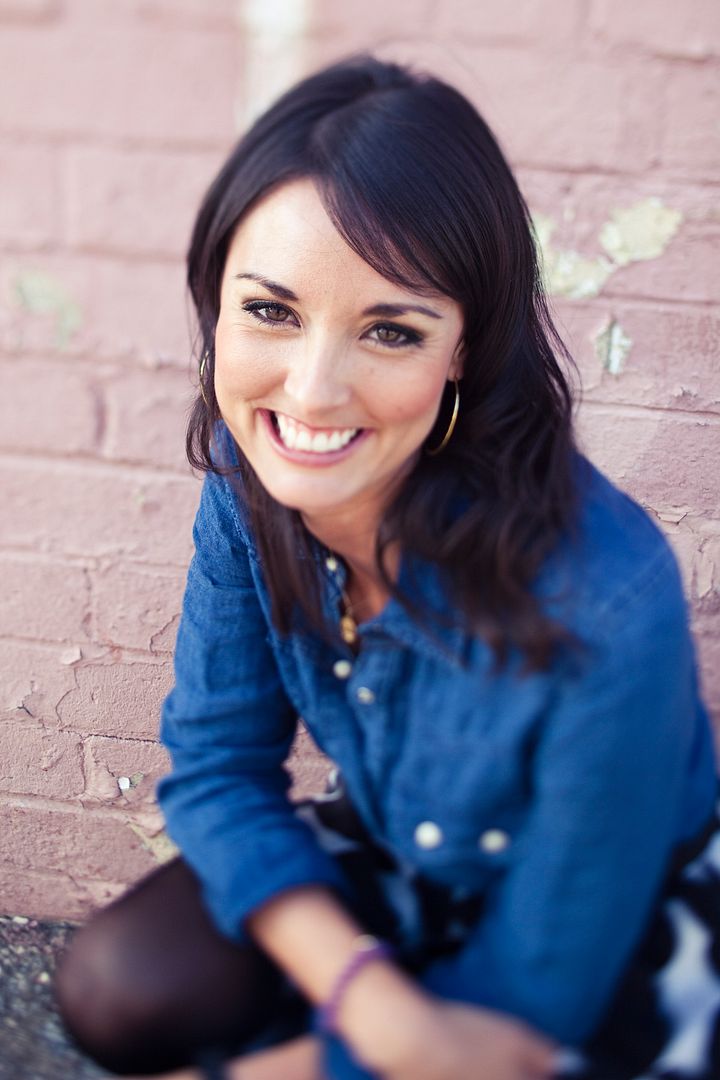 photo by our dear friend amelia lyon
—-
Michelle is wearing…
–Martin + Osa jean shirt, Aqua skirt, Loeffler Randall boots, H&M black tights and hoop earrings, Lia Sophia ring, Michael Kors watch
photo by our dear friend Amelia Lyon
—-
INSTRUCTIONS: To enter this giveaway, please comment below and let us know what your favorite "summer essential" is.  It could be a refreshing treat, a charming seaside restaurant, that perfect maxi dress or an indispensable pair of sunnies.  Just let us know what you're loving this season!  

 You have until TUESDAY, AUGUST 9th at 3p PST to comment/enter.  A randomly selected winner will receive a selection of Michelle's summer essentials listed above.  😉
Enjoy the rest of your weekend!!  xoxo, Angel