Hello everyone!!  Thank you SO very much for your heartwarming comments on the last post.  I read and re-read them all, cherishing all of your kind words.  We feel so surrounded by love during this exciting time and are blessed to have your support and prayers.  🙂
Today I am delighted to share with you a positively stunning wedding that took place almost exactly a year ago (Happy Anni, I & H!).  This beautiful affair was featured on Style Me Pretty today and I know you will enjoy poring over the gorgeous images here, too.
The event took place at San Ysidro Ranch in Montecito, which is easily one of my favorite venues ever.  The property has a genuine charm, sweetness, and romance that is completely natural.  It just feels like love.  Ingrid and Howard's wedding can be summed up best in one word: lovely.  Their intimate celebration was romantic, vintage and inspired by nature.  They embraced a soft and ladylike palette of sherbet colors (including peach, blush and pale yellows) accented by a dusty aqua.   Their heartfelt ceremony on the garden lawn was followed by a cocktail reception featuring raspberry mojitos and peach bellinis.  Inside San Ysidro Ranch's Colman Cottage, they gathered with just over 40 guests for a cozy dinner party.  The sounds of classical Spanish guitar played in the background as guests dined and laughed together.  As the night wound down, guests were treated to a dessert buffet and a gourmet popcorn station featuring fanciful toppings — everything from chili powder to dried seaweed flakes.  The atmosphere facilitated warm conversations that lingered into the mild summer evening, as guests lingered on the starlit patio…
Feast your eyes on these breathtaking photos by none other than the purely talented Jose Villa…  Everything he captures on film, I want to frame.  Grateful to call him a friend.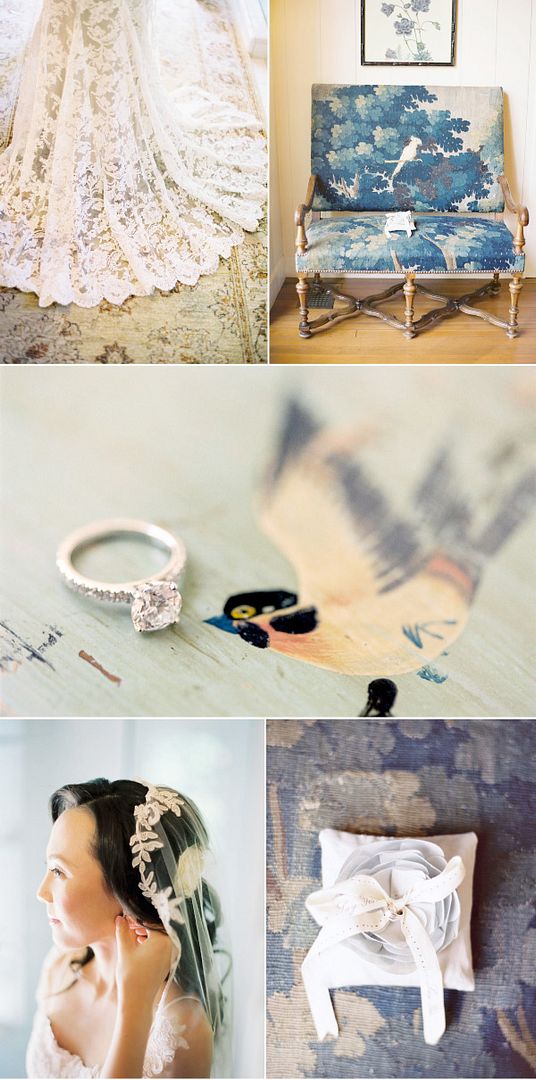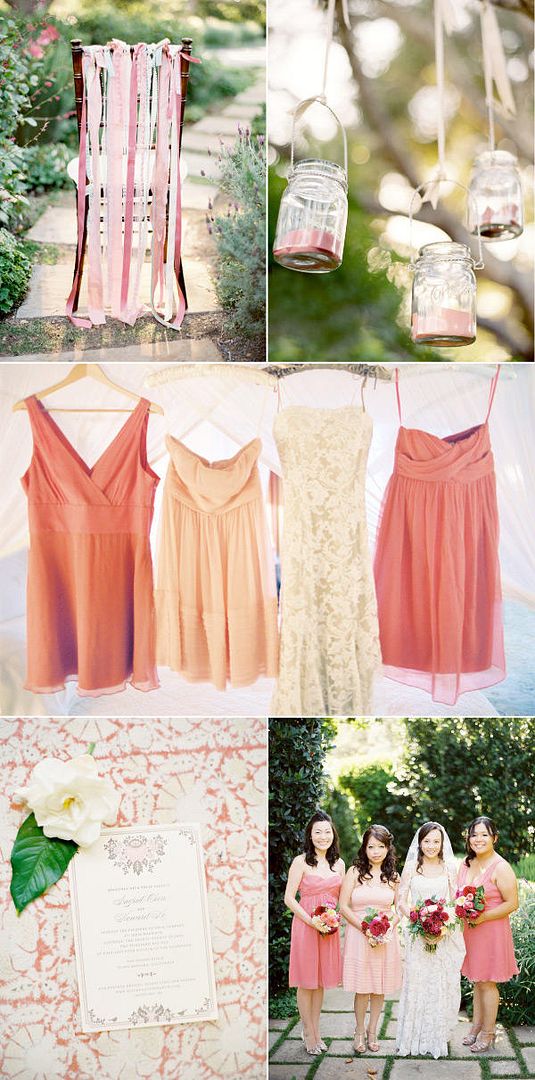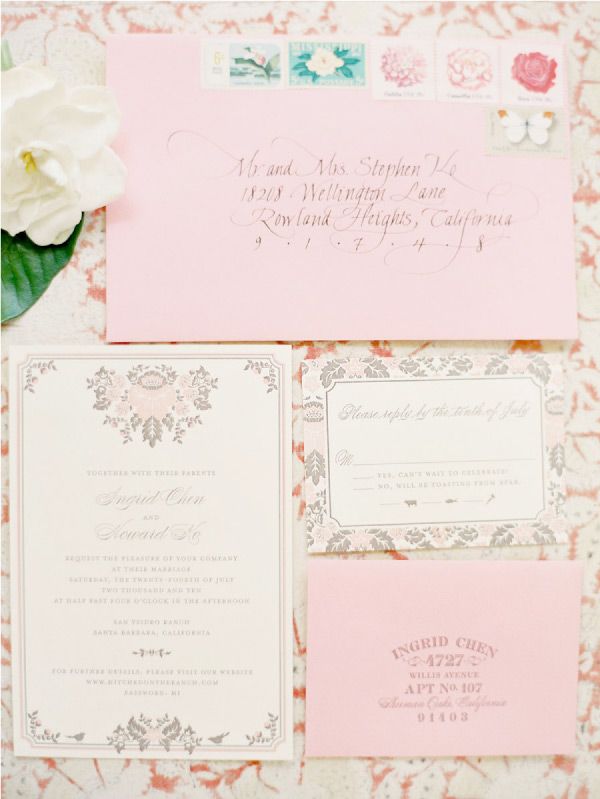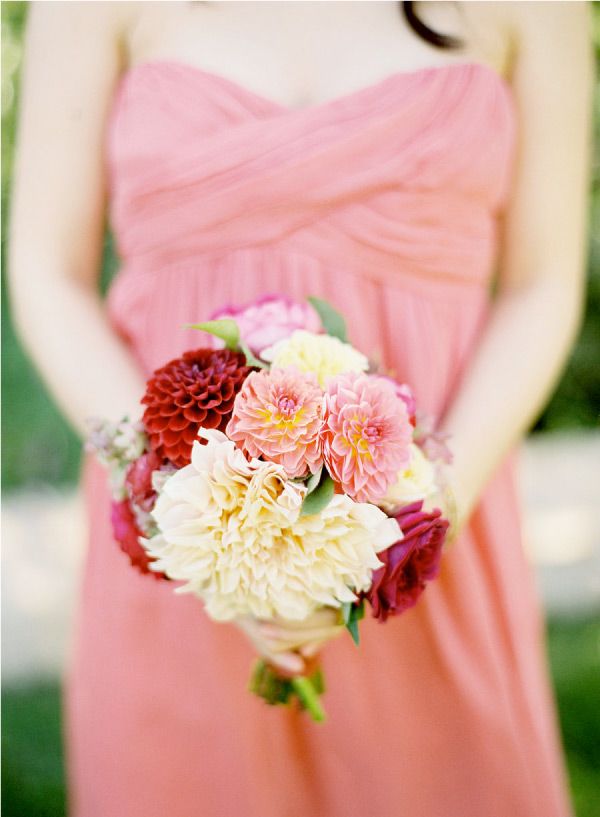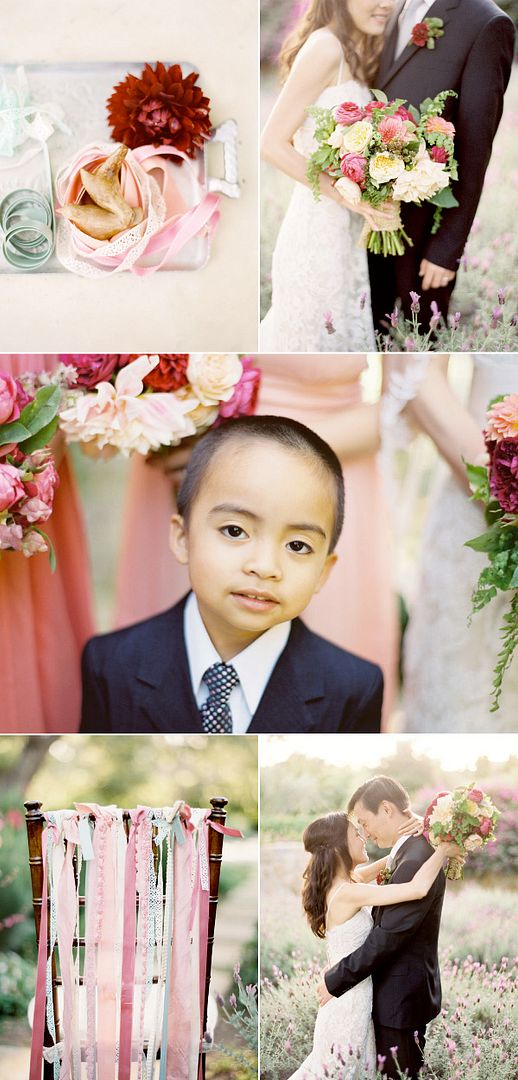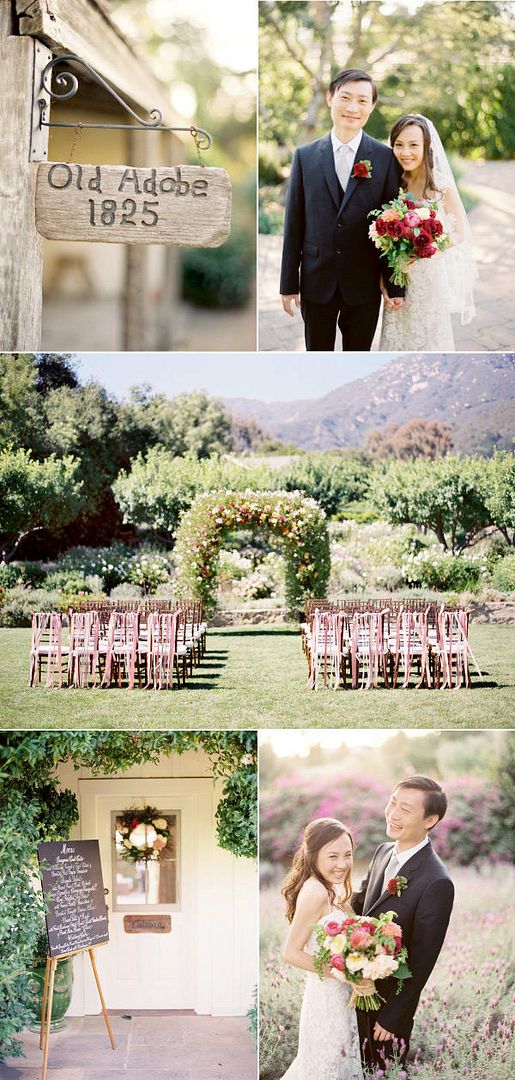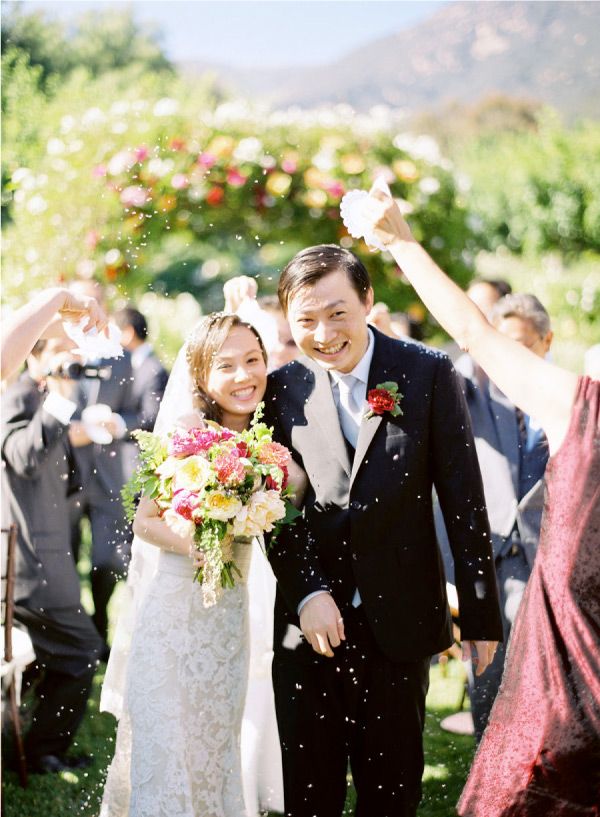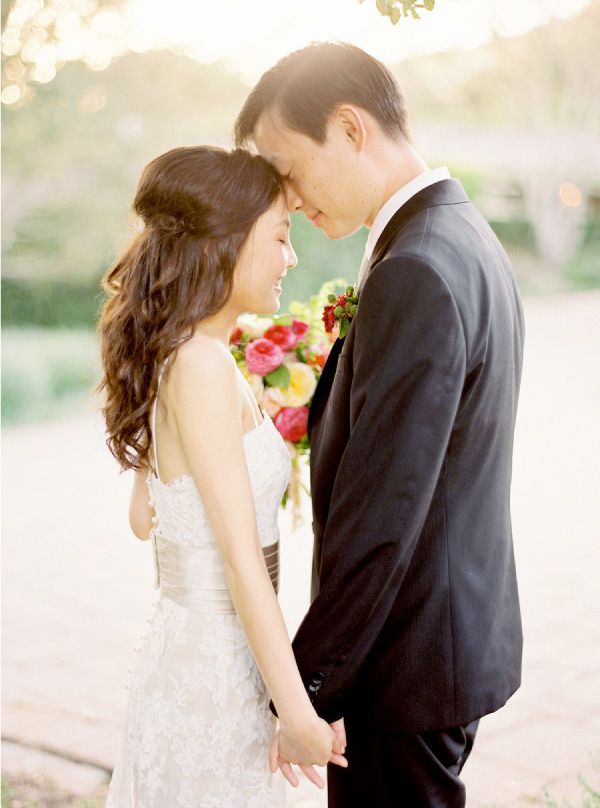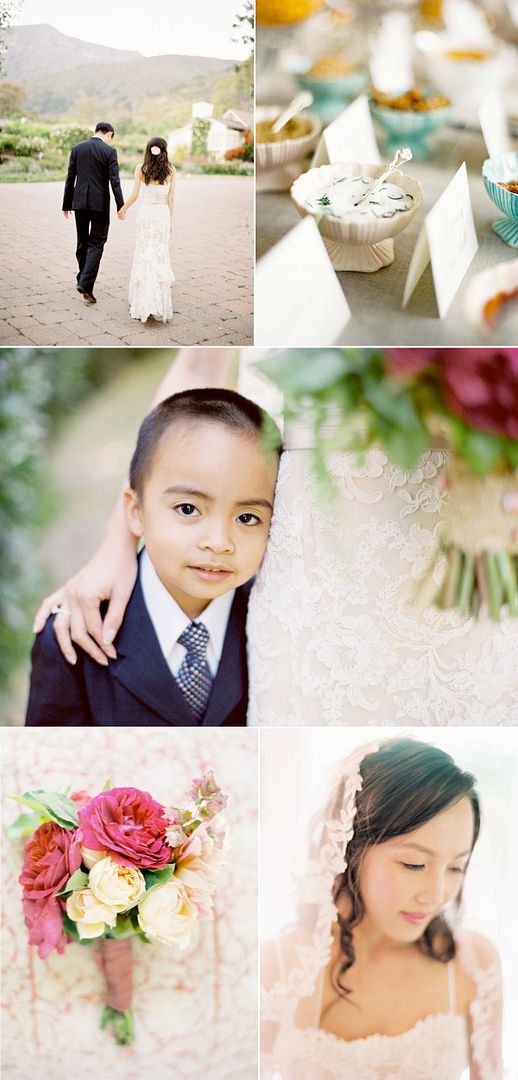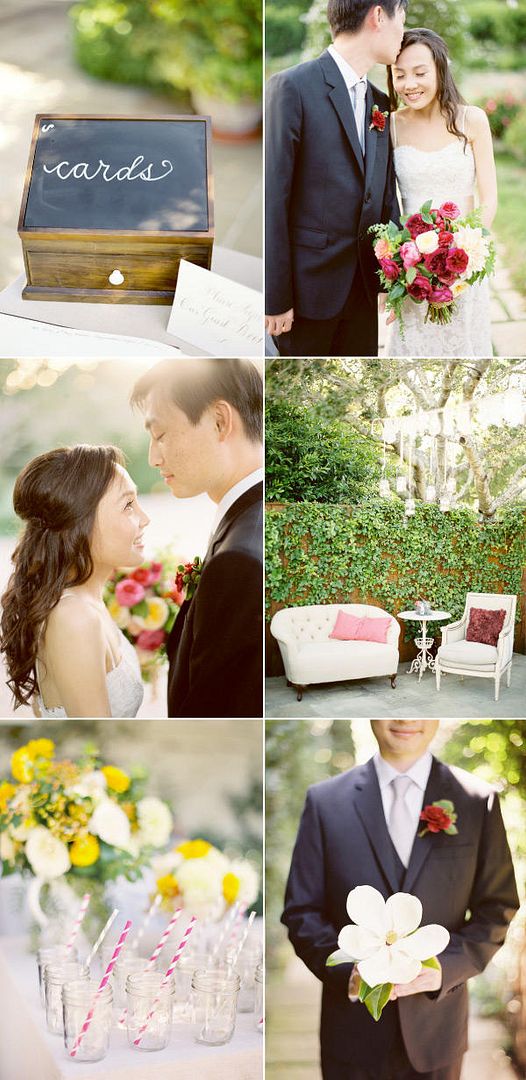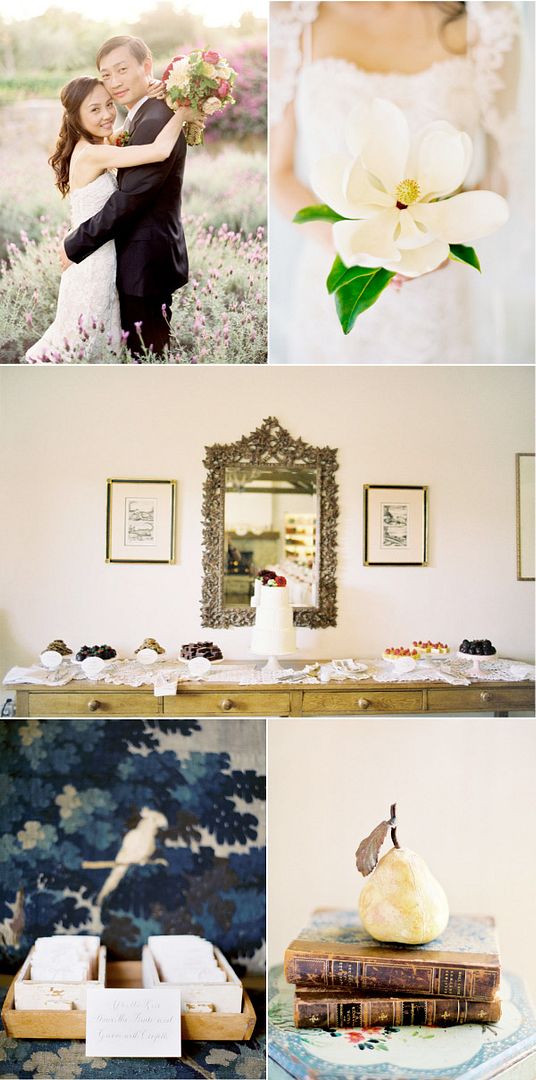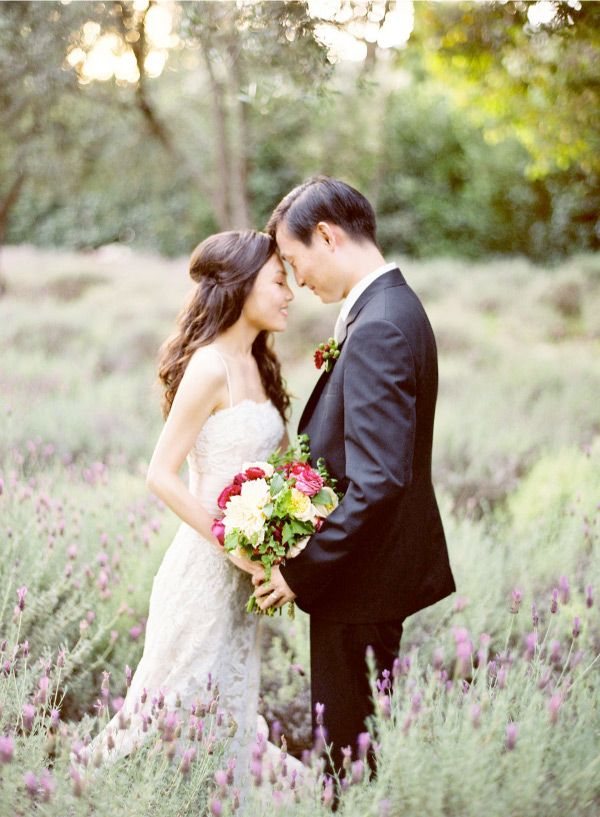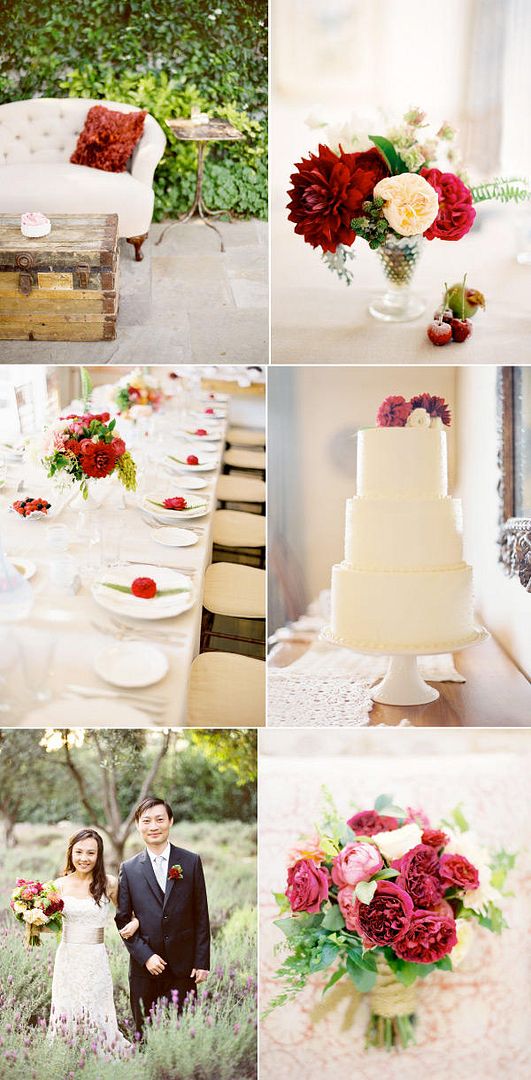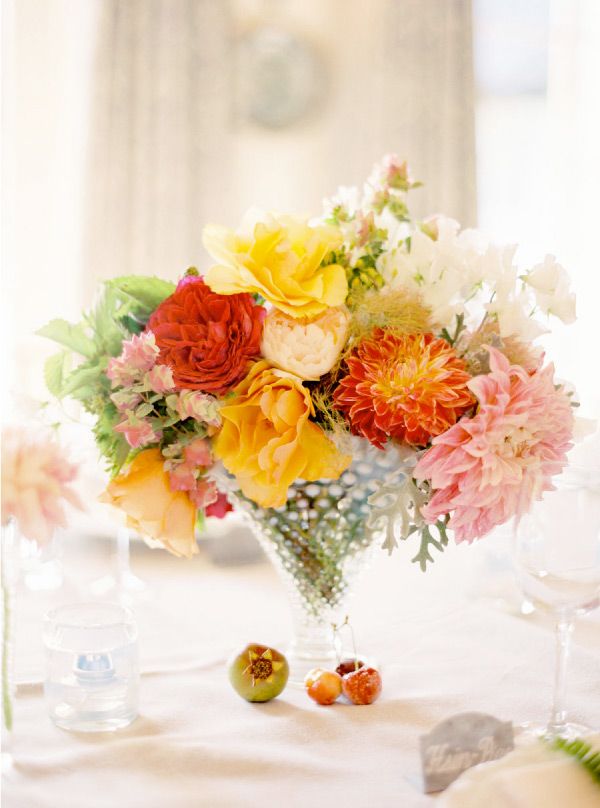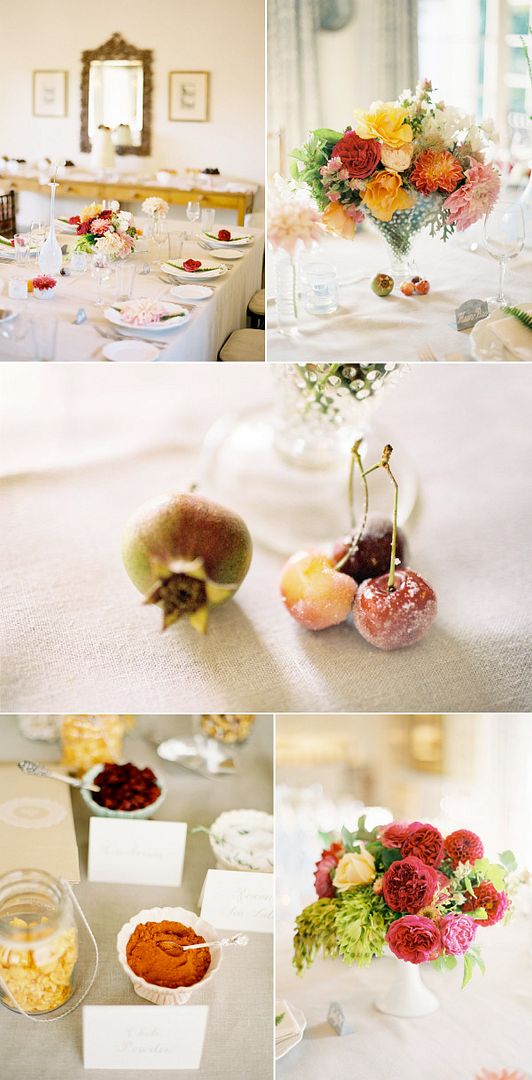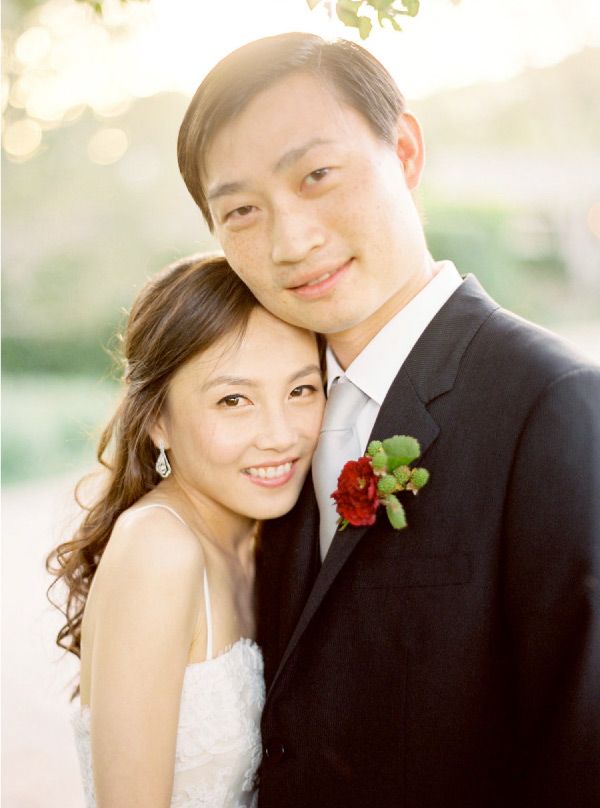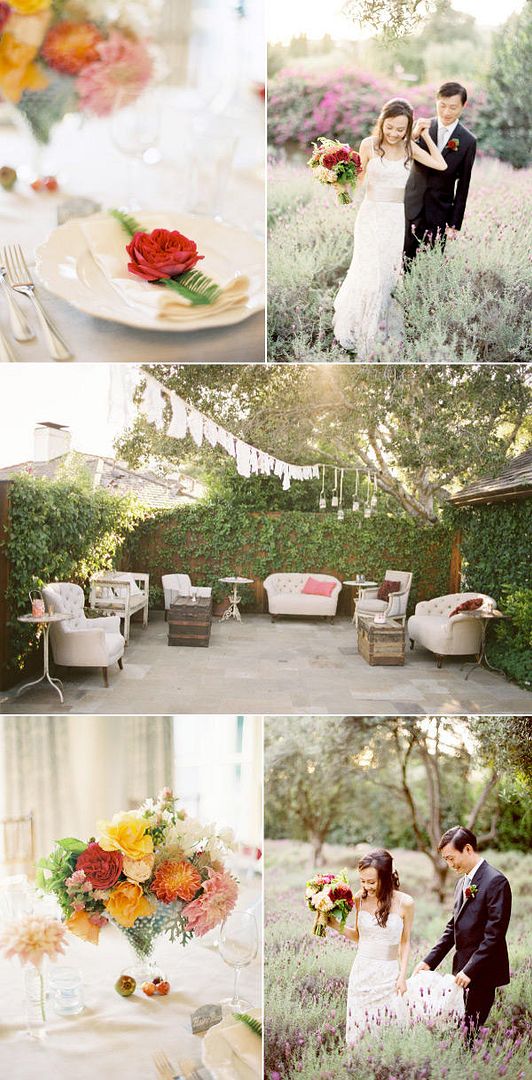 I & H: You are two of the sweetest, most thoughtful people I have had the pleasure to work with over the years.  Your gentle and genuine love was incredible to behold, and your wedding day was pure magic.  Wishing you only the best — miss you both!  xoxo
{ vendors }
*
I hope your day is as sweet as sugared cherries.  😉  xoxo, Angel