Although we are nearly halfway through 2011 (what?!), I still have a good number of 2010 weddings that haven't graced the blog yet.  There is so much loveliness waiting in the wings, but today I will start with a lovely wedding that took place last September at the Terranea Resort in Palos Verdes.  Terranea is a gorgeous seaside property with a superb staff and of course, photographic vistas everywhere you turn.  I love working there!
Christine and I first met at a little Coffee Bean in Irvine (on her lunch break) and we had that instant "click."  Christine is petite and delicate, but has such a huge heart. She is also one of those people who you fall in love with the instant you meet her — her gorgeous smile and effervescent attitude are infectious.  Every interaction I had with Christine over the course of our relationship was so full of joy; you could tell that she couldn't wait to marry her sweetie.  And Todd is a consummate gentleman who also happens to love spoiling his lady.  Let's just say that his wedding gift to her had to be delivered by a valet.  😉
Their wedding last September was perfectly elegant.  A romantic colorway in shades of blush and purples, married with clean modern glass and acrylic, made for a breezy and chic setting. And with a view like the one below, you really can't go wrong… Enjoy these stunning images courtesy of my dear friend, the incomparable Jose Villa…
Christine & Todd's sweet pup, Coogie, had to be a part of the celebration.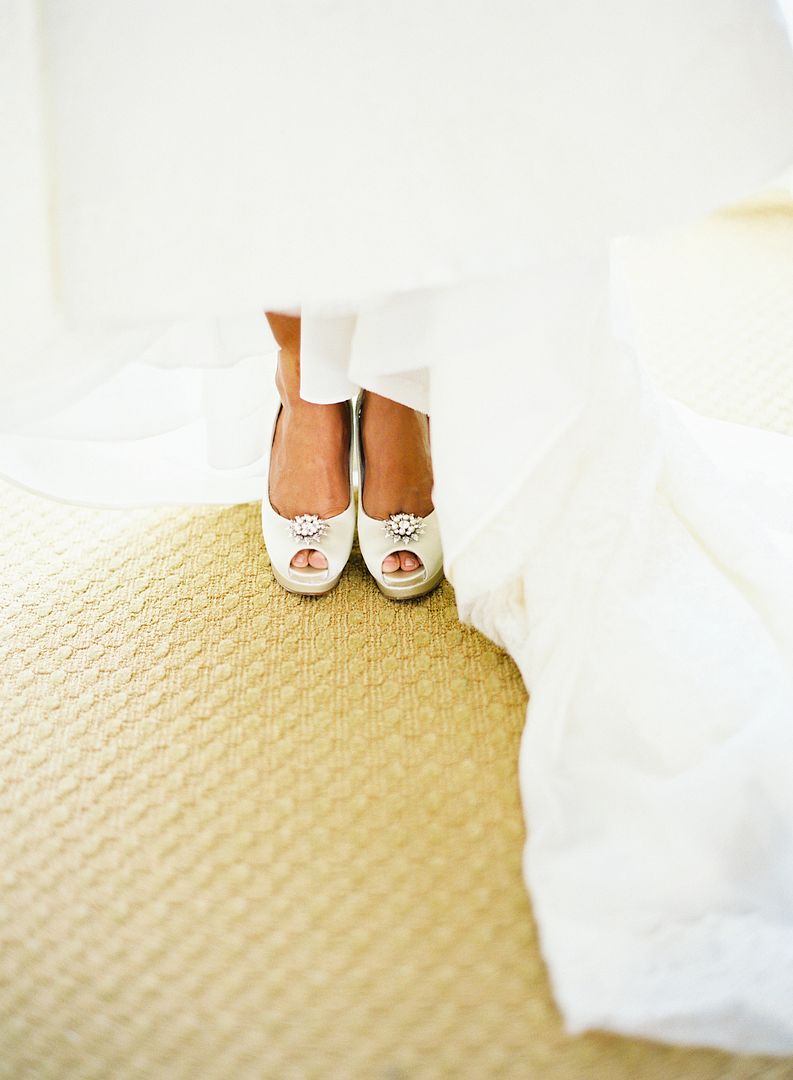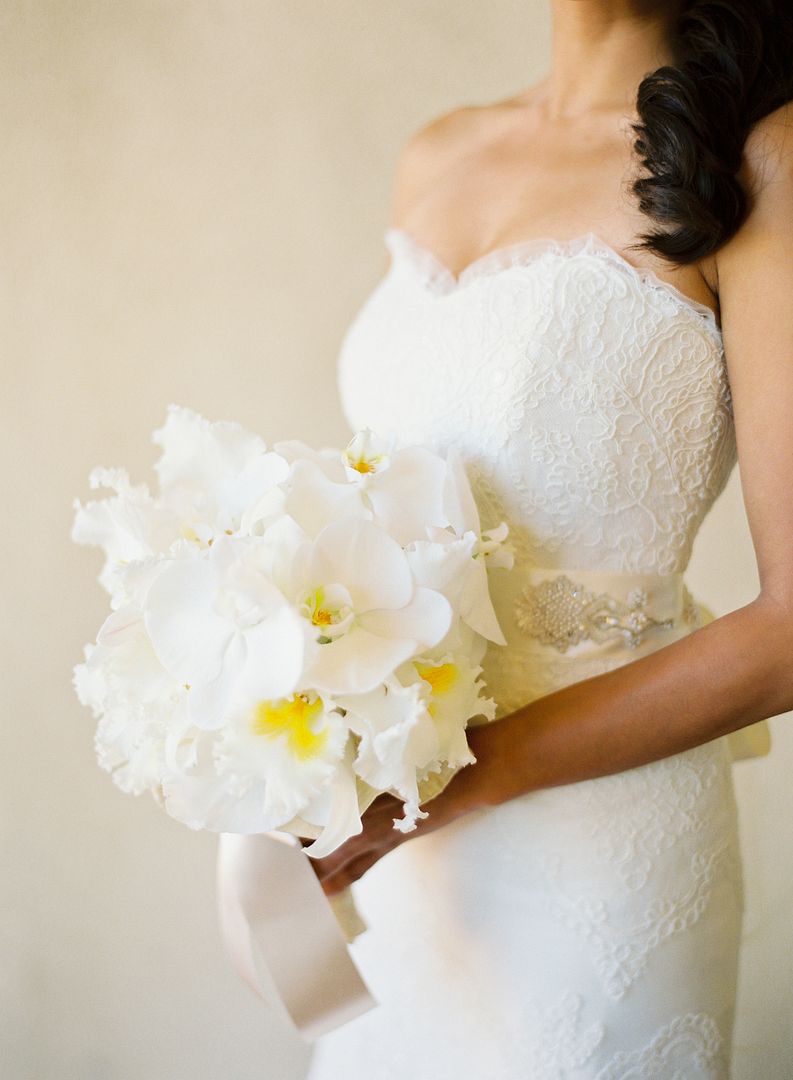 phalaenopsis and cattleya orchids = timeless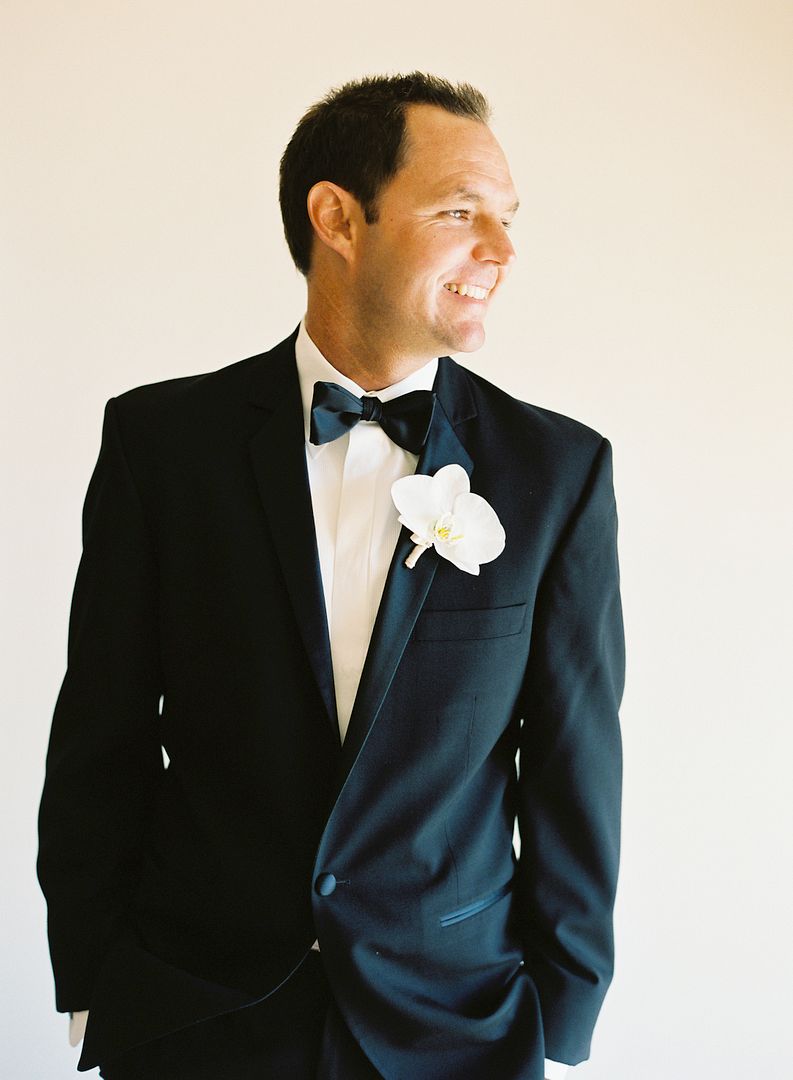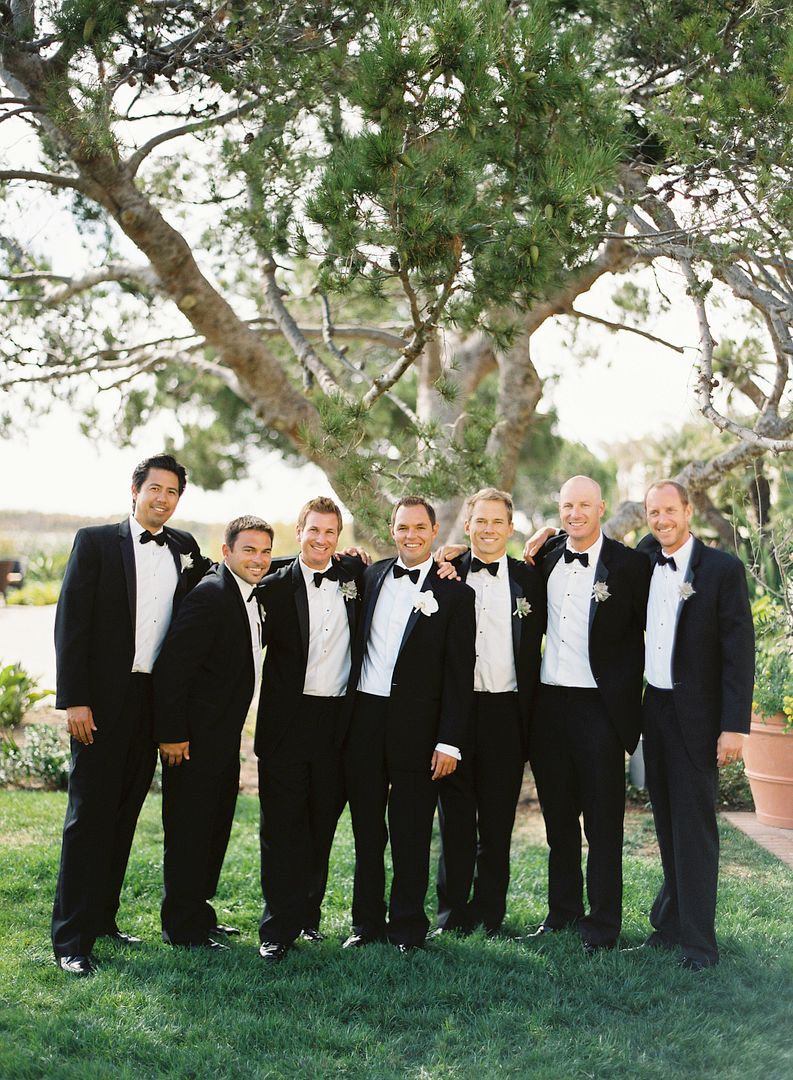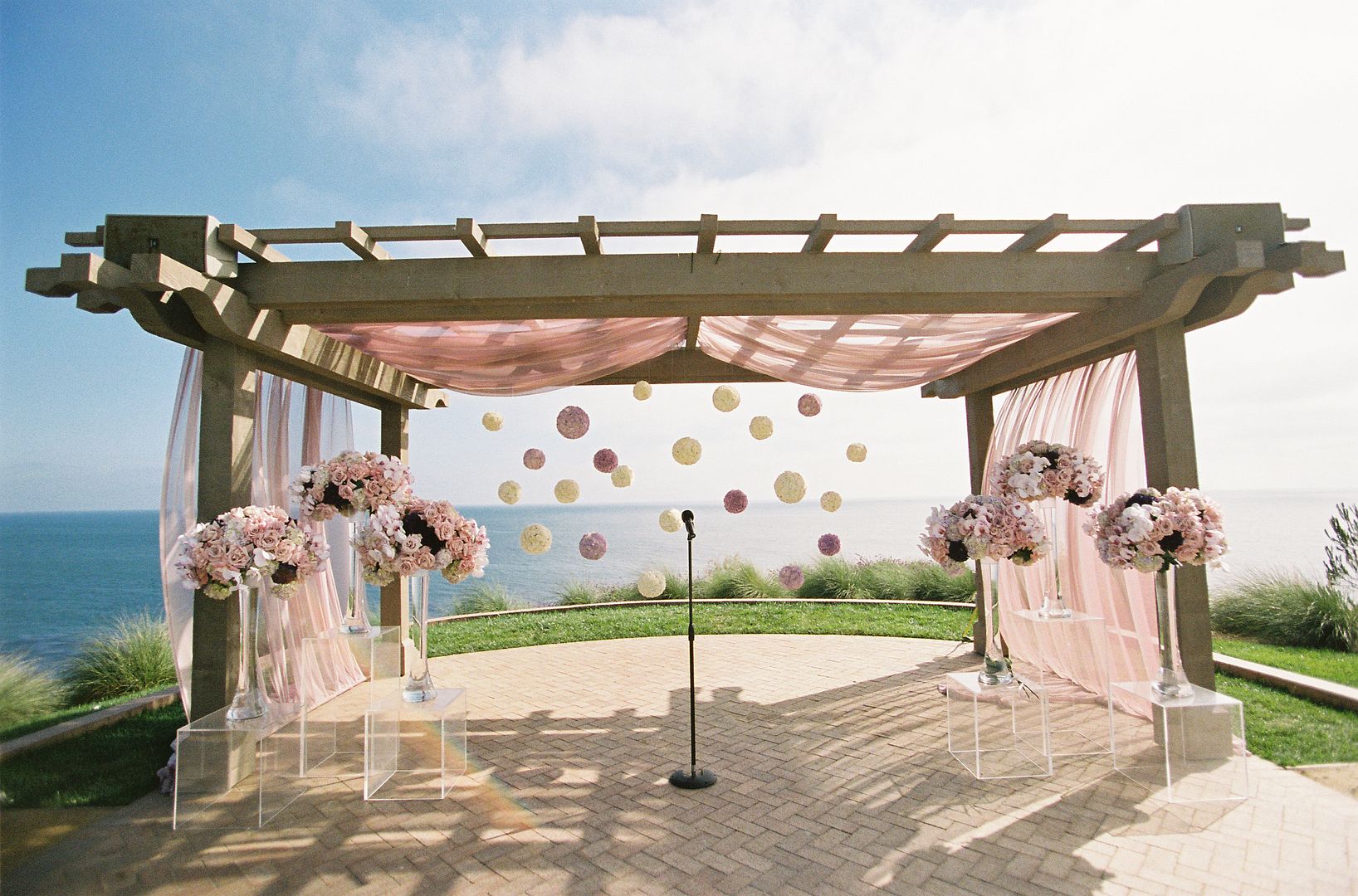 the gorgeous ceremony backdrop.  i love how soft, feminine & airy it is…
a profusion of orchids + roses anchored in voluminous tufts of hydrangea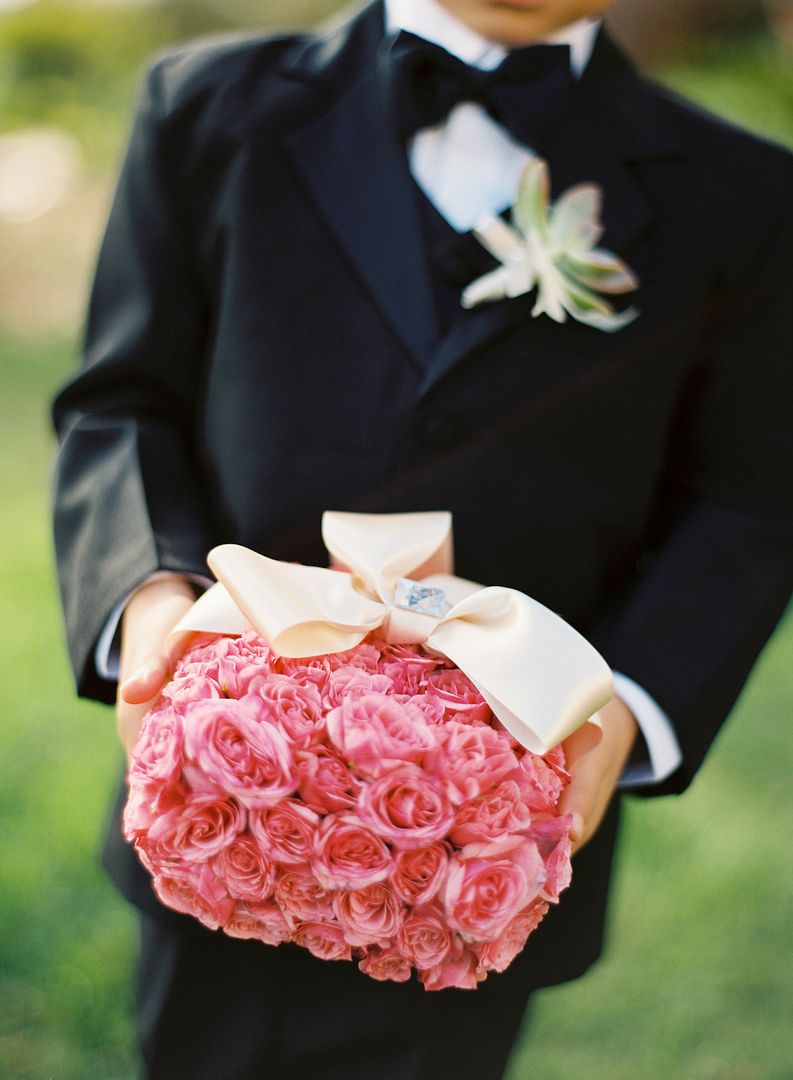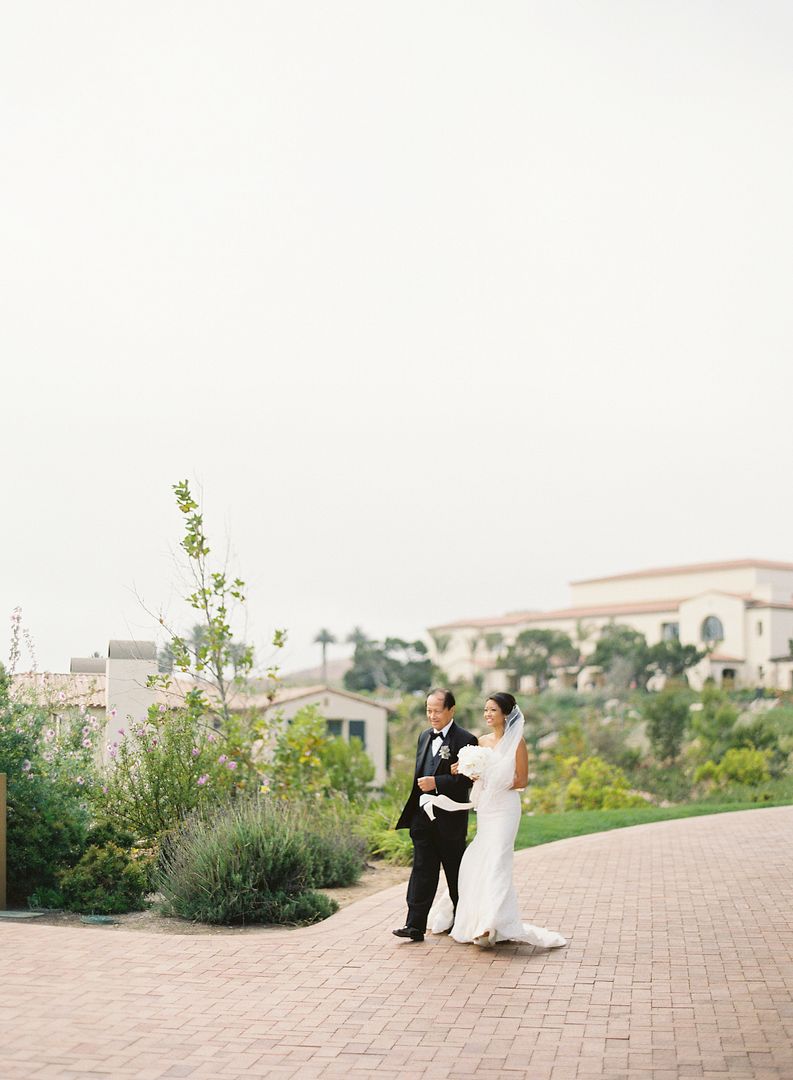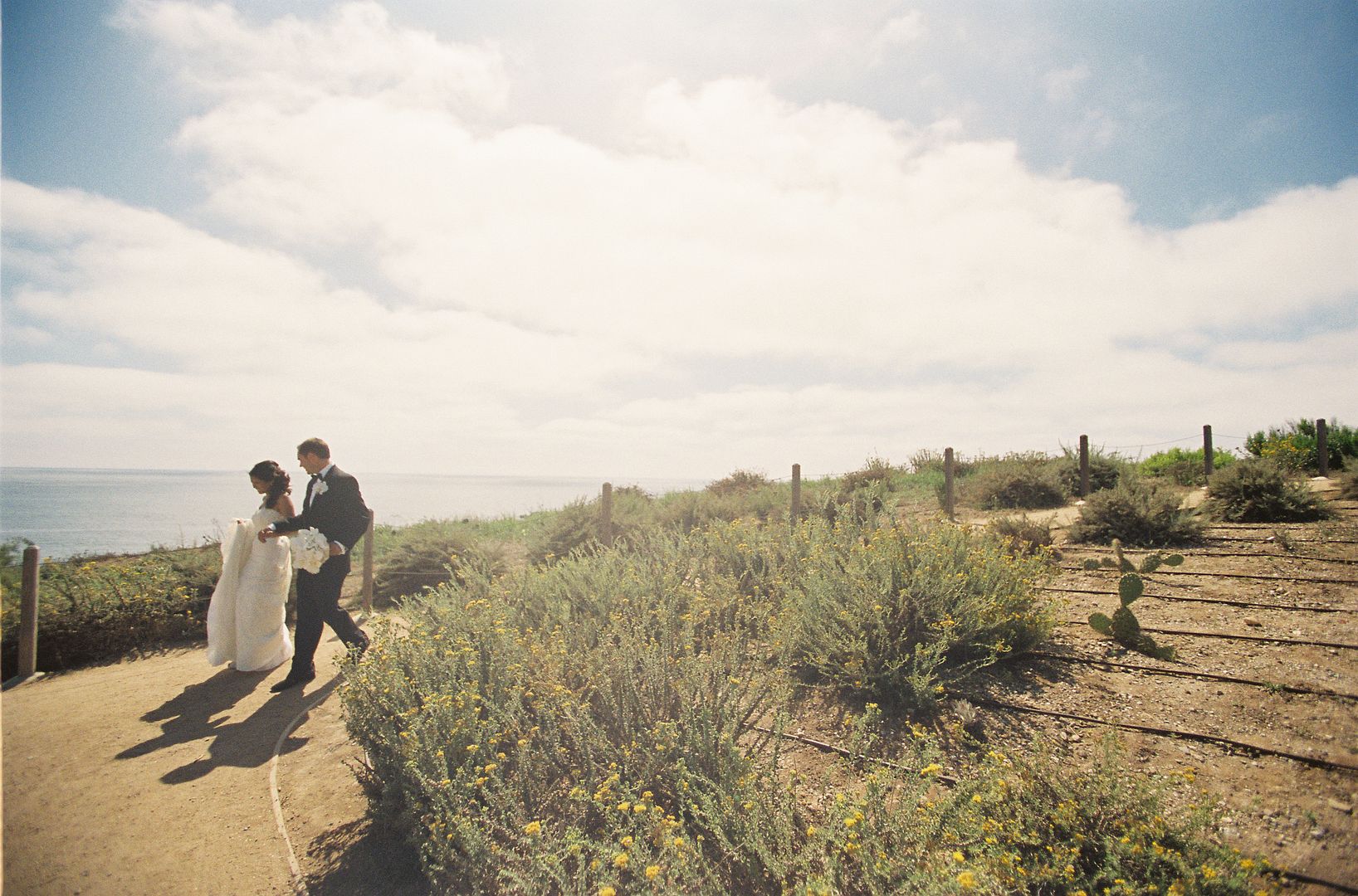 little splits of champagne made festive favors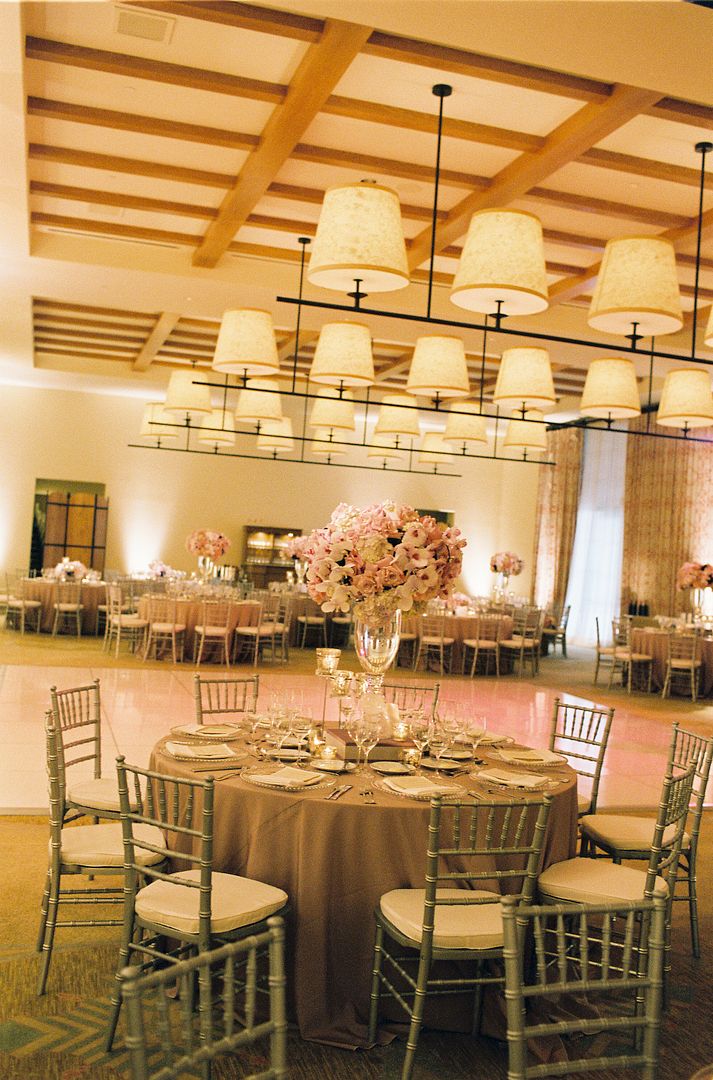 the ladylike cake from Sweet and Saucy featured beaded bands that mimicked the look of the sash on Christine's dress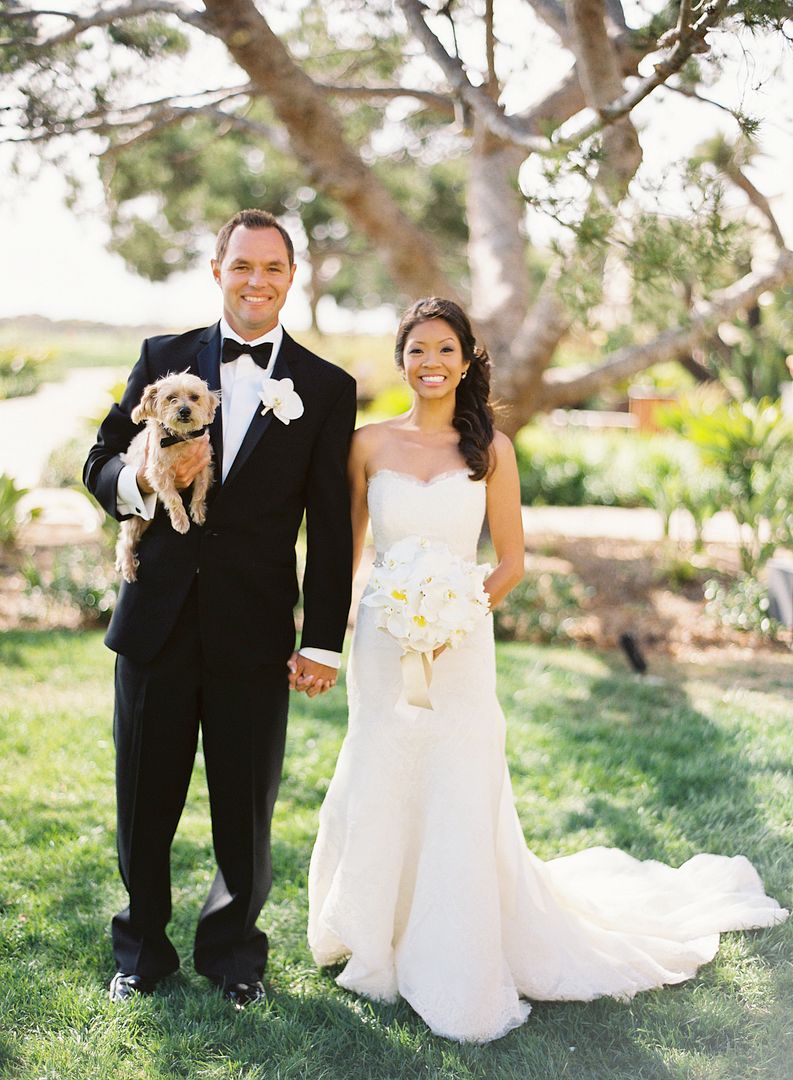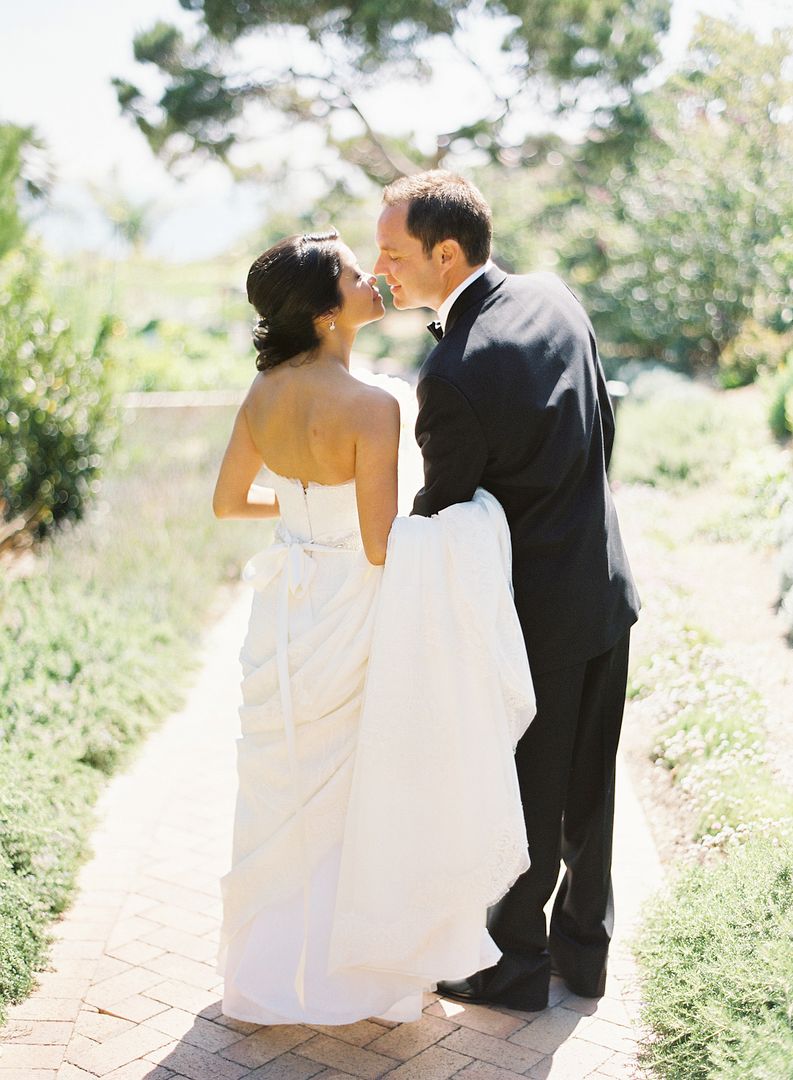 C+T – love you two!  xo
{vendor roundup}
Happy Weekend, everyone!  Coming next week: another giveaway you won't want to miss.  xoxo, Angel