Amidst a very busy week, my sweetie took a half day from work to take us to Cambria and Cayucos: two of my favorite towns on the California coast.  We usually go to Cambria on Mother's Day but our plans were foiled on Sunday with Olive's late nap.  So, this outing served as a belated Mother's Day adventure.  🙂  Everything closes around 5p in Cambria so we got there at 3p, with just enough time to peek into my favorite antique and garden shops and grab an olallieberry lemonade at Linn's.  I usually can't get out of there without having some pie but the 90+ degree temps just didn't seem pie-compatible.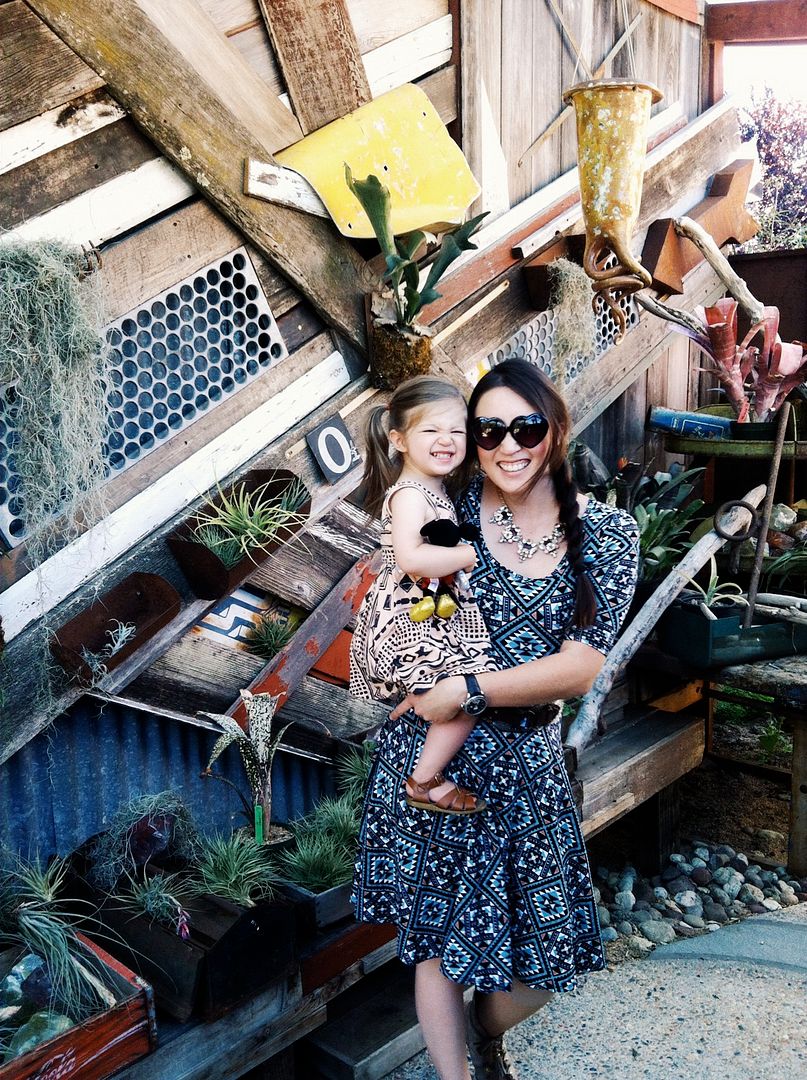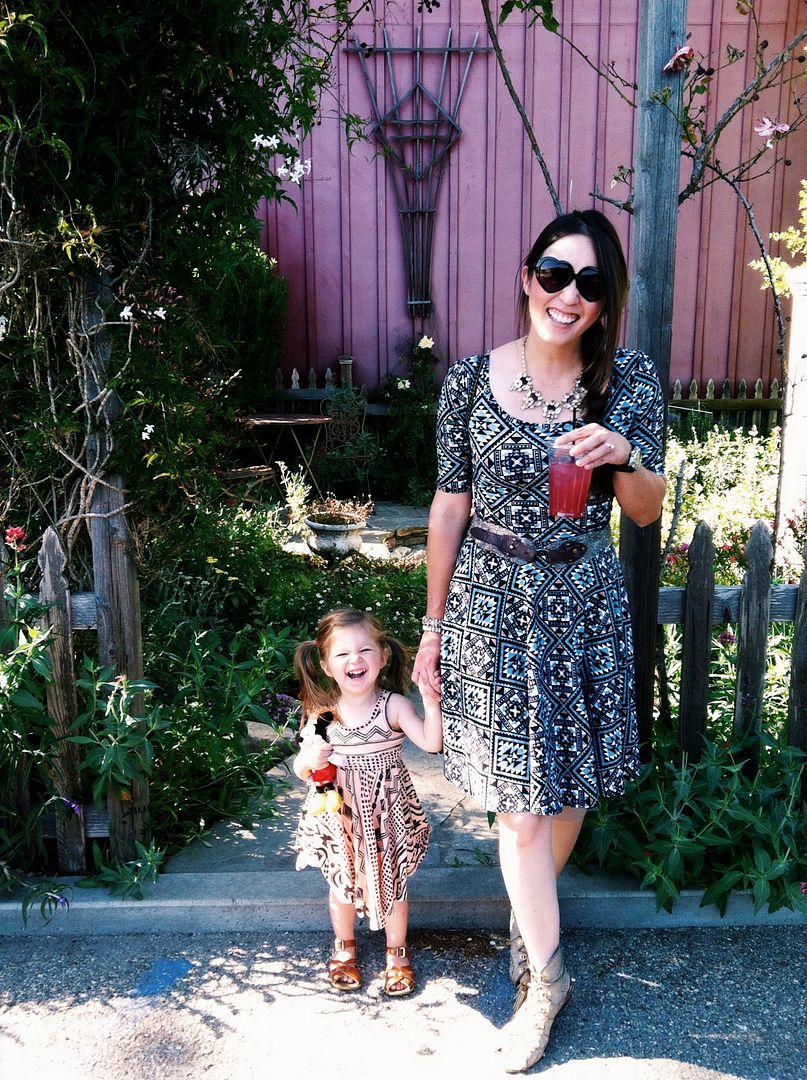 Olive's dress is from dot dot smile and my dress is from LuLaRoe!  We're twins in our twirly skirts.
From Cambria we made a quick detour in Cayucos to get — what else? — some bites of heaven at the Brown Butter Cookie Company.  Did you guys know they just opened up shop in Paso Robles, too??  These little shortbread-style cookies are melt-in-your-mouth incredible and they come in a variety of scrumptious flavors.  My faves are coconut lime, citrus (with cayenne!) and the original.  They will be savored one at a time this week to make them last.  😉  If you aren't local, you can order online!  You're welcome in advance.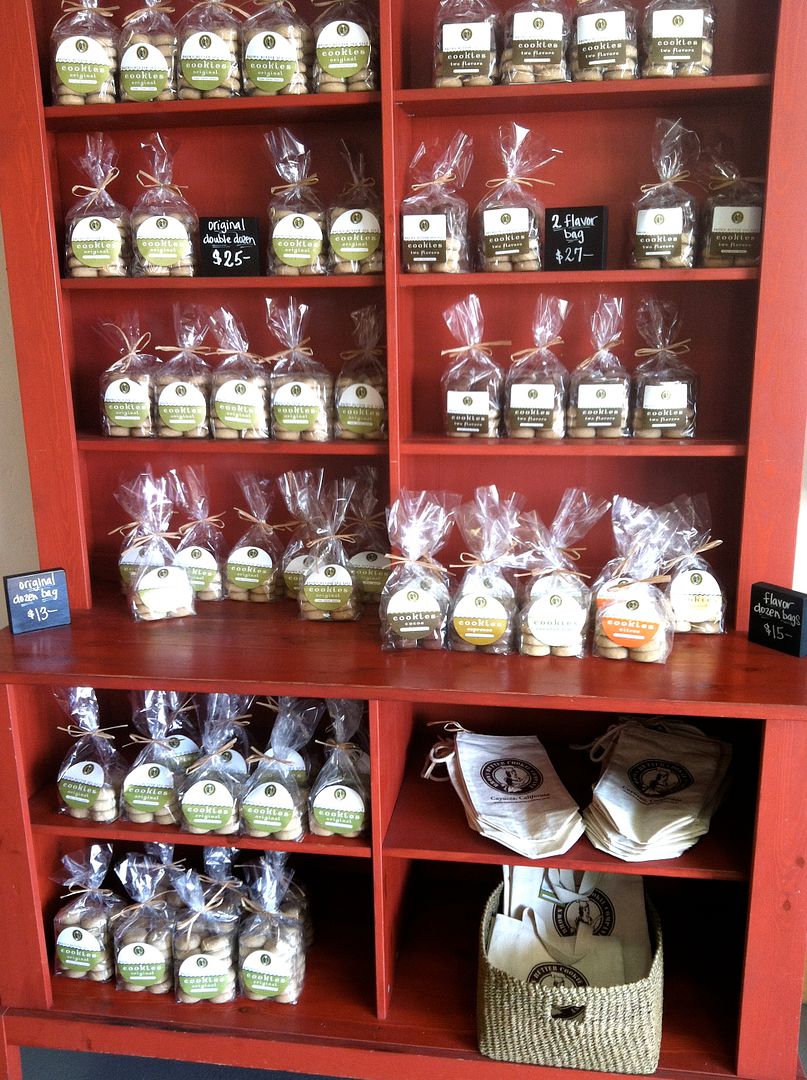 With the heart of wedding season just around the corner, I am grateful for little escapes like this one with my family.  We are so blessed to live here on the coast of California, in close proximity to so many charming towns and local getaways.  We tell people we live where most people go on vacation.  It's the best!!
When we got home, we realized my restaurant of choice was closed on Tuesdays (random, I know) so part 3 of my Mother's Day celebration will take place on Saturday night.  How's that for making the most out of the holiday??  Thanks Erik!
Hope you all are having a wonderful week!  I'm busy prepping for two packed days of meetings with some clients (Hi P&S!) to take me into the weekend.  See you all again soon!