A simple Friday was just what I needed.  Today I woke up, took a refreshing shower, gave Olive a bath (her absolute favorite thing lately — she'd stay in for an hour if we let her) and made us breakfast.  She sat in my lap patiently while I braided her hair into two fishtail plaits.  I let her watch an episode of Super Why and I annoyed her the entire time by staring at her beautiful profile and snapping dozens of photos of her.  Because, well, she is ridiculously beautiful.  I could totally see her as a teen rolling her eyes and saying, "Ugh Mooooooom — no more pictures!"  😉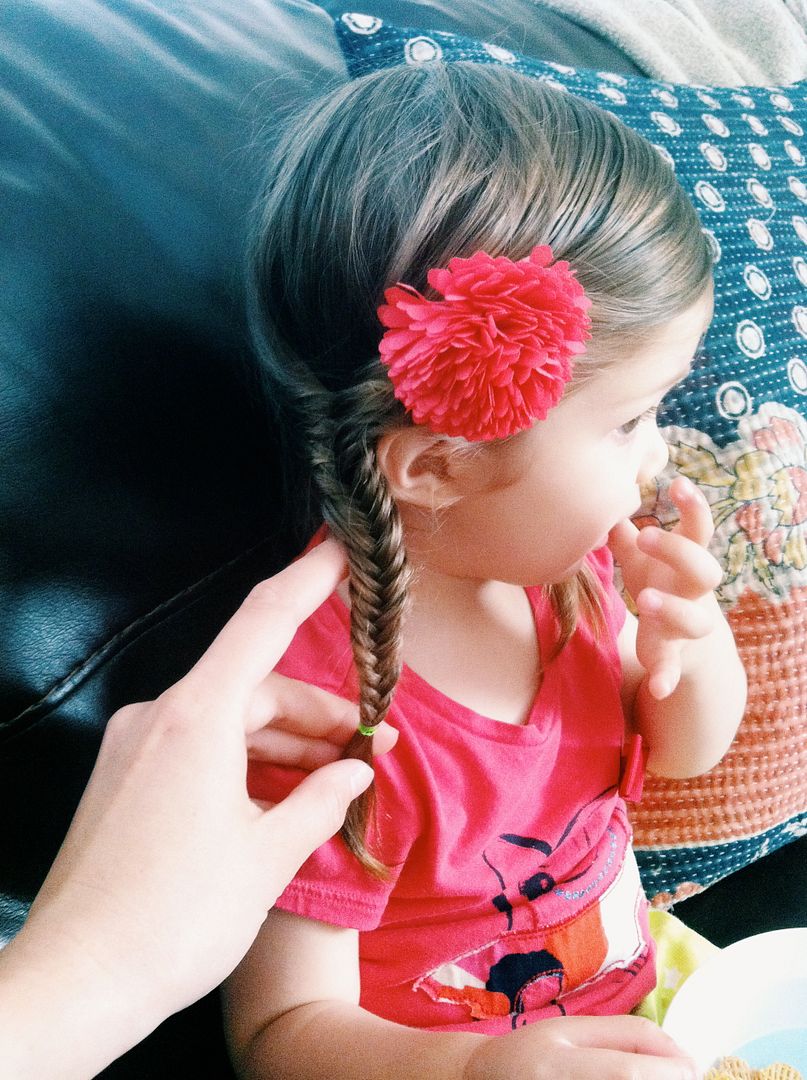 first fishtail braids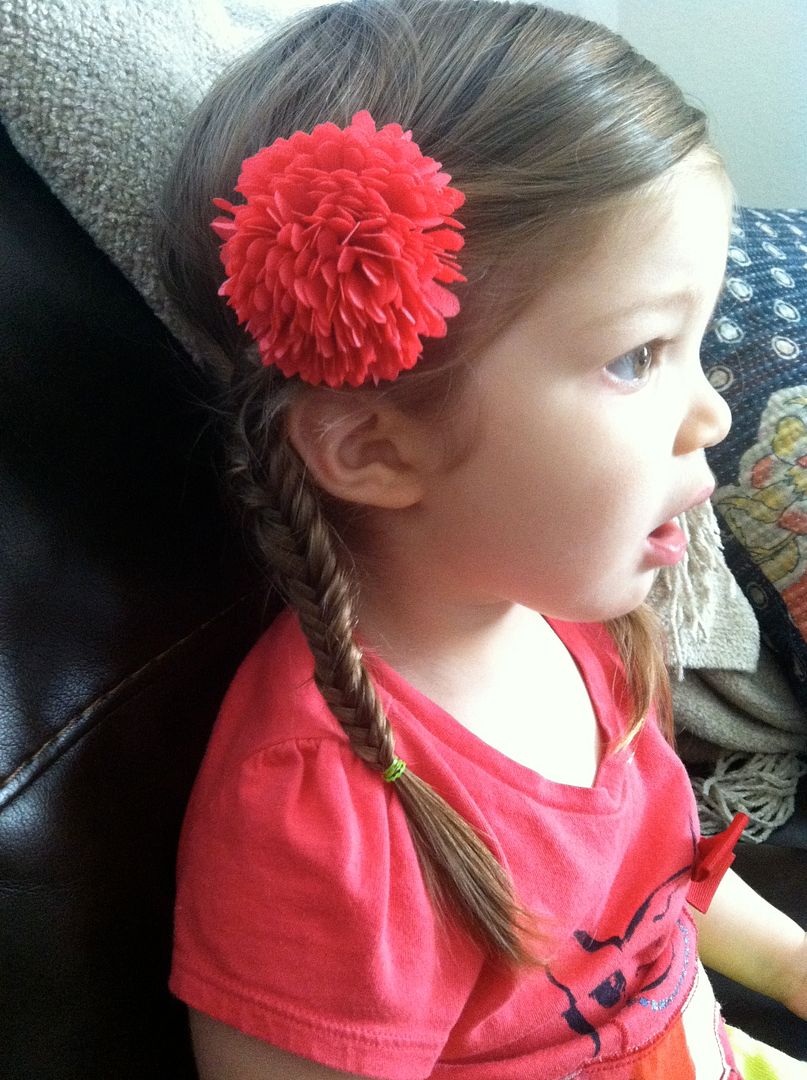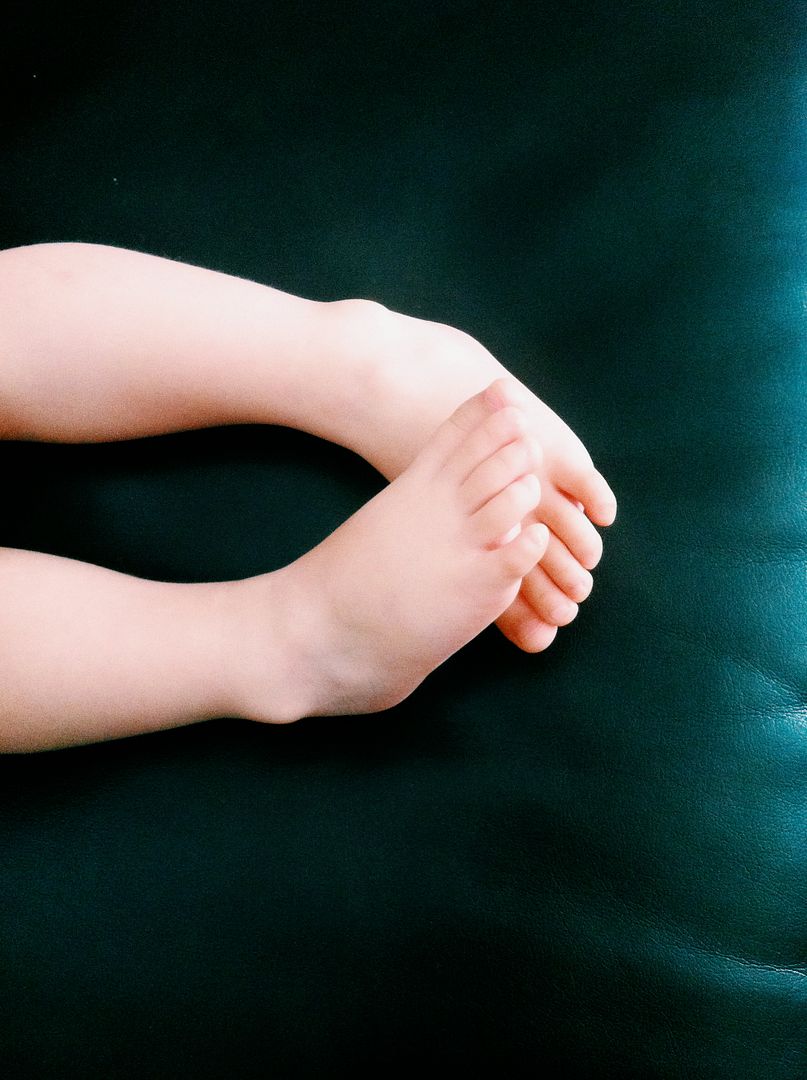 cozy feet on the couch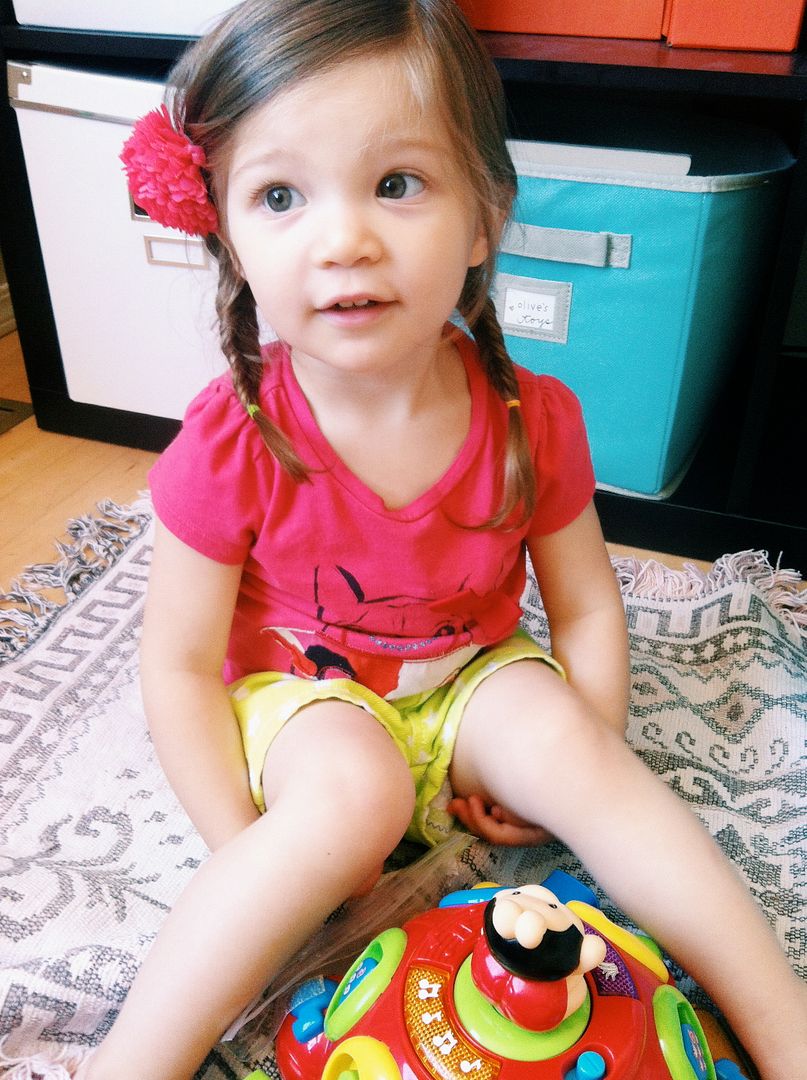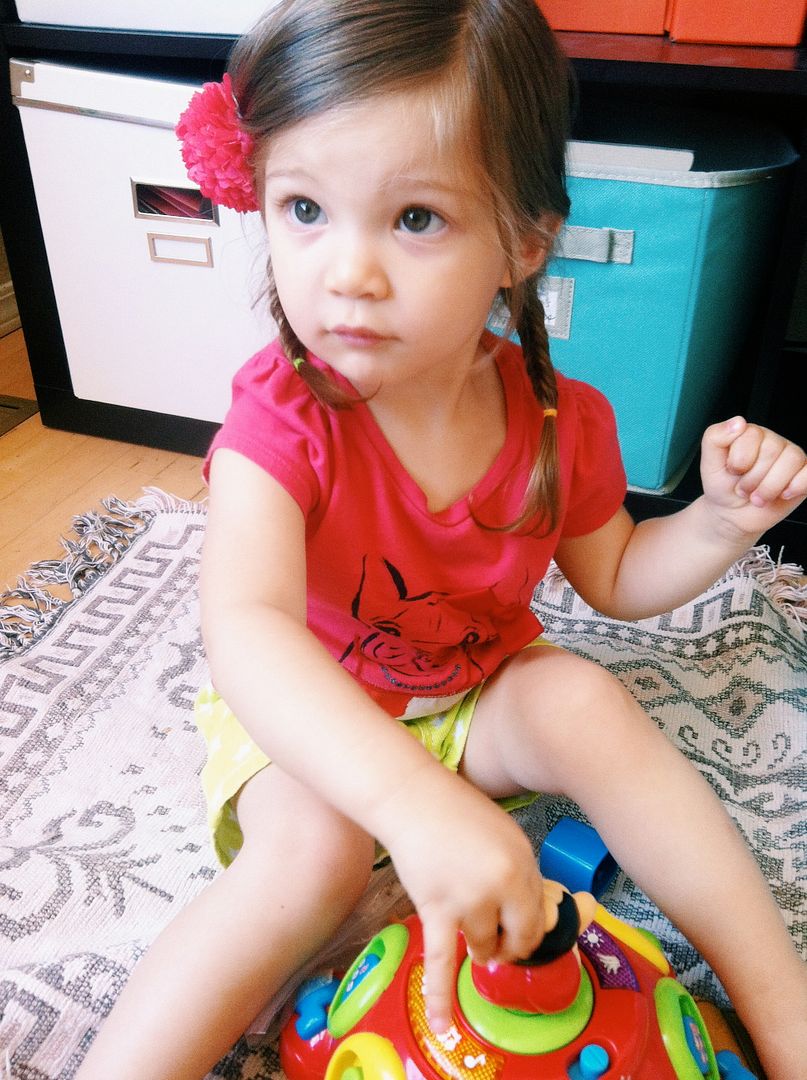 We played on the floor of the sunroom and sang silly songs.  We went to the children's museum and played for over an hour in the marvelous air-conditioned facility.  It was the perfect way to escape the heat.  Olive made friends with everyone she met, excitedly delivered the mail to all the mailboxes in the pretend city, prepared a dozen imaginary meals for me in the diner, and became obsessed with the shadow wall (she finally "got it" this time and started posing and kicking her legs to create funny silhouettes).  No photos to show for it, though.
After spotting a young mom on her phone in the museum, completely ignoring her adorable 2 year-old son, I just had that pang of guilt.  How many times have I been glued to my phone while Olive pulls on my leg or asks for something, even if it was in the privacy of my own home?  In this case, the boy kept trying to show his mama something, asking for her attention, hoping to interact with her.  He noticed me chatting excitedly with Olive and came over to play with us.    We made a 7 tier plastic cake and dined on imaginary pizza and swept the play kitchen and his mom didn't even raise her eyes to glance at us.  I tried to speak to her myself, asking about her son, and she barely looked at me while returning one word answers.  Before we left, the little boy hugged my leg and said, "I like you" and kissed my knee.  I told her how sweet he was and she said, "Yeah, he does that a lot lately."  Now let me say this: I have no judgment for this mama; I have no idea what she was going through, what kind of day or week or month she is having, or who she is.  I only witnessed a brief snippet of their lives today.  But, what I saw was enough to impact me and make me reflect on my own presence in Olive's life.  I want to always be engaged with Olive when I am with her; I don't want to be too busy to play and sing and dance and be silly.  I don't need to take a photo of everything we do; the experience and memory is enough.  Maybe it's even better, without the pressure and need to capture it.  So the phone stayed in my purse all afternoon, and the only photos I have from this perfect day are from this morning.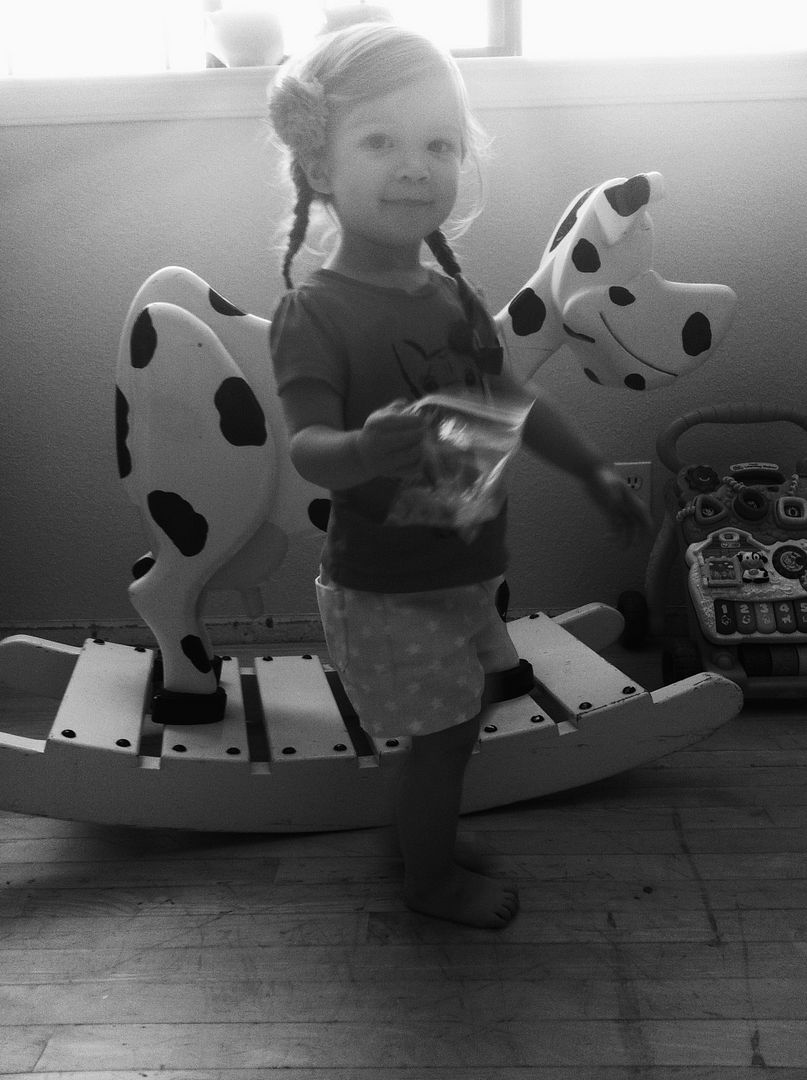 love this photo… even the thrashed floors the previous owners left for us. (to be refinished this summer) But in this photo, all I see is my magical Olive.
Olive hugged and kissed me more than 5x during lunch (out of nowhere) just saying, "Mama, I love you."  It's as if she knows exactly what I need and when I need it.  It blows me away, how God has blessed me with this little one.  Oh Olive, I love you too.  More than you know.
A simple Friday was just what I needed today and I wouldn't have traded it for anything.
Have a great weekend, loves!