I've come to accept the fact that Olive is nearly two.  It's just undeniable at this point given that there are less than 2 weeks until her birthday.  I've started telling people that she's two (instead of 23 months) when they ask how old she is.  Olive will proudly put up two fingers and pronounce "TWO" when asked that question herself.  Growing older is inevitable.  While I'm not bummed about getting older myself (I've never been spooked by it), I have to admit that it's tough sometimes watching Olive grow from baby to toddler.  Don't get me wrong; I know it is a blessing to grow old(er) and I am thankful for each and every day with my sweet girl.  I just catch myself wondering if future-Olive will be as cuddly and close to me.  I keep hearing it only gets better so I'll look forward to what's to come.  It's a good reminder to hold her with an open hand, knowing she is a gift from God and ultimately belongs to Him, not me.  <3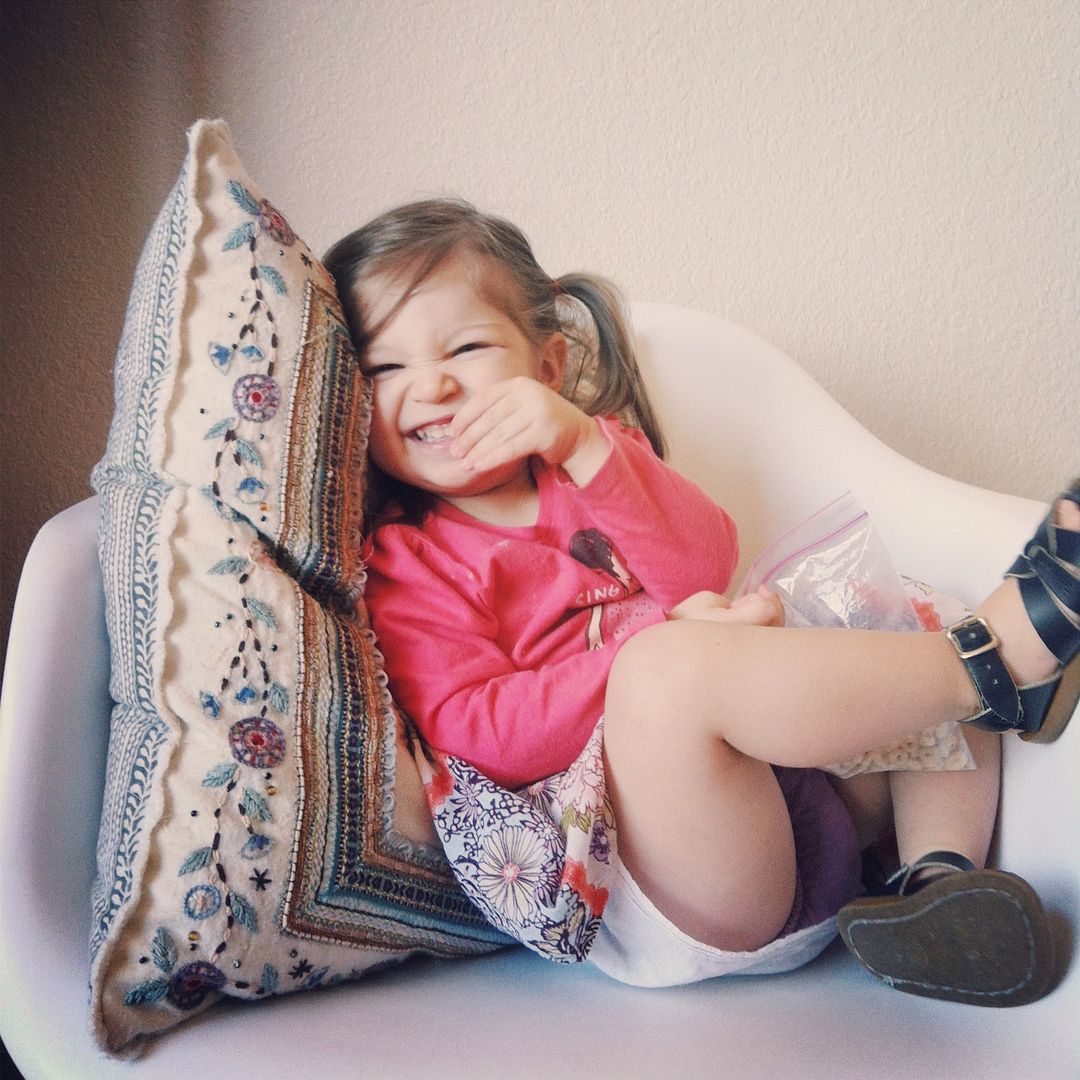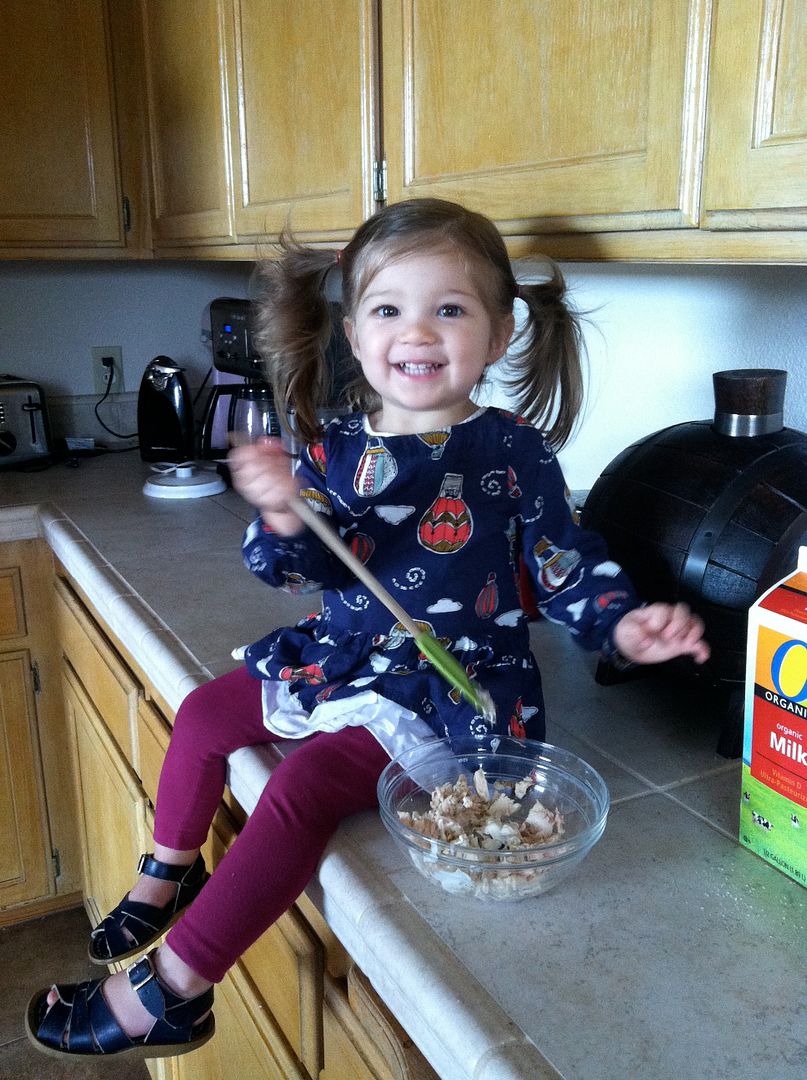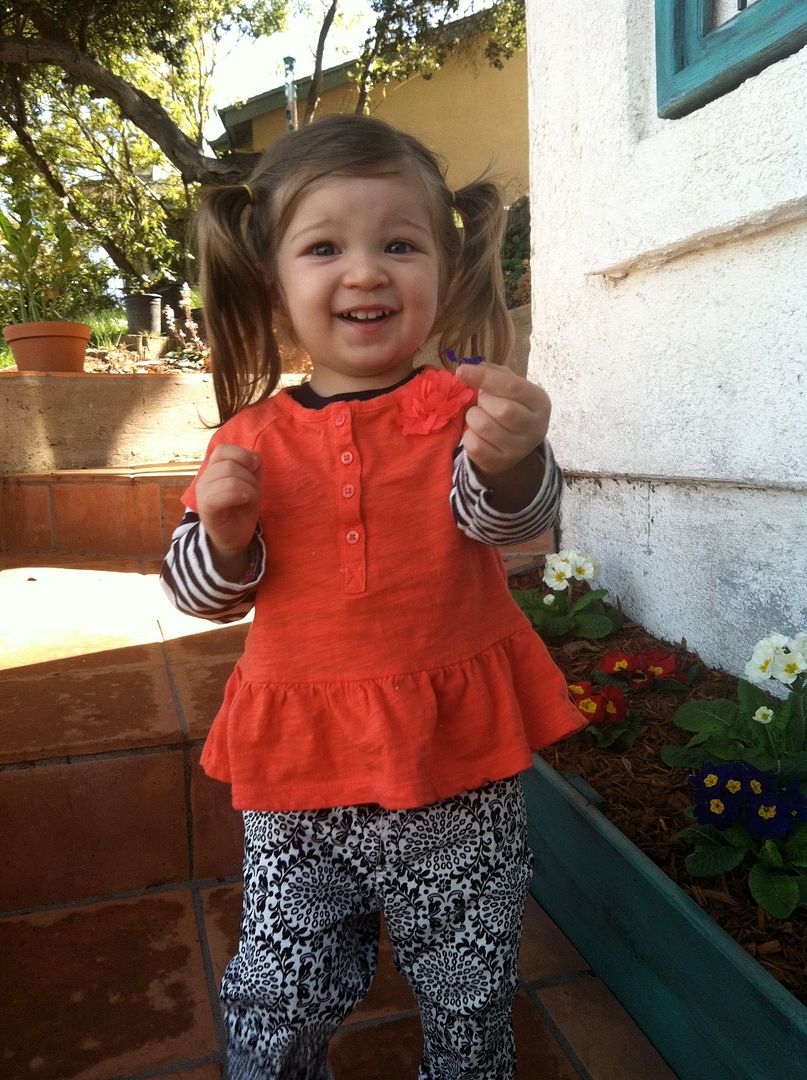 So.  Here it is.  The last monthly update before Olive is TWO!
We made new friends (Hi Zakary, Boden, and Ellis!) and played with old ones (Jetta and Piper!) at the park, beach, and beyond.  I am grateful for Olive's little pals and the time we can spend together.

We went mini-golfing for Erik's birthday and Olive LOVED it.  Mini golf has always been a favorite date activity for us and it was so sweet watching Olive get into it.  We look forward to many more memories on the mini links (ha!) together.
Erik introduced Olive to the joy of splashing in the rain and she got soaked, loving every second of it.
We visited the local nursery for more flowers and found a frog — Olive was so fascinated!
A few late night drives to Los Angeles were made, and Olive was grateful for time with both sets of grandparents.
I *finally* let Olive help out in the kitchen (stirring, mostly) and she has been SO eager to help since.  I love seeing her excitement for everyday tasks.
We planted some primroses in the front of the house and Olive supervised.
Speech continues to explode, and we are blown away by the things she says!  She is speaking in many full sentences, with some up 5-7 words long.  This area is certainly her strongest and we are amused by her funny comments throughout the day.  Recent new phrases and sentences: Mommy/Daddy, where aaaaare you?  Come back!  What are you doing??  (She asks this about 10x in a row.)  I go find Daddy.  There he is!!  Where did Dumbo go?  There it is!  I go play on baby slide.  Mama we go color Dumbo?  We go color Mickey Mouse?  She can sing a few songs in their entirety (Jesus Loves Me, Twinkle, Twinkle, and now… a good portion of "Let it Go" from Frozen.  You guys — there are few things more hilarious than a nearly-two year old singing "I can't hold it back anymore!"  haha  A preview of some teen girl angst, perhaps??)
It was another sweet month with my favorite little girl.  As her birthday and birthday party approaches, I am filled with gratitude for how the Lord blessed us with this doll.  Last night we snuggled with Olive for 30 minutes or so before putting her into the crib.  Those memories, those giggles, that scent of her hair (I wish I could bottle it!) and her sweet kisses… those moments are priceless.  Sweet Olive — we love you with all our hearts and we are in awe of you each and everyday!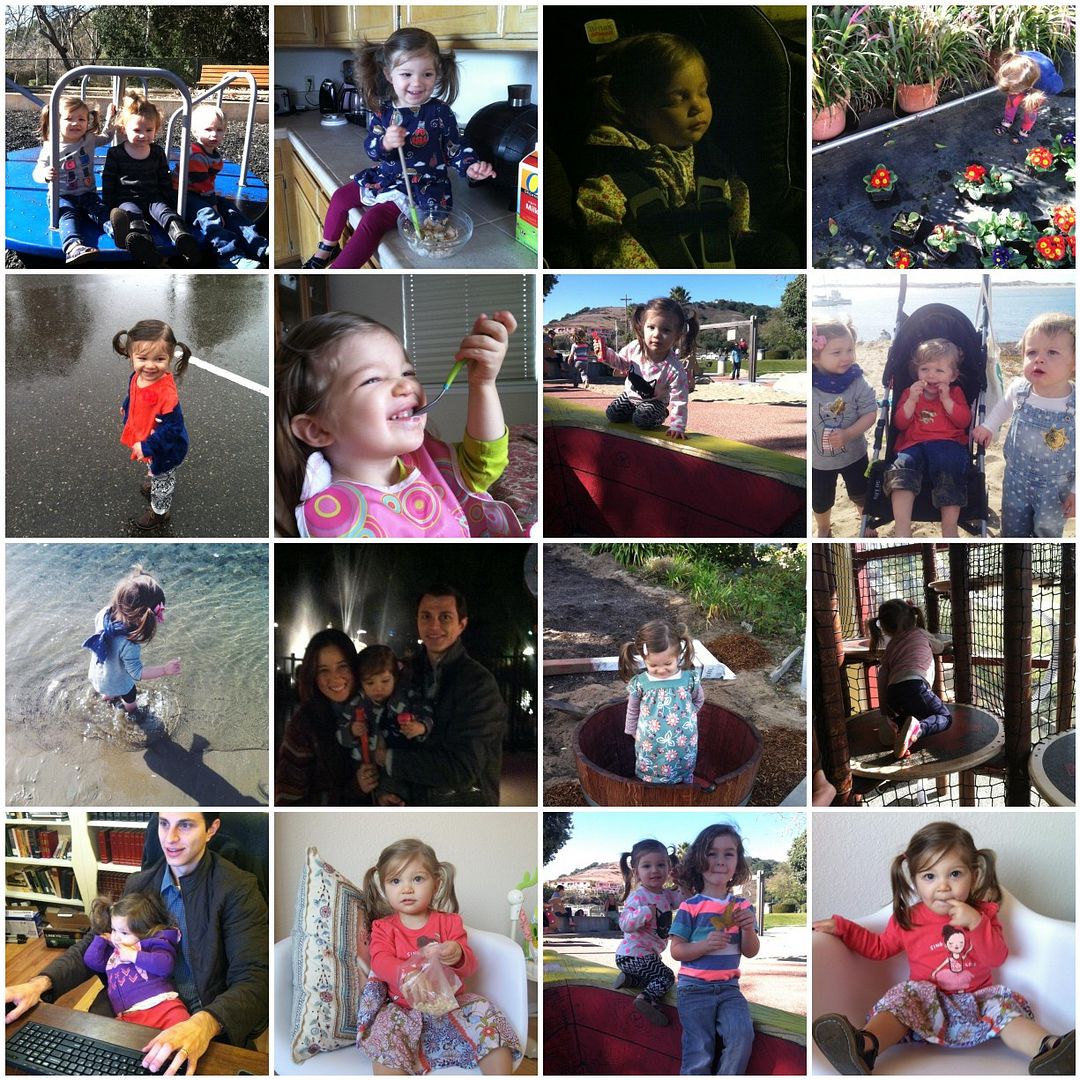 I will save the totally sappy post for next month.  😉  I'm off to tidy up around here and not cook dinner.  Yep, I usually make dinner 5x a week but of course today we find out that there is a major problem with our stove leaking dangerous levels of CO2.  They turned off the valve and put a scary red "DANGER" tag on it and everything.  Looking on the bright side, there might be a pretty new range in my future?  And of course, dinner out.  😉  Have a great weekend and see you soon!