Hello everyone!!  Today I am starting to catch up after nearly a full week of Thanksgiving vacation.  We had such a wonderful time visiting our family for the holiday but it feels great to be home, too.  Olive is napping away and I'm finishing some laundry and inbox upkeep, so I thought I'd stop here with a little recap of our Thanksgiving celebrations!
Thanksgiving is one of my favorite days of the year.  I always look forward to gathering with my loved ones and reflecting on all of the blessings we enjoy together.  My blog is a highlights reel of my life, so a casual reader may think that everything is always picture perfect over here.  Trust me — I experience real life struggles and difficulties like everyone else.  I've learned that thankfulness comes from a heart with the right perspective.  Happiness may come and go based on circumstances and situations, but contentment comes from within, and is borne from an awareness of our identity in Christ.  I can honestly say that even when times are tough, I have so much for which I can be thankful.  I have my unchanging God, an eternal hope, an unshakeable peace.  I am constantly working on cultivating a heart of gratitude and I pray that I demonstrate a spirit of thanksgiving all year round!
On Thanksgiving day, we were given an abrupt and dramatic lesson in gratitude.  As we drove from one celebration (at my mom's) to another (at Erik's aunt's home), we noticed an erratic driver in front of us.  I called 911 to report him since he was weaving in and out of the lanes, slumping over his wheel, etc.  As I was speaking to the operator, we witnessed him drive straight into a streetlight pole.  It was surreal and horrifying.  While the driver did survive, they found him to match the description of a fugitive.  A search of his car also uncovered various drug paraphernalia, suggesting he was likely under the influence on the road.  Erik and I thanked God that we were behind his car, not in front of it, and that he was stopped (albeit dramatically) before he could further harm himself or others.  But I had to wonder… who was this man, and why was he strung out and all alone on Thanksgiving Day?  It hurt my heart to consider.  I prayed for him as I thanked God for my precious family and the gift of life.
In spite of the traffic scare, Thanksgiving was still a lovely time.  We began the day with a mostly vegetarian organic & gluten-free brunch at my mom's.  We feasted on seafood cioppino, decadent crab casserole, roasted vegetables, a refreshing arugula salad, and of course, my mom's famous guacamole (still my all-time favorite).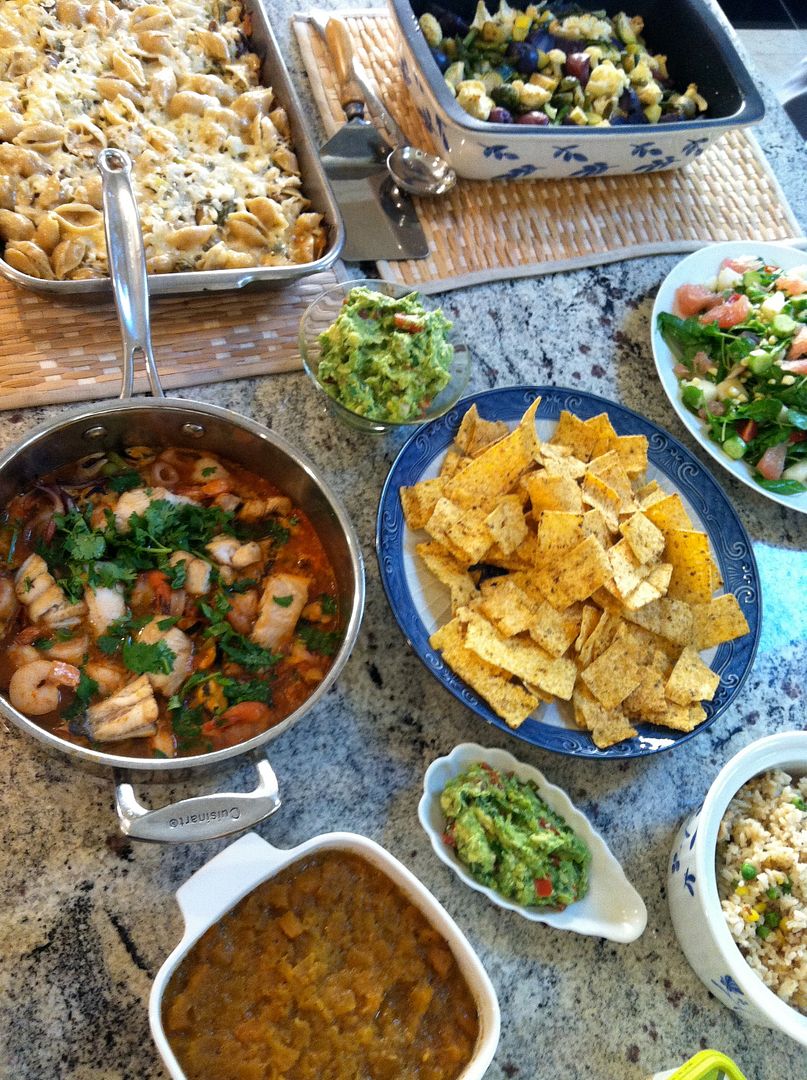 there's just something about your mom's cooking…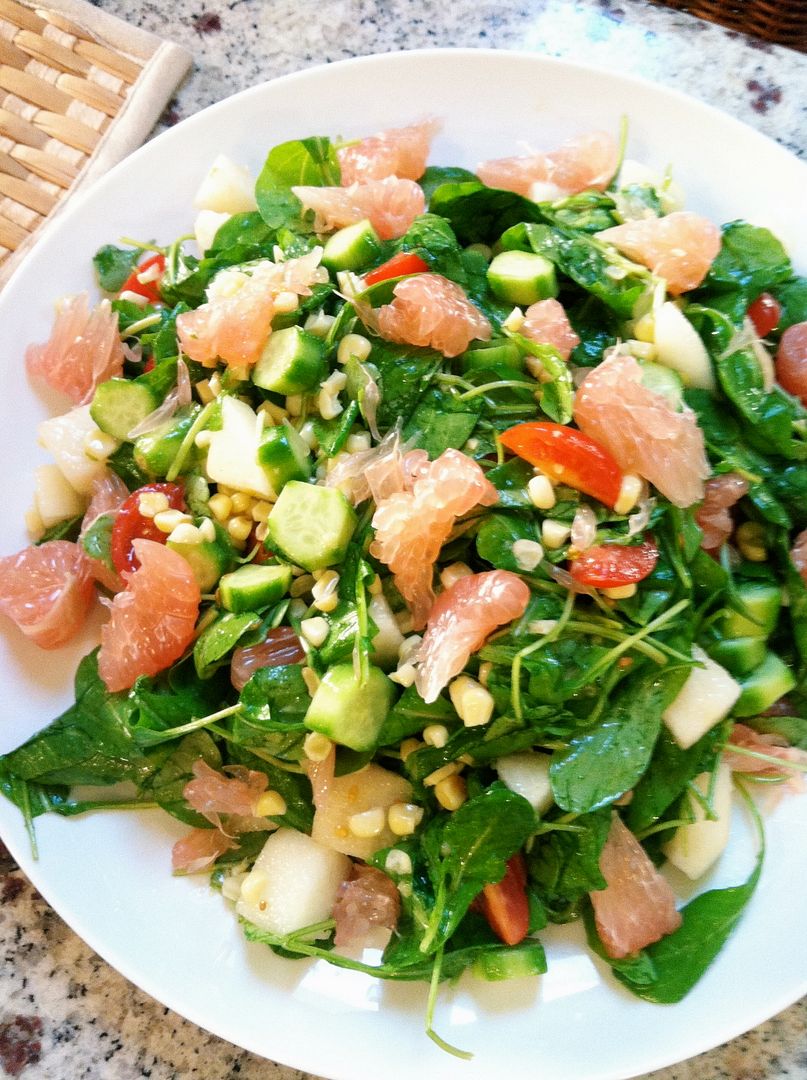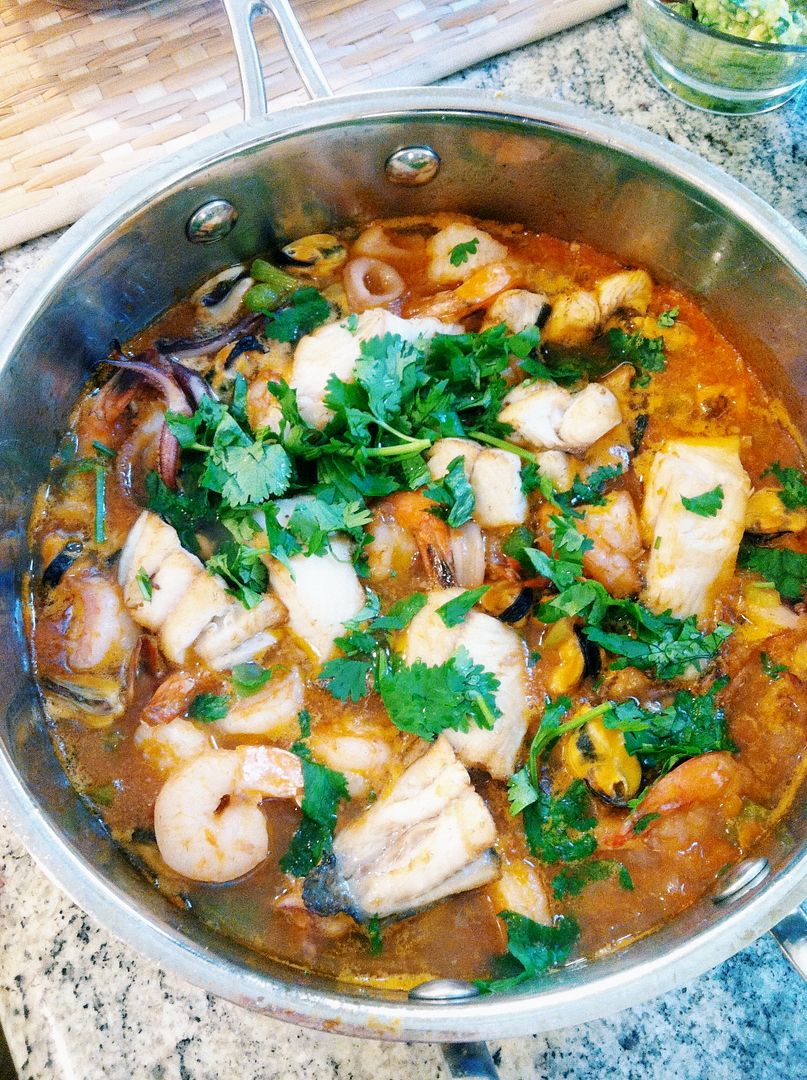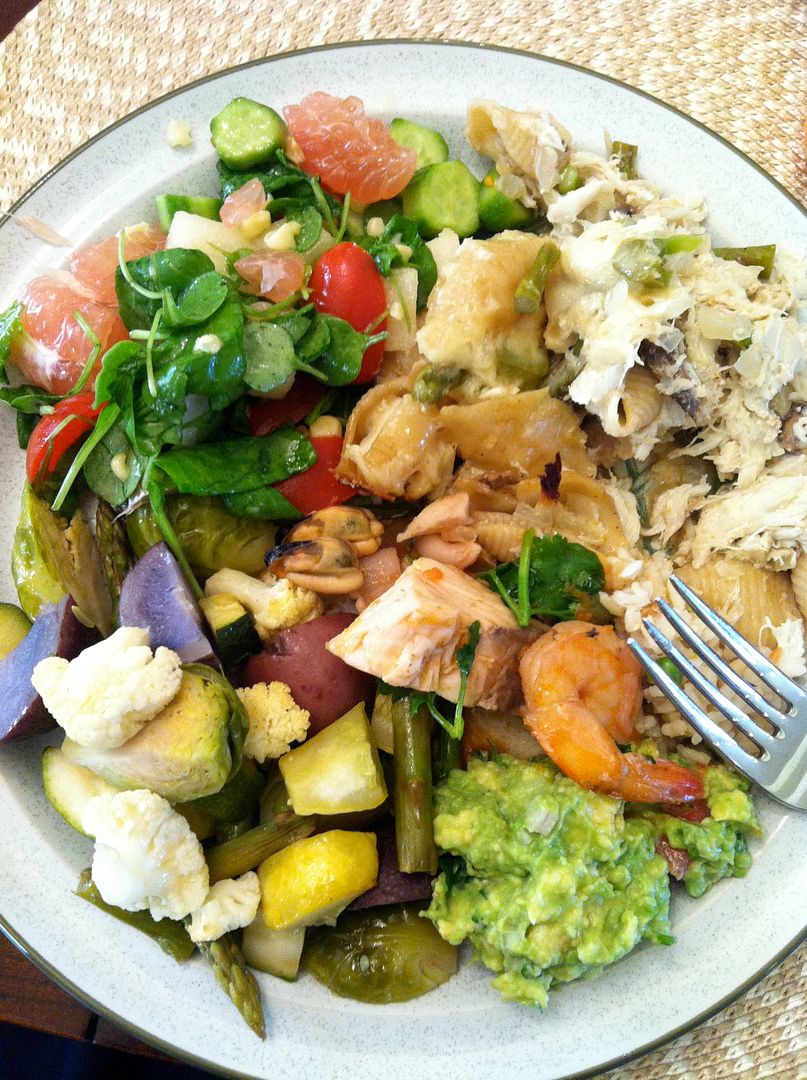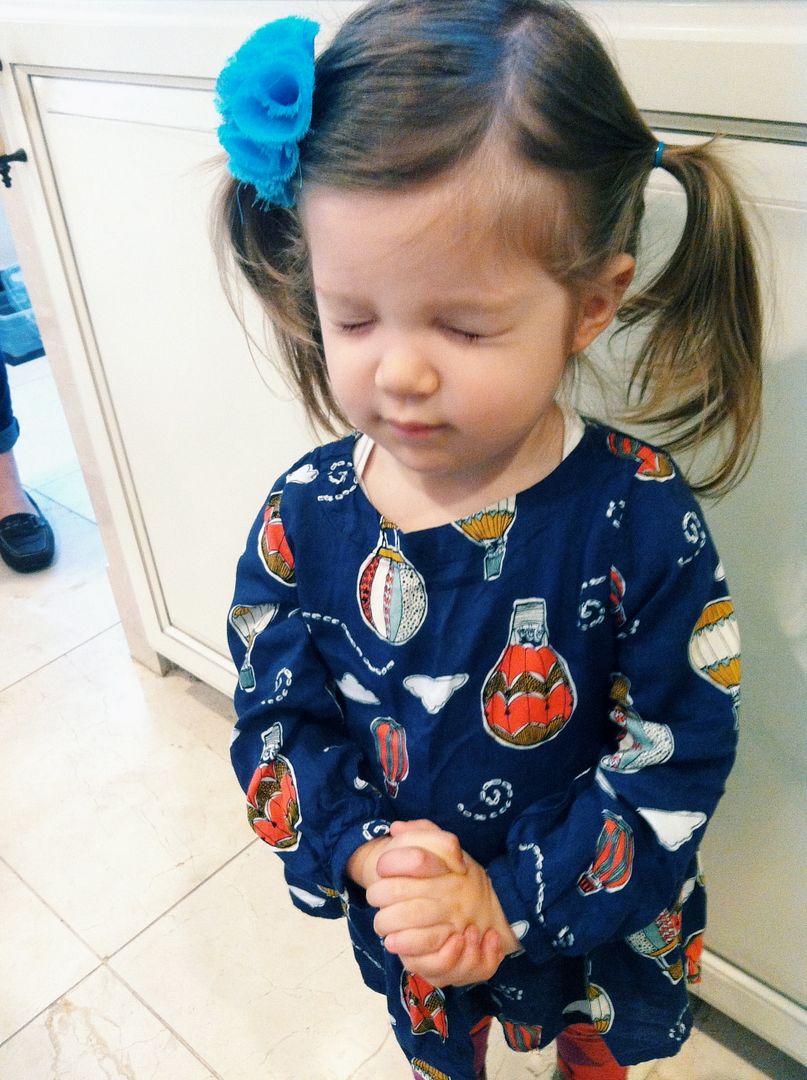 grateful for our great God, and praying that Olive grows to know and love Him one day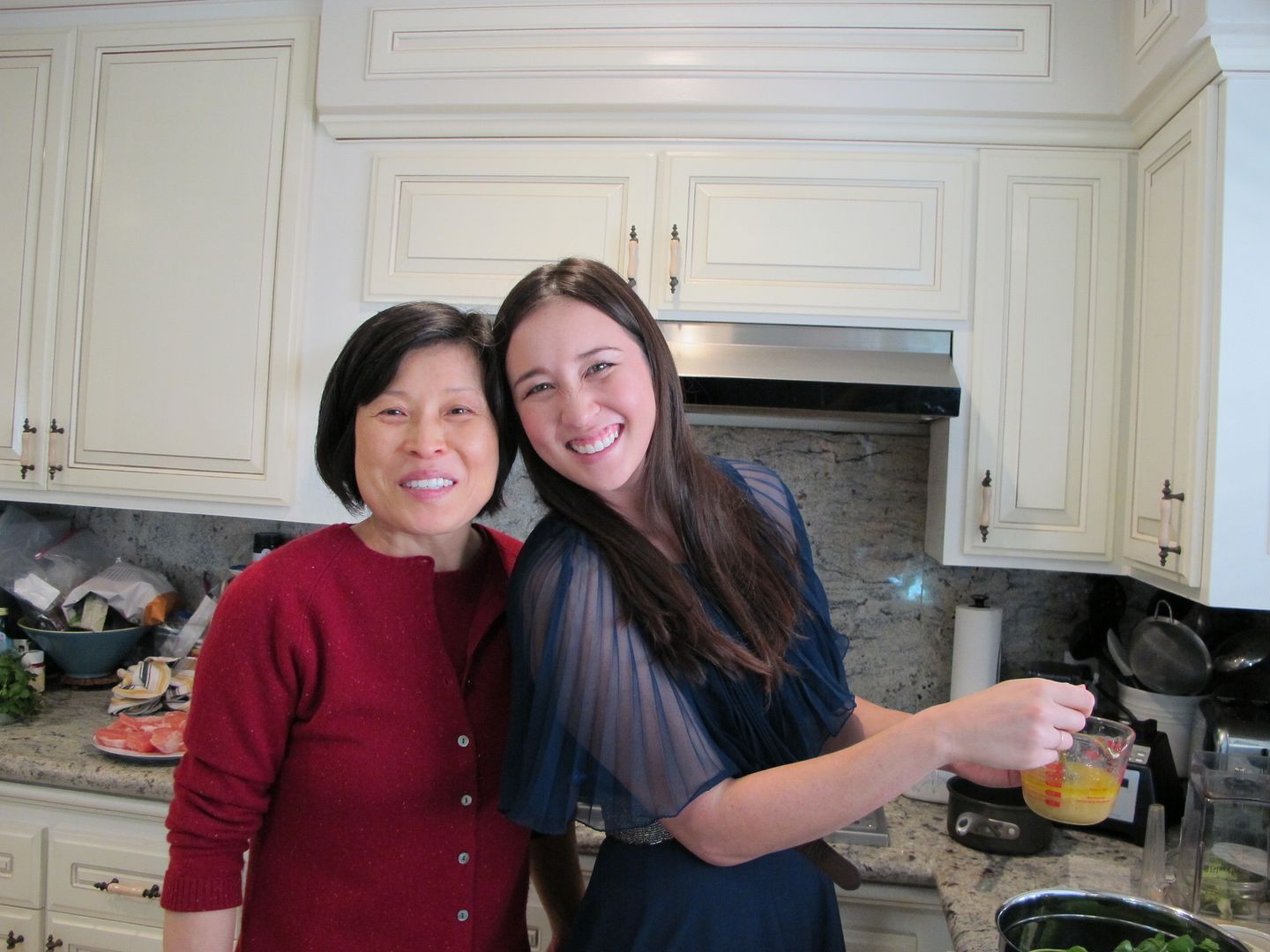 grateful for my sweet mama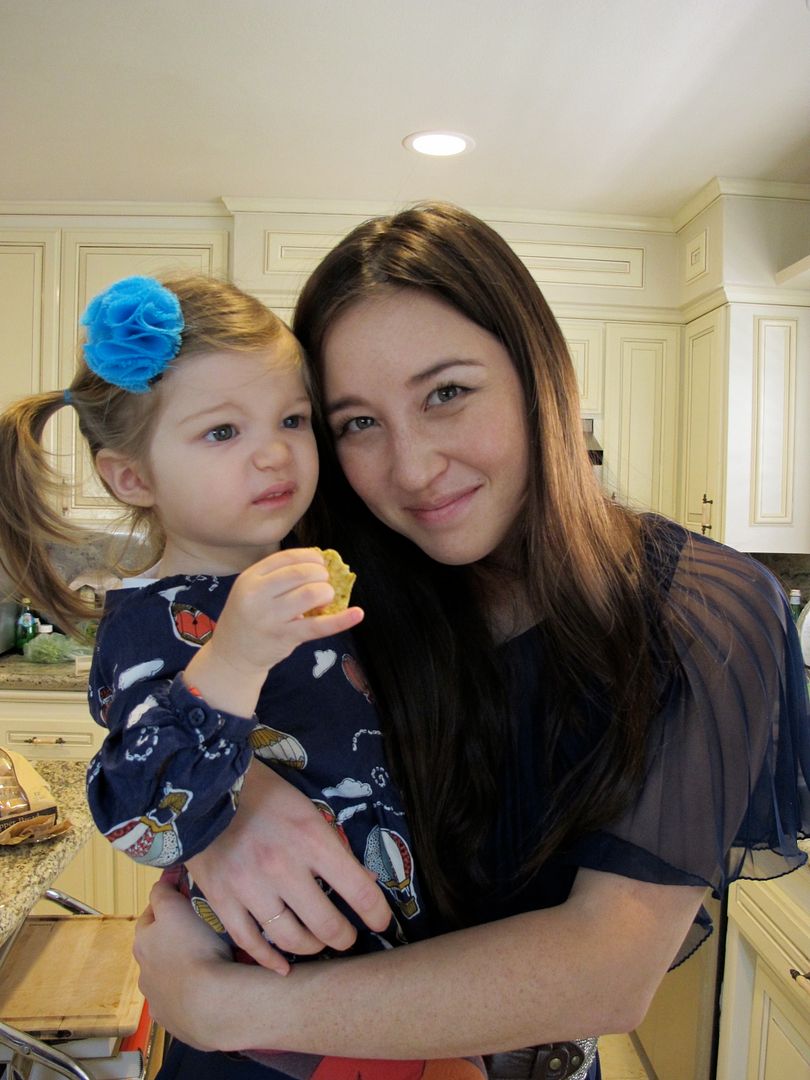 grateful for a healthy, goofy little girl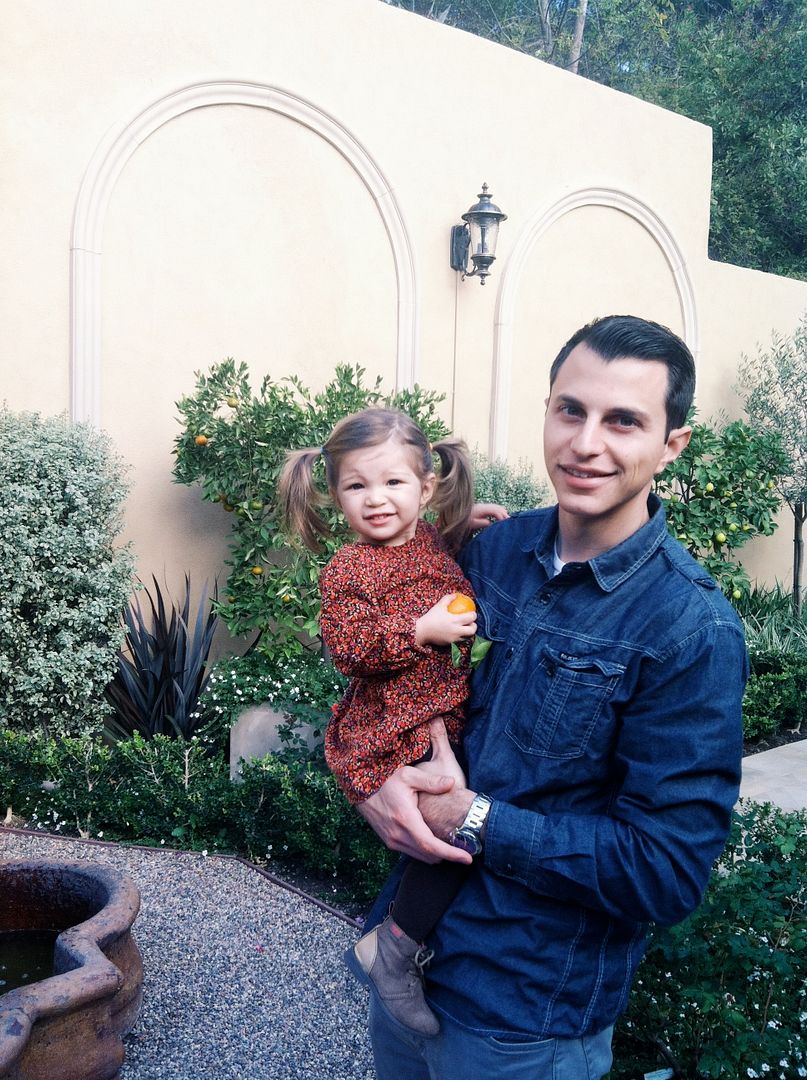 grateful for my sweethearts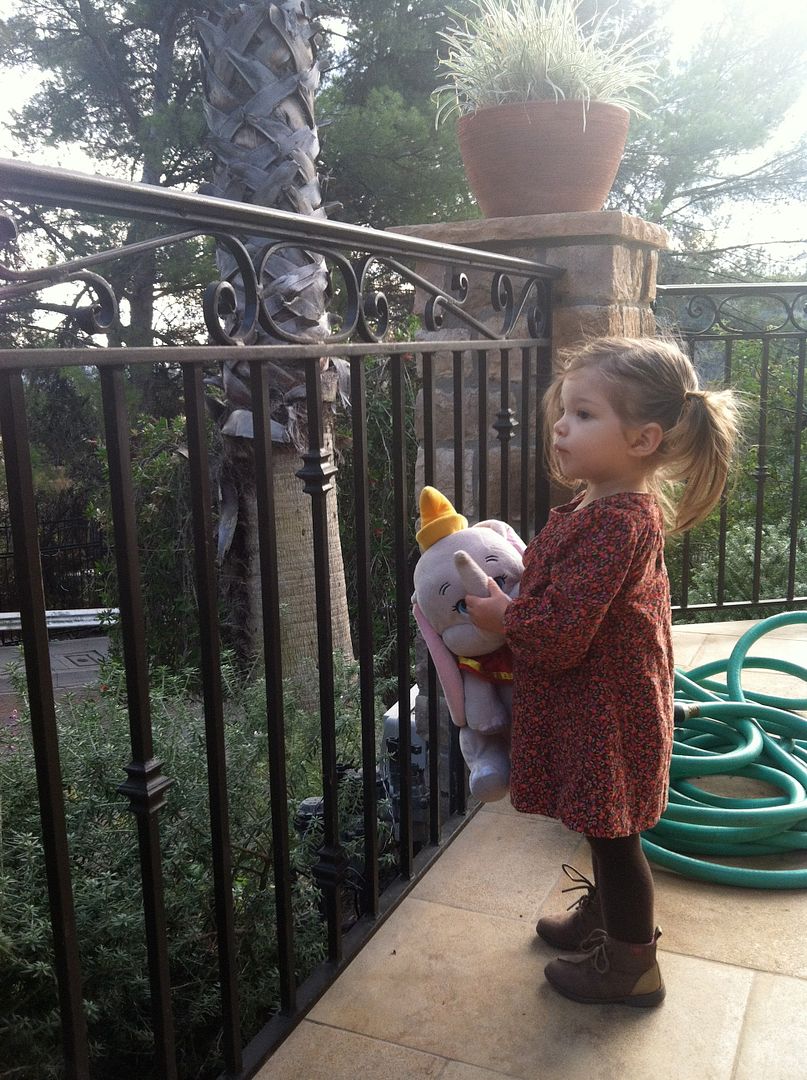 Olive is grateful for Dumbo
grateful for self timers on cameras :)
In the evening, we enjoyed a more traditional turkey-centric dinner at Erik's aunt's home.  Olive had a ball playing with her two cousins and enjoying the play room.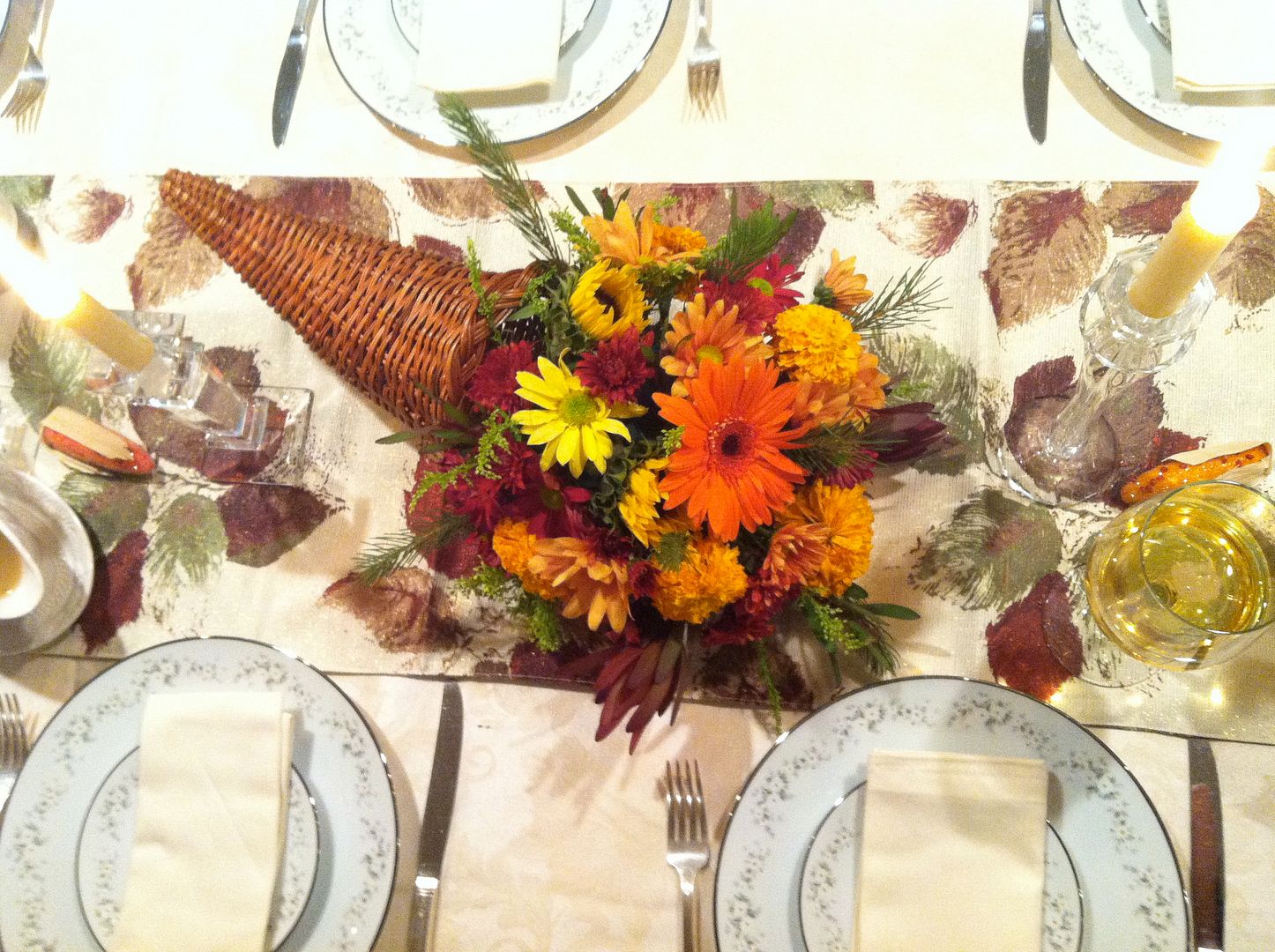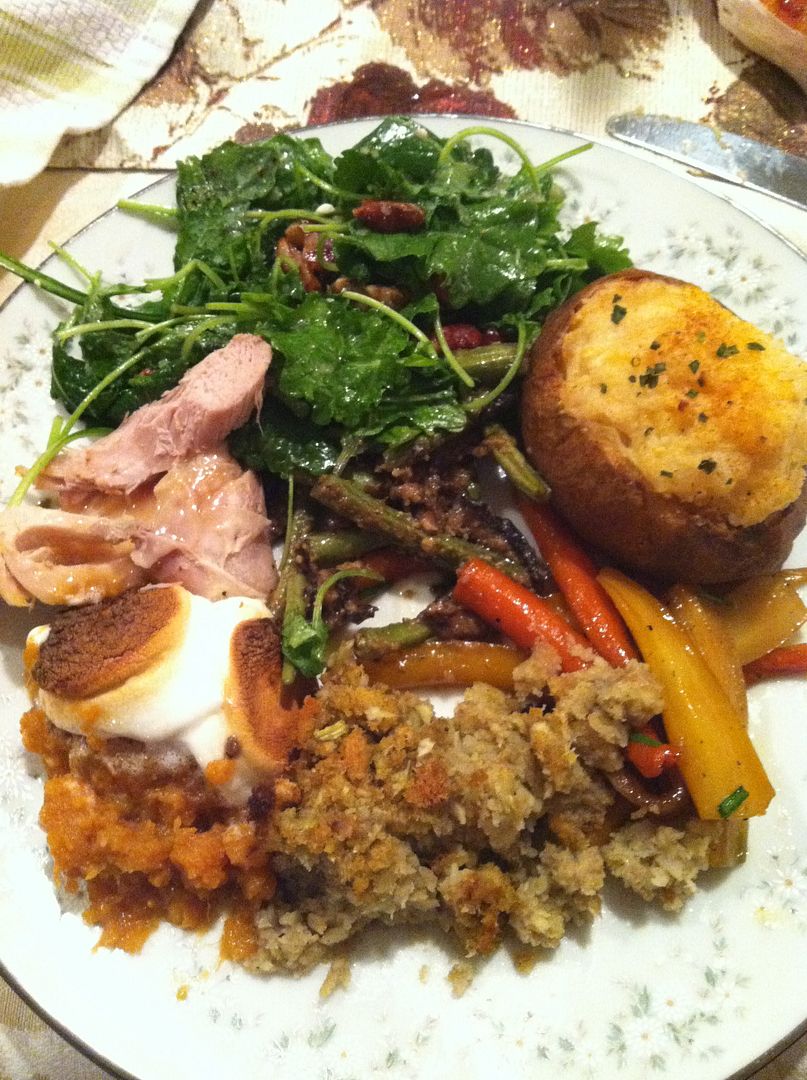 I am truly thankful for all of the abundant blessings God has poured out on my life.  I am thankful everyday for my relationship with Christ, my sweet and hilarious husband, my beautiful miracle baby girl, our amazing extended family, the roof over my head, the good food we have to eat, the beautiful area we live in, the dear friends who pour into my life and heart, the inspiring clients and colleagues with whom I work, and of course YOU — the readers who cheer me on and lift me up from afar.  I am grateful for everyone who takes the time to stop here.  Thank you for your support!
I hope you're all having a sweet afternoon; I'll see you again soon!