Our little Olive is 20-months old now and all I can think of is how she is nearly 2.  TWO.  That's a bonafide kid age!  I can hardly believe it.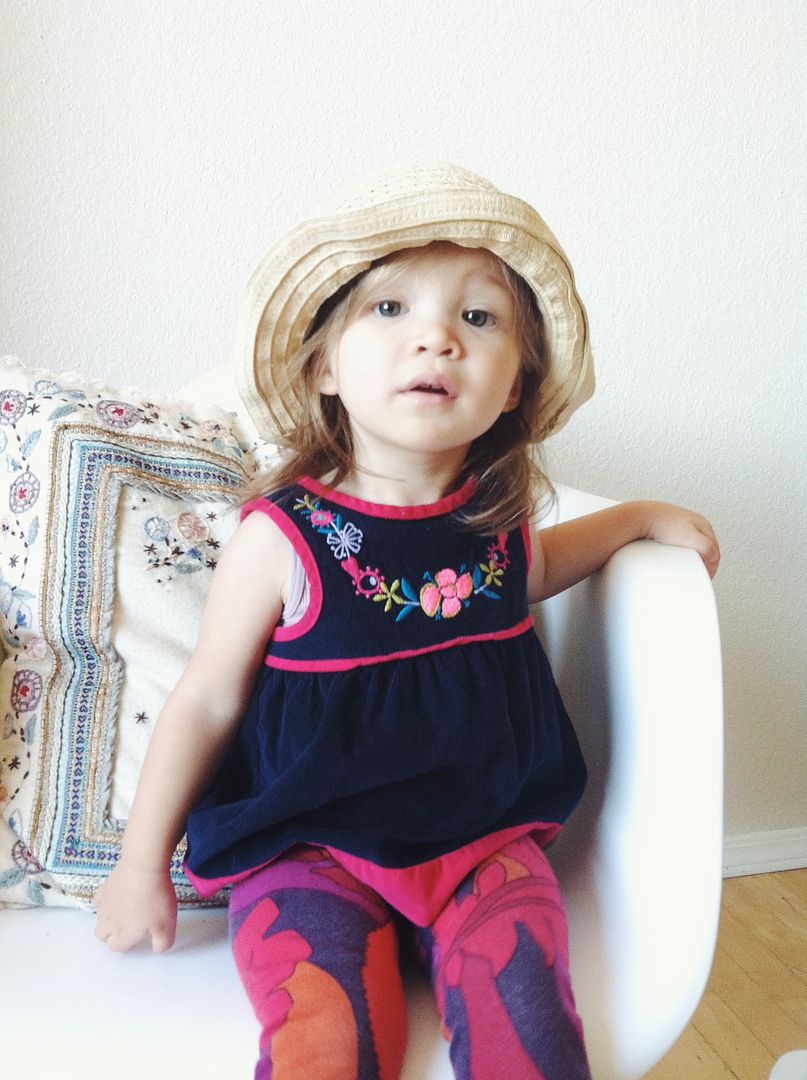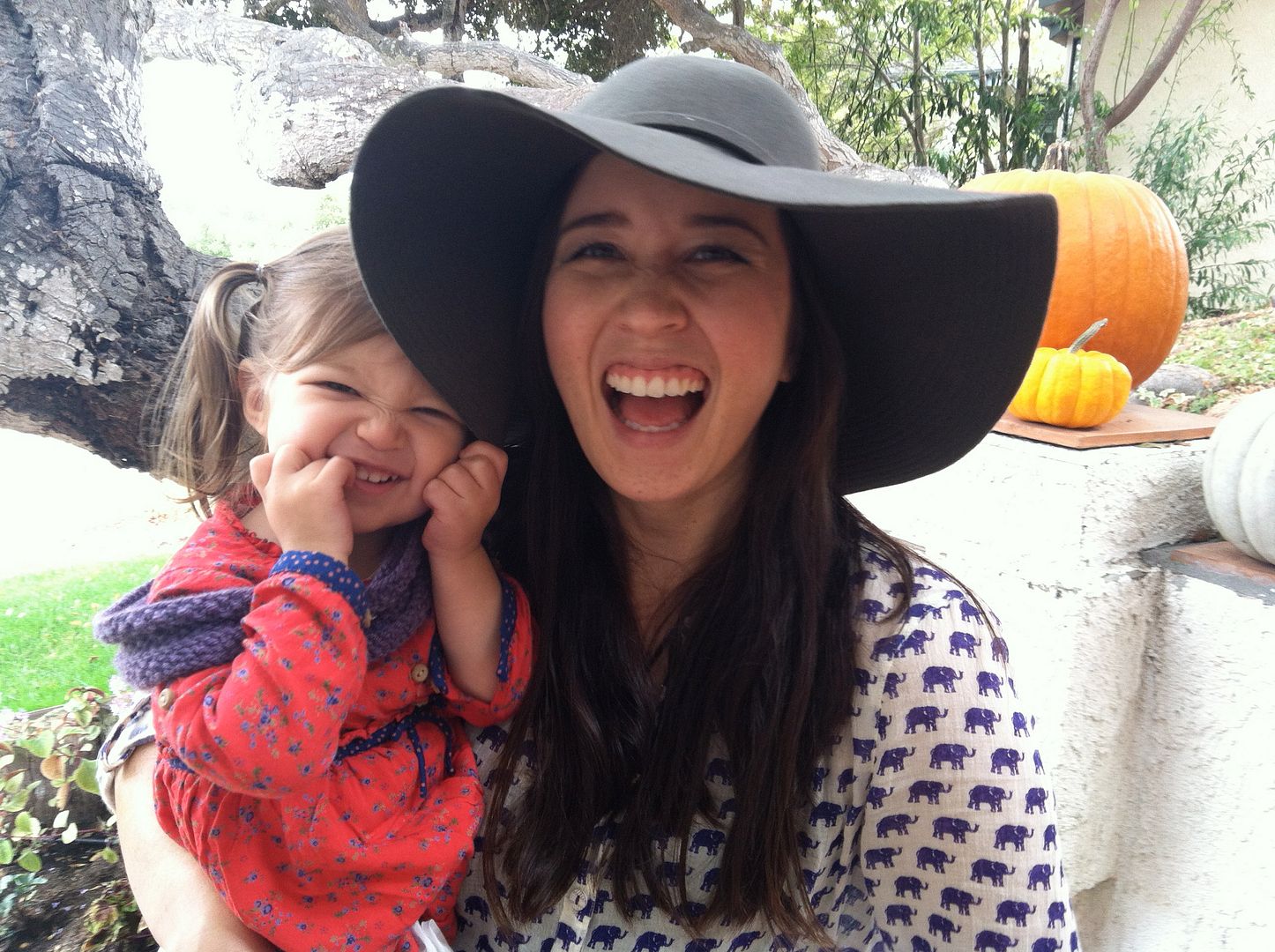 We're always cracking up together!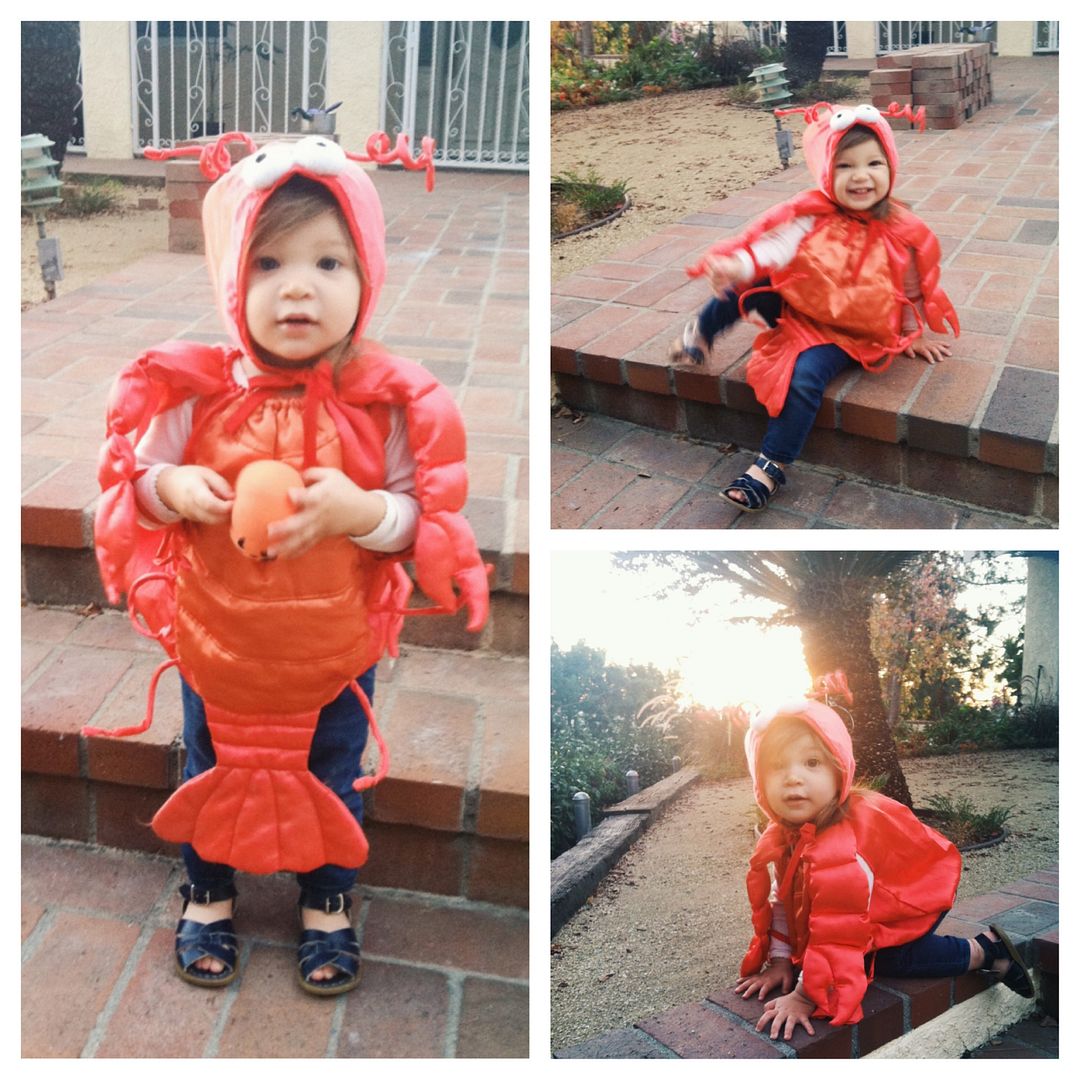 The last month has been full of fun and laughter — Olive seems to say (and sing) something new everyday!  Just when I think that it can't get any better, it does.  Without further ado, here are her 20 month updates!
We kicked off the month (12th-12th) with another trip to LA so I could work a wedding.  I'm so grateful that my mom (her Halmunee) can watch her whenever I am in town!

This was the month of the park — I'm still doing my best to keep us out of the house on adventures 2x a week.  Olive never tires of climbing up the steps and sliding down, and then doing it over and over again.
Olive finally fits into her Converse high-tops (the first gift I received after announcing my pregnancy, from the sweetest Jaclyne of Heavenly Blooms).  We wore ours together on the same day last month and I couldn't get over the cuteness!  I love having a little mini me!
We celebrated the fall season at a party with some friends.  Olive had a blast painting her "punkin" and running around with the other kiddos.
My pal Allyson Magda took some beautiful photos of Olive at a local barn and farmstand.  Although Olive wasn't in the mood to have her photo taken, Ally got some great shots.  I'm so thankful for my generous and talented friends who share their gifts with us.
We had a fun date with Aunt Anna at the Americana in Glendale.  I love seeing the two of them together!
Olive dressed up as a lobster for Halloween.  She loved it and I wish we had a reason to dress her in it again.  ;-)
We got to stay at Grandma and Grandpa's house for a few days and Olive had a blast!  Grandma even played hooky to spend some extra time with her!
Olive's latest obsessions: "sho-shun" (aka lotion) — she is always asking for a pump of it to apply to her hands and face.  It kills me!! // punkins — if she sees one, she has to pick it up or hug it. // Dumbo – Erik let her watch the movie with him and she is positively hooked.  She carries around her stuffed Dumbo all day long and needs to bring him into her crib for naps & bedtime.
Her language continues to explode; I am blown away by the things she says, the songs she sings, etc.  I really need to type up all of her words and phrases!  Highlights: "Come on!" whenever she wants to go somewhere; "Pwetty" for clothes and shoes she wants to wear; "Guh girl" (good girl) describing herself; "Keen cup" (clean up); "pway" (she will fold her hands and squeeze her eyes as tight as she can whenever we pray together); "ousside" (when she wants to go outside to play); and "Go go go!" when she runs down the hallway in sheer excitement for her bath.
She can count from 1-7 on her own and she can sing the ABCs with a handful of mistakes (but can say them all if helped/coached).  The key for us has been repetition — we practice them everyday.
She's our little songstress!  She is constantly singing and her favorite tunes are "Wound and Wound" (Wheels on the Bus), "E-I-O" (Old MacDonald), "Twinkle Twinkle," "Happy" (If You're Happy and You Know It) and "Sigh-der" (Itsy Bitsy Spider).  Sometimes she will ask me to sing the same song over and over and over…  I love seeing her do the motions for some of the songs.  We sort of take advantage of her while she's singing "If You're Happy and You Know It" because you can make her do anything.  If you're happy and you know it… kiss mama, do a shimmy, shake your hands, spin around, etc.  hahaha  I love her tiny voice and joyful spirit.
My little Olive — I thank God everyday for you.  With Thanksgiving around the corner, I've been even more mindful of how blessed we are to have you in our family.  You make me laugh on even the most hectic days; your tiny voice ringing out from your crib in the morning is worth getting out of the coziest bed; the scent of your hair is still my favorite ever.  Your Daddy and I continue to marvel at how God is growing and maturing you — your development is a wonder to see.  I feel humbled to be your mama, to be the one to nurture and guide you throughout your young life.  I will also take this privilege very seriously.  I hope you look back one day and see how much we cherished you.  Even when it's difficult, even when I'm exhausted, even when you're having a tough day and just want to be held all.day.long, even when I'm busy with work… you are a pure joy to me.  You are a delight.  You are a gift and a blessing and I hope you will always feel surrounded by great love.  Love you, little baby.  xoxo, mama
Twenty month mosaic…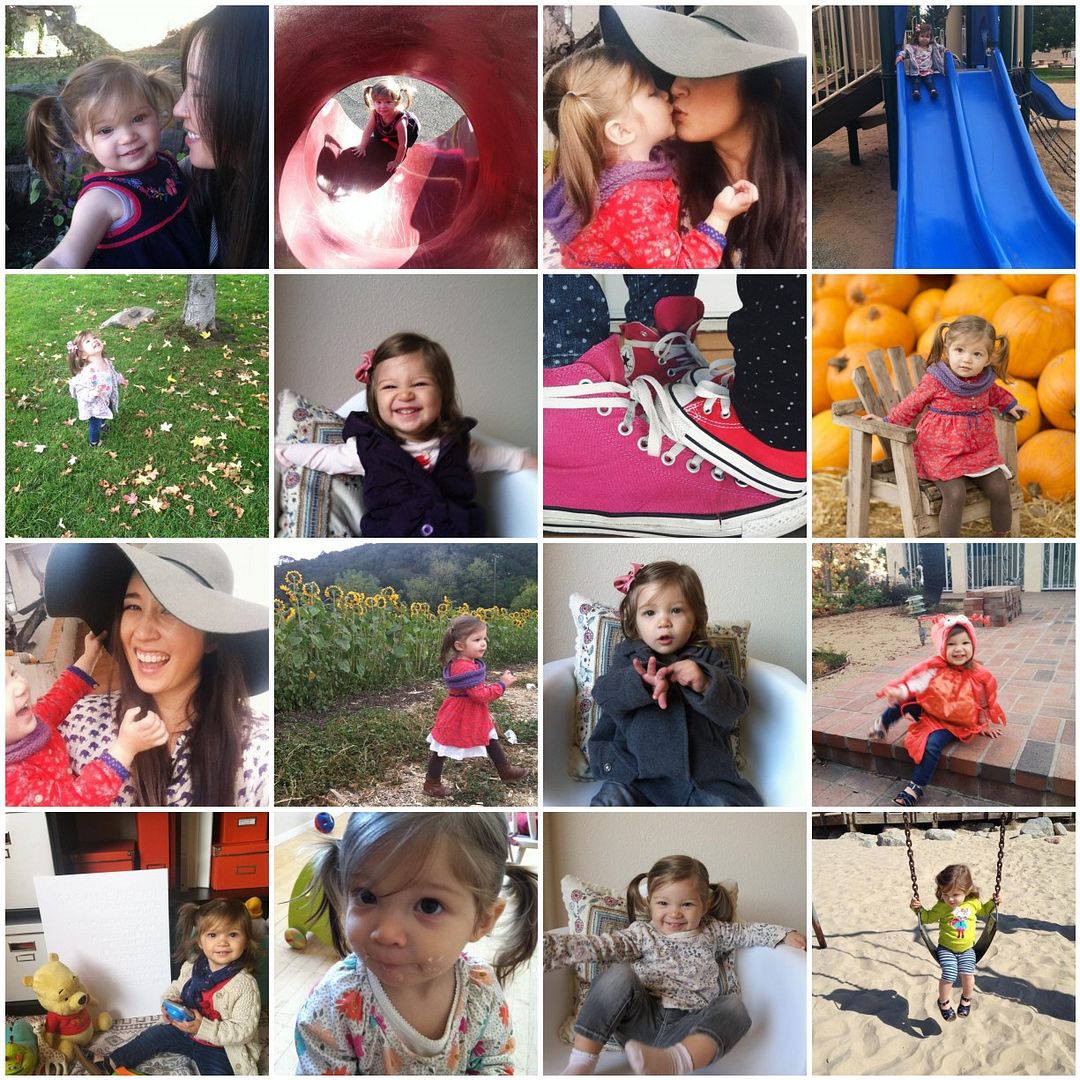 I hope you're all having the loveliest Tuesday afternoon!  I'm off to do some more prepping and packing for our Thanksgiving trip.  See you again soon!