Just under 3 months ago, we had the absolute pleasure of seeing the culmination of this very special wedding… the marriage of blogger (and friend!), Rachel and her high school sweetheart, Dustin.  I've known Rachel for years because she grew up with my best friend, Kristin.  I got to know her better via her incredible lifestyle blog, Heart of Light, where she regularly posts about food, family, crafting…  She lives her life beautifully, I savor each post she writes.  I was both floored and honored when she reached out to me about possibly helping with the planning and coordinating of her wedding day this fall.  I knew without a doubt that the day would be a special one.  Rachel's creativity and eye for design are inspiring.  Pair her up with Dustin, a talented architect, and you have the recipe for a fabulous celebration.
Rachel and Dustin get all the credit for the incredibly beautiful, handmade, colorful and playful décor they created for this wedding.  From the gocco'd invitations to the hand-dyed napkins… to the carefully crafted paper flower centerpieces to a festive fringed and ruffled crepe backdrop… Rachel and Dustin poured their hearts into designing a wedding that celebrated THEM.  Anna and Michelle, my ever wonderful assistants, simply carried out Rachel and Dustin's designs on the big day.  It is always a treat to work alongside such creative clients and although we here at Love & Splendor adoooore being a part of the design process, we are also eager to collaborate with our brilliant couples on their own phenomenal visions for their weddings.  What a privilege.
Rachel & Dustin's beautiful wedding has already made a splash on the net after a series of features were posted on 100 Layer Cake (one of my very favorite wedding blogs).  Enjoy this look at their whimsical, vibrant, bliss-filled day, courtesy of images from Fresh In Love Photography.  xoxo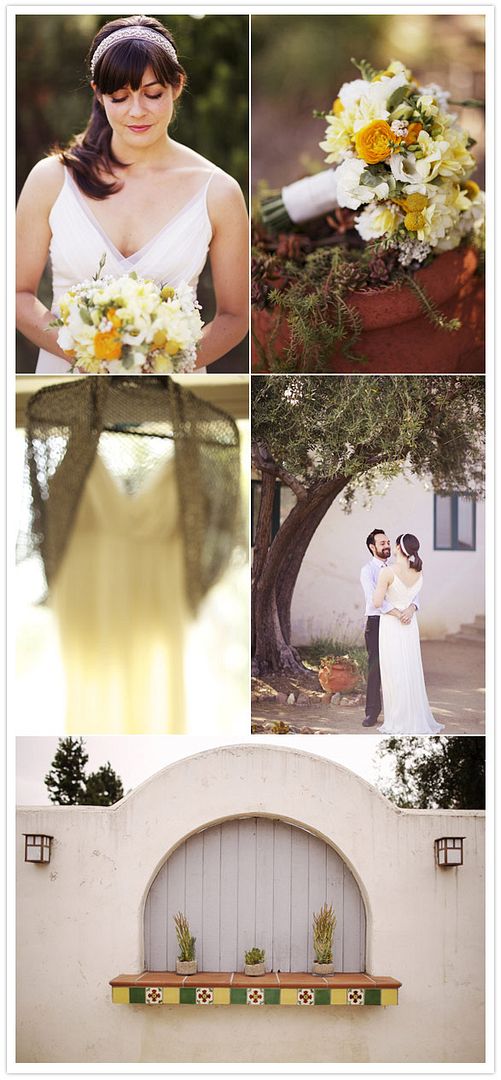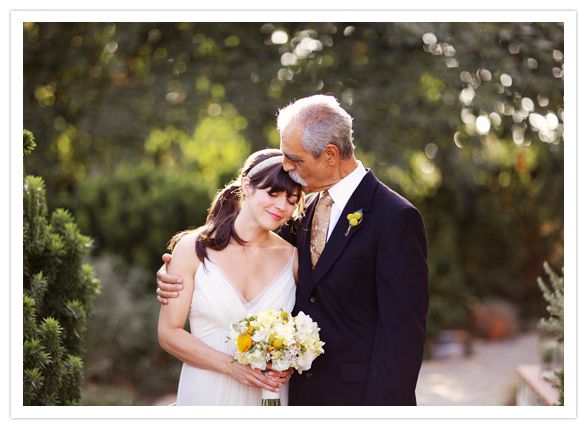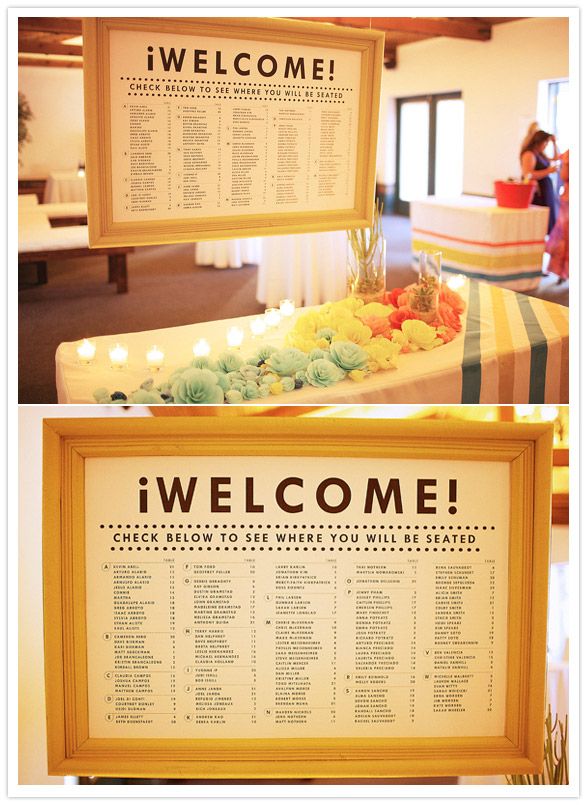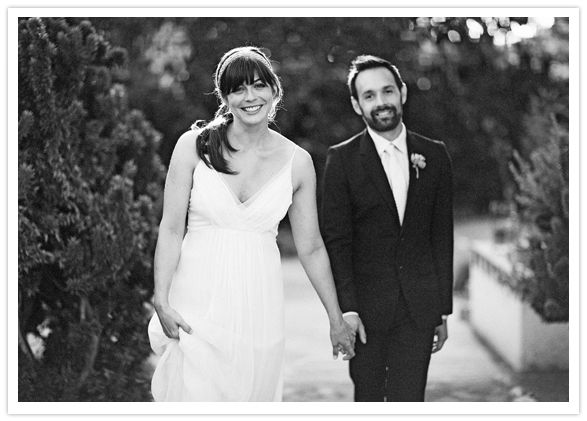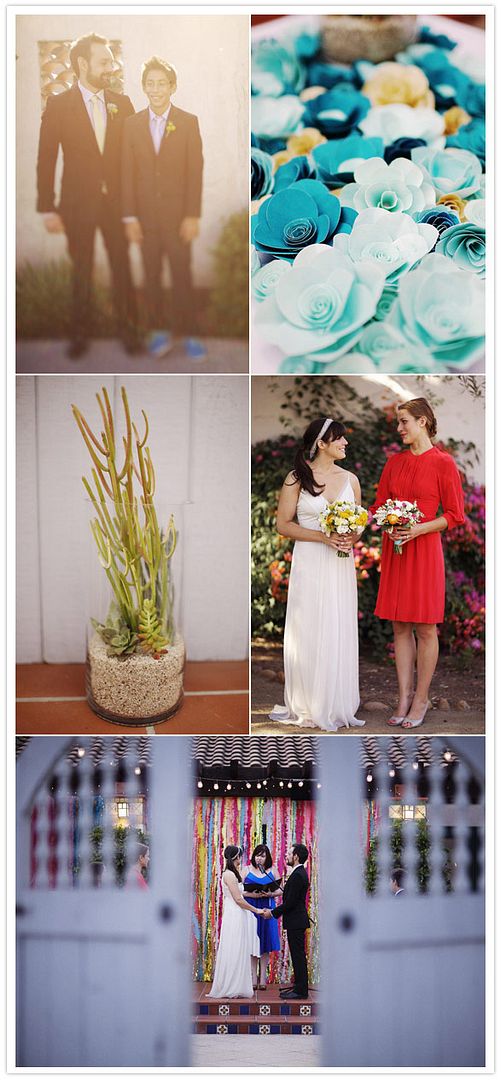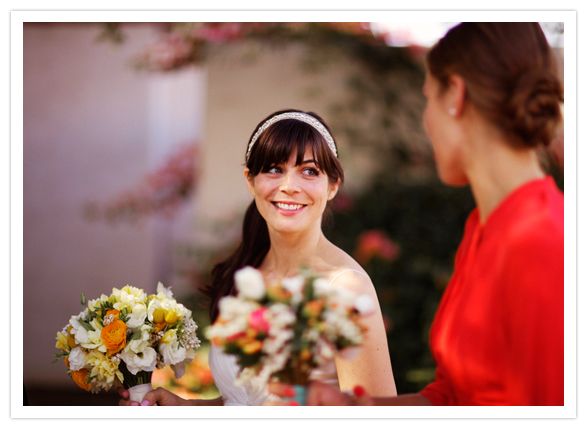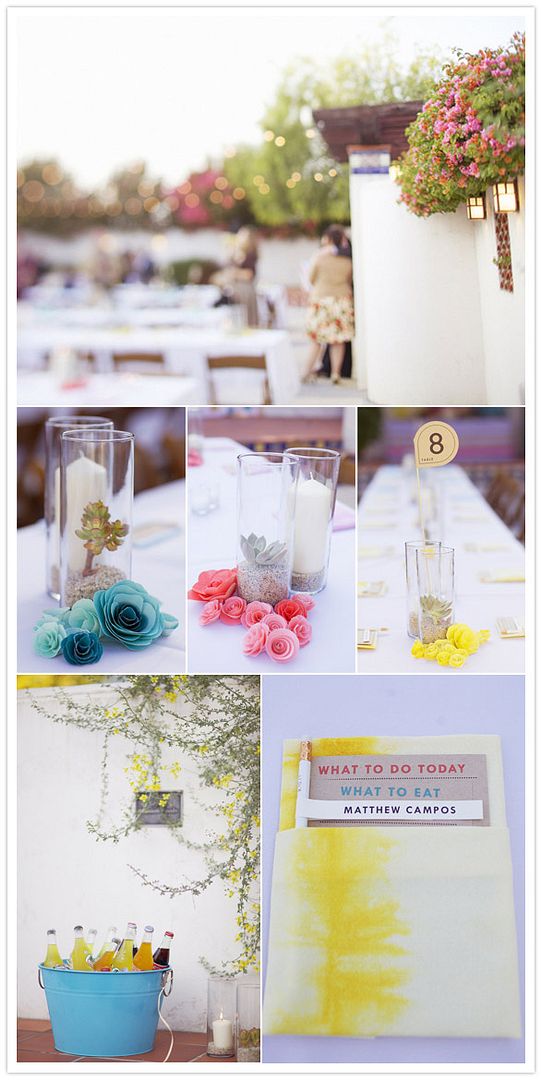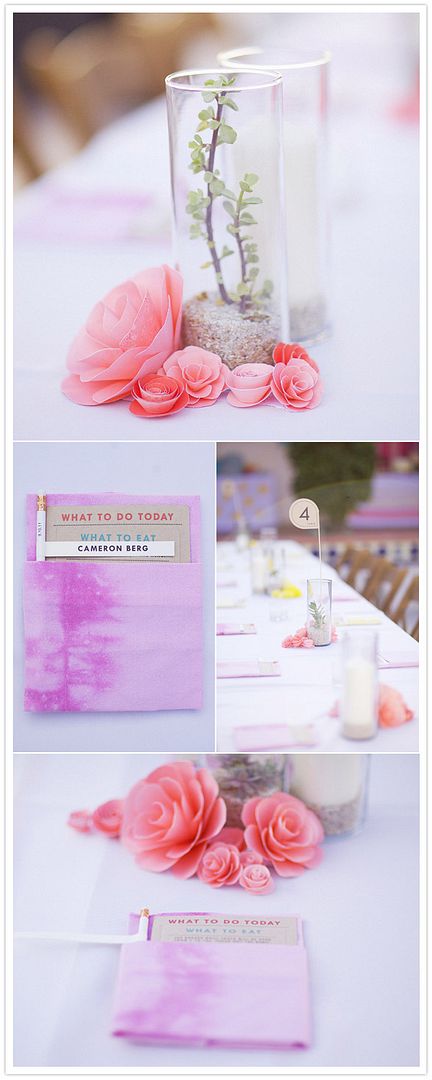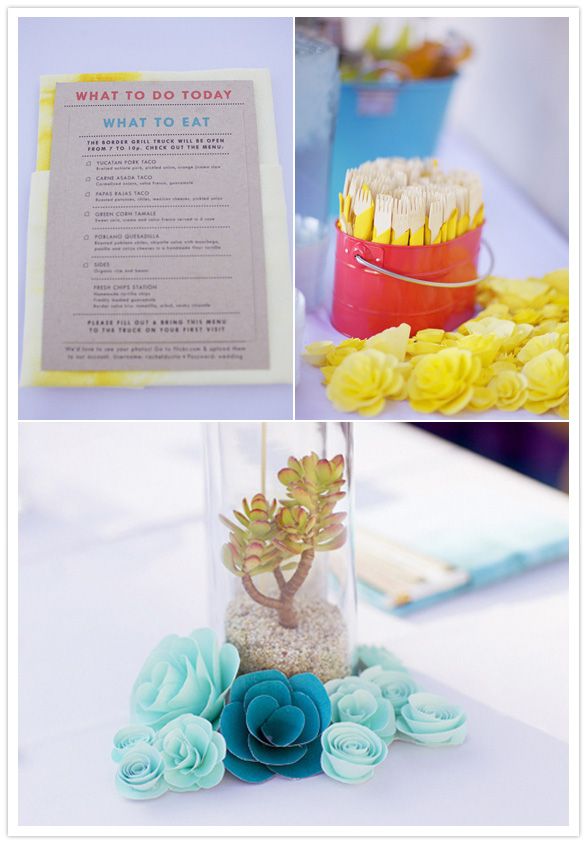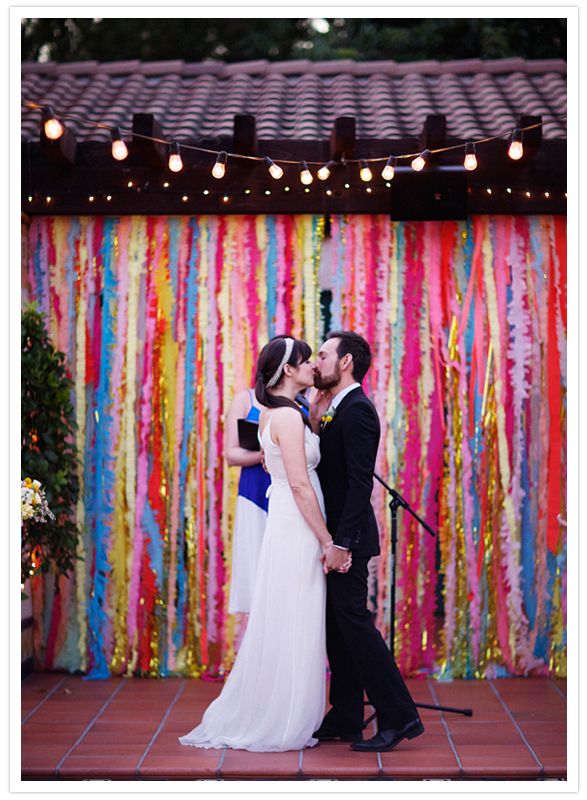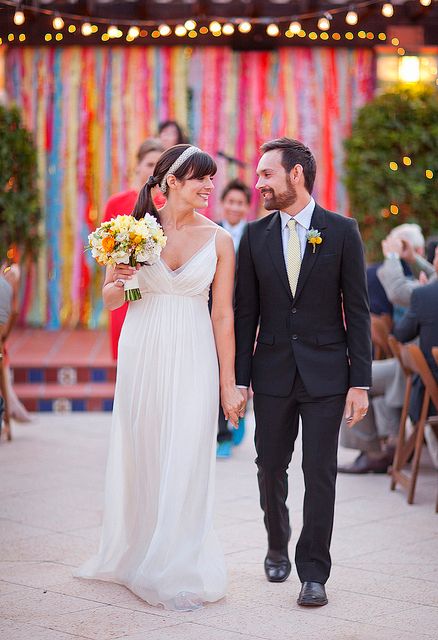 i LOVE this one.  simple and perfect.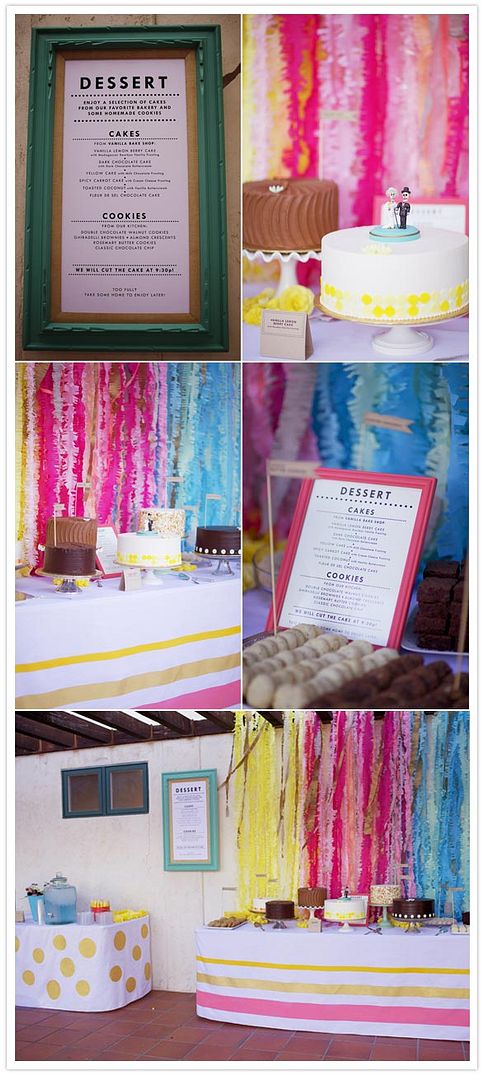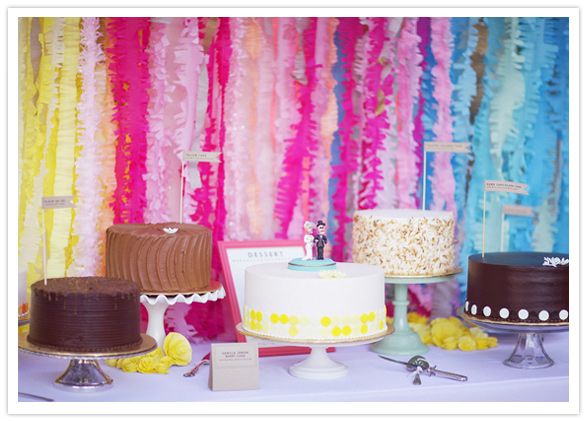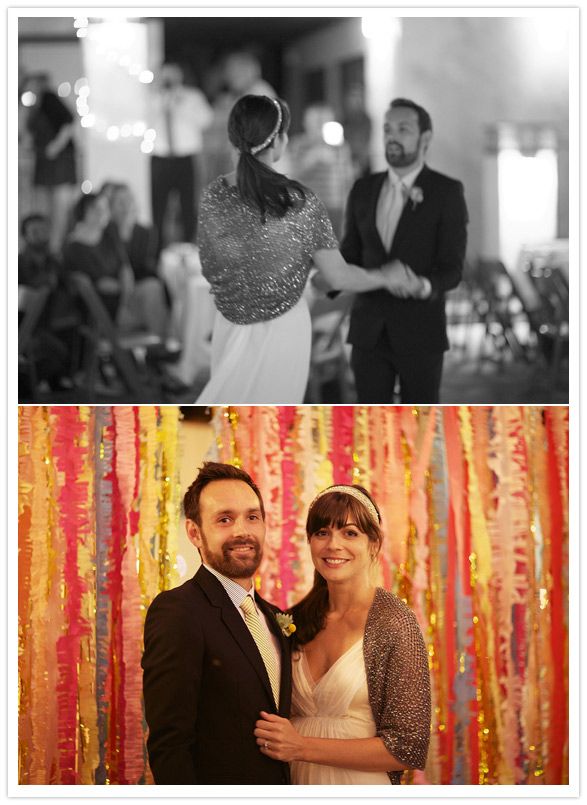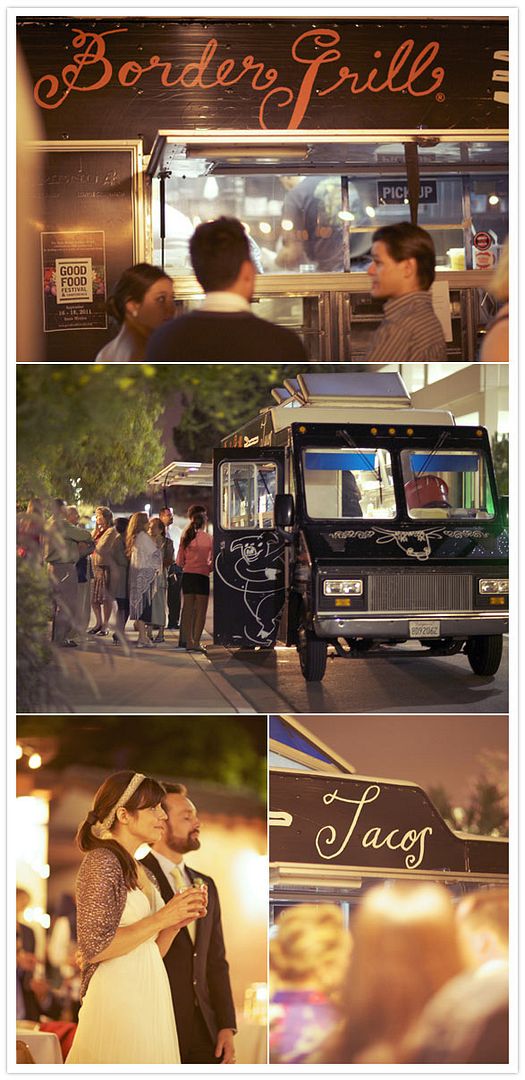 <3
We hope you all enjoyed this cheery celebration as much as we did.  The bright colors feel like a bit of sunshine on this chilly winter day.  🙂  Enjoy your Tuesday!!
 xoxo, Angel
{vendor round-up}